DIY Christmas Wreath Craft Ideas 
Are you ready for this Christmas? Done preparing everything that is needed? Are you sure? Winters are approaching and it's time to start preparing your gorgeous garlands and winter wreaths for Christmas.
Christmas time is the time of happiness, and happiness for us means decorations. Oh my gosh! Everybody waits eagerly for this season. Those bright colorful lights, tree ornaments, nativity scenes and Santa-themed decors are just awesome! One thing that we need to believe is that there is nothing warmer and welcoming than a gorgeous wreath on someone's front door. 
Since the Wreaths that you buy from stores cost you a pretty penny, we have rounded up some DIY Christmas Wreath ideas that will save you some money but the wreath will still look fabulous. We have got you information on everything starting from adorable mini wreaths to large flower-covered designs.
We can guarantee that once your neighbours see the ingenious embellishment hanging at your front door, they will probably ask you about where you bought your Christmas wreath from. 
Here are some of the amazing Christmas Wreath ideas:
1. Mini Wreaths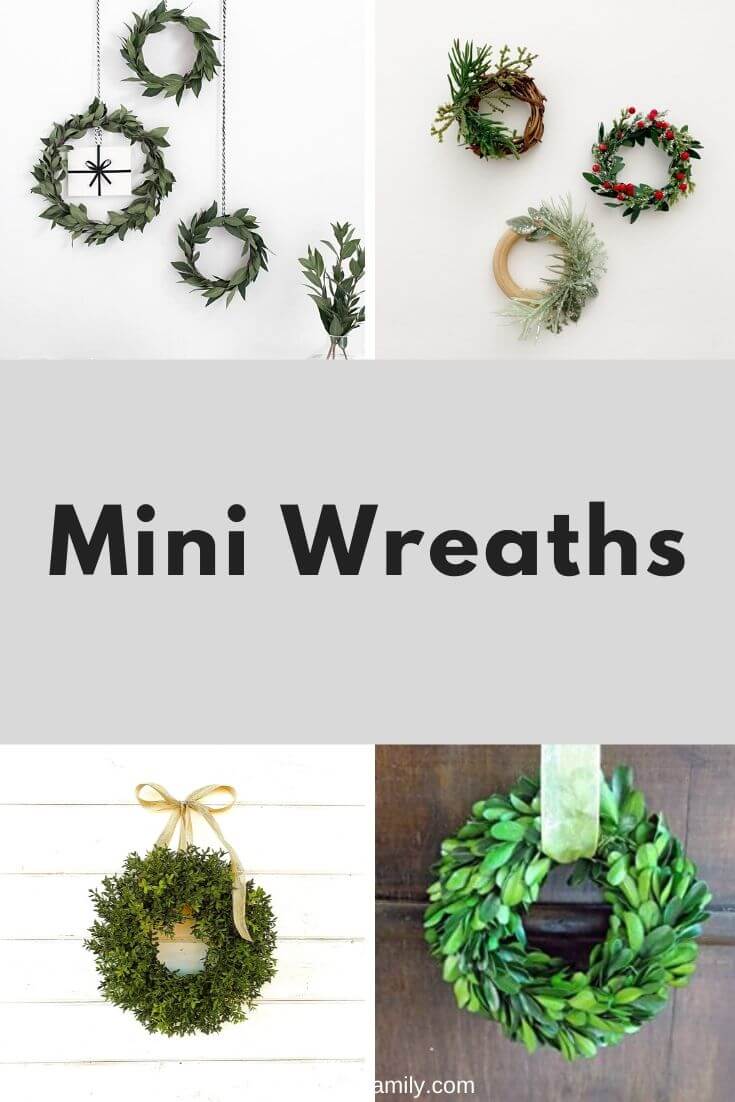 You can create these adorable mini wreaths with ribbons, and small coiled wreaths attached together which look great on the doorknobs, back of the chairs and even on trees, making your house and surroundings more beautiful. 
2. Wool Wreaths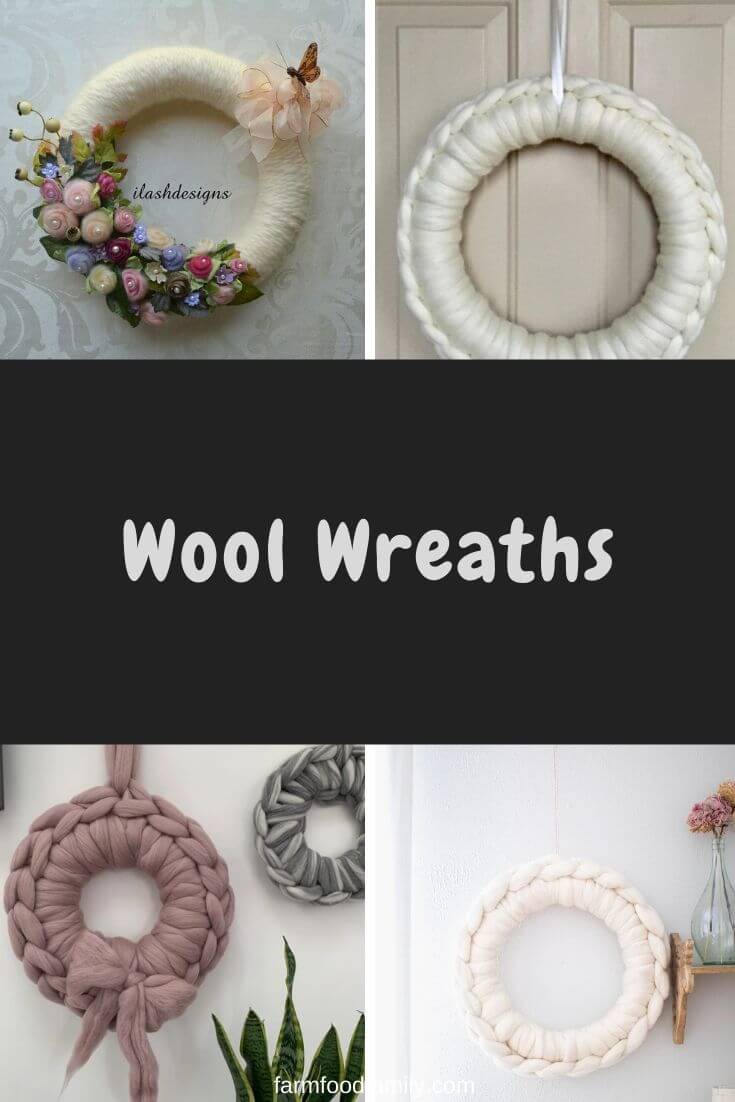 Winter season means the weather of woollen sweaters and now that includes woollen wreaths. Repurpose some of your old, unused woollen sweaters to make a wreath out of them. That will add on to your unique decoration this Christmas. If you want, you can hang them on the walls of your rooms or pin them on the doors. 
3. Fabric Wreath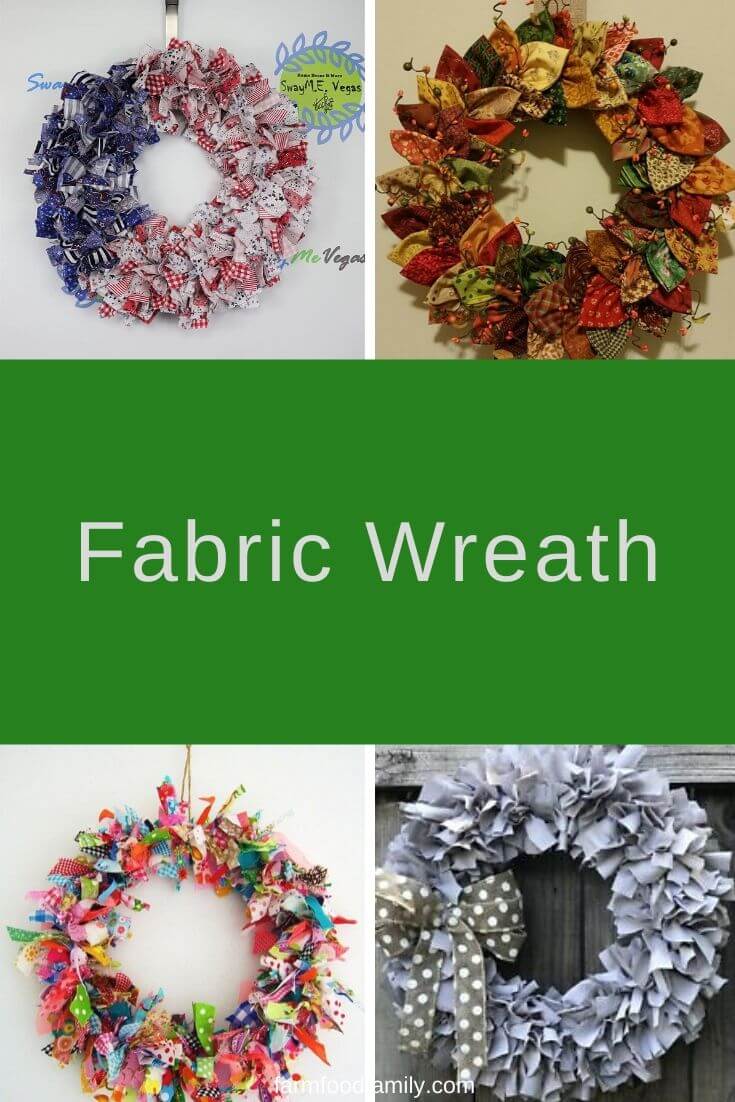 This Christmas, you can make a delightful Wreath out of fabric. Make it in any colour combination of your choice and it can be hanged on doors or places you feel like.  
4. Winter Ice Wreath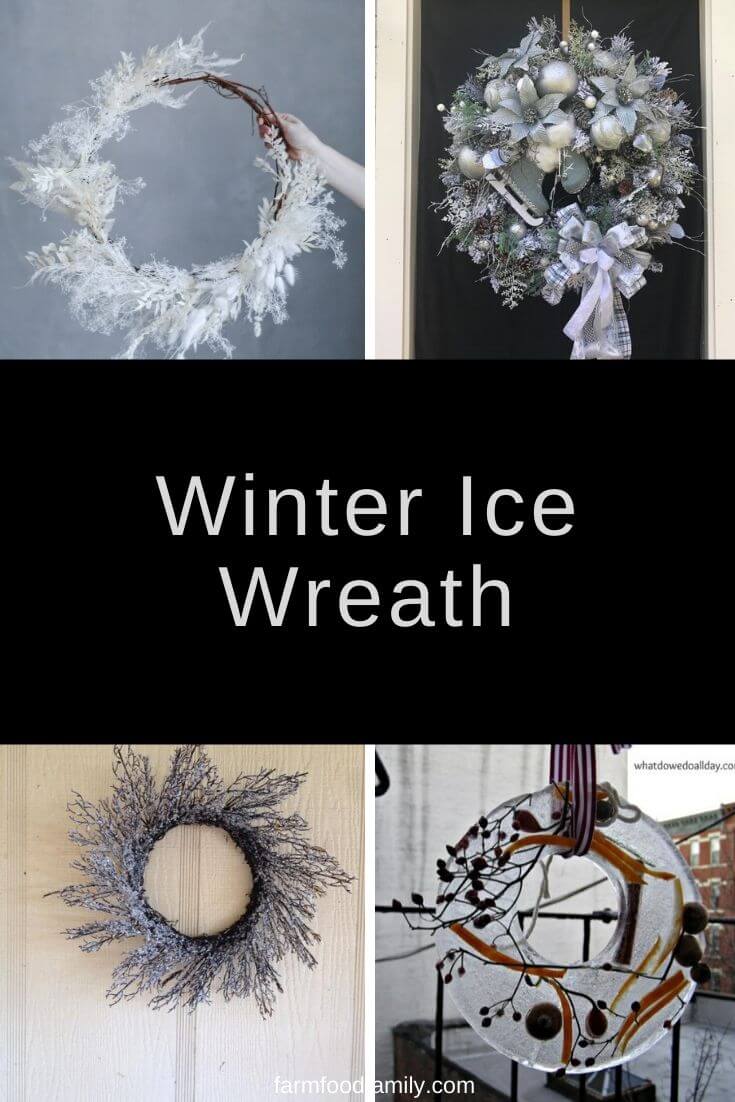 This Christmas, use this cool new idea to create a wreath with frozen ice. You can fill it with cranberries and apple doubles that can even act as a bird feeder and hang it on your door or a tree. 
5. Classic Colorful Leave Wreath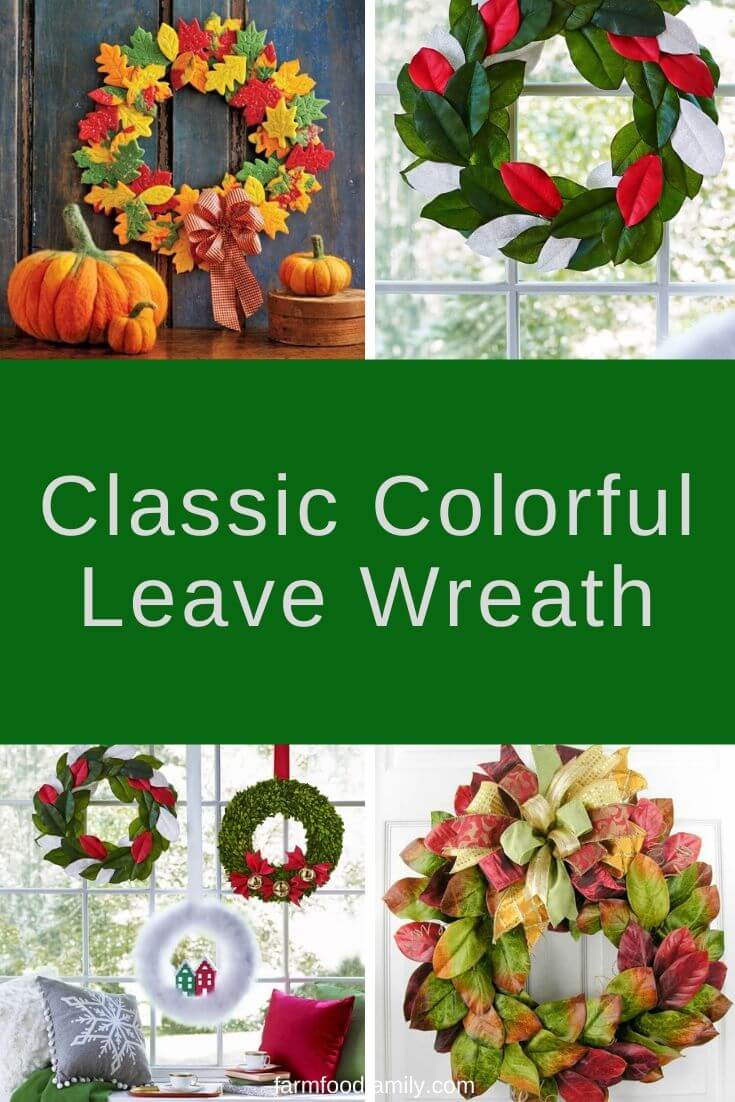 You can paint some selected leaves of magnolia in colors like red, white and green. Afterwards, when the leaves dry, brush the top of white leaves with glue and add some dust of glitter to add sparkle to the wreath.
6. Snow-capped Village Wreath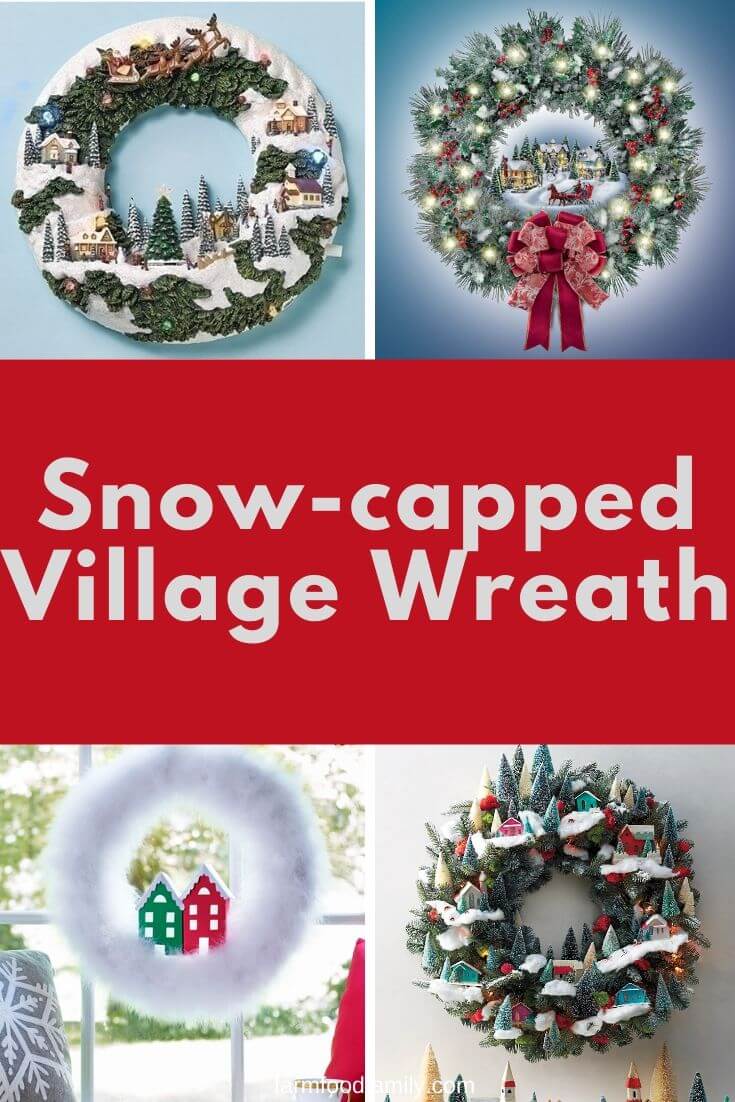 Make a snow-capped village wreath with feathers. Also, make a couple of card stock houses and nicely pin them or hot-glue them in the middle of the wreath.
7. Bells and Bows Wreath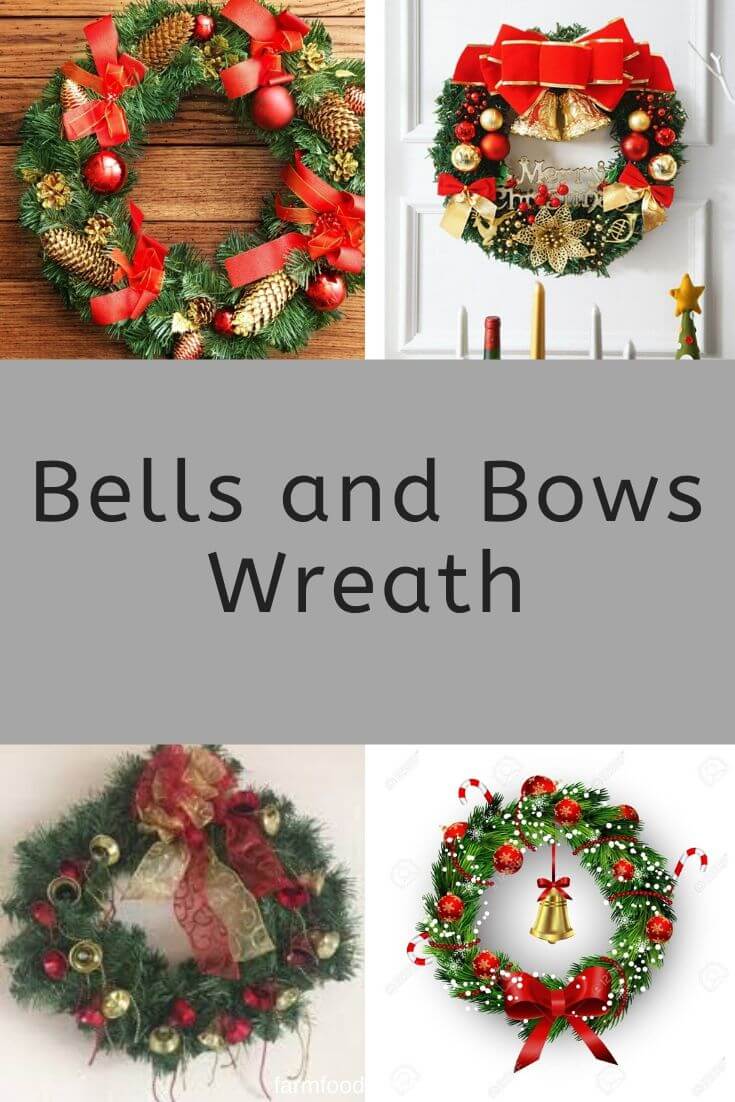 Update your wreath with boxwood and few add-ons like two pieces of red ribbons with the size of "6". Then wire a jingle bell to the centre. Now, hot glue a skewer to the back of the wreath and push it into a place. Hang it on the main door of your house to get that lavish entrance. 
8. Ring of Roses Wreath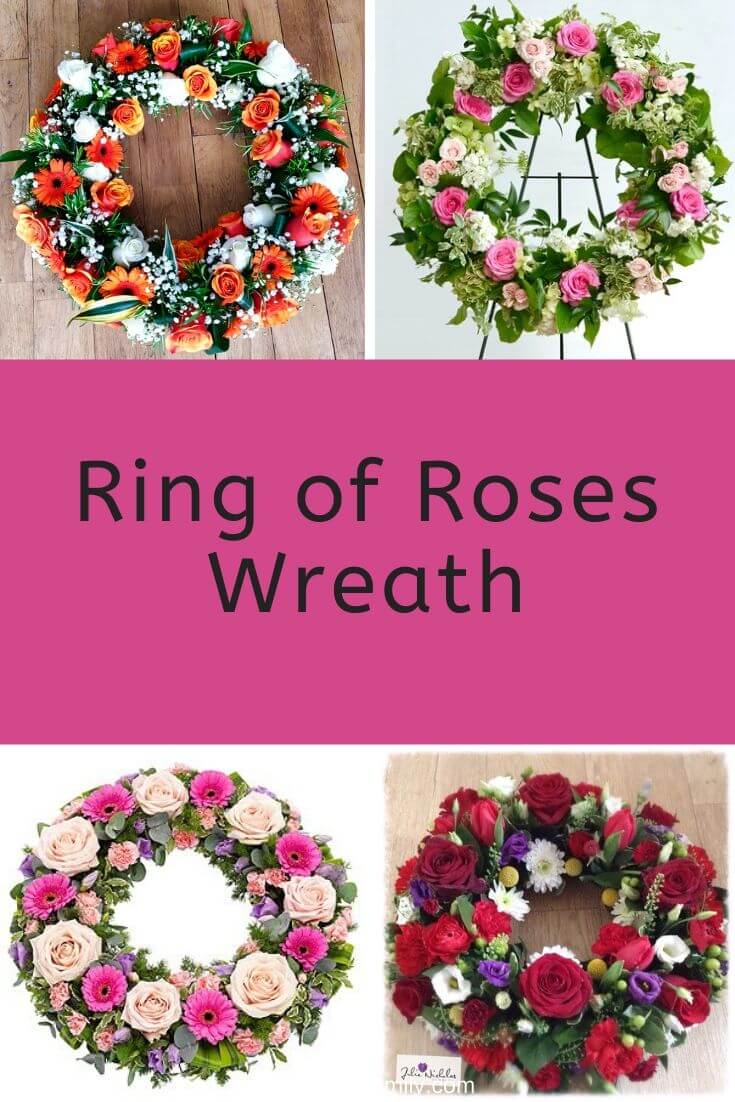 It gives the wreath a royal transformation when it is spiralled and coiled into a stunning array of the rosette in the shape of ring making a rose wreath. Create your own colour palette with various shades of green and red. 
9. Enchanted Wreath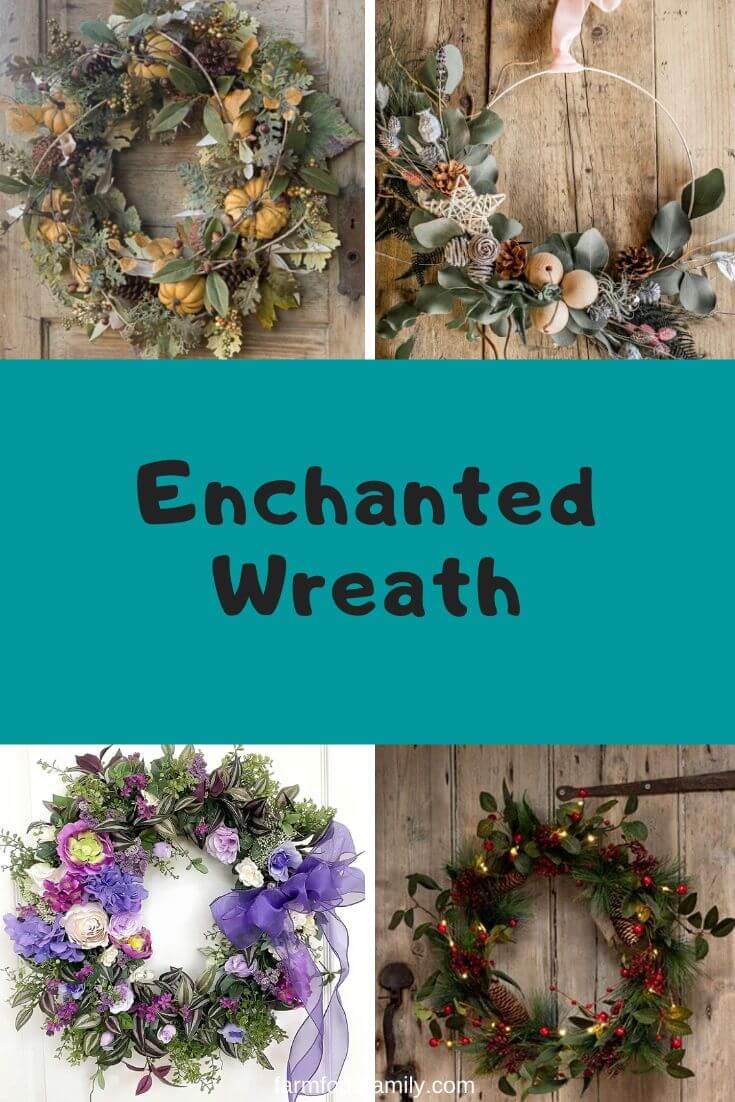 Greet your guests with magical décor with an enchanted wreath by making it in a special way. For example: 
Make embroidery hoops of two sizes '14' and '18'. 

Now nest the '14' hoop inside the '18' hoop, and attach them with strong tapes at the clasp.

Cover the tape with a wide loop of ribbon which will later be used for hanging.

Attach the faux greenery, white berries and glitter ornaments at the bottom of the wreath with thin green floral wire. 

Create a fairy door with 8×4 pieces of balsa wood. Firstly, trace an upside-down cereal bowl in order to make a rounded top and cut it out with brow scissors. Use a brown pen and a scale to draw vertical lines for wood slats. 

Punch a metal paper through the wood for a doorknob and add hot-glue on the miniature hanger on the opposite side. 

Now, attach a thin rope around the outside of the door and use hot glue to secure it to the inner hoop.
10. Straw Burst Wreath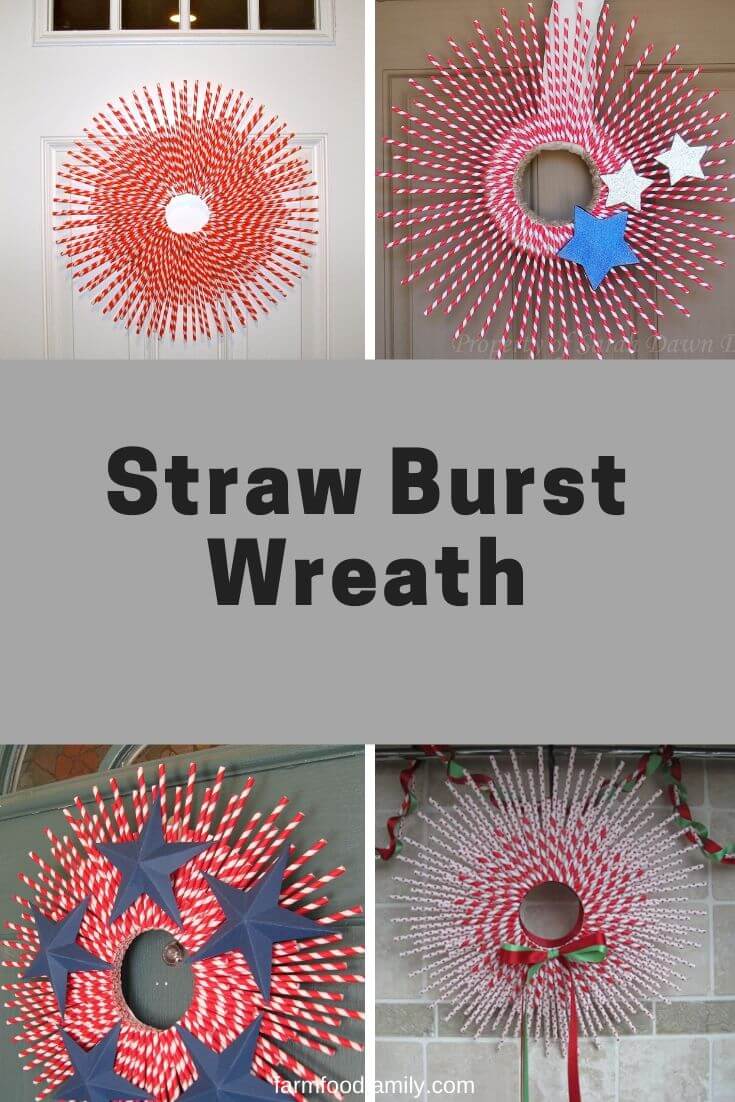 The straw burst wreath looks exactly like the candy canes only if created out without the sticky mess. To create this wreath, you need red and white paper straws that can be crafted into a wreath in order to add a statement or glow to your front door.    
11. Paper Wreath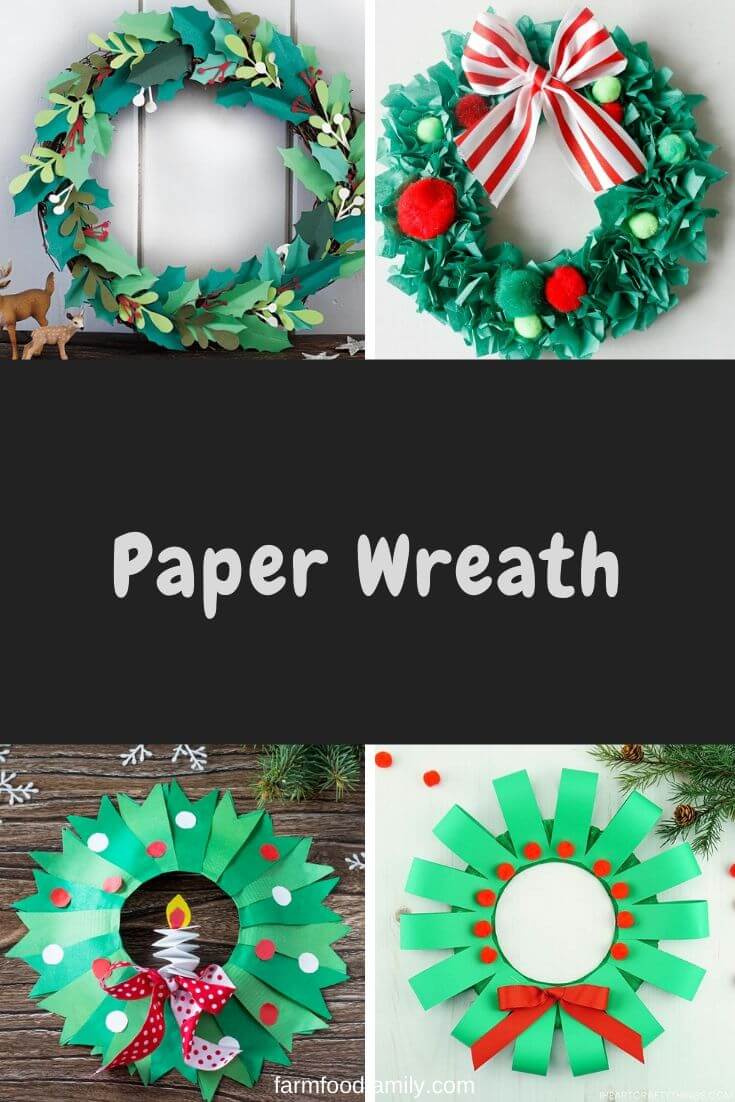 This wreath is so simple that even kids can make it. Cut out a large circle about 18′ in diameter fo green construction paper. Now cut a small circle in about 6′ in diameter in the middle to create a wreath shape. Using dots of glue use some pom-poms around the wreath to make it look like berries.     
12. Snowball Wreaths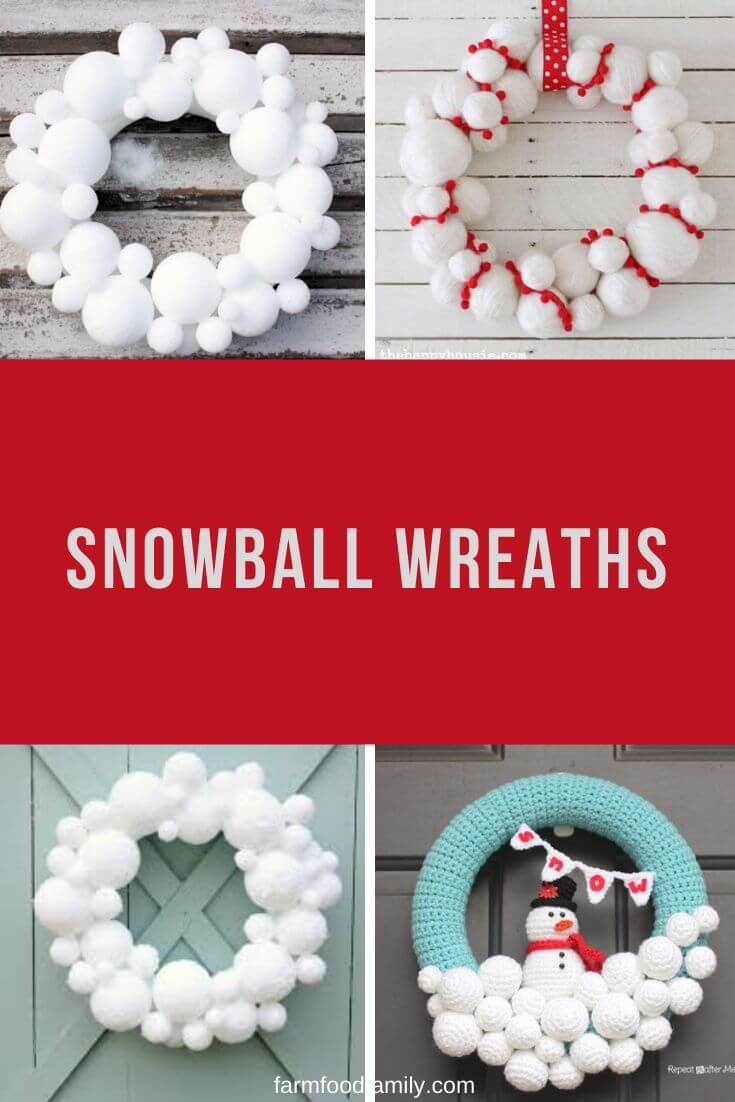 The snowball wreath is not that difficult to make as it looks, you just need to attach mixed styrofoam balls onto a wreath. You can do it by using hot glue to fill the overlapping gaps. Once the glue is dry, attach a bow with the help of hot glue and can hang it up using a ribbon or wire. 
13. Thread Spool Wreath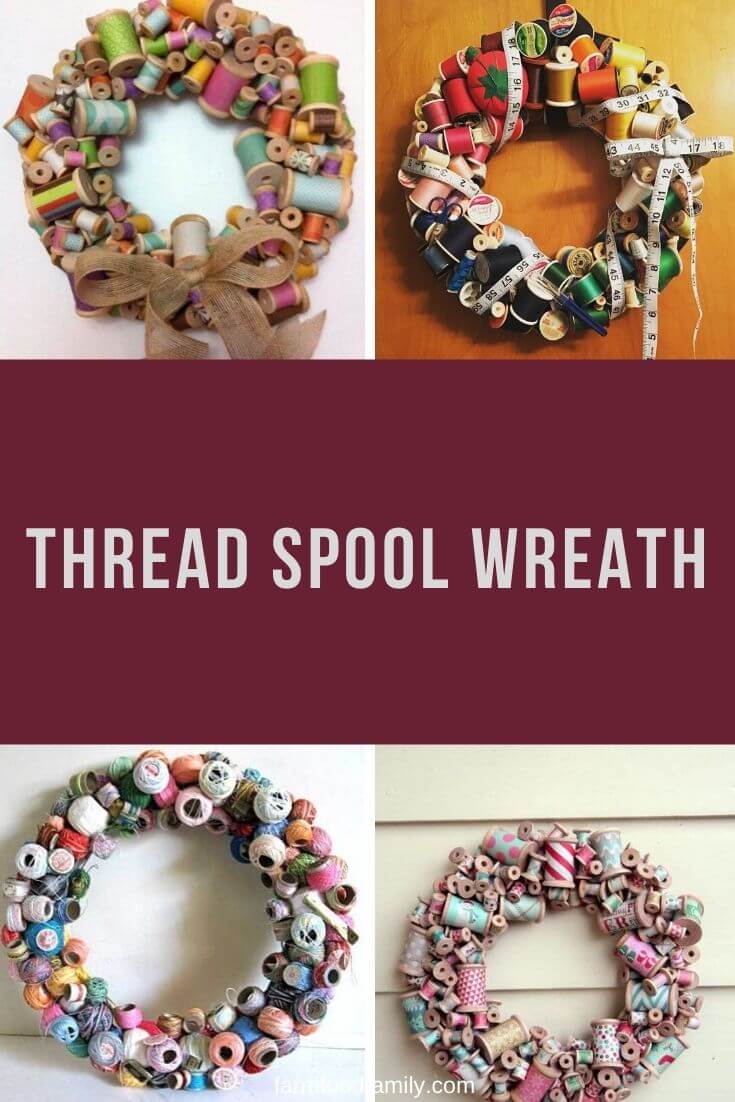 You can repurpose the empty thread spools and can make a festive wreath. Wrap the spools with different color threads until it is nice and full. Now thread the spools through an armature wire and bend them into a circular shape. Twist the wire at the top so it is secure and the spools stay in one place. Tie a bow and attach it to the top of the spool wreath. 
14. Bow Wreath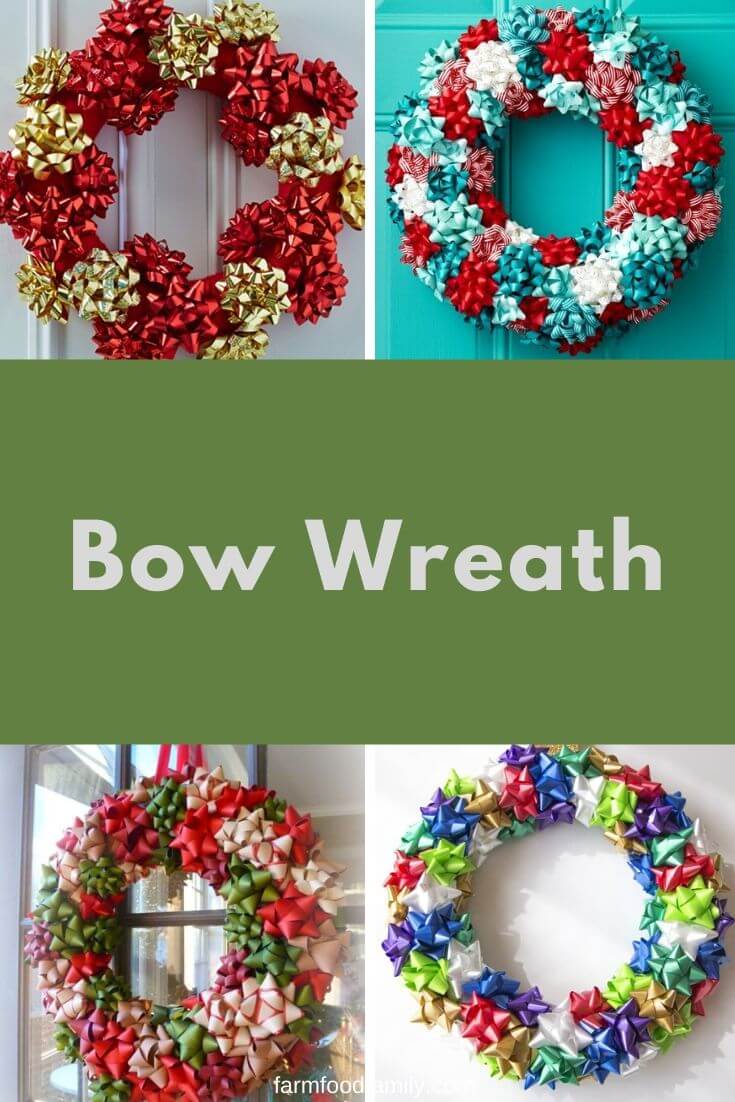 To turn bows bought from store into a jolly wreath, you need to attach a loop of floral wire for hanging around a 16″ styrofoam wreath. Now hot-glue gift bows to the front, and sides of the foam. You can keep it festive with a classic red and white combo or mix the powdery blue to give it a wintry look. 
15. Snow White Wreath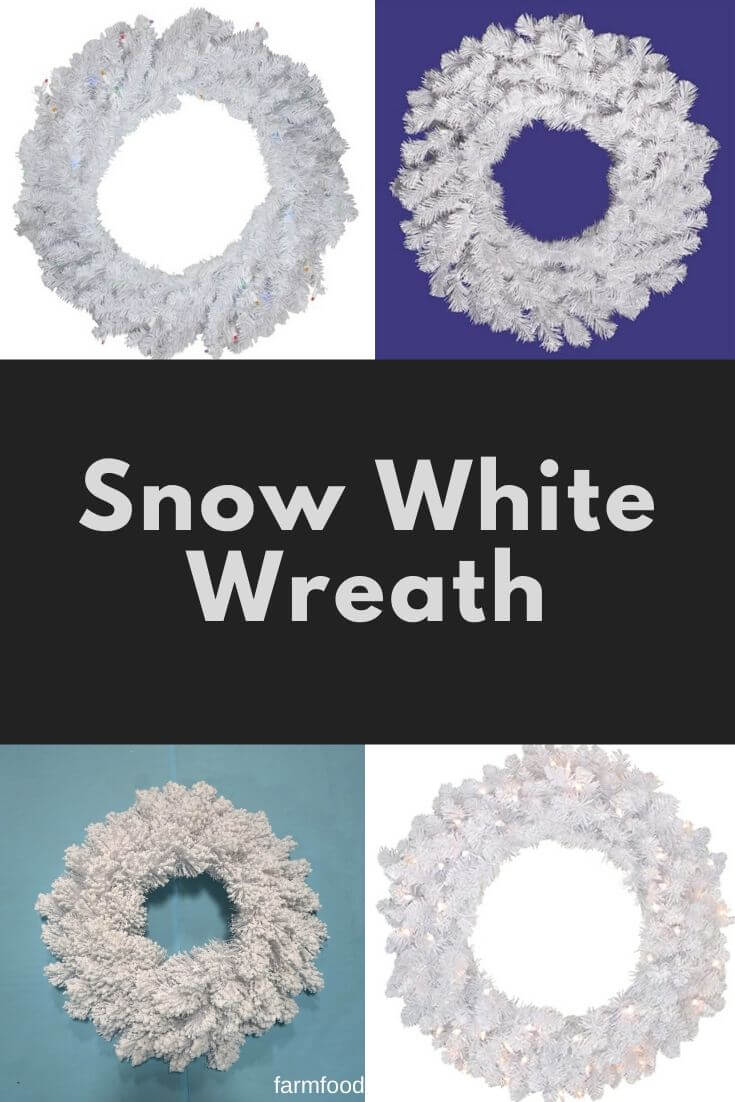 Does it look tempting? You can make this beautiful wreath with folded and twisted coffee filters that are lightly coated with red acrylic paint. Fold a floral wire for hanging and stick the dazzling wreath with hot glue and your wreath is ready for the occasion.
16. Truly Gifted Wreath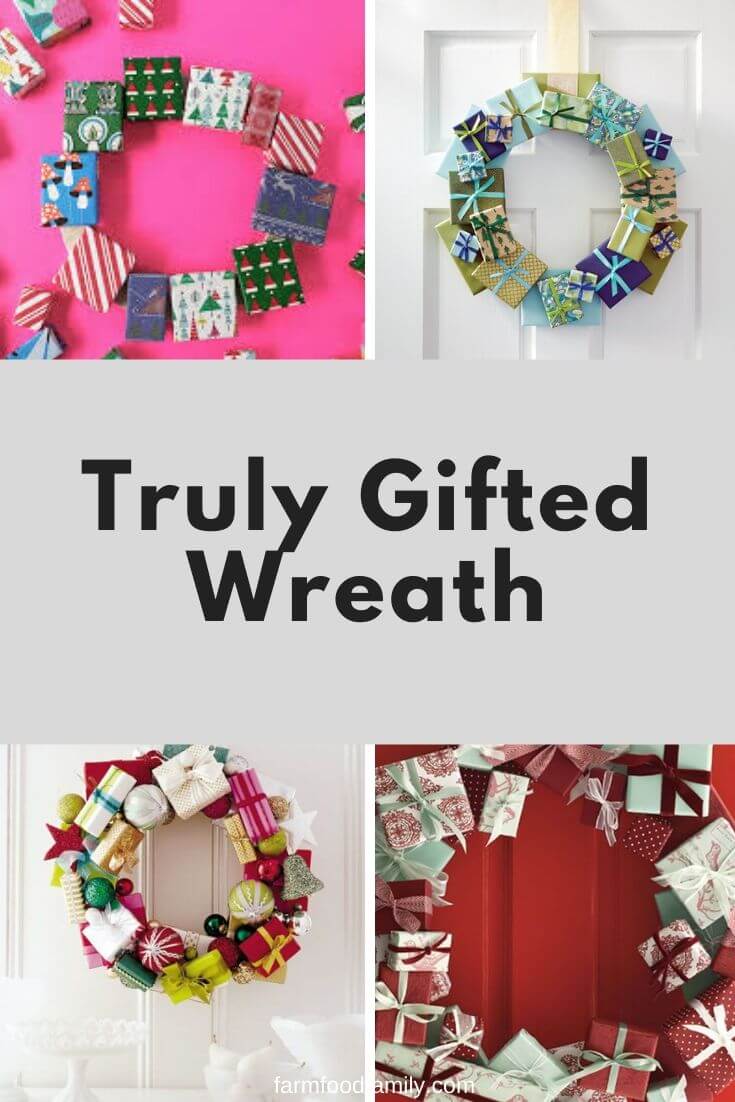 You can make a beautiful wreath with wrap boxes and mix them up with decorative ornaments to make it look more colourful. Now this beautiful wreath can be used to brighten up any home whether you use it inside or out. 
17. Peppermint Twist Wreath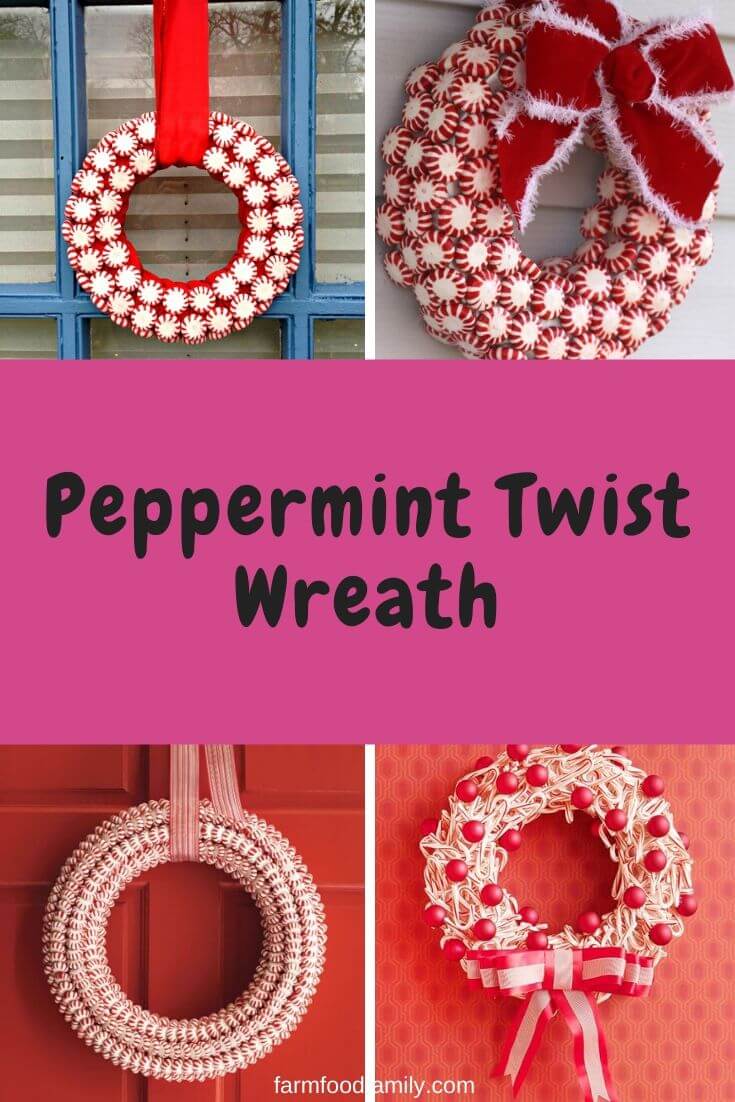 Candies are made to be eaten but you can actually make a wreath out of it. Bend the wires in different sizes and attach the peppermint candies. Make sure that there is no gap between the candies and tie it with a ribbon to hang it on the door. 
18. Gilded Leaves Wreath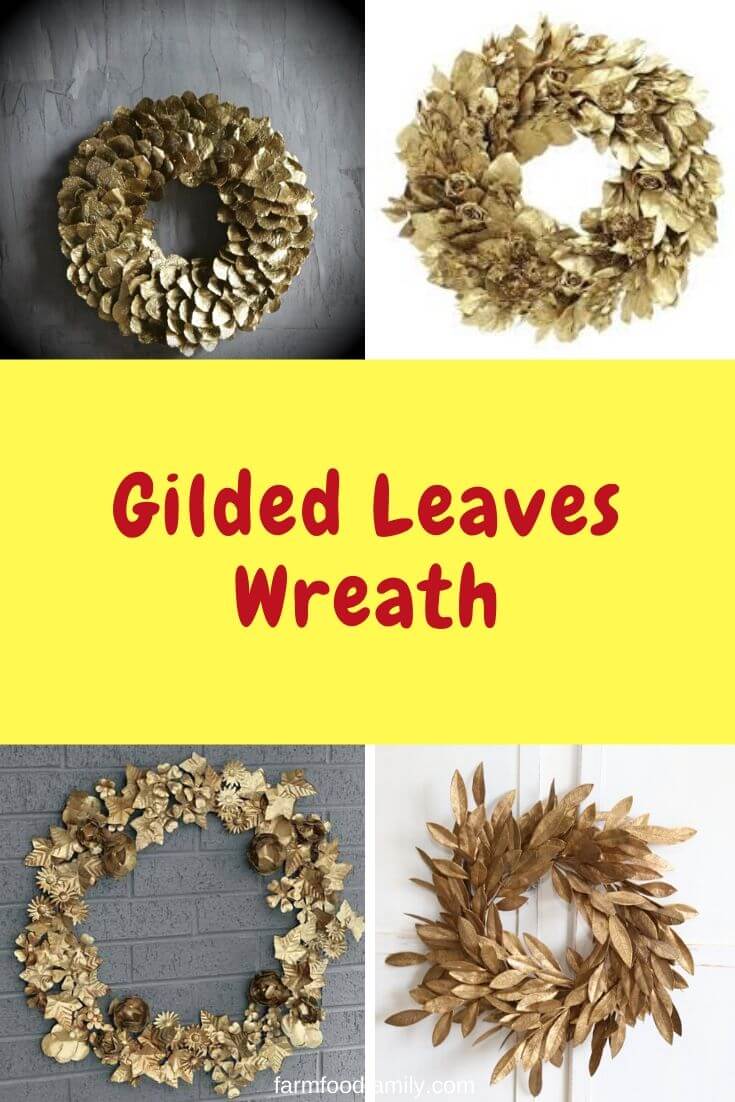 You can make this simple and sparkling wreath with gold glitter leaves. Just stick the glitter leaves to the circular wire. Make sure that there is no gap between the leaves and attach ornaments with thread to the wreath to make it look more delightful.
19. Ornamental Wreath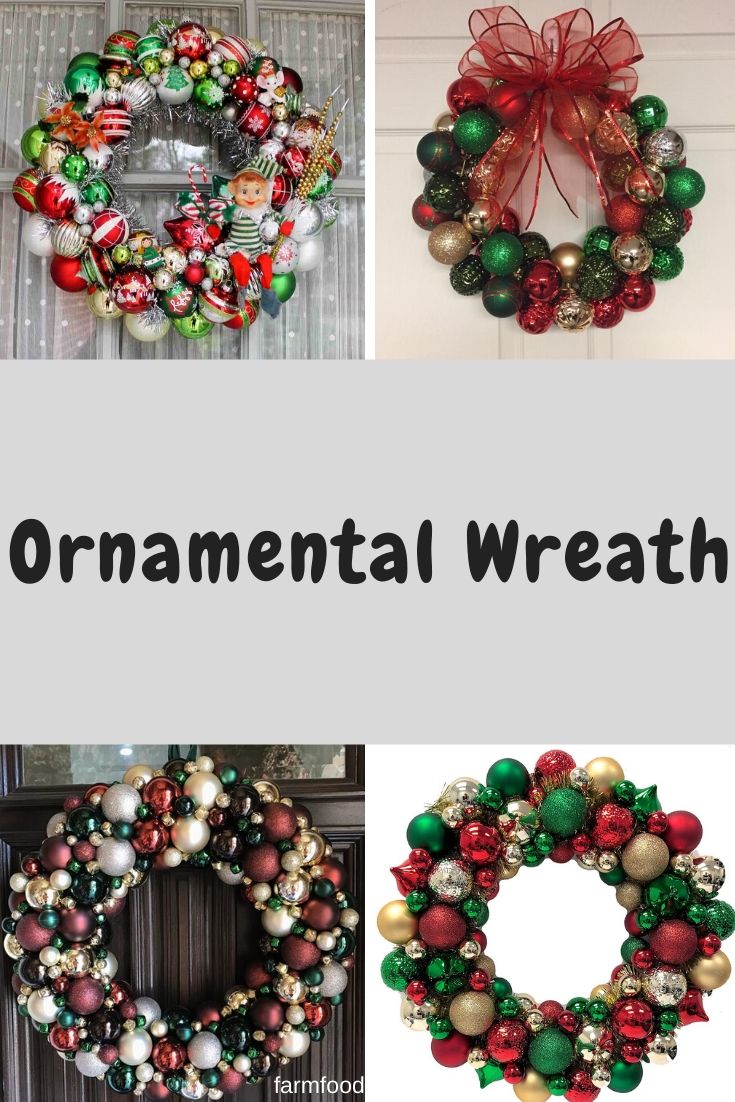 Ornaments are used for decoration purposes but you can make a wreath out of them. Wrap the wreath frame with tinsel and stick the ornaments of different sizes with hot-glue. Now fill the gaps by attaching jingle bells and hang it to the place of your choice. 
20. Cork Wreath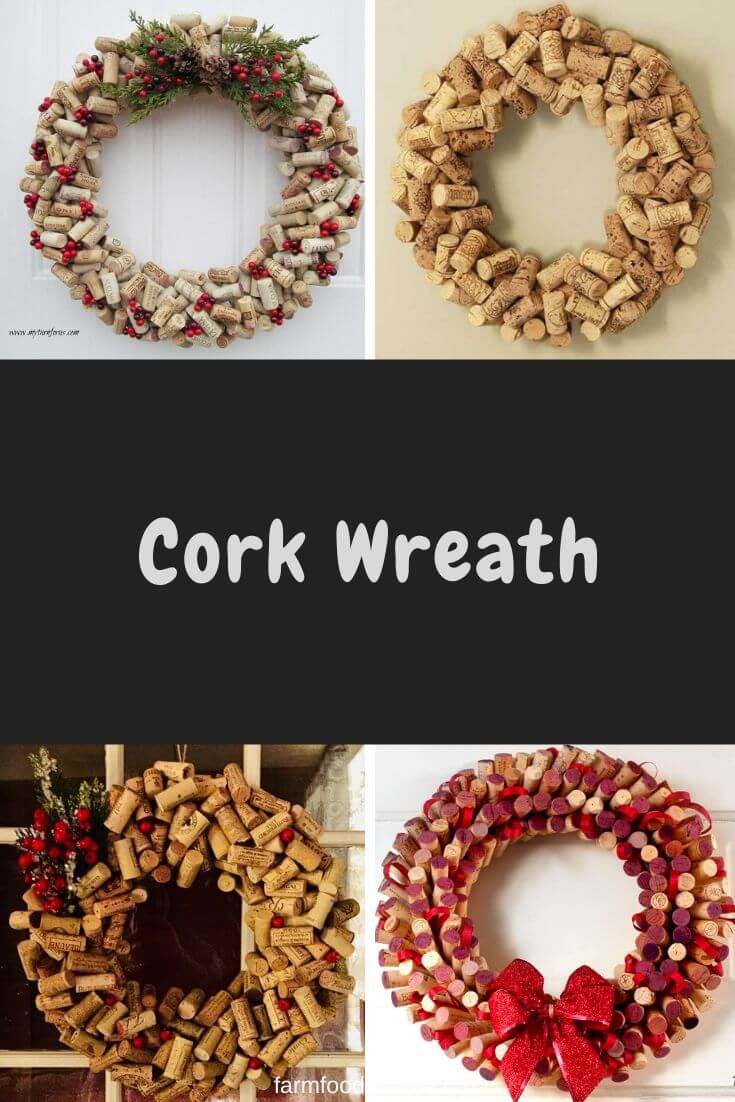 If you have a collection of wine bottle corks then you can make a wreath out of it. Take a styrofoam frame and stick wine corks with hot glue. Your cork wreath is ready for Christmas. 
These were some of the best DIY Christmas Wreath Craft Ideas that will help you make unique wreaths without spending too much money on purchasing overpriced Christmas Wreaths. We hope you found this wonderful piece of content worth reading. Merry Christmas in advance.