There are thousands of crochet ideas that you can emulate. Many people do not enjoy the paid types of crochet patterns. We have assembled 15 crochet tablecloths free ideas to help you get the best crochet pattern without necessarily spending your money. Check the 15 free patterns with sources to guide you on knitting.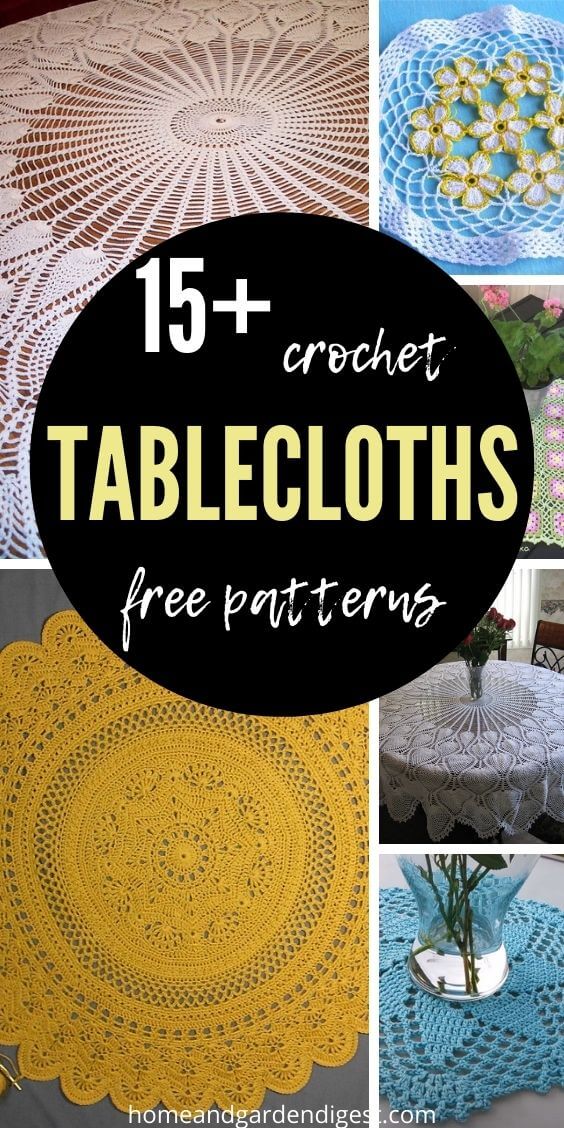 1. Free crochet round table cloth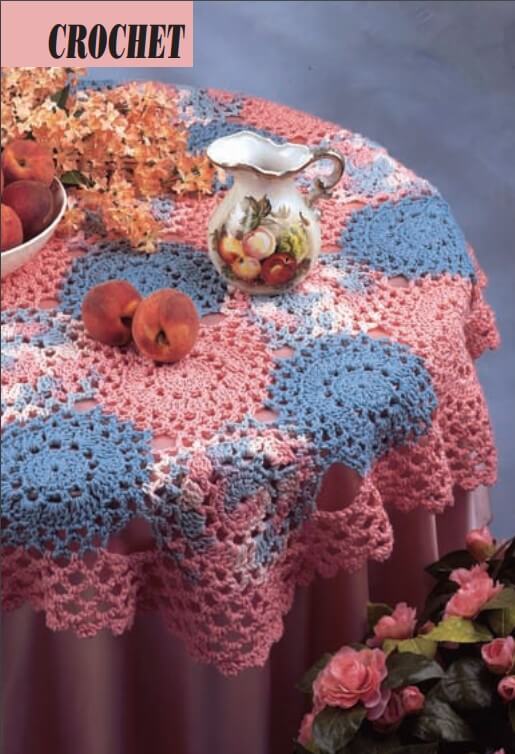 It is time to give your friends a new treat with this cute round table cloth with beautiful colors. If you enjoy mixing colors and surprising people, the pattern will surely do the work. Check the instructions to help you master some tips on how to crochet the round table cloth.
Source: https://www.free-crochet.com/crochet_for_the_home/kitchen_crochet_patterns/Quick_and_Easy_Crochet_Tablecloth_Pattern/
2. Crochet table cloth pattern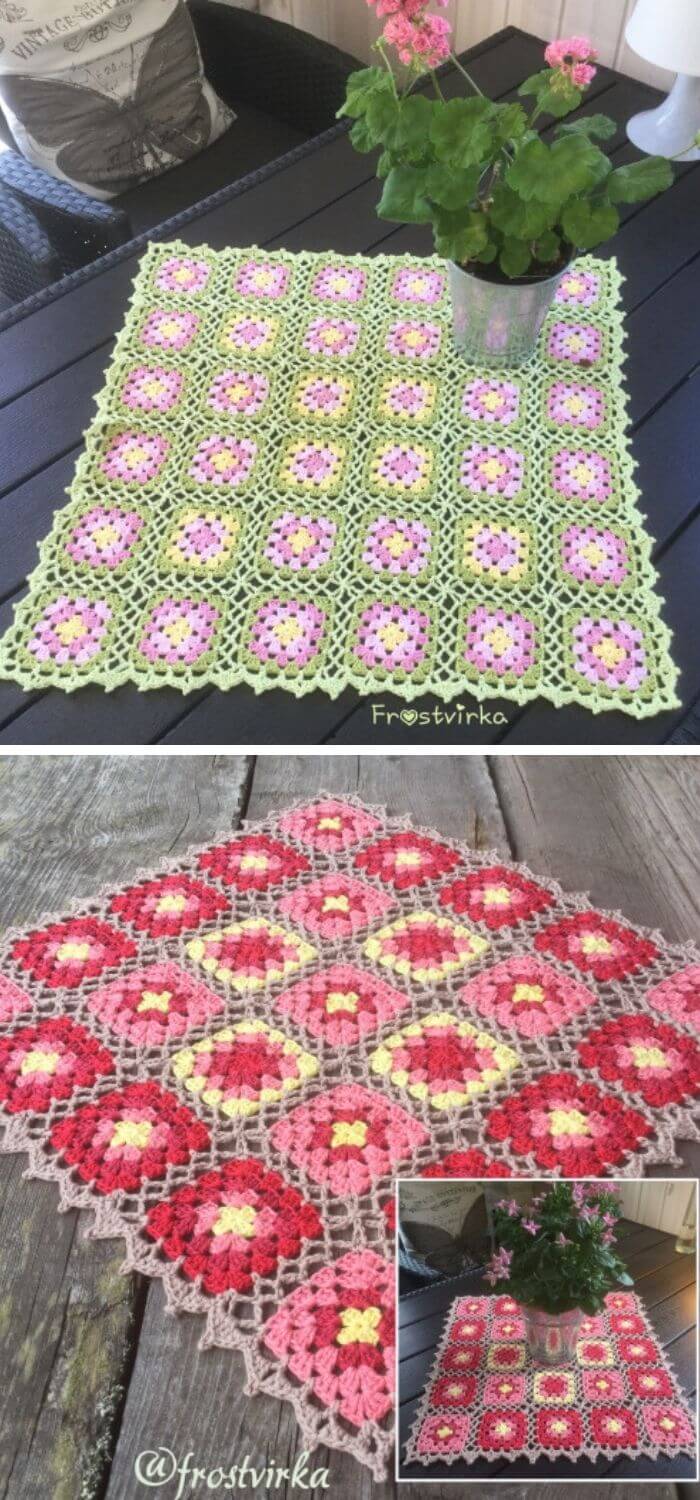 It will be interesting to hold the outdoor parties and not compromising with the table decorations. The crochet idea will warm the hearts of your guest. Every detail about the crochet seems quite impressive. You can get inspiration by clicking on the source below.
 Source: https://frostvirka.com/monster/tablecloth-summer-happiness/
3. The crocheted table cloth pattern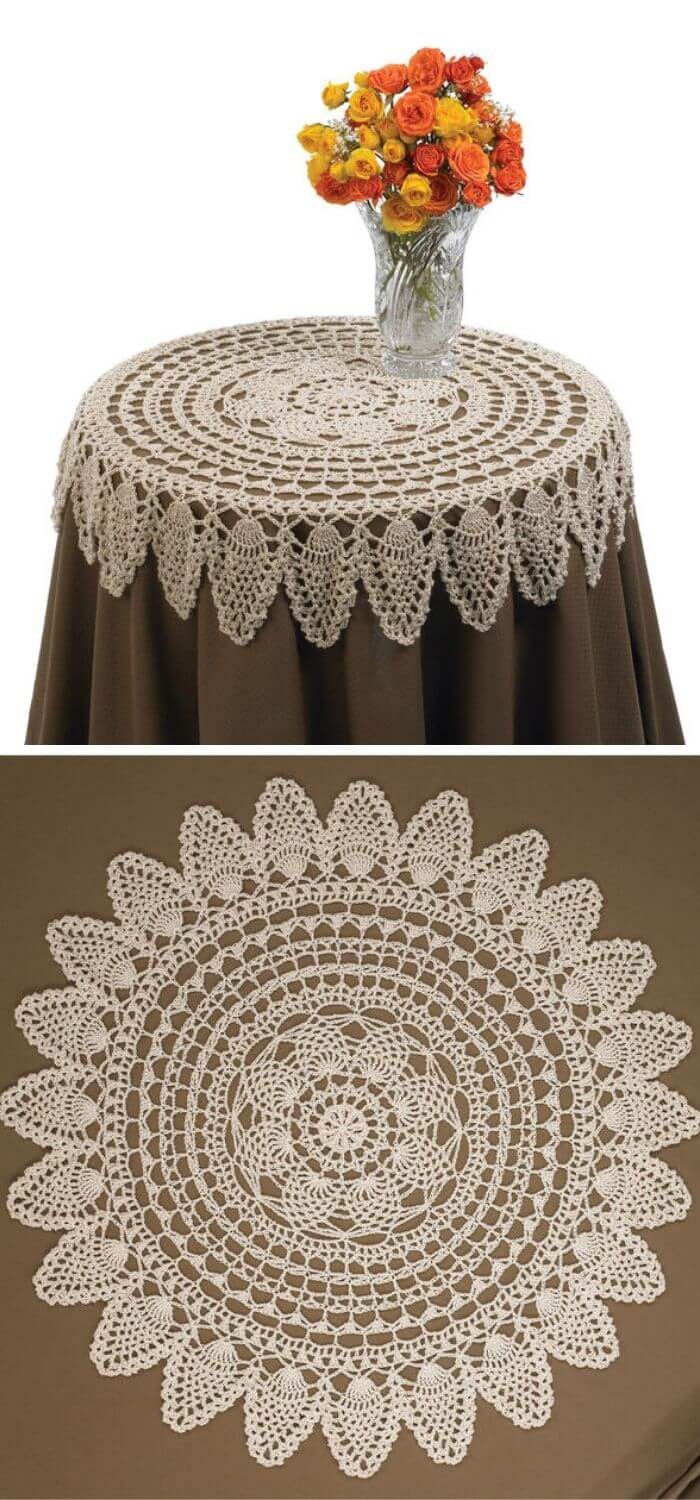 The crocheted table cloth pattern is another cute free pattern from Yarnspirations. You don't have to run short of table cloth ideas using crochet. Many patterns are available, and the crocheted table cloth pattern is another perfect design for you.
 Source: https://www.yarnspirations.com/row-en/red-heart-table-topper/RHC0537-023722M.html
4. Beginner-friendly crochet table cloth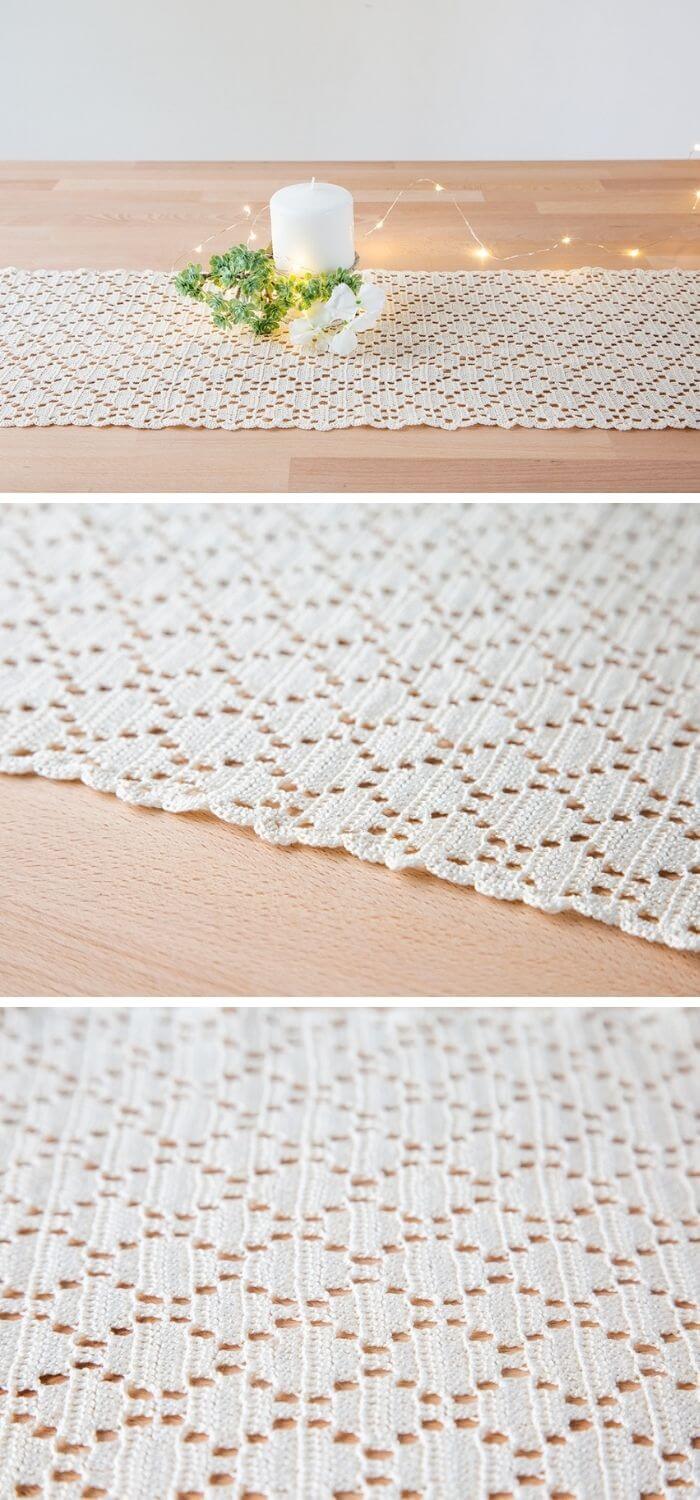 You don't need to be pro crocheters to make a perfect pattern for your table. The following design is easy to make and will impress everyone. Make your quest smile by inviting them to an organized house full of furniture with cute table covers.
 Source: https://www.crochet.com/sweet-and-simple-table-runner/p/58042
5. The crochet butterflies table cloth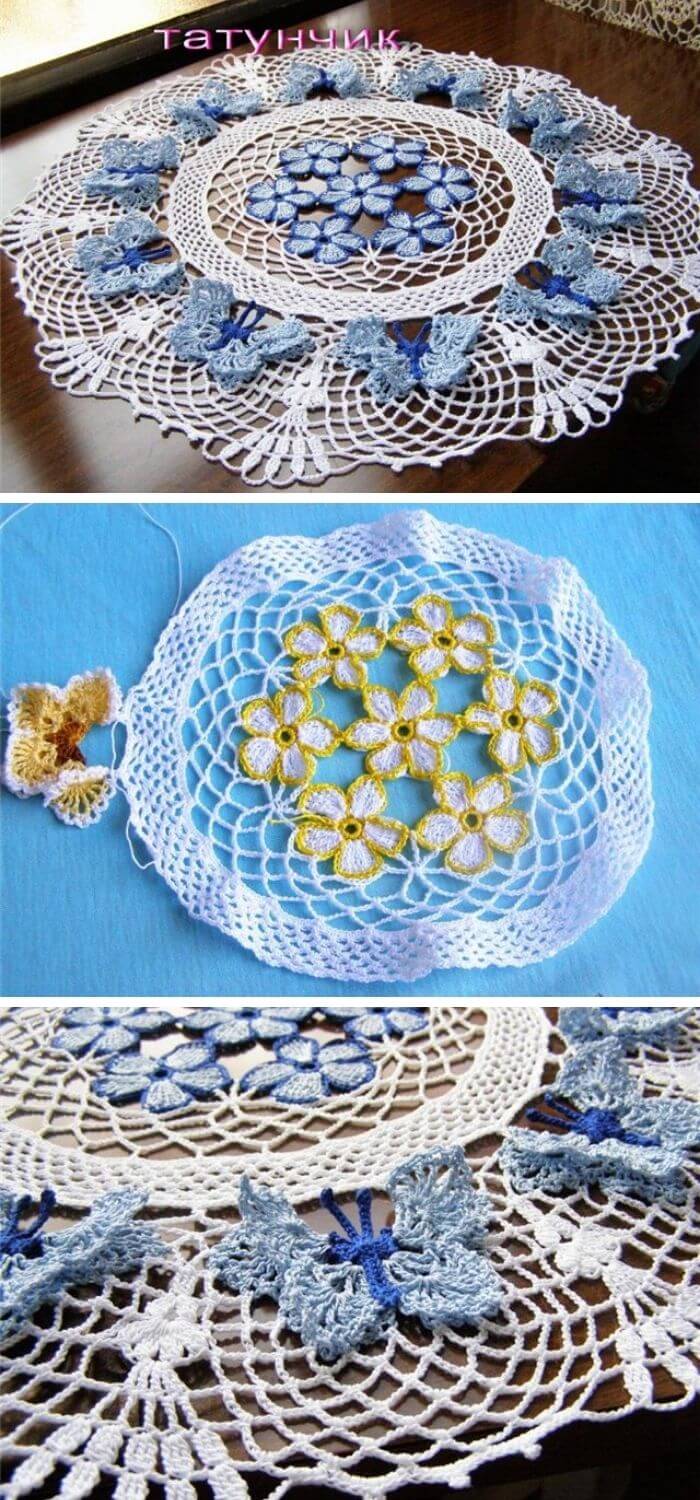 The crochet butterflies table cloth is a cute idea that will express your love for butterflies. It is easy making the crochet pattern imitating flying butterflies. Check the source here that will inspire you to get creative with easy-to-follow knits.
 Source: http://make-handmade.com/2012/01/03/spring-crafts-butterflies-tablecloth-tutorial/
6. Crochet pineapple table cloth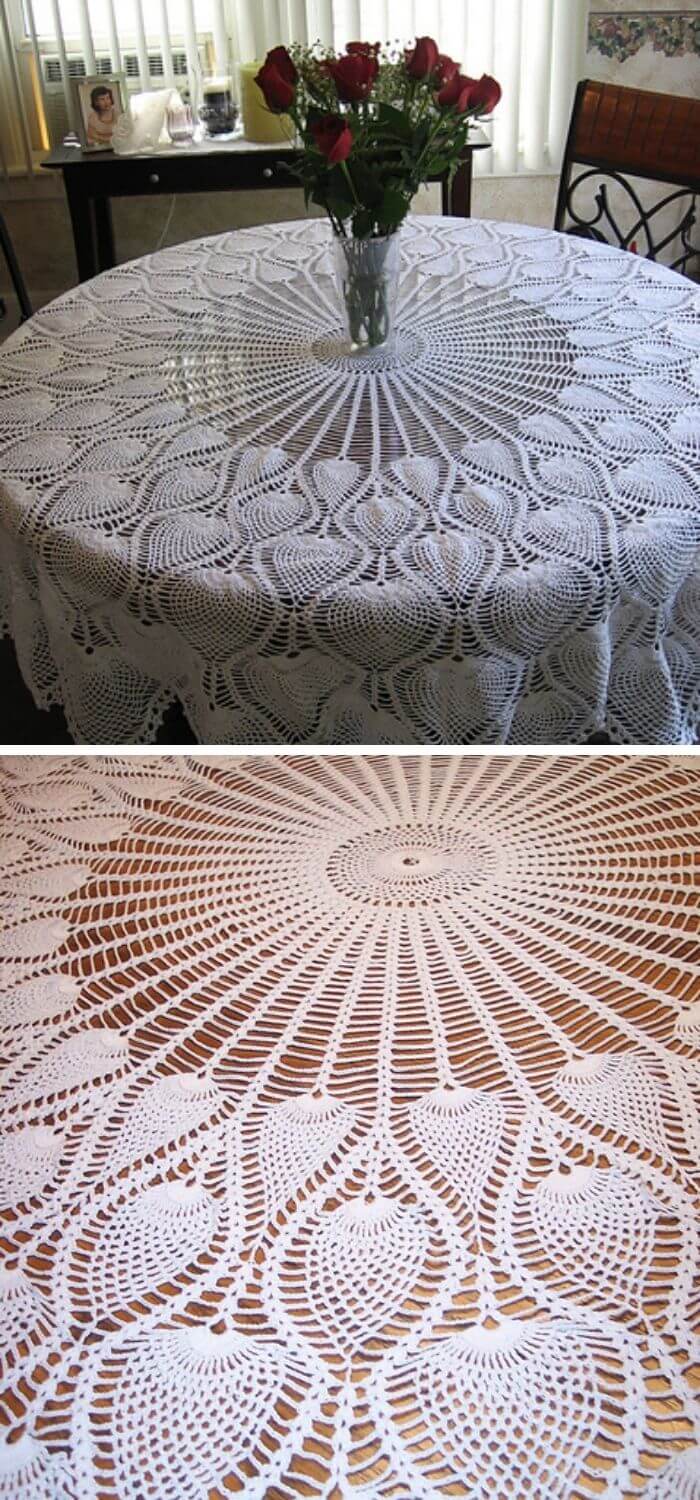 Mybluprint presents an excellent table cloth idea with easy knits to impress beginners and experts. It is the perfect dinner table cover that takes a bit of creativity to make. Check the source and see what the creatives from the link had for you in-store.
 Source: https://www.ravelry.com/patterns/library/round-pineapple-tablecloth-7592
7. Round crochet mandala with Tulips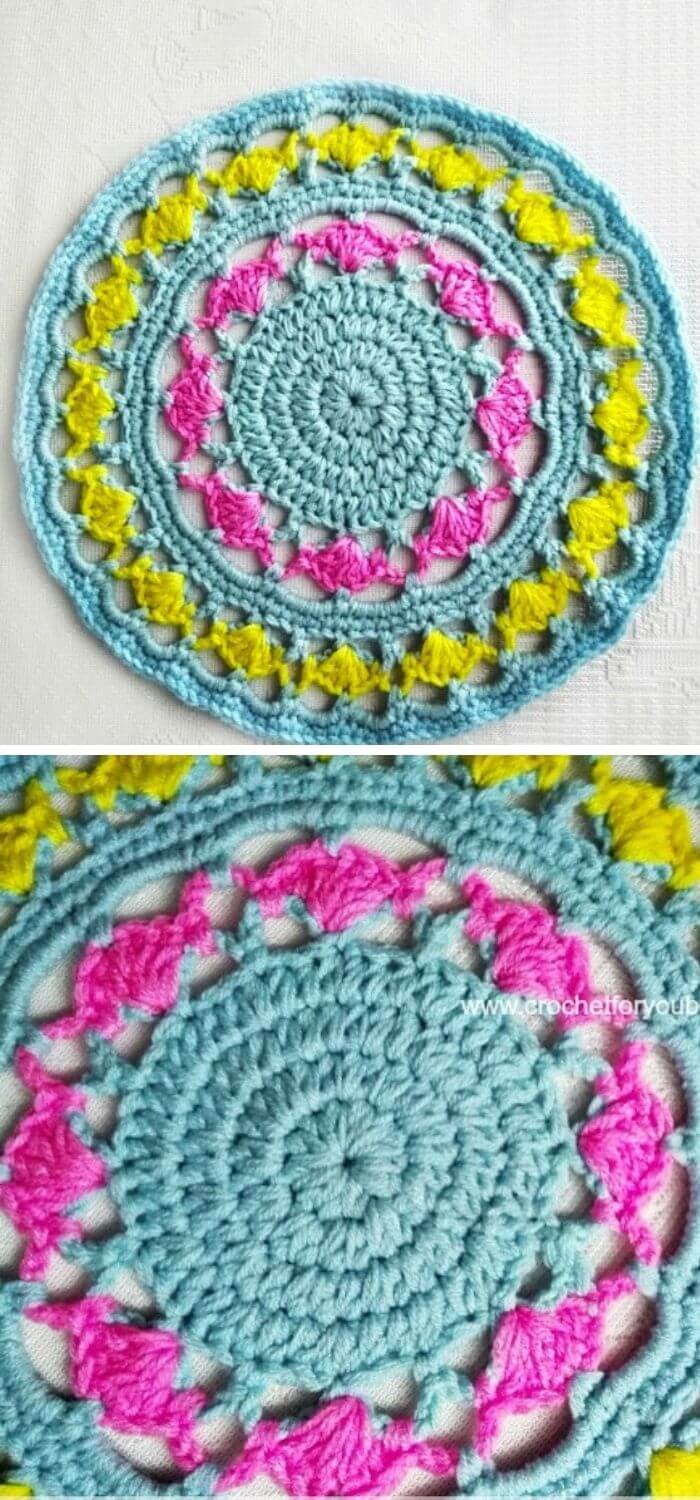 Here is another perfect crochet idea for beginners and experts. The round crochet mandala with Tulips is an easy crochet idea that every creative crocheters can do. The source has everything you will want to know about the crochet pattern.
 Source: https://www.crochetforyoublog.com/2016/04/crochet-mandala-with-tulips/
8. Vintage crochet table cloth pattern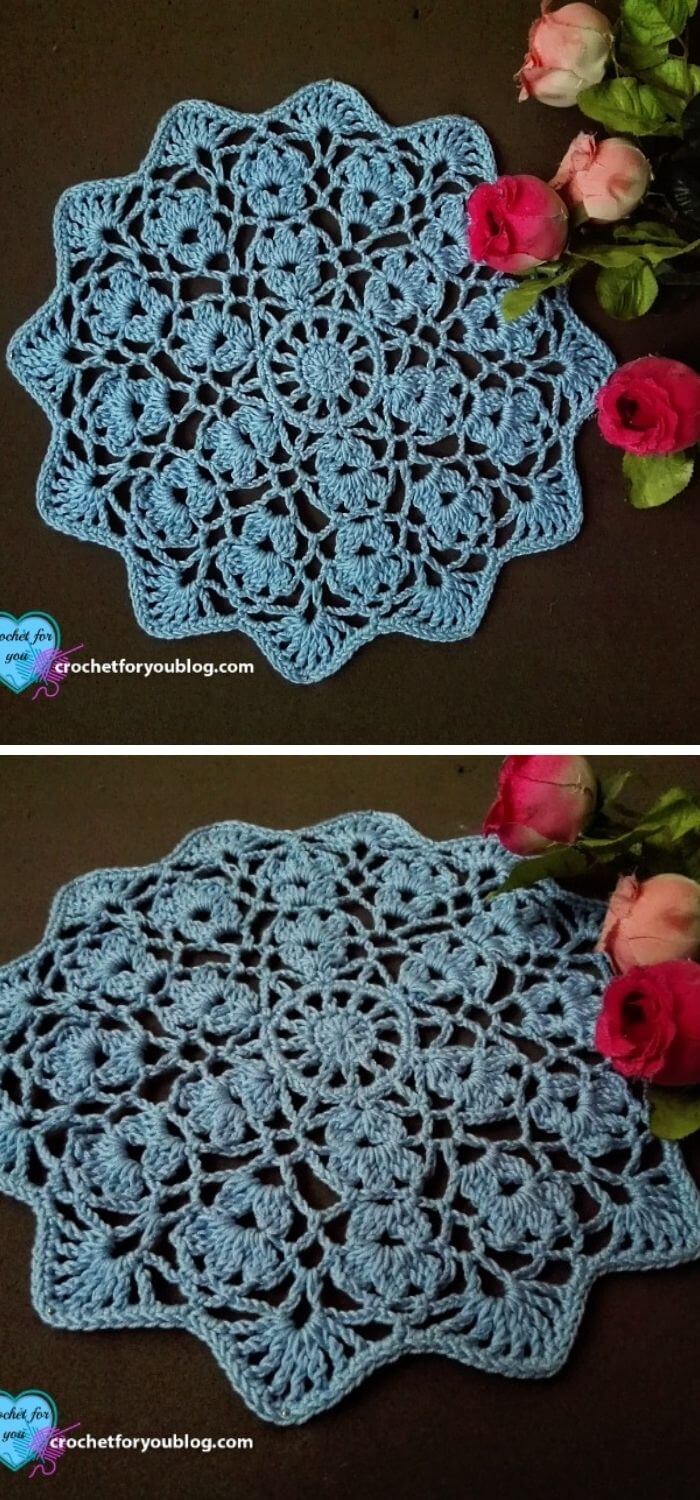 The vintage crochet table cloth pattern is another cute idea with all the details you want to see in a table cloth. The source below will accord you all the knitting steps you want for an excellent table cloth.
Source: https://www.crochetforyoublog.com/2017/04/flower-wheel-doily/
9. Crochet lace table cloth pattern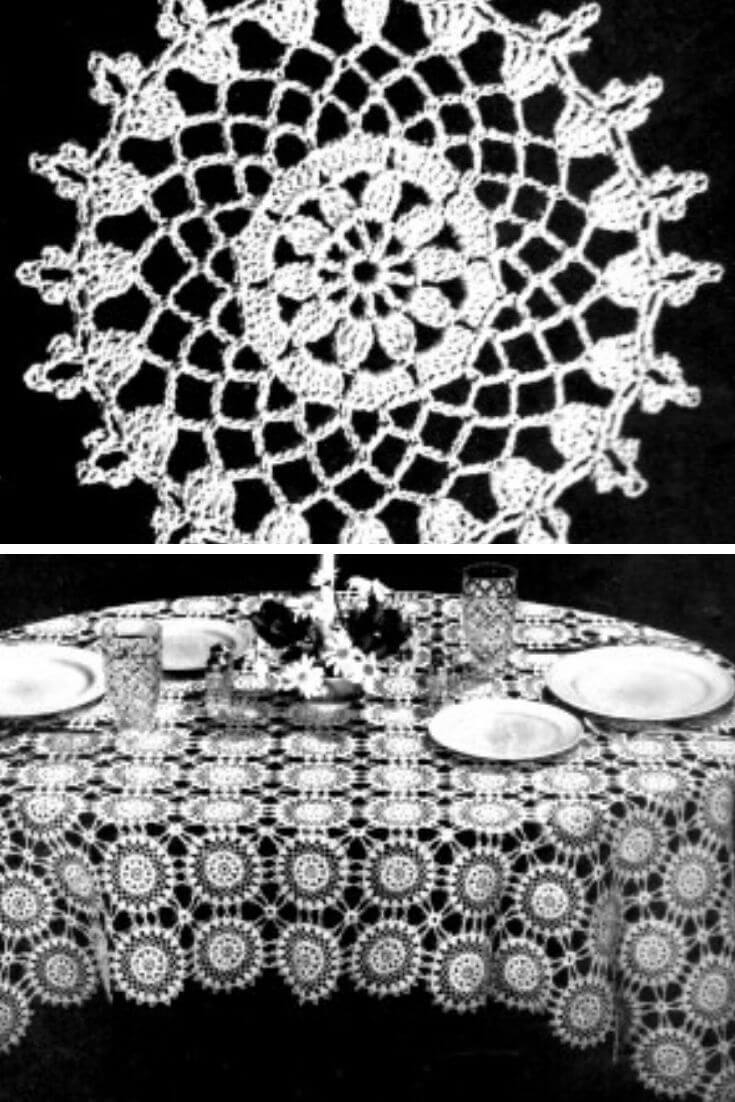 The crochet lace table cloth pattern will be the best table cover during your outdoor dinner events. Check out and see the beauty in this tablecloth. You can initiate the stitching project sooner if you are inspired to. It is the best table cloth that receives the best reviews from crochet lovers.
 Source: http://vintagecraftsandmore.com/young-love-lacy-openwork-crochet-tablecloth-pattern-instructions/
10. Crochet table cloth patterns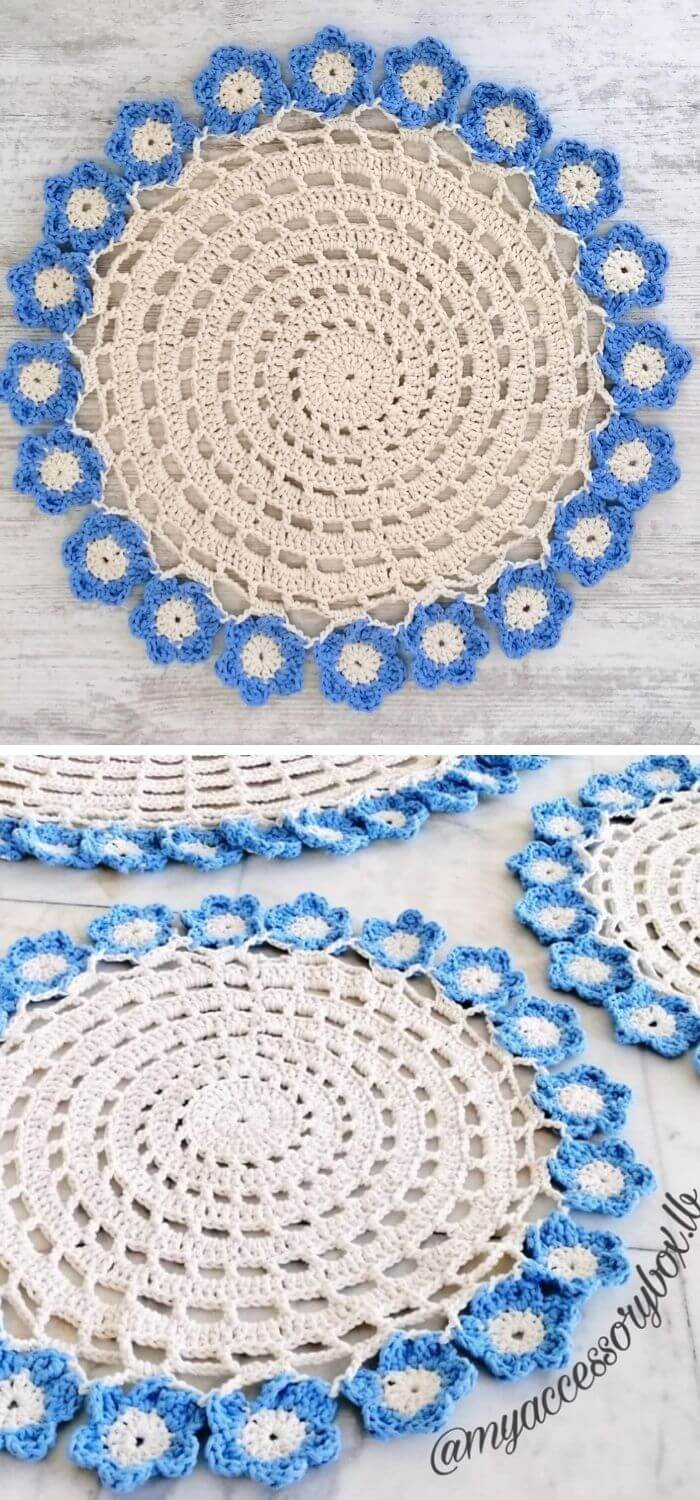 Here is another table cloth idea that you will want to give a try as an expert crocheters. Make this impressive round shape table cloth idea for your friend or even for your living room.
 Source: https://myaccessorybox.net/crochet-tablecloth-round-doily-free-pattern/
11. The crocheted lace table cloths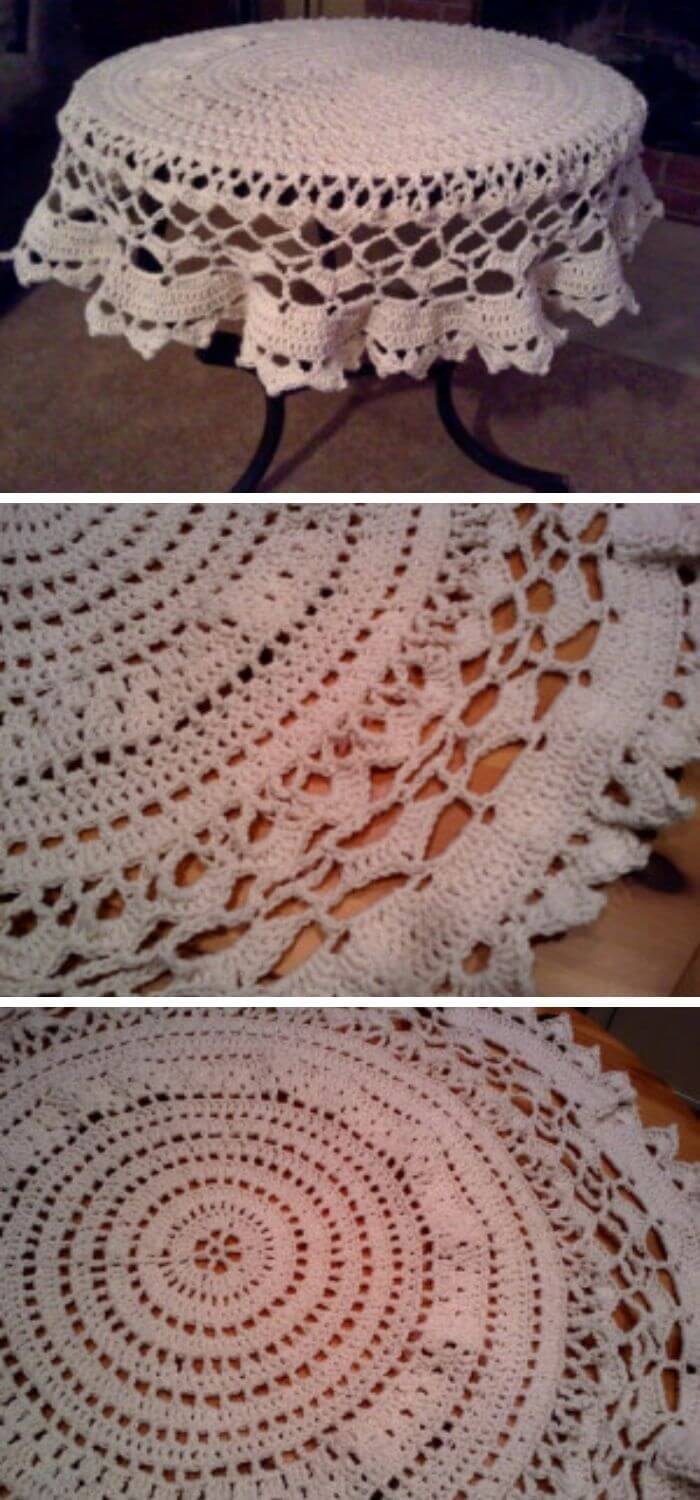 It is the laces that make the crochet idea that is quite impressive. The knitting steps about the crocheted round table cloth are available from this source. It looks nice when you use it as an outdoor table cover during the night out events.
 Source: https://lifeofadailypainter.com/2013/03/05/mamies-tablecloth-a-free-pattern/
12. A rising sun design table cloth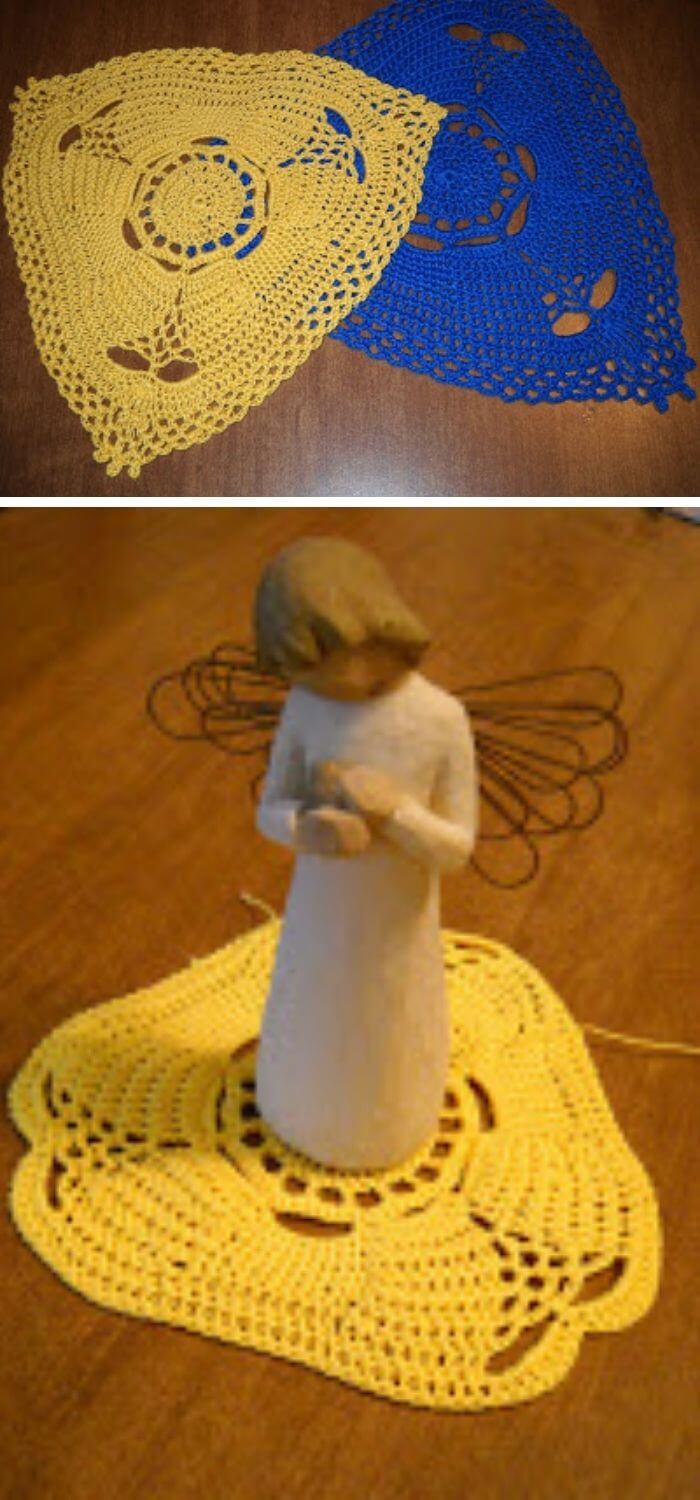 Crocheting is about creativity. When you have this table design, you can change the atmosphere because everyone will admire it. The knit instructions are also set for everyone to see.
 Source: http://glor-crochetgalore.blogspot.com/2010/08/three-sided-doily-doily-of-month-august.html
13. Round flower table cloth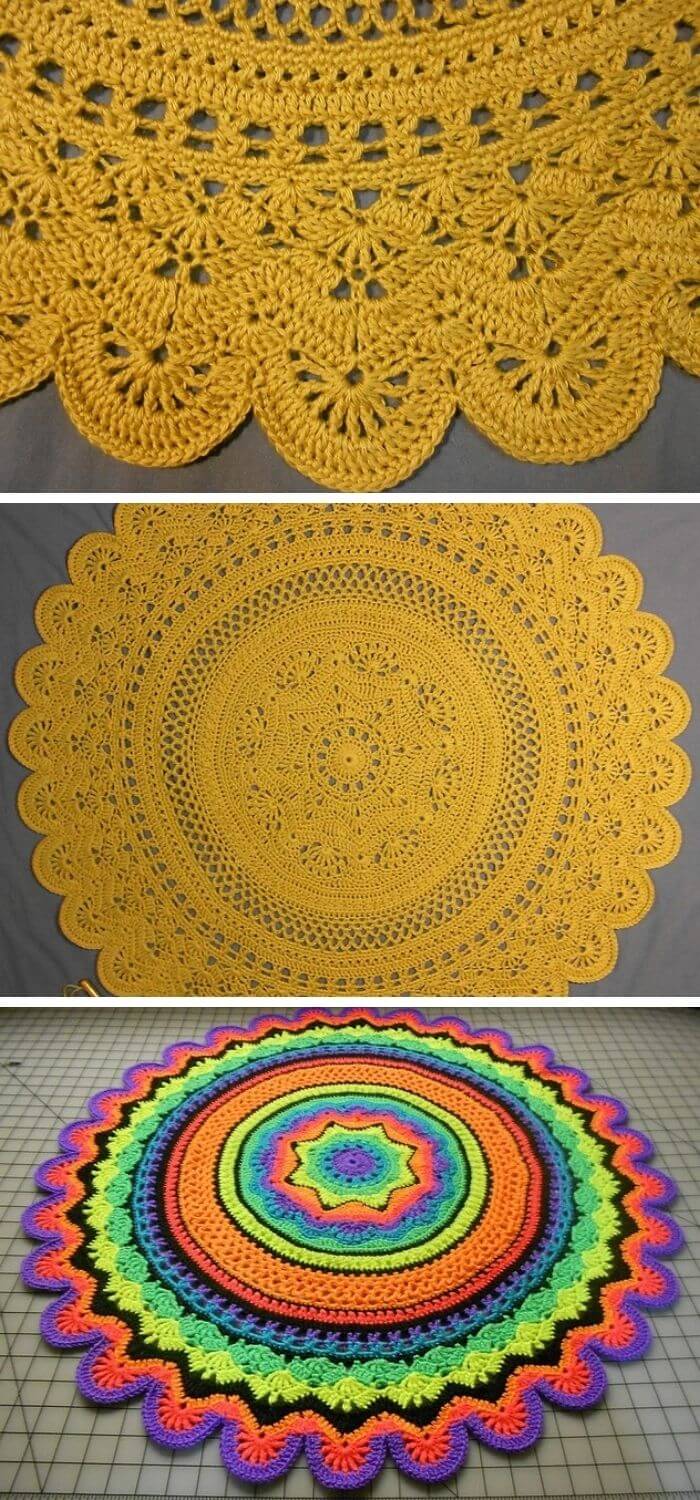 You can infer from the source and get inspiration on how to go about the knits. This pattern is lovely and will be great in the round tables when you are serving drinks. You will understand this when you start working on a project to make this type of crochet pattern.
 Source: https://www.ravelry.com/patterns/library/mini-rings-of-change
14. Patterns table cloth
Here is something else for the beginners to try. Your tube channel will guide you through a step-by-step process of making a fantastic patterns table cloth using a hook and yarn.
 Source: https://www.youtube.com/watch?v=qW8_NHJ_IYs
15. Vintage crochet table clothes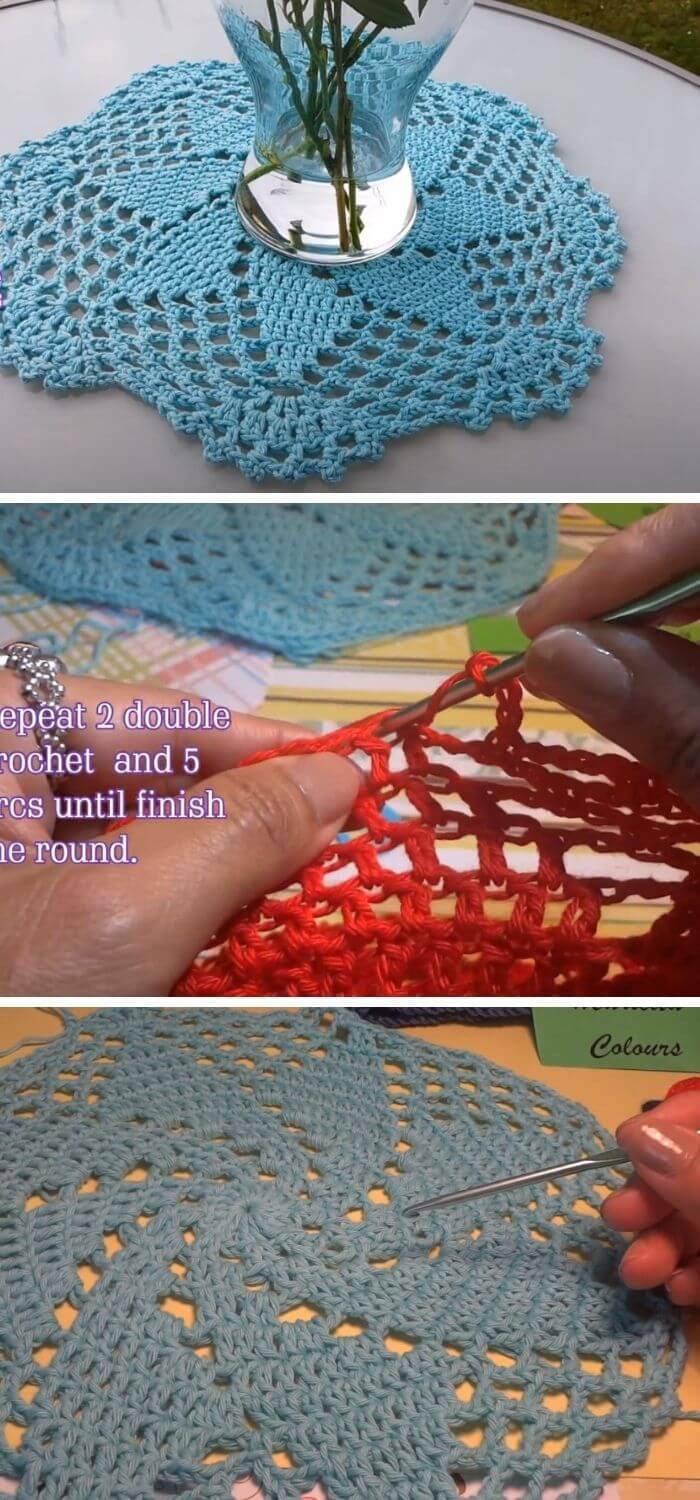 The vintage crochet table clothes are other types of designs you can consider while doing your crochet projects. The source will inspire you to try vintage crochet table clothes.
Source: https://www.youtube.com/watch?v=QxS_8PUWLPg