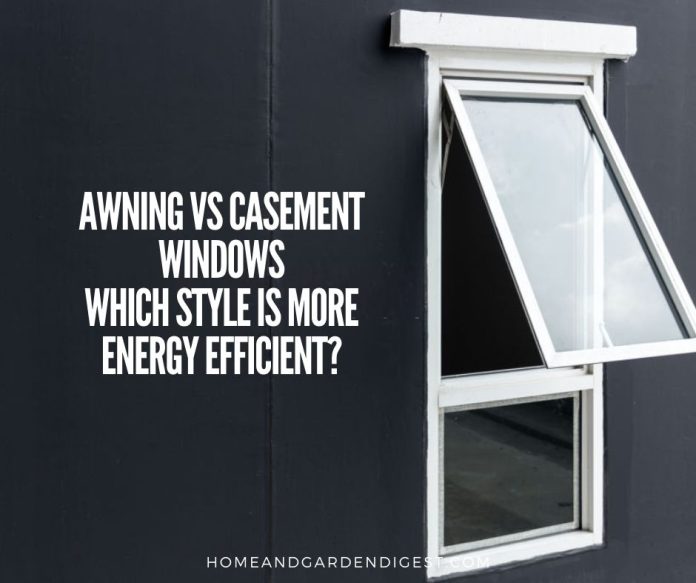 When doing a home renovation and improvement, it is always an excellent opportunity to try something new or different. This is even more true when shopping for new windows. Modernizing or replacing your windows gives you the chance to change the look, improve the efficiency and get more comfort from new windows in your home.
However, for most Canadian homeowners, window replacement is a once-in-a-lifetime endeavour, so everyone wants to get the best units. That is why it is necessary to evaluate all the options before making a final purchase.
Experts claim that the two most common window styles for Canadian homes are awning windows and casements. So it is vital to know which unit will bring you more benefits, especially in terms of energy efficiency. Interested? Let's get started.
Awning and Casement Windows Explained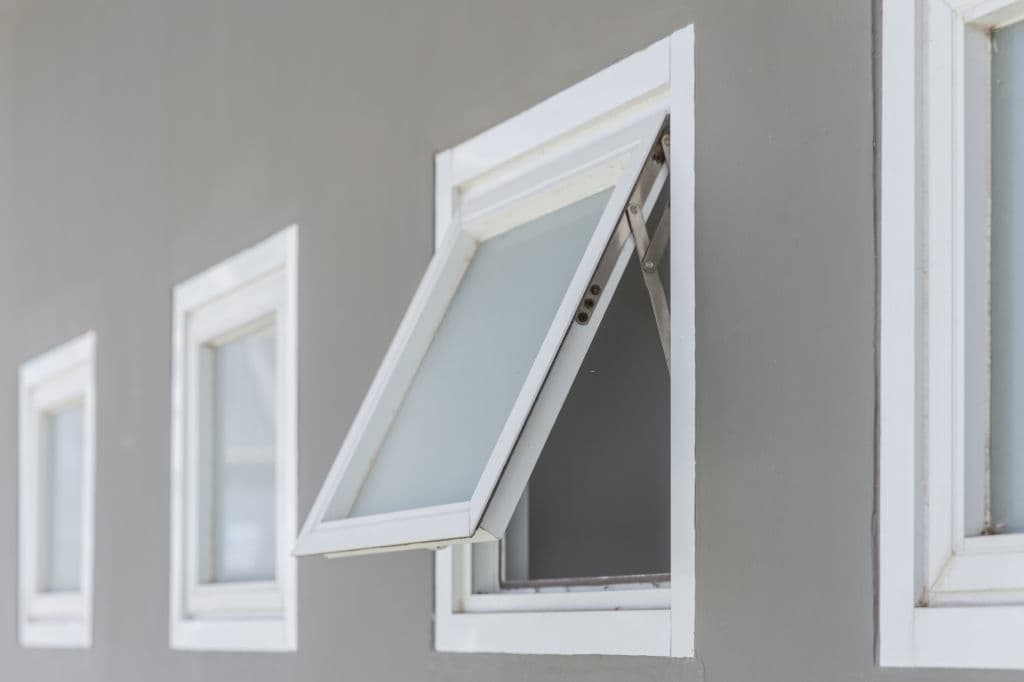 If you are not familiar with these 2 styles, let us first briefly explain the basics:
Awning windows are horizontally oriented. These are wide units hinged at the top of the sash and pushed out at the bottom. The units are typically operated by a crank. Most likely, you will find this window style installed in kitchens, laundry rooms, paired as transom windows above doors or bathrooms.

Casement windows are vertically oriented, hinged along the side and operate just like a standard door. The units push open on the side opposite the hinge and, like their awning counterpart, are operated by a crank. Casement windows can be installed almost

anywhere within your house

– from living rooms to basements; these units are a perfect match for any space.
Awning Windows vs Casement Windows – What is More Energy Efficient?
To start with, it is worth noting that both awning and casement windows are among the most energy-efficient window types available on the market after fixed or picture windows. Picture (or fixed) windows can't be open. At the same time, casement and awning units are operable, which means they have moving parts and provide opportunities for ventilation, thus letting air pass through.
In comparison to other operable window styles, casement and awning units are much more energy-efficient due to having just one sash that includes a seal around the perimeter of the sash. When you close the windows, the sash seals tightly against the frame of the window.
But you might be curious, which style will bring you more energy efficiency, right? Well, there is no clear answer since when comparing these two windows, they feature almost the same Energy Star ratings, so it boils down to customizing – the frame materials and glass options in particular.
So What Should You Choose – Awning or Casement Windows?
When shopping for new windows, your choice should depend more on style than energy efficiency (if we talk about awning and casement units only). That is why try to analyze your home design, exterior, budget and, of course, the following pros and cons of both window styles.
Awning Windows – Pros and Cons
Pros:
Optimal ventilation since the windows can be open during rain due to their way of tilting;

High energy efficiency due to the single seal along the outside of the window (better insulation);

Easy to operate and clean
Cons:
The cranking mechanism can wear out quickly, requiring frequent maintenance.

Hard to use for egress because of no wide opening in comparison to other styles
Casement Windows – Pros and Cons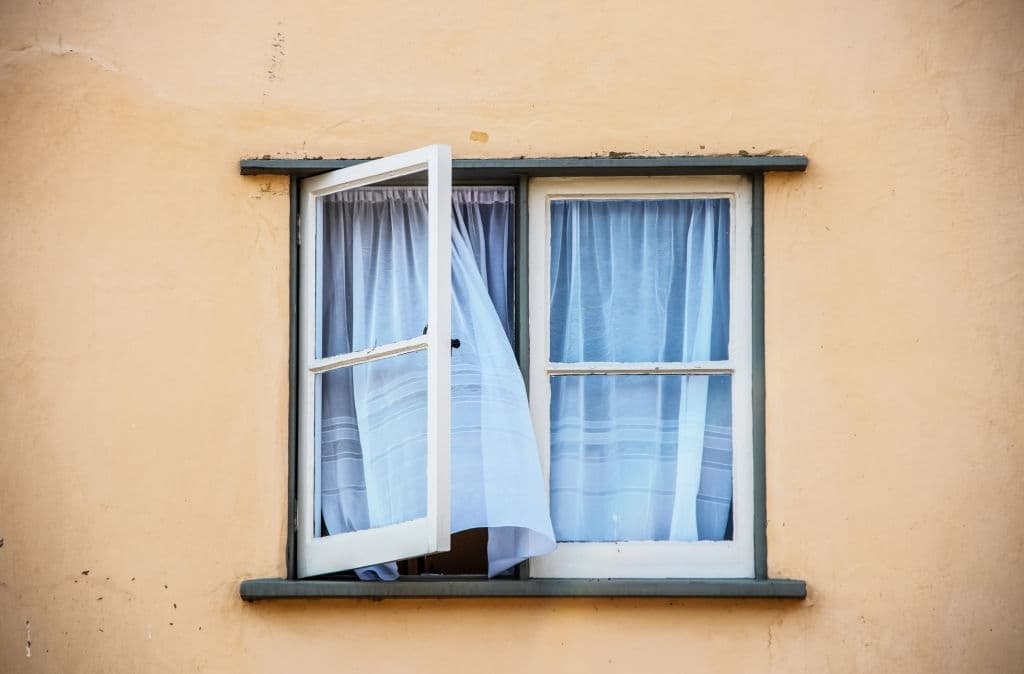 Pros:
Super energy efficient

Very versatile and come in many shapes and design

Can be installed in any area within the house

Great ventilation
Cons:
Pretty expensive

Hard to install, so DIY is not an option

Hinged outward, meaning units can obstruct areas of high traffic.
Awning vs Casement Windows: Prices Breakdown
To put it straight – do not expect buying and installing new windows will be cheap. You want the job to be done right and once, which means you need quality units and correct installation. The table below elaborates on the approximate prices for both styles depending on the area within your house.
| | | |
| --- | --- | --- |
| Location | Casement Window | Awning Window |
| Basement | $535 – $1,022 | $471 – $1114 |
| Bathroom | $446 – $1,032 | $432 – $943 |
| Bedroom | $444 – $1193 | $893 – $909 |
| Bonus room | $676 – $1134 | $494 – $944 |
| Dining room | $550 – $1348 | $843 – $1429 |
| Family room | $605 – $1999 | $621 – $1157 |
| Foyer | $858 – $1999 | n\a |
| Front | $583 – $1014 | $483 – $1414 |
| Garage | n\a | $703 – $902 |
| Kitchen | $329 – $1356 | $419 – $1471 |
| Living room | $484 – $1614 | $485 – $1384 |
| Master bedroom | $545 – $1304 | $588 – $1120 |
| Nook | $549 – $1149 | $734 – $920 |
Source: https://www.ecolinewindows.ca/window-styles/casement-awning-windows/
Keep in mind, though, that the prices above can vary. Contact your local window company to find out the detailed quotes. Moreover, make sure you deal with a reliable supplier to get the correct installation. For this, ask your installers whether they follow the CSA guidelines and your local building code, offer Energy Star-rated products and ensure you consider all possible window options before purchasing new units.
The Final Thoughts
Energy efficiency is one of the most vital features a new window can offer. Luckily, both casement and awning window styles are designed to provide weathertight seals. The differences in style, operation and custom configuration should determine your final choice. Remember to consider your home design, budget and overall house thermal performance to make your best bet.