Autumn and winter are the perfect time to take some time out from those long, hot days of summer. The air is crisp and refreshing as you breathe in deep breaths of autumn's beauty. It's an excellent opportunity for landscaping too!
If you're looking for some new ideas on what to do with your garden this season, including installing deer fencing to keep wildlife out and your garden thriving, here are tips provided by landscape designers at Groby Landscapes that will work perfectly with any home or garden design.
Add More Plants
This is a perfect opportunity to add more plants and flowers to your garden. Of course, this also means purchasing new containers to put them in. The plants in this display are all perfect for winter, with striking textures and colors that make them both decorative and useful when it comes to purifying the air indoors and outside your home.
Add a Water Feature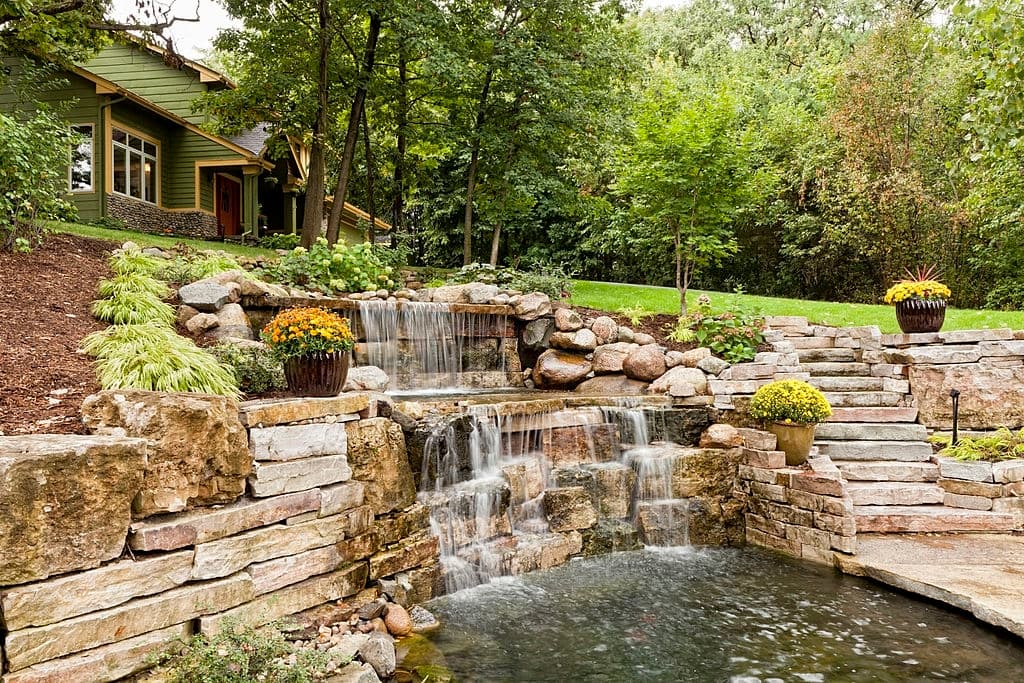 If you're looking for an easy way to add some natural beauty to your garden (and purify the air), then adding a water feature is the ideal solution. Suppose you don't want to splash out on an expensive or large water feature. Why not try something simple like this DIY water fountain, which will let off pretty bubbles of cascading running water that will capture the essence of autumn perfectly, as well as creating a soothing sound to calm those stress-filled nerves and relax you.
Add Some Stepping Stones
Stepping stones are another great way to add some extra decoration to your garden. They're also really easy to lay and give you (and your guests) something interesting and fun to walk on. This autumn, why not try a sunburst pattern? They're a lot easier to make than you might think and give your garden a fresh new look.
Add Some Animal Sculptures or Wind Chimes
Animals and wind chimes are both great ways to add some polish to your garden design. If you're going for a more rustic look, animal sculptures are a great way to create a woodland feel. If you prefer a more contemporary look, why not try wind chimes? You can find professionals who have varieties that will complement any garden design beautifully.
Add Some Pot Lights or Lanterns
Adding pot lights or lanterns to your garden path will give it a great boost of illumination for those cold dark evenings. They'll also add some charming decor. You don't have to limit yourself to plants either, as you can use them as light sources indoors too.
Whatever mood you're trying to capture this autumn and winter, there's a landscaping style that will suit you perfectly. If you need some extra help with decorating your garden, why not get a professional to help you out.
Fore more tips and advice on autumn and winter gardening check out: Autumn Garden Tips That Will Inspire and Elevate Your Property