Let us take the crochet lessons to a higher level. We have done something about crochet toys before, and it will not be a new thing. What if you try the Jellyfish Amigurumi ideas using crochet? It will be a challenge because you will be doing a kind of mental therapy.
Every knits and combination of crochet knits makes it a worthy course. Take a look at the available 15 jellyfish toy patterns and get started with the ideas.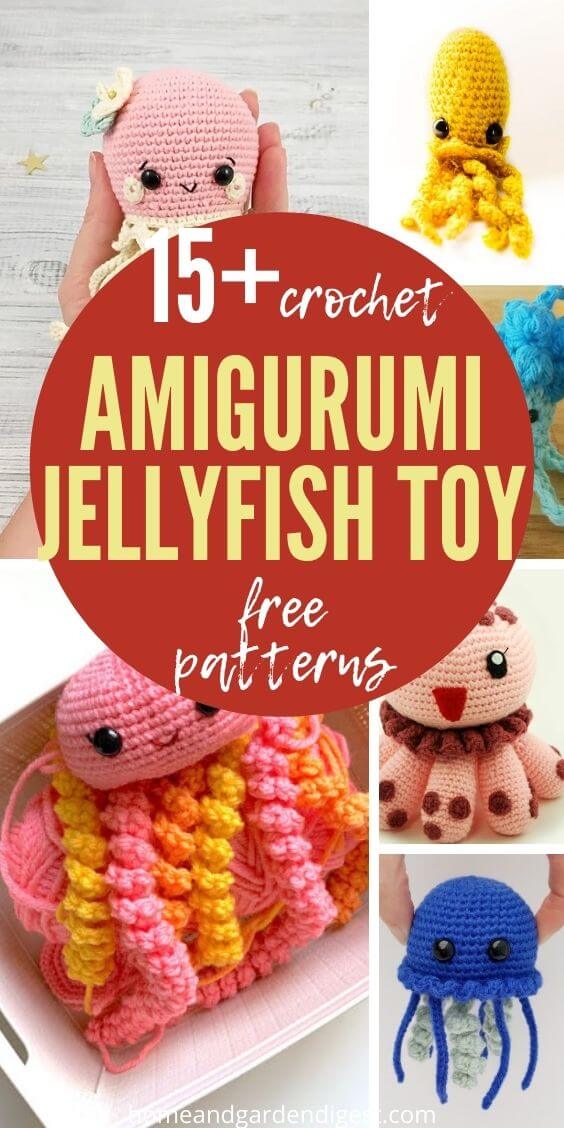 1. The jellyfish bath scrubbies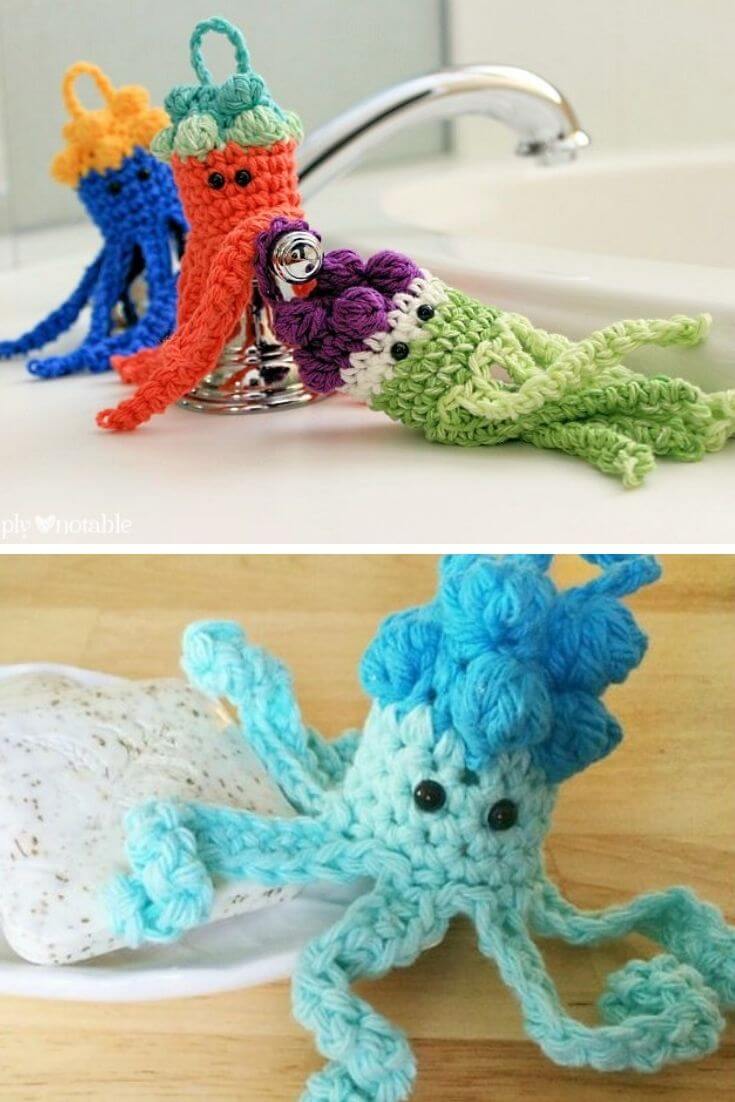 If you visit the source, you will fall in love with the idea. Maybe you are used to other kinds of bath scrubbies, but you have never thought about making scrubbies using crochet! You can start over the project by following the instructions from the source.
Source: http://www.simplynotable.com/2015/jellyfish-bath-scrubbies/
2. Clara, the spotted Jellyfish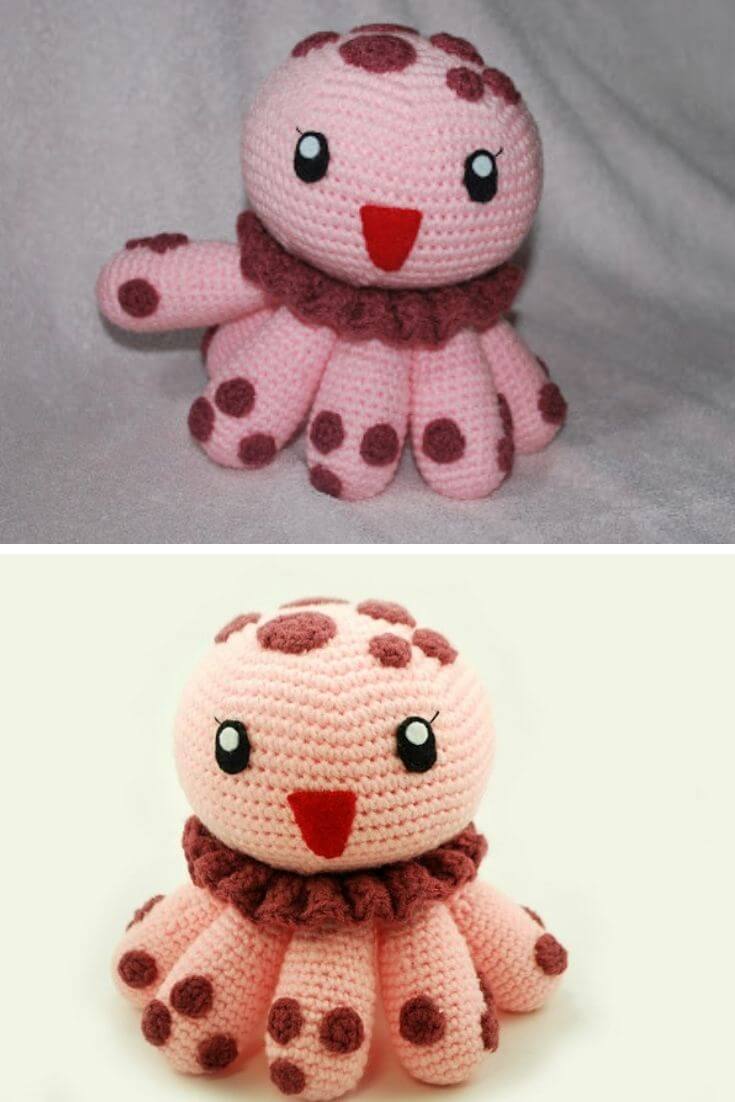 It is fun doing this beautiful spotted jellyfish idea using yarn and a hook. It will be a nice gift for the kids and even friends who enjoy crochet work. Check out the instruction from the source to help you work through it.
Source: http://hanakoheals.tumblr.com/post/25087137954/clara-the-spotted-jelly-fish
3. Cute Jellyfish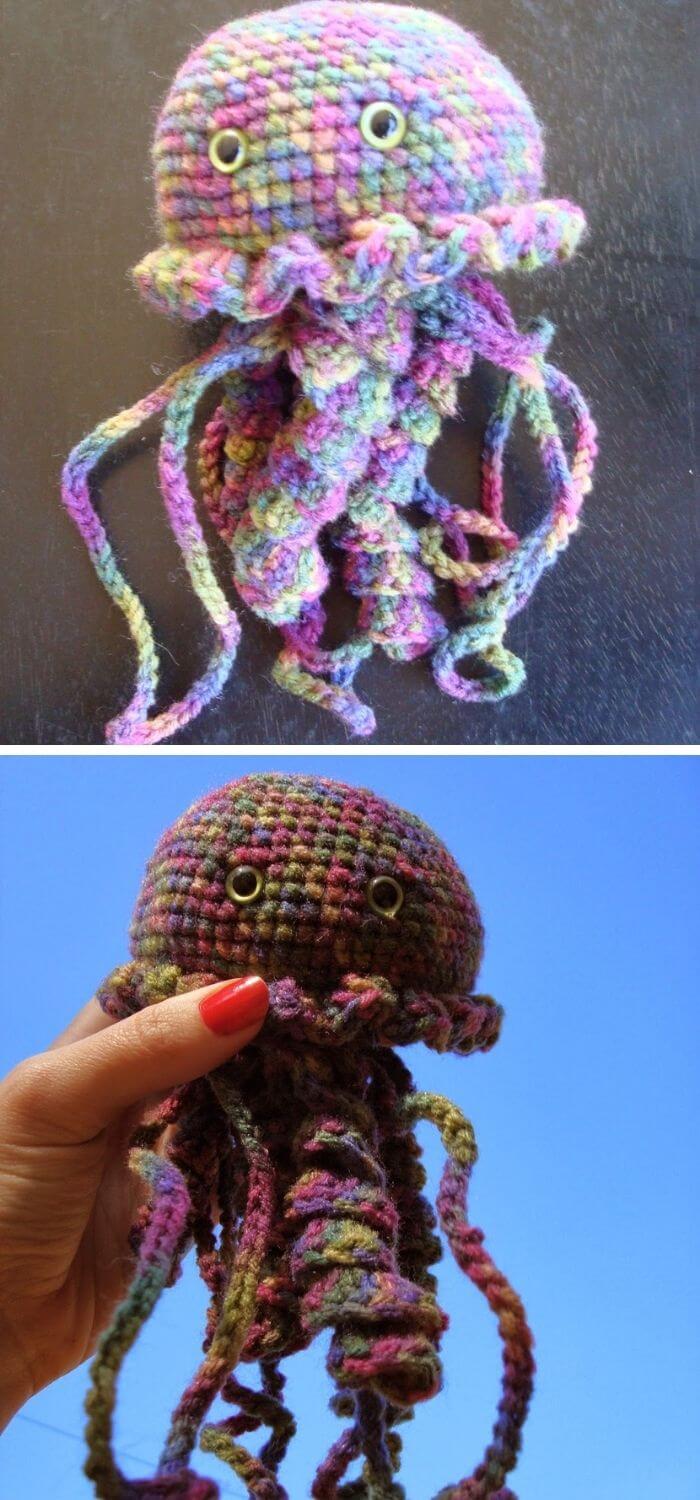 What if you try the cute jellyfish idea from the source here? It is a project for beginners and expert crocheters who will want to challenge their crochet skills. You will need to stick to the step to get something that will impress you.
Source: http://www.nyanpon.com/2014/03/jellyfish.html
4. The jellyfish monster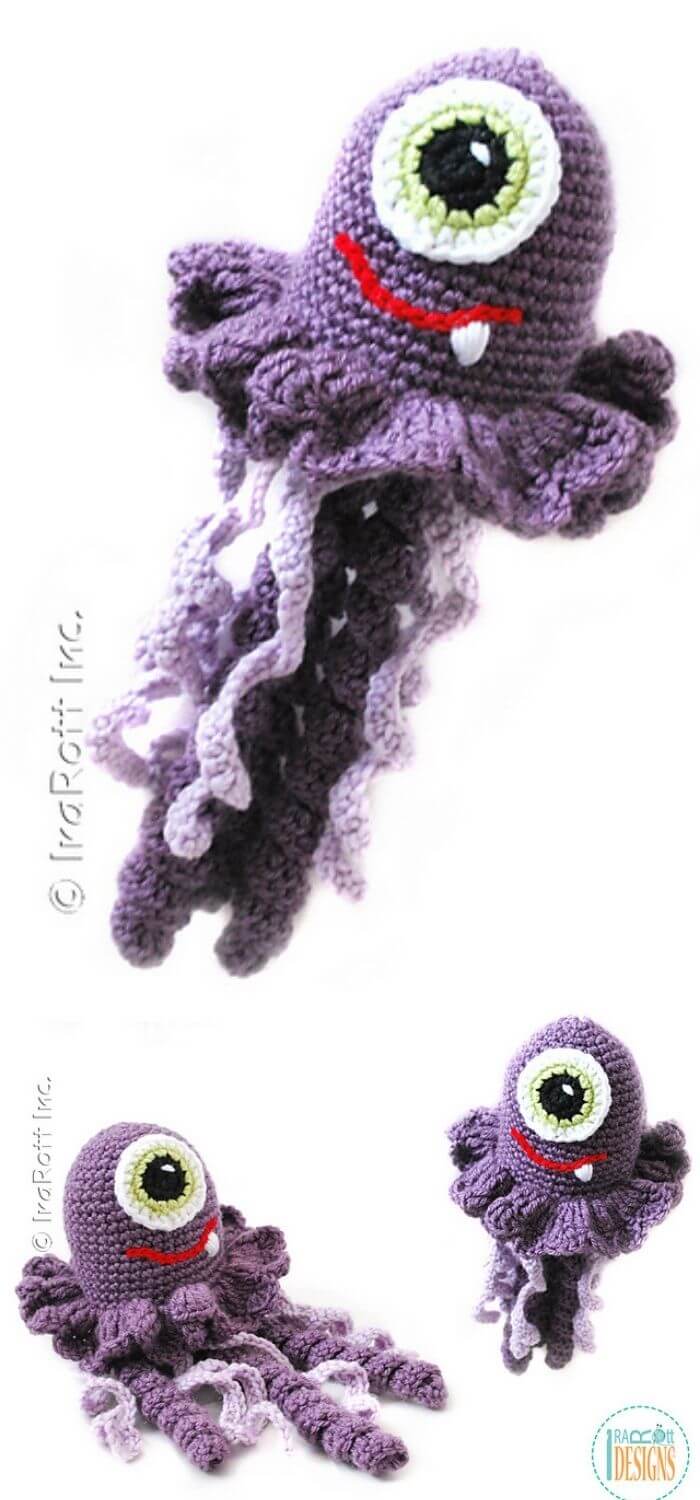 Here is one of the best jellyfish ideas that will favor crochet lovers and gift lovers. As a crochet lover, you will enjoy the knits, while the gift lovers will find this as the best gift in their lives. Find out what you need to know from the source here.
Source: https://www.ravelry.com/patterns/library/peanut-butter-the-jellyfish-monster
5. Lalylala Jellyfish mobile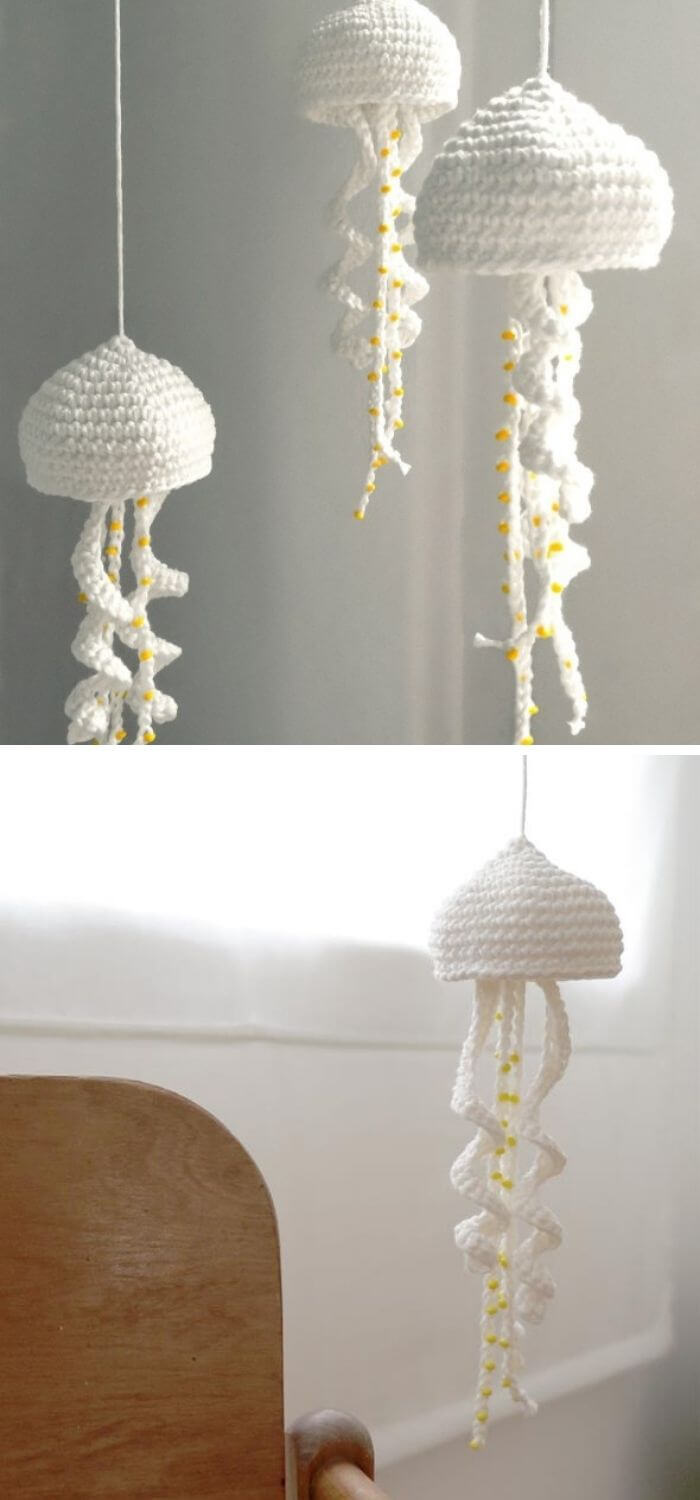 Lalylala jellyfish mobile is another one. It is always better when you have many Jellyfish crochet ideas to choose. Checking the instructions from the source, it is noticeable that everyone can do the crochet.
 Source: http://www.lalylala.com/?port=jellyfish-mobile&v=7516fd43adaa
6. Lil Jellyfish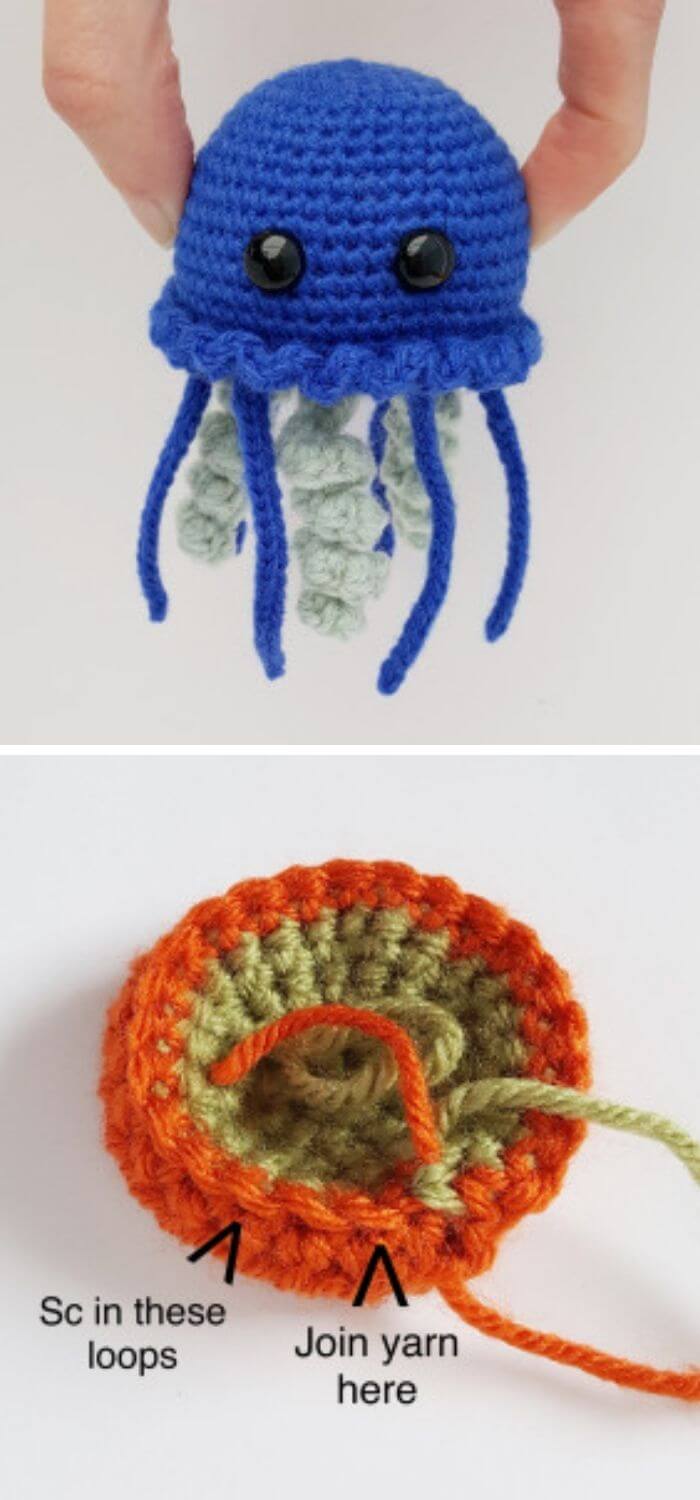 Lil Jellyfish has an attractive design, and it is even impressive to note how the crochet patterns can make it. Everything from knitting instruction is available for crochet lovers to follow.
Source: https://yarnbroom.wordpress.com/2018/04/26/jellyfish-pattern/
7. Mini Jellyfish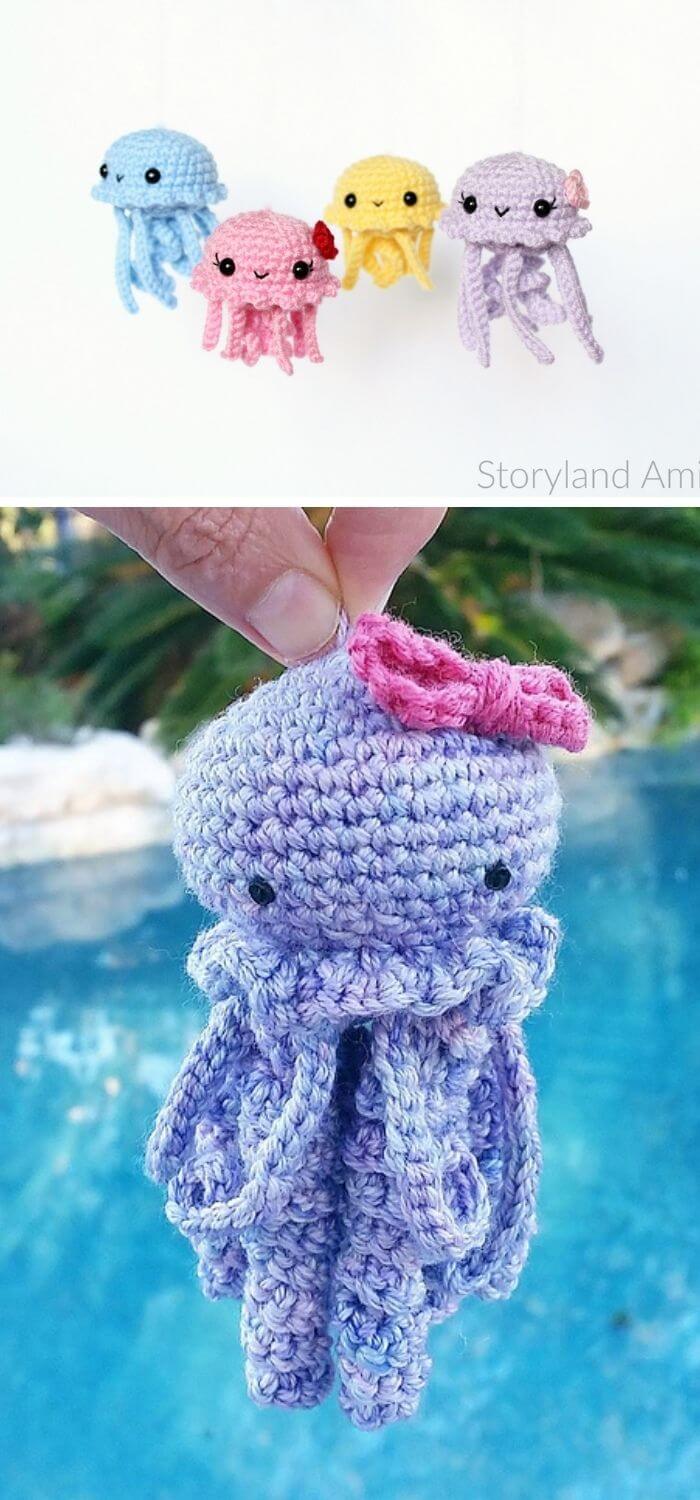 Try the steps from the source here to guide in Mini Jellyfish. It will be perfect crochet ideas that can serve as a decorative pattern or even as a gift. It will be nice placing it at reachable spots in the living room.
Source: https://storylandamis.com/2017/08/21/pattern-baby-jellyfish-amigurumi/
8. Friendly Jellyfish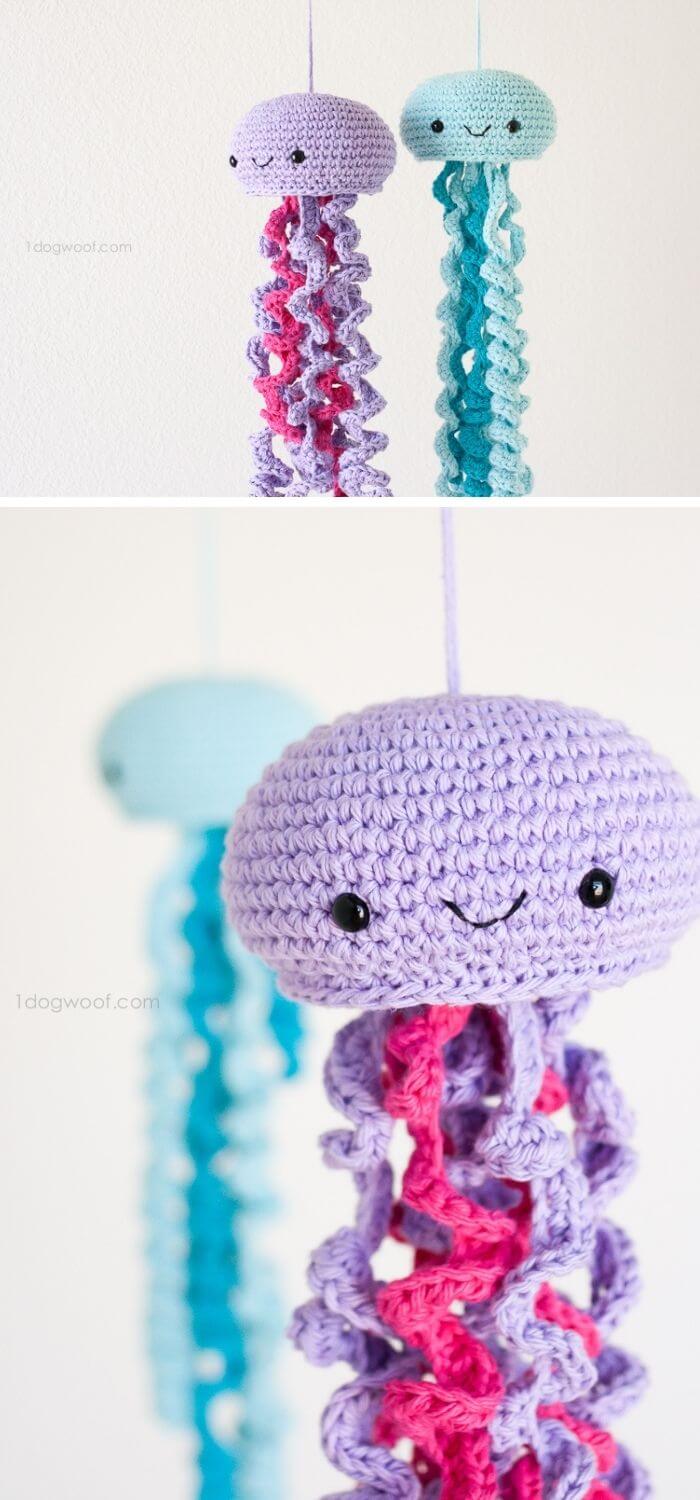 Friendly Jellyfish is cute, and it will be a milestone if you can spend a few hours trying something new. Check the source if you need the inspiration to work on a friendly jellyfish. More details are well elaborated in the source.
 Source: https://www.1dogwoof.com/crochet-jellyfish/
9. Scrap yarn jellyfish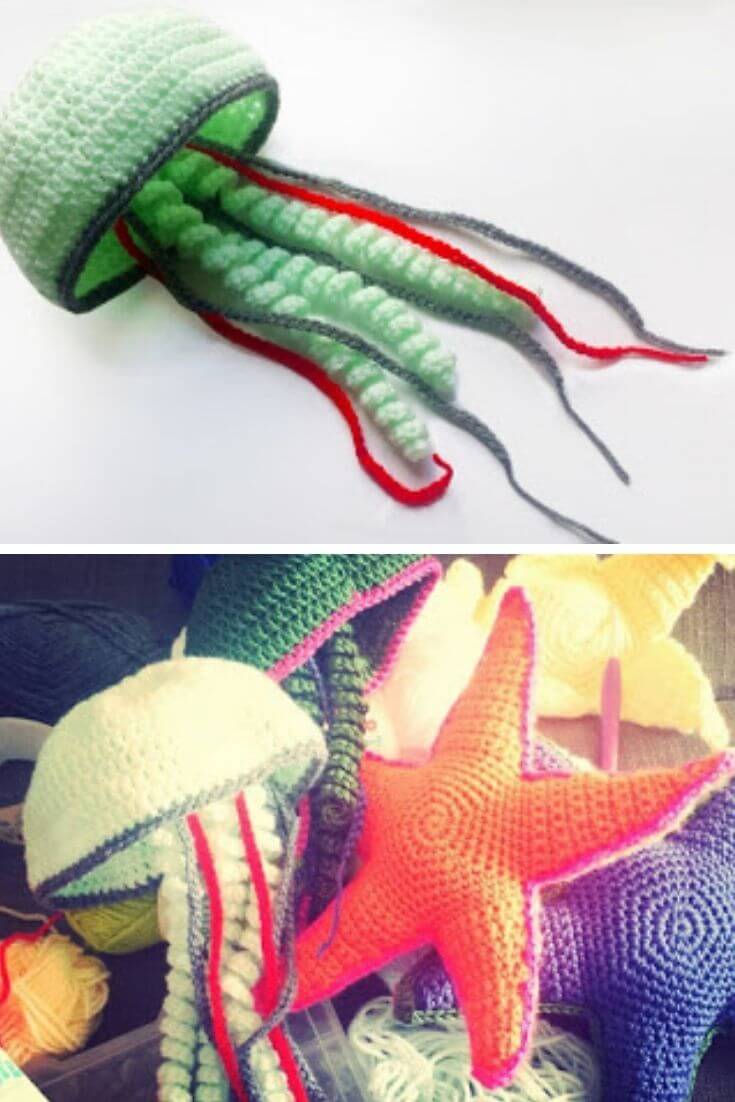 The scrap yarn jellyfish is beautiful, and you may not want to use it as a scrap yarn. If your thoughts are like my thoughts, then well, let's place it at some point in our room as décor. Many people will admire this.
Source: http://byrobin.blogspot.co.uk/2016/01/crochet-jellyfish-free-pattern.html
10. Happy Jellyfish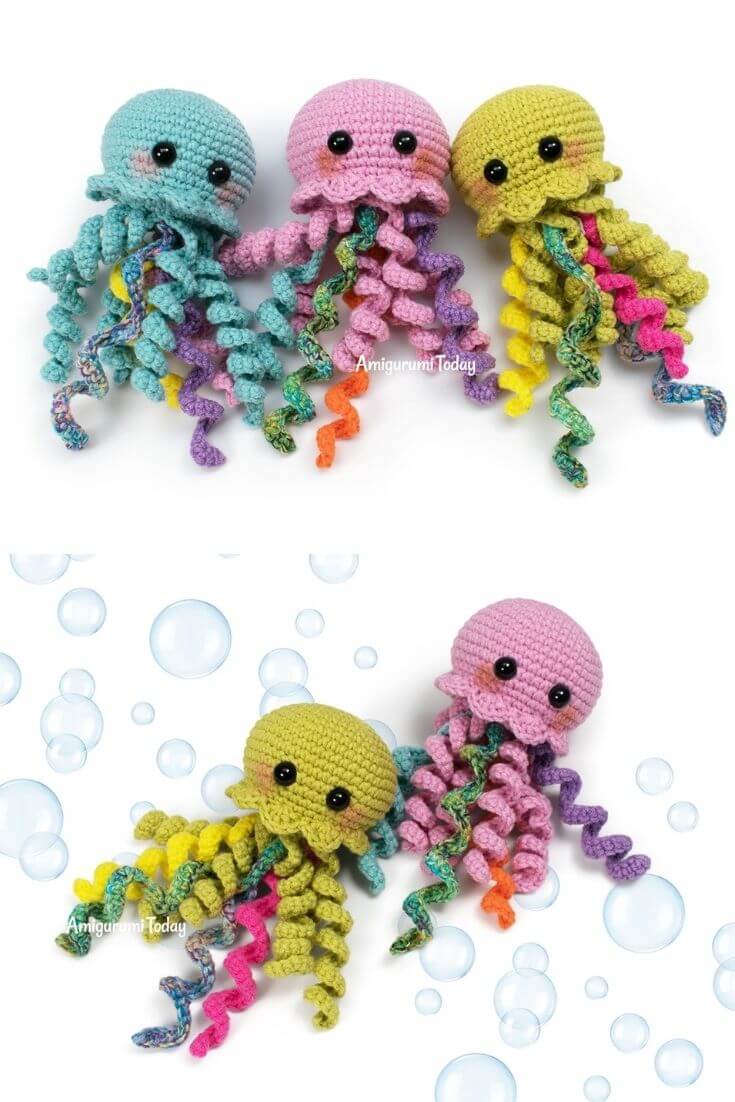 Let show our love for happiness by crocheting as many happy Jellyfish as we can. The crochet ideas will be impressive during the festive seasons like Christmas, Easter, and even the Valentine. Check the source for inspiration about it.
 Source: https://amigurumi.today/happy-jellyfish-amigurumi-crochet-pattern/
11. Jolly Jellyfish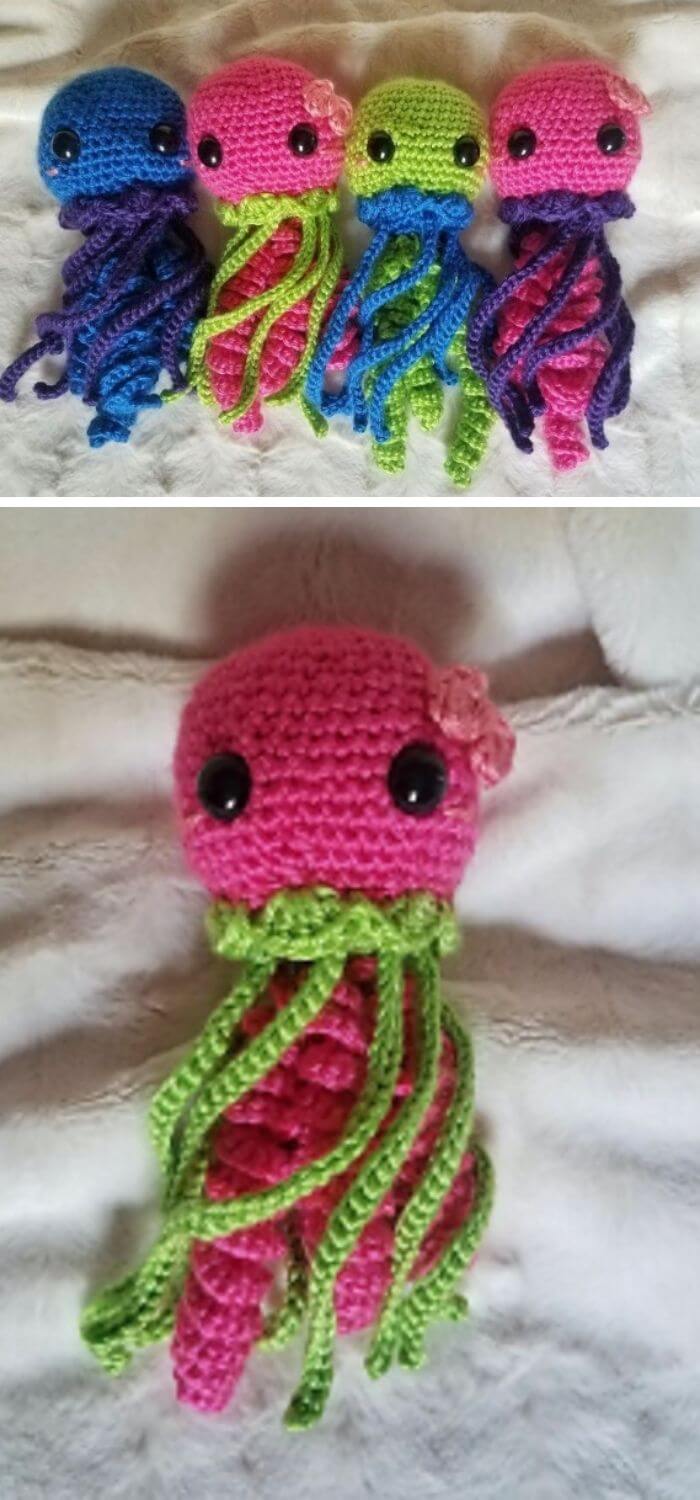 Jolly Jellyfish is easy to crochet and will be a nice challenge for beginners in crocheting. Check out the source and see if you can spare some time for doing crochet work. We love the creator of the pattern because the language there is easy to understand.
 Source: https://www.ravelry.com/patterns/library/jolly-jellyfish-amigurumi
12. Baby Jellyfish
The baby Jellyfish is another idea that you should get started with if you want something. It is among the best patterns with simple knit types. You can get themes from the crafty store.
 Source: https://www.sweetsofties.com/2020/01/juniper-jellyfish.html
13. Jellyfish Amigurumi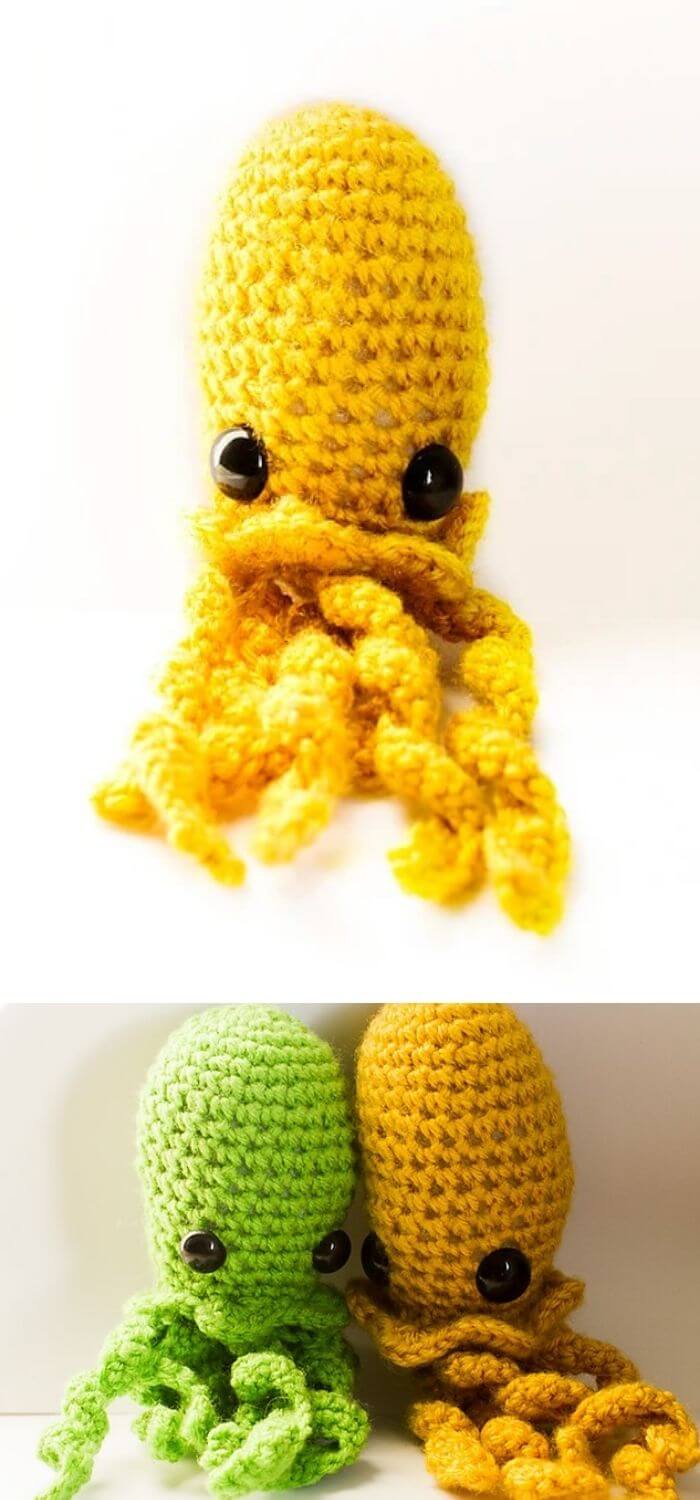 The jellyfish Amigurumi is among the best crochet toy ideas that you can try in your leisure hours. Every detail about the crochet Amigurumi is doable, and it won't demand a lot from you.
 Source: http://www.tinymoon.org/2013/10/jellyfish-amigurumi-pattern.html
14. Fancy Jellyfish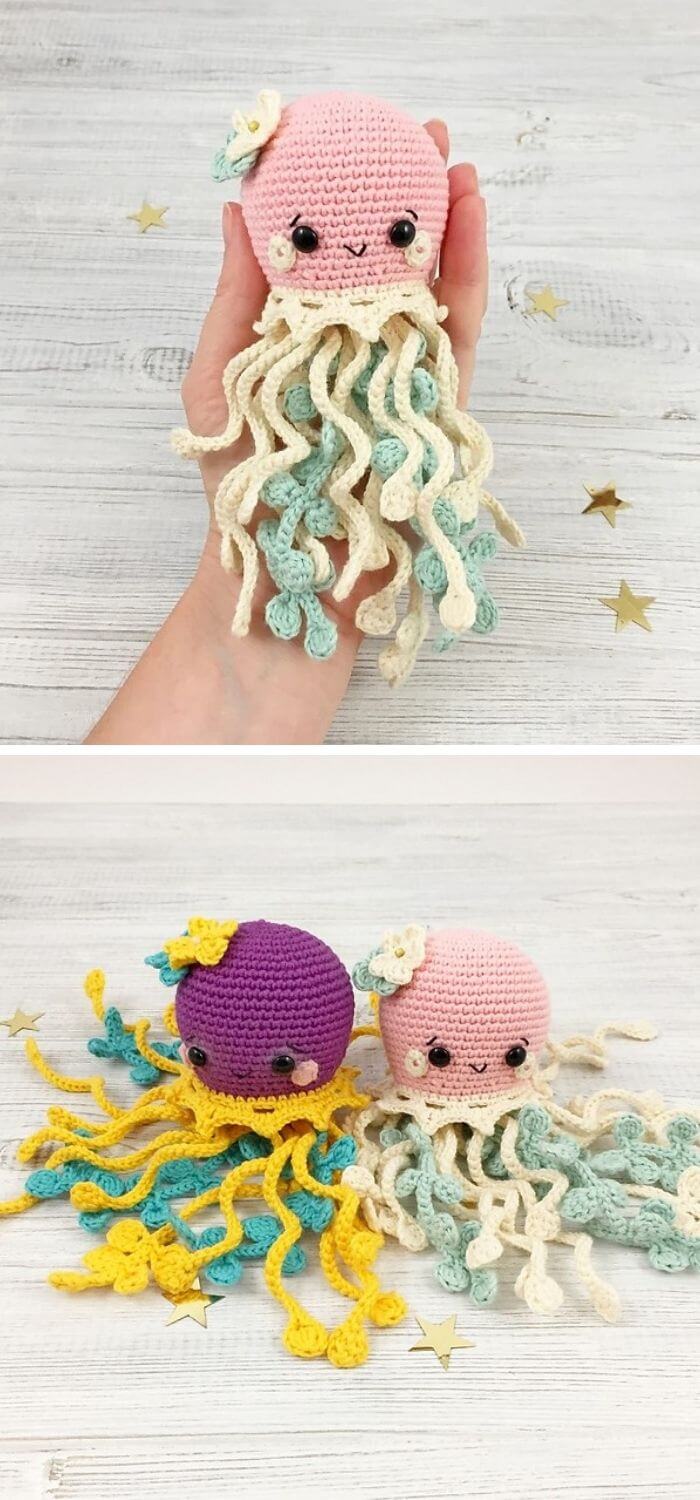 If your kid has a Name by Fancy, it will be nice crocheting a jellyfish called fancy so that you can have twins. Fancy Jellyfish is a fantastic project for crochet lovers who like new adventures with crochet patterns.
Source: https://www.ravelry.com/patterns/library/aya-the-fancy-jellyfish
15. Milly, the jellyfish
Here is a crochet toy pattern for aspiring beginners who will like to get started with Jellyfish crochet ideas. Everything about the idea is cute, and you can easily follow the instructions from the source.
 Source: https://www.ravelry.com/patterns/library/milly-the-jellyfish