Crochet unicorn toy softies are among the beautiful ideas that you can make in your own free time.
The article gives you a collection of 15 smart Amigurumi crochet unicorn toy softies to ensure that you have a better set to choose from. They are perfect gift ideas that can serve for decoration.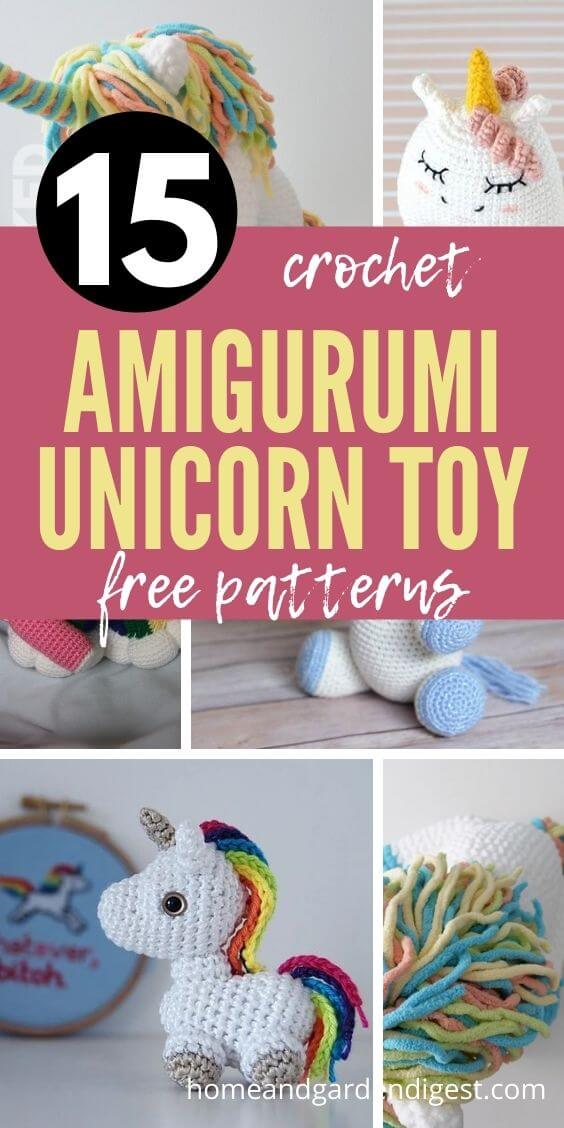 1. Lil' fluffy unicorn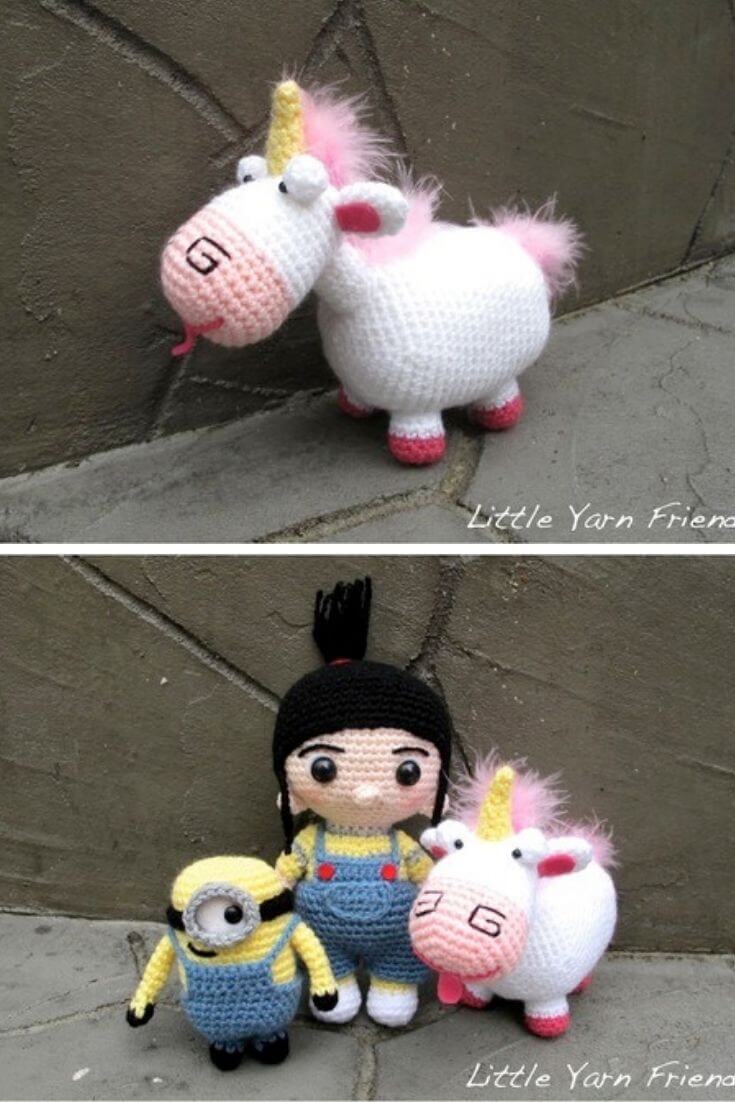 Lil' fluffy unicorn is a perfect kids companion. You want here to be calm and happy all the time. That is why it won't be a mistake to crochet the beautiful unicorn pattern for here. The knitting steps are easy to follow, even if you are getting started with knitting.
 Source: http://littleyarnfriends.com/post/62041278220/crochet-pattern-lil-fluffy-unicorn-despicable
2. Little pony princess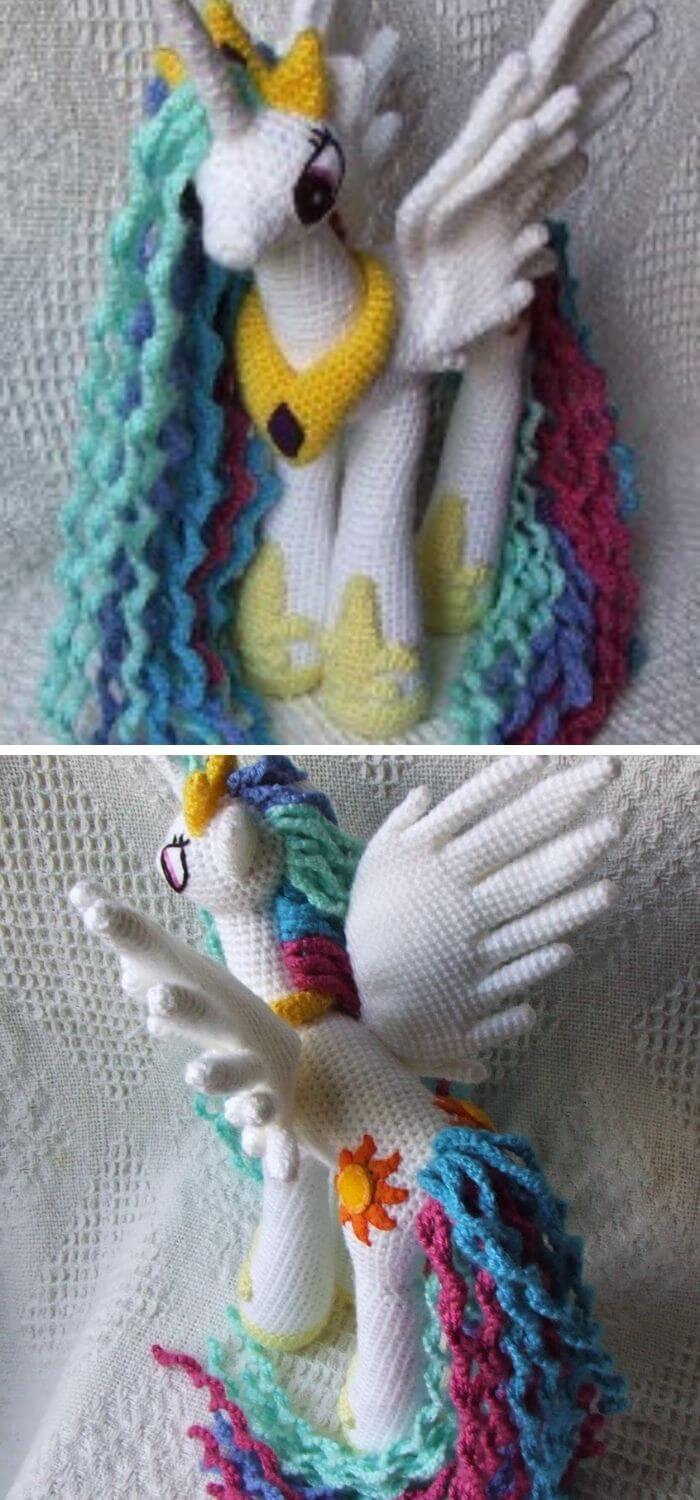 Little pony princess will impress you and your kid, considering how flowery and gorgeous it looks. It can be a lovely gift during the Christmas season. Follow the source for the inspirations on how to crochet this cute pattern.
 Source: http://knitoneawesome.blogspot.co.uk/2014/05/my-little-pony-friendship-is-magic.html
3. Yet another Unicorn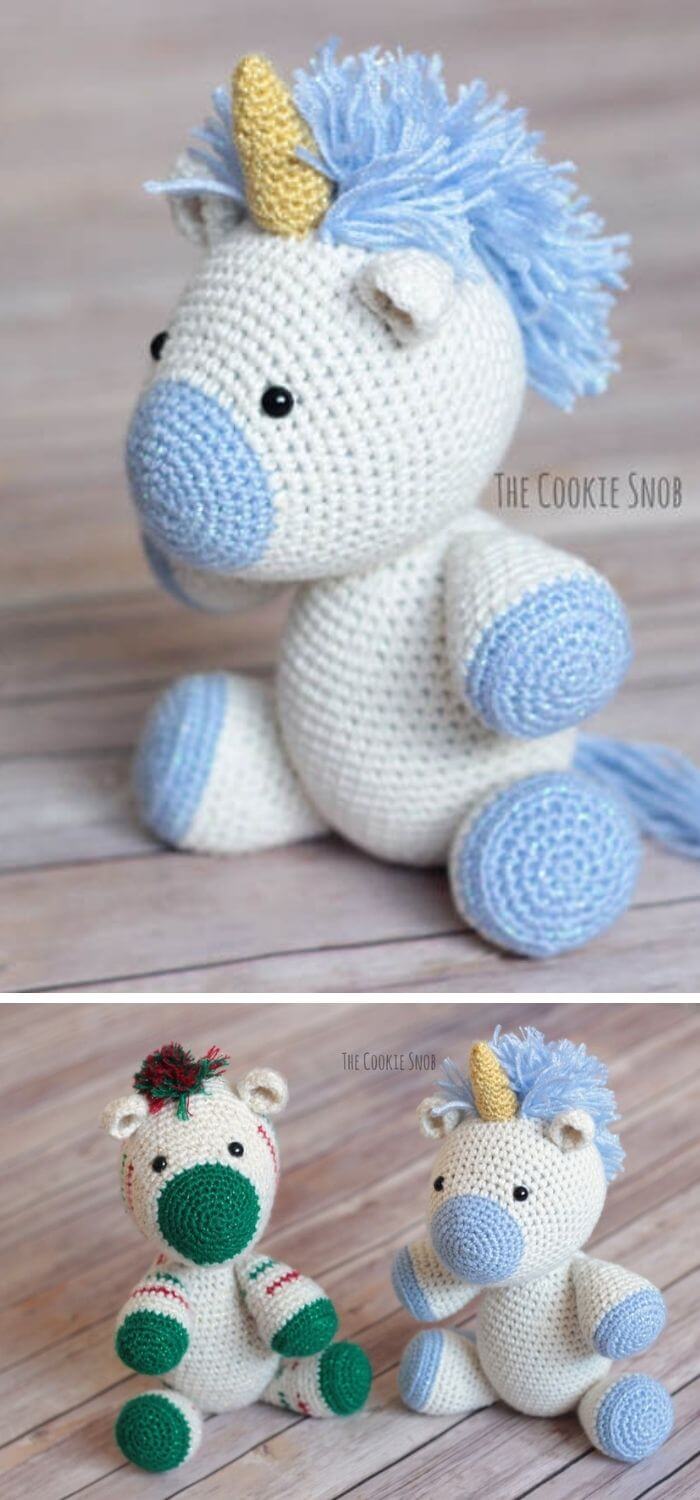 Its name may sound funny, but for sure, it is yet another beautiful unicorn that crochet lovers will love. Every detail in this unicorn pattern looks excellent, and the beginners won't stop trying even if it will prove challenging.
 Source: https://www.cookiesnobcrochet.com/home/yet-another-unicorn
4. Sweet unicorn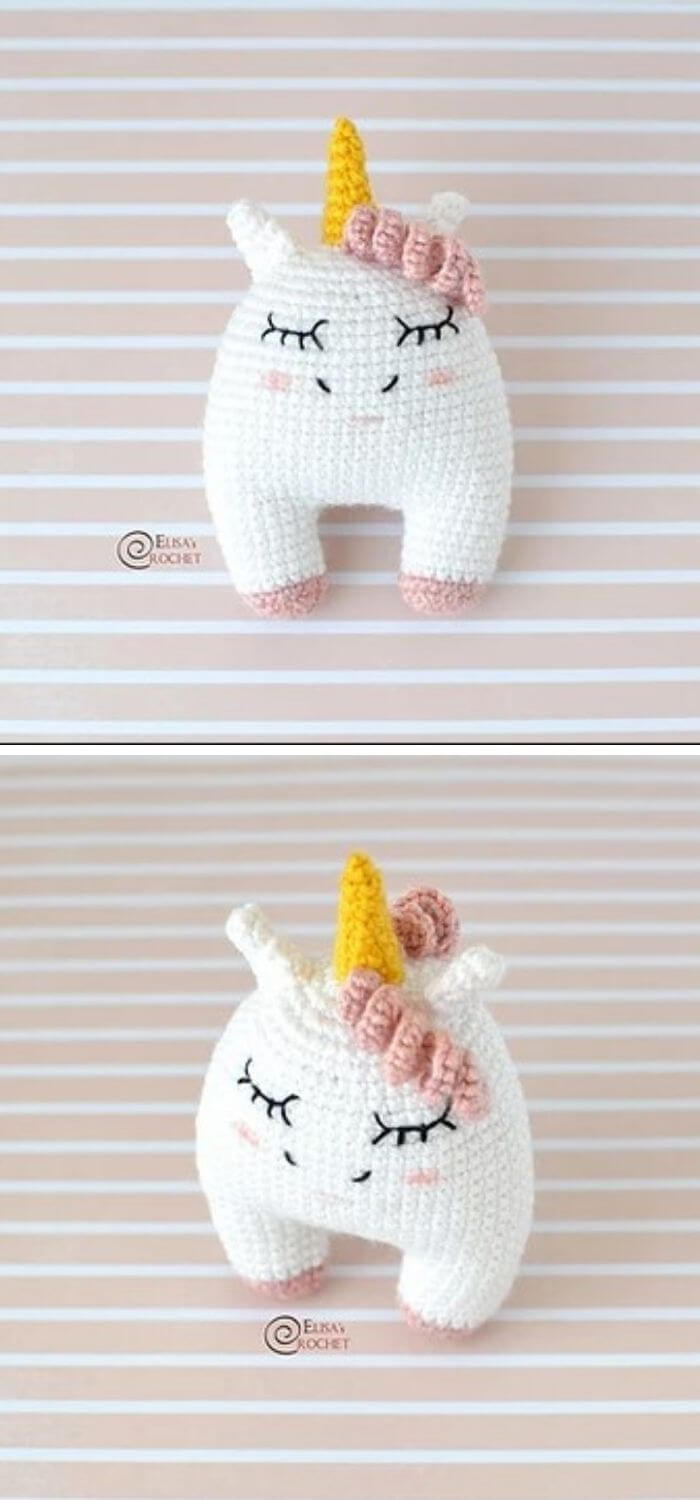 Crocheting a sweet crochet unicorn won't stress you. All the knits and stitches are easy to follow, and you will be lucky because you have instructions from the source that will guide you as you work on the crochet. 
Source: https://www.elisascrochet.com/post/sweet-unicorn-free-crochet-pattern
5. Unicorn plush
If you want something that will add a little magic to your life, it will be worth trying the unicorn plush. We love the idea because it expresses a unique theme and its knits are perfect for crochet lovers.
 Source: http://auburnelephant.com/home/unicorn-plush
6. Rainbow sprinkles the unicorn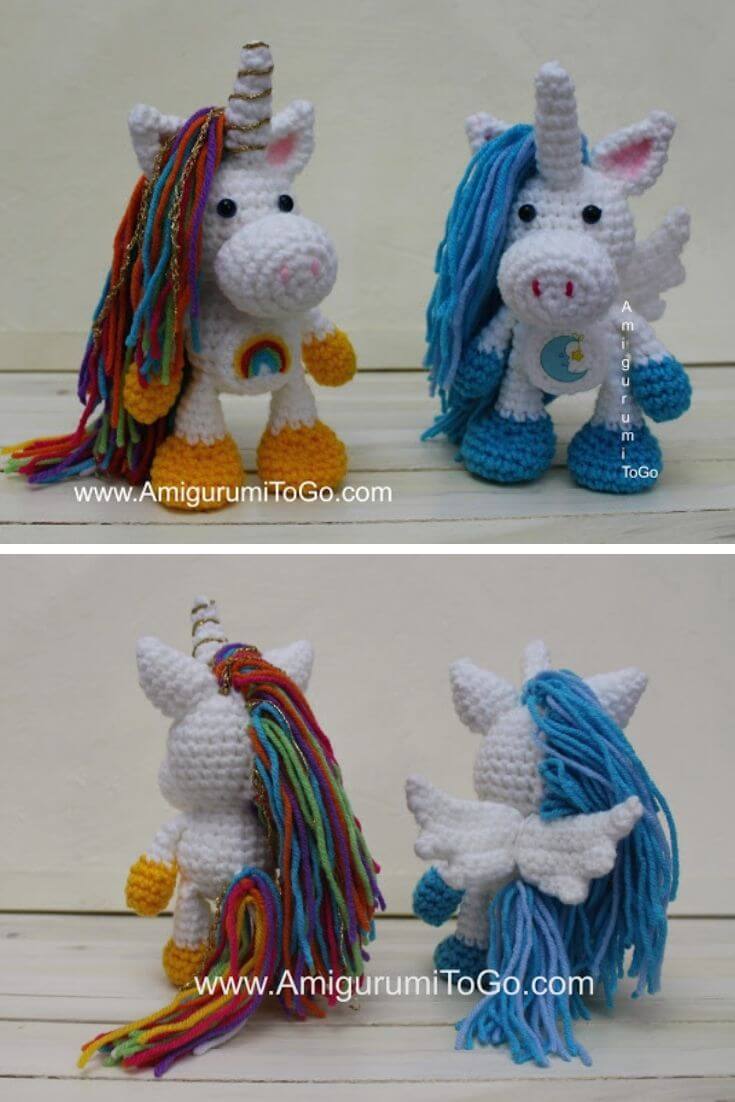 How do you like the rainbow colors? It will be even better when you have a rainbow crochet idea sprinkling your unicorn-free pattern! Check out the easy-to-follow steps from the source and get started with this beautiful crochet.
 Source: https://www.amigurumitogo.com/2017/08/crochet-unicorn-free-pattern.html
7. Annabelle the Unicorn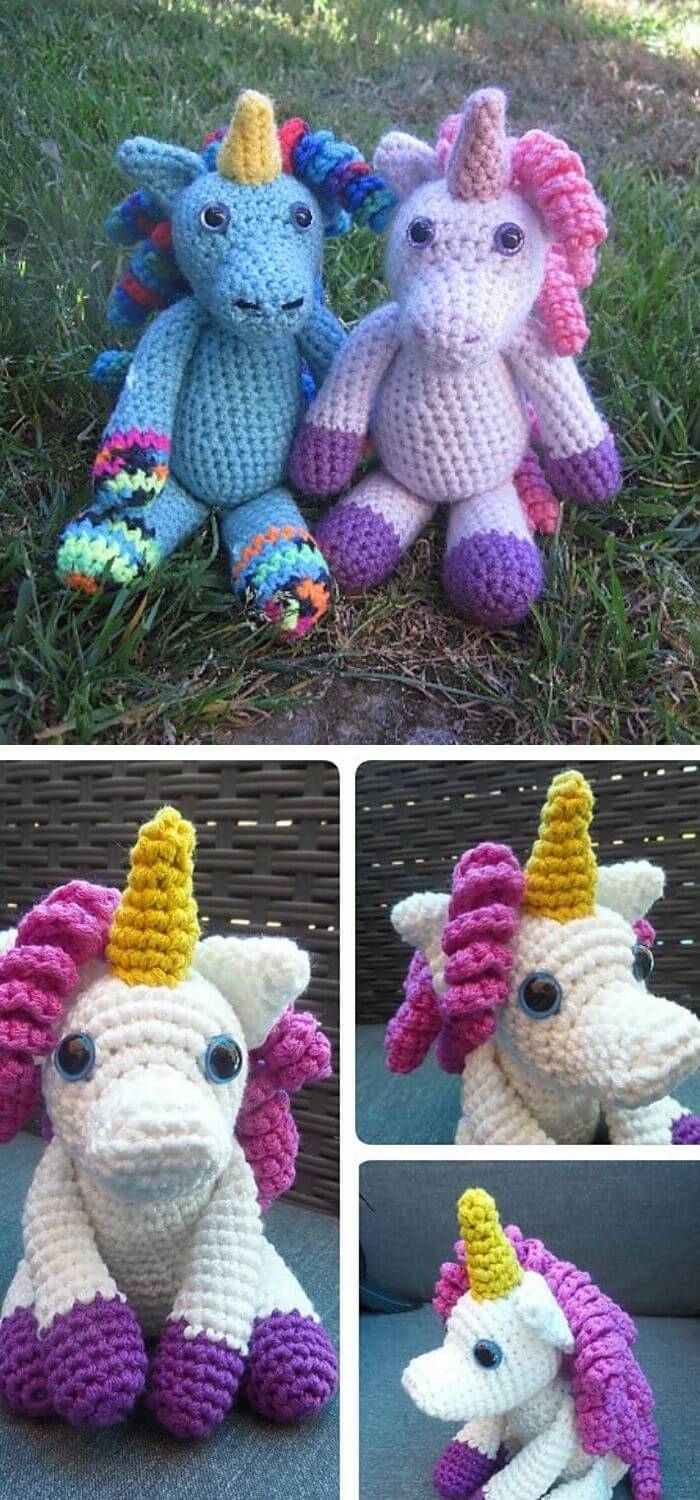 Annabelle, you are beautiful! Your creator was such a great artist, and you deserve appreciation. Check the source and give credit to the crocheters as you initiate your own Anabelle crochet.
 Source: https://www.ravelry.com/patterns/library/annabelle-the-unicorn
8. Hermione the unicorn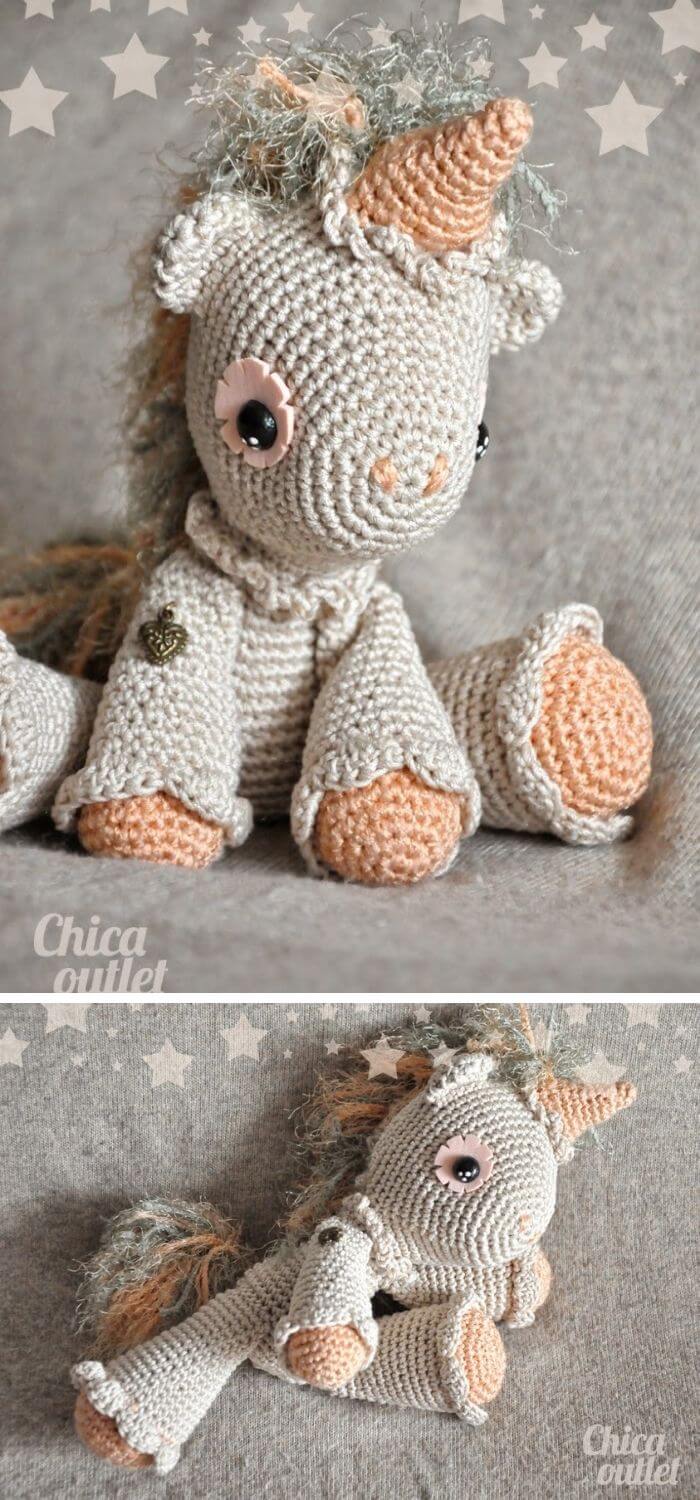 Hermione is yet among the cute unicorn crochet pattern for crochet lovers. Don't bother about what you are going to present during your kid's birthday. The Hermione unicorn will do everything correctly. Just start crocheting it.
Source: http://chicaoutlet.blogspot.com.ar/2015/02/unicornio-hermione.html
9. Toy unicorn 14"
Toy unicorn 14 from revelry ranks best Amon the unicorn free crochet patterns. You can be inspired by checking the source's knitting instructions as you get started with the project. We believe crochet is all you will admire since it is easy to crochet.
Source: https://www.ravelry.com/patterns/library/toy-unicorn-14
10. Cuddles crochet unicorn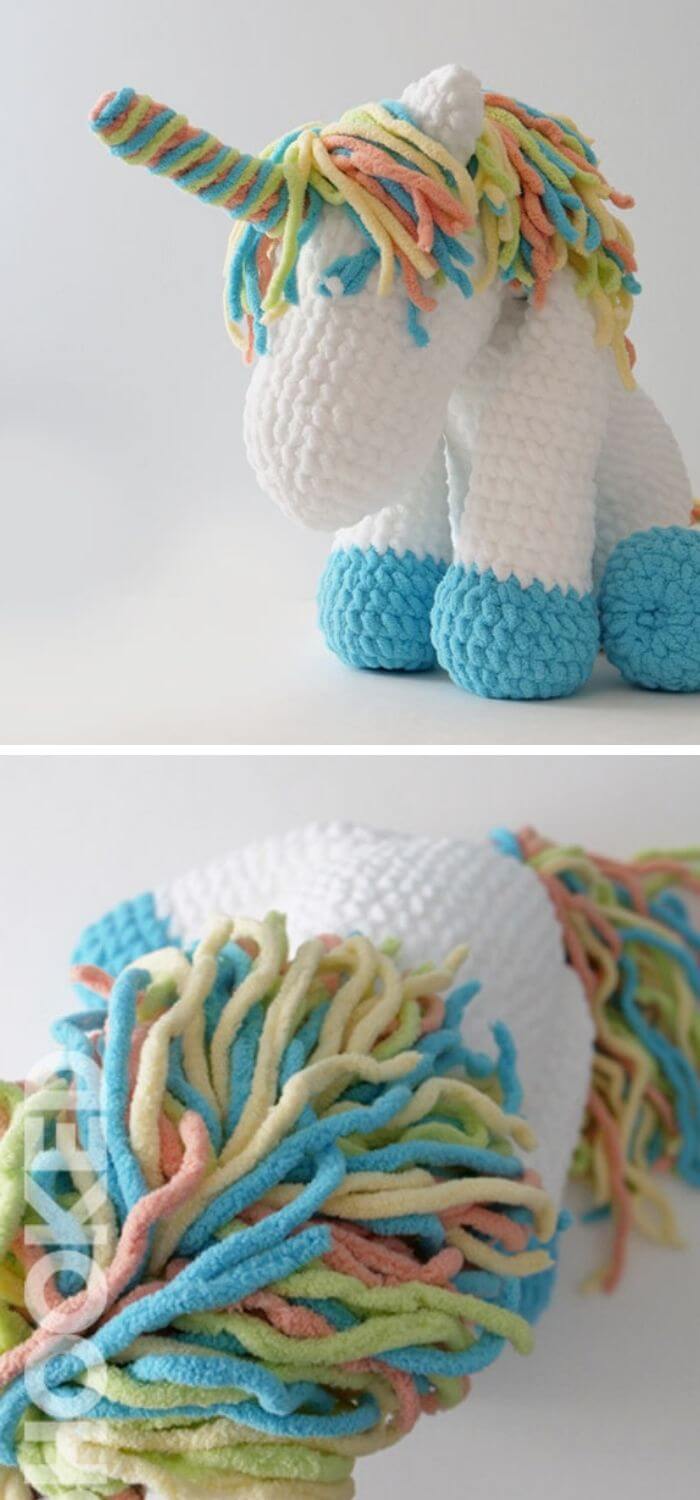 Try the crochet pattern here and see if you can have a new unicorn. All the knits appear to be doable, and you can always refer from the source if your knitting skills are not up to date. Check the source for inspiration.
 Source: http://www.bhookedcrochet.com/2018/03/25/cuddles-crochet-unicorn-with-bernat-baby-blanket/#Ravelry
11. Unicorn Kawaii cuddler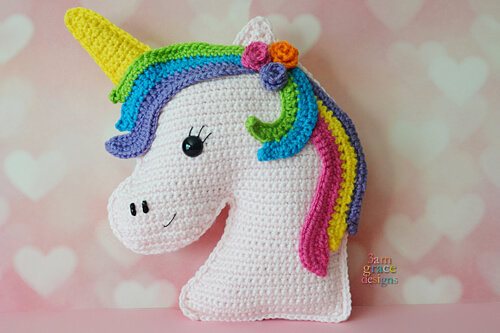 The Kawai unicorn cuddler is best for eh crochet lovers who always admire the horse. The unicorn idea is fantastic, and it will be an excellent project for everyone who knows how to hold a hook and yarn. 
Source: http://3amgracedesigns.com/unicorn-kawaii-cuddler-giveaway/
12. Reuben the Unicorn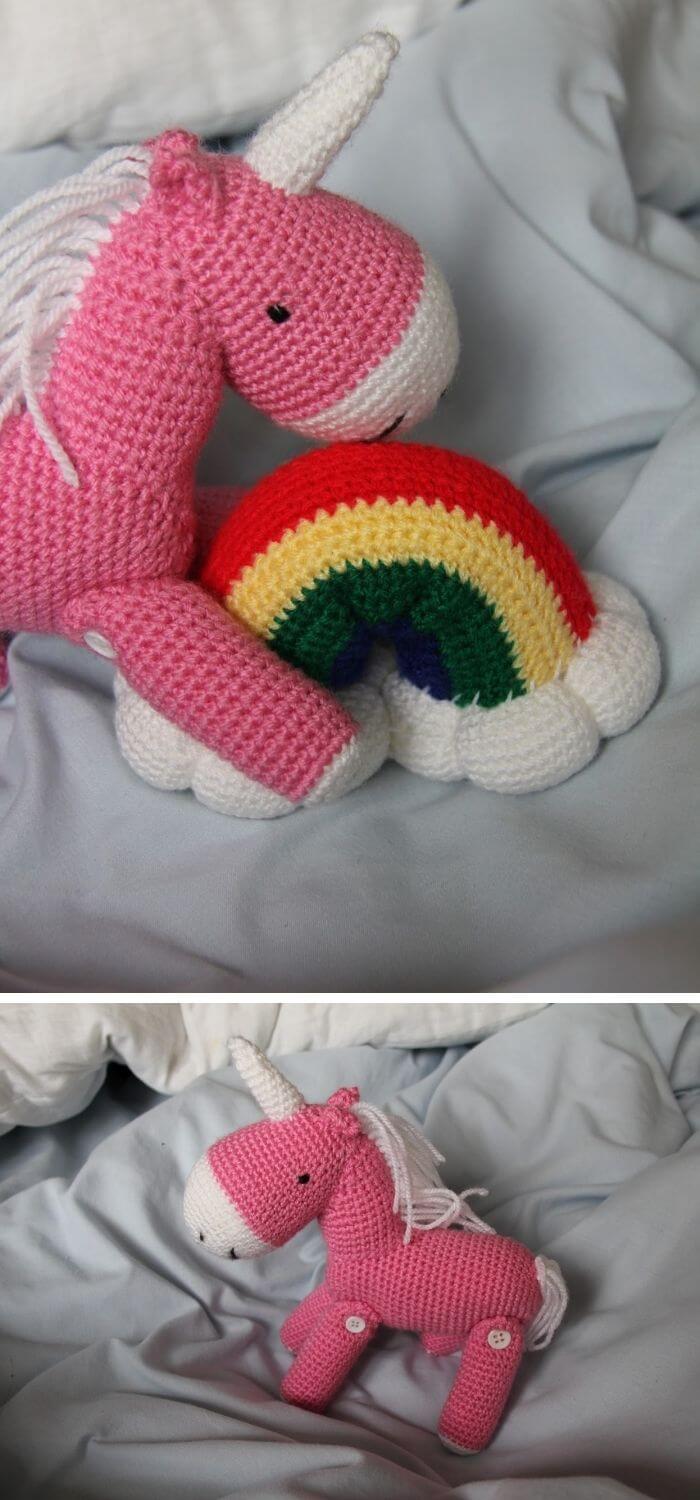 Look at Reuben? He is so cute in all areas. You will love a plain color that surrounds his body, and it is then covered with a smart button that is meant to join the legs to the body. Seemingly the knit patterns are simpler. Check the source here to help you if you will find trouble crocheting the pattern.
 Source: http://crookedneedle.blogspot.sg/2012/09/reuben-pink-fluffy-unicorn-dancing-on.html
13. Baby unicorn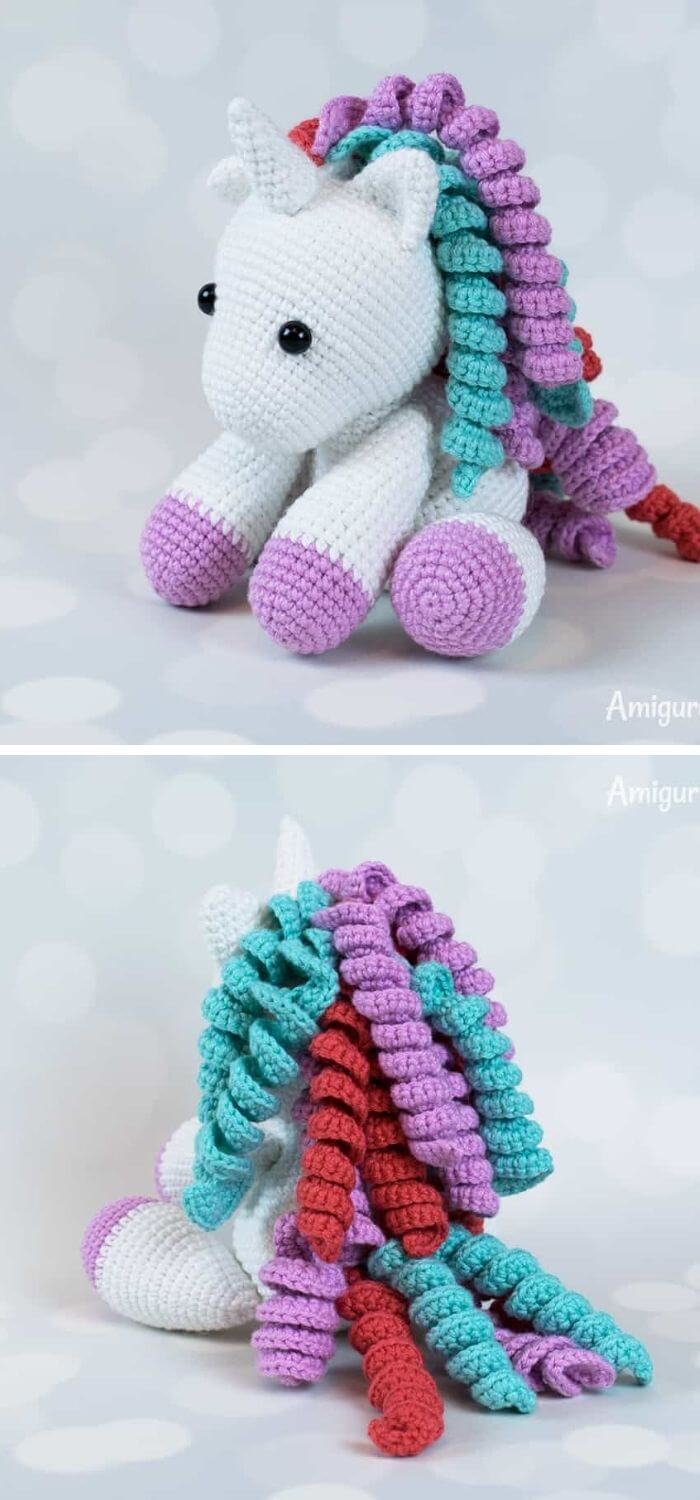 Amigurumi the unicorn is another easy crochet that will win the hearts of crochet lovers. All the stitching instructions of this Amigurumi won't demand a lot. Check out the things you need to know when getting started with the crochet unicorn Amigurumi.
Source: https://amigurumi.today/crochet-baby-unicorn-amigurumi-pattern/
14. Einkorn-unicorn
Facebook is familiar to everyone, but this time, we have the Facebook einkorn idea that will impress you as a crochet lover. Take a look at the stitching instructions from the source e to help you get started with this cute project.
 Source: https://www.ravelry.com/patterns/library/freebook-einhorn—unicorn
15. Tiny unicorn Amigurumi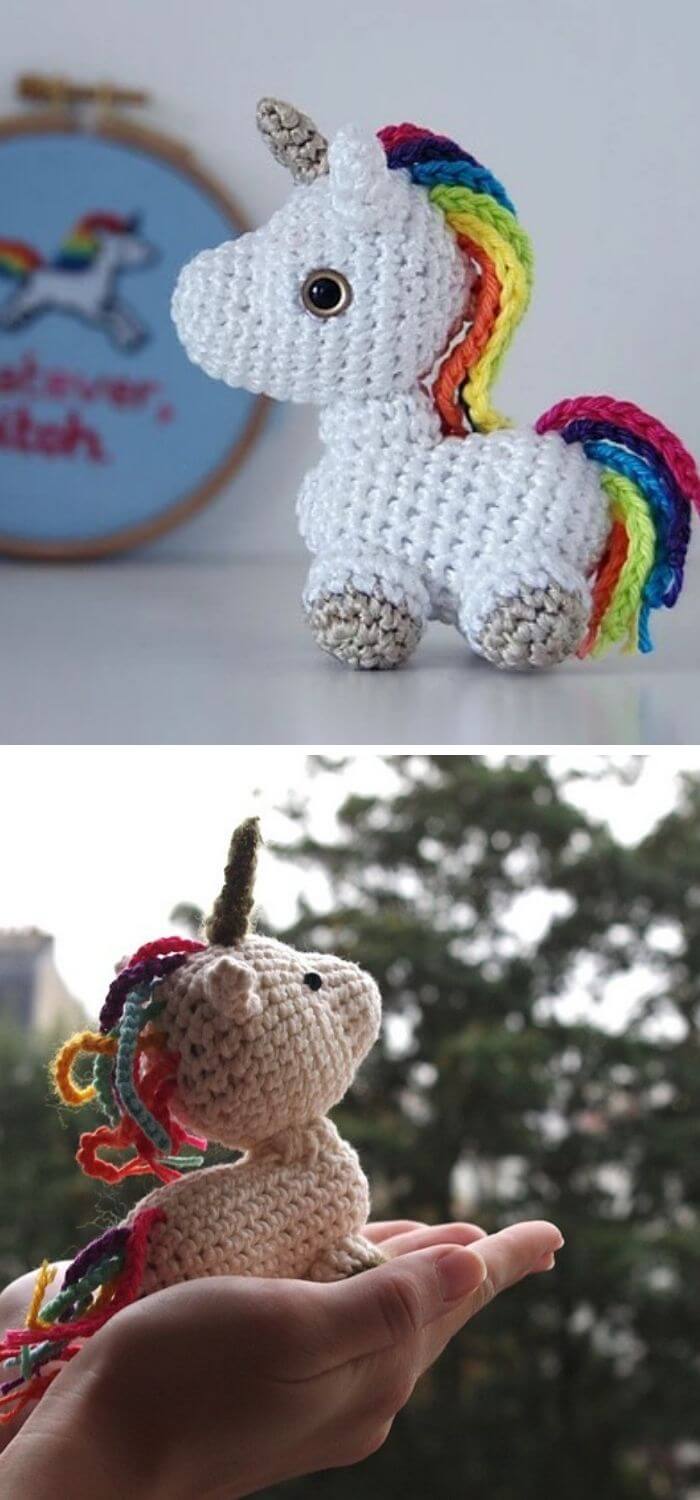 The tiny unicorn Amigurumi is the best idea for everyone that will wish to try something new with crochets. The idea is easy to make, and you will be happy with an instruction manual that will take you through every knit. Check out everything you need to know about crochet to help you start it. It's the best gift that you can give to your little kid.
Source: https://www.ravelry.com/patterns/library/tiny-unicorn-amigurumi