Many toy softies are available for crochet lovers to try. Mouse toy softies will impress the mouse pet lovers and the kids. Here are 15 Amigurumi crochet mouse patterns that you crochet during your leisure hours.
It is an easy project that you can do with a hook and different colors of yarns. Check them here and choose what best fits your project.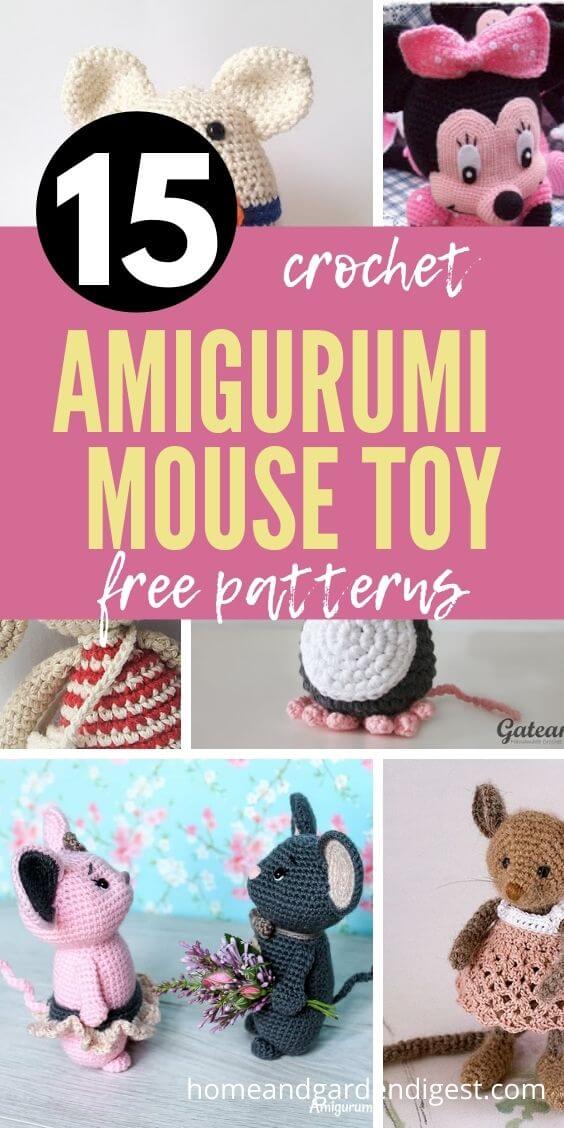 1. Trapeze trio mouse mobile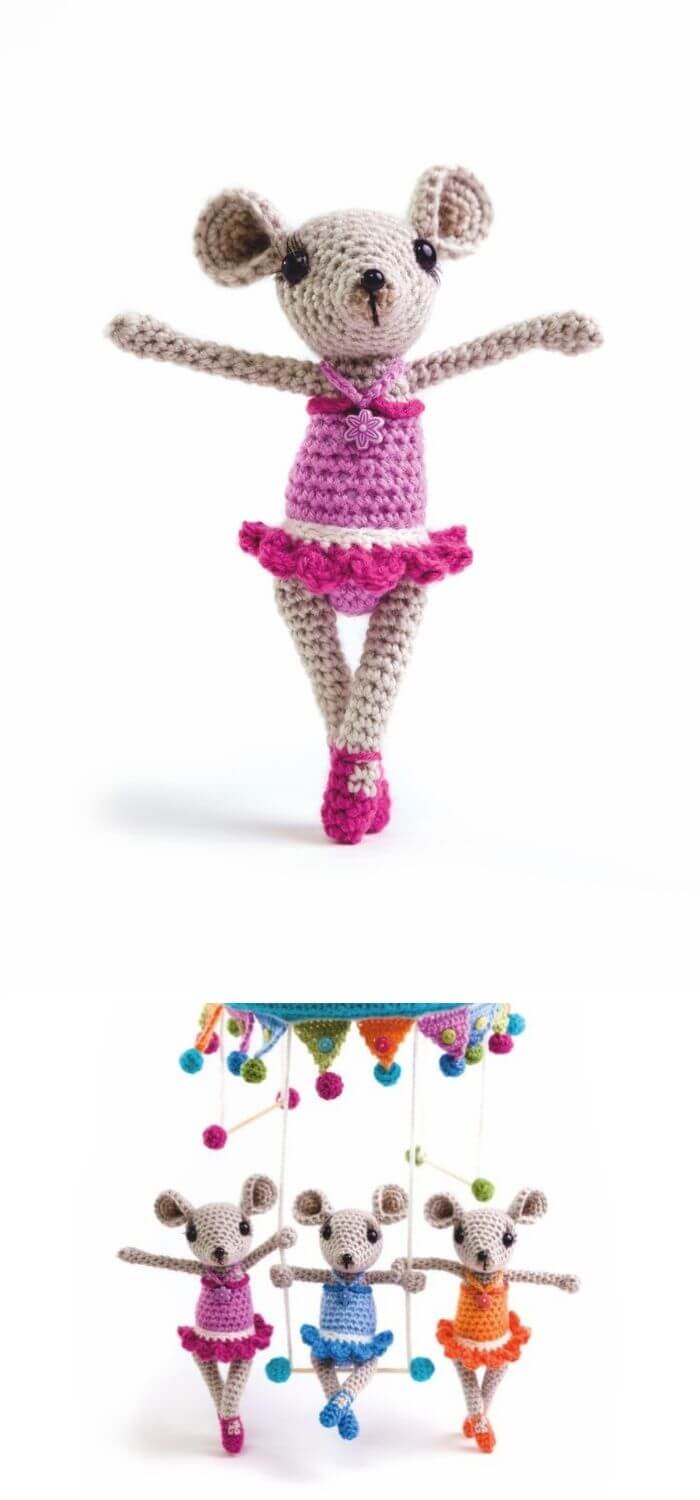 The free crochet softies idea combines several little crochet mouse to make the pattern. You can use yarns of different colors to bring them. It is a perfect design that will impress mouse lovers. The pattern elaborates on the love for the animals.
Source: http://stricken-haekeln.de/das-trapez-trio-als-kinder-mobile/
2. Loving mouse couple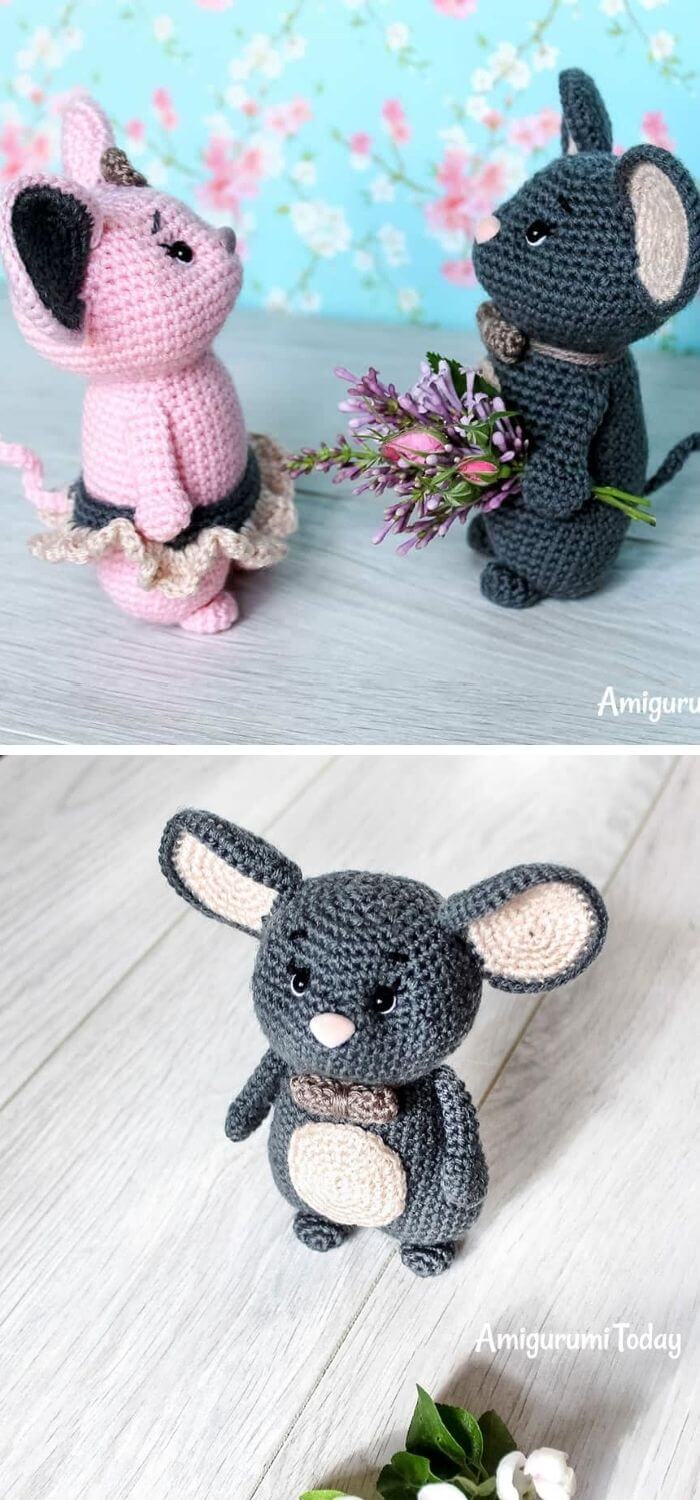 There is love in the family of these little creatures. You can express this through a crochet toy of a loving mouse family. It is even more appealing when a male mouse presents cute flowers to a happy female mouse! Check out the source for inspiration about the pattern.
Source: https://amigurumi.today/crochet-mouse-couple-pattern/
3. The vain little mouse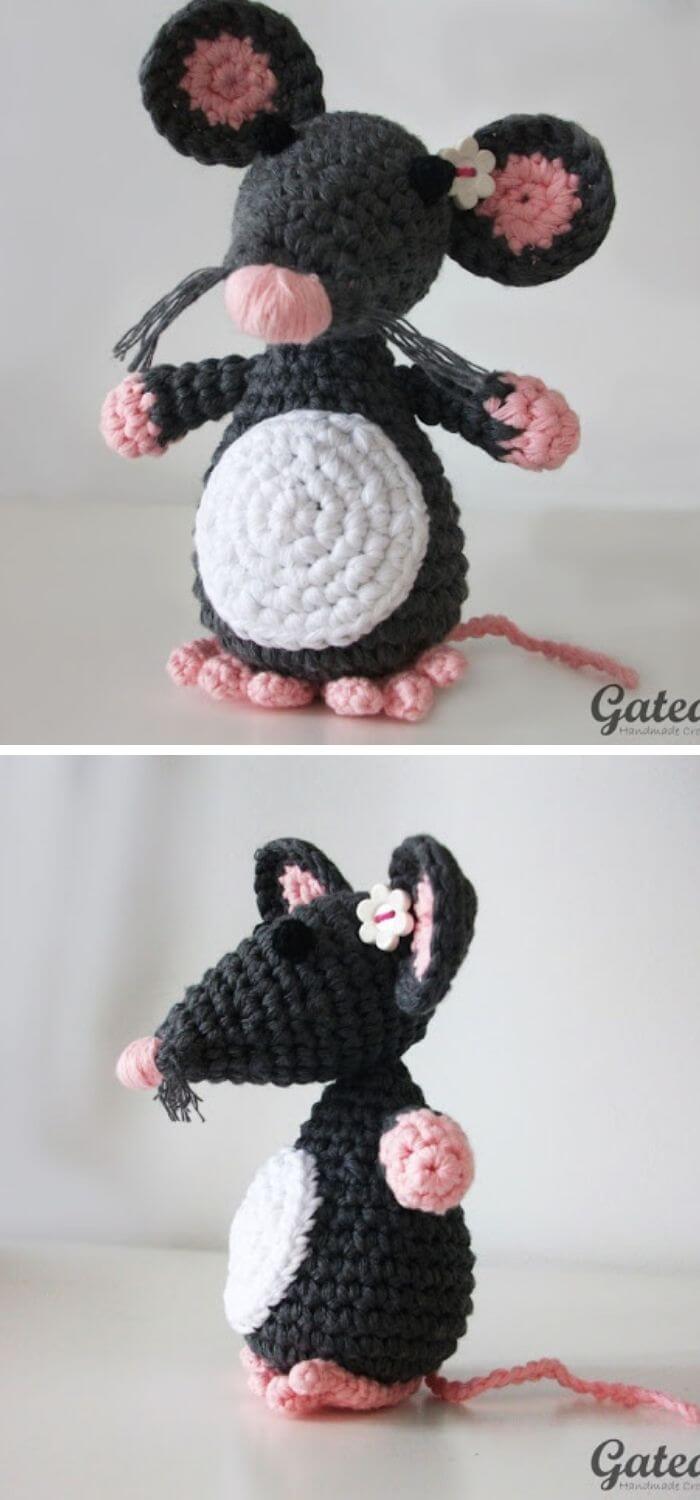 Amigurumi crochet mouse toys are overwhelming. You will have thousands of ideas to choose from. Among them is the cute vain little mouse. It is a cute mouse with somehow an elongated nose! It is what crochet can do.
Source: http://gateandocrochet.blogspot.co.uk/2015/07/la-ratita-presumida.html
4. The baby mouse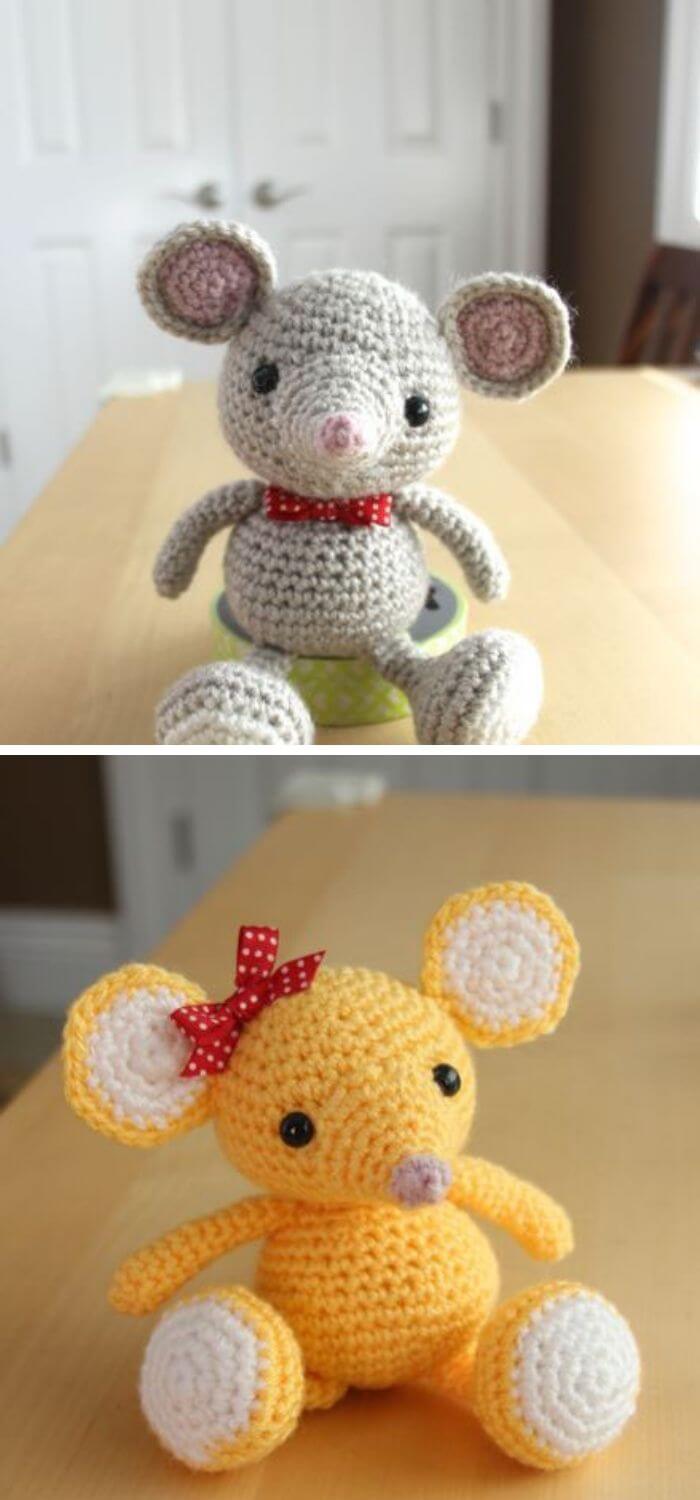 The baby mouse is perfect as a gift to your kid fond of mouse toys. The crochet toy is enticing, and your baby will spend most of her time appreciating the gift. Crocheting steps are easy to follow, and you can always refer to the source for inspirations.
Source: http://www.littlemuggles.com/free-patterns-3/free-baby-mouse-pattern/
5. Perez, the tooth mouse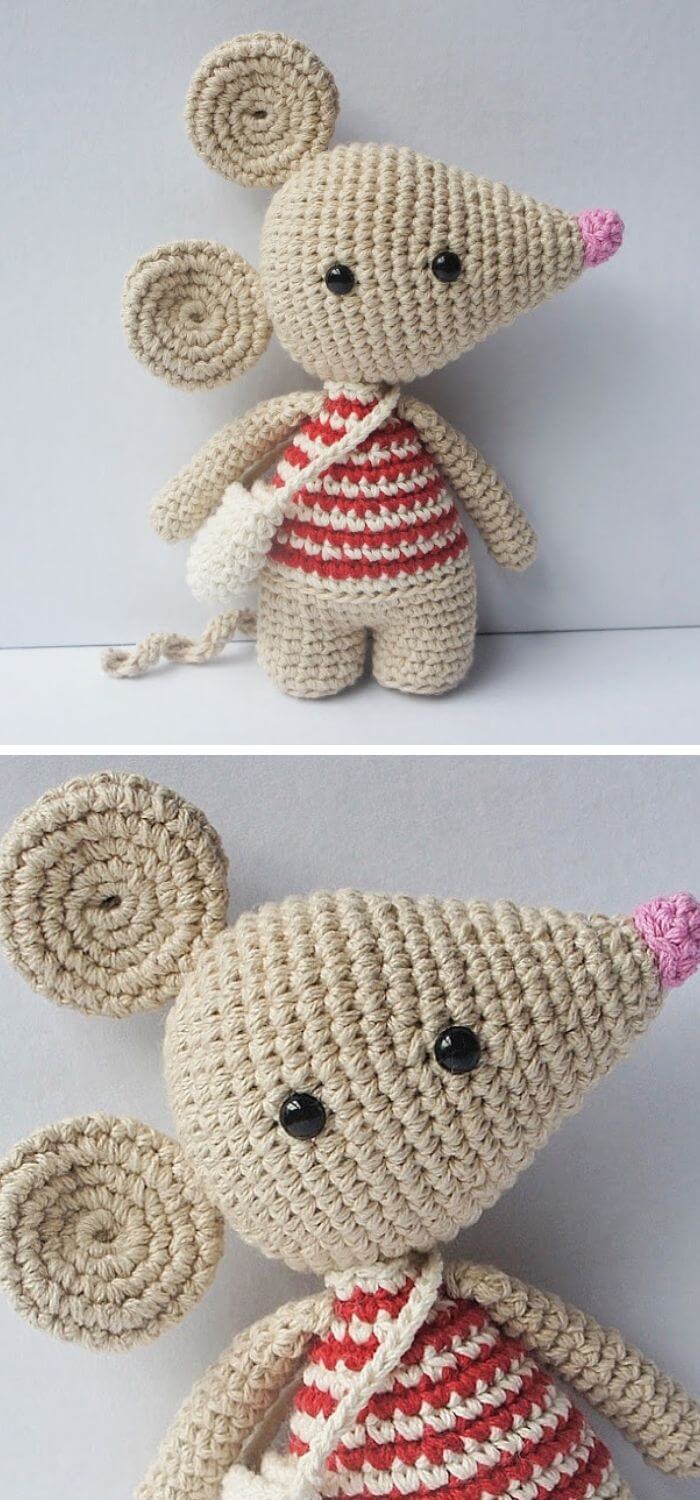 Here is another smart mouse crochet that is best for beginners. It will be a challenge, but with the instruction manual, all else will be a walkover. Don't worry about the present during the birth-day, the hook and yarn will do everything for you.
Source: http://blog-amourfou-crochetenglish.blogspot.com/search/label/P%C3%A9rez%20-%20the%20Tooth%20Mouse?m=0
6. Roger the Christmas mouse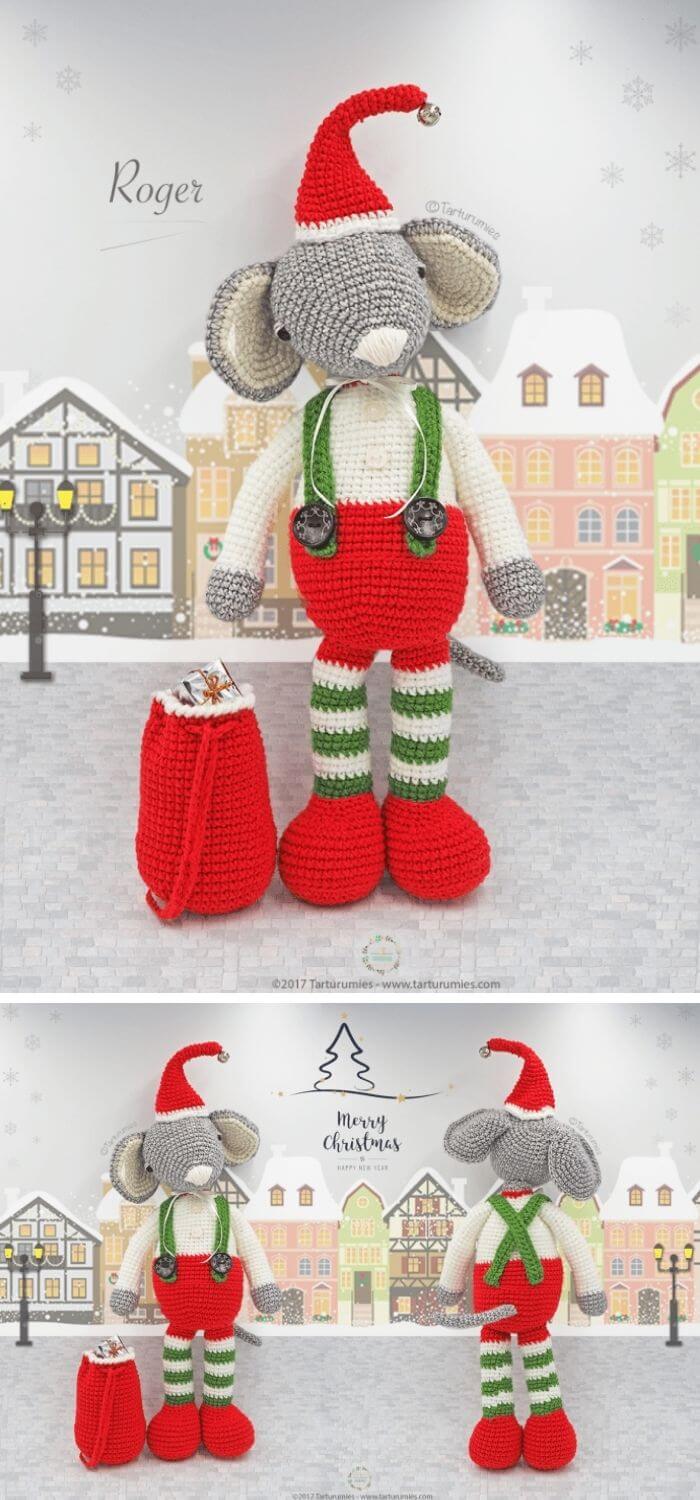 The Christmas season is full of fun and love. You will need everything for decorations, and we have the cute roger for your Christmas. It is perfect and will impress your visitors even as you celebrate the event in style.
Source: http://www.tarturumies.com/2017/12/18/amigurumi-patron-roger-el-raton-de-navidad/
7. Morris the mouse
Look at this beautiful Morris from Madison craft? Morris is calm, and he always wants to stay that way. You can confirm this from the colors and the unblinking eyes that demonstrates the character of little Morris.
Source: https://www.ravelry.com/patterns/library/morris-the-mouse
8. Tiny pink forest mouse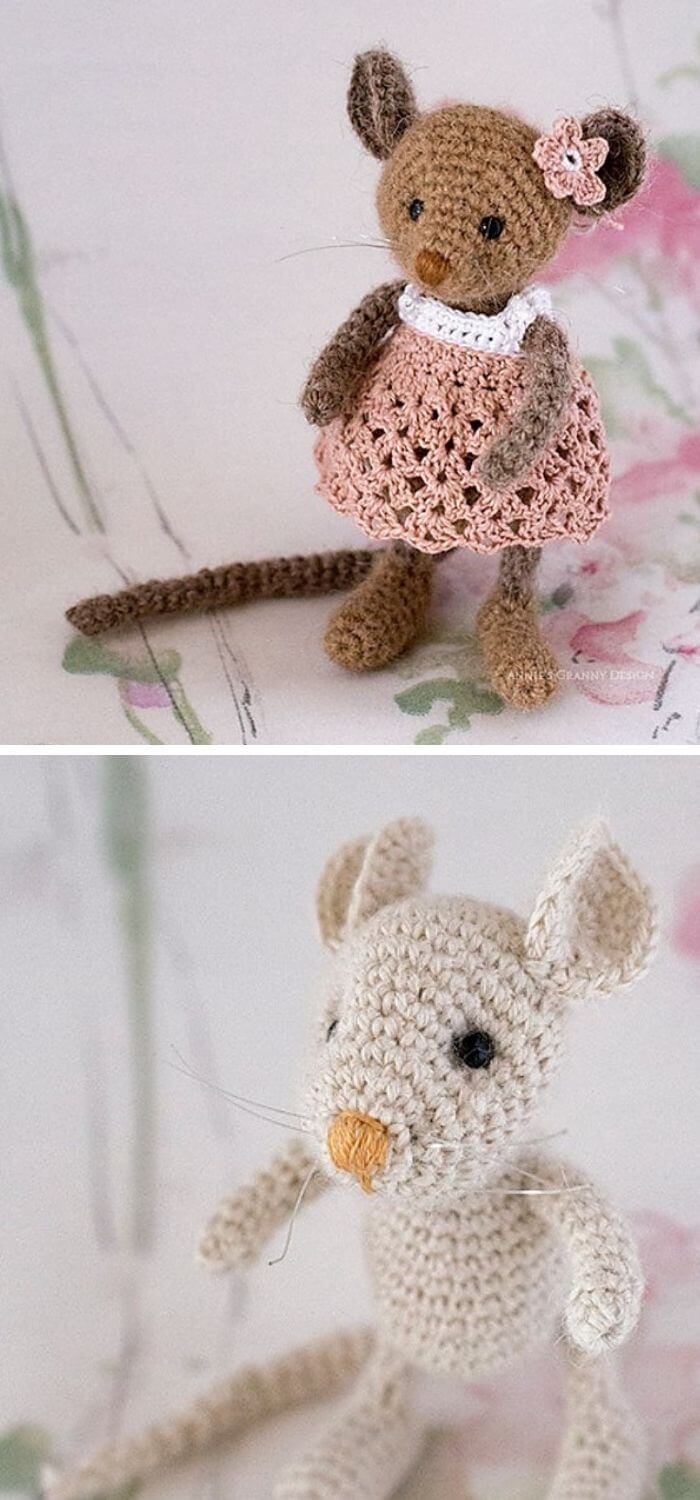 The tiny pink forest mouse is among the beautiful mouse toy crochet that you can try as a beginner. All the knitting instructions are available in the instruction manual, and there will be no need to worry when you are a beginner.
Source: https://www.ravelry.com/patterns/library/tiny-pink-forest-mouse
9. Mouse Ratona Amigurumi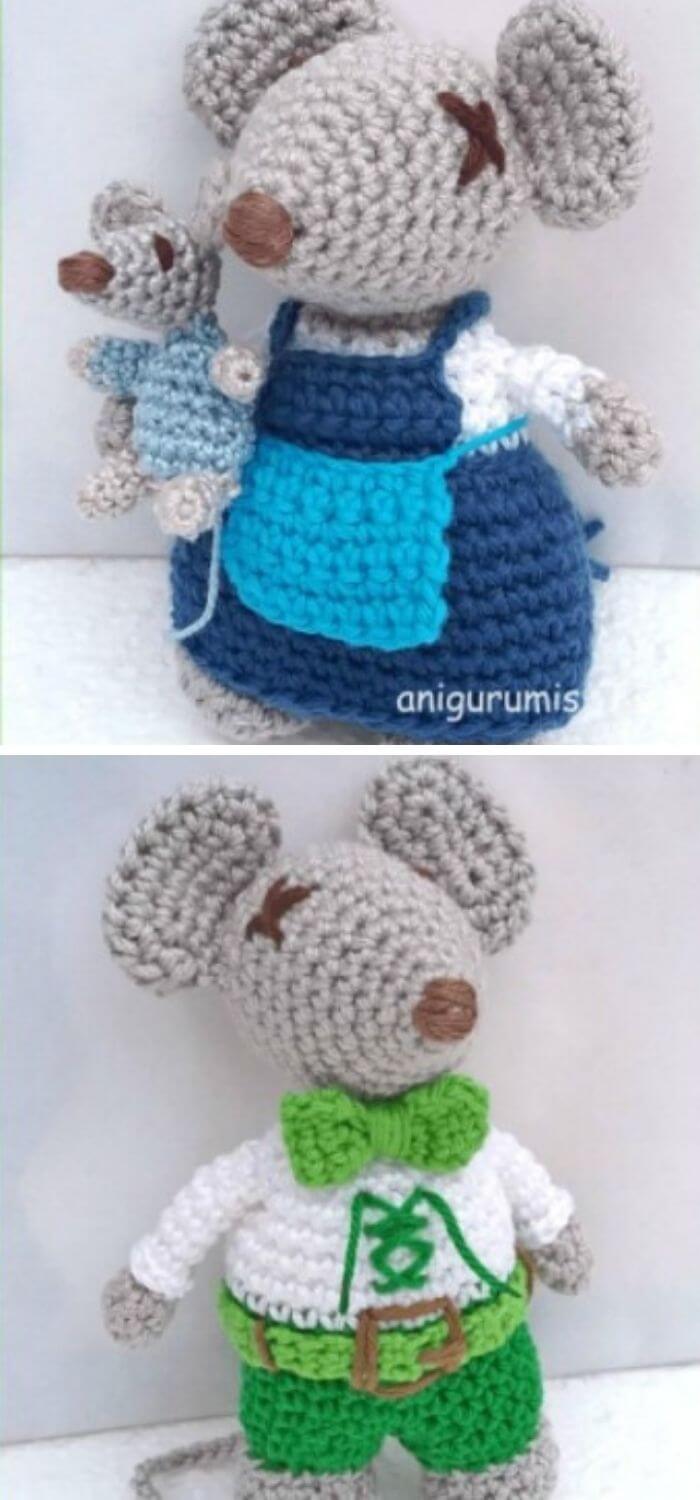 Mouse Rotana Amigurumi is the best crochet idea that will make you busy during your leisure hours. It will be a perfect gift for playful kids during the Easter holiday. Check out for instructions from the source and start of the project.
Source: https://anigurumis.blogspot.co.il/2016/09/patron-ratona-amigurumi.html?m=1#more
10. Ballerina mouse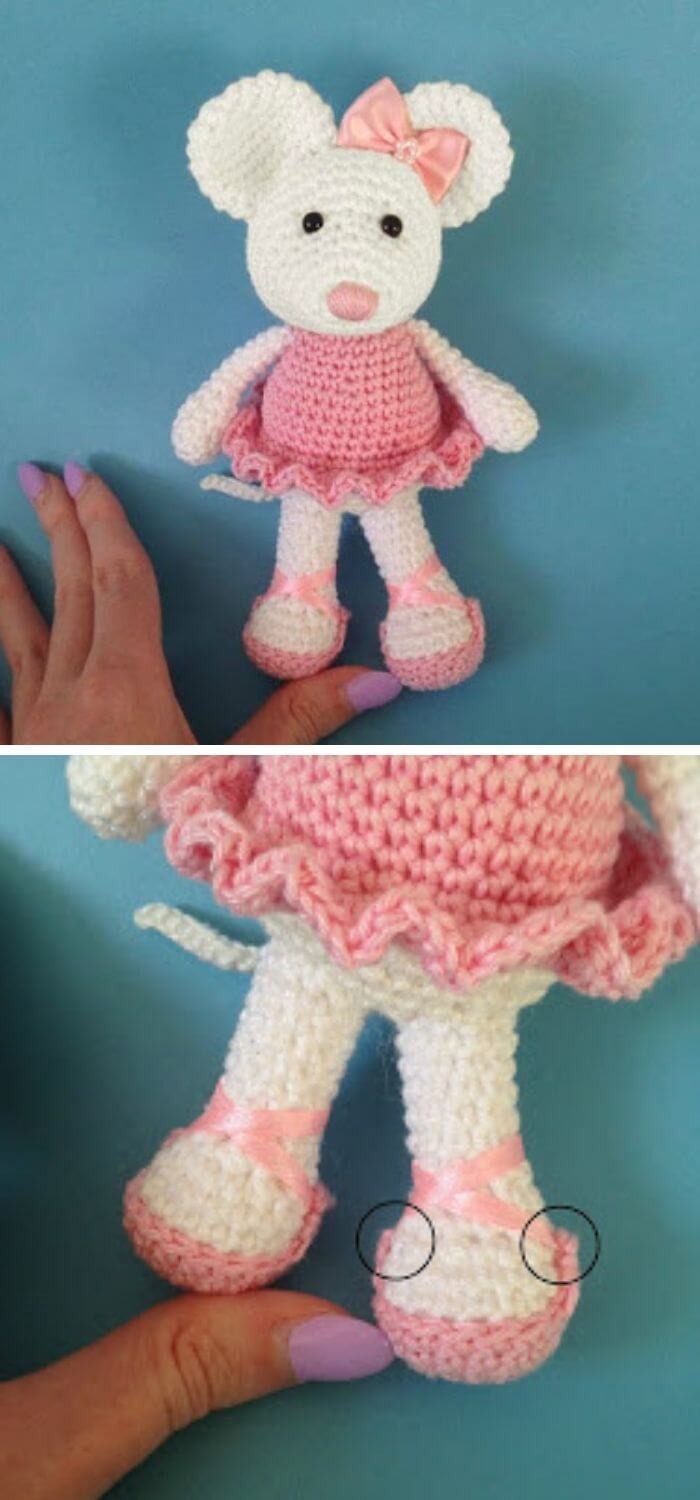 Ballerina mouse is easy to crochet. All the stitching instructions are easy to follow. The mix of colors and the feminine design makes it the perfect gift for babies. Gift your little ones with something that makes them happy.
Source: http://www.heartandsew.co.uk/2015/08/ballerina-mouse-free-crochet-amigurumi.html
11. Minnie mouse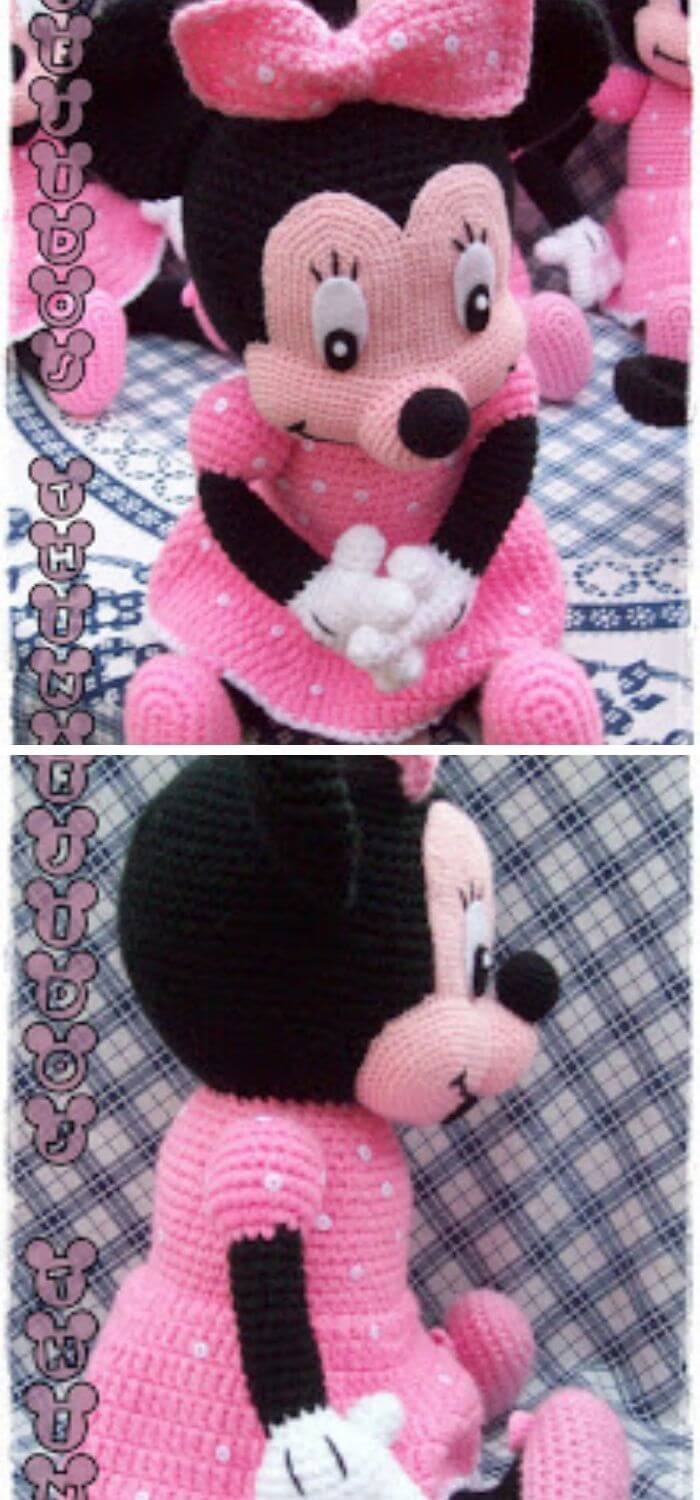 What a lovely Minnie mouse? Everything from the type of knits, design and Amigurumi look is just perfect. You can always try the steps in your own free time and even refer to the source for inspiration on how to crochet it.
Source: https://tejidosthina.blogspot.com.es/2017/11/minnie-mouse-amigurumi-patron-gratis.html?m=1
12. Remy mouse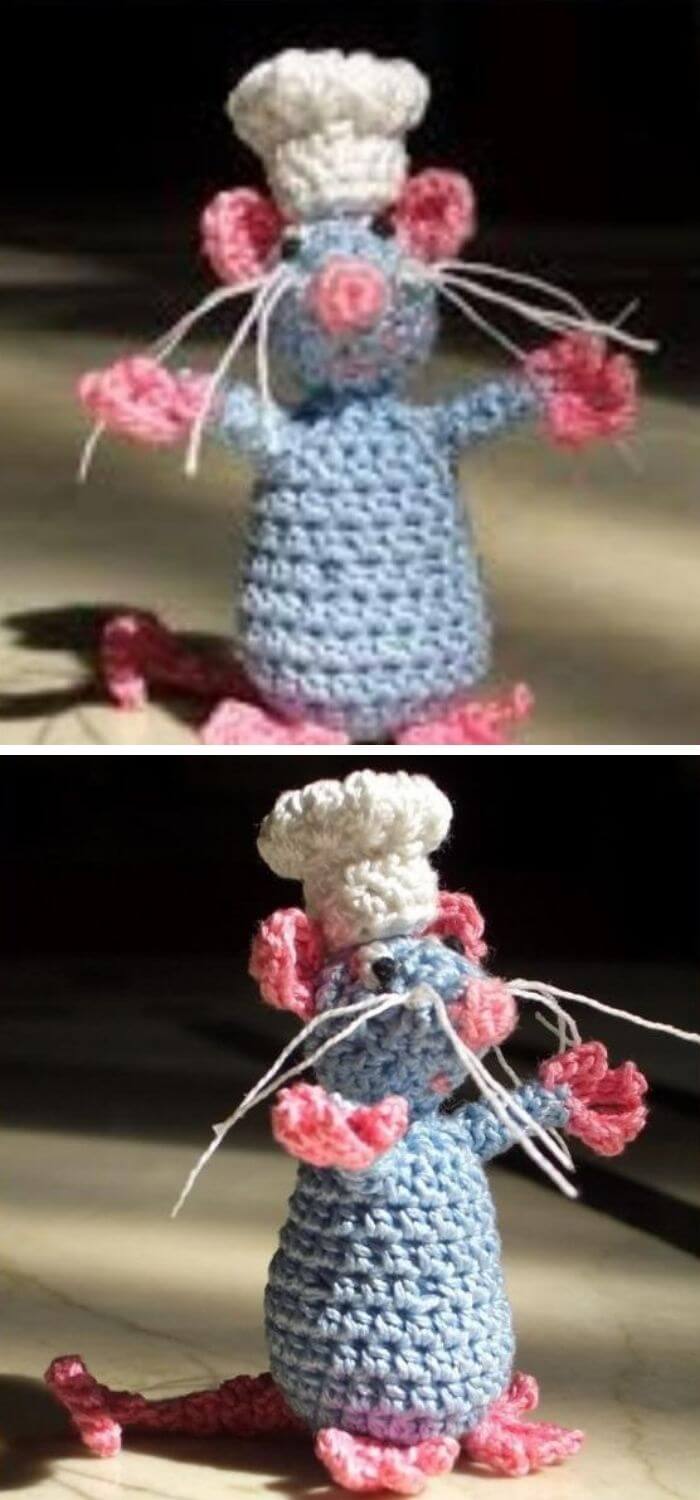 Look at the beautiful Remy mouse with every feature looking neat? It is one of the kids' toys that will keep them busy even as you discharge your daily routines. The Remy mouse is easy to crochet for beginners.
Source: https://www.craftster.org/forum/index.php?topic=214214.msg2303258#msg2303258
13. The little marine mouse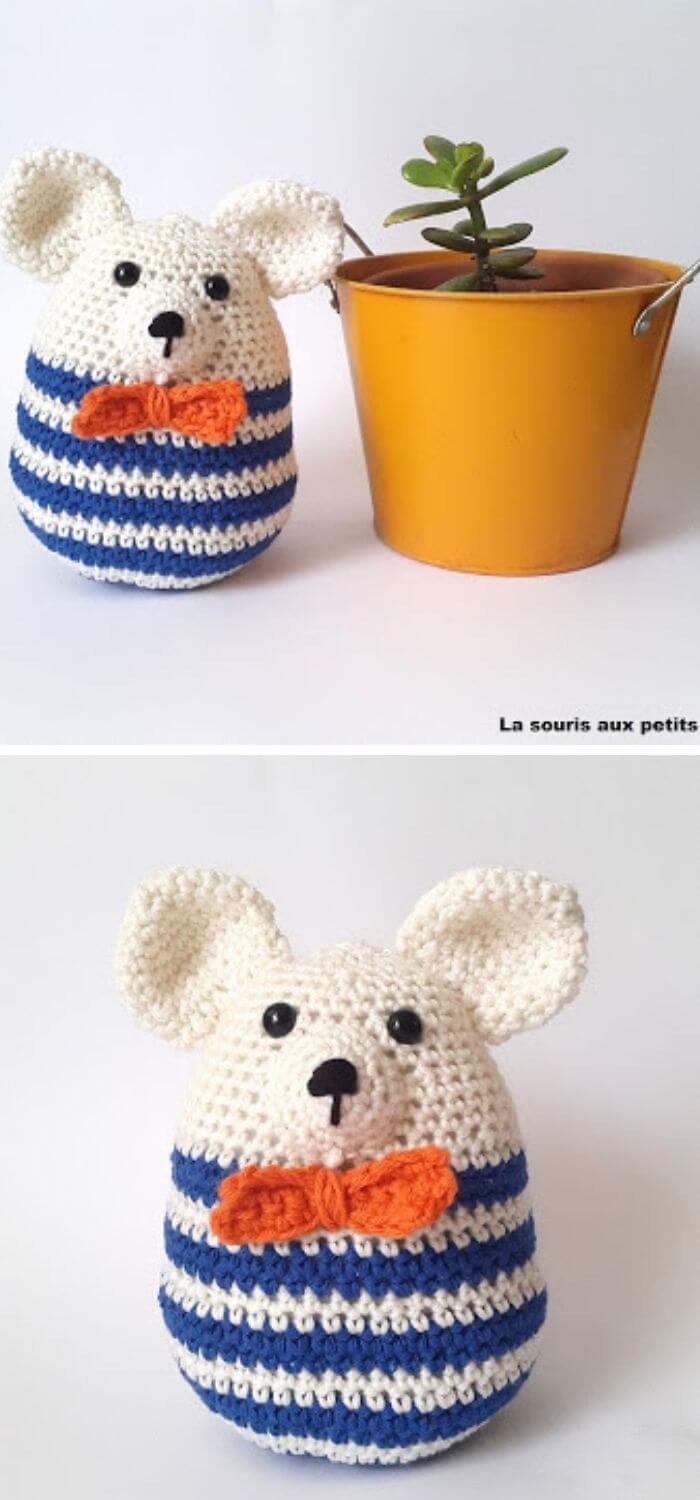 The little marine mouse looks when he stays in a small basket. This idea is perfect for aggressive crocheters who want to try something new with the knit. Check the knitting instructions from the source here.
Source: http://lasourisauxpetitsdoigts.blogspot.co.uk/2016/09/le-petit-souriceau-marin.html
14. Amigurumi crochet pattern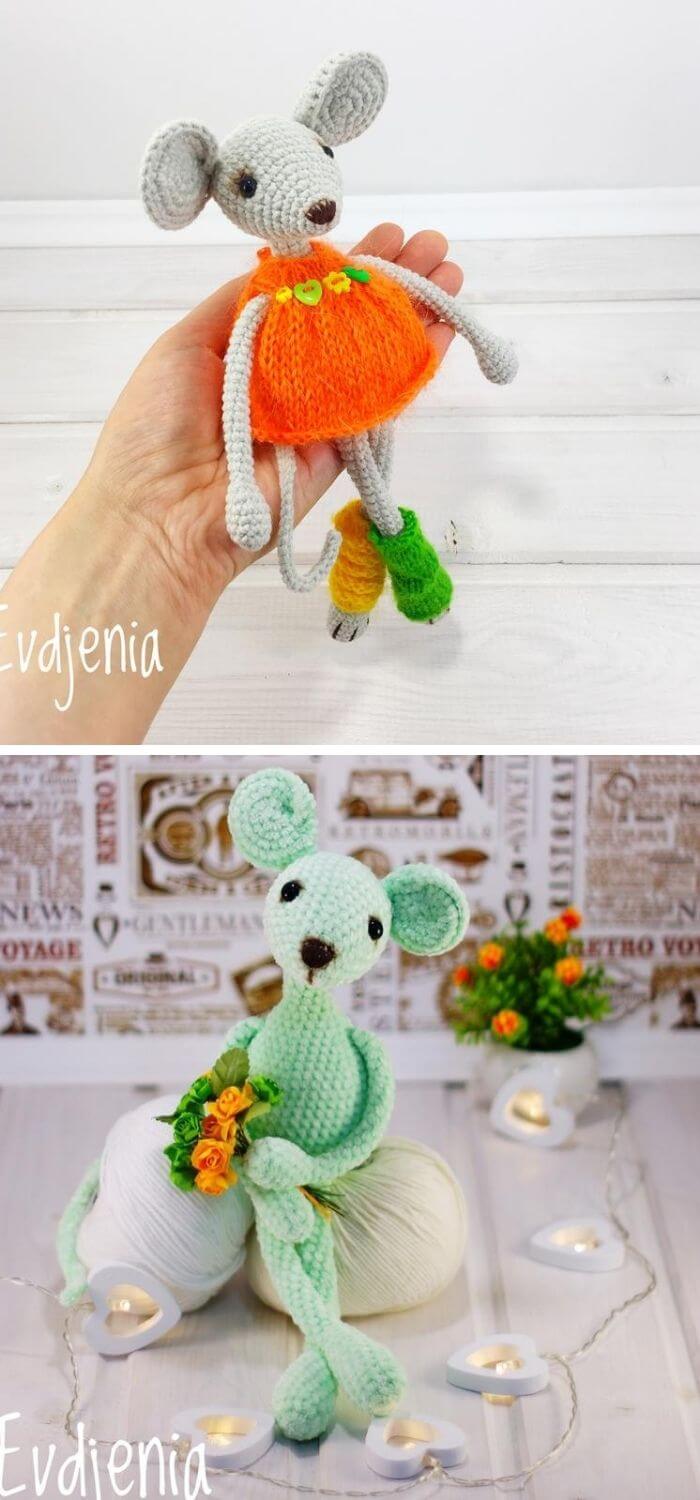 Here is a beautiful Amigurumi crochet that resembles a beautiful kid. It is about love for crochet, and you can always check the stitching instructions from the source. Try out and give it to your little girl as a gift.
Source: https://www.etsy.com/listing/740526841/amigurumi-crochet-pattern-mouse-toy-easy?ref=shop_home_active_6
15. Baby mouse in Moses basket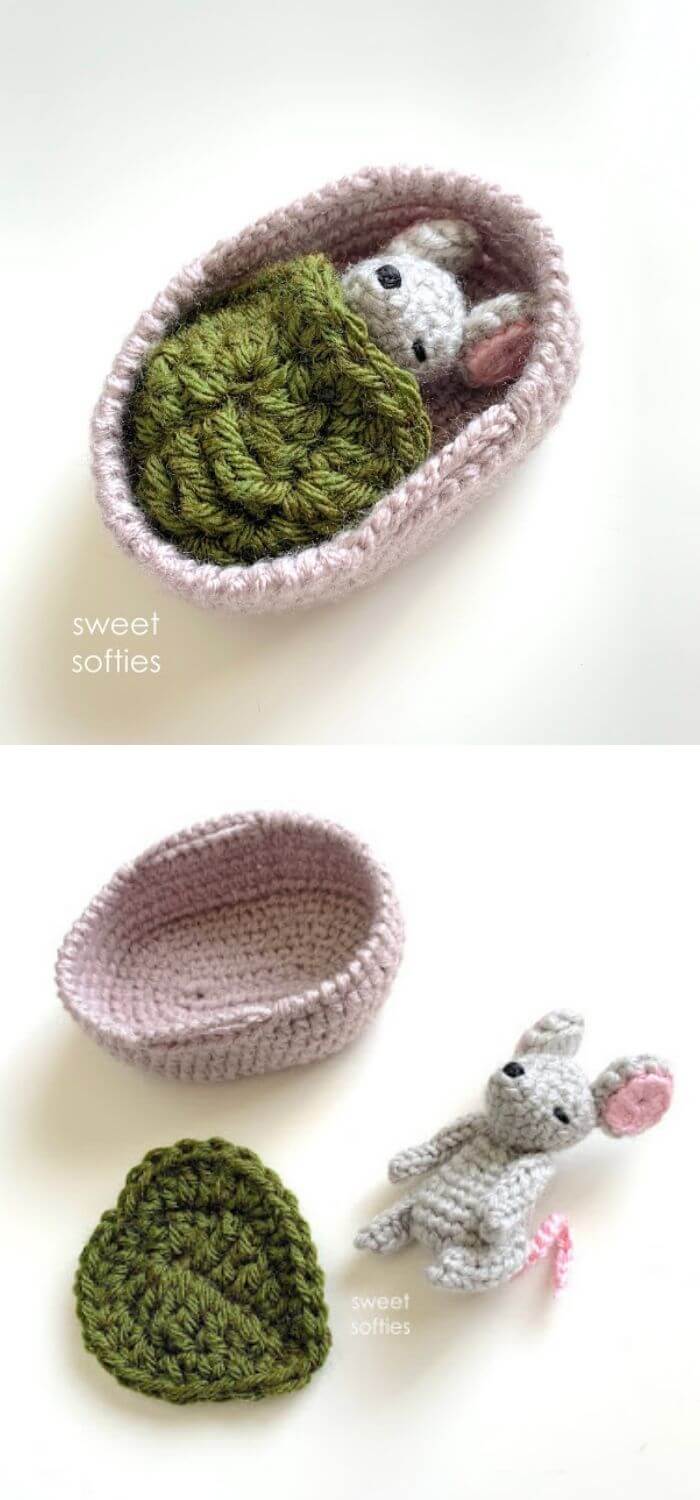 We are ending our list with a cute baby mouse inside a Moses basket. This lovely pattern is free and has an instructions manual that will allow beginners to follow. Amigurumi crochet toys are impressive, and you can always have them as a gift for kids.
Source: https://www.sweetsofties.com/2020/05/baby-mouse.html