The Amigurumi 3D heart free patterns will look great for you if you use it to make what best pleases you. Valentine's Day is near, and it will be a milestone for you to try something new out of these appealing patterns.
The patterns can work for everything from making the key chains, earring drops, and Christmas trees. Consider the following 15 Amigurumi crochet 3D patterns that you can try yourself at home.
1. Crochet heart pillows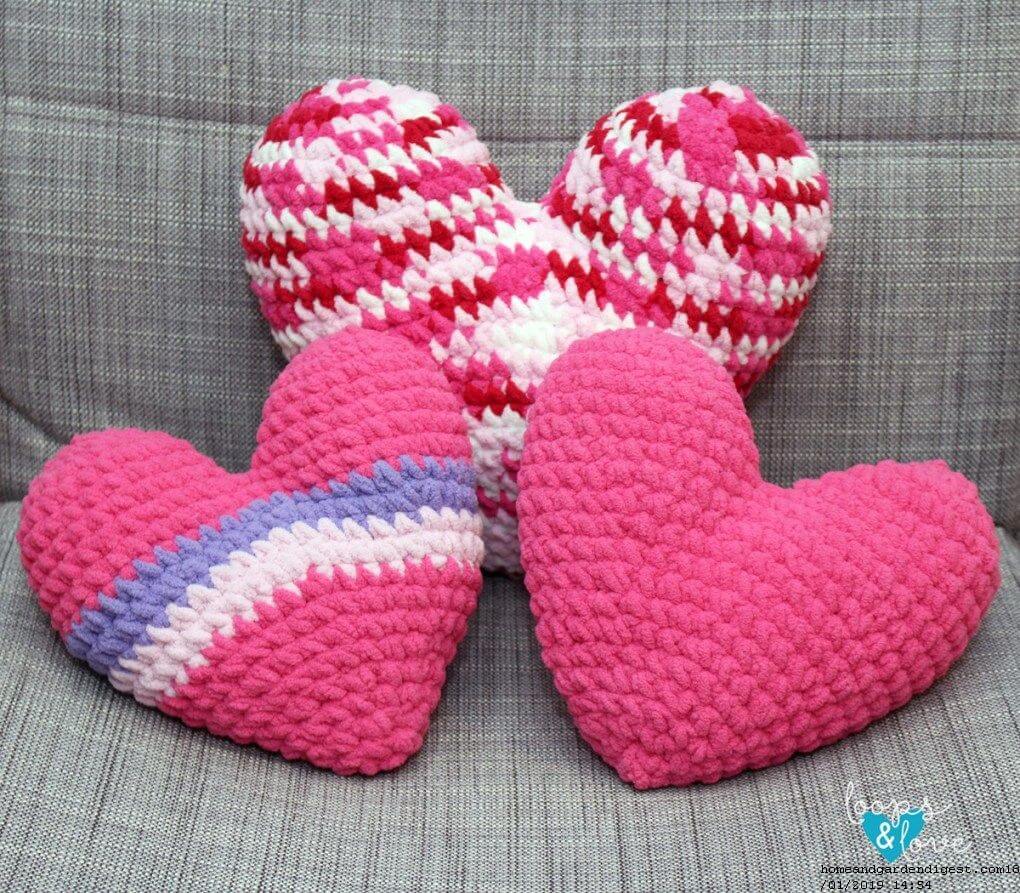 Crochet heart pillows will look so appealing. It is one of the best 3D heart free patters that you can try at home. All you need is a two-color worsted weight, a bulky weight yarn, a thread (preferably size 3), a yarn needle, and polyester fiberfill.
The crochet heart pillows will look sweet. You can opt to try something new for your bedroom these valentines, though it will still serve you nicely in your living room.
2. Crochet 3D love Heart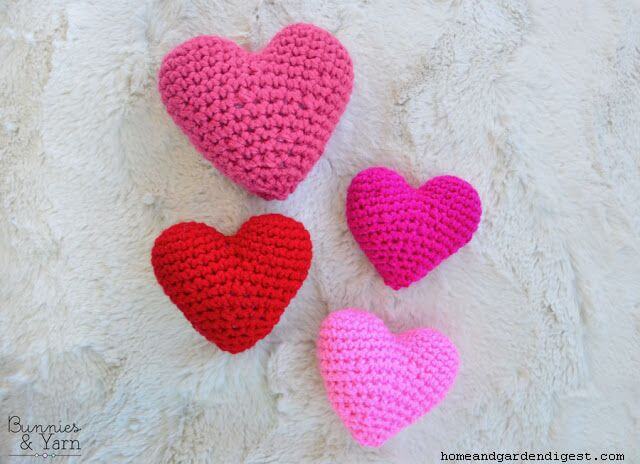 Everyone loves someone, and you may be thinking about the perfect gift for your loved one. The crochet 3d love heart is a nice gift for Valentine.
The organic cotton and lavender that you will use to sew it are appealing. It will deliver cute neutral colors of cream and silver brown. You can use the crochet 3D as a pincushion.
3. Giant squishy heart pillow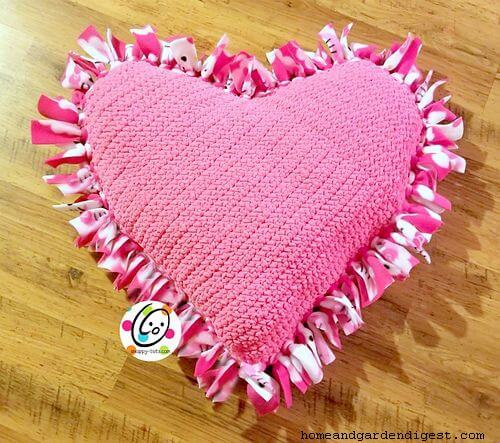 The giant squishy heart pillow will be your next course of the adventure. If you love something new, then you can try knitting the 3D pattern that will impress your eye. All you need to get started with this are the crochet hooks.
You will also require a fleece fabric that you will use for edging though it is optional. Other requirements are yarn needle and gauge though, are not very necessary. The Giant heart pillow will be best for a sofa or a couch.
4. Heart pillow
The Heart pillow is among the best Amigurumi Crochet 3D heart free patterns that you can buy for valentines. The crochet is available in all sizes, and you can get a small size for a wedding ring carrier.
You need to be creative enough and develop something that will impress you this festive season. Notably, the pattern is adaptable, and you can combine a variety of colors. You may love the pompom edging though some will leave it out.
5. Conversation heart pillow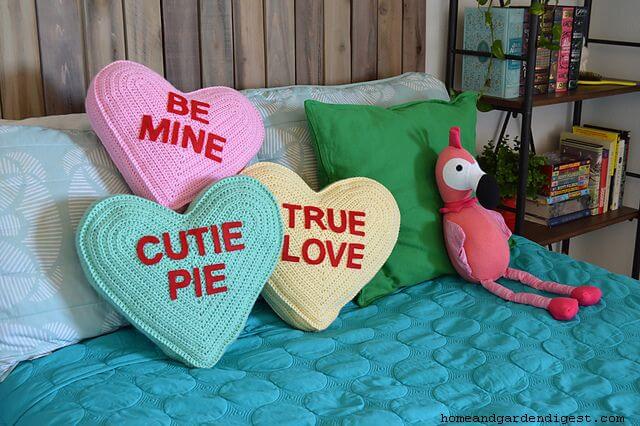 Did you know that you can play with patterns to pass a message? The conversation heart pillow will be the best Amigurumi 3d crochet that will send the Valentine message.
All you will be doing is to alter the patterns depending on what best suits you. What will be the best message for your lover this Valentine? Do it on your conversation heart pillow.
6. Heart Ornament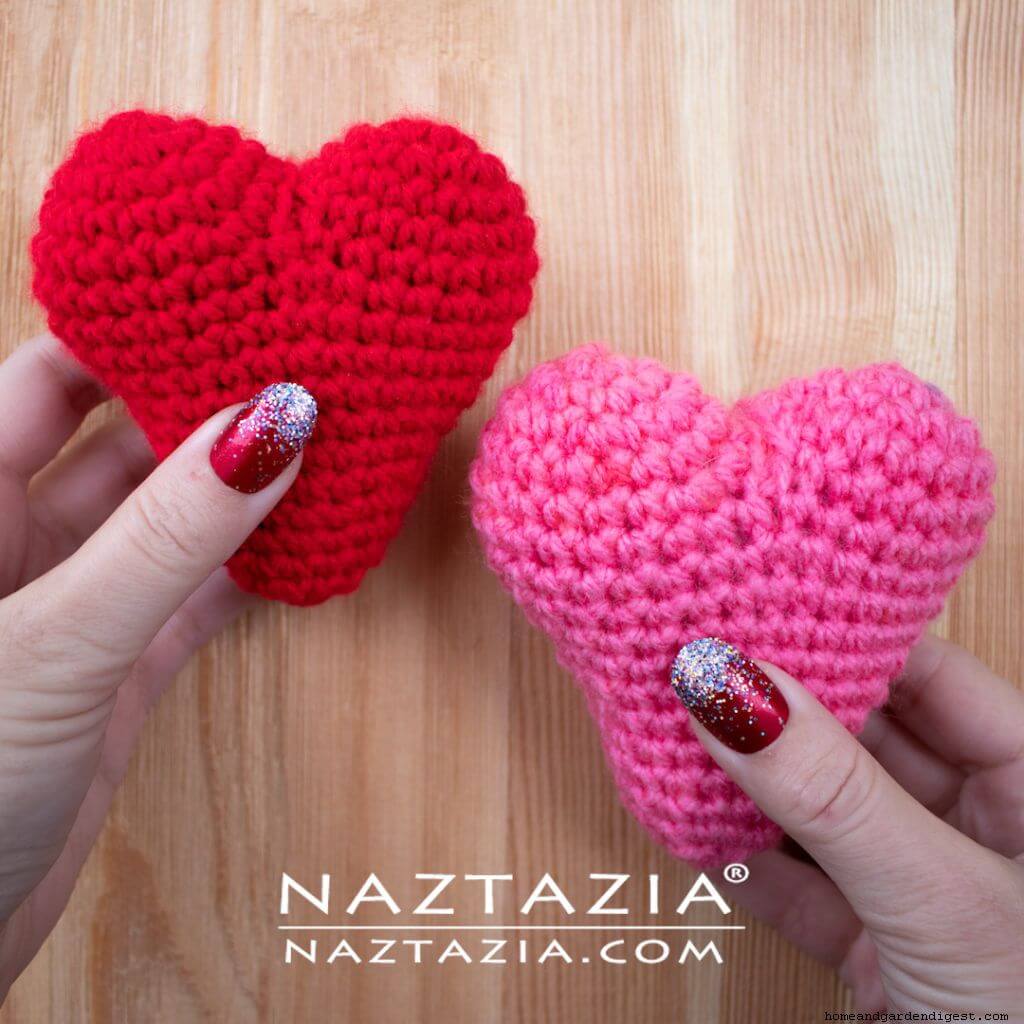 The heart ornament is among the cute Amigurumi crochets that will impress if you do it at home. You can do this by stitching two crochet motifs together, and ensure that the lavender comes inside like a sachet.
You can make the heart ornament in several colors, and it will still look nice for you. Al you need to get this done is the yarn, a crochet hook, and stuffing material.
7. The African flower heart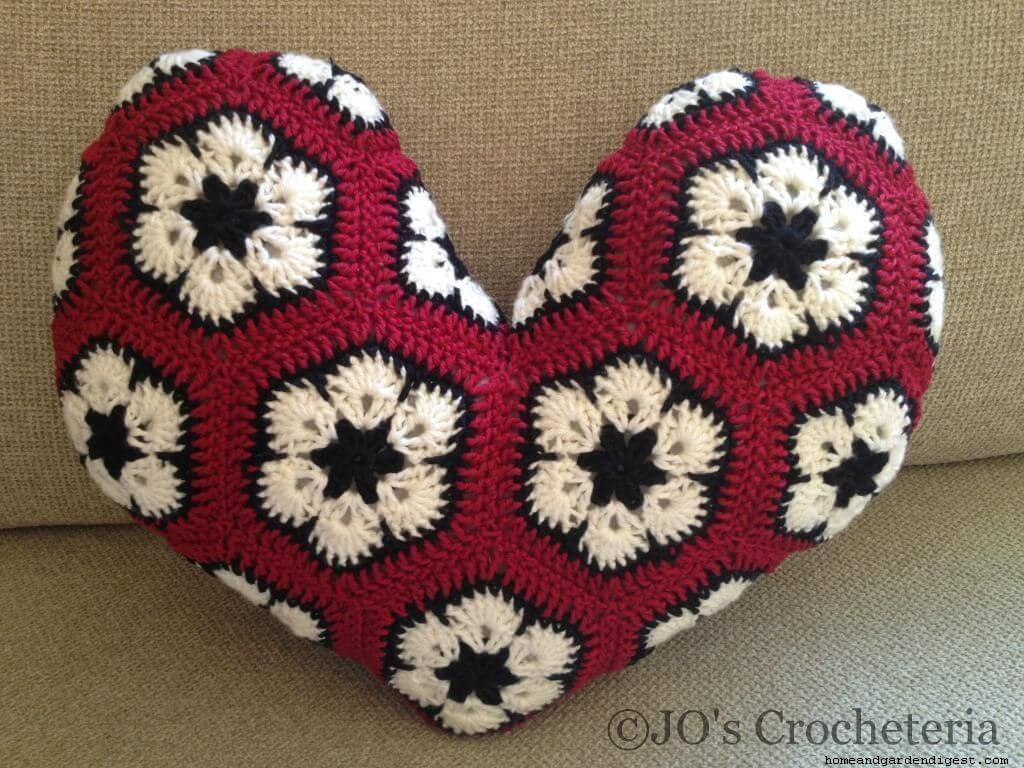 Have you checked how the African flower heart looks appealing? A plan on how you are going to stitch the variety of flowers together is necessary.
The best shapes you can settle for is the pentagon and the hexagon shapes. Mix up the colors to get that cute looking African flower.
8. Tunisian crochet heart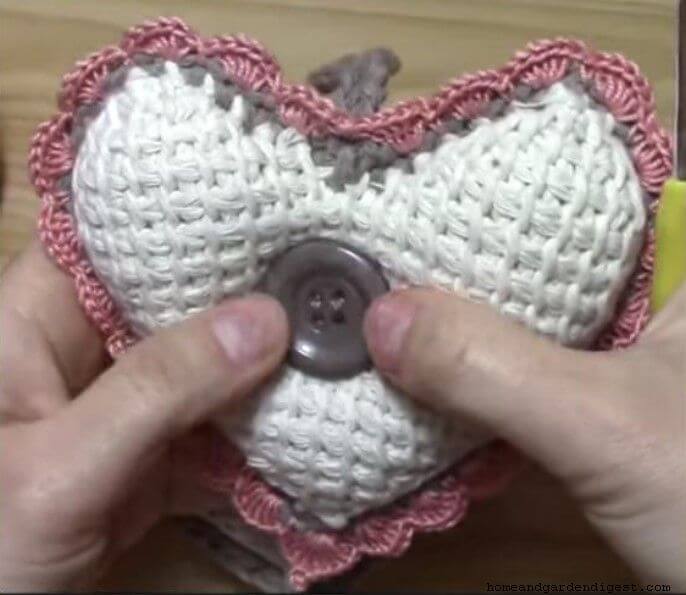 What if you buy the Tunisian crochet for your Valentine? It is the best crochet that will adorn your house. Its shabby chic style is appealing and will make perfect gifts. You can stitch it at the edge of your home or even in your bed covers!
9. DIY crochet heart Key-chain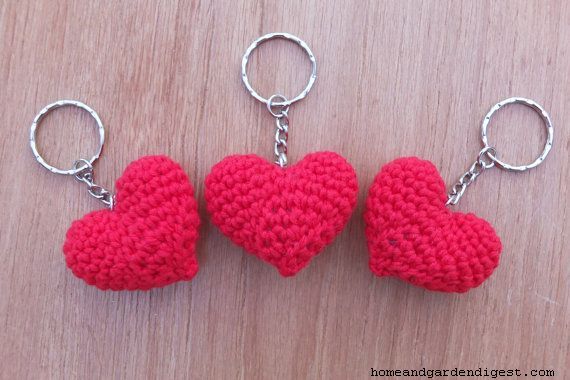 The DIY crochet heart Key-chain is an appealing crochet idea that you can try if you love crocheting. Designers who make this crochet idea agree that they are easy to make.
Stitching a crochet heart Key-chain won't cost you lots of thinking, and it will serve as a perfect gift during your valentines. The stitching steps are simple, and even a beginner can follow them.
10. Crochet heart Key-chain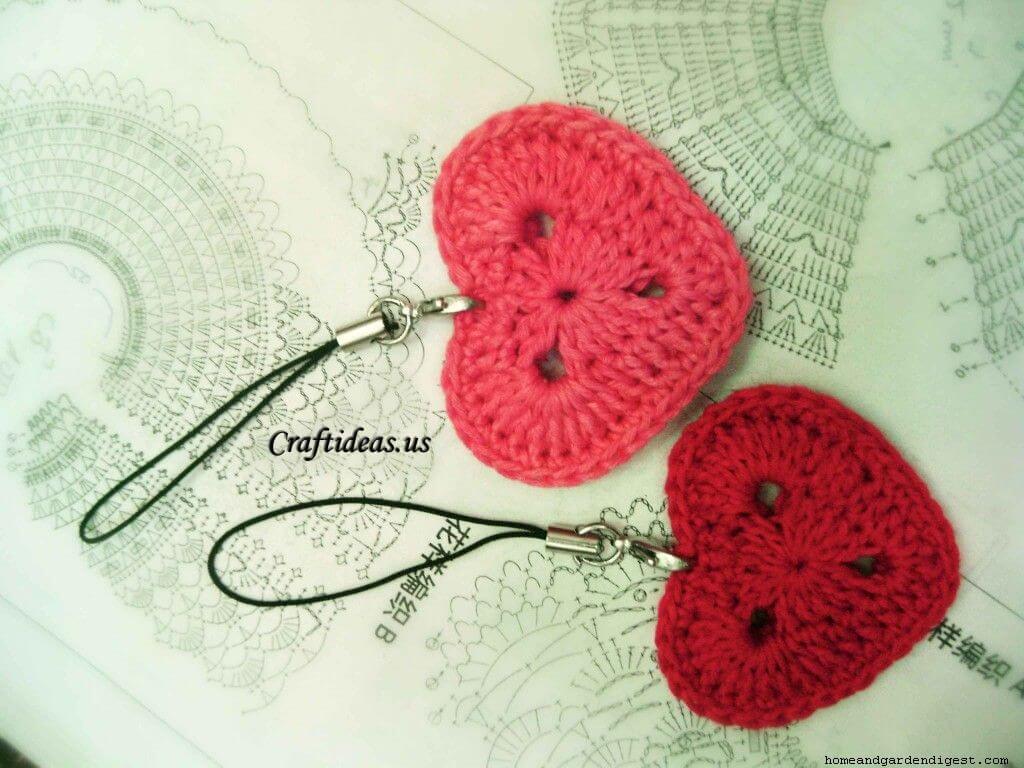 The crochet heart key-chain is quite appealing to the eye. You can do it yourself at home and send it as a gift to your best friend or lover. You only need to follow simple and yet brief steps to get it ready.
First, you will need to make a stuffed crochet heart, and the other procedures will be simple for you. We all love key-chains and of course, having one as a gift won't be a disgrace! It's the best gift that the Amigurumi patterns can give you.
11. Crochet heart coaster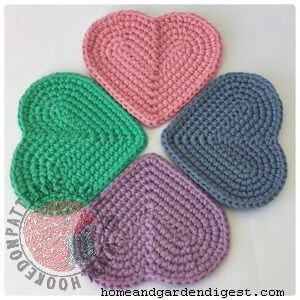 Have you considered the crochet heart coaster? It will be a great jewel in your living room, and of course, your mal sessions will be quite appealing.
You won't find lots of issues dealing with this simple crochet, but of course, you will need to pay more attention to details when doing reverse stitching. Don't forget that a stitch marker is crucial to help you stay on track.
12. Crochet heart scrubby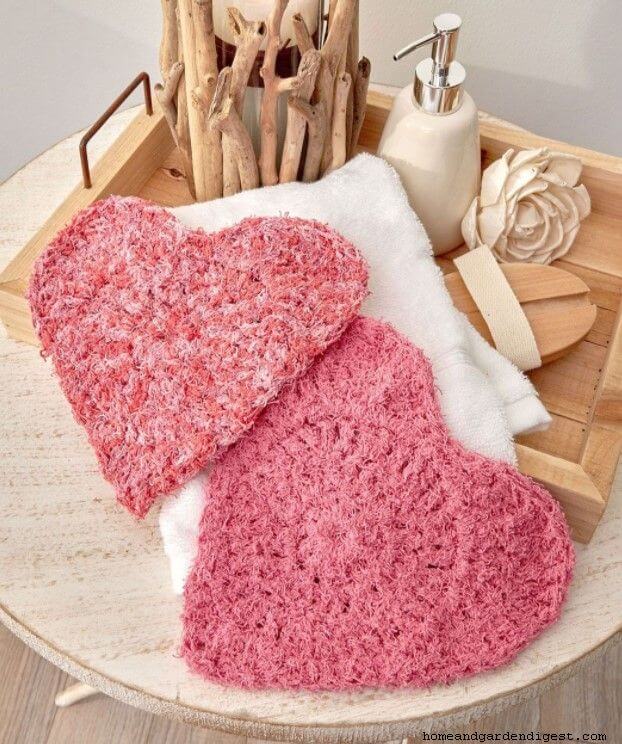 What if you try the cute crochet heart scrubby for your valentines? It won't be wrong if you show yourself some love by making something that will work well with your face. The crochet heart scrubby could be the best project that won't consume your day! It will accord you with these pleasant valentine's moments.
13. Crochet eyes emoji gift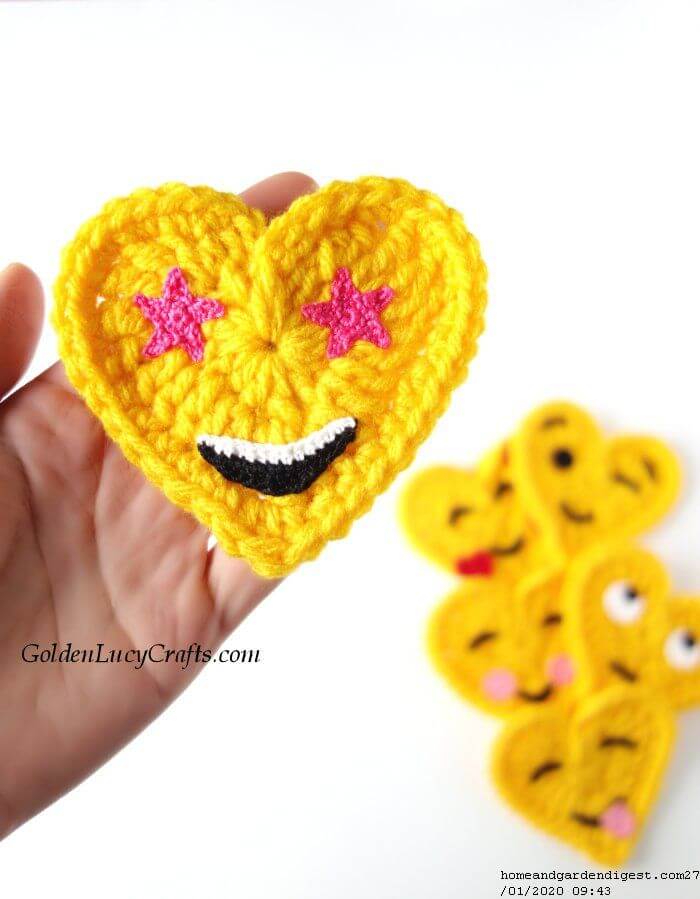 In this era where everyone will love texting using emoji, it could be even more adventurers to try this crochet pattern. The crochet eye valentine's emoji is an excellent valentine gift. It will look great when you attach it to your shirt, dresses, or even pants.
14. Heart potholder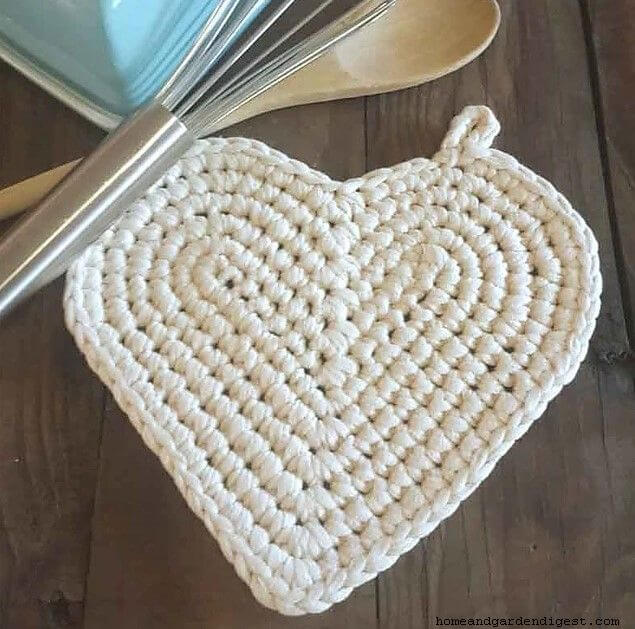 We all love heart shape Amigurumi patterns because of the way it expresses love to be so real. The heart shape potholder in your kitchen is what you need to pass that message of love to your family.
15. Sunburst crochet Heart patter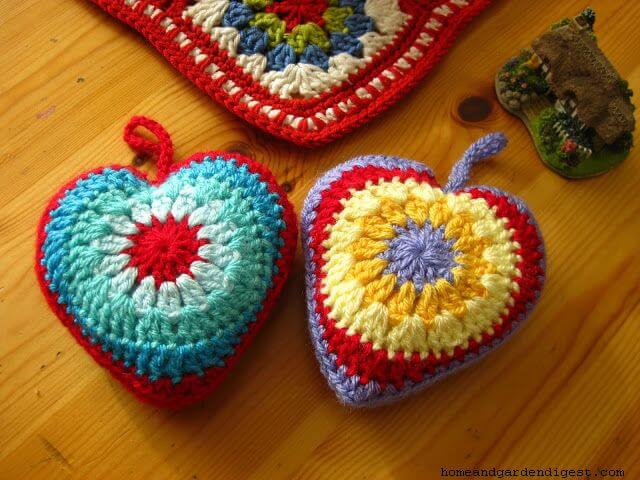 The sunburst Amigurumi heart patter is aesthetically appealing, and the designers do find it quite fun. The stitches that make them up are confusing, but then easy to master. If you love colors, then the crochet heart pattern will grant you that chance to explore what you love most!