The popularity of room plants has exploded in recent years. They are mainly grown for decorative purposes and to enhance your interior. But it has been shown that these flowers have many positive effects on people's health. Room greenery can improve your mood, reduce stress, and even fight allergies. Plus, it can have air-purifying properties, making the air cleaner in every room. More information is available on this link.
Room greenery is easy to care for and brings instant jungle vibes. Some strains don't require frequent watering or direct sunlight, making them ideal for almost any room. They also look great in various settings and can be propagated quite easily. So there's a bunch of reasons to add a few houseplants to the space where you live or work.
If you have a green thumb, consider ordering a plant online. It's a great way to purchase these decorative items for your home or office or as a gift. There's a flower, tree, or shrub to match any aesthetic and personality. But not only do online nurseries offer a wide range of plants. You can also simply enjoy the benefits of their delivery to your door.
Variety of Choice
When choosing a plant for your living or working space, there's a wide range of species to choose from. They all come with their own special meanings and care requirements. But what are the odds that your local nursery or flower shop has all that you want? Consider yourself lucky if you can find all the houseplants you want in one place. Mostly you will have to tour garden centers in search of different plants.
But with online shopping, you can find anything you want in a matter of minutes. You can choose from various species for houses or gardens and even get free delivery. If you're looking for a unique plant for your home or some rare species as a gift for someone special, consider ordering it from a reputable online nursery that provides a delivery service.
It's Convenient
One of the most significant benefits of plant delivery is convenience. Whether you need to buy a plant for your home or office, there is no need to go to the store. You can get everything done with just a few mouse clicks, and the service will deliver them directly to your door. You can order plants from anywhere in the world, but if you want them to arrive in good condition, stick to the nurseries within the state.
Unlike traditional shopping, you can't see in person what you're buying. A flower that looks lovely in a photo can arrive withered and half-dead. But since many garden shops provide their customers with the money-back feature, you can simply return it if you're not happy upon delivery. Or you can opt for the same-day delivery and avoid any dead houseplants coming to your doorstep.
Insurance Coverage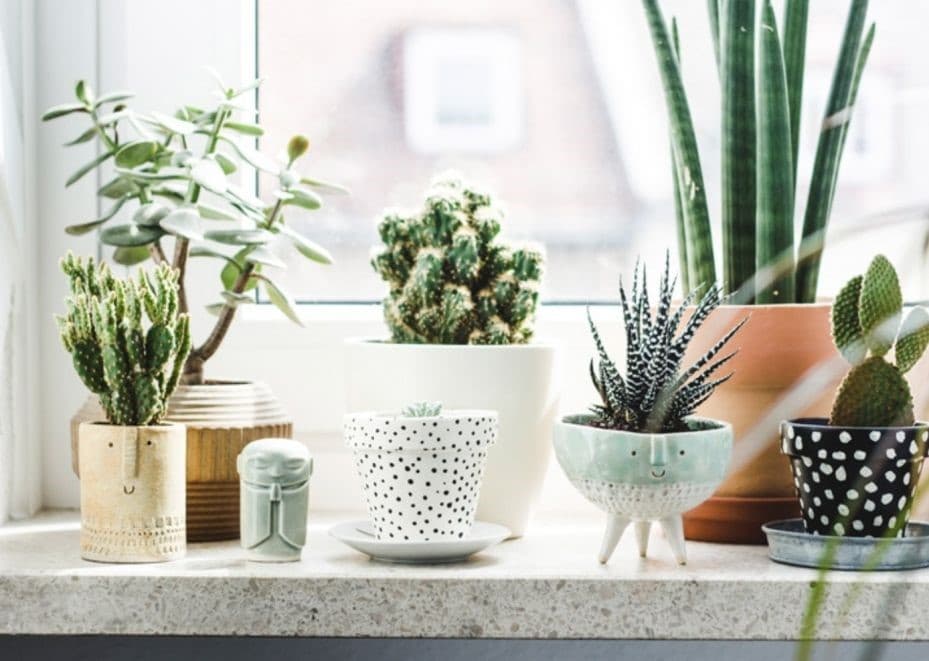 Reputable plant delivery services are also known for their insurance coverage. They ensure that your packages arrive in good condition and are protected during transport. If there is an accident during transport, the company is required by law to cover the cost of repairing any damage.
By choosing a reputable nursery like https://plantedpot.com/, you can rest assured that your plants will arrive at their destination safely. If you're sending a gift, a plant delivery service will also ensure that it arrives safely and undamaged.
Time and Money Savings
Plant delivery services are a convenient and inexpensive option for sending plants. Forget about touring local garden centers and wasting your time and money chasing for that rare mini-tree you die to have in your room. On the Internet, you can quickly find nurseries that have it and get information on whether it's on stocks.
The market for houseplants is quite competitive, which you can take advantage of. You can look for online nurseries with the most affordable prices. In order to stay competitive, most of them offer discounts, have holiday sales, coupons, and promotional codes to their customers.
If you don't buy houseplants for yourself but as a gift, you don't have to deal with shipping and wrapping. A delivery service will do anything for you, following your instructions, of course. And you will be duly informed about the delivery process.
Houseplants as a gift is more personalized than a floral bouquet. You can choose the type of plant and a design of the pot it'll arrive in. You can also add a custom message to your gift so that the recipient will know exactly how much you care about them.
Customer Support
Most online nurseries provide professional help to their clients before, during, and upon delivery. You might be confused by a vast offer, so experts can advise you on the best flowers or trees for any room in your house or workplace. They have great tips for people with no gardening experience but for seasoned gardeners, too. Professionals are always up-to-date with the best methods to keep your room greenery in perfect condition.
All houseplants can be purchased online, and you'll be surprised at the variety available. Some of these will look beautiful at your home or office, while others will be perfect gifts for your loved ones. Regardless of which type of plant you're looking for, you'll have it at your (or someone else's) doorstep without having to leave your home at all.