Crochet Waffle Stitch Free Patterns
Have you heard of the Waffle Stitch? It is one of the most versatile stitches out there. It creates a dense yet soft and squishy textured pattern. 
Uses of the Waffle stitch
You can create an endless list of crochet items using the waffle stitch. From blankets, hats, shawls sweaters, scarves, booties, skirts, name them!
Do you need some inspiration for your next crochet project? Try the waffle stitch pattern. I have compiled 20 easy and stylish crochet waffle stitch patterns just for you!
1. Crochet Waffle Stitch Blanket Free Pattern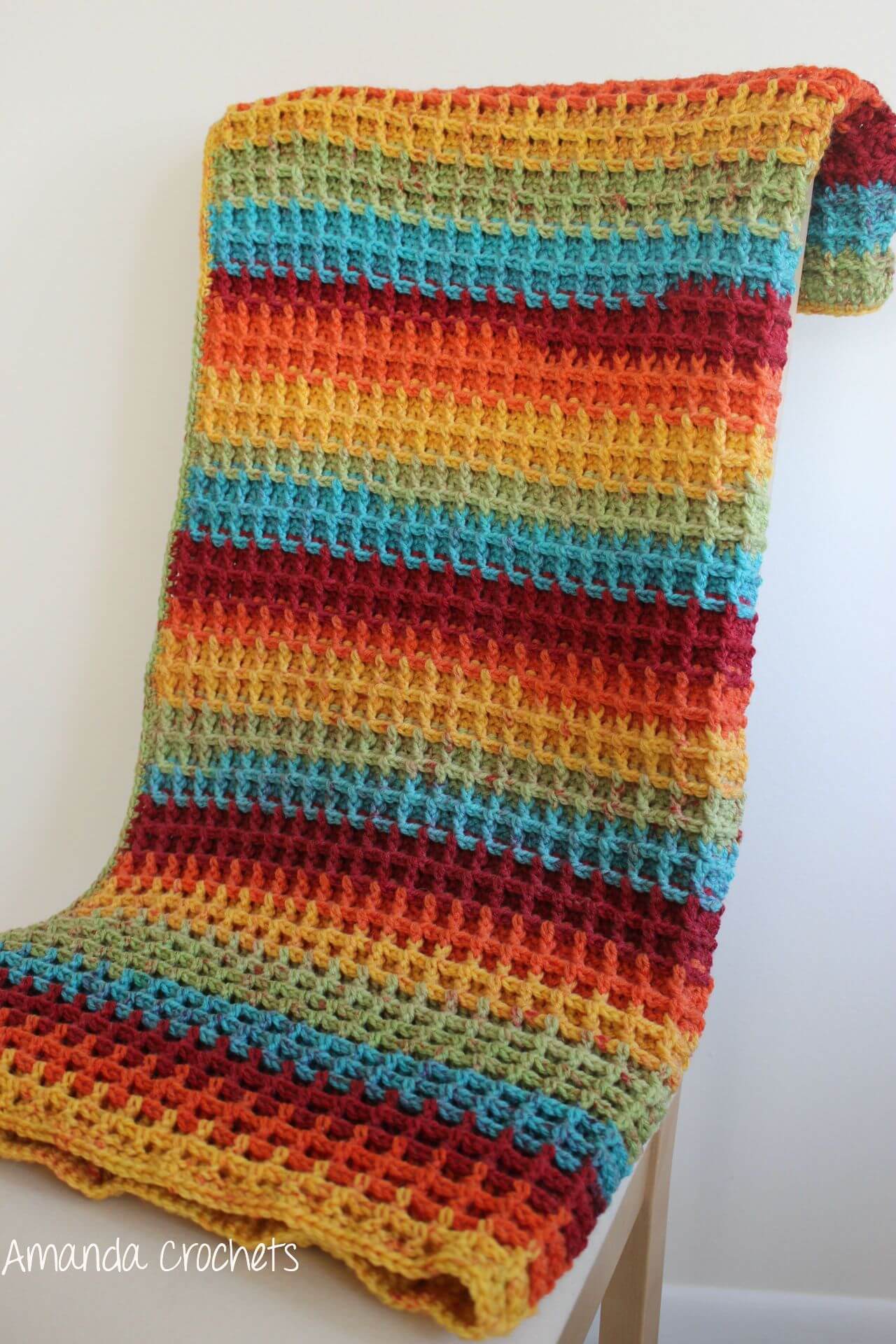 This beautiful waffle stitch blanket is an easy project. It has a magical texture and an amazing cuddle feeling. This pattern is created using the Caron Cake in Rainbow Sprinkles and can be modified into any size.
2. Free Crochet Alpine Nights Beanie Pattern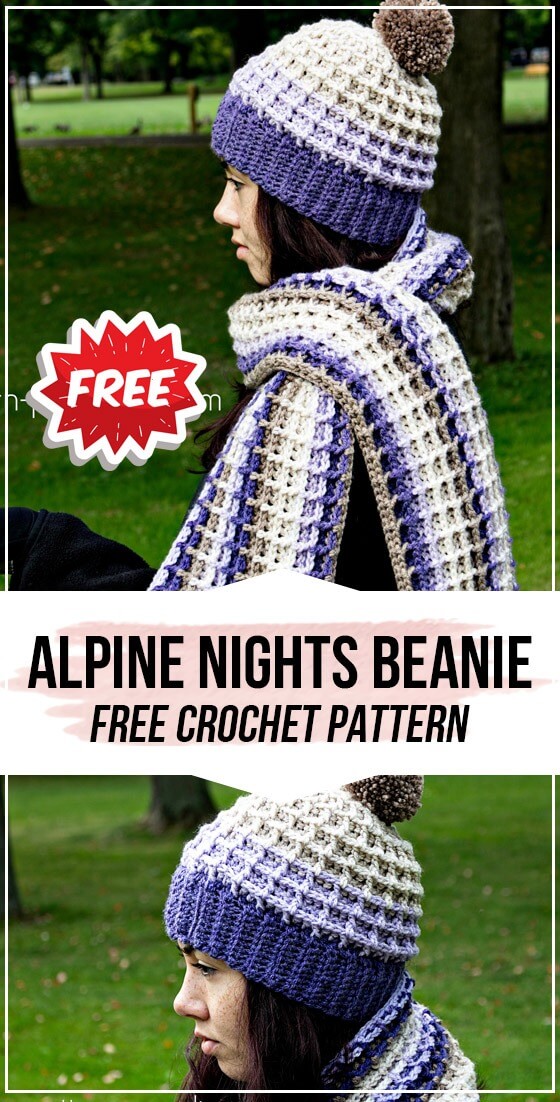 This gorgeous crochet slouchy hat waffle pattern is super easy and fun to make. It has tons of different textures featuring a ribbed stitch design that is suitable for both boys and girls.
3. Easy Free Crochet Waffle Stitch Throw Pattern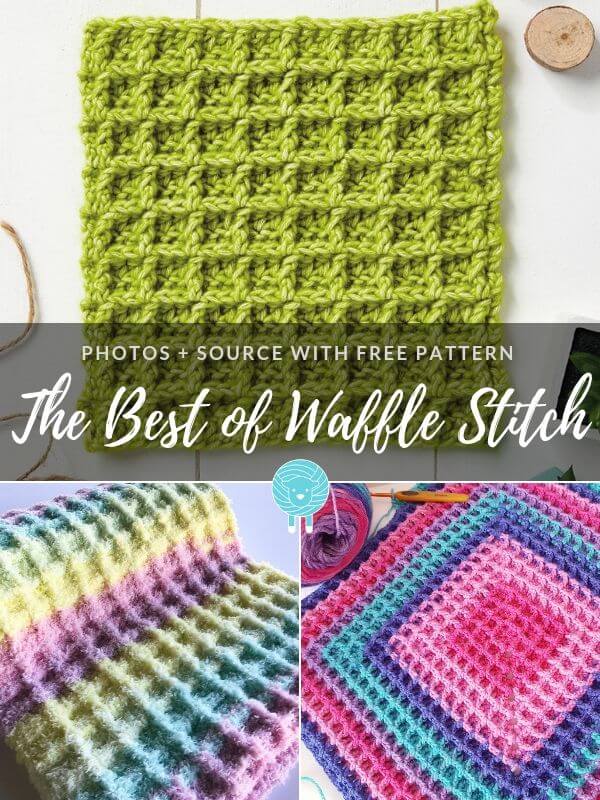 This cute waffle stitch throw pattern employs the Bernat blanket brights yarn and is incredibly warm. Make yourself one in your favourite shade and get ready for the cold season.
4. Diamond Waffle Stitch Free Pattern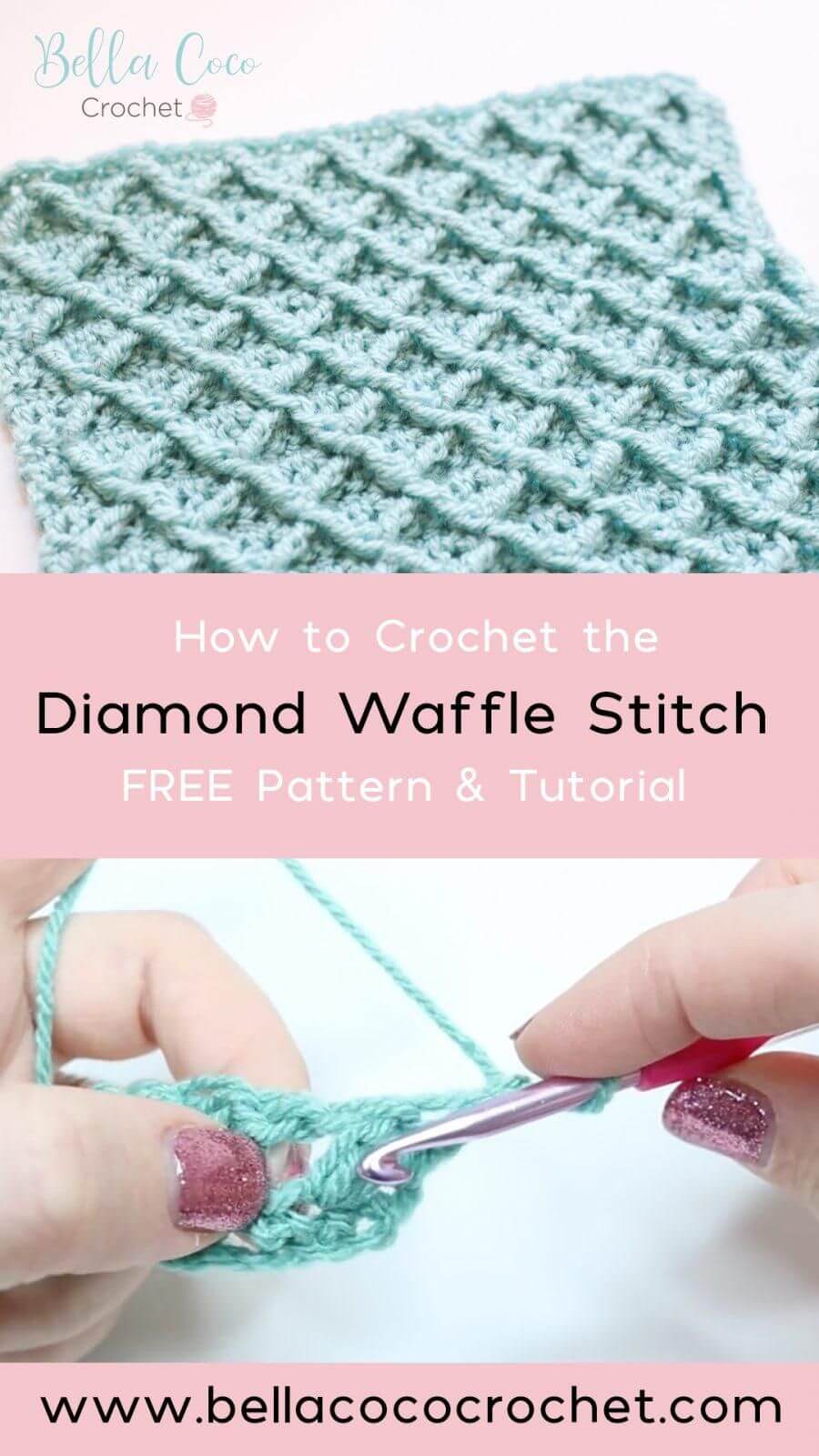 The diamond waffle stitch pattern is also an easy project. With its amazing texture, it can be used for many projects like making blankets.
5. Waffle Stitch Crochet Charity Scarf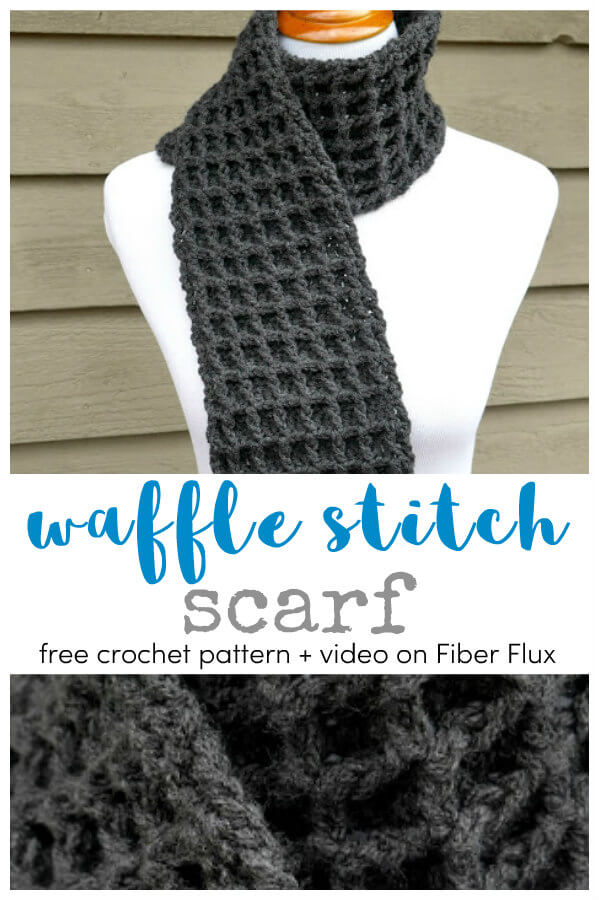 The Waffle stitch scarf is gorgeous with an amazing texture. It is crocheted using the waffle stitch, double crochet, and post-double stitches to create amazing giveaway gift.
6. Waffle Stitch Throw Pillow by Meghan Meyer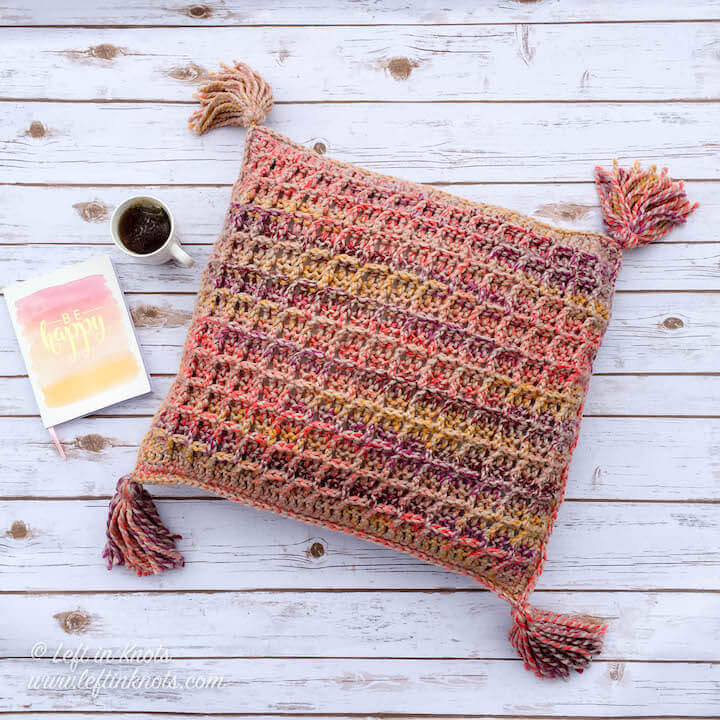 This gorgeous pillow is created using the waffle stitch and tassel knots at the corners. This specific pattern is made using the Lion brand wool Ease Thick and Quick, but any super bulky yarn will get the job done.
7. Waffle Stitch Market Tote Free Pattern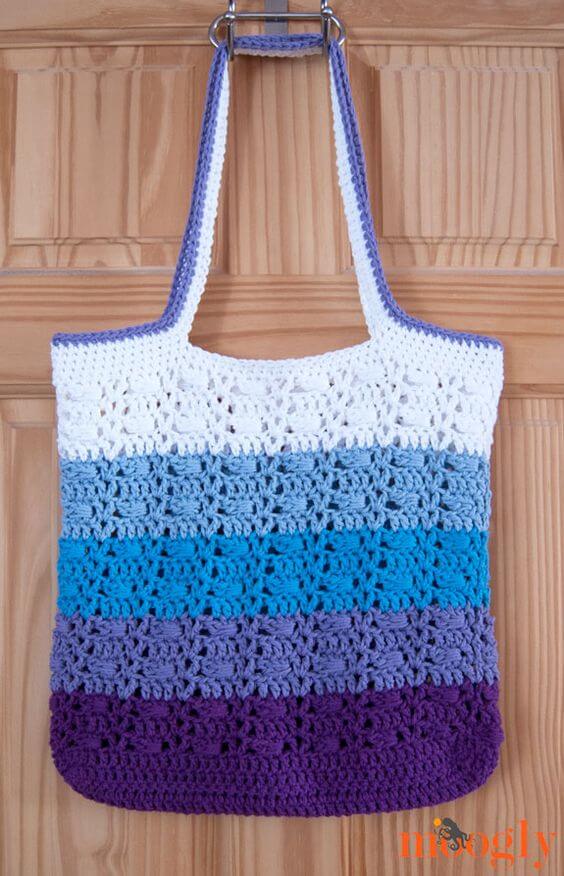 This gorgeous waffle stitch market tote is crocheted using the cotton yarn, which makes it sturdy enough to carry a few personal items. What colour will you be crocheting yours?
8. Crochet Waffle Dishcloth Pattern Free Pattern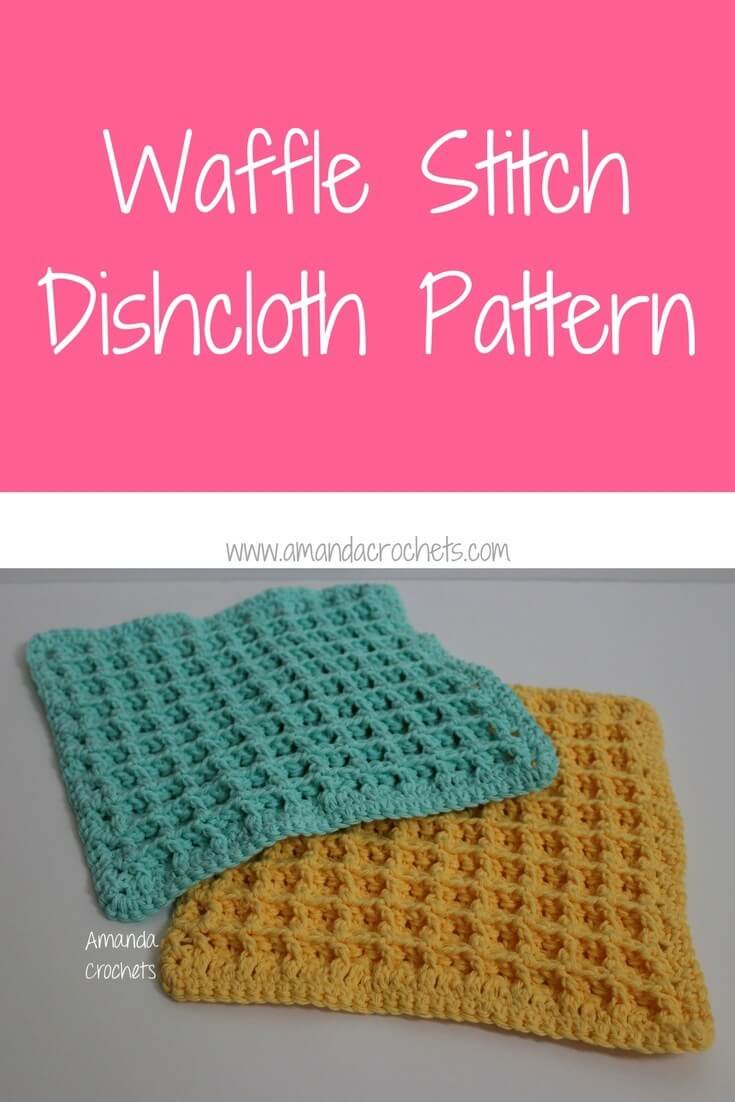 These adorable dishcloths are made using the waffle stitch. The holes give you a more scrubbing power and also help the dishcloths to dry faster. 
9. Crochet Granny Squared Top Pattern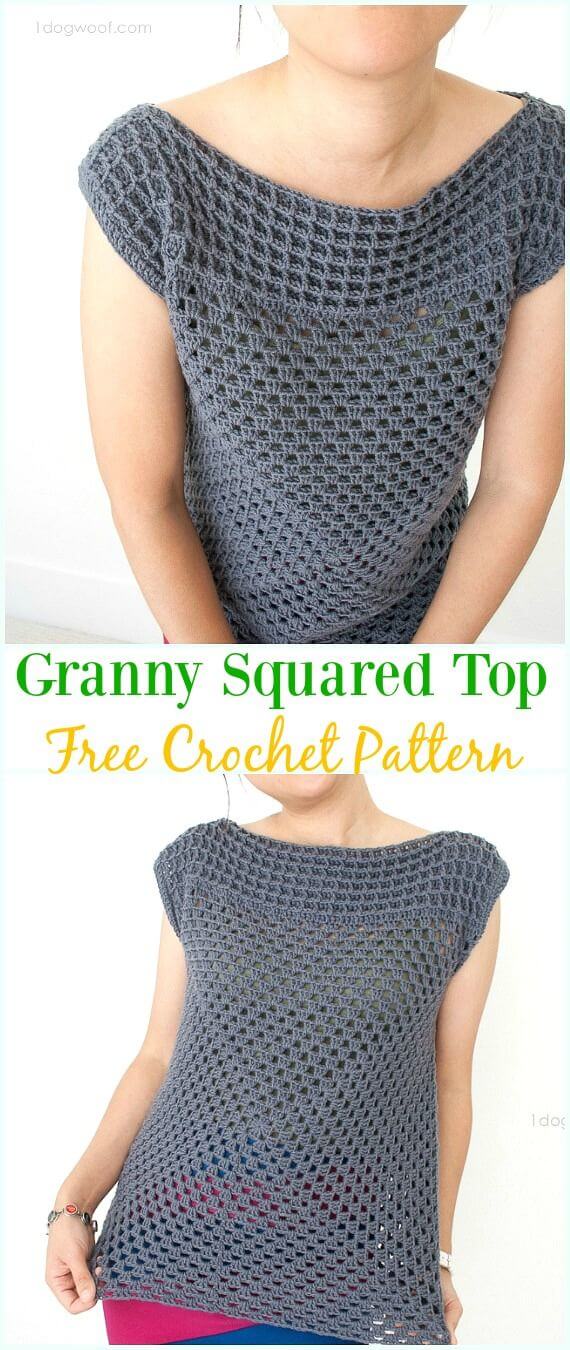 This waffle stitch granny square crochet top is adorable! The top is made from huge granny squares created using the waffle stitch. Its texture is just amazing!
10. DIY Waffle Stitch Crochet Potholder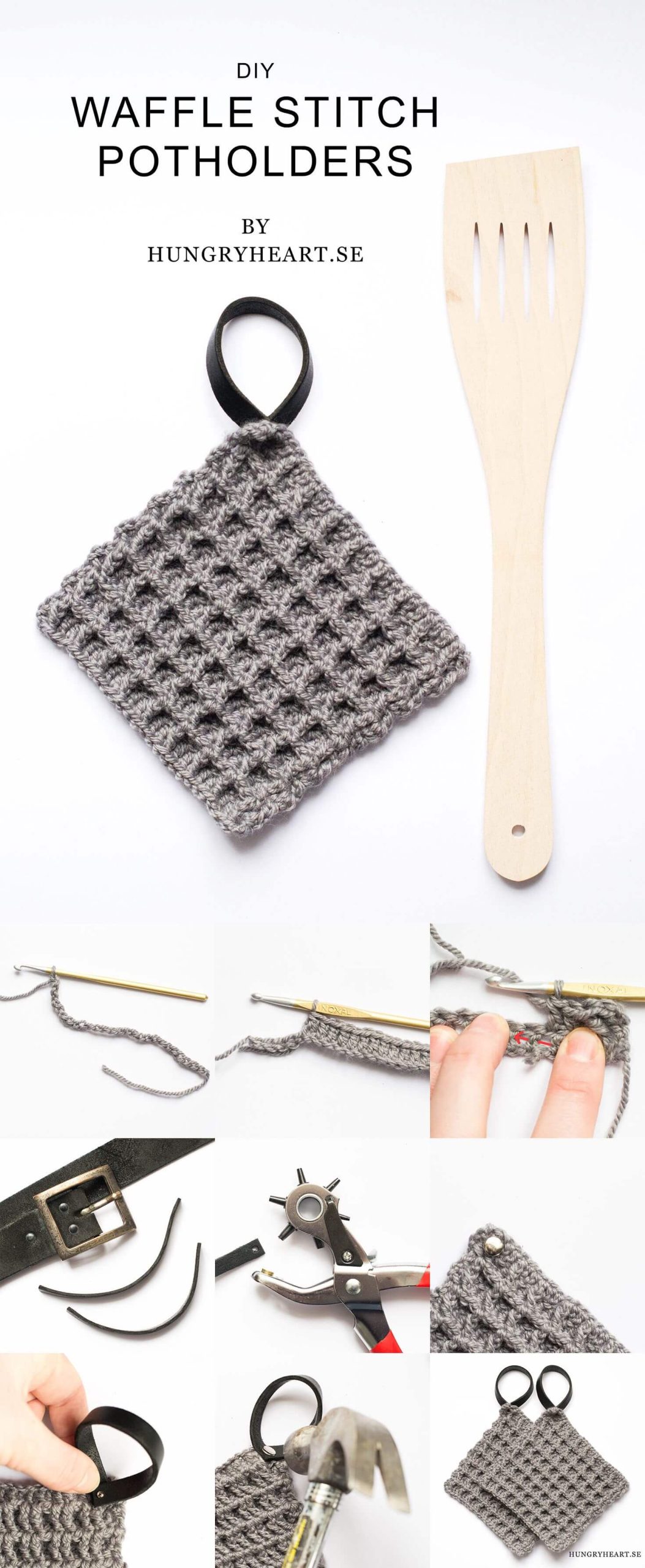 This stylish waffle stitch potholder with a leather handle is super quick and fun to make. The waffle stitch makes the potholder thick enough to handle hot pans and baking trays.
11. Crochet Waffle Cowl Free Pattern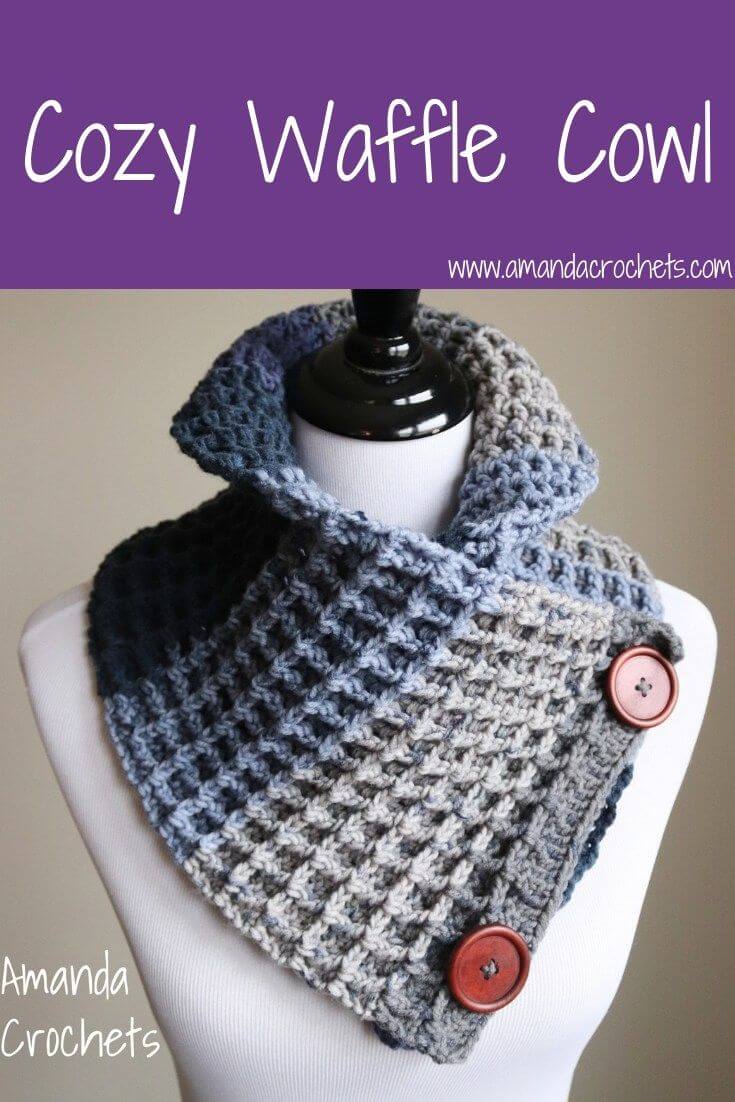 This gorgeous waffle cow is made using the waffle stitch. It is quite simple to make since it involves a repeat of two rows to create this magnificent waffle cowl. The waffle cow is fitted with large cute buttons for a polished finished look.
12. Waffle Cone Slouchy Hat Free Pattern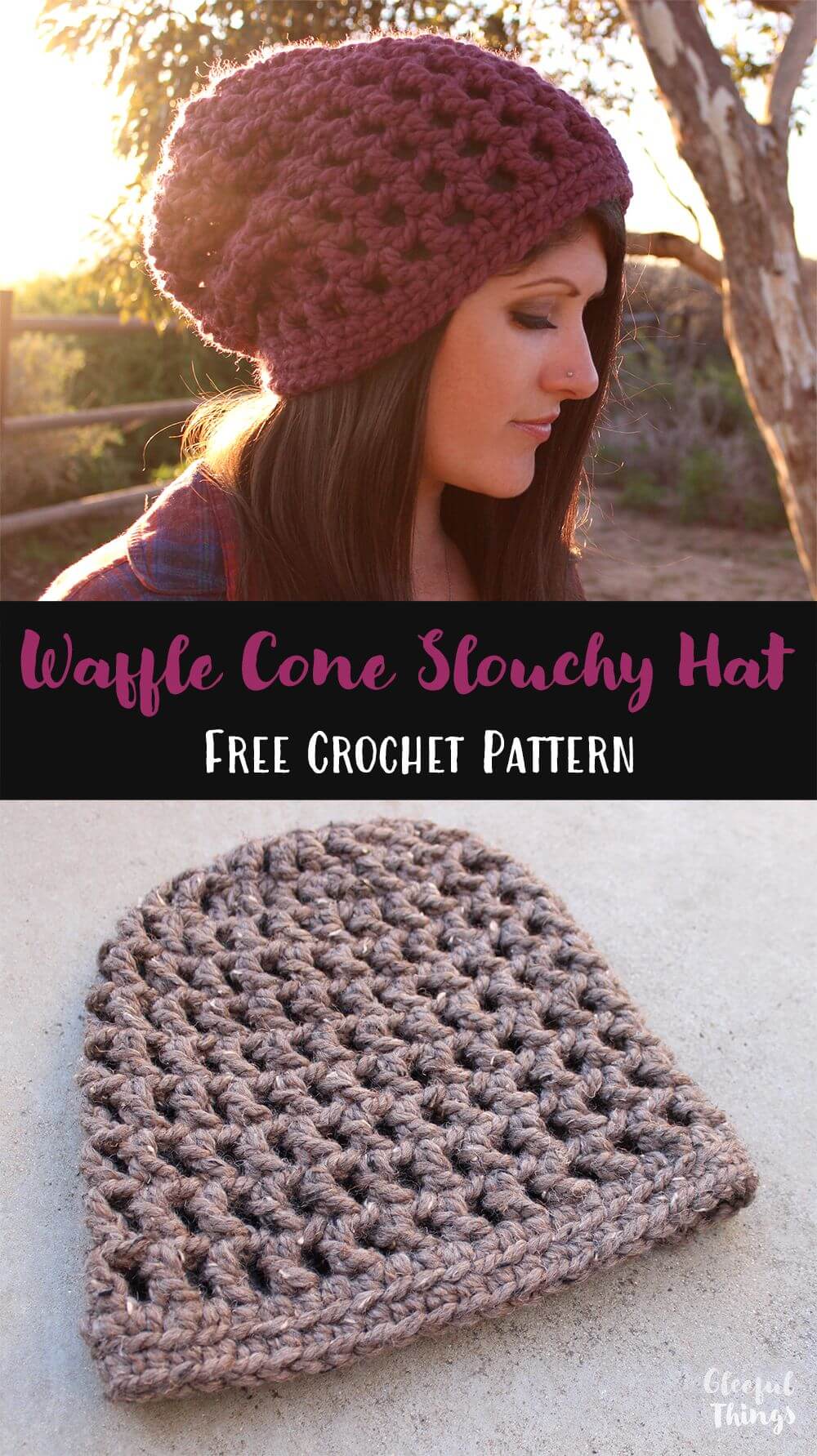 This beautiful cone-shaped hat design by Julie from Gleeful things is classic! It is crocheted using a super bulky yarn, Lion Brand Wool-Ease Thick and Quick and gets its slouchiness from being extra-long.
13. Waffle Handbag Free Crochet Pattern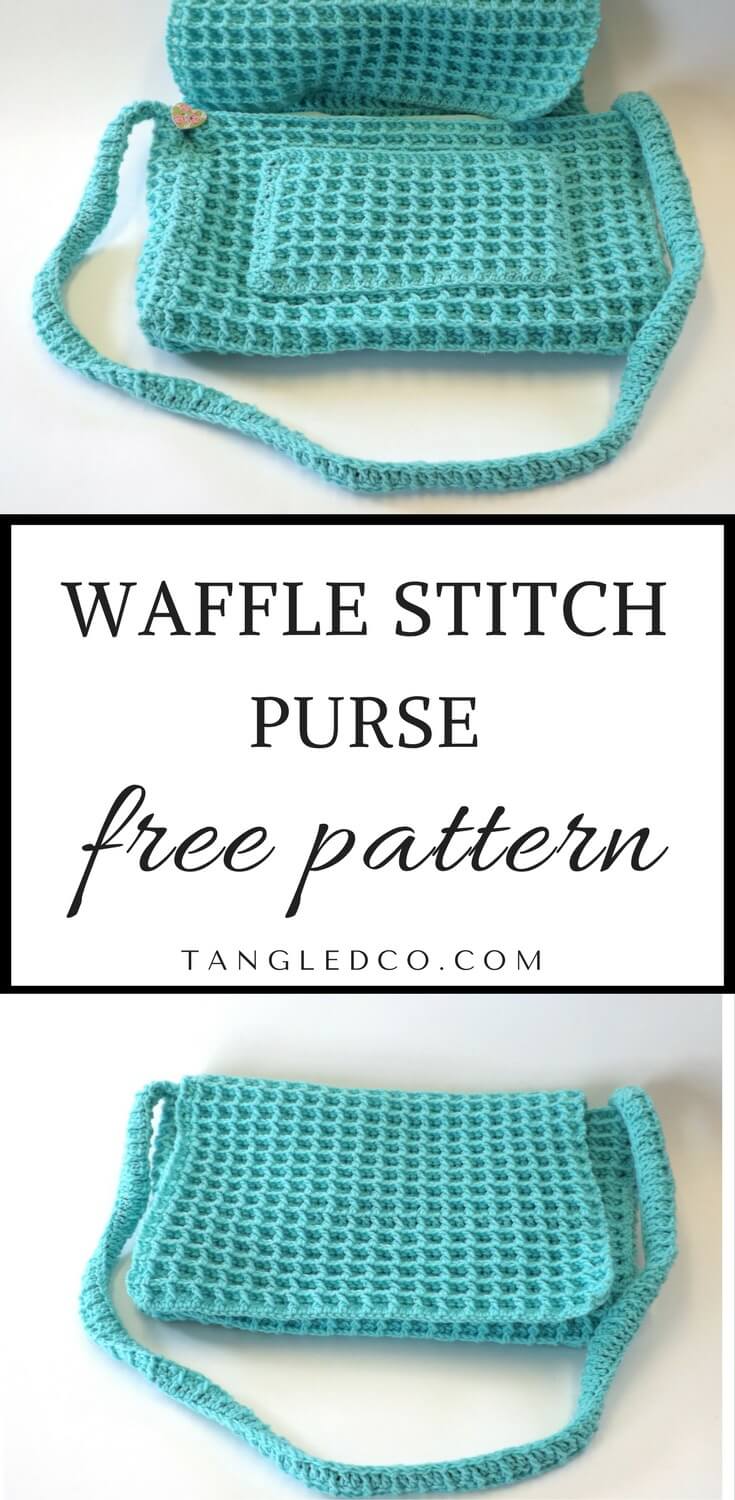 Make yourself this cute and stylish waffle handbag at home.  This simple design employs the super chunky yarn and works up quite fast. Finish it up with a chain strap for a stylish, elegant look.
14. Waffles and Ice Cream Free Crochet Pattern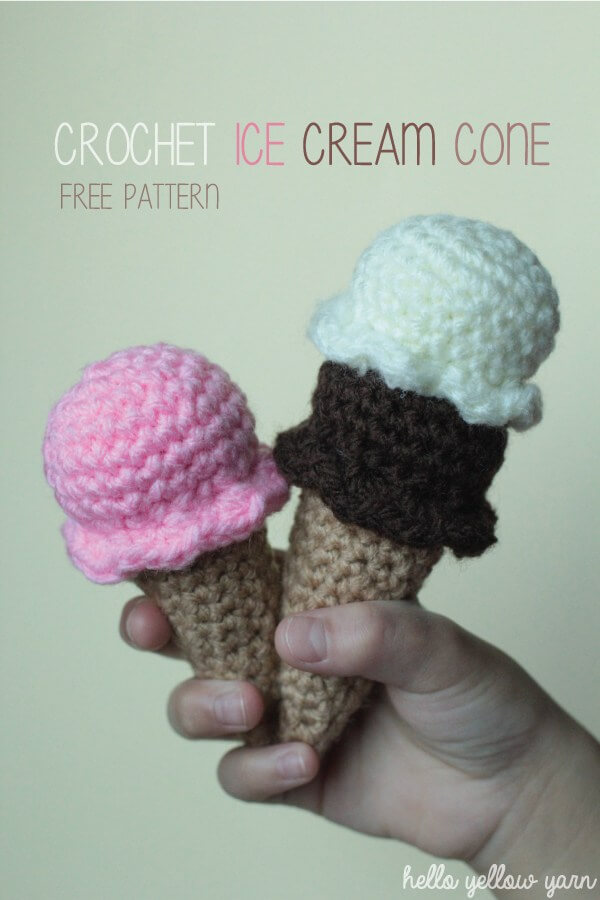 Complete with fruits, ice cream and chocolate sauce make a gorgeous table decoration.
15. Squared Reversible Waffle Blanket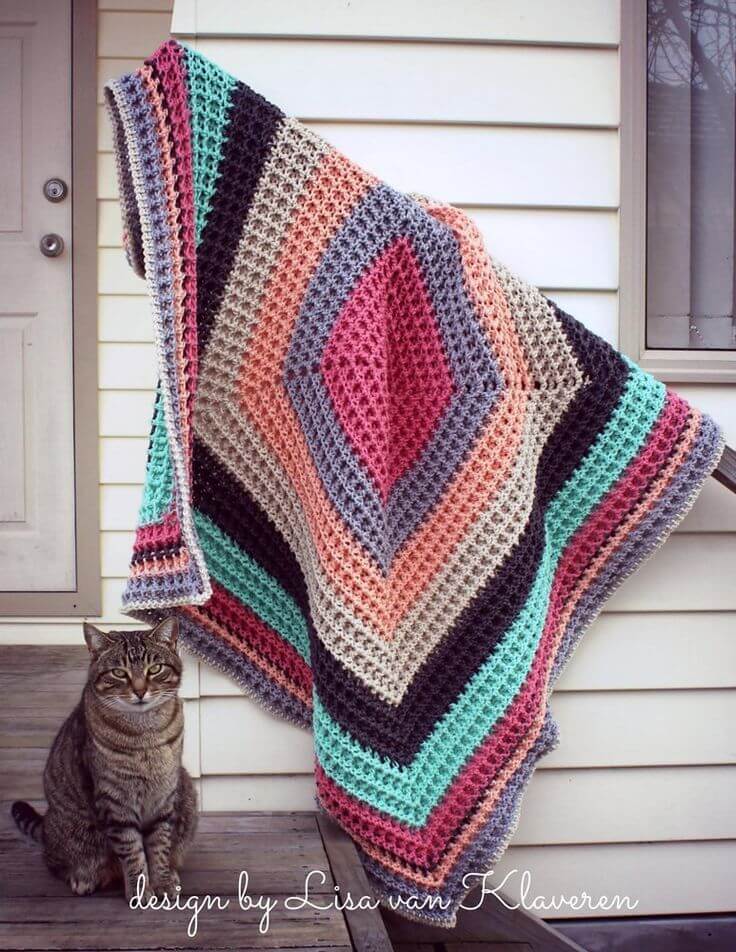 The squared reversible blanket has the waffle pattern appearing on both sides; therefore, you can use both sides interchangeably. This gives the blanket an amazing cozy plushy texture.
16. Alaskan Waffle Shawl Free Crochet Pattern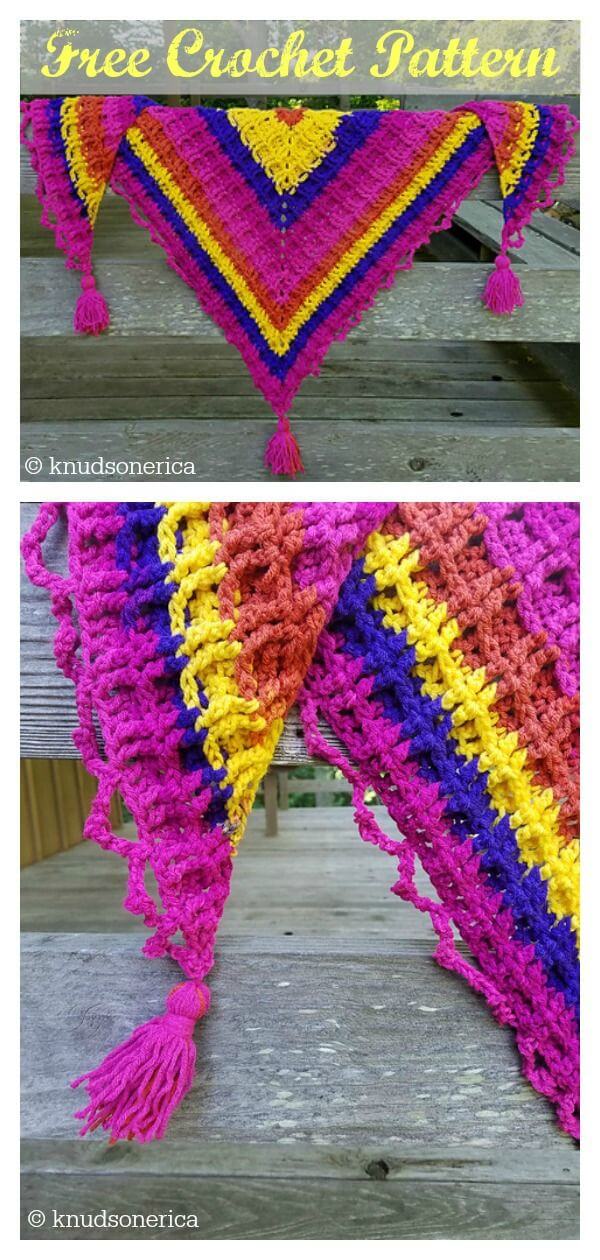 I love this waffle stitch crochet shawl! The shawl can be made in any weight yarn, and it is reversable. Therefore, you can wear it on either side. 
17. Waffle Weave Stitch Baby Blanket Free Pattern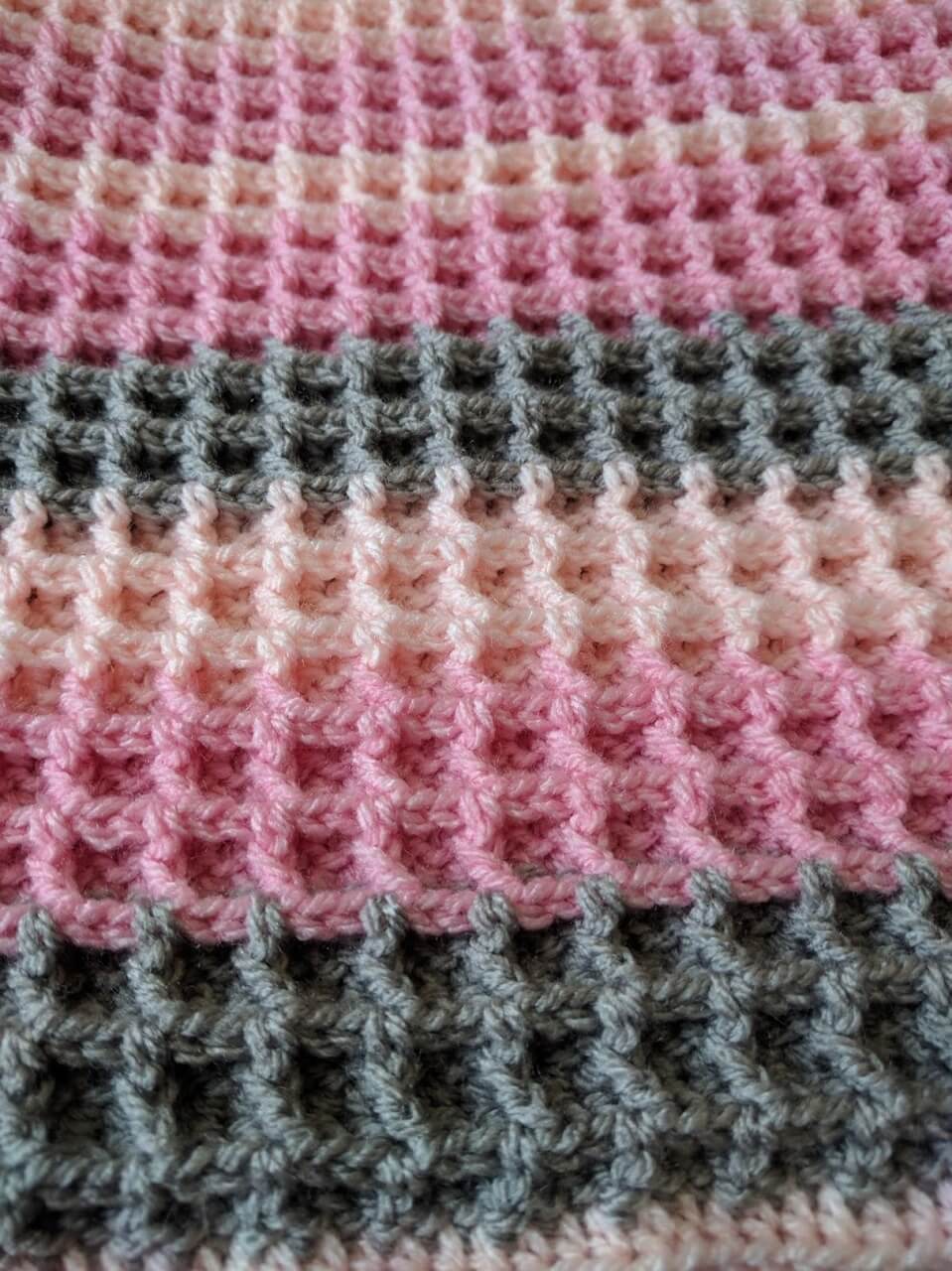 This baby blanket crocheted using the waffle stitch. It is comfortable and warm, perfect for your little one. It looks gorgeous in any solid colour with a simple white border.
18. Amigurumi Waffle stitch- One Dog Woof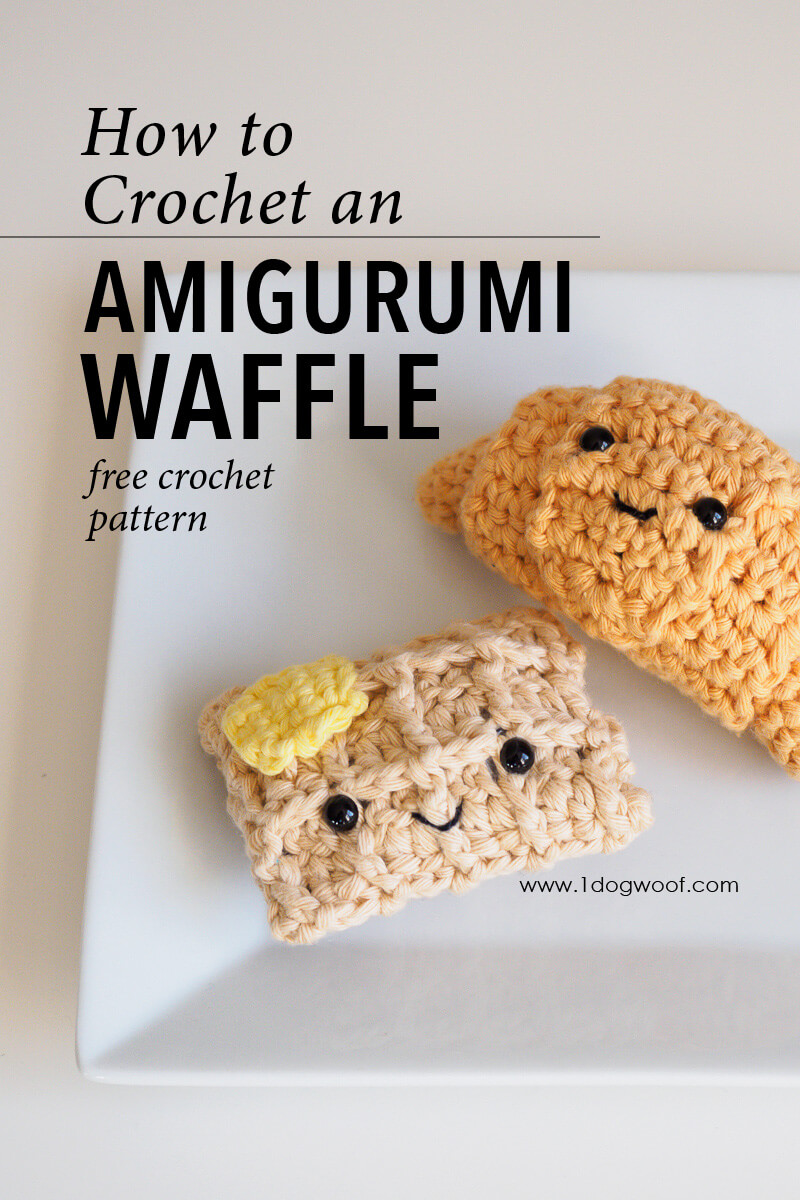 This tiny, amigurumi waffle stitch pattern is one of the easiest waffle patterns to make. The waffle is made into a tiny rectangle, which is folded over and sewn together on the short ends. The eyes are then sewn in to make a face.
19. Breakfast in Bed Waffle Stitch Sweater Free Pattern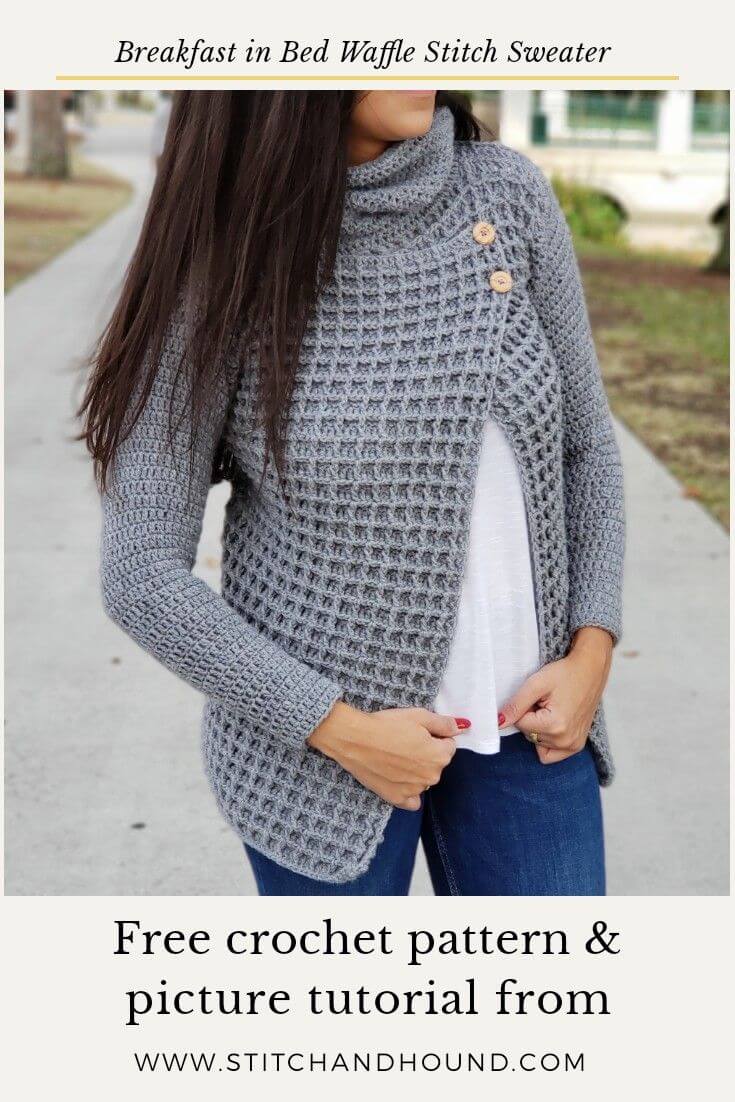 This classy waffle stitch sweater is crocheted using the worsted weight yarn.  It is made into triangles that are later assembled to create this gorgeous breakfast in bed waffle sweater. The waffle stitches give it an amazing texture, and the collar adds to the coziness.
20. Waffle Stitch Ear Warmer Free Crochet Pattern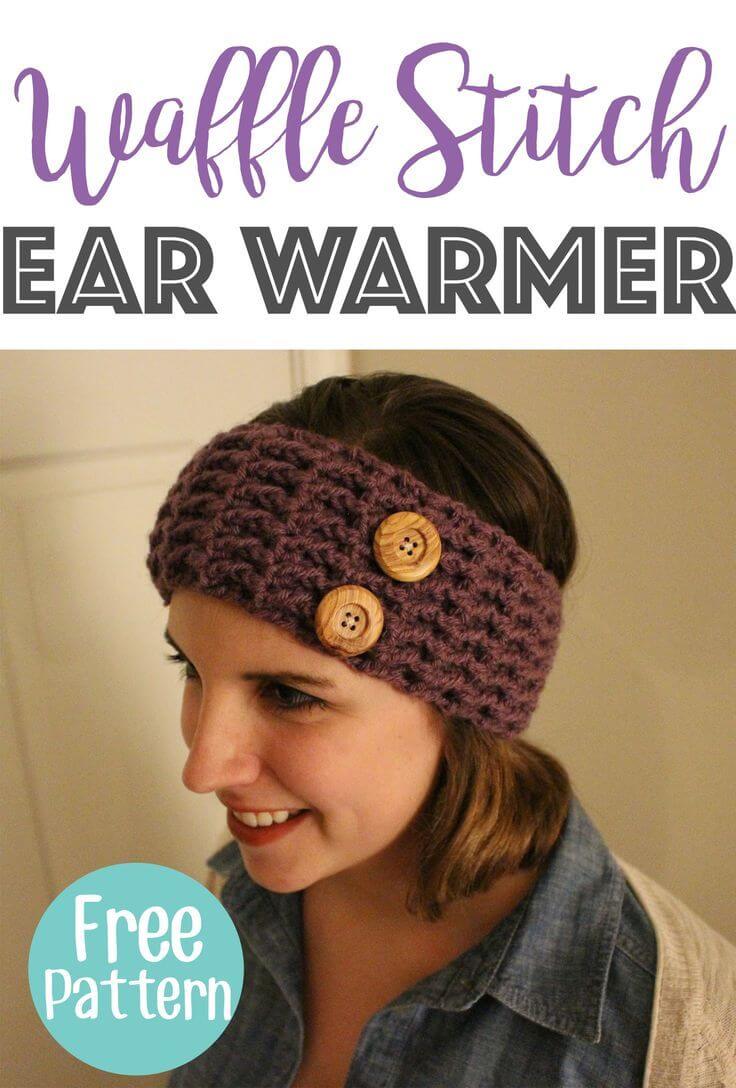 These cute ear warmers are made using the waffle stitch pattern. They can are topped with large buttons for a stylish finished look. 
conclusion
There you have it! 20 fascinating Crochet waffle stitch free patterns just for you. What are you waiting for?