This page includes crochet sneaker slipper booties free patterns & paid baby shoes. Baby booties are the perfect gift for any new born or an infant. Making of these crochet sneaker slipper booties takes very less time and relatively less amount of yarn. There are so many patterns for crochet baby booties and in different styles.
1. Dainty Mary Janes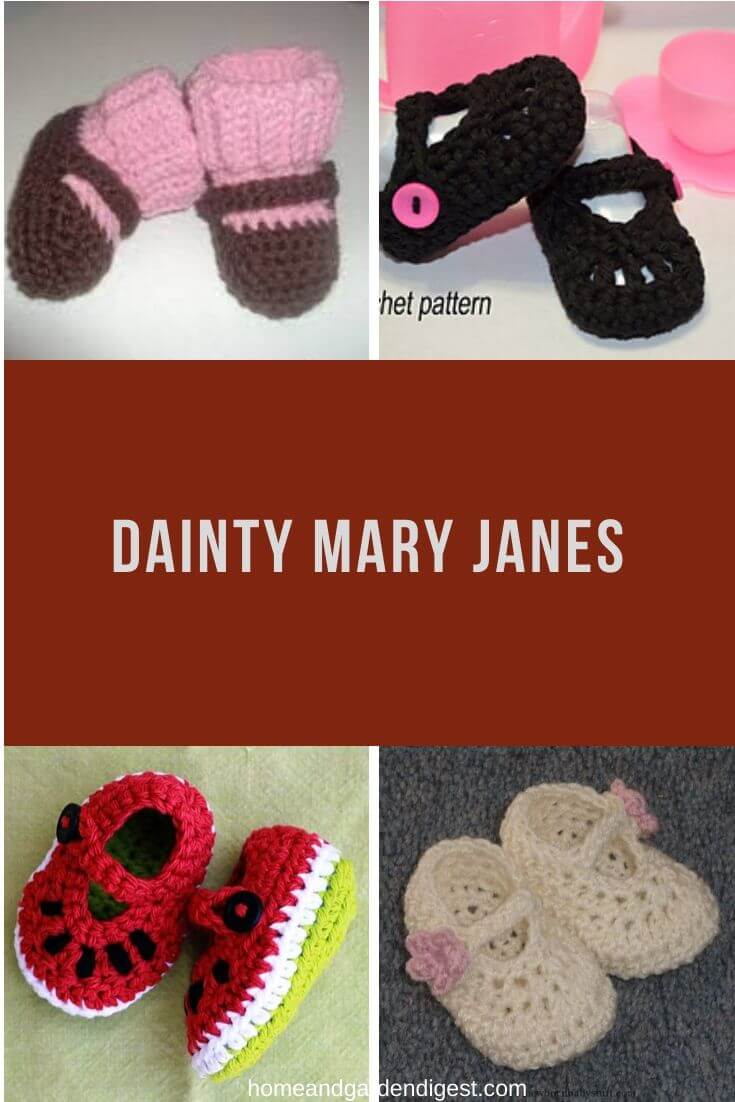 This is a free crochet sneaker slipper bootie pattern that calls for very less amount of yarn and presents the classic style beautifully. This free crochet bootie is a perfect accompaniment to a sweet little dress.
2. Simple Crossover Bootie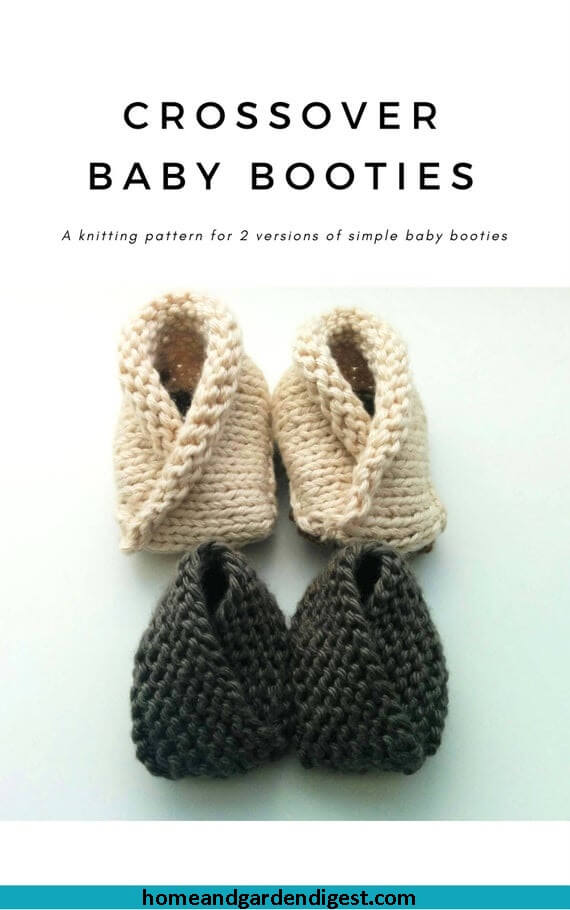 This simple crossover bootie pattern calls for double knitting (DK) weight but seems to have been made with sport yarn. This crochet bootie design is simple yet clever design.
3. Crochet Baby Sneakers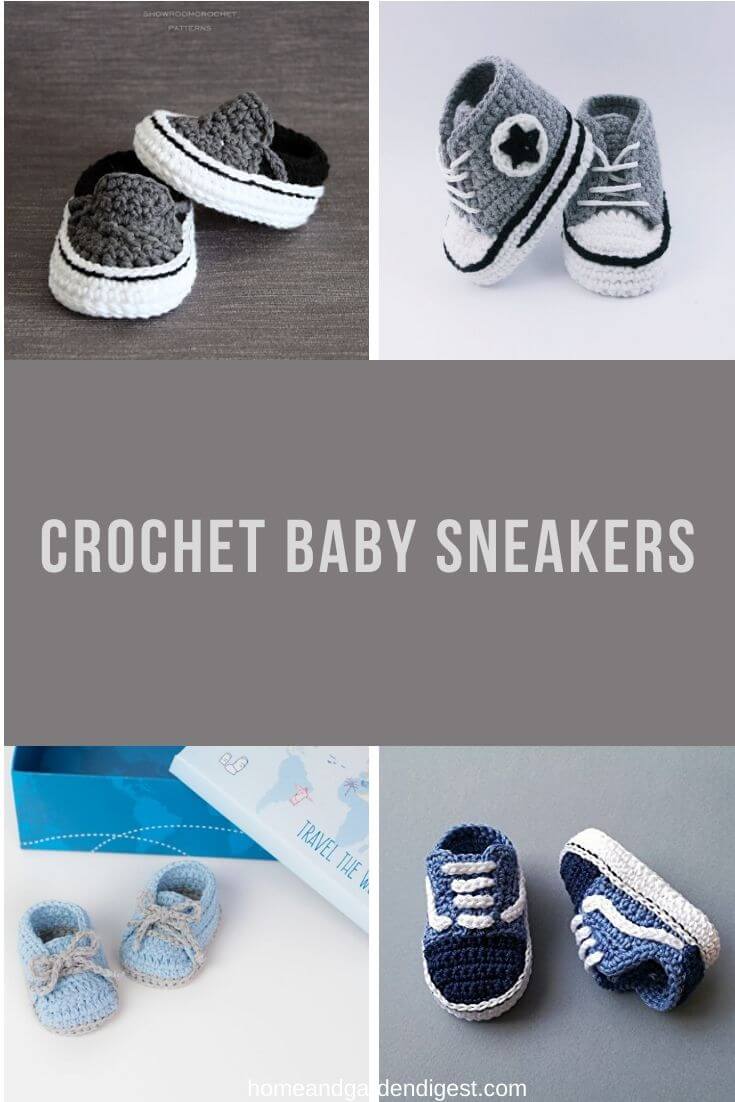 Isn't this an amazing pair that is originally a Russian pattern. This crochet baby sneaker pattern also calls for very less amount of yarn as very small amount of yarn is needed to crochet these baby sneakers.
4. Crocodile Stitch Baby Booties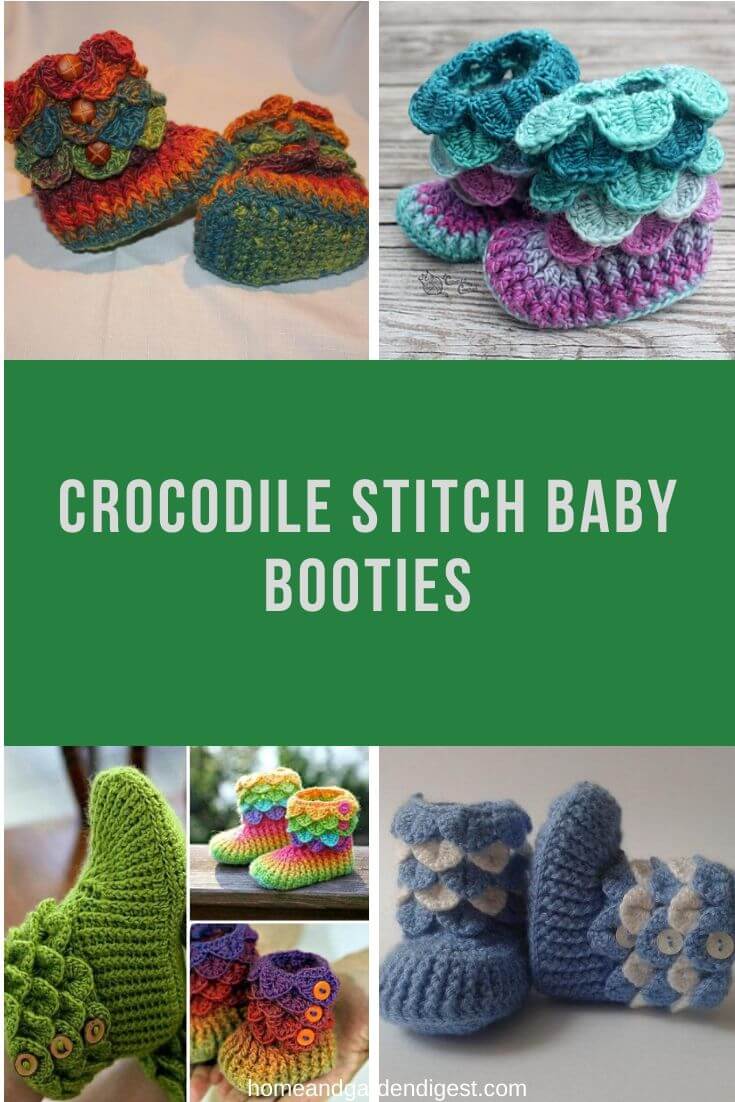 These crocodile stitch baby booties are modern baby booties and are a great way to become the part of this fun trend. A small amount of double knitting or sport weight yarn is needed for it.
5. Crochet Wrap Around Button Infant Boots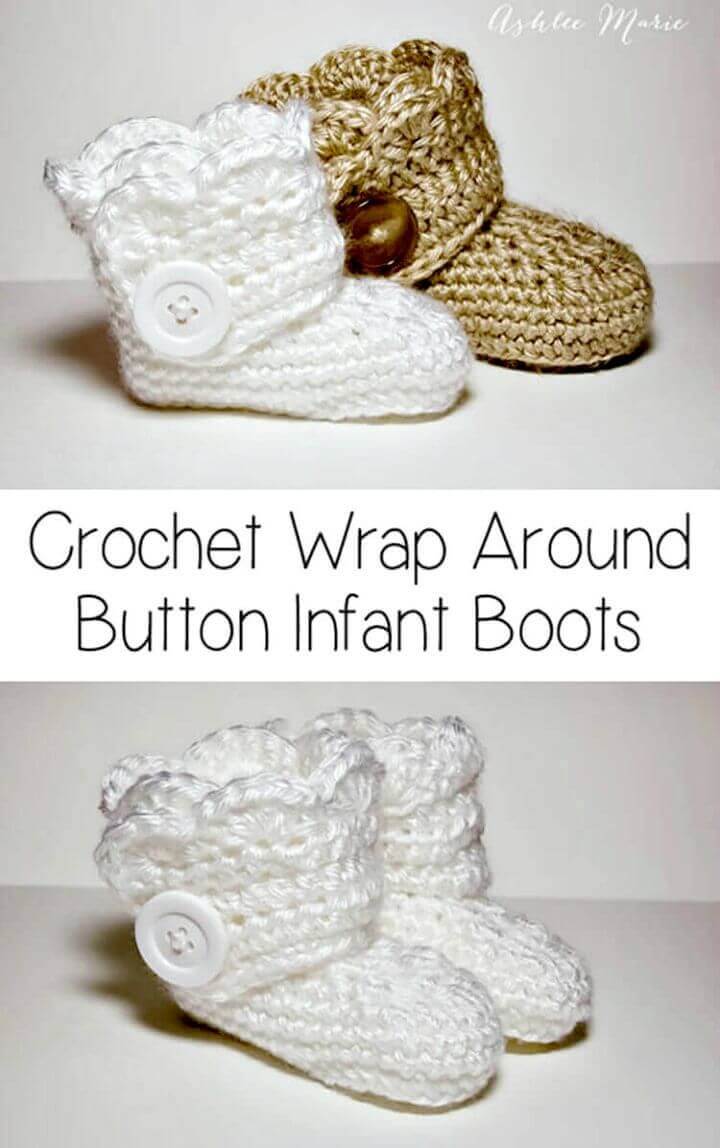 This free crochet wrap around button infant boots pattern come for both baby boy, and girl. These baby booties look so lovely that they can compliment any dress. Wrap around button booties and make perfect booties for an infant.
6. Elfin Baby Booties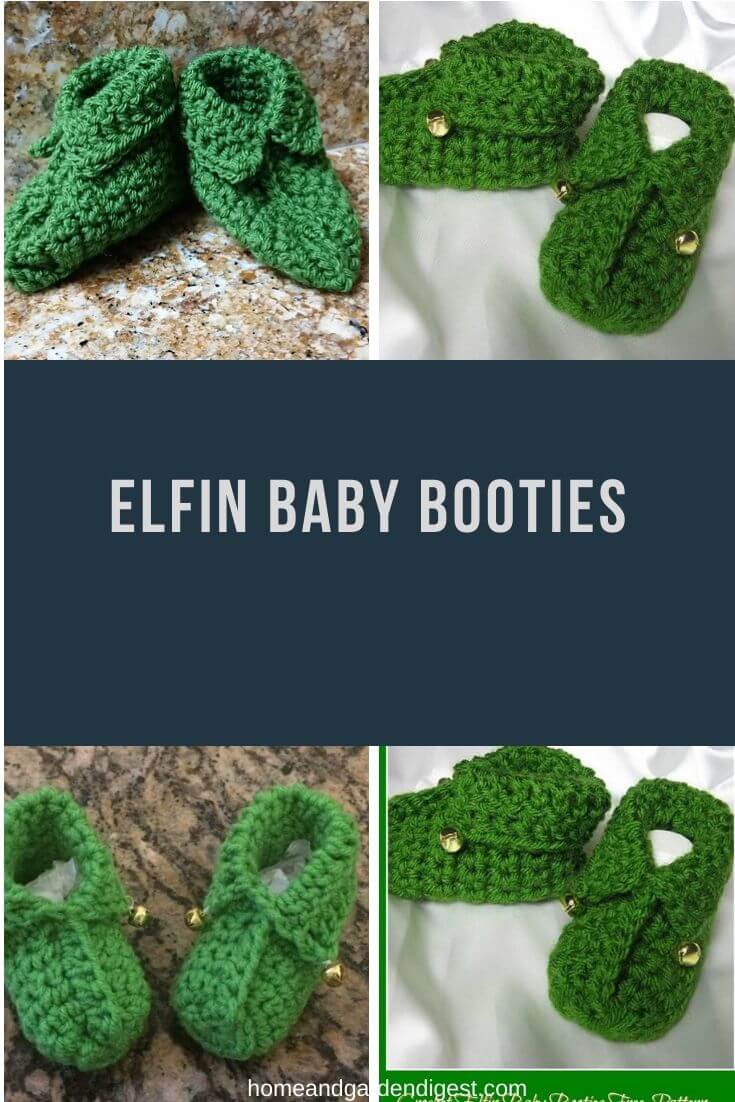 These funny little elfin baby booties are too cute that they can make any parent go WOW. You can go for worsted or aran yarn to crochet these beautiful elfin baby booties.
7. Molly's Mukluks
This is a free crochet pattern for baby booties. Some people find this crochet pattern little confusing and complex, so hold off on this if you are a crochet beginner. These baby booties are crocheted with worsted yarn.
8. Crochet Baby Cowboy Booties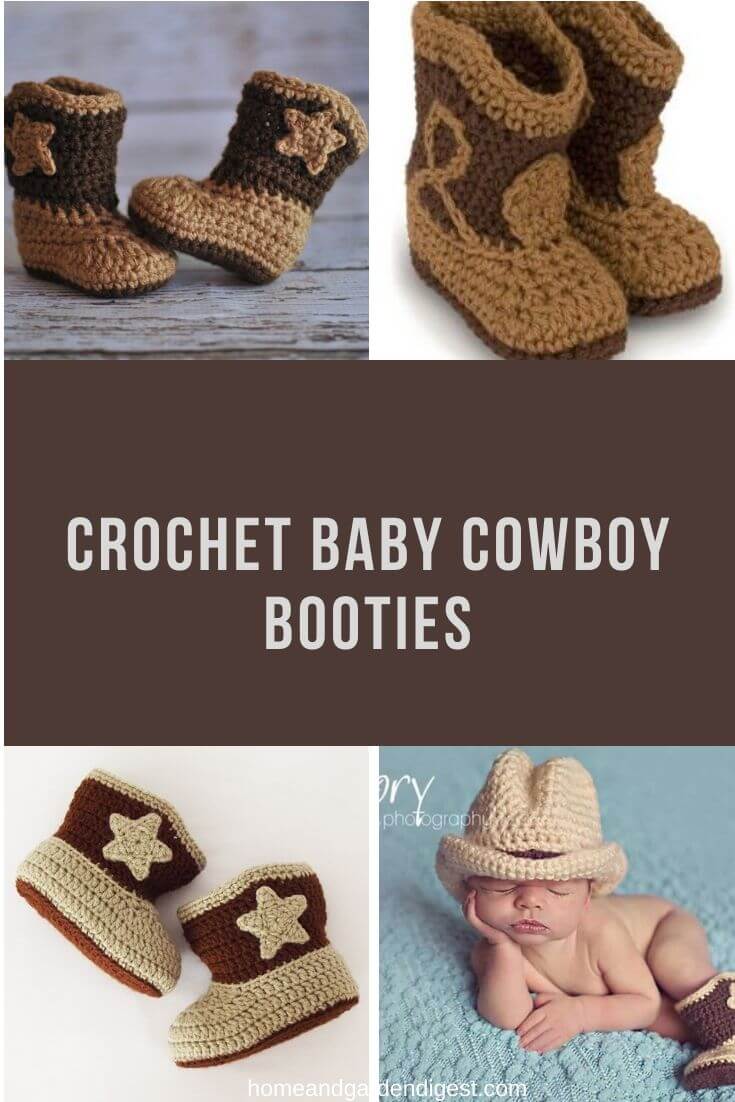 This is a free crochet baby cowboy bootie pattern for which you can use worsted or aran weight yarn. This crochet pattern is also little confusing but a little effort will pay you off at the end.
9. Princess Shoes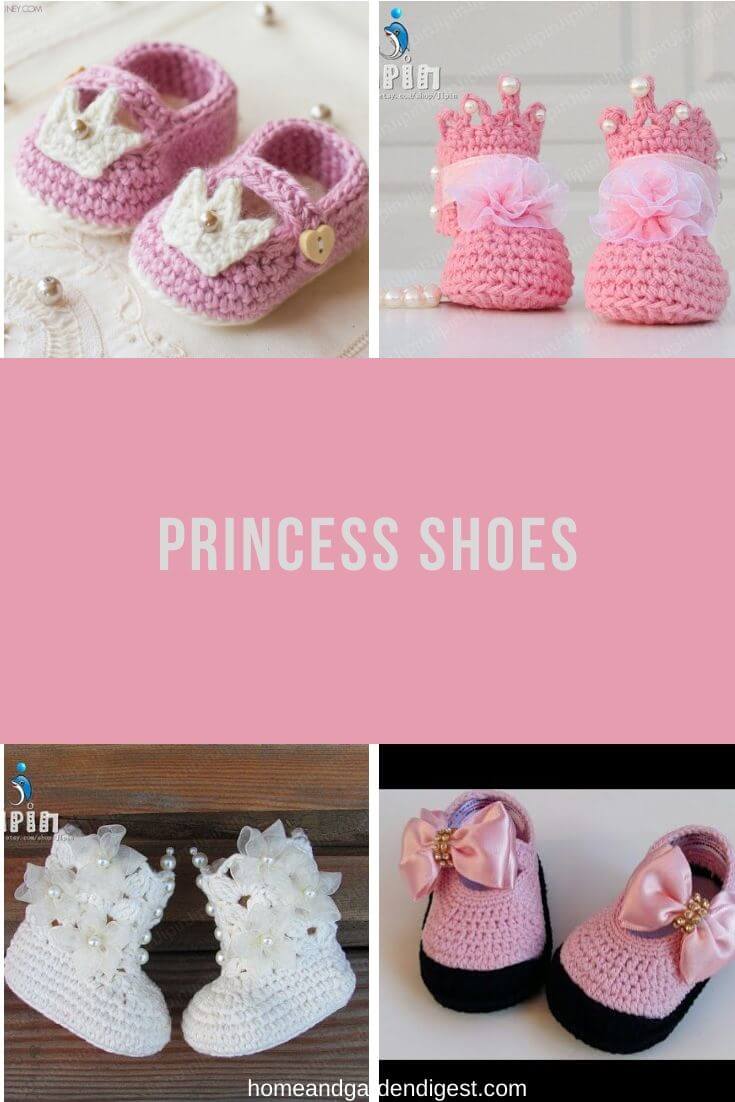 This is another sweet little pair for little angel girls. This crochet pattern is perfect for an everyday use. You can use a white or any suited color ribbon to make a rose on princess shoes. Very little amount of yarn is needed.
10. T-Strap Booties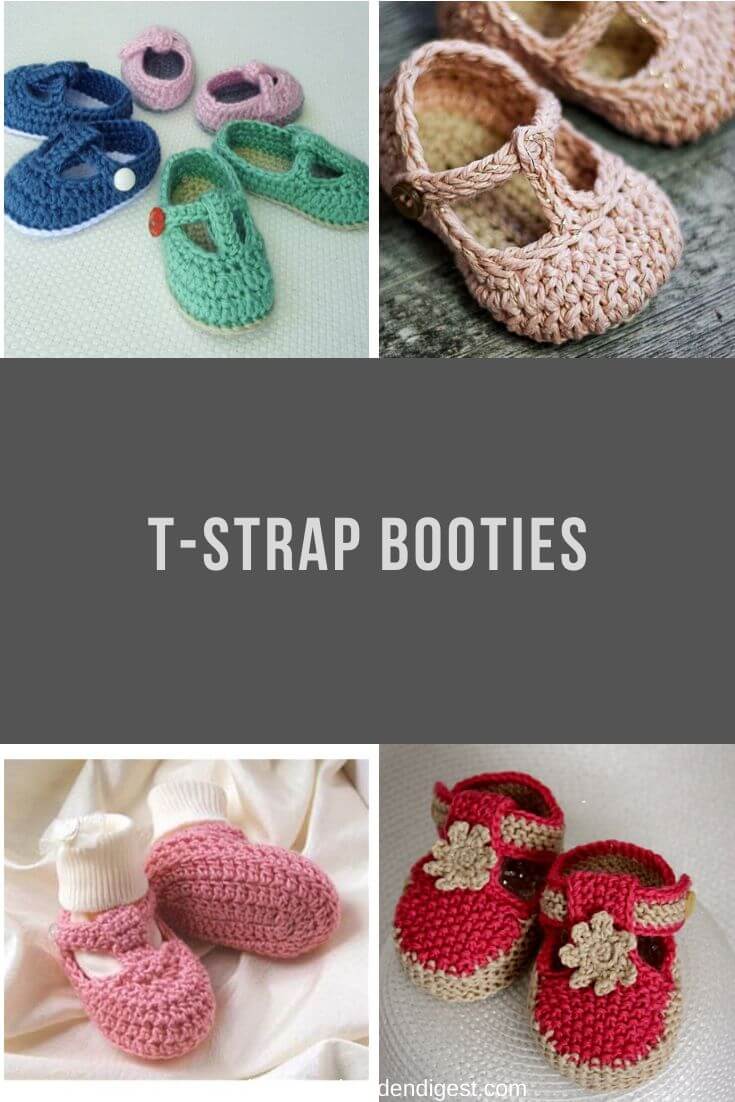 These cute t-strap booties add charm to a baby's look. Sport or worsted weight yarn is recommended for t-strap bootie pattern. A combination of white socks and pink crochet bootie make a perfect pattern.
11. Latest Baby Booties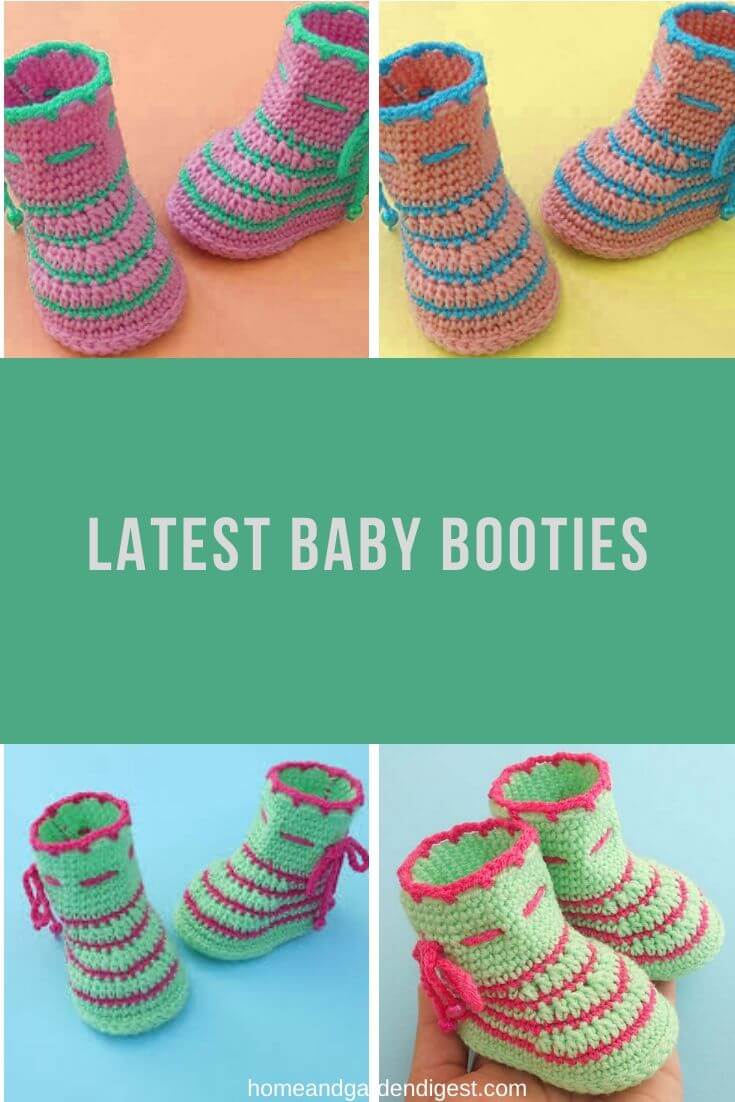 This free crochet baby bootie pattern uses baby weight yarn. This pattern includes techniques like bottom – up, and chain. These baby booties look very attractive and pretty.
12. Faux-Fur and Wool Baby Booties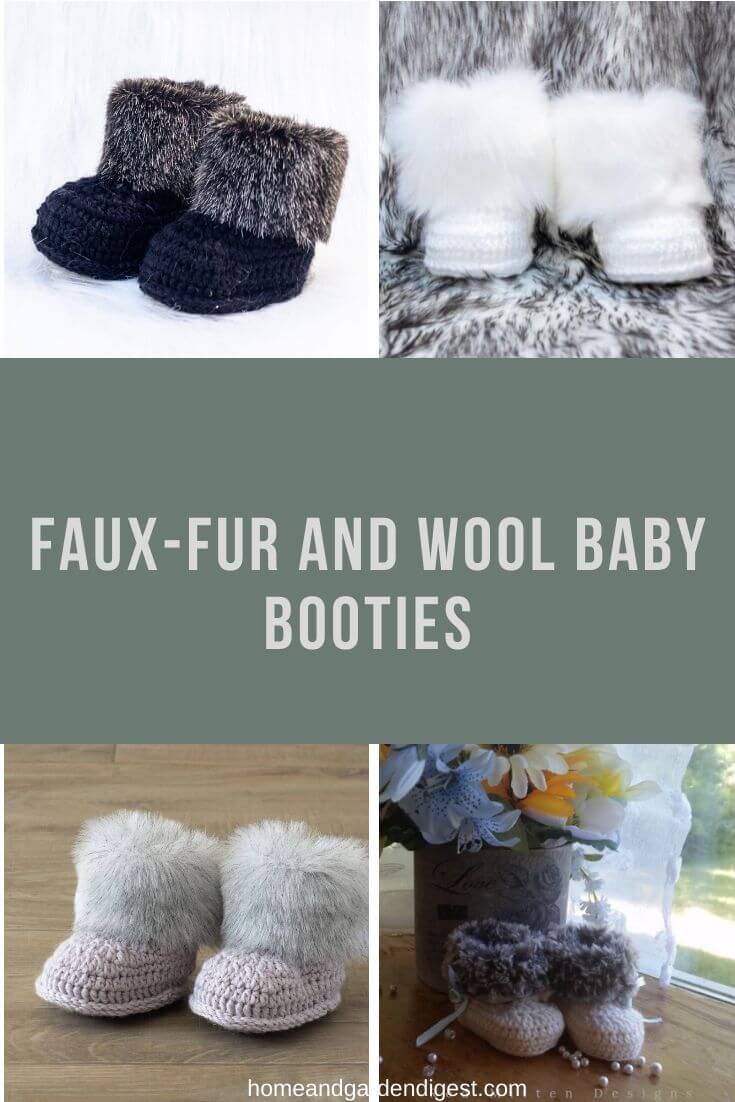 This is a free crochet wool baby bootie pattern that is made using aran-weight yarn. These baby booties keep baby's feet warm. You will see your infant happy all the time.
13. Simple Adorable Baby Booties
These are simple, adorable baby booties crocheted using aran-weight or worsted weight yarn. This simple pattern uses very less yarn.
14. Rag Quilt Baby Booties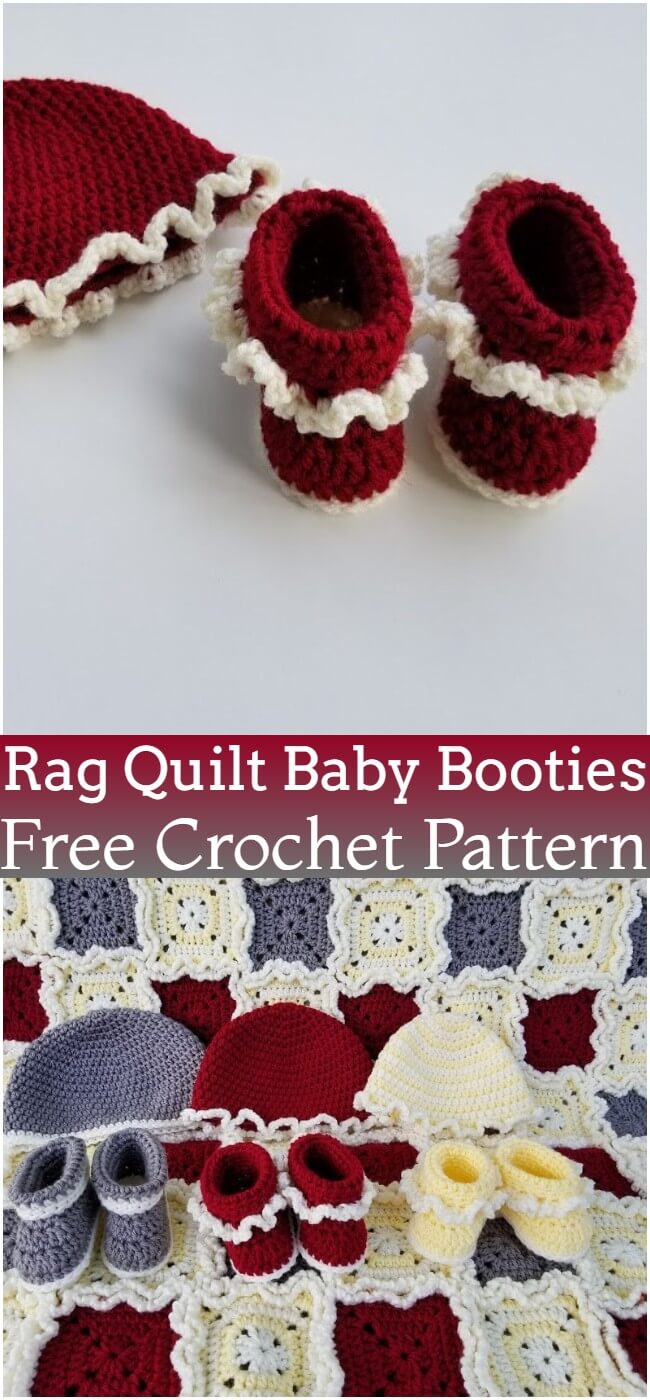 This rag quilt baby booties is a free pattern. For crocheting this rag quilt baby bootie pattern, aran-weight yarn is recommended.
15.

Simple Baby Booties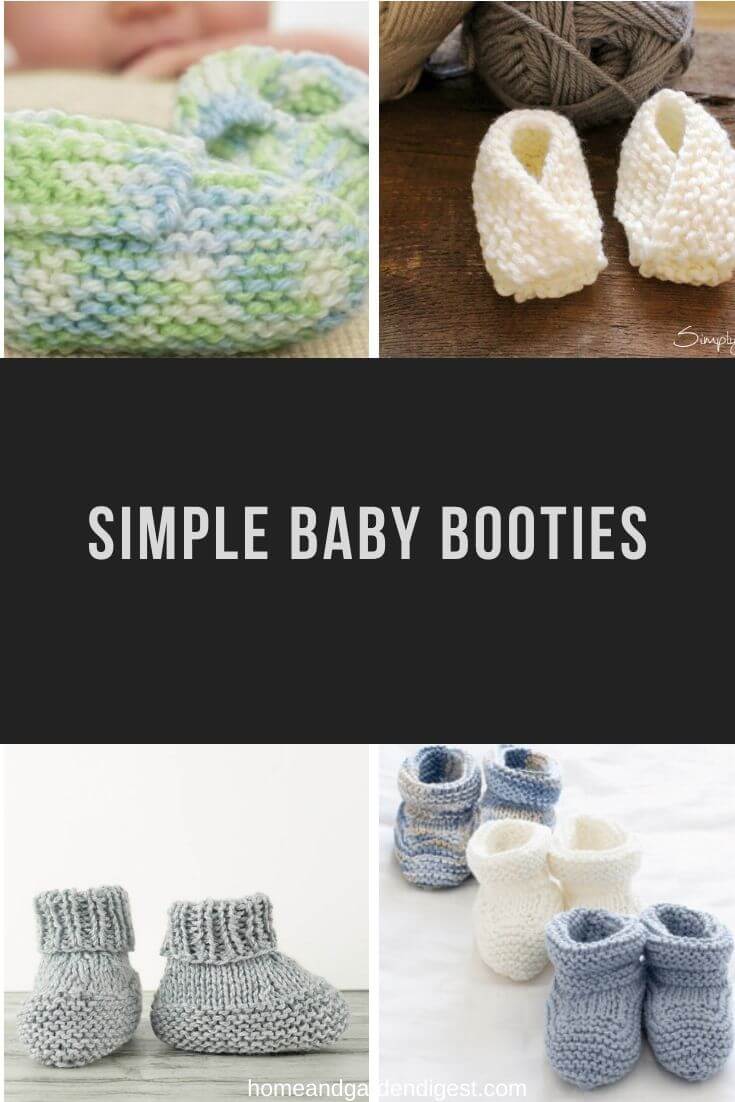 These simple baby booties are easy to crochet and look very adorable. For this simple baby booties pattern, use aran-weight yarn. This is a great pattern for a beginner.
16. Ridged Baby Booties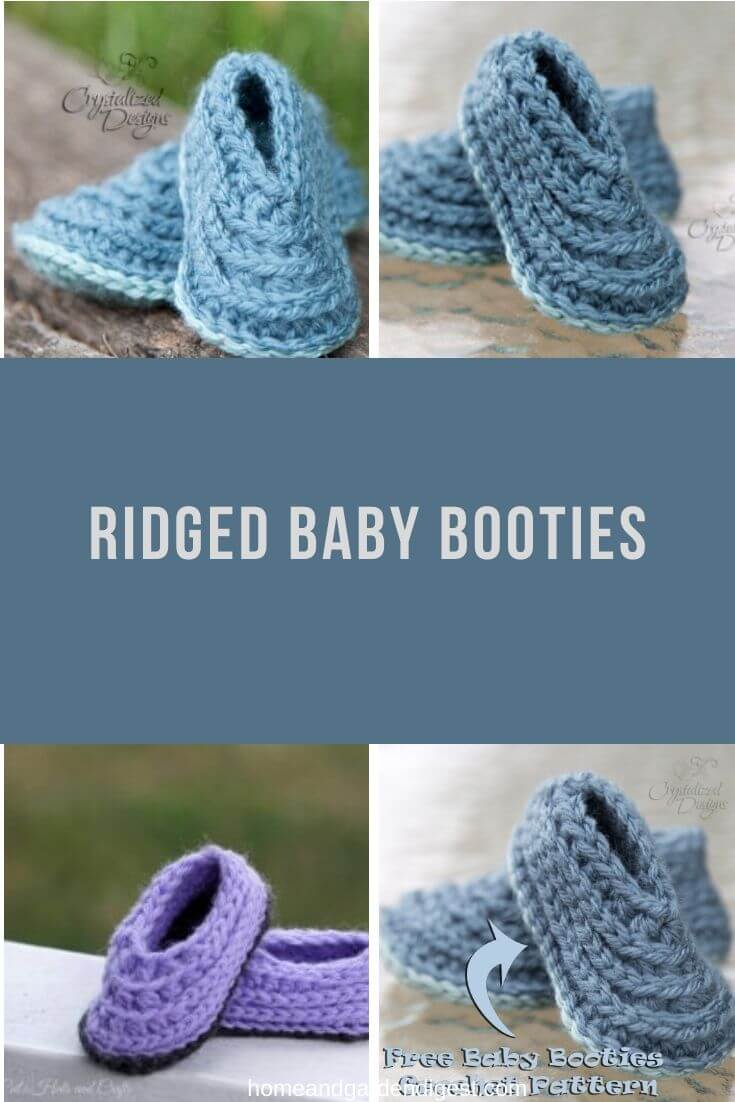 This free ridged baby bootie pattern uses worsted-weight yarn. Technique used in this crochet is in-the-round. Beginners can try this pattern as this is an elegant yet easy design.
17. Primrose Baby Booties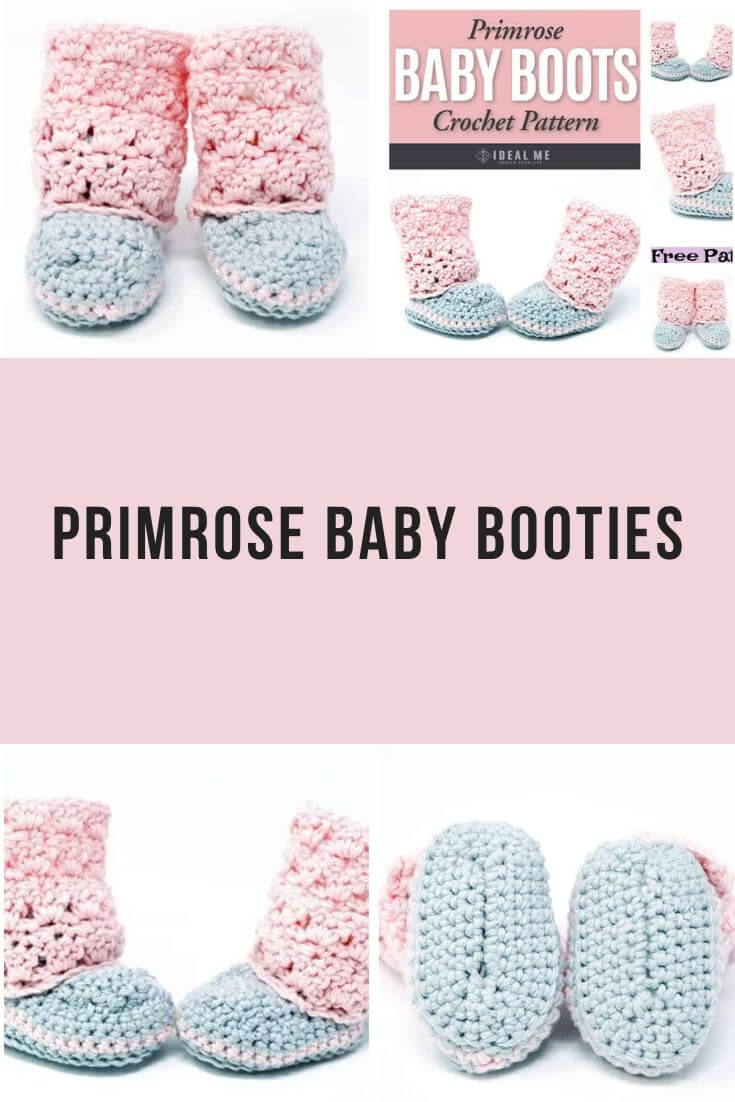 These primrose baby booties look very adorable and are very easy to crochet. This crochet is calls for some extra efforts and practice.
18. Catori Baby Mocassins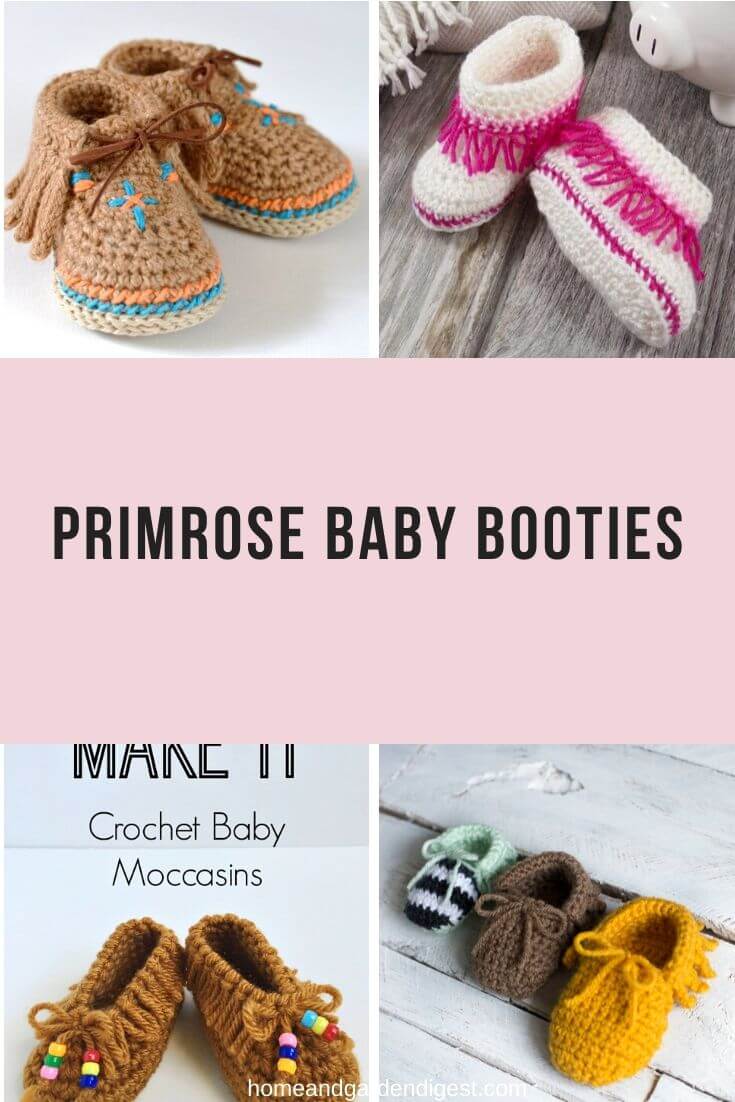 This free catori baby moccasins pattern uses sport – weight yarn and is very easy to make. This can make a perfect gift for a 6 months old baby.
19. Cookie Grandma Baby Bootie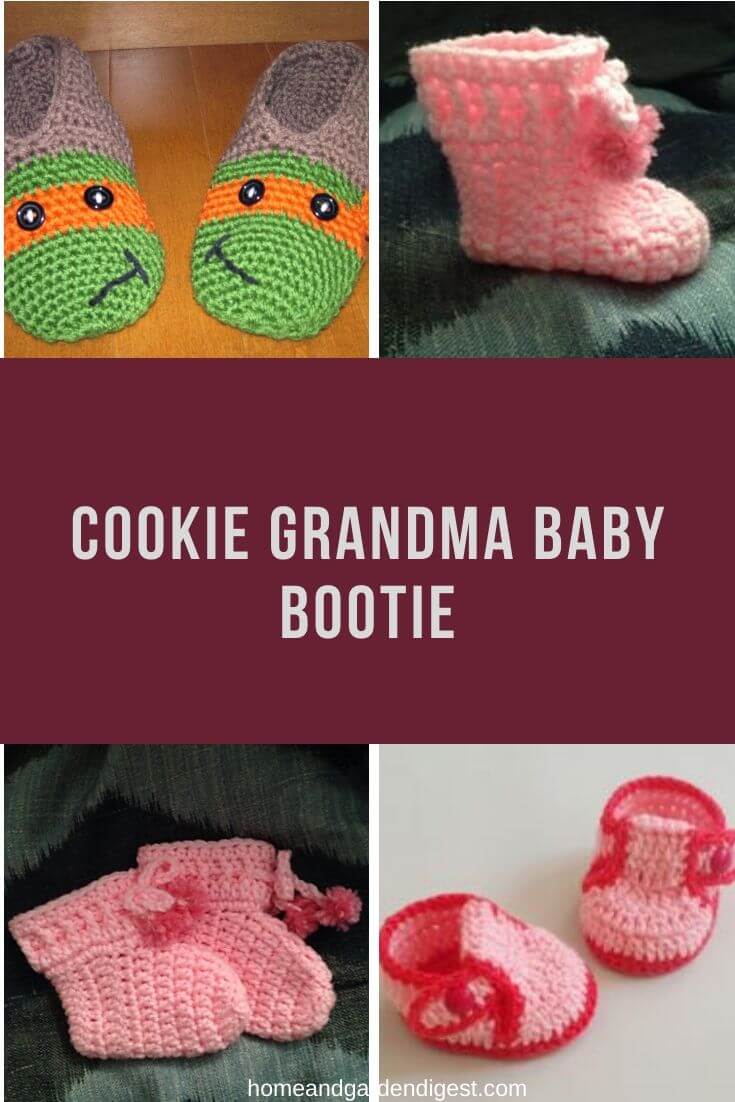 This is a free pattern that uses worsted-weight yarn. These cookie grandma baby booties look so adorable and go well with almost any dress.
20. Baby Sneakers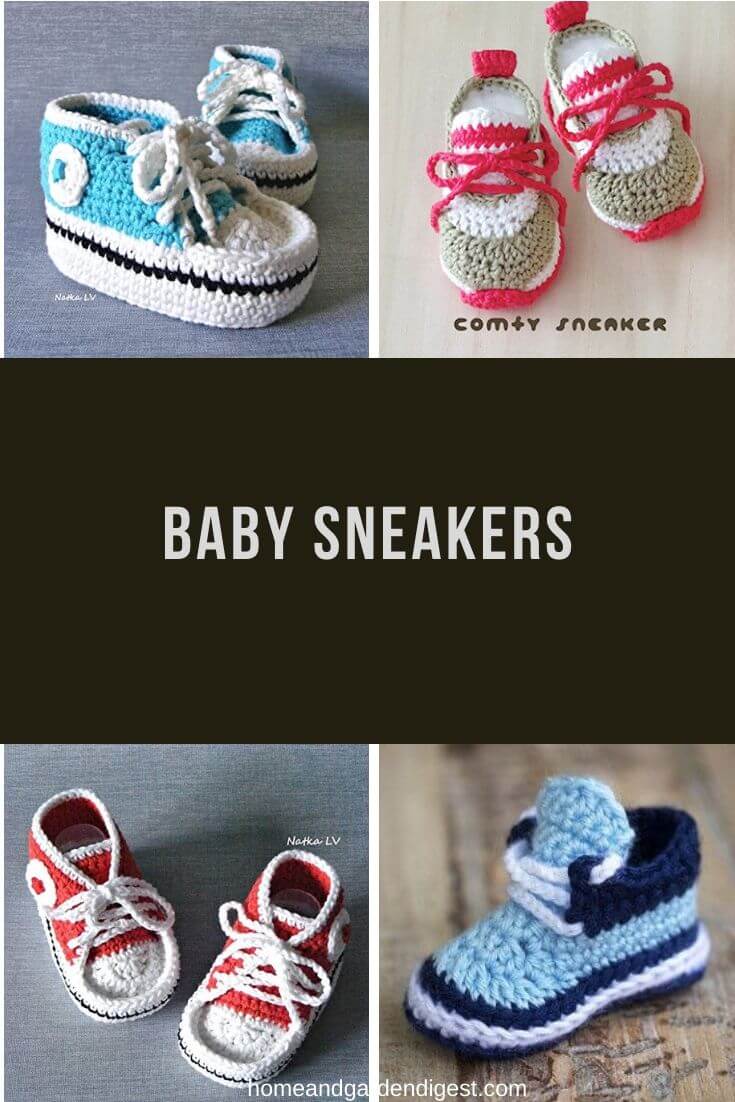 These baby sneakers are so pretty and look super cute when made with a great combination of colors. This free pattern uses dk-weight yarn and is great for beginners to try.
These were some of the Crochet Sneaker Slipper Booties Free Patterns & Paid Baby Shoes patterns. Some of these patterns are easy and some are little confusing or difficult, but all are very cute and add charm to a baby's look.