Are you a knitter who loves moving around with your hooks? There are plenty of designs do help when moving around with your hooks. These DIY crochets will show you how to move around with your hooks organized.
20 DIY Crochet Hook Case & Holder Free Patterns.
1. Crochet Cupcake Pillow Holder.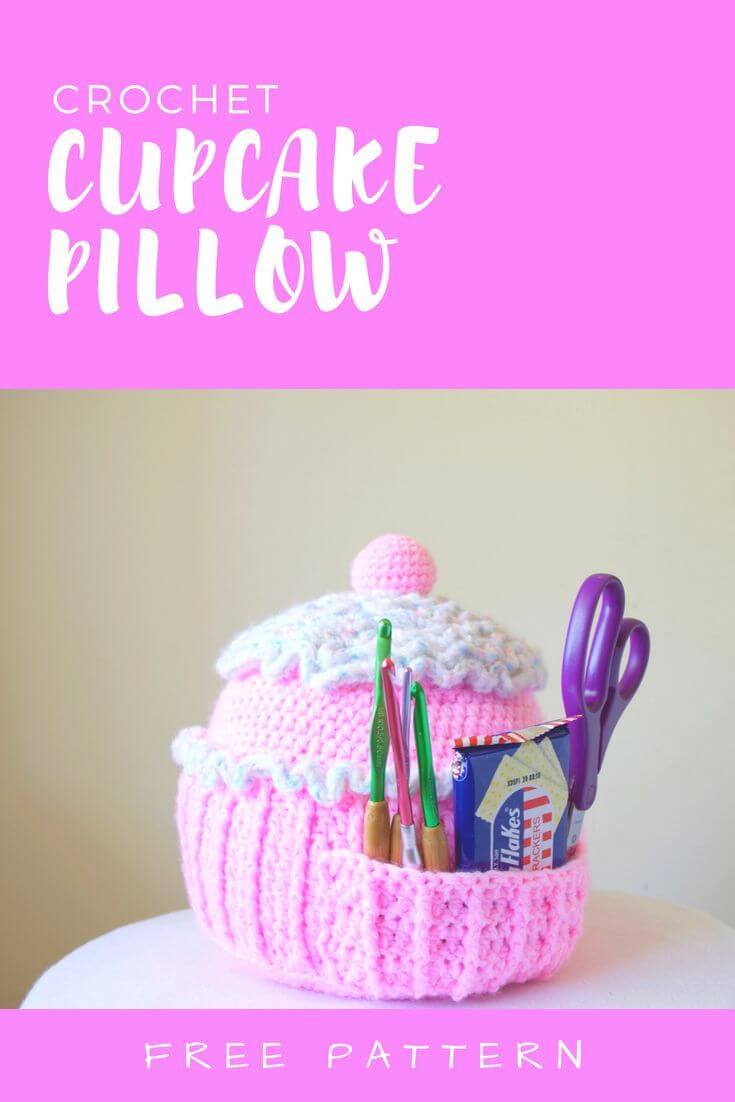 With a properly followed pattern, one can make the crochet, working on the frost, you will also be working on the FLO and the BLO after which you will be doing the raffle as you increase the rounds on the same row.
2. Yarn Basket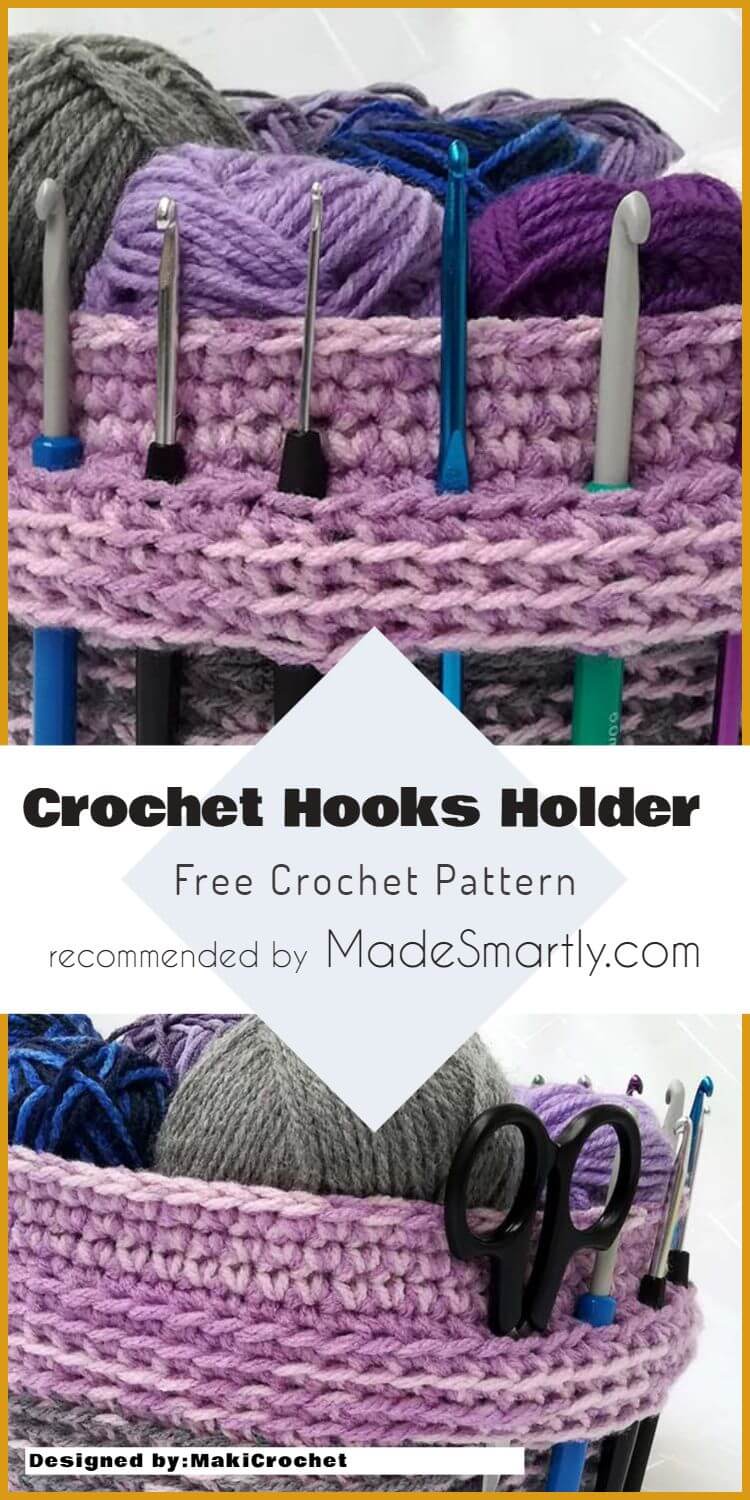 this is a quick and an easy way to organize your work and carry with you your yarn and hooks without losing any. It's consuming and has more patterns that if anybody is working on should take much consideration.
3. Weeber Sally Doll Caddy Mod Kit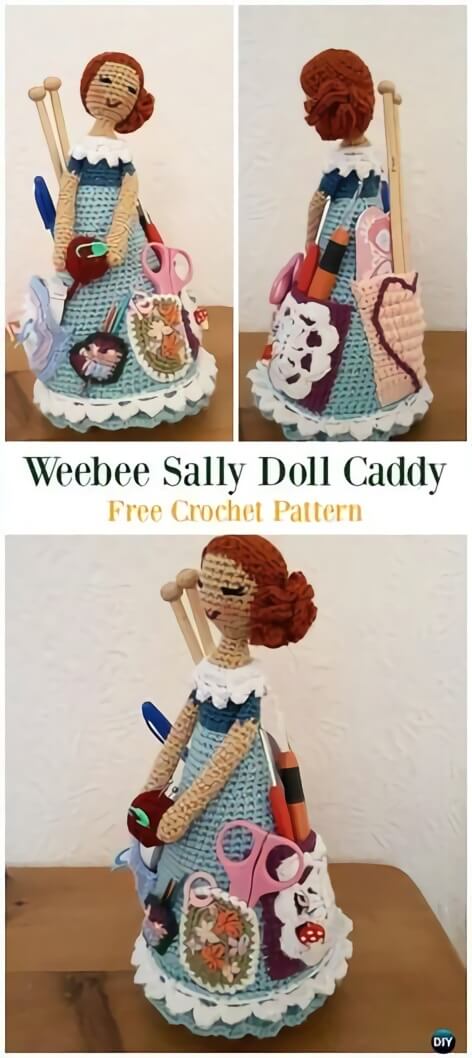 Sally doll crochet has been designed to resemble a vintage style sitting doll. It is fun when crocheting, with elegant long limbs, delicate features and comes with a pattern of a beautiful removable outfit.
4. Amigurumi kangaroo Hook Holder.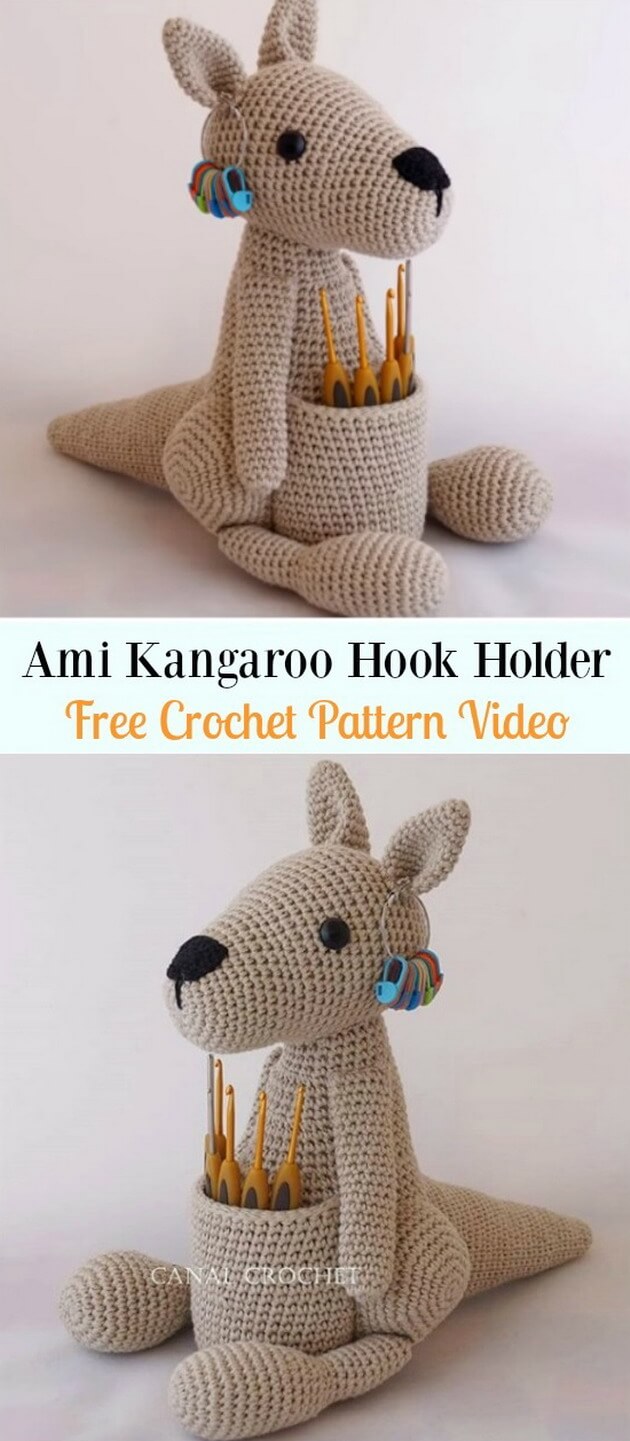 Created with a design of kangaroo. It is a hook organizer with kangaroo punch at the front, perfect for hook and needles. If you can single crochet and work in rows then this is the best crochet for you.
5. Bernat Koala Basket Buddy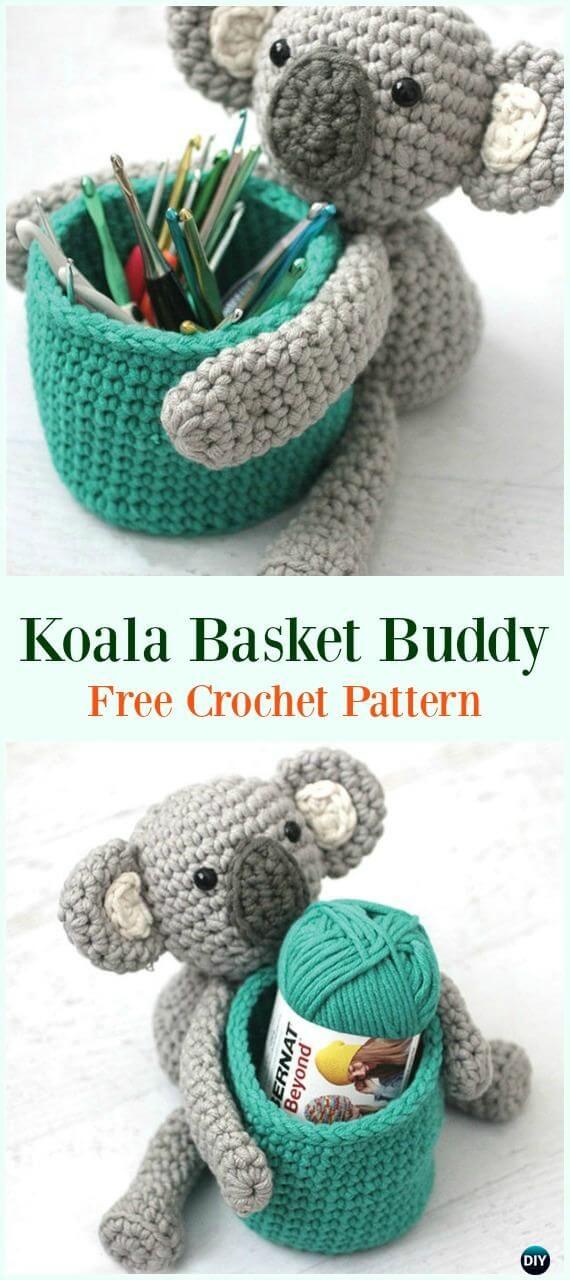 Koala doll keeps your pens, pencils and you hook company as you work, and with Bernat Beyond yarn, you can complete the crochet quick, this is because of its unique twist and super bulky gauge.  
6. My Little Froggy Helper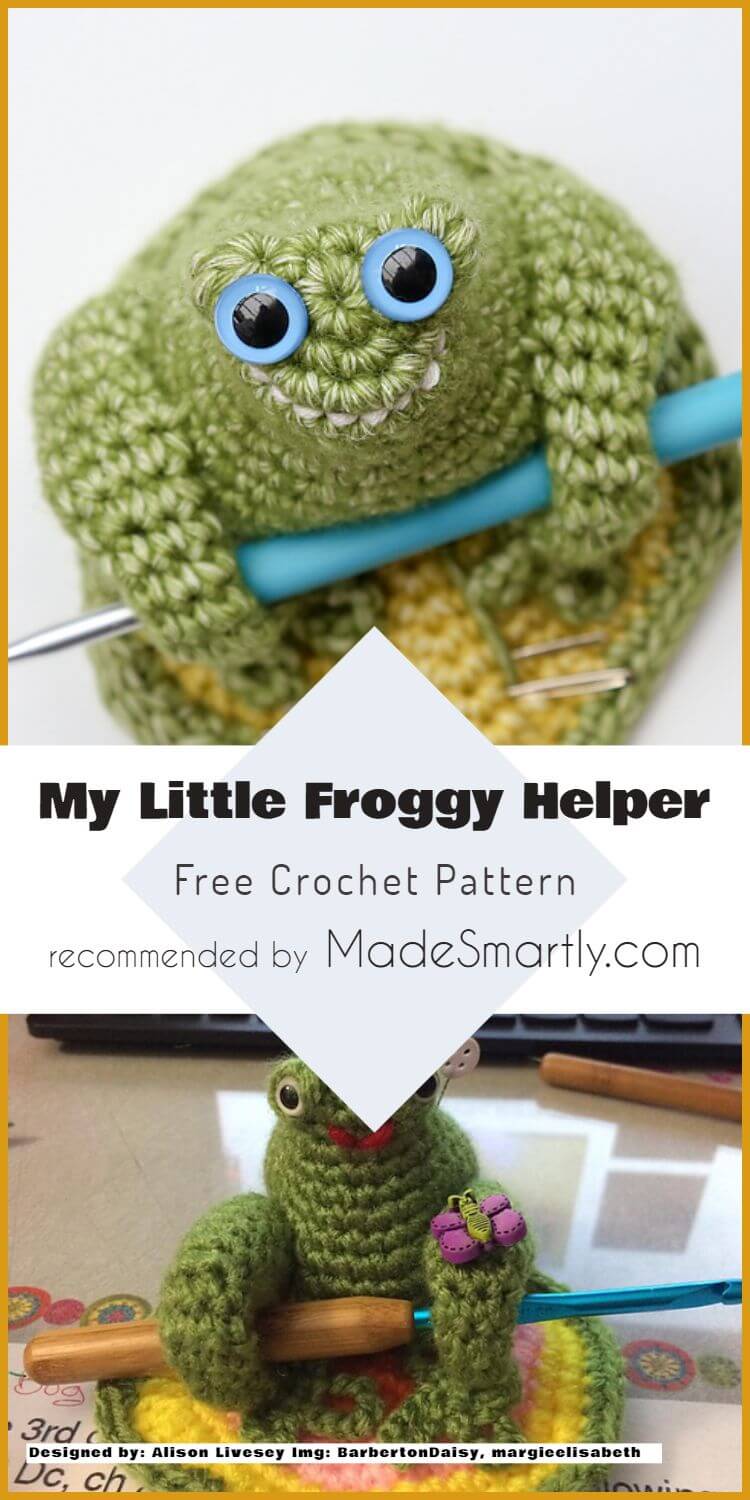 Little froggy helps in holding your hooks and yarns safely as you move around. It has a simple design and pattern that makes it unique.
7. LeenTje's Crochet Hook Case.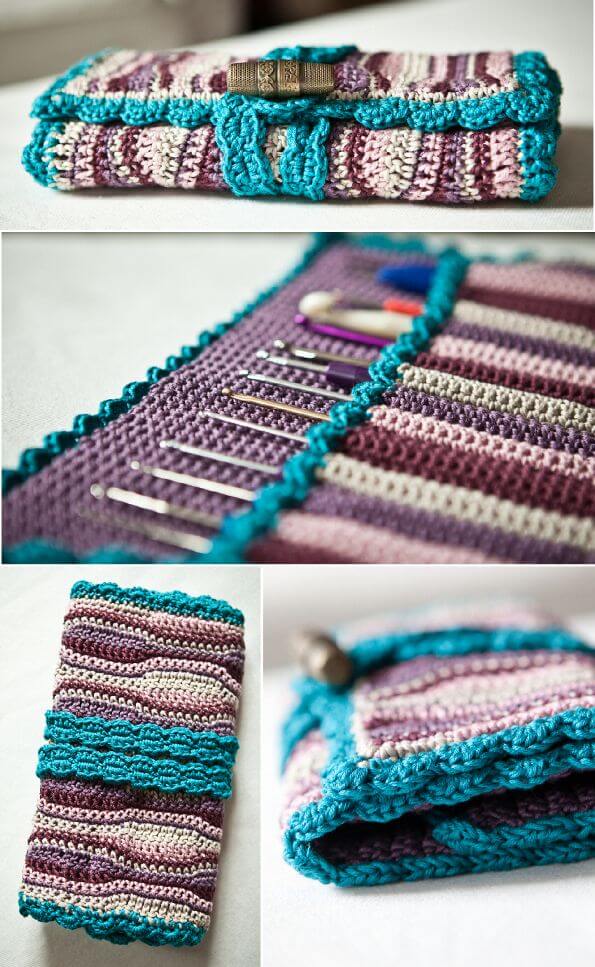 This is the best crochet for beginners who don't like to constantly count stitches. They are made in different packages, purse, bags, and cases.
8. Travel Hook Case.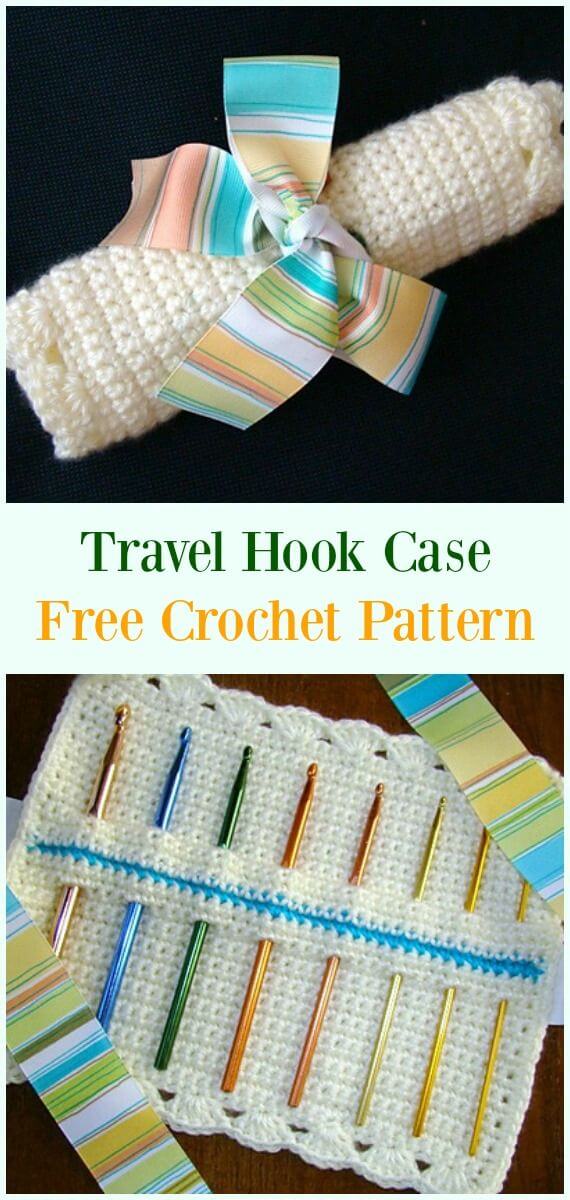 This versatile Crochet hook knitting Needles can fit at least 10 hooks or 5 pairs of needles in the inner pocket and also tin-full notions and stitch in the front pocket. It has simple patterns that any beginner can do.
9. Plaid Hook Caddy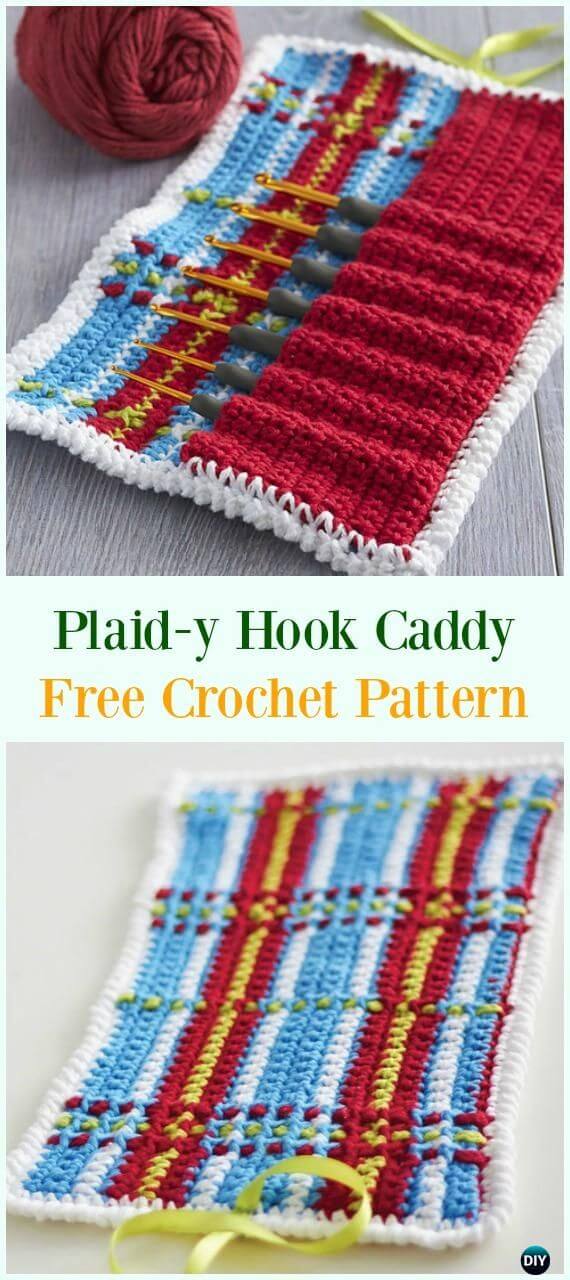 With this Lily Sugar and Cream yarn used, you can make this crochet according to your design and style. With or without colors to make it presentable.
10. Crochet Hook Case JellyRoll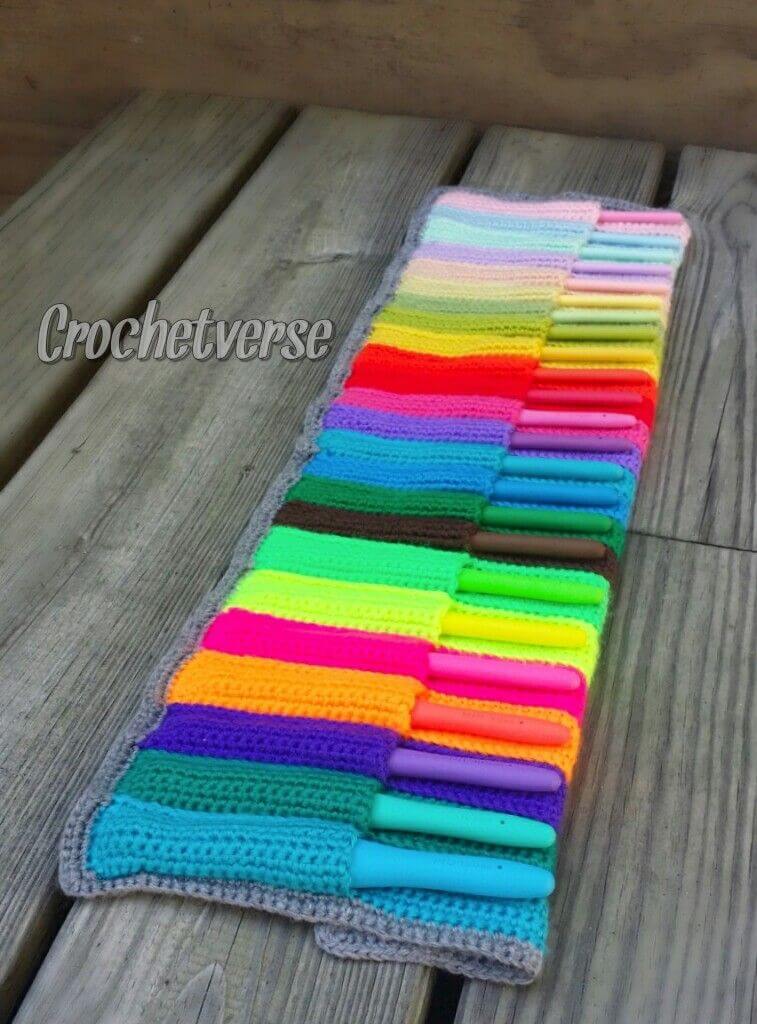 with this you can hook yourself a case to store your done hooking materials. It is fully customized to any number of small or large hooks and color making it to your design and style. 
11. Foxy Crochet Hook Case.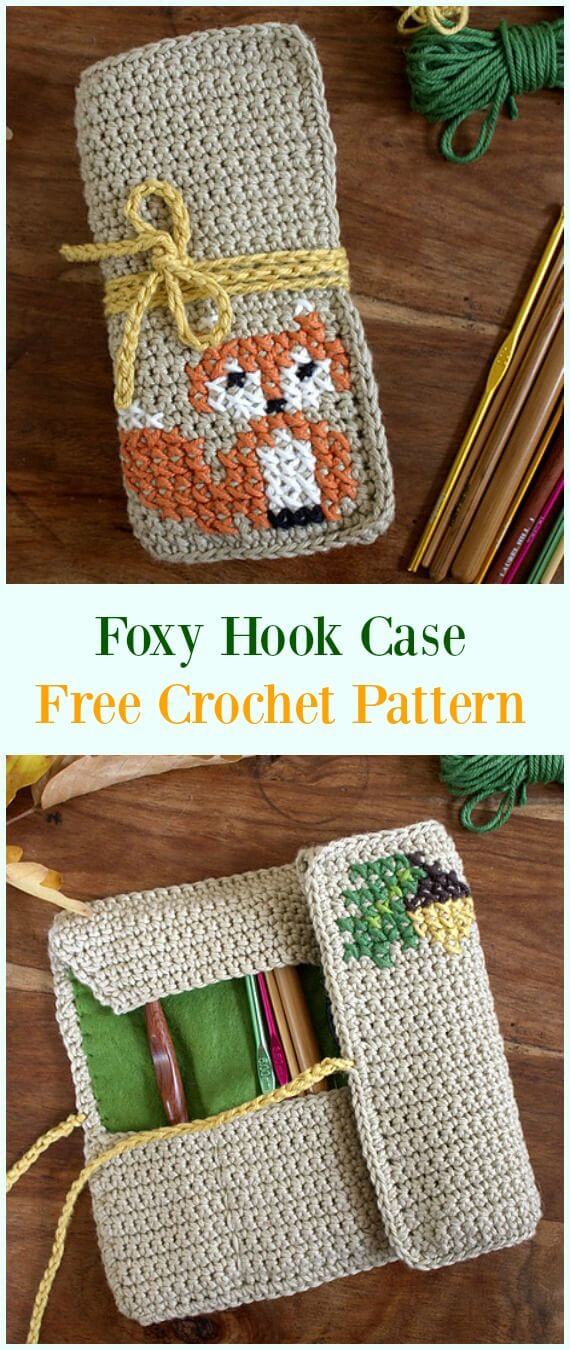 It's a delightful crochet hook case, that is the perfect housing for all your hook. It is a simple easy to follow the pattern that everyone can make and follow.
12. Bird basket.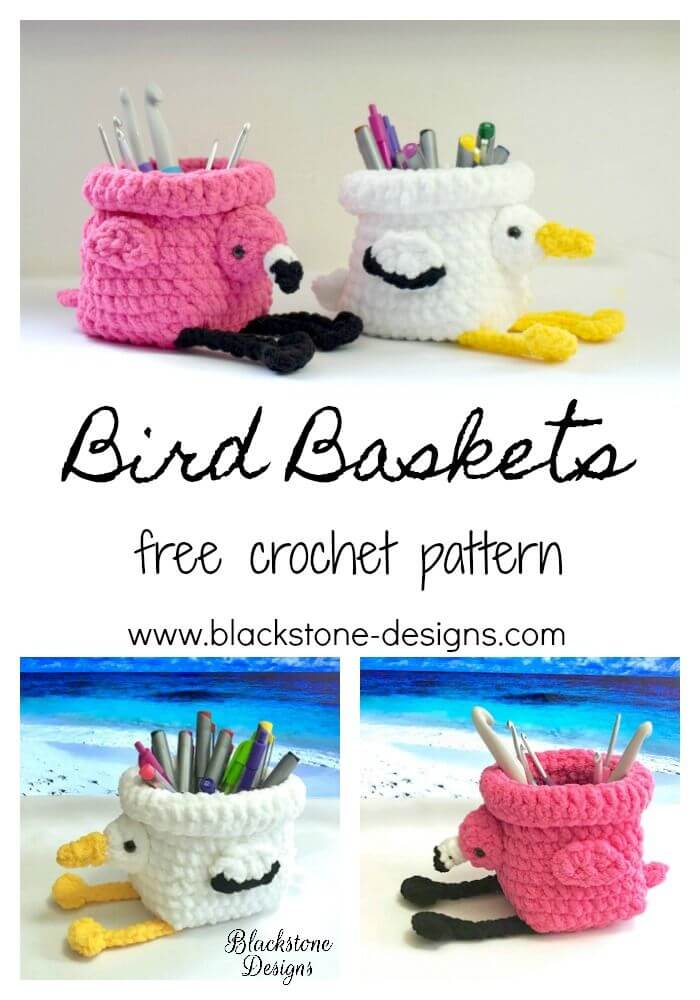 it is possible to make one according to your design and style. They have flat bottoms, making them not to tip over and made with super chunky yarn, simple stitches with textured sides to keep them interesting.
13. Tower of Babel Hook Stand.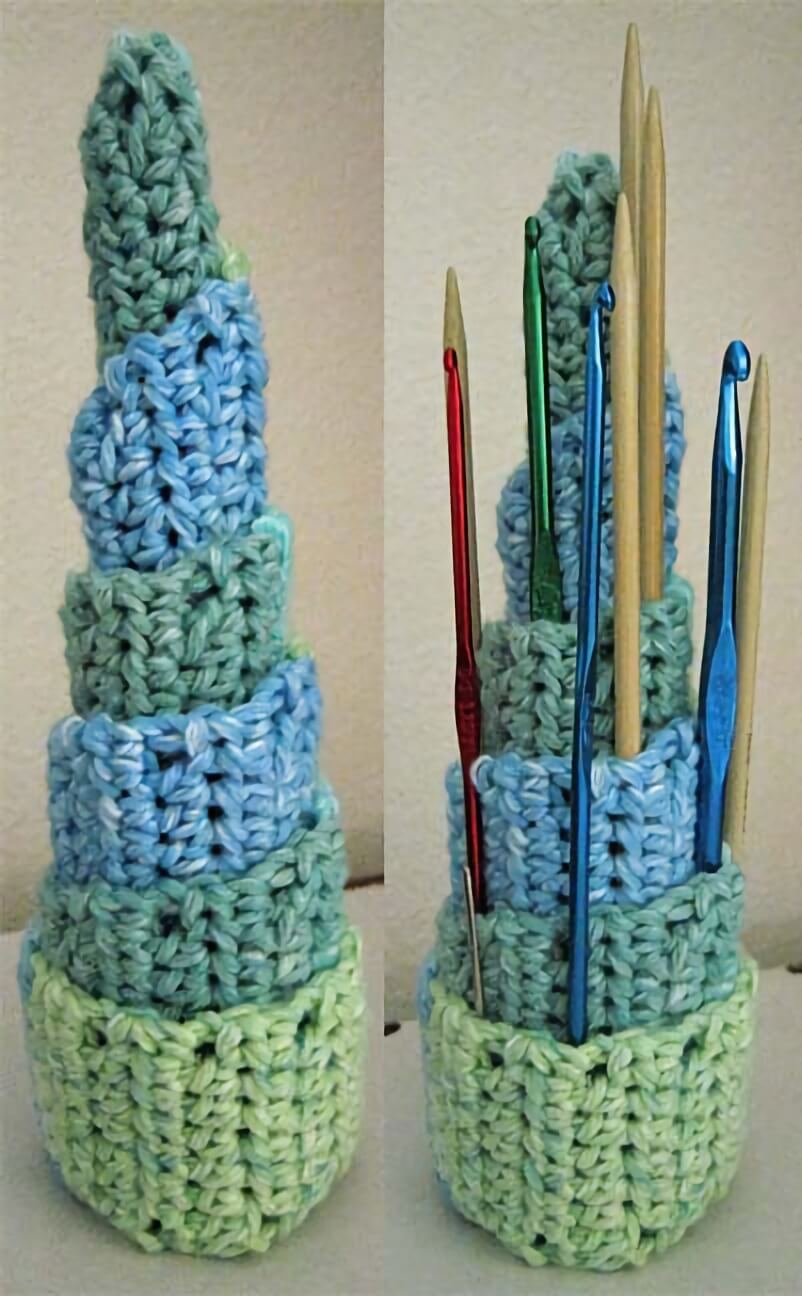 It can be worked as a simple piece of a triangle then rolled up in a spiral. It's a good way to keep your hooks with you and visible on the craft table or your work desk. It's also a good way to use up a small amount of cotton or cotton-blend yarn.
14. Star Hook Case.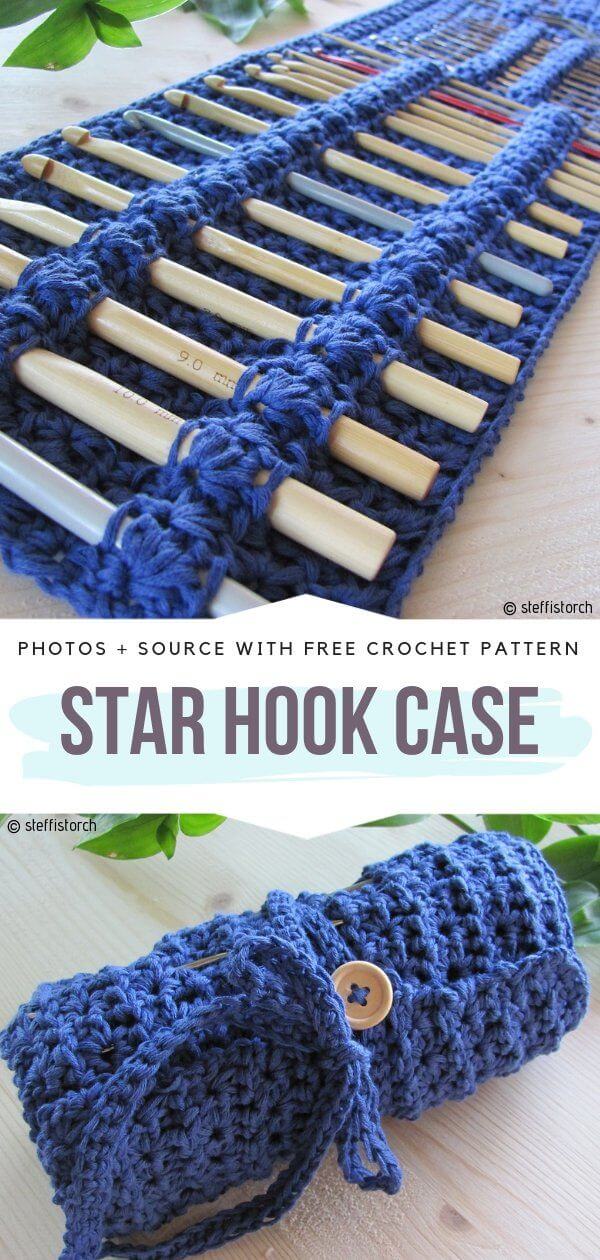 This case is simple, it has simple patterns that one can follow and make a good Hook case. You can carry it with you wherever you go since its easy to carry. 
15. Mason Jar Crochet Hook Holder.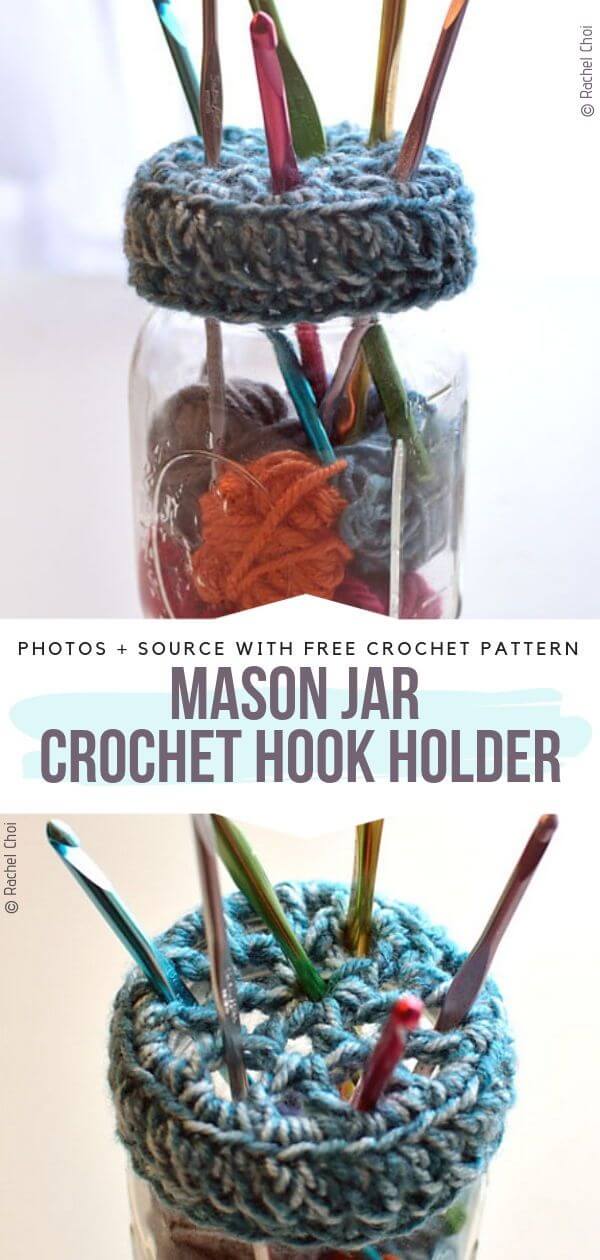 If in any case, you have some mason jars that are lying around, you can use it to store your crochet hooks. It is simple to place on a mason jar and you have an instant storage solution.
16. Secret Turtle Hook Organizer.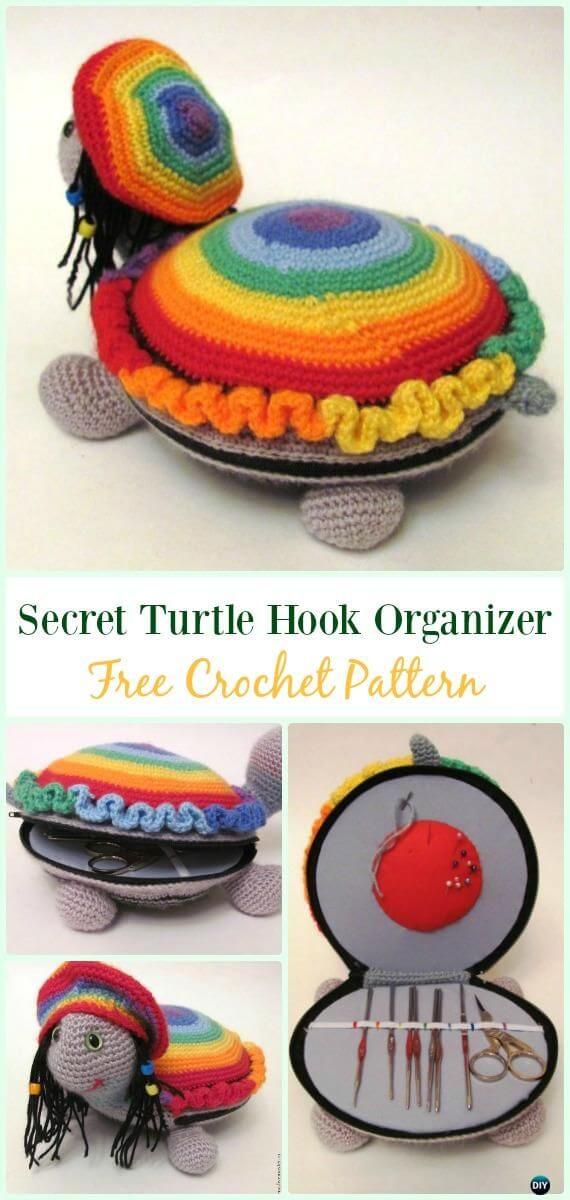 This is a beautifully made hook holder crochet, with the best design and pattern. It is made with different colors depending on the knitter's style of knitting. The best way of protecting and carrying with you, your hooks with fun and ease.
17. Easy Jar Hook Organizer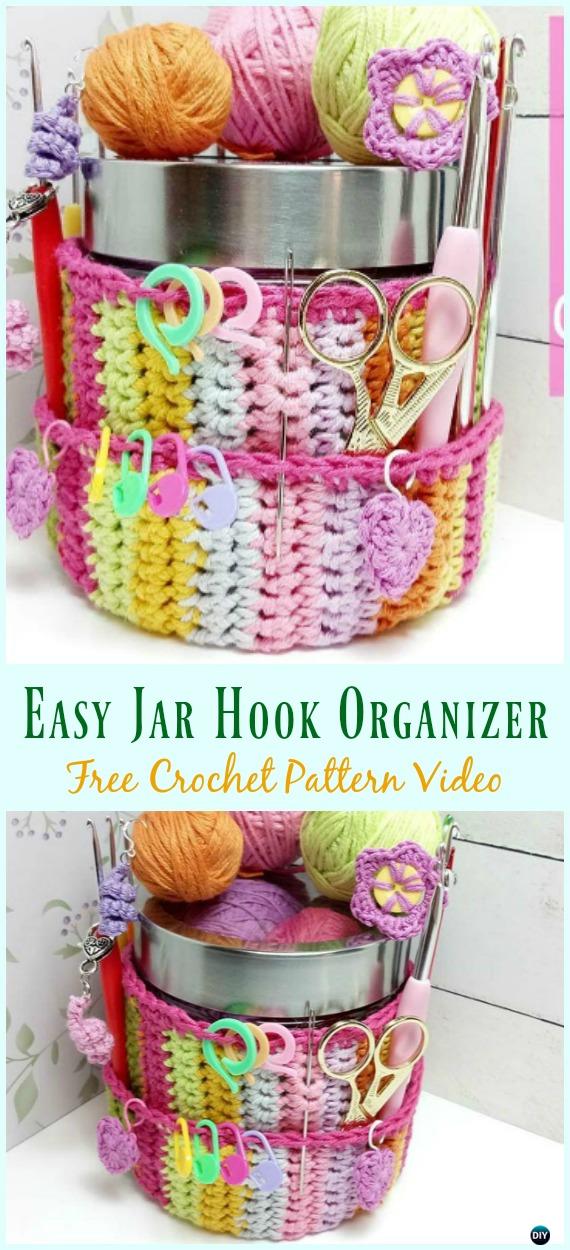 Beautifully made with plenty of colors and pretty design and style, they keep and organize your hooks and needles. With easy to follow patterns, one can knit his hook jar.
18. Hook & Needle Basket.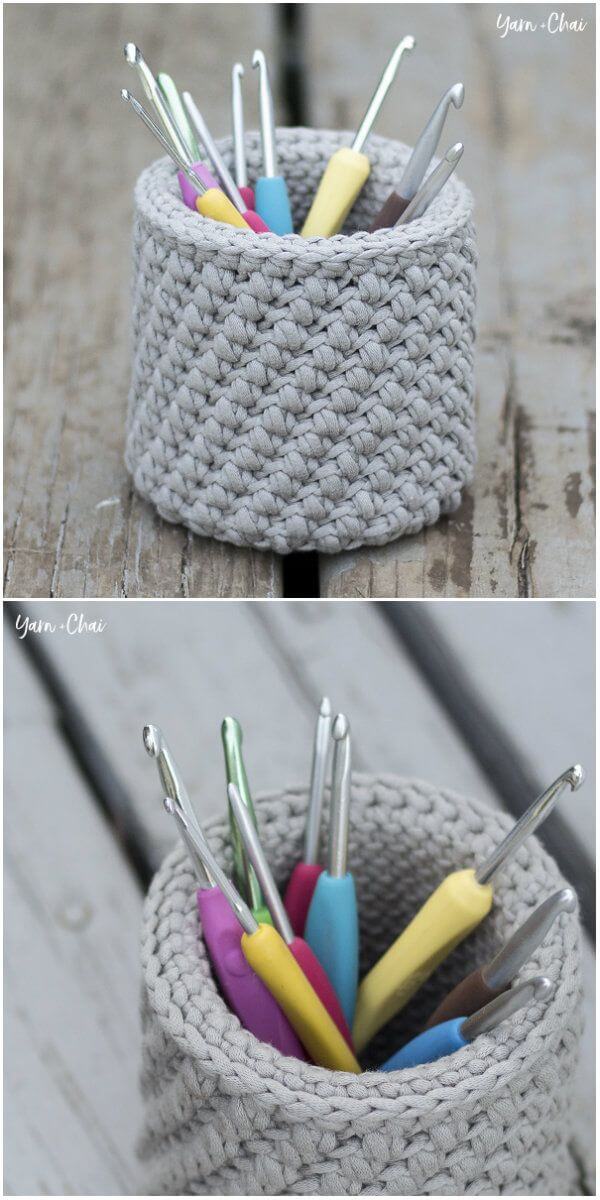 It is made with a unique design, its sides reinforced with plastic canvas, making it cute and perfect for homes and made for your favorite knitting tools.
19. Ammonite Hook Roll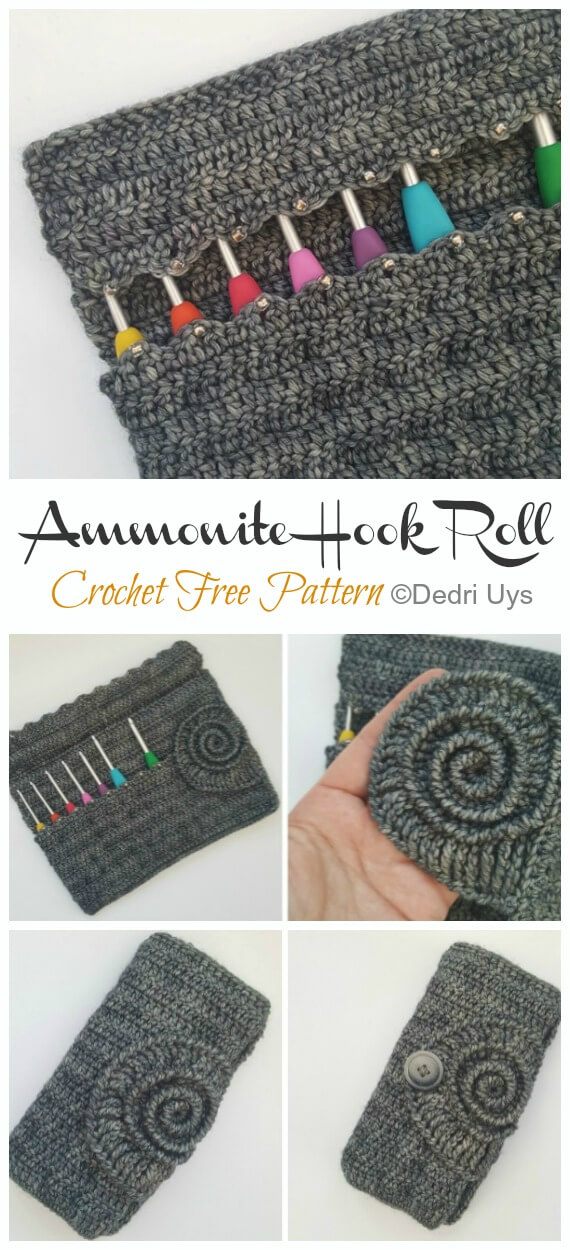 It has simple steps a beginner can make. With its simplicity and well-crocheted design, it makes it stand out from the collection of other crochets.
20. Crochet Hook Roll Case.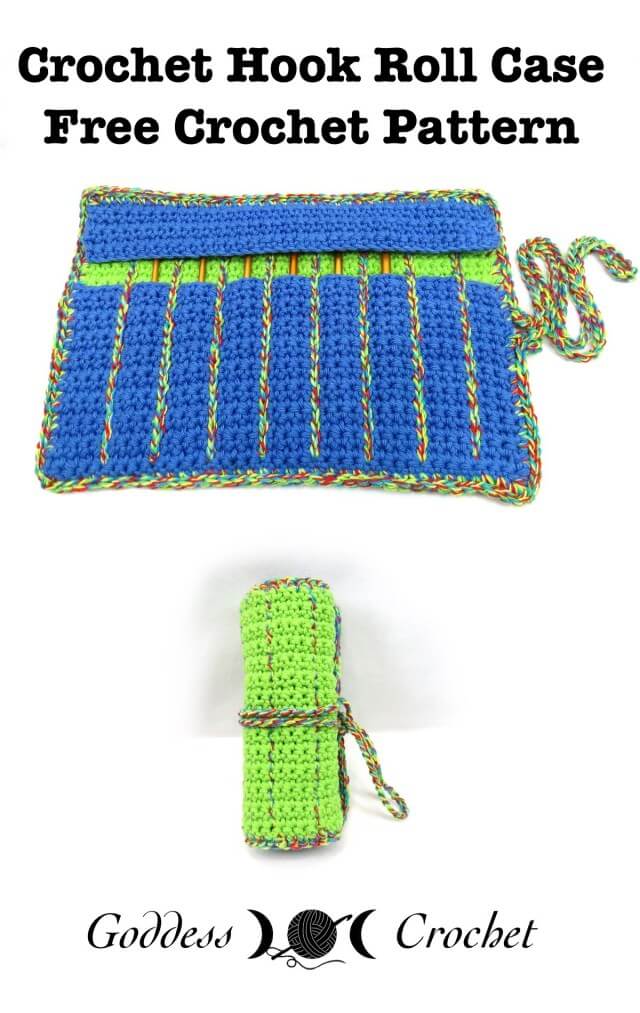 It is designed to fit everybody's hook and can easily be carried around. It is simply made and simple patterns and designs.
Conclusion
With the best selection of the hook case, one can choose on which case suits his style. They are easy to make because of their simple design.