Dolls are a childhood classic, and even with all the crazy electronics available today, they are still always loved by kids. Crochet dolls free patterns are of different types and design. They are fun dolls for girls and all those who love dolls.
These toys are always easy for beginners to crochet something useful. One thing that is amazing about them is that they are basically crocheted out of a single crochet stitch.
Take a look at the list below to find your favorite and adorable crochet dolls of different colors and design available for little girls and boys too.
1. Alice in wonderland Pattern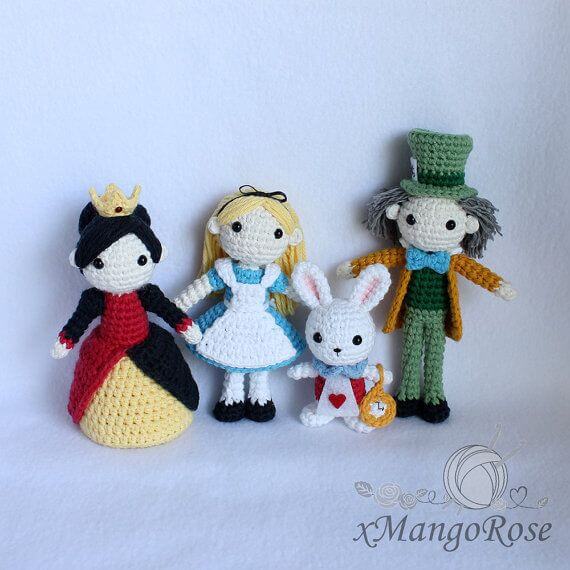 This particular design depicts the Disney's character of Alice in wonderland of which most kids are familiar with and this could automatically create within them, a natural attraction to its design. Its color combination and accommodating look would develop a quick bond.
2. Ballerina Crochet Pattern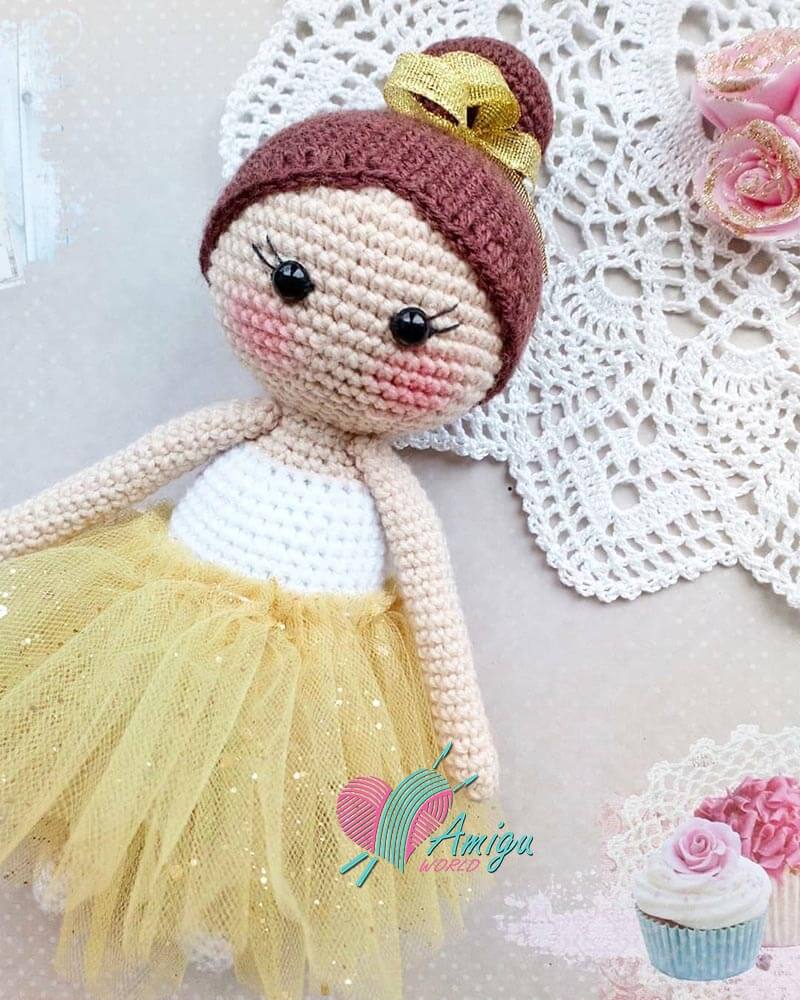 This pattern is perfect considering the pink color that was used for the design. This particular color suites the taste of virtually every little girl, it is attractive at first sight.
3. Brown Hair Crochet Baby Doll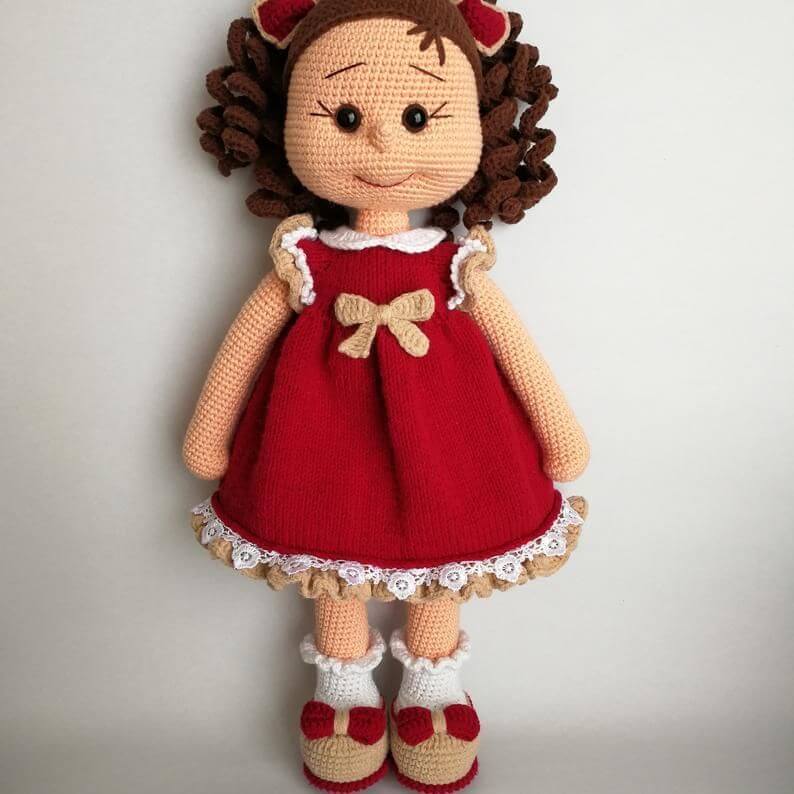 A great gift for children! The smile on the doll's face, gives a friendly impression which will in turn, give the child a sense of comfort and satisfaction. This particular crochet doll, will serve as an amazing company to any little girl.
4. Crochet Doll Pattern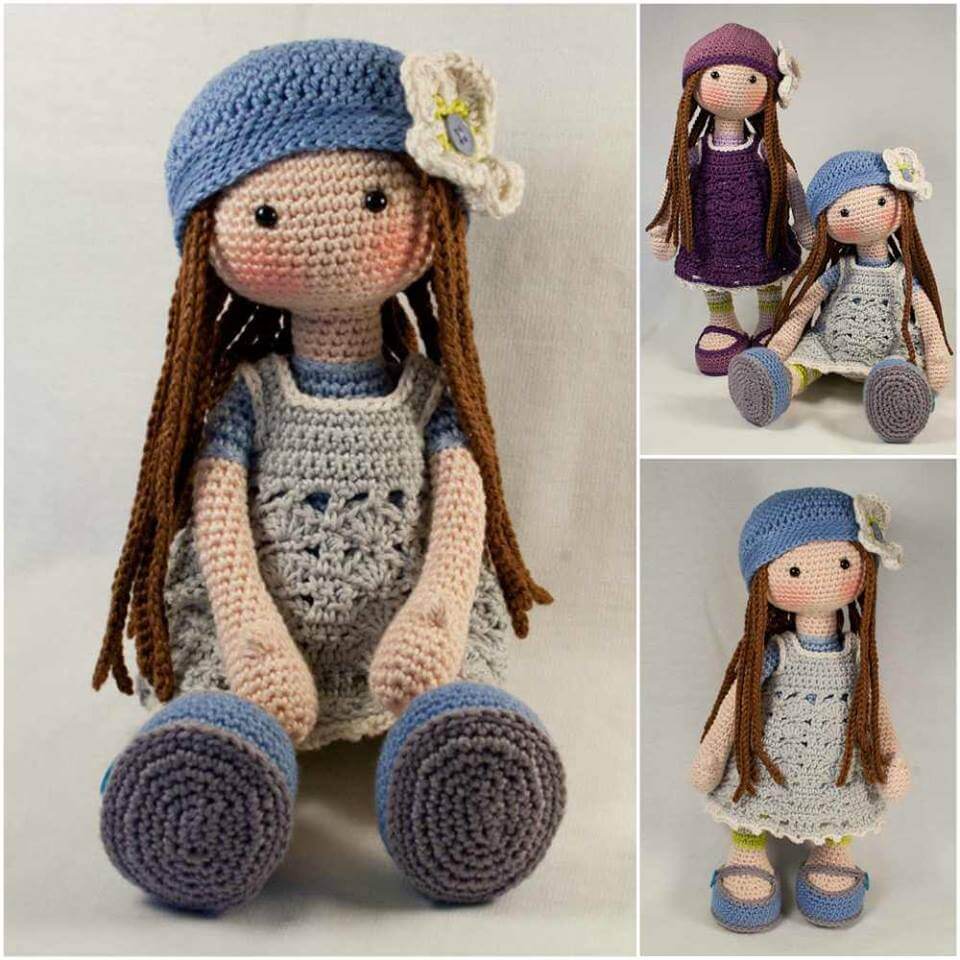 This pattern is a very beautiful design. The concept of this pattern is one that can be easily followed too. One thing that could really get the kids to enjoy this doll is the hair. It will be a great gift to lovers of dolls, particularly little girls.
5. Crochet Dolls Patterns You'll Love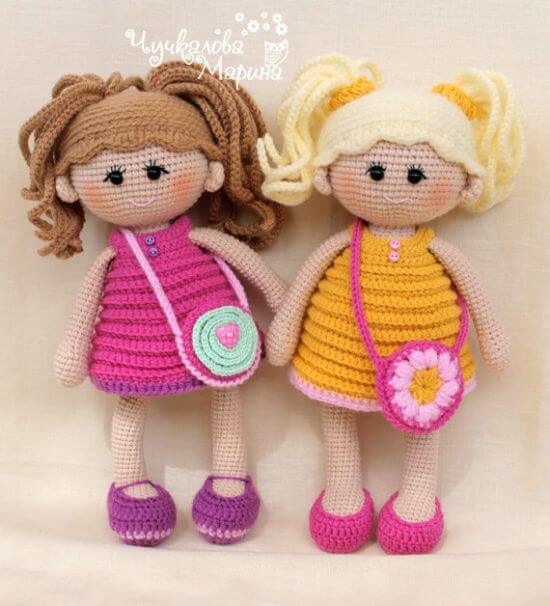 These crochet dolls, would give any kid the kind of company that would be very satisfactory. Kids will always have a great time when they have toys they can use to act plays. Another thing is that this design would create within their tender minds, the idea of friendship. 
6. Crochet PATTERN kitty Mary Amigurumi toy, Amigurumi Pattern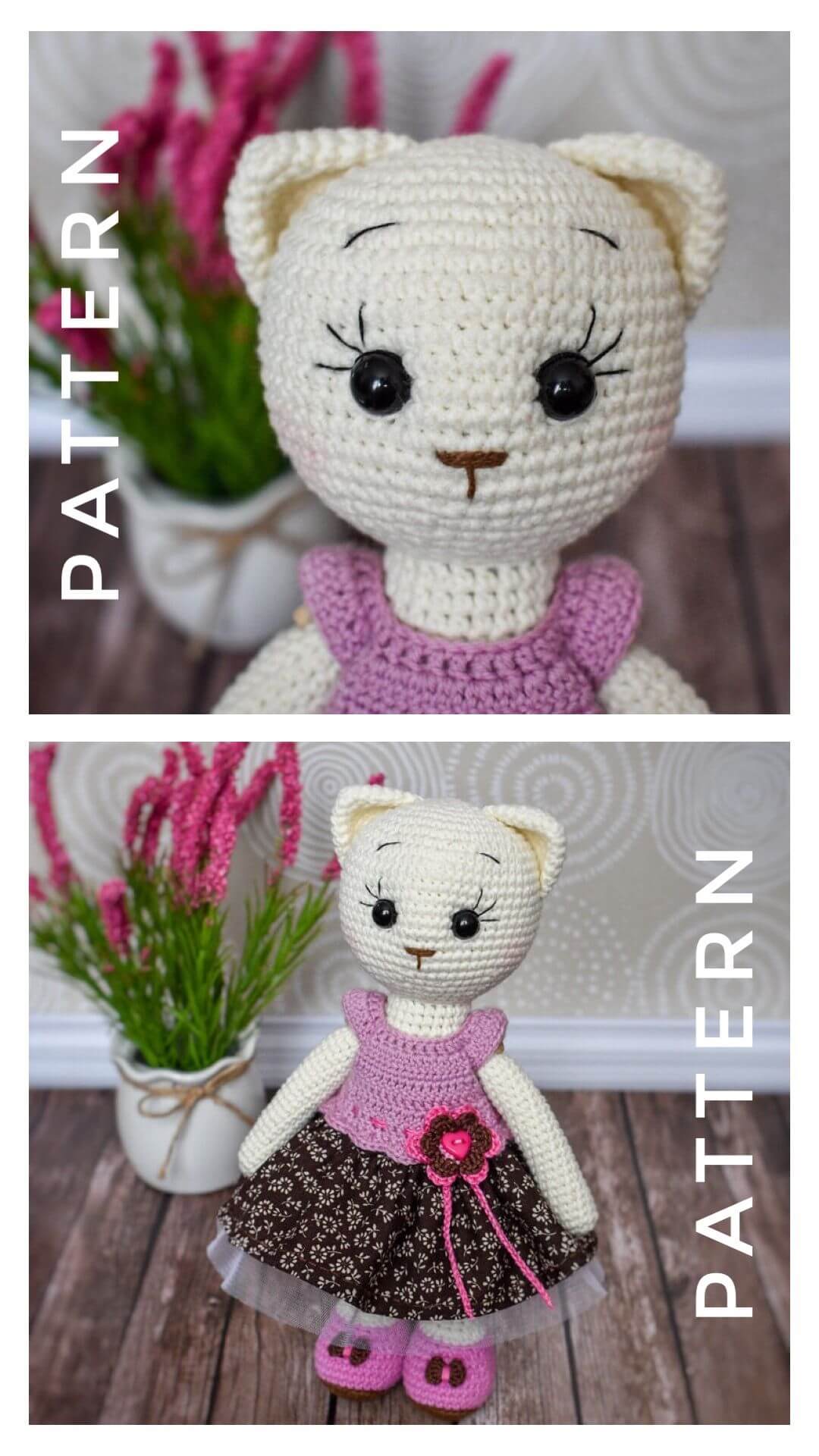 This kitten doll has a cute look that will serve as a great toy to any kid. Its lashes and blush gives a great touch to its look. The hands are movable; they can be raised up and lowered. It is a great design. 
7. Crochet Pattern- Paz the little angel amigurumi doll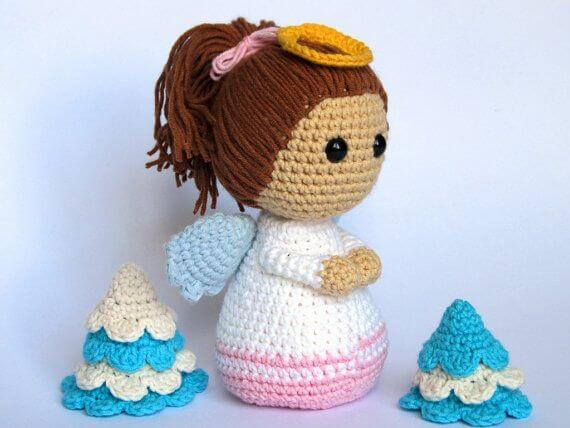 This beautiful crochet pattern could serve as a great companion to any kid, given its Angelic design. A kid will always want to lay in bed at night with this guardian Angel.
8. Doll Itzel handmade cotton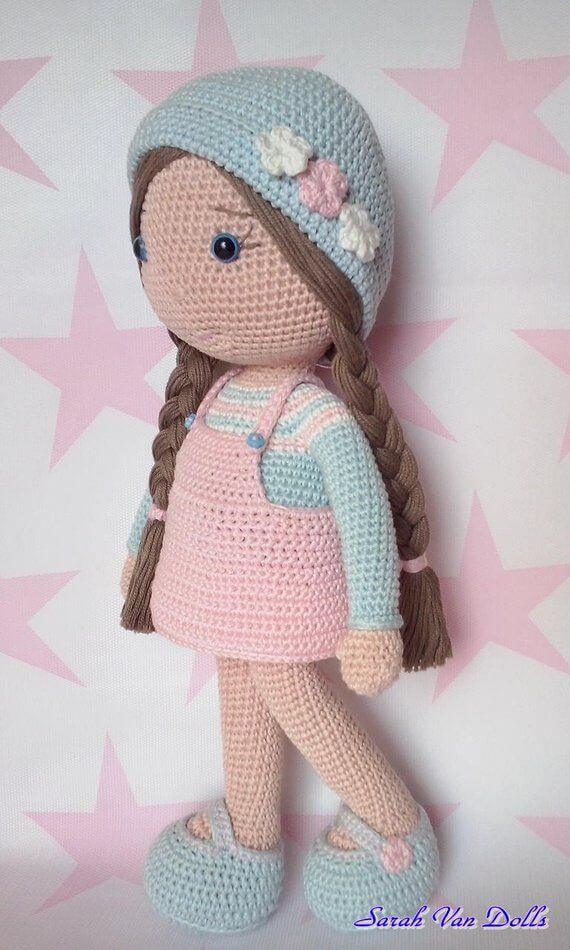 This design is great particular for little girls, considering its stylish and girly look. Its confident look can create a great sense of boldness within the kid that owns it. 
9. Doll MIA pattern by CARO created design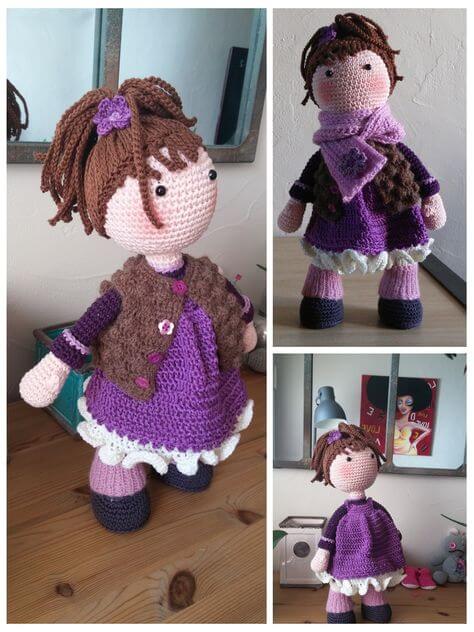 This particular clownish doll fits into the role of keeping any child's spirit alive. Its look creates a sense of laughter. It is a great sample for a crochet design that is intended for happiness, one that could be used by both male and female.
10. PATTERN – Doll Andy – crochet pattern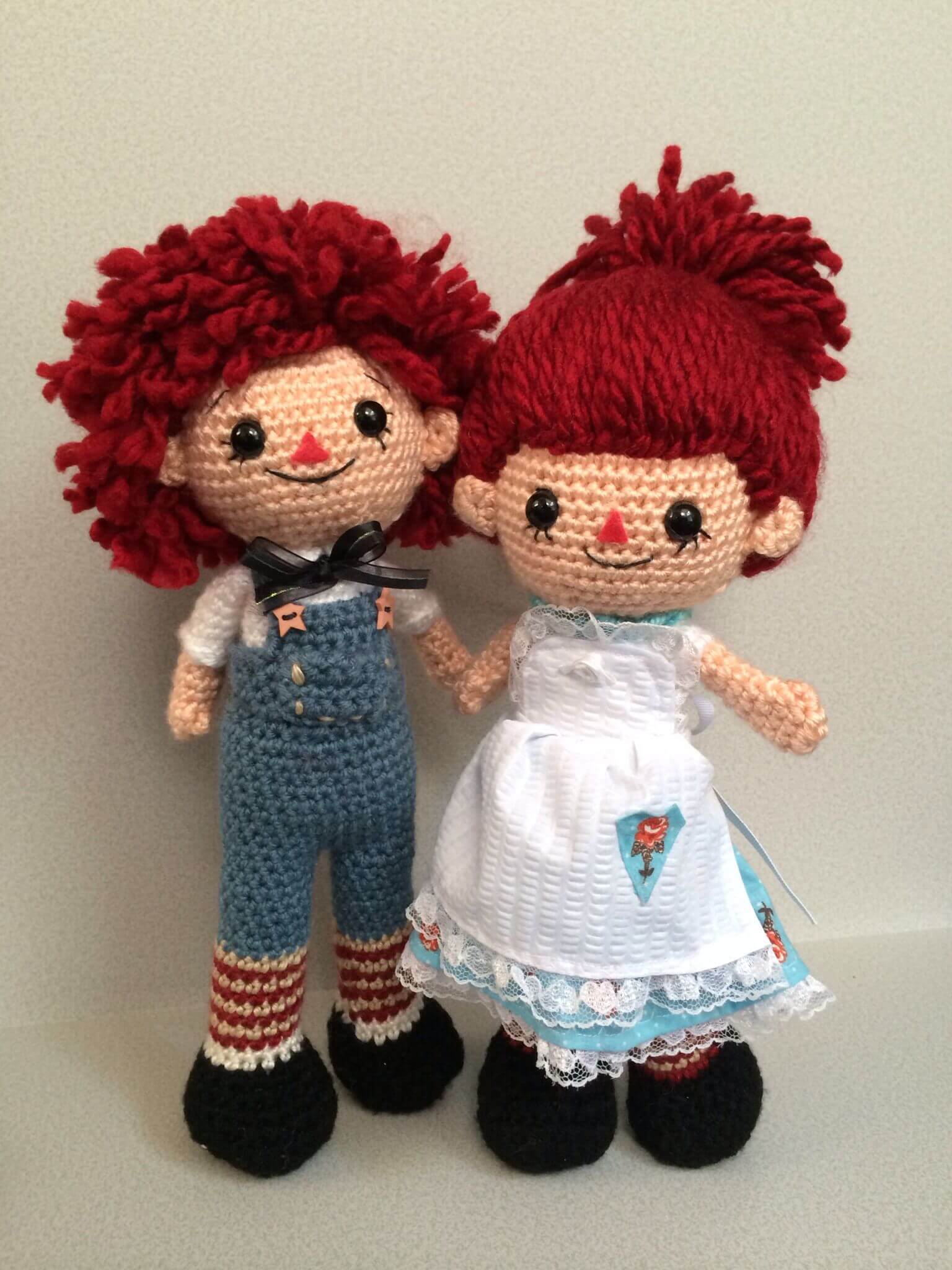 This design is great for any female kid, especially those that love the concept of cheerleading. This crochet pattern is best for a lively atmosphere. The superstar look is perfect for any female kid. 
11. PATTERN amigurumi crochet dolls pattern – Good girls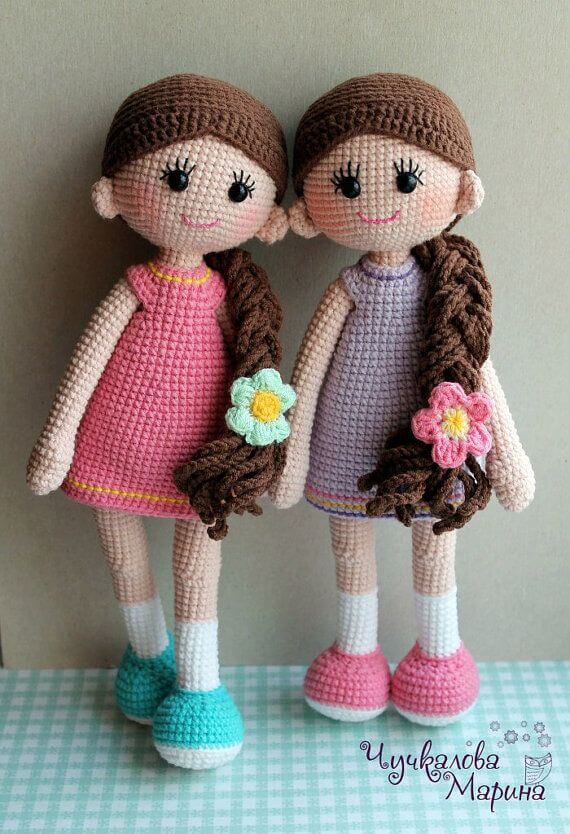 This particular doll just makes you want to smile. This pattern is great because, it creates a feel of happiness and companionship especially for any male child and more than that, the look on its face says; don't worry!!
12. PATTERN amigurumi crochet dolls pattern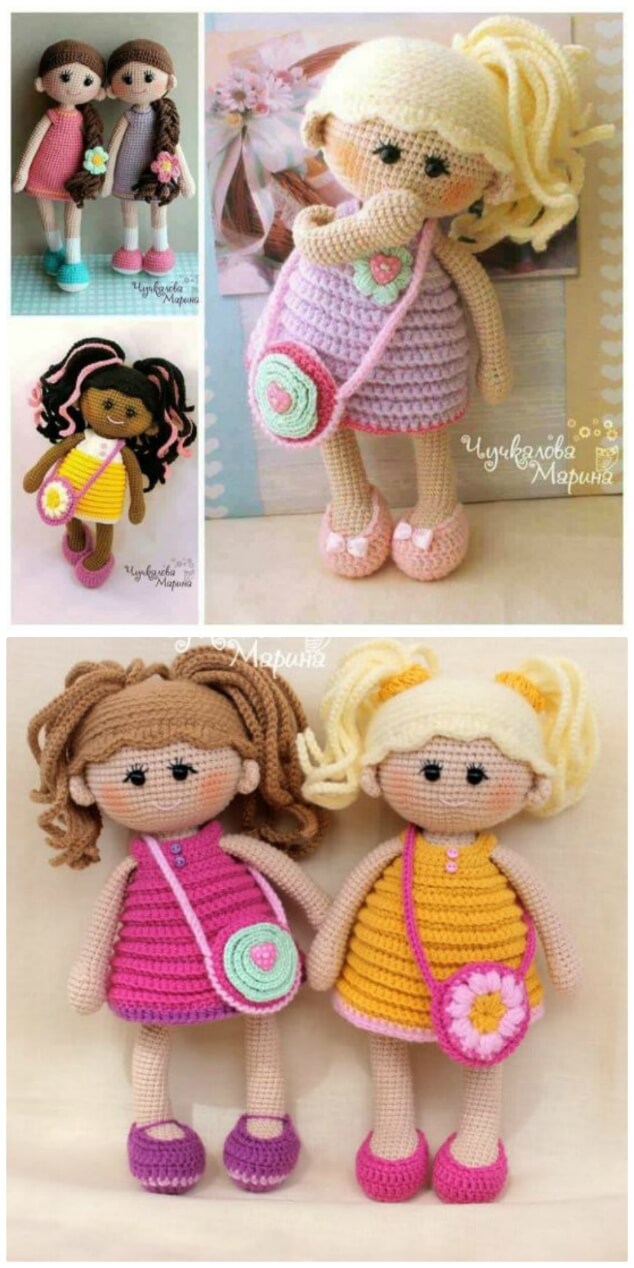 This pattern is especially beautiful and every kid will surely love it; considering the resemblance of the dolls and their cute look. They are the perfect fit for companionship. Any kid will be excited to have these dolls. They are also a great choice of doll pattern to make.
13. Pattern crochet doll collectible doll crochet toy handmade decor mother's day eco-friendly doll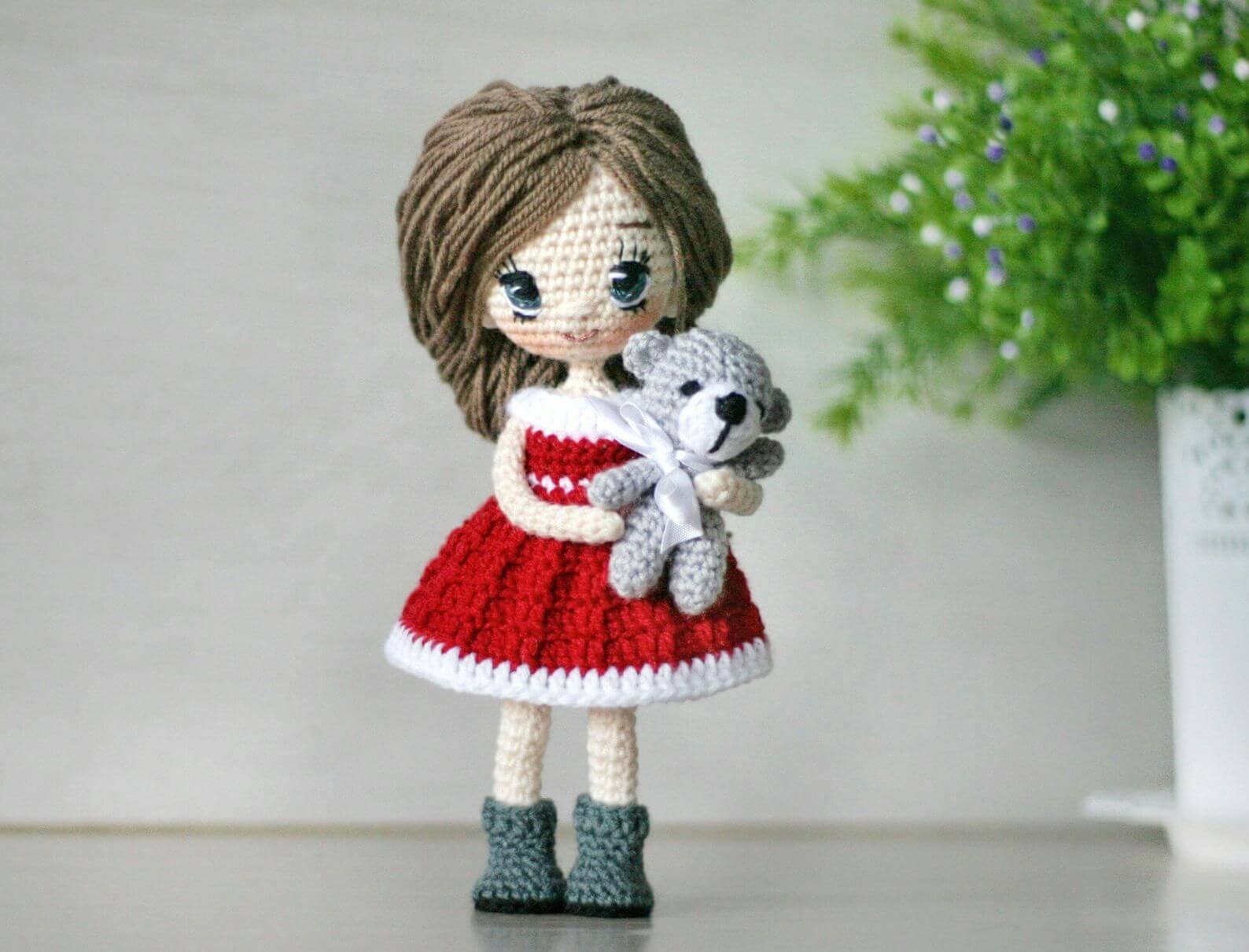 Great pattern, beautiful eyes, awesome design. This crochet pattern is great particularly for girls that have developed a good level of interest in academics. Also with its friendly look, every little girl would want to have it to herself.
14. PATTERN Mirra the doll – crochet doll pattern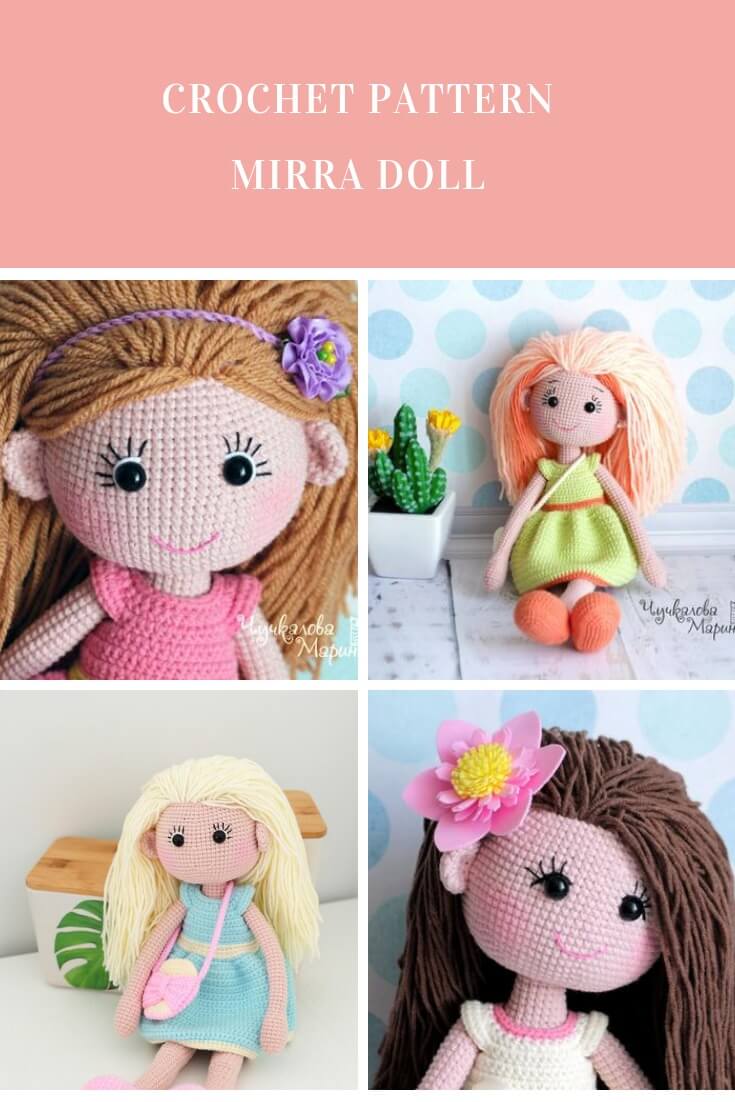 A beautiful pattern and great concept; this particular doll would be very good for acting plays. With its motherly look and gentle eyes, it's a great choice of toy.
15. PATTERN Pumposhka doll – Amigurumi Crochet Toy Pattern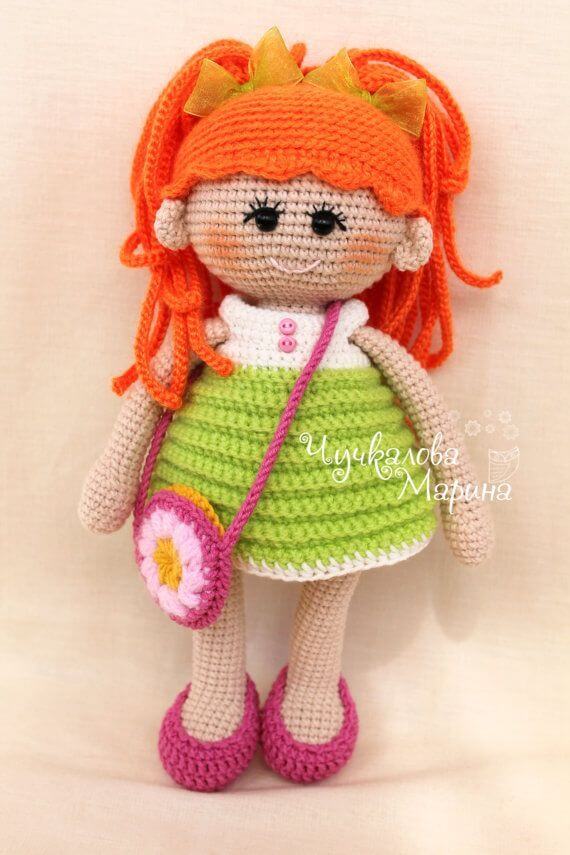 The color combination and design of this particular crochet, is very inviting. This doll would fall into the category of the first choice of most female kids.
16. PATTERN Pumposhka doll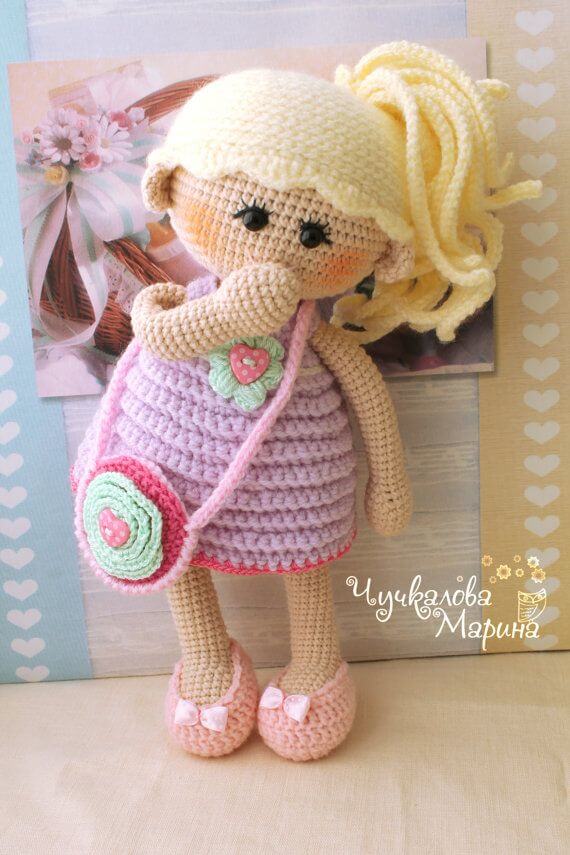 This design is outstanding considering the style attached to it. The golden hair and the blushing pose makes it one of my favorites. 
17. PATTERN Pumposhka doll – Amigurumi Crochet Toy Pattern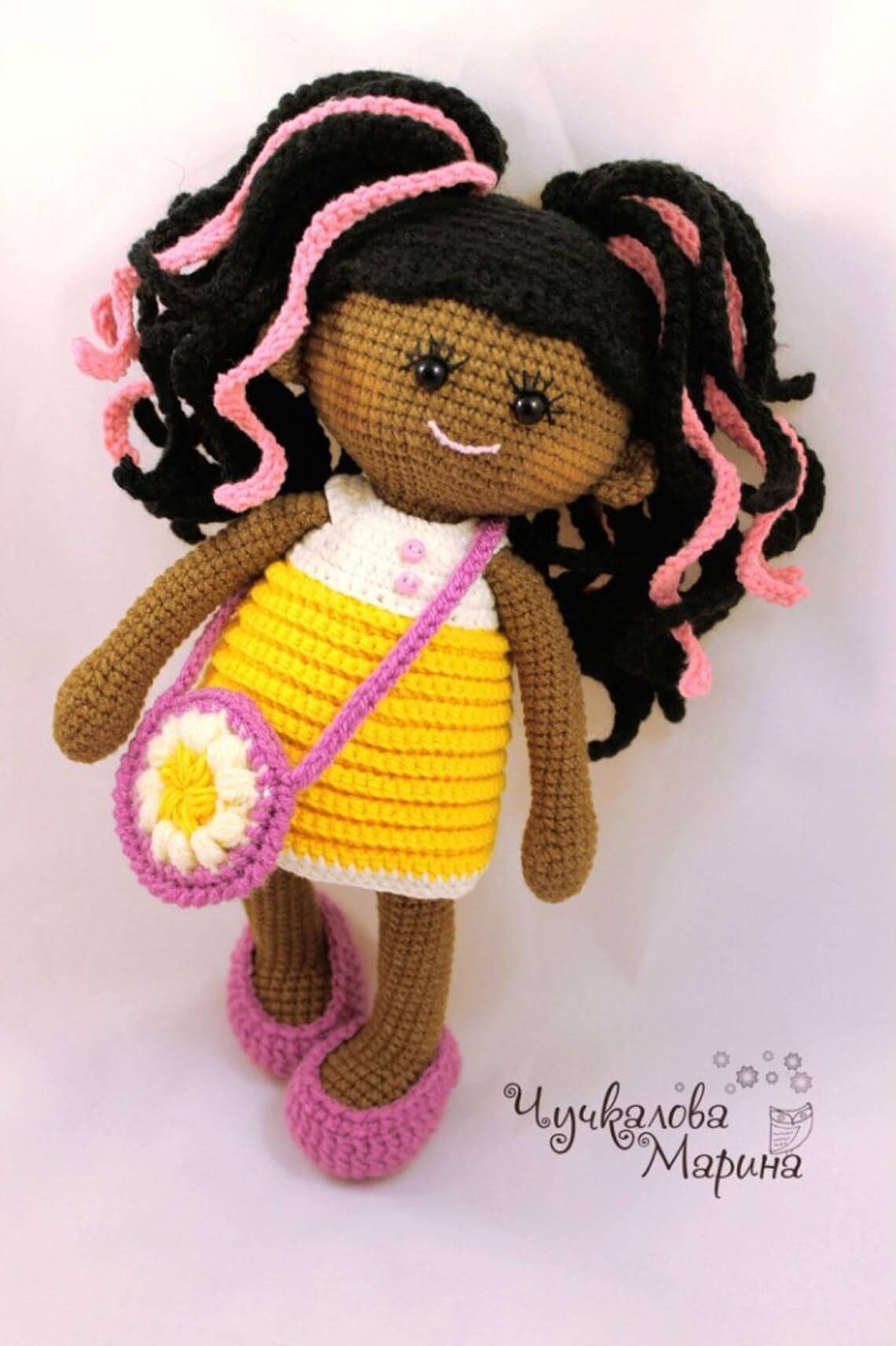 Another crochet of a similar pattern; this crochet would have kids jumping at it. It fits into the taste of every little girl. 
18. PDF Crochet Pattern – Summer Fun Dog Dress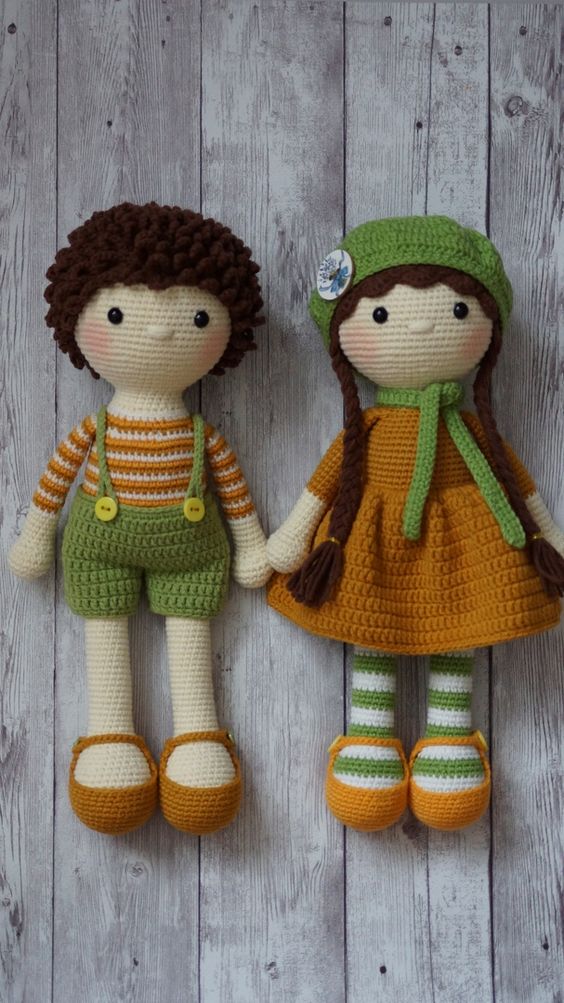 This crochet representing the winter season, is great for a season of Christmas 
19. Christmas Elves pattern by Vanja Grundmann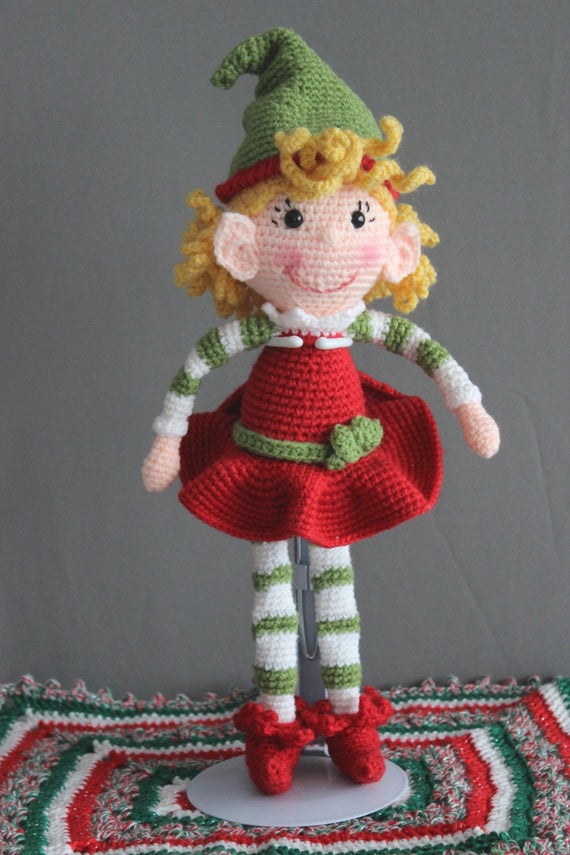 Kids would be excited to have these to themselves especially this season. The concept is a very creative one that can also be easily followed. They can always use these crochet to act plays especially as they see them on the TV.
20. Crochet Doll Pattern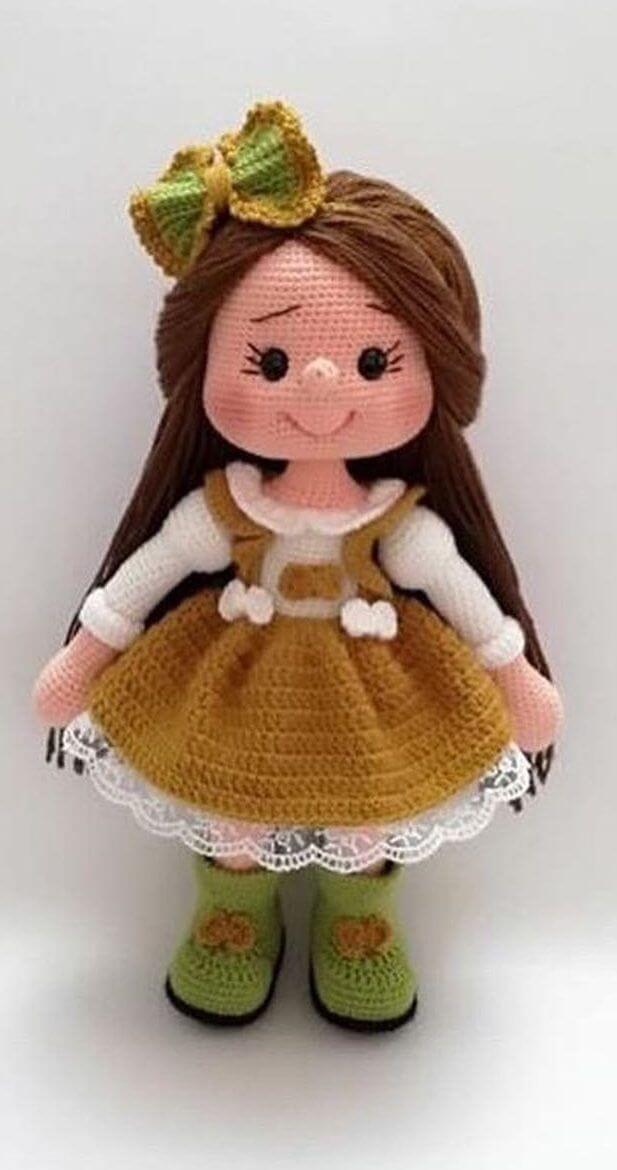 The attractive look of this doll cannot be missed by any little girl. The eye lashes and the sweet smile plus the walking position of the doll, creates an outstanding style. We cannot exclude the long and thick hair all looking braided. It is a great crochet doll.