Crochet Baby Booties Slippers Free Patterns
Kids are the most wonderful gift of the God and having them is a blessing. Once you have kids, you become caring and possessive about them isn't it? You make choices for their every little thing like the food they will eat, clothes they will wear, etc. You always think twice about your baby's comfort before buying something for them. 
Who doesn't love little baby toes? Unfortunately, those toes may get chilly in winter season, but, hey! Nothing is there to be worried about if you have got these cute Crochet Baby Booties. These Crochet Baby Booties are so adorable that they make a fantastic last-minute baby showers gift. You can even add your own touch to these gifts and create them yourself at home. These tiny crochet baby booties will become a cherished heirloom. 
Many of these cute crochet patterns are easy for beginners and can be customized with perfect colour of yarn for the special baby in your life. They are perfect because these crochet patterns are quick to work up and finish. 
1. Crochet Cuffed Baby Booties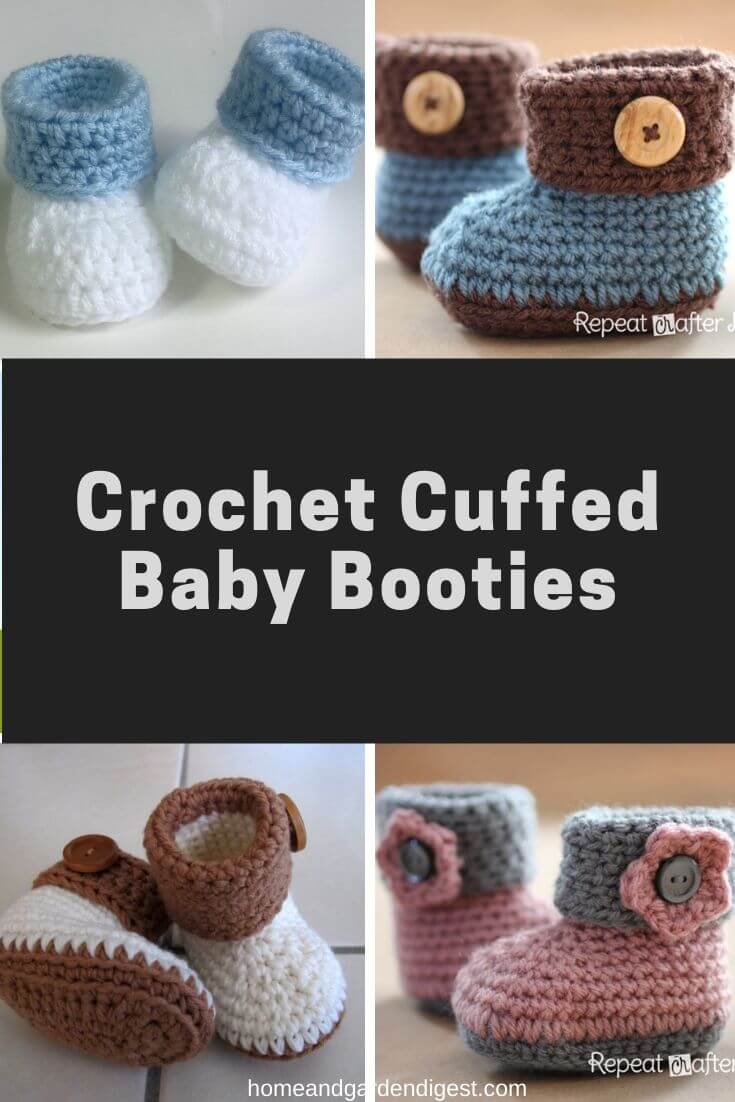 These cute little cuffed booties will look even more beautiful when used by your kids. They cover the baby toes up to their ankles. You can make an adorable gift for the next baby shower in your family. 
2. Elephant Baby Booties Crochet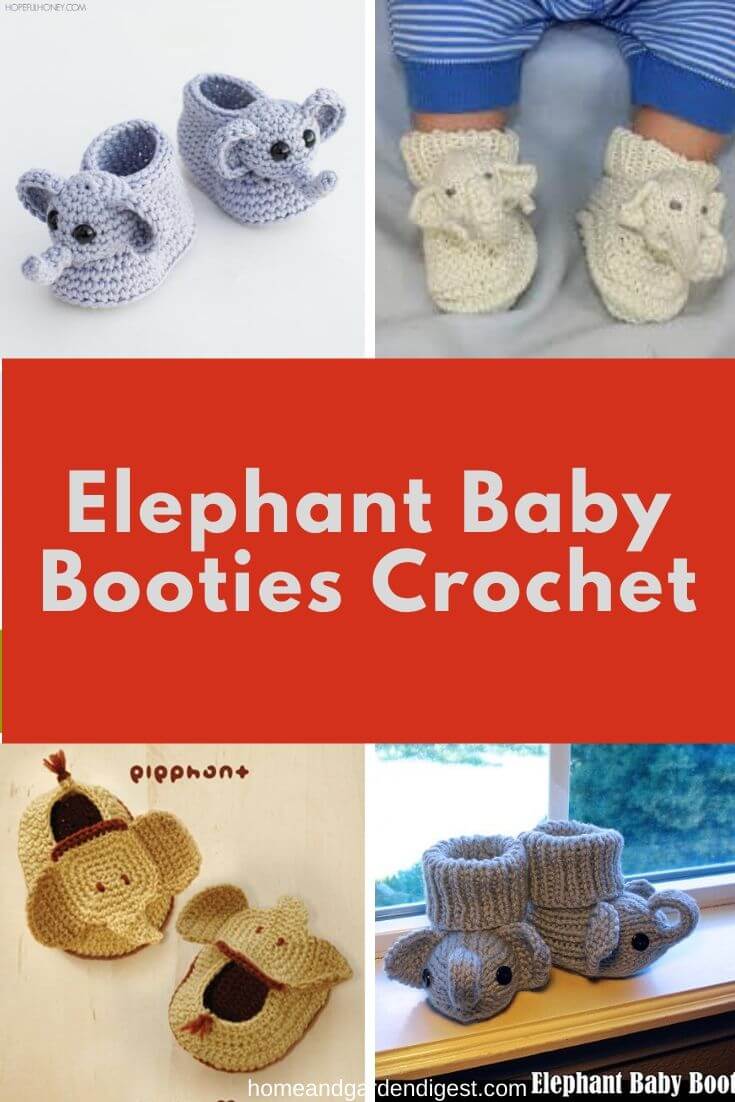 Here is a great crochet pattern that will make your baby toes look more adorable, and cute. These adorable elephant baby booties are simply awesome. 
3. Crochet Baby Flip Flop Sandals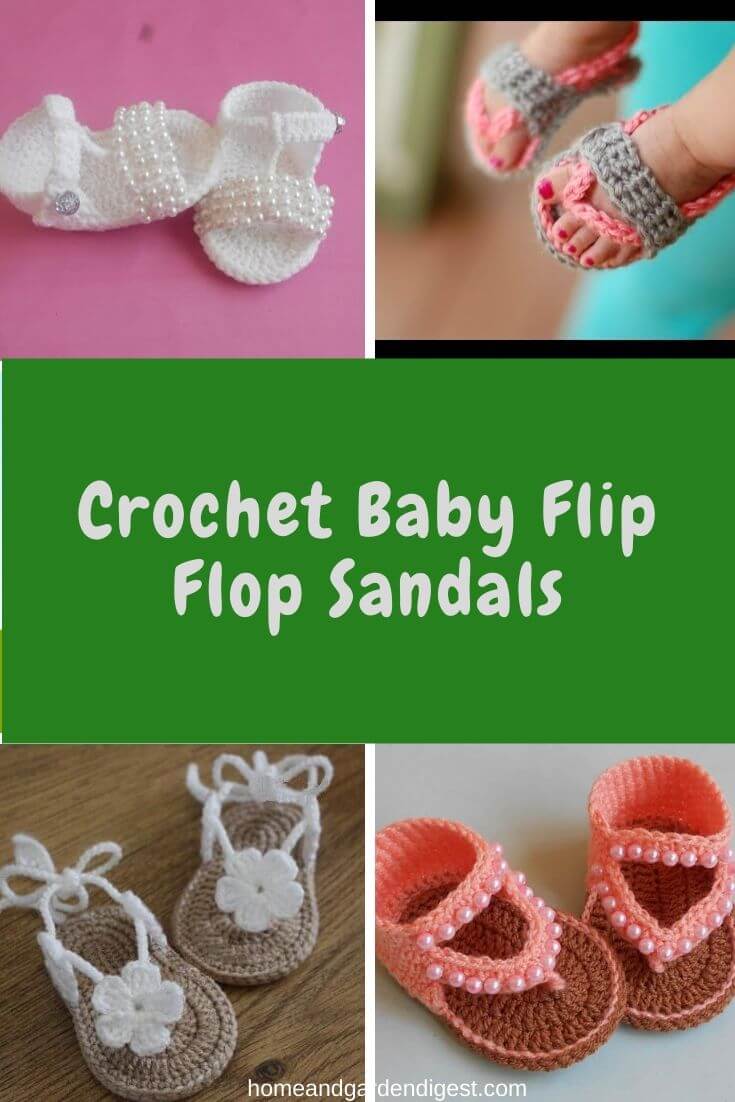 Crochet baby boots in summer time can get a bit tricky. Who wants a super warm scarf and cozy slippers in the summers? Well we definitely not, but how about baby flip flop. You can make your baby wear them even in the summers. 
4. Crochet Piggy Baby Booties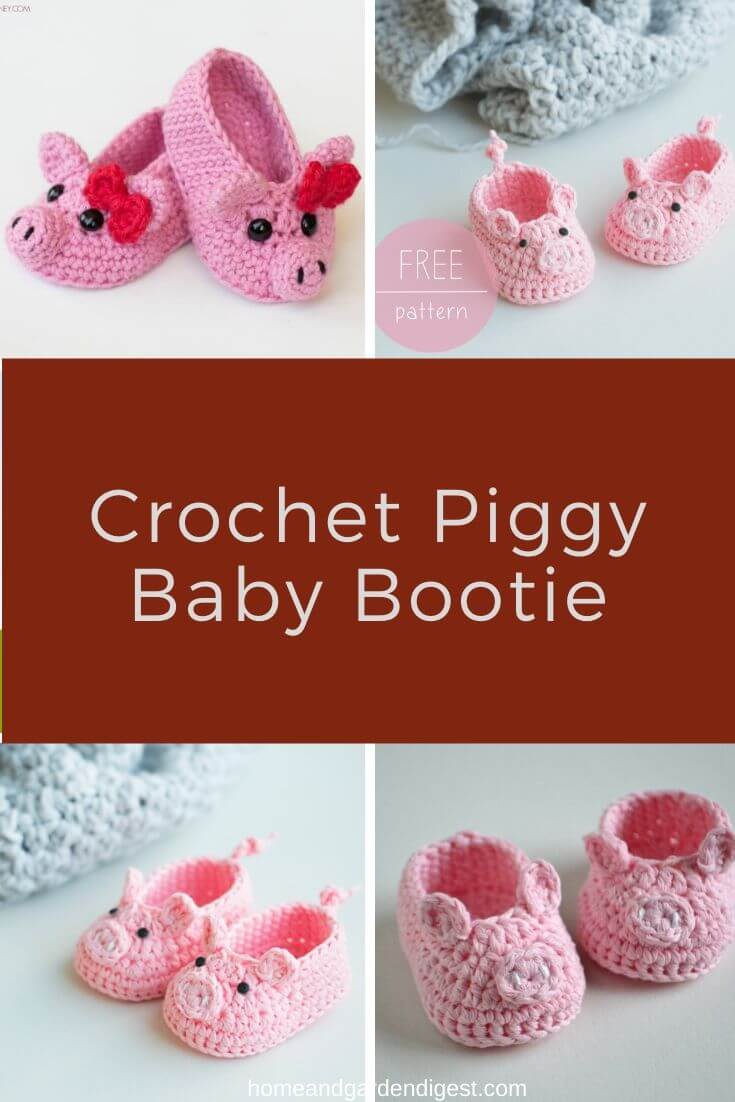 These booties are perfect for your little baby girl if she has started playing with her toes. Things will now become more interesting when she will discover the little pink piggies on her feet.
5. Two Toned Little Mary Jane Crochet Shoes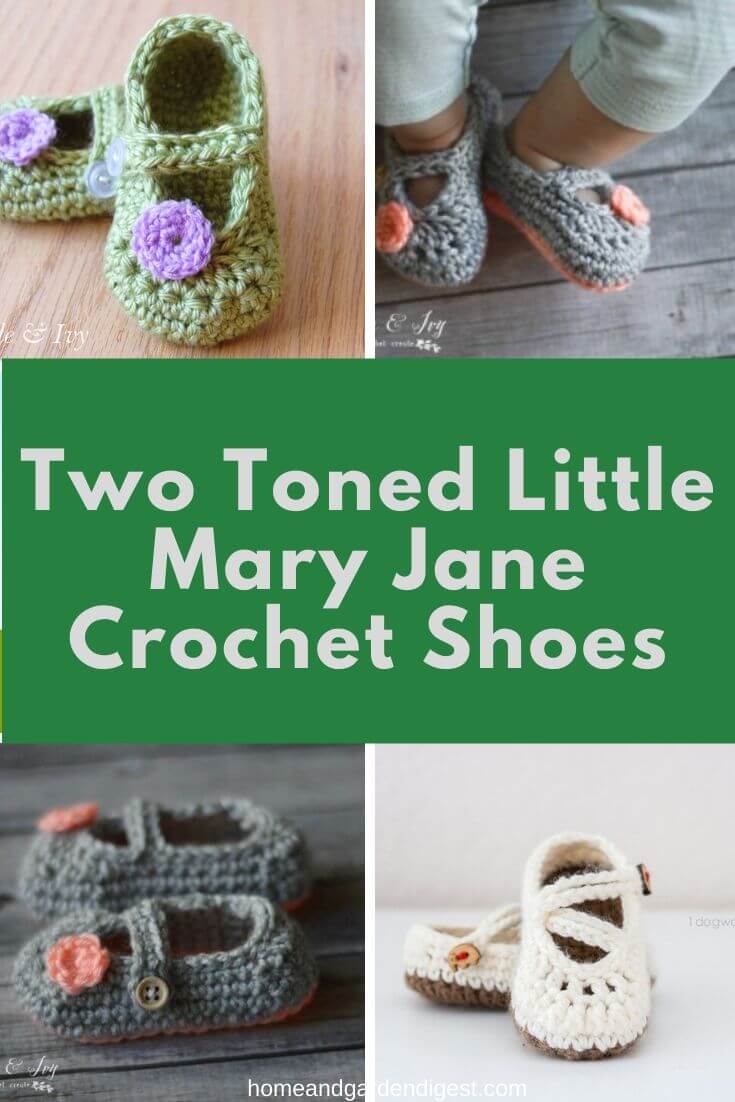 These soft little shoes are very easy to make and it takes far less time to make them. They will for sure look cute on those little feet. There is a beautiful pop of colour on the bottom of the shoes. You can pick any colour combination. 
6. Hockey Skate Baby Shoes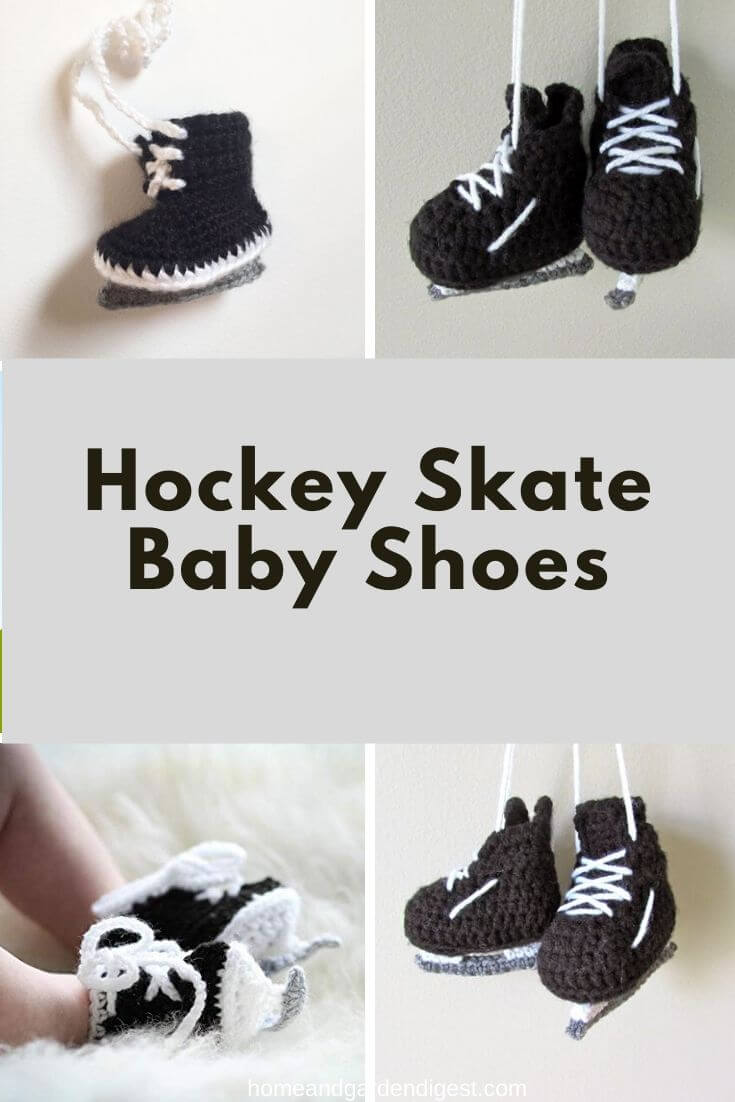 You can make these adorable crochet hockey skate booties for your cute little future hockey star with an easy crochet pattern using different colour yarn of your choice for the base and lace of the booties. 
7. Crochet Monster Baby Booties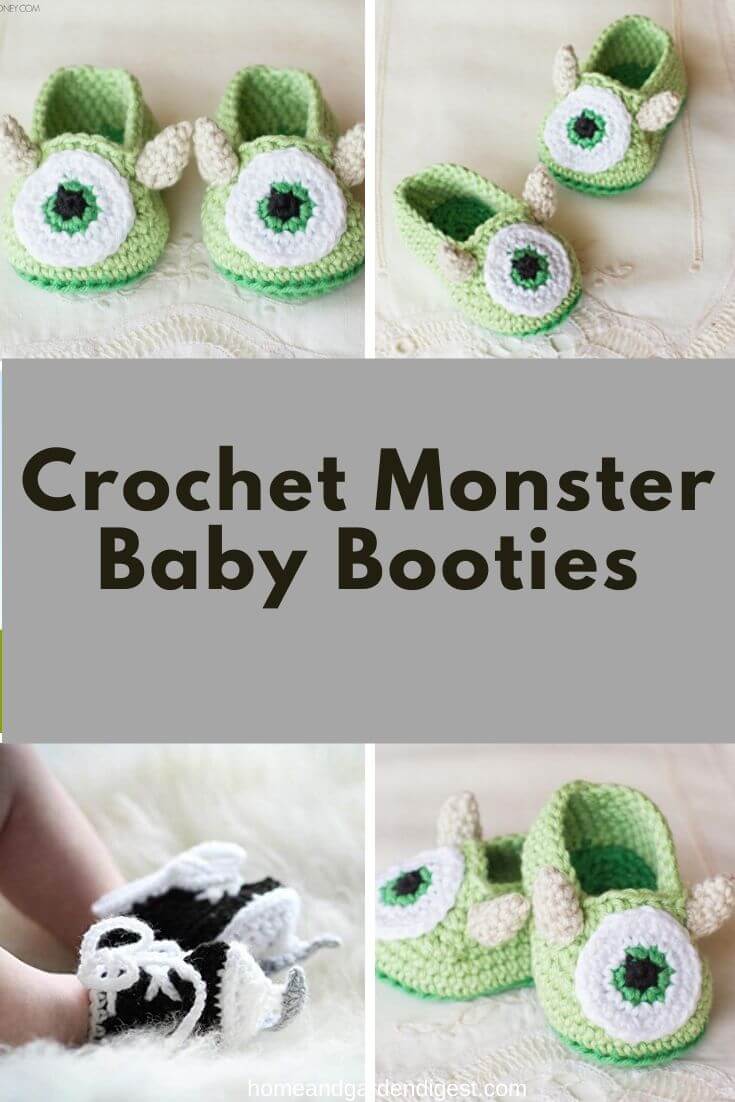 These monster baby booties are very adorable and very easy to make. They are a perfect addition to your new born's costume. The designs on the bottom of the boots with ears make it look more adorable. 
8. Baby Gladiator Crochet Sandals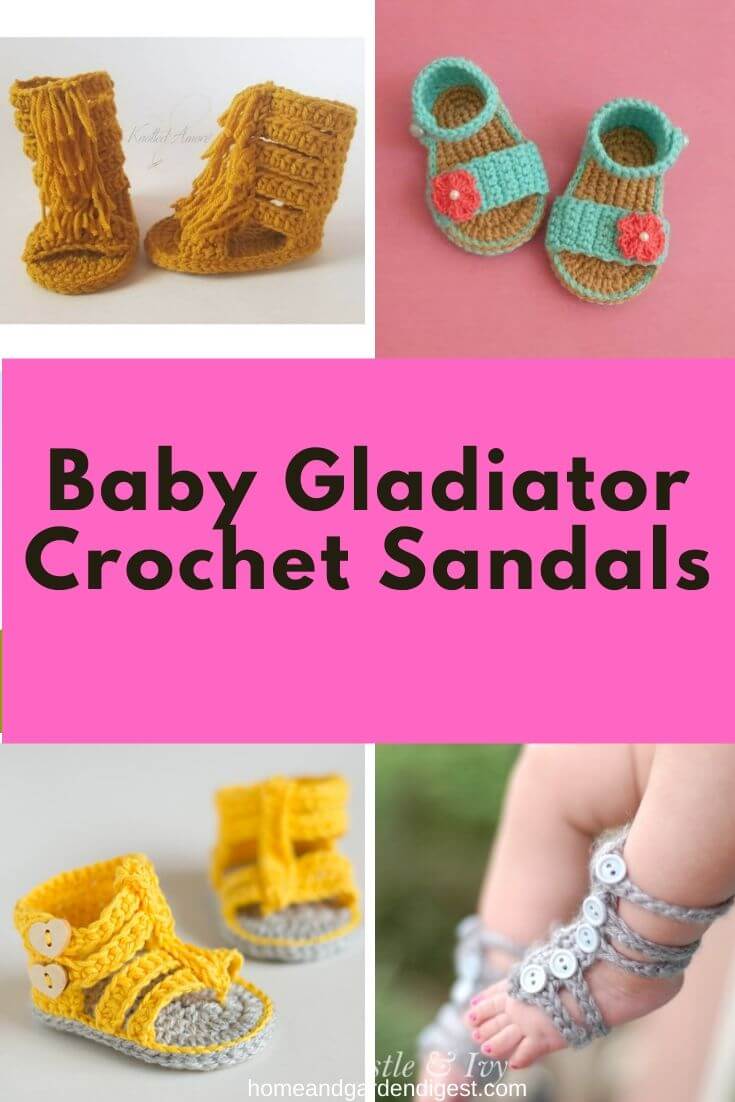 These gladiator baby crochet sandals are quick and easy to make. They look perfect on your little angel. They are great for wearing in summers or when it is too hot outside. 
9. Double Strapped Baby Crochet Pattern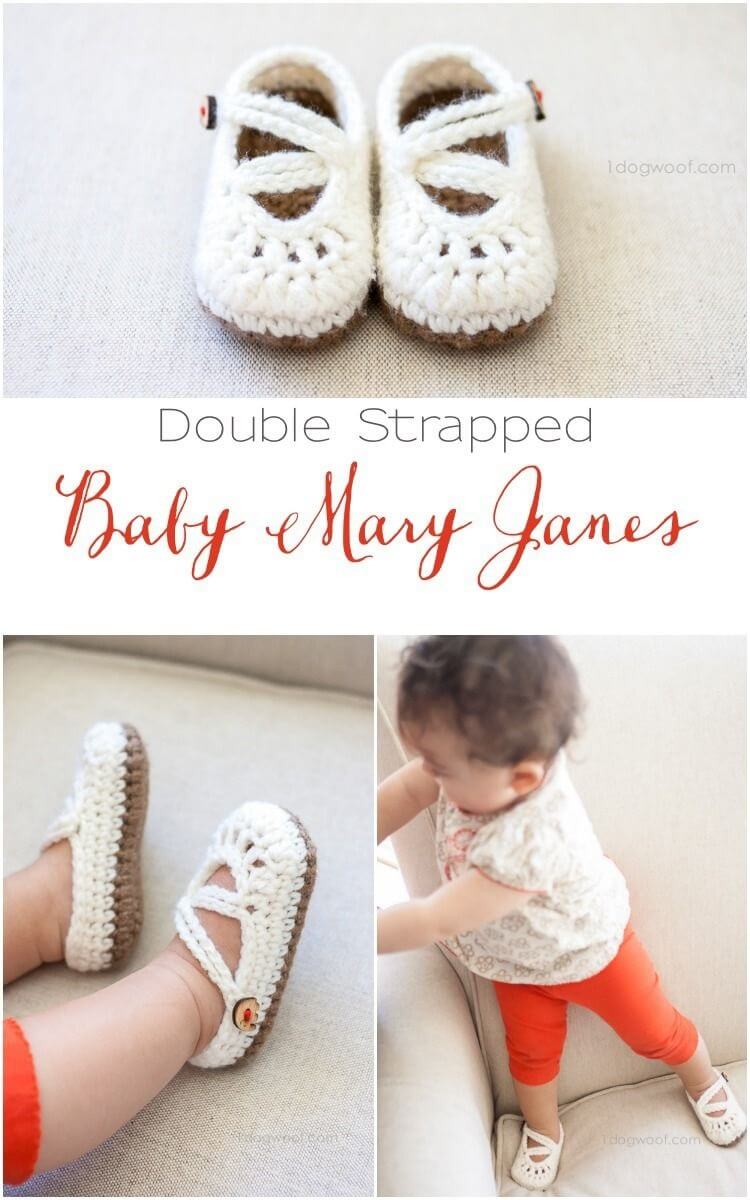 These double strapped mary janes booties are great for kids who like to just rip off their shoes and throw them everywhere. The double strap of the booties makes them harder to pull off so that you will no longer be looking for that missing shoe! 
10. Flamingo Feet Baby Booties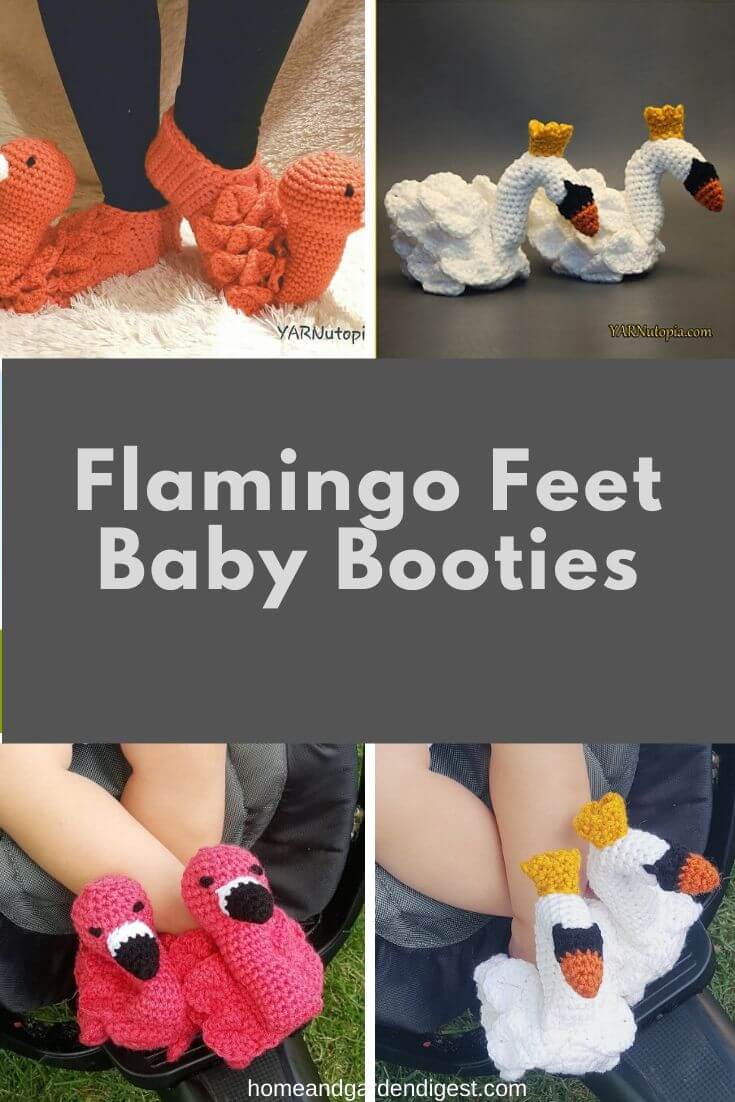 These flamingo baby booties are so adorable and may look more beautiful when worn by your kid matching their dress. They are also a delightful gift for a perfect baby shower that everyone will love.
11. Pink Lady Baby Booties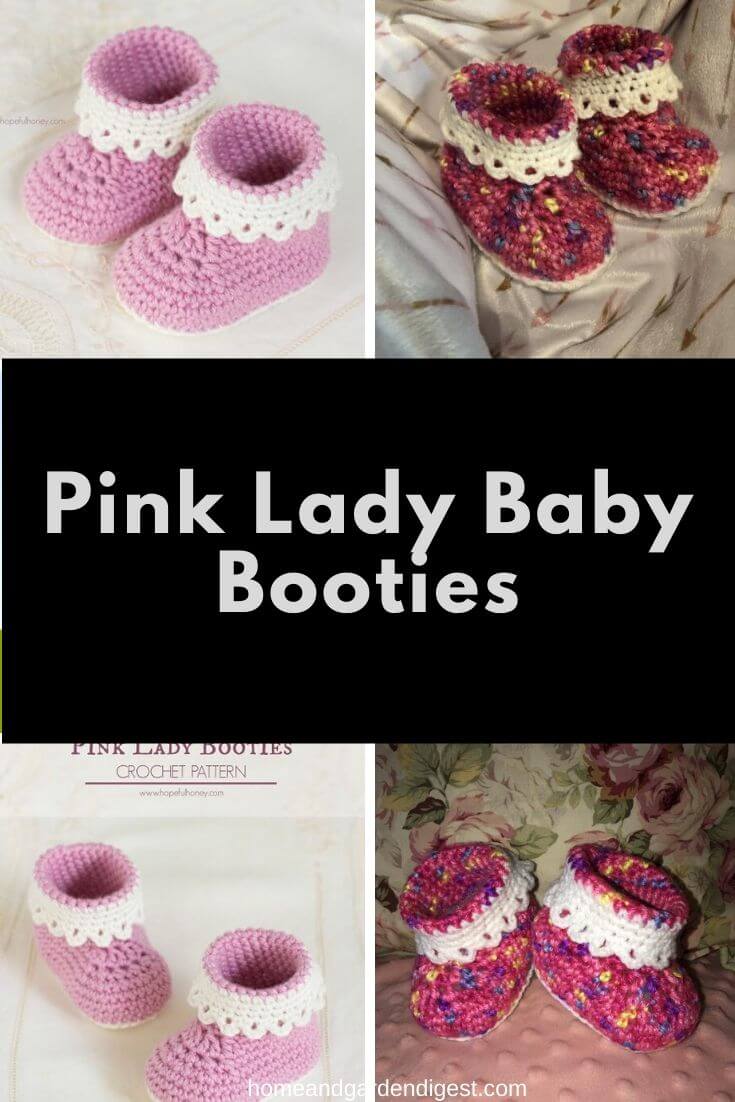 If you think that pink suits your baby the most then these are the best baby booties that will match their dress and make them look more adorable. 
12. Crochet Flower Pattern Baby Booties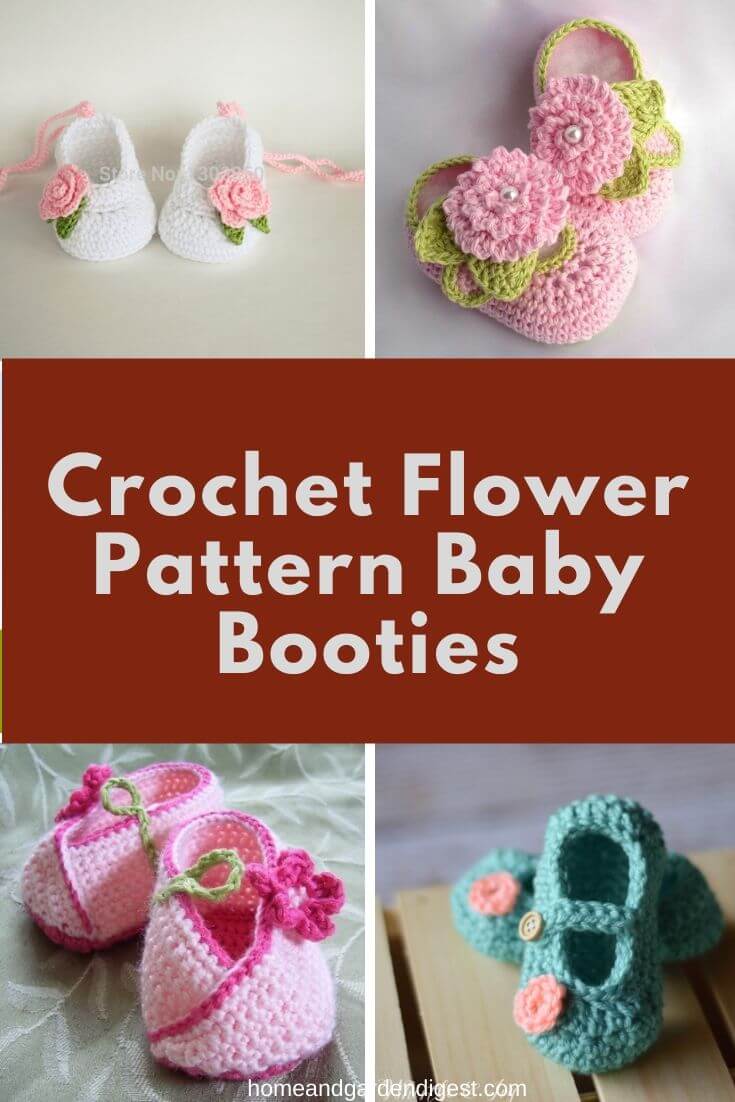 These baby booties look adorable with the little flower and will make a great gift for a little angel. 
13. Baby Crochet Converse Pattern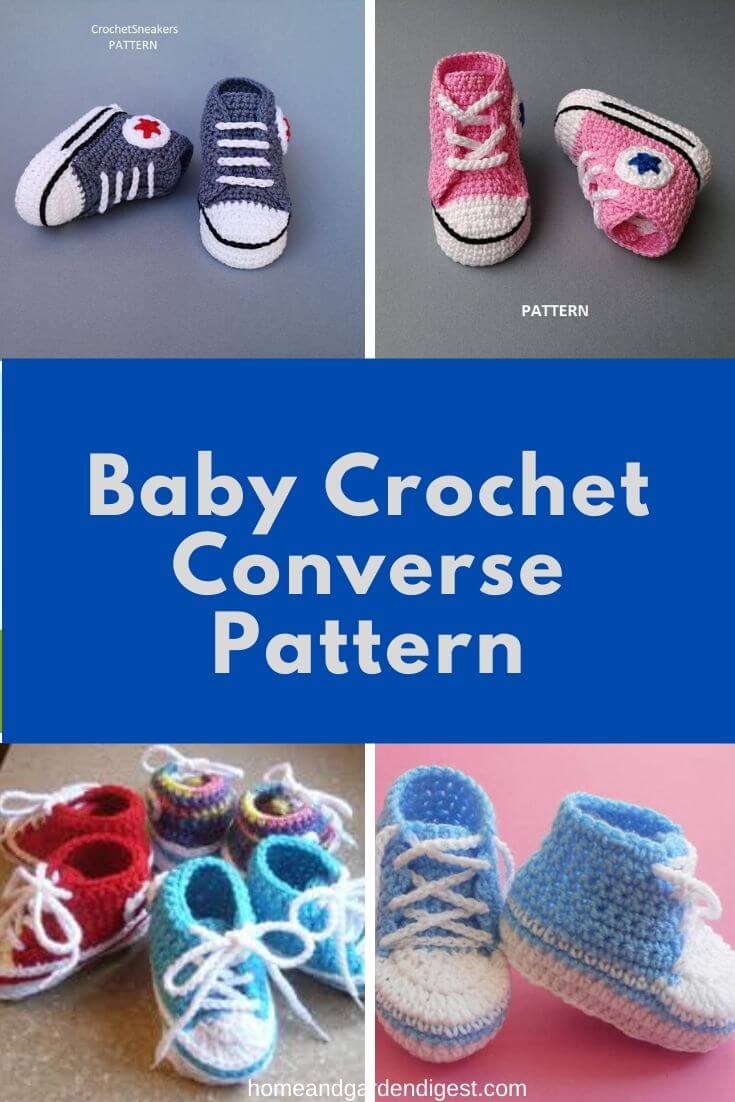 These trendy, cool converse pattern booties keep your kid in style. 
14. Captain Boat Shoes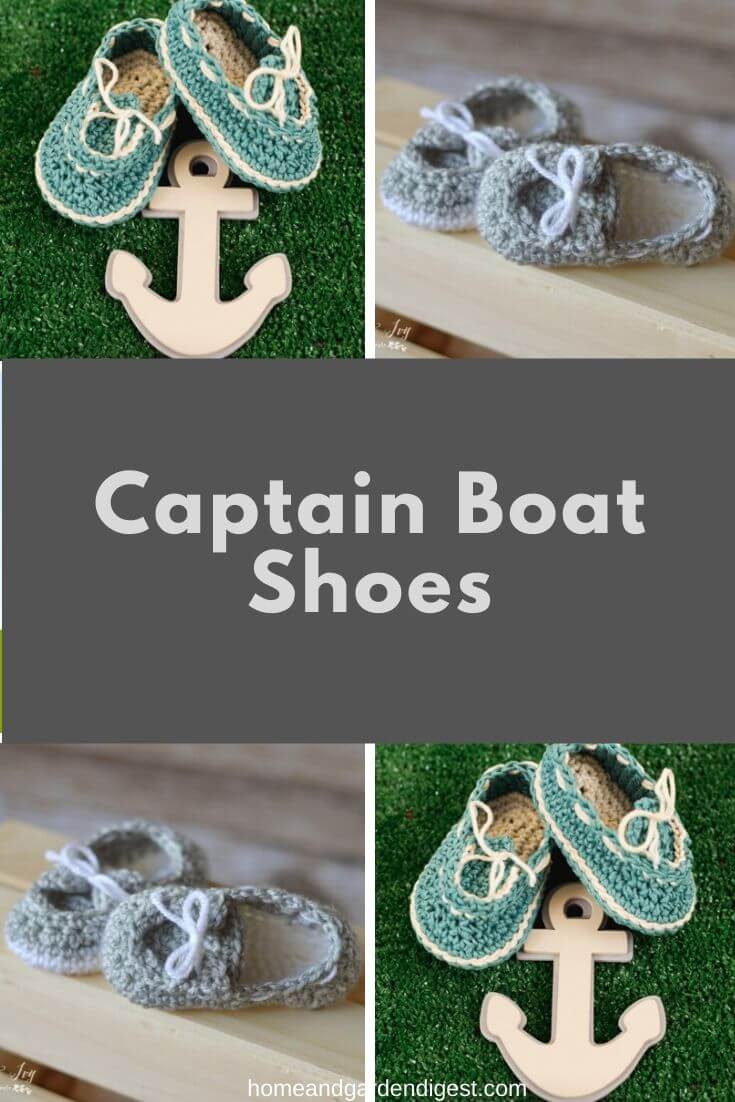 Get ready to sail with these extremely cute baby shoes that are inspired by the popular adult and kid boat shoes. Any baby that wears these shoes can have fun on the fashionable summer day. 
15. Blueberry Pumpkin Moccasins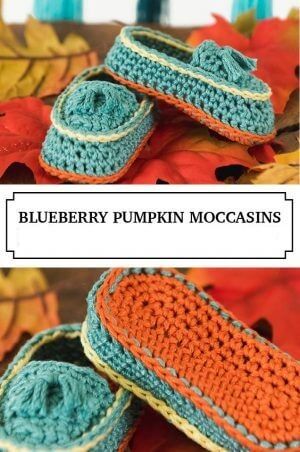 These adorable little booties are super cute. You will love their colourful soles and tiny tassels. They are excellent for the babies during the autumn.   
16. Crocodile Stitch Booties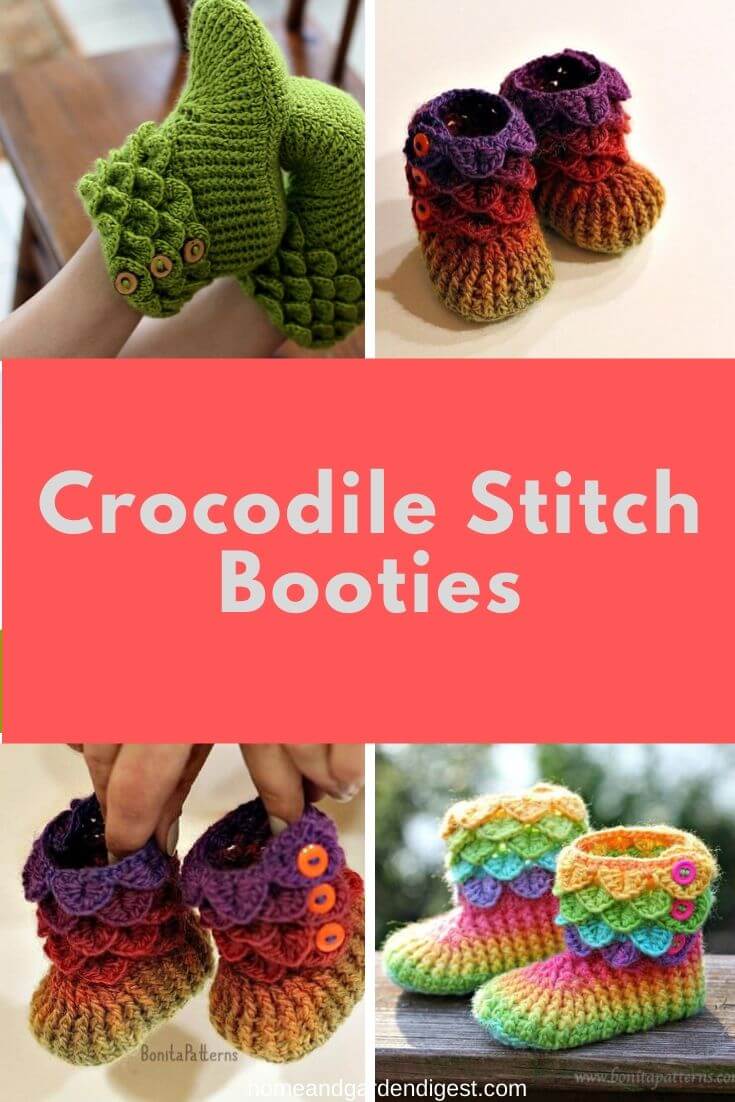 Crocodile stitch booties with rows of crochet ruffles make them look too cute! These are very unique and are homemade that can be gifted to welcome the new baby.
17. Elfin Baby Booties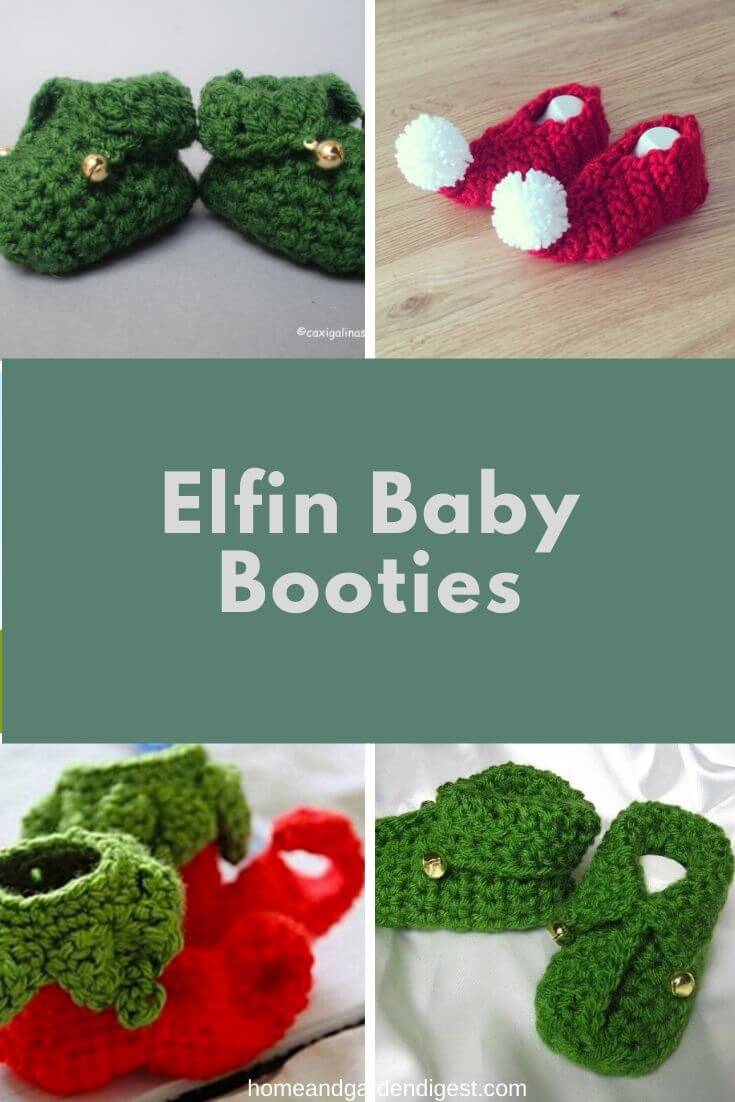 These elfin baby booties are super fun. They would make a perfect Christmas gift for your baby.
18. Lemon Drop Baby Booties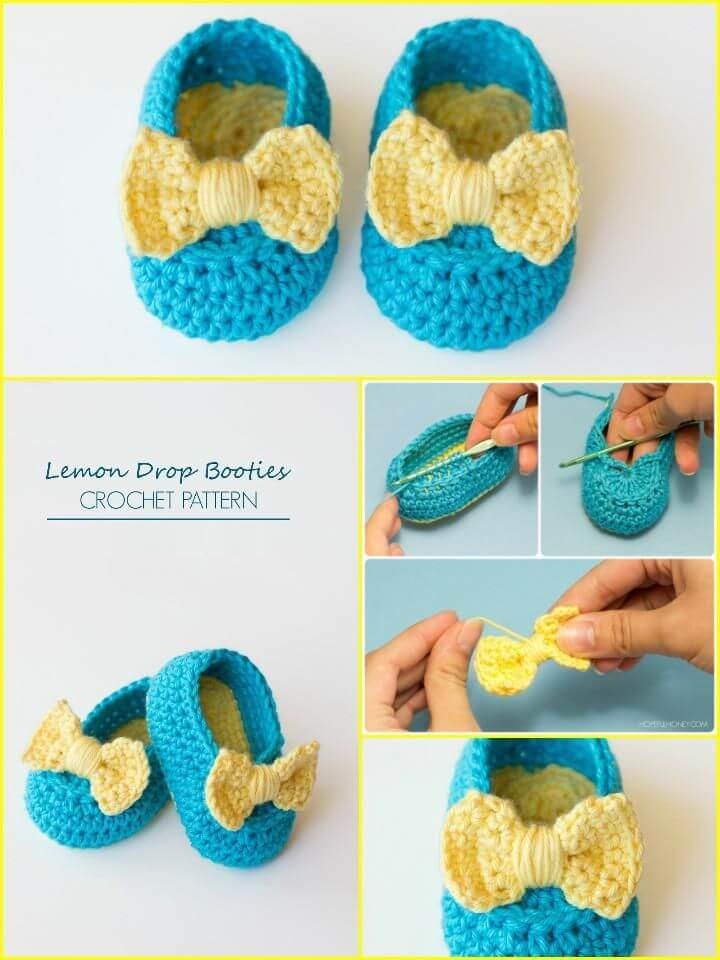 You will fall in love with that big yellow crochet bow! The bright and sunny colours are the delight and increase the grace of your baby. 
19. Crochet Baby Slippers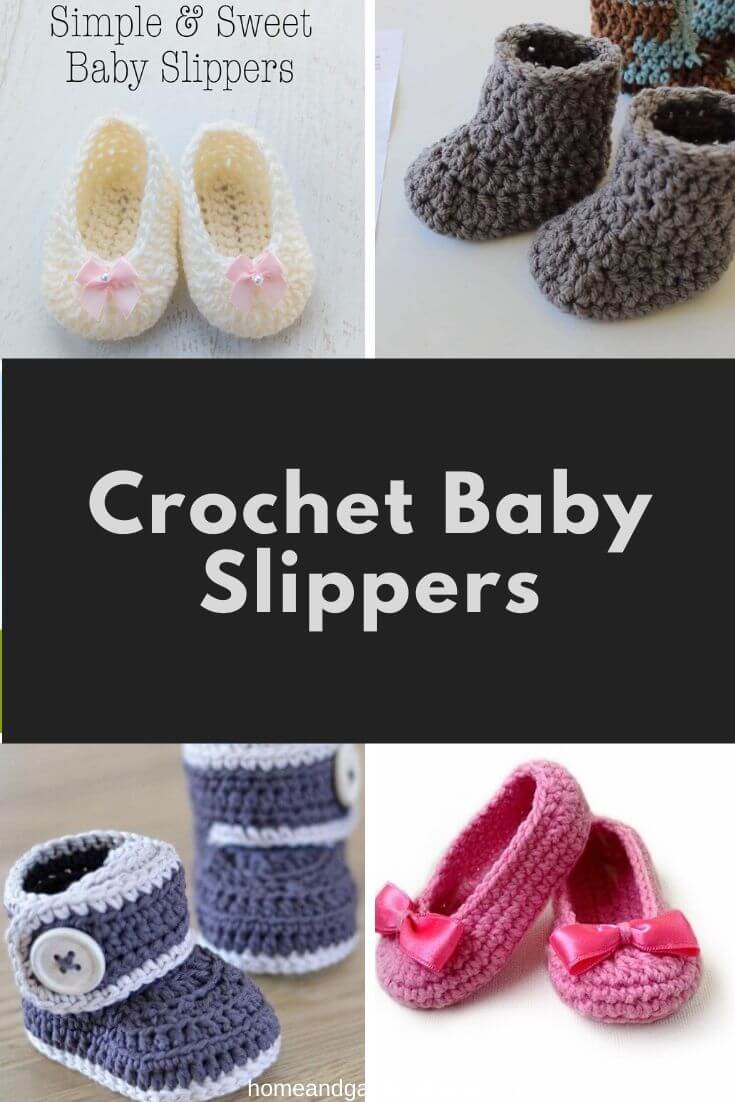 Crochet slippers look beautiful with a silk ribbon rose on the top. You can make your own colour flower crochet according to your choice to make it look more ravishing. 
20. Strawberry Crochet Baby Booties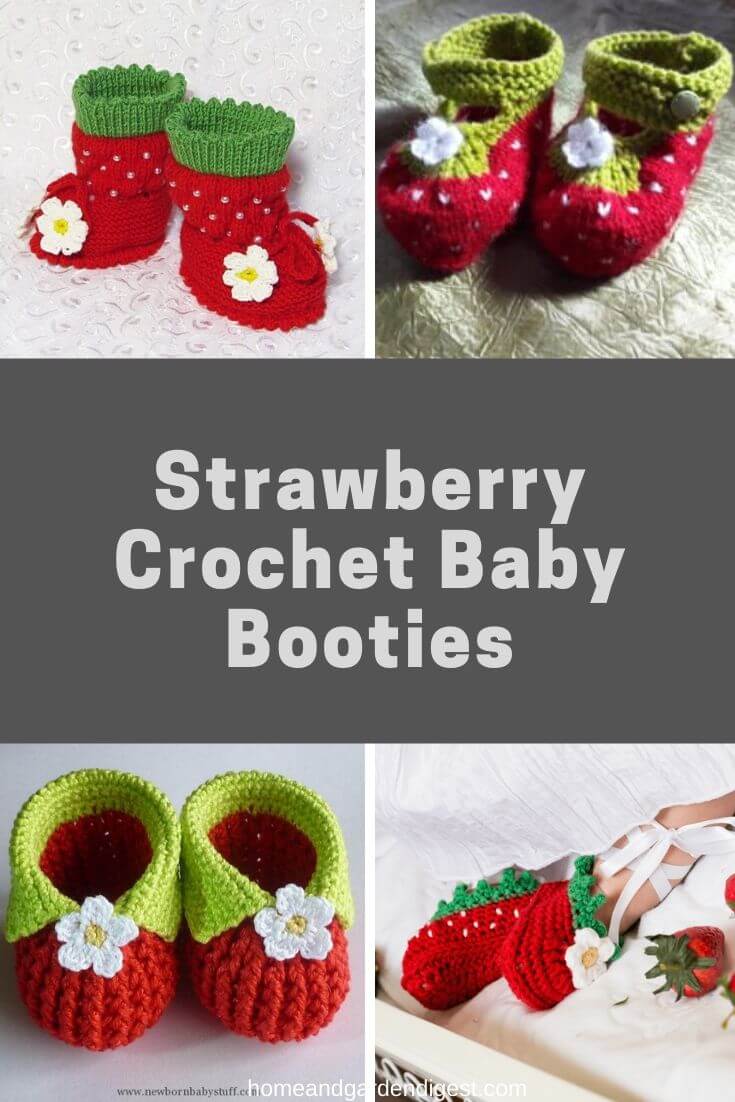 Strawberry baby booties are so cute! These booties will make a wonderful gift for a spring or summer baby. 
These were some great Crochet Baby Booties Slippers Free Patterns that you can make for your kids at home. You can also present them as a welcome shower gift to the new born babies without spending a single penny to buy them from expensive stores.