Crochet Amigurumi Garden Animal Toys Free Patterns
What animals frequent your garden? The squirrels, wild rabbits, bird's, racoons, or the snails? All this and more garden animals can be crocheted using the amigurumi stitch pattern into cute little toys for your kids or used to add a finishing touch to your indoor garden. They can also be used as interior décor ideas for your house and make perfect little gifts.
I have taken time to compile 20 amazing Crochet Amigurumi Garden Animal Toys Free Patterns that you should try.
1. Lorelei the Lady Bug Amigurumi Free Pattern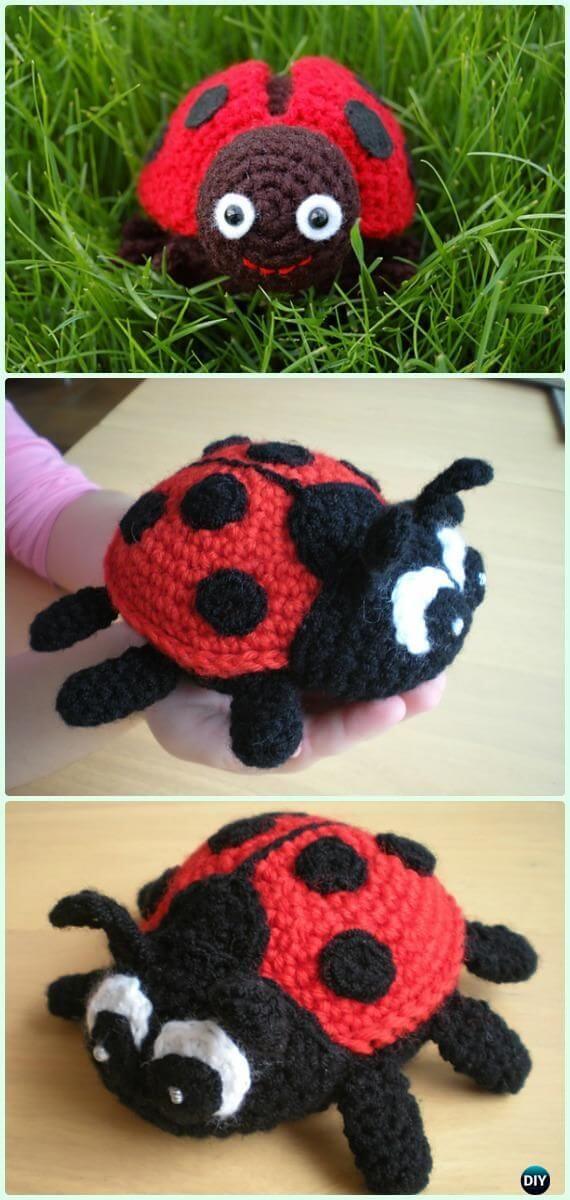 Lorelei the lady bug is such a cute amigurumi pattern. You will use scarlet and black Vanna's yarn from lion brand to make this cute little ladybug. she makes a perfect decoration for your baby room or used as a key chain.
2. Butterfly Baby Rattle Amigurumi crochet Free Pattern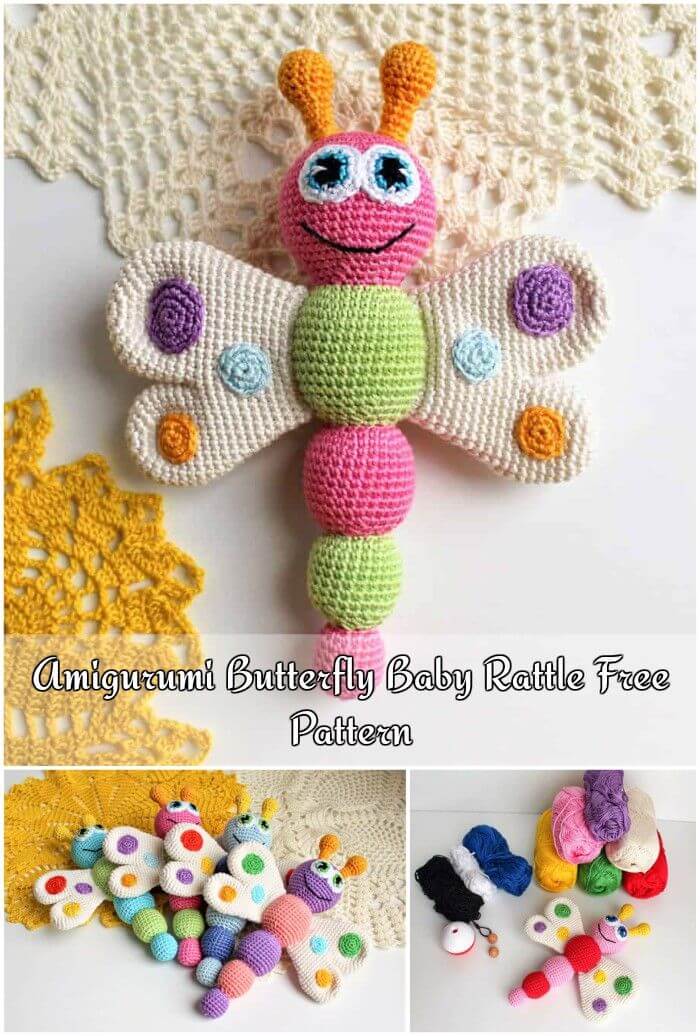 This gorgeous butterfly baby rattle crochet pattern is made using organic cotton yarn for a sturdy structure. It is an ideal decoration idea for a new born room or a baby shower gift.
3. Crochet Amigurumi Frog Free Pattern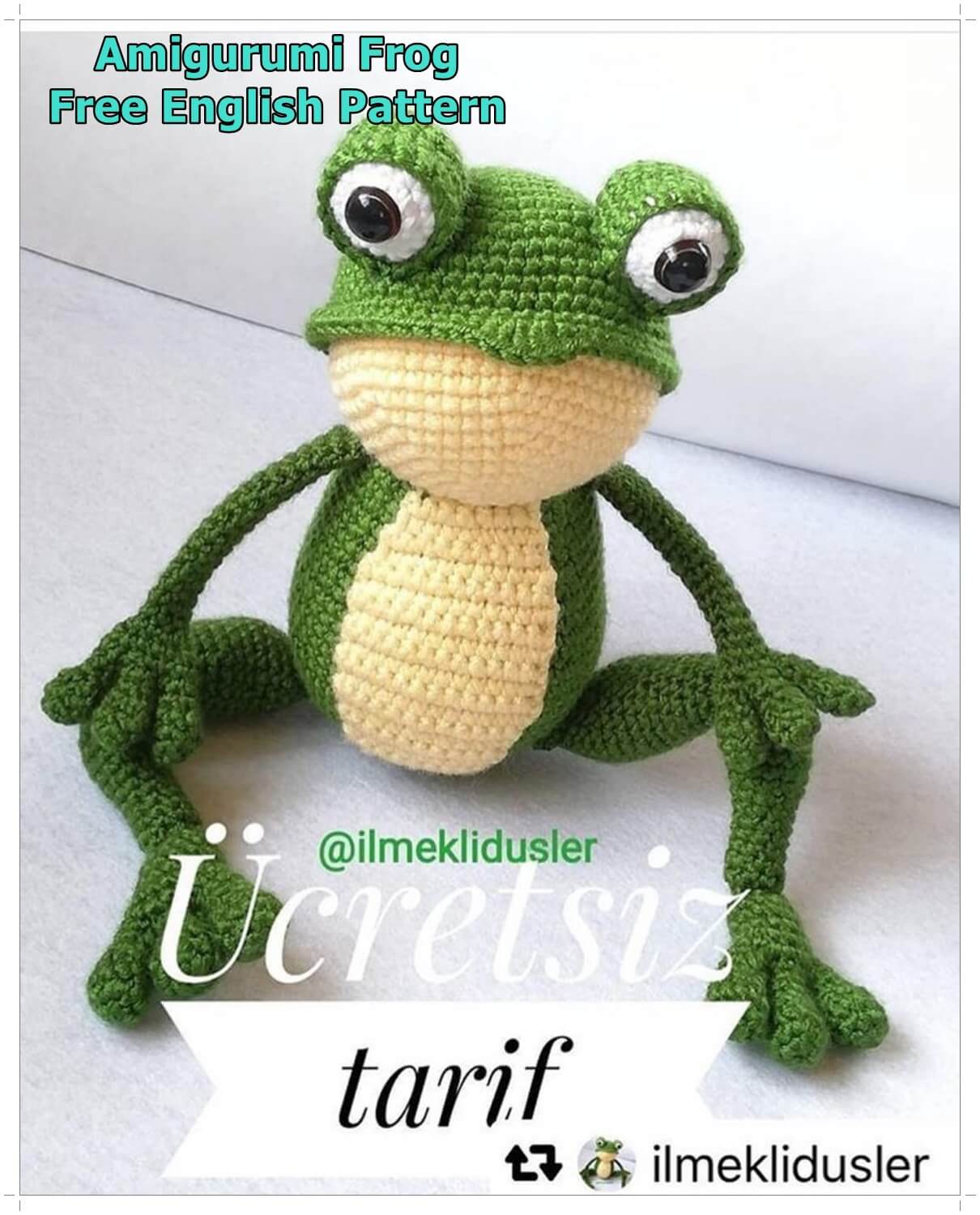 crocheting the amigurumi frog pattern is quite simple. You only need to acquaint yourself with basic amigurumi crochet skills. You can use this little buddy as a key chain or as a baby toy.
4. Crochet Amigurumi Crocodile Scale Fish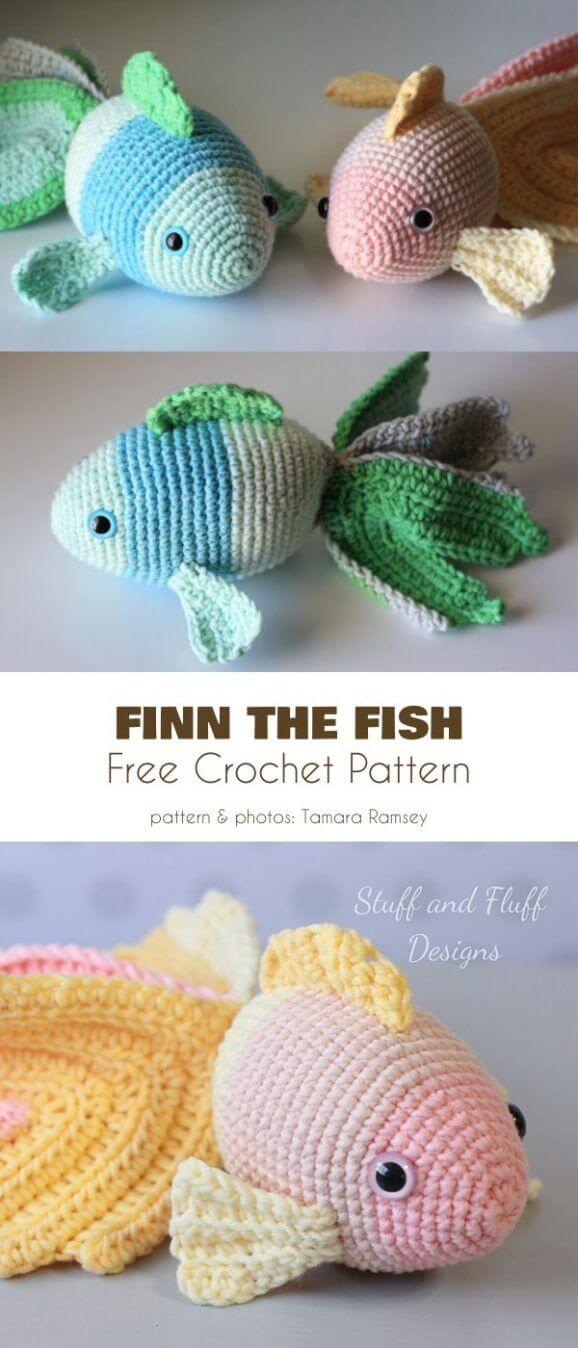 Do you want to try a more challenging amigurumi crochet project? Try the amigurumi crocodile scale pattern. This amazing little friend is a perfect decoration idea for your little boy's room.
5. Crochet Amigurumi Queen Bee Free Pattern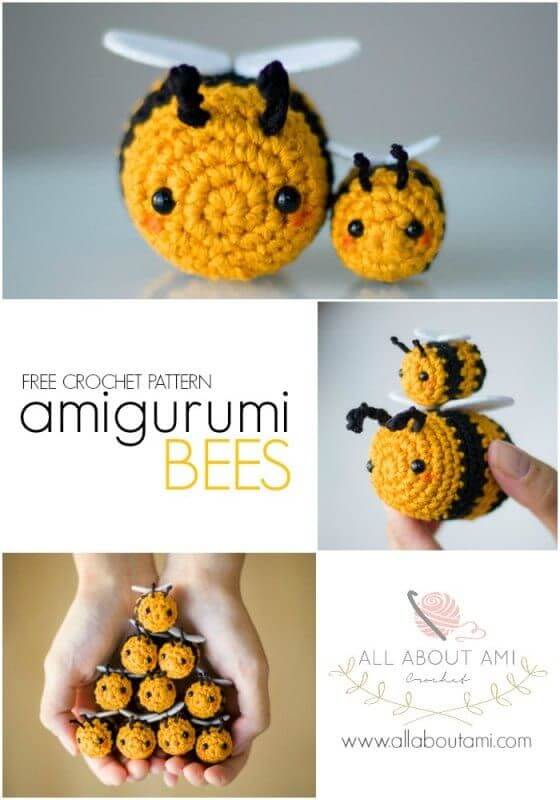 This is my personal favourite Amigurumi crochet pattern!  I love these cute crochet lady bugs with the gorgeous crown. You can use any yarn of your liking, a 3mm hook, and some stuffing to create the body and the head.
6. Crochet Amigurumi Parakeet Parrot
This gorgeous green and yellow crochet Amigurumi parakeet parrot bird is a perfect decoration idea. It is simple and fun to make and would make a perfect toy gift to your little one.
7. Hygge Squirrel Amigurumi Free Pattern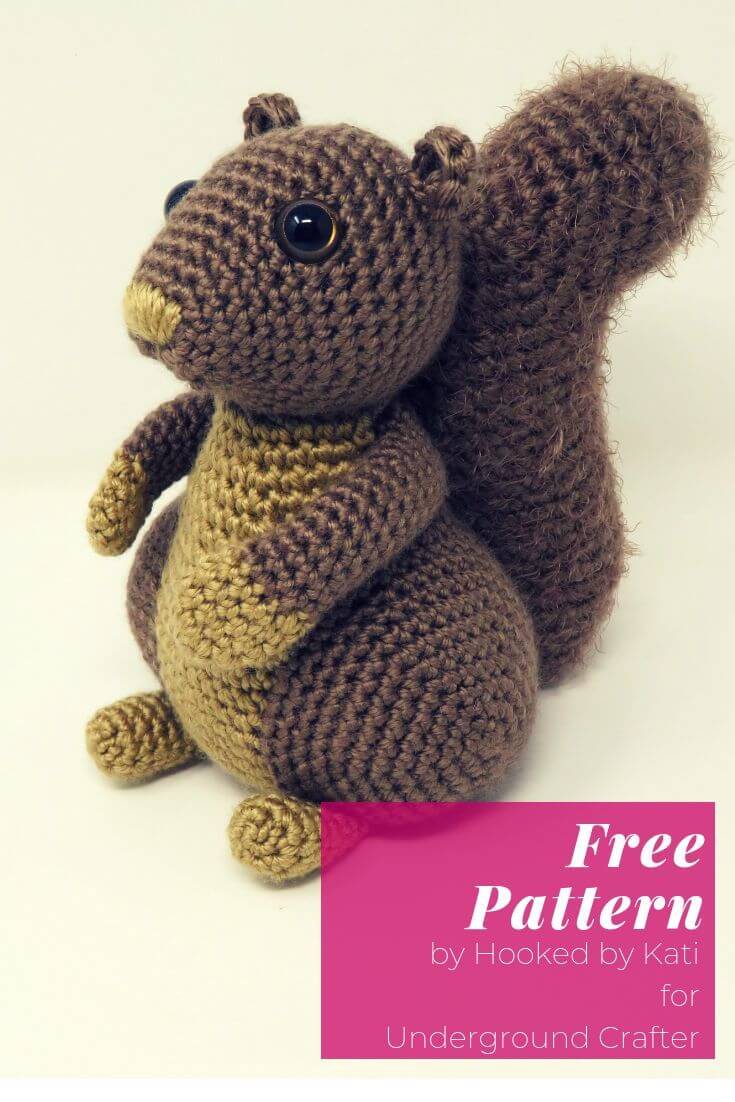 The amigurumi hygge squirrel is a fun, fluffy pattern crocheted using Red Heart soft and Red Heat hygge yarns. This cute fellow has a huge bushy tail with a matching attitude. 
8. Crochet Tiny Amigurumi Mouse Free Pattern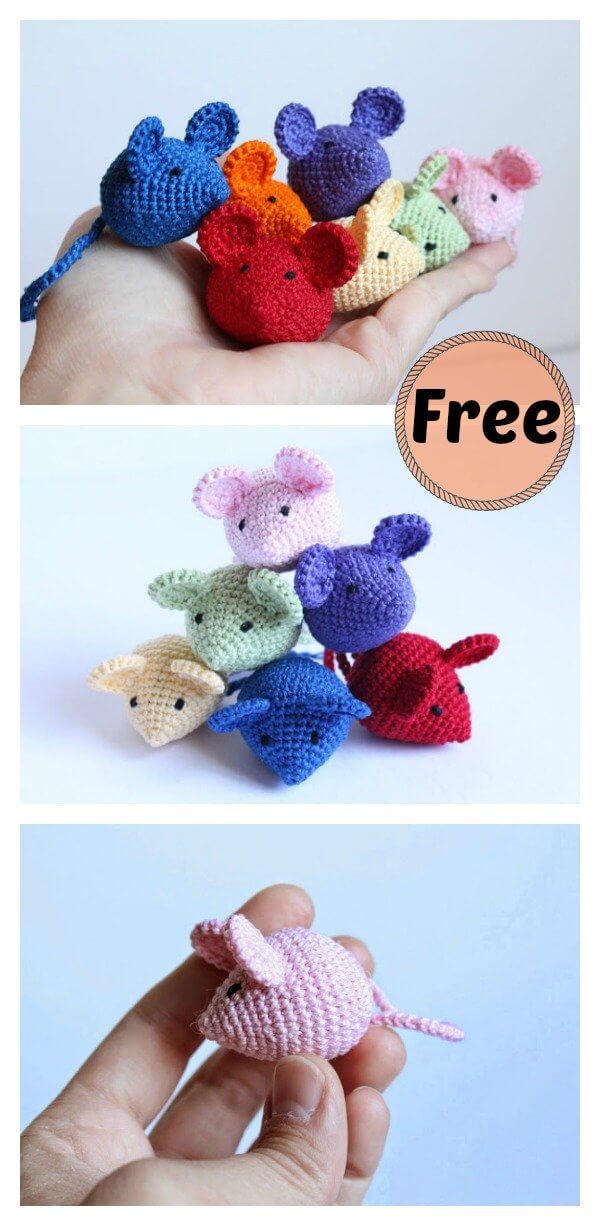 This cute tinny Amigurumi crochet mouse is easy and fun to make. You can use any yarn and colours of your choice to make more personalized designs. These are perfect play time toys that you can use to teach your little one about colours and numbers.
9. Crochet Amigurumi Raccoon Free Pattern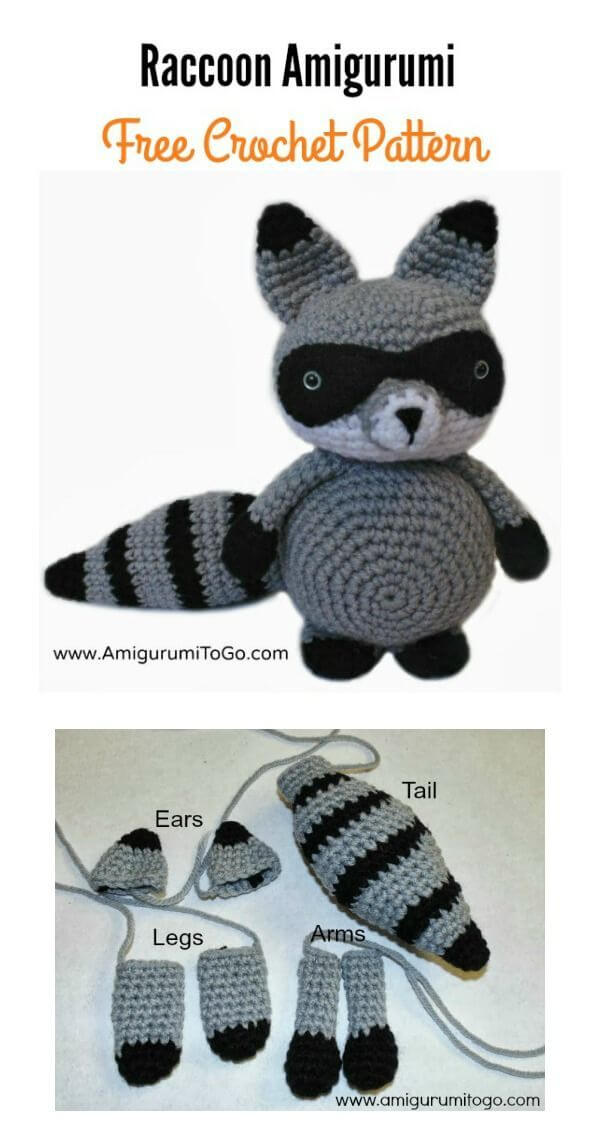 This little crocheted racoon amigurumi is adorable with protruding curios ears and a cute striped tail. They have an amazing soft and plushy texture making them a perfect cuddle toy for your baby.
10. Butterfly Amigurumi Free Crochet Pattern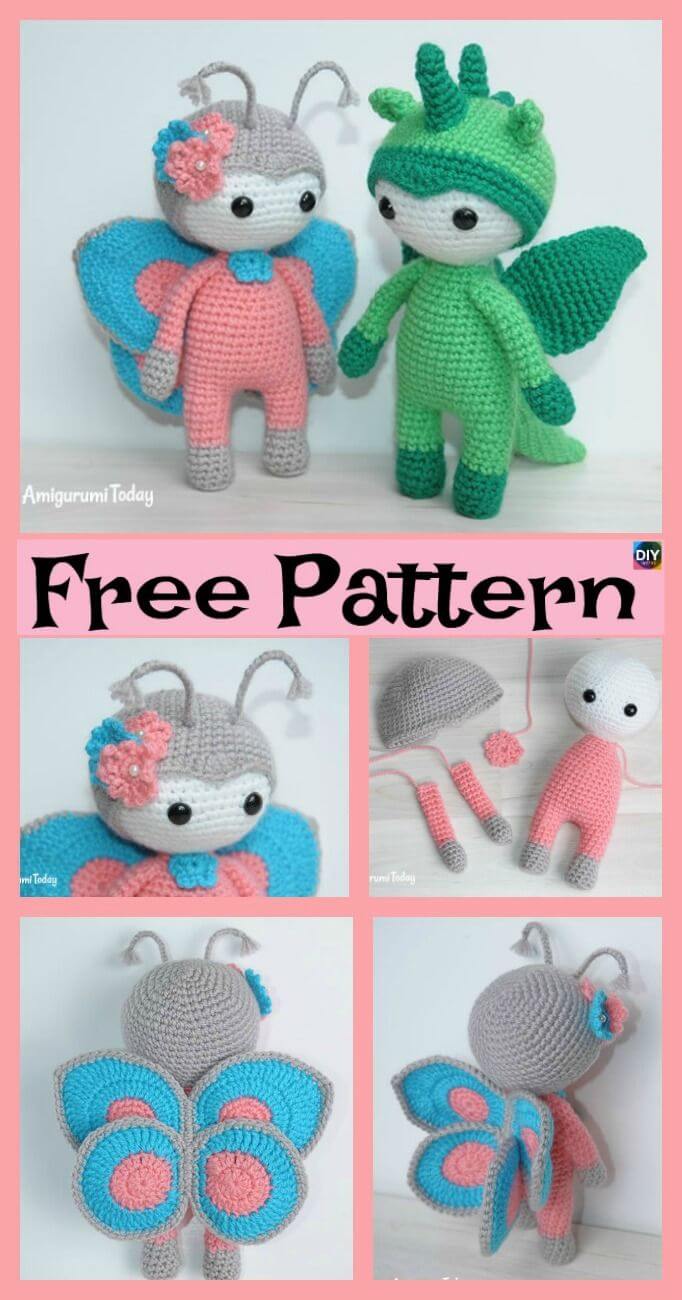 These beautiful crochet butterflies are made using the amigurumi pattern. They are crocheted using the Bernat handicraffter cotton yarn which gives them a sturdy amazing structure.
11. Free Amigurumi Duck Crochet Pattern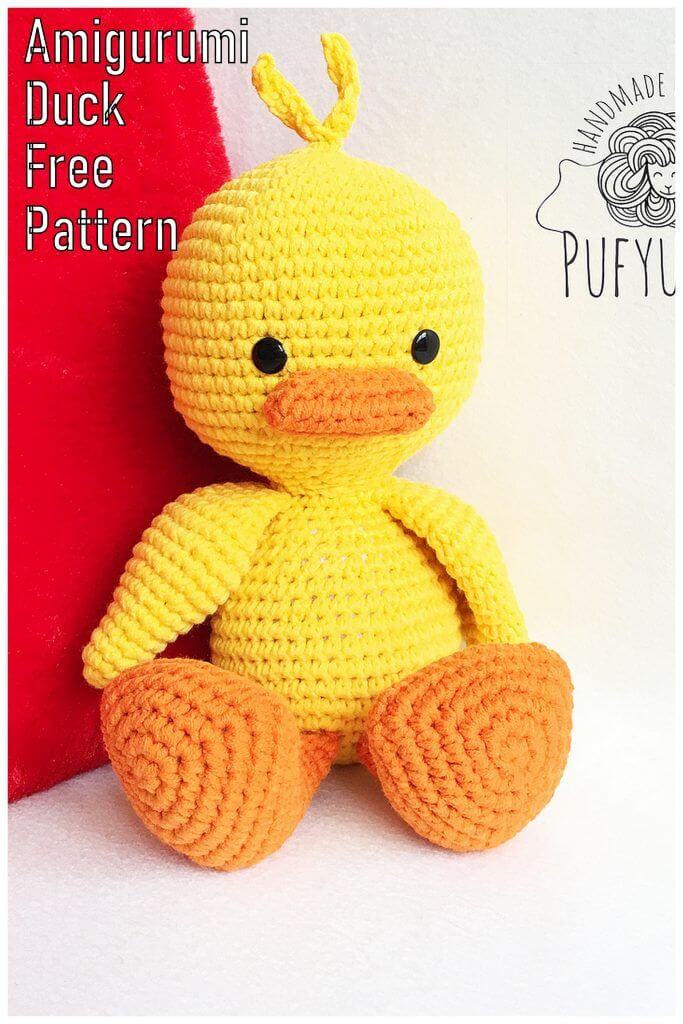 These lovely ducks will be a perfect addition to your amigurumi crochet patterns. They are crocheted using the single and the double stitches and then stuffed to create the adorable pattern.
12. Crochet Amigurumi Hedgehog Punk Free Pattern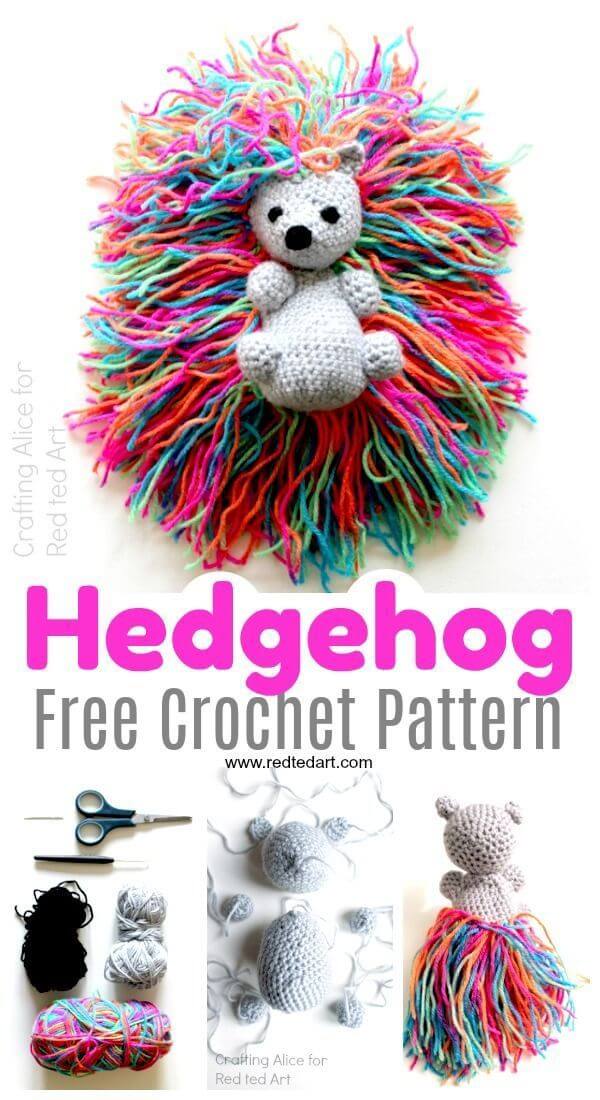 This gorgeous crochet hedgehog punk with rainbow spines is fun to make. The body is crocheted using the amigurumi pattern while the rainbow spines are made from yarn scraps.
13. Amigurumi Bumble Bee Free Crochet Pattern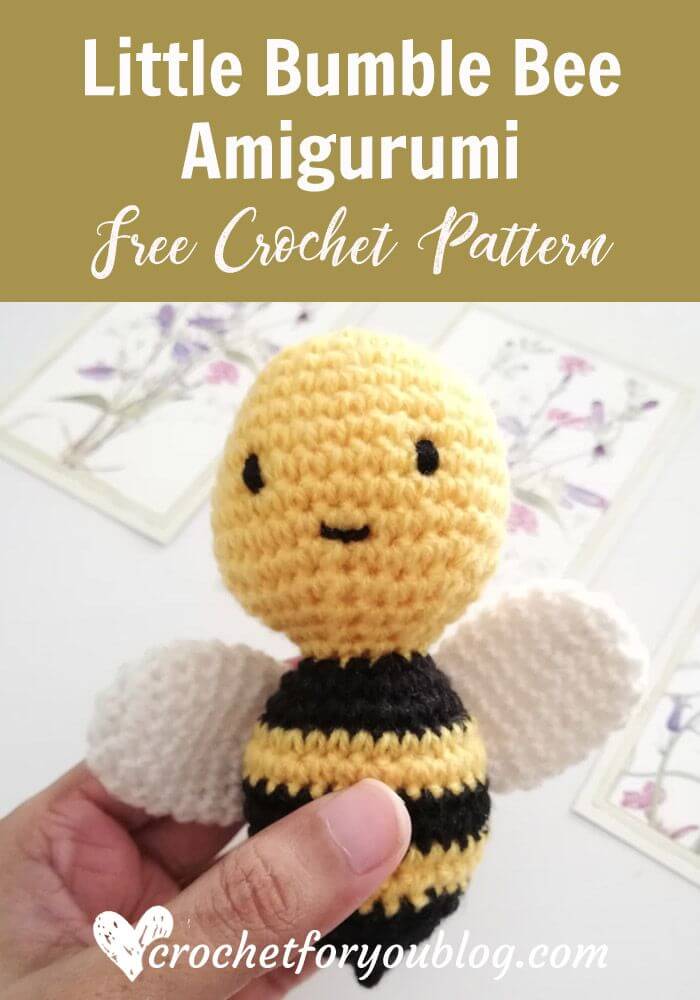 This cute little amigurumi bumble bee pattern is simple and fun to create. It is created using the chunky yarn in bumble bee colours, yellow black and white.
14. Amigurumi crochet wasp Free Pattern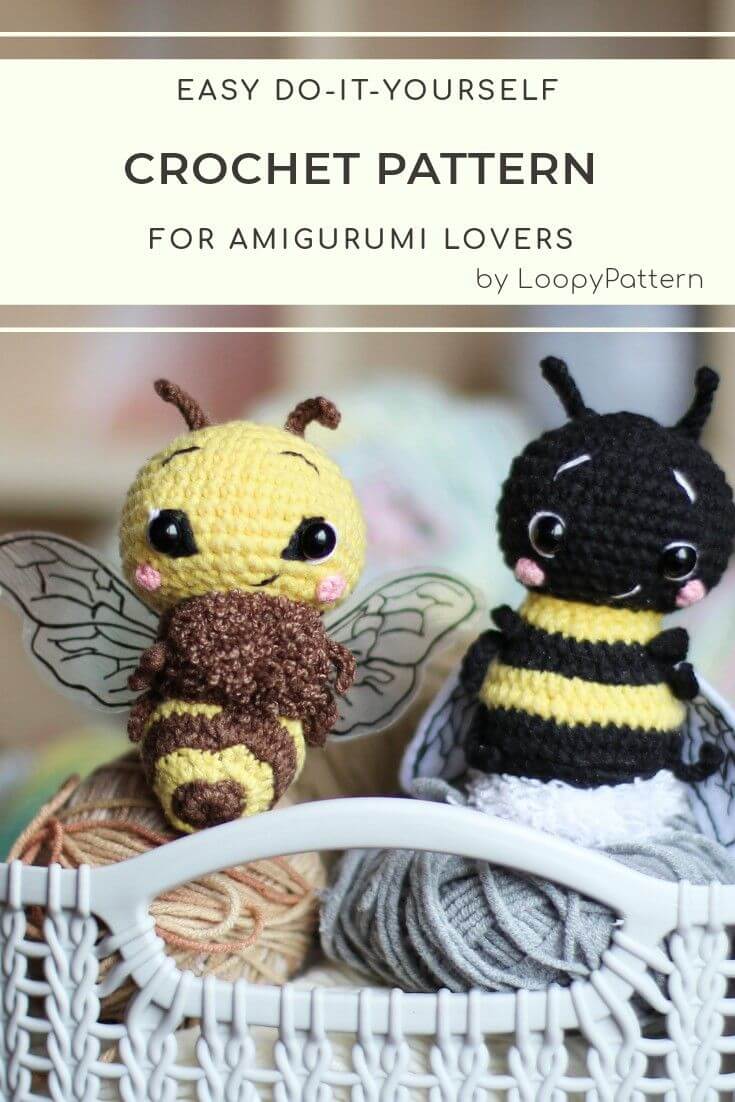 I love this tinny amigurumi wasp crochet pattern! particularly how the adorable tiny wing folds cleverly from the back. It is also quite siple to make.
15. Crochet Owl Lady Amigurumi Free Pattern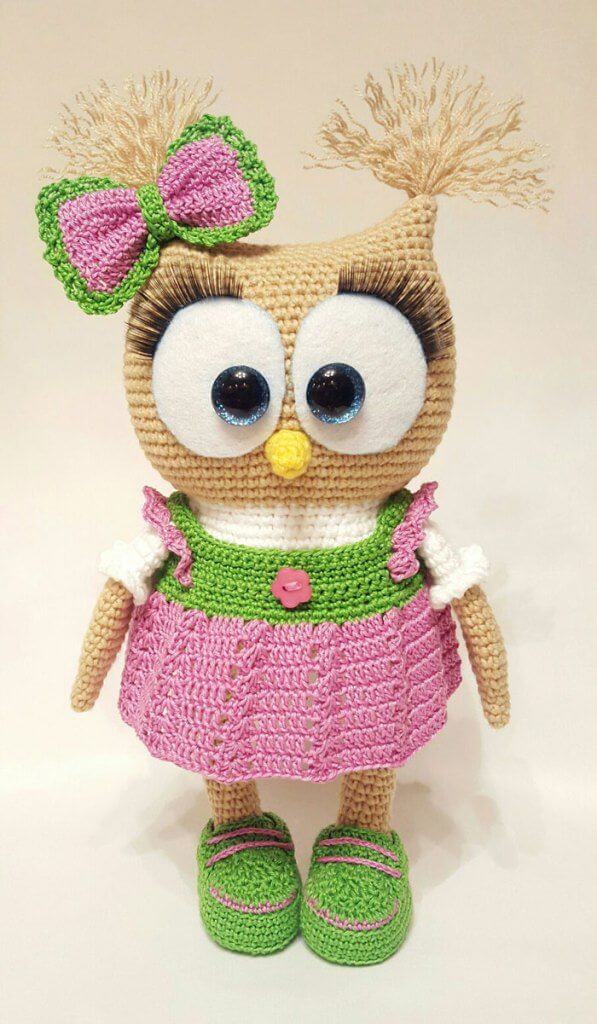 This sweet and pretty Crochet owl lady is gorgeous! With her beautiful large eyes, she will endeavor to cheer up your home. she also makes a perfect play toy for your little one.
16. Crochet Bunny Free Amigurumi Pattern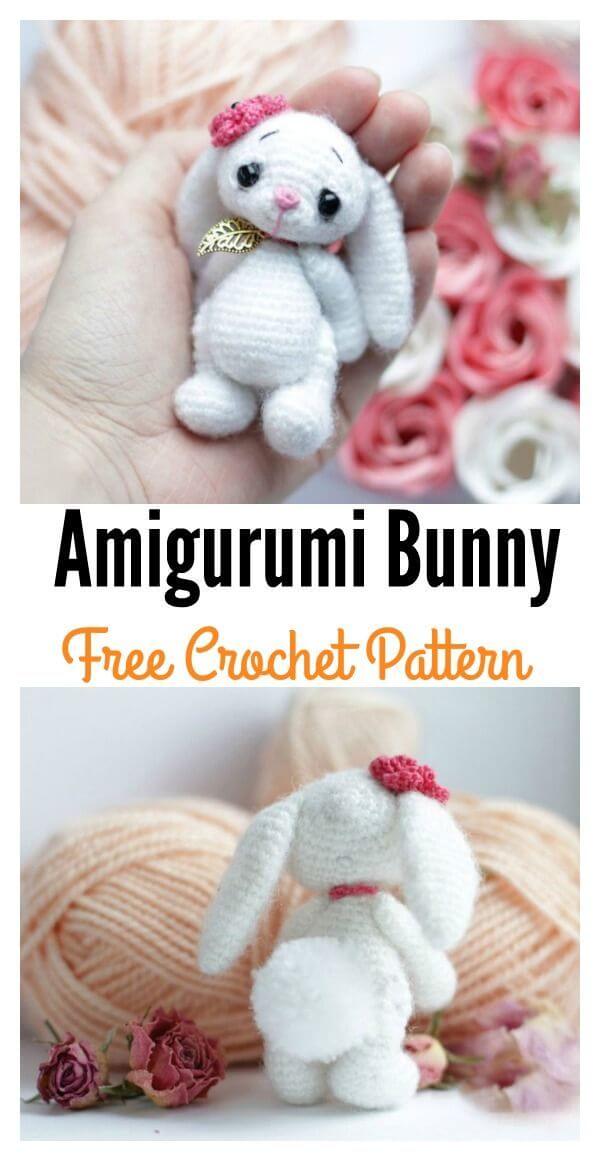 Make yourself this adorable crochet bunny using this amigurumi free pattern. with the spikey protruding long ears, he will be a great addition to your amigurumi crochet patterns.
17. Sharlotte The Spider Crochet amigurumi Free Pattern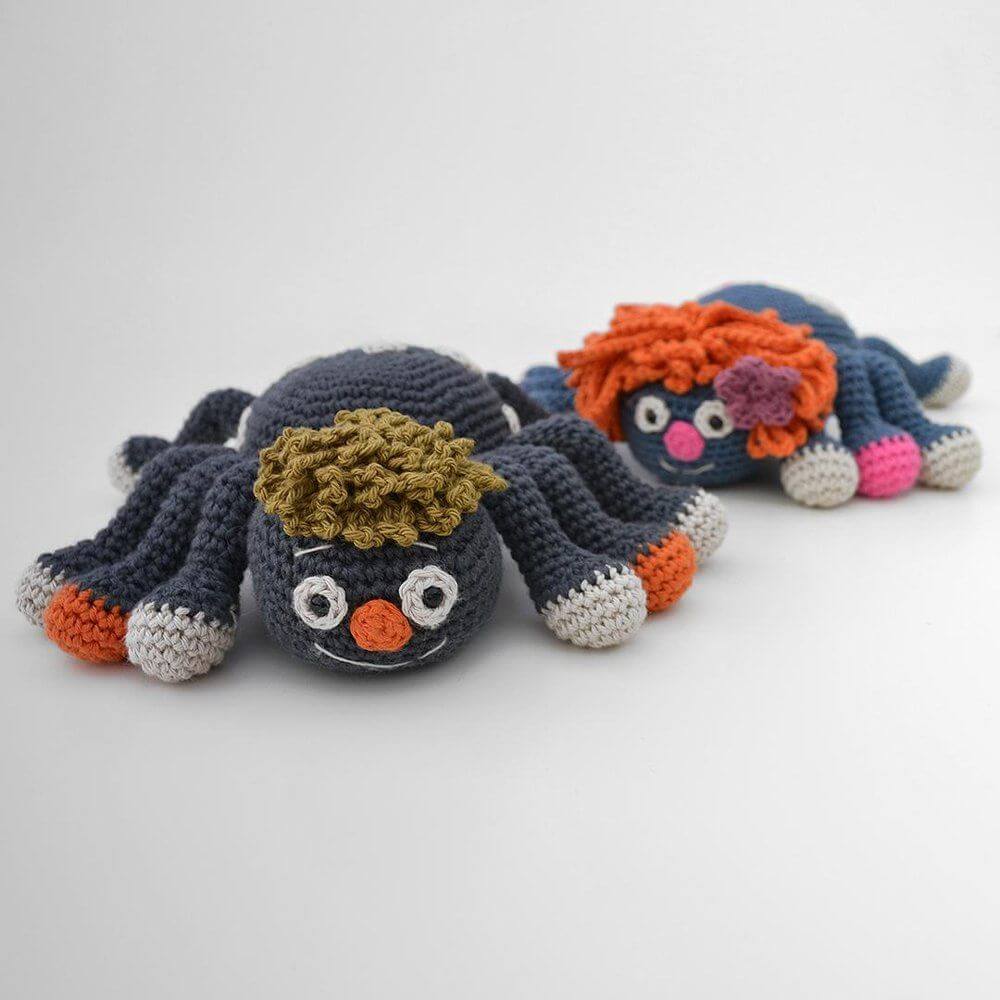 Do you want to sharpen your amigurumi crochet skills? try crocheting sharlotte the spider amigurumi pattern. She is crocheted in continuous spirals using the worsted weight yarn.
18. Amigurumi Turtle toy Crochet free pattern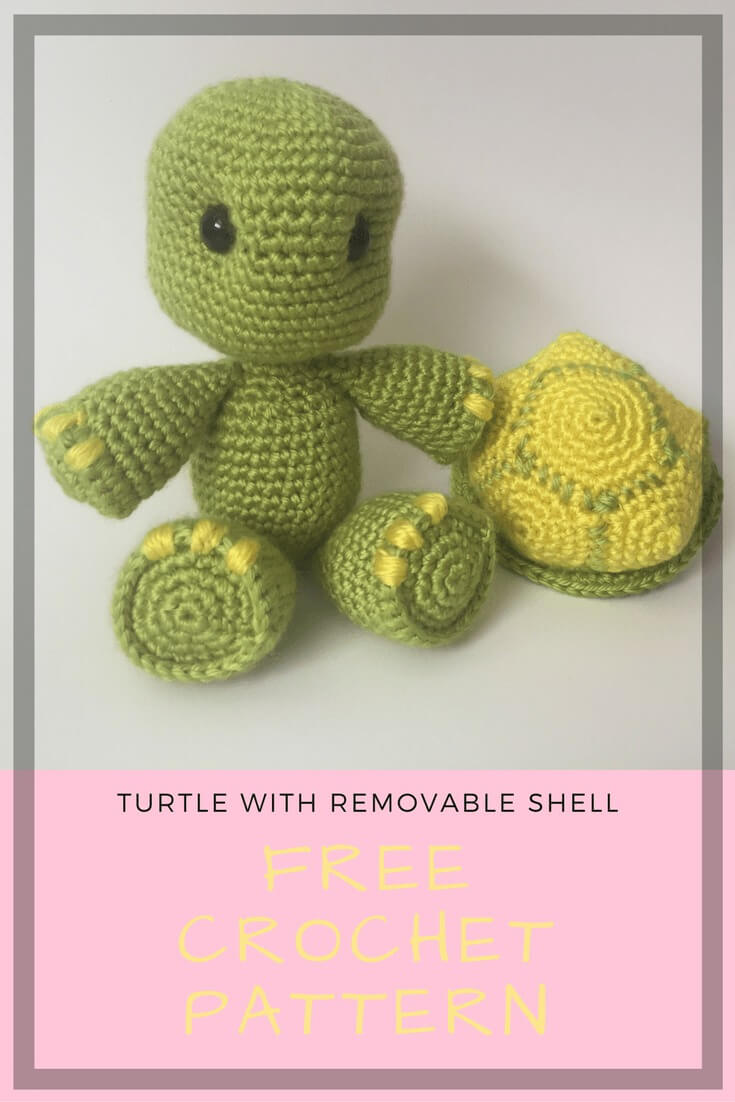 This adorable turtle amigurumi is adorable! The shell is crocheted separately with buttons but you can sew the shell on to the body.
19. Grasshopper Amigurumi Free Pattern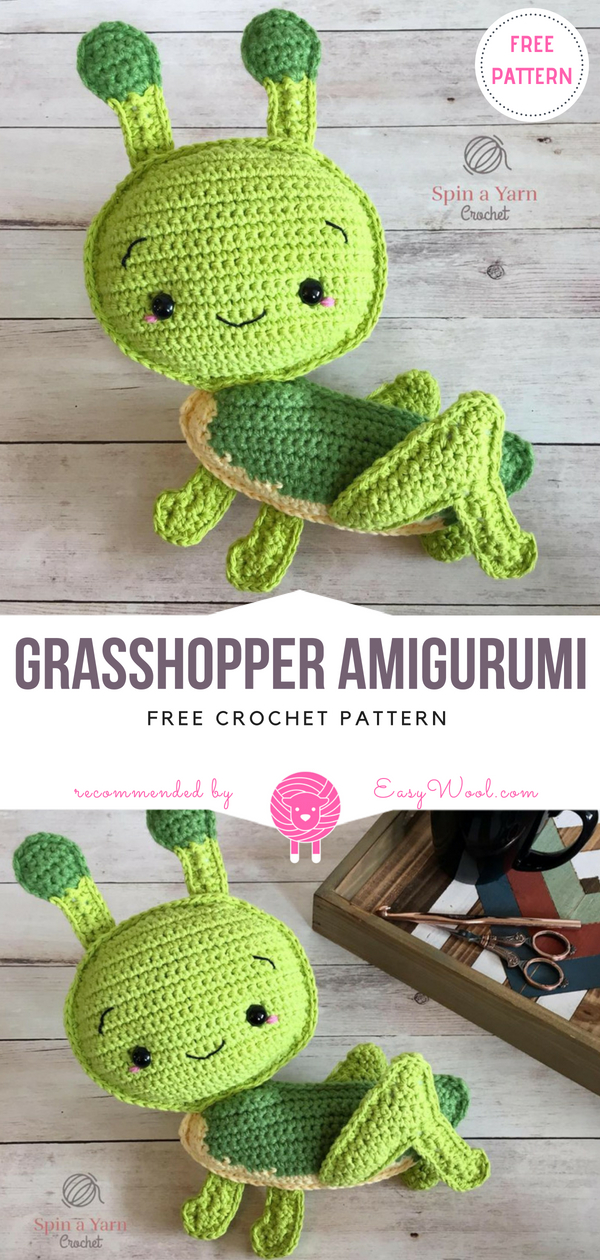 This cute grasshopper amigurumi crochet pattern is irresistible! It looks cute hanging on the walls or as a cuddling toy for your little one.
20. DIY Lady Snail Amigurumi Free Pattern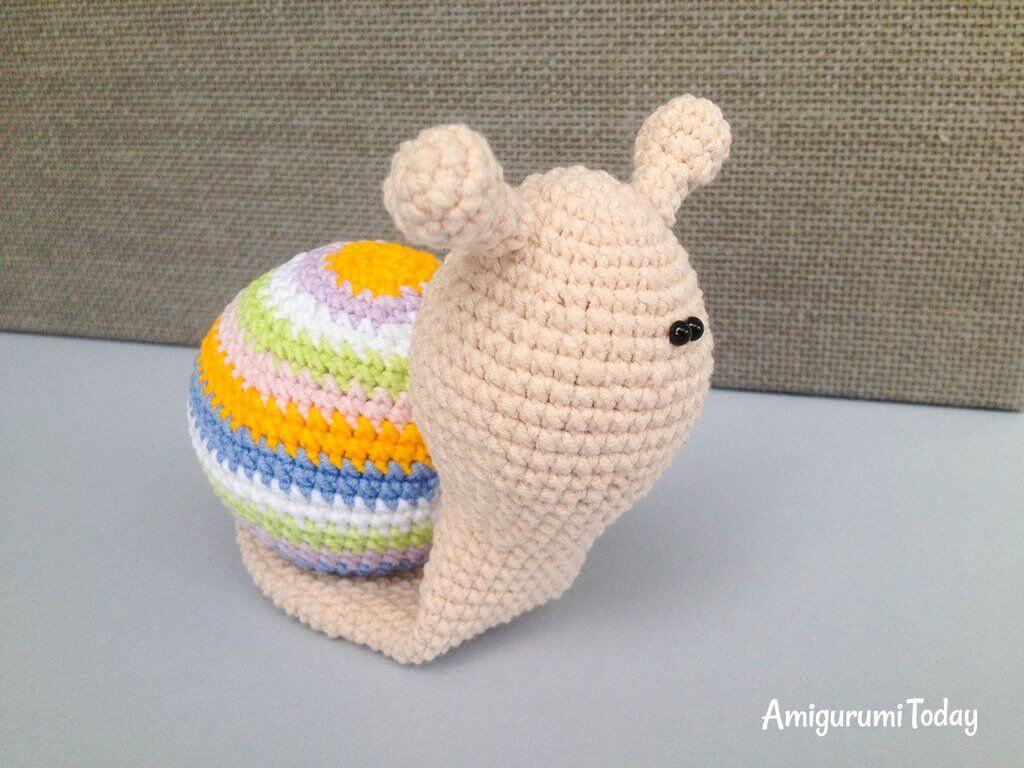 This beautiful little lady snail amigurumi would look great on top of your work desk or in your floral corner with cute flower pots. It is designed with a colourful shell and is a perfect way to repurpose your scrap yarns.
Conclusion
Bring your little garden animals home with these 20 fascinating Crochet Amigurumi Garden Animal Toys Free Patterns.