After a cold, long tiring day at work, all that you want is to go home to a beautiful, warm, and comfortable blanket. Crochet Rainbow patterns are the ideal blankets for a cozy, comfortable rest both for you and your little one.
So you have no experience? Don't worry about that! You can easily learn the stitches from the basic to more advanced and complex stitches, but only if you are interested.
Today, we're going to look at 20 simple and fascinating Crochet Rainbow Blanket Free Patterns that you should try at home.
1. Rainbow Granny Square blanket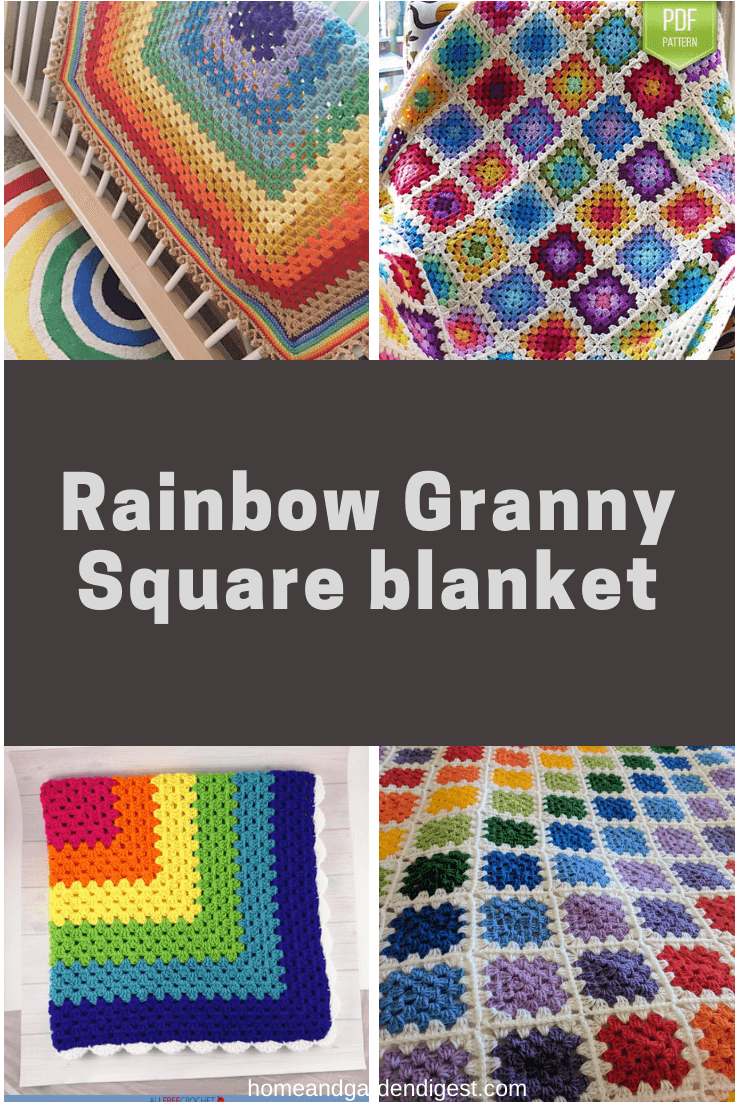 Alternate a few colors each couple of rounds to create this enormous stitch granny square covers. This design has some additional detail to the structure with a second large rainbow. The outer edging is a picot-motivated bobble. 
2. Crochet woven Rainbow Baby Blanket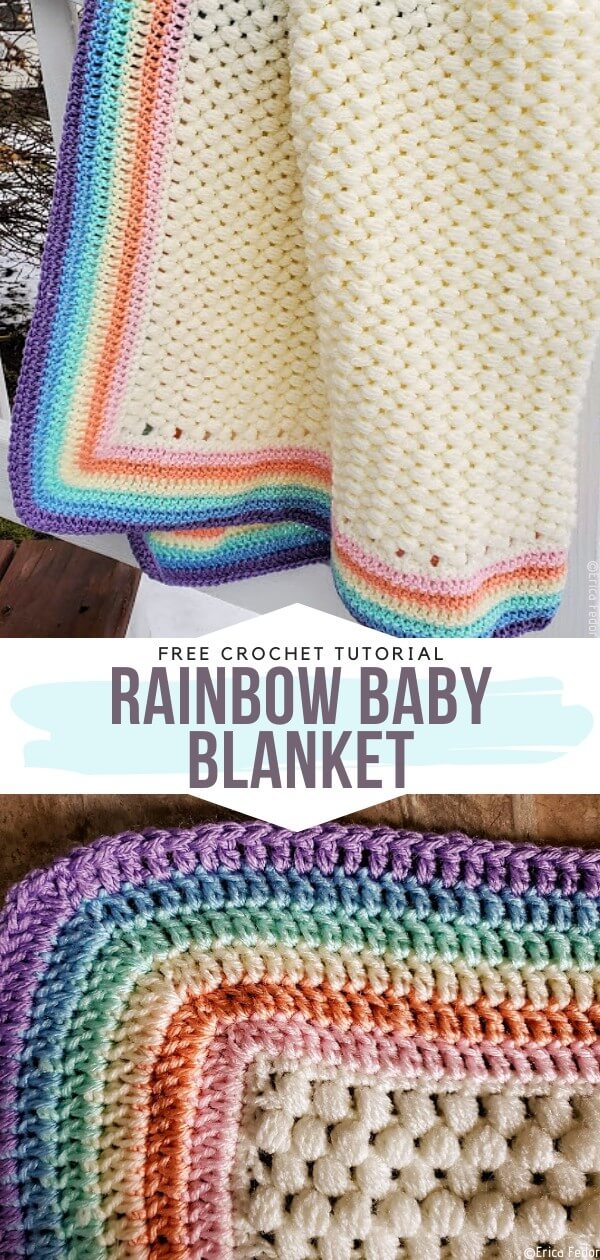 Spice up your baby's room with this cute Rainbow baby blanket. This fine-textured, woven Crochet rainbow pattern is the ideal plush cushion for your little one.
3. Crochet Diamond Stitch Blanket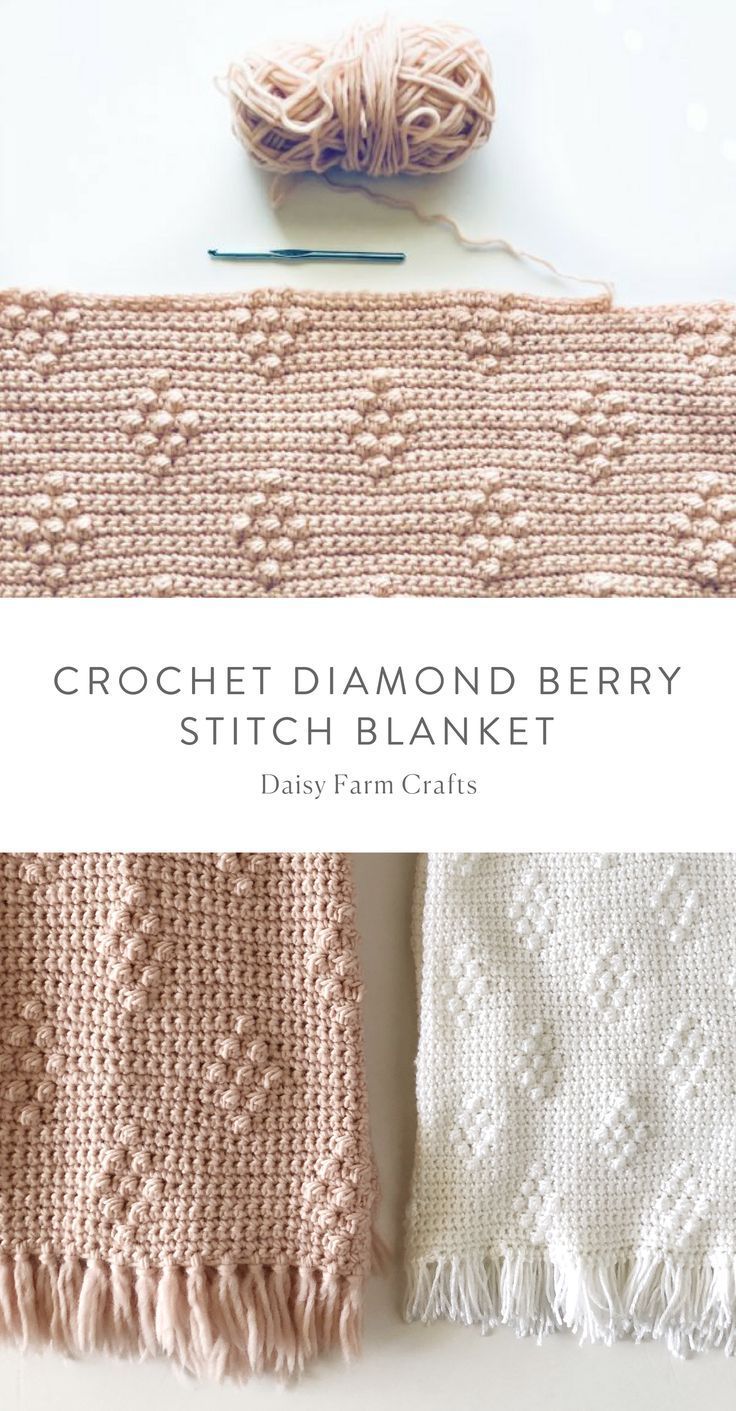 This adorable Diamond stitch rainbow pattern is very fun and easy to make. You can use any type and size Crochet needle to come up with the diamonds rows.
4. Crochet Scrumptious Scraps Afghan Blanket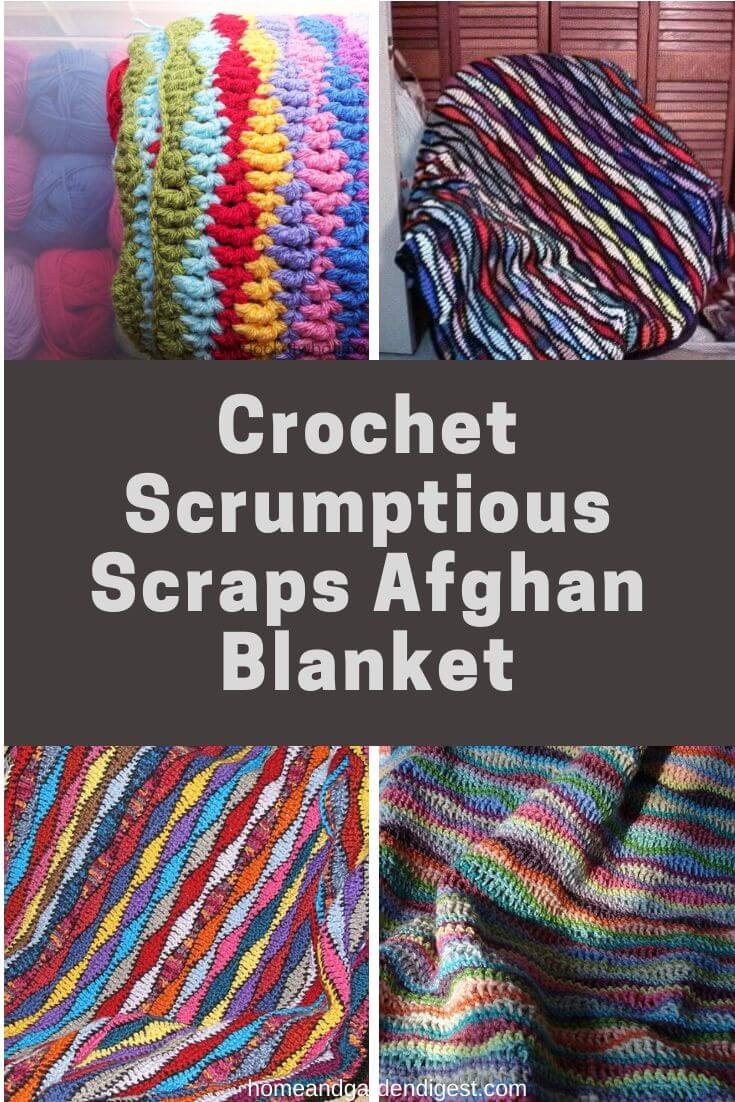 This amazing design requires advanced skills. It also requires a lot of scrap yarns in different colors to create. Once you master the patterns, everything else will be easy to flow.
5. Crochet Afghan Rainbow Blanket Free Pattern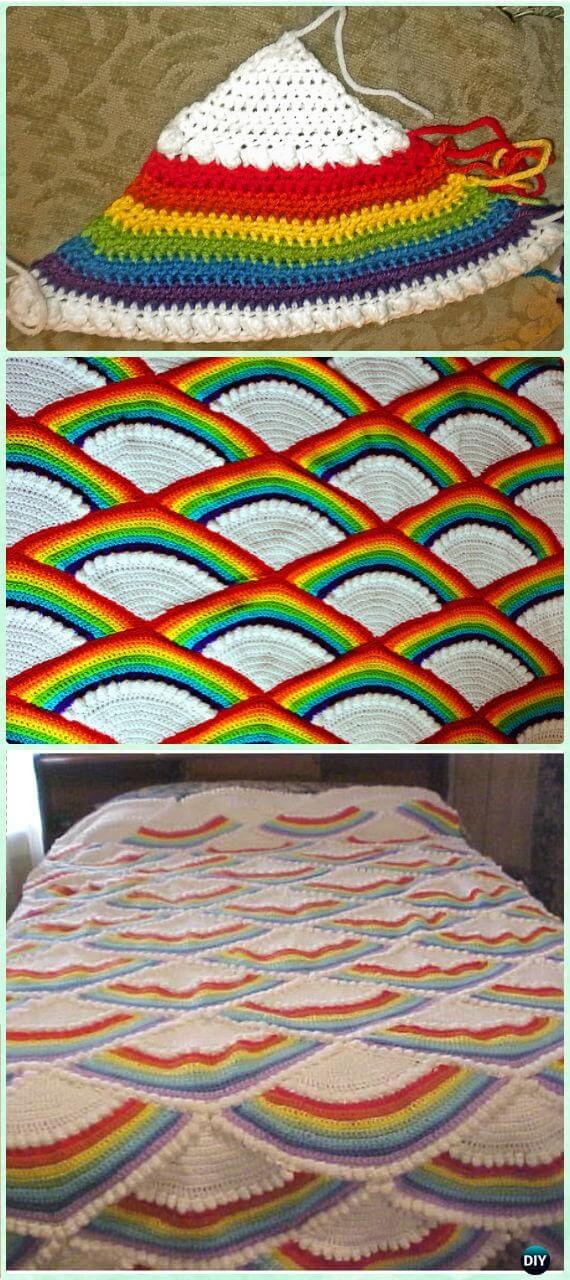 This gorgeous and unique pattern is perfect both as a bedspread and a nursery blanket. This eye-catching pattern is made from the shape of shells with rainbows. It gives your bedroom such a great illuminating effect.
6. Crochet Rainbow Sampler Blanket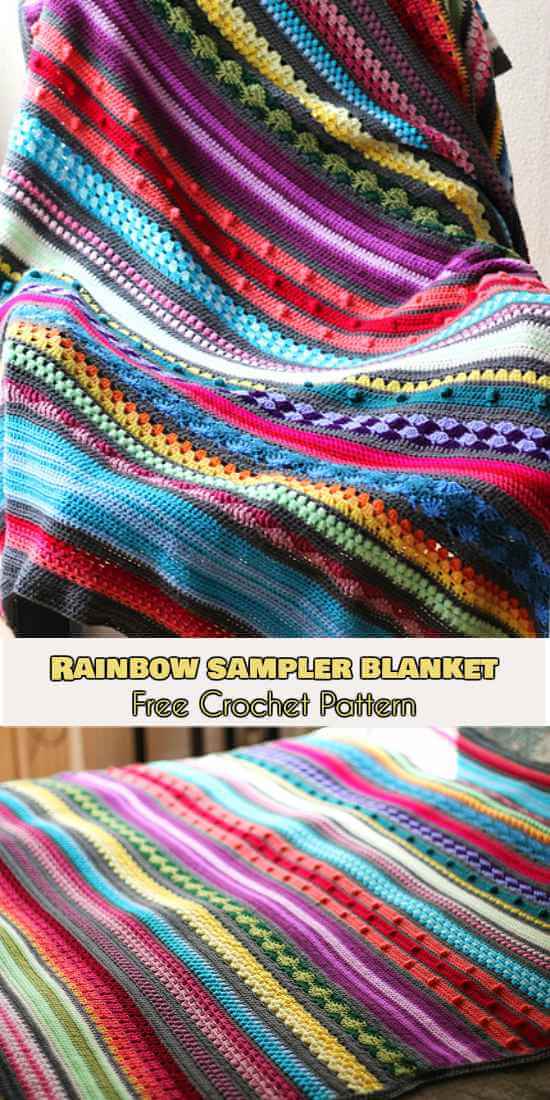 The sampler Rainbow pattern allows you to try out different kinds of stitches in one rainbow blanket and incorporate different colors to come with unique, different textured designs. And it doesn't have to be perfect!
7. Crochet spring into Summer Rainbow Blanket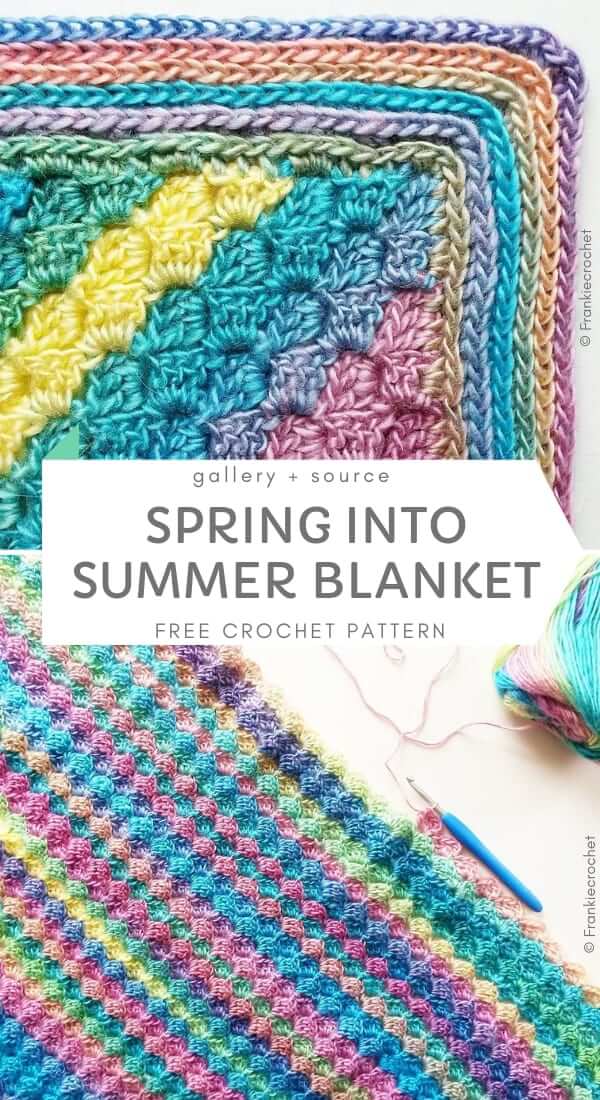 As the springs fade and we approach the summer, this gorgeous and irresistible summer blanket is a perfect project to take up. The colors and the fun texture is enough motivation!
8. Crochet Rainbow Ripple Baby Blanket


This pattern incorporates a variety of colors, making it the perfect blanket to spice up your baby's room. You can manipulate different colors of your choice that align with the décor of your baby's room.
9. Beautiful shells Rainbow Blanket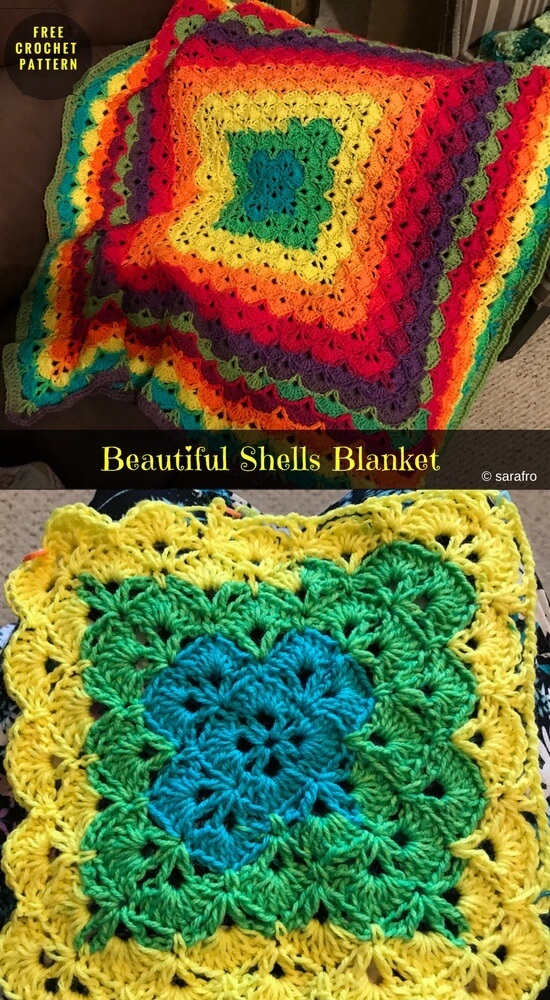 This super gorgeous pattern has remained relevant in the market for several years now. It is an easy and fun pattern to create!
10. Chasing Rainbows Blanket Free Crochet Pattern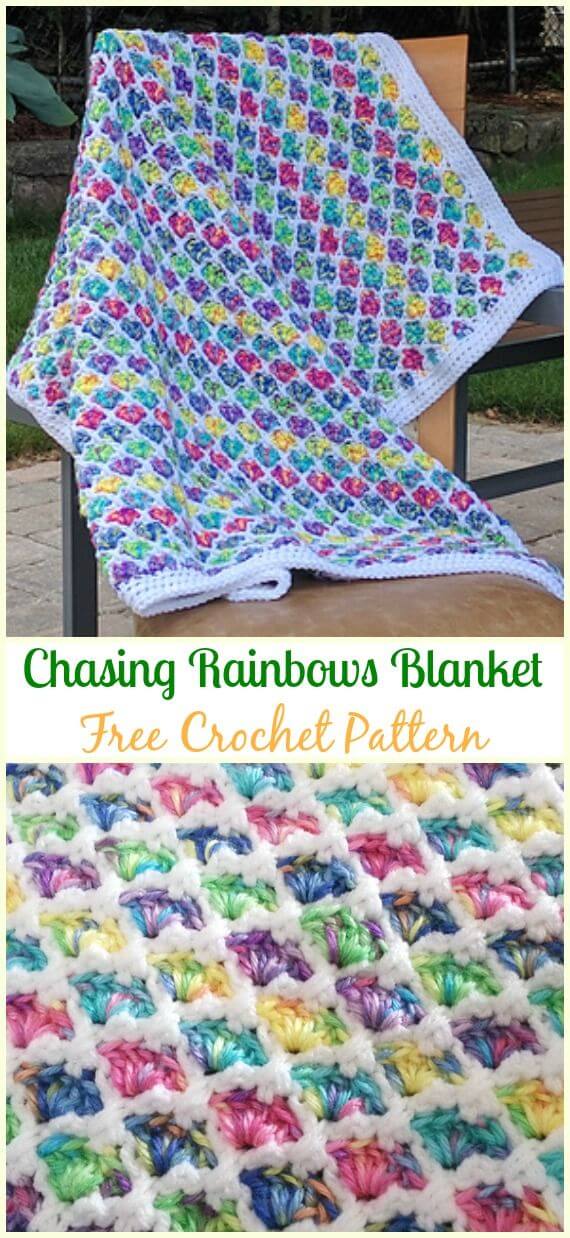 This adorable bright and cheery blanket is a perfect baby blanket. It is a cute piece with delicious fruity colors. It is also a perfect gift to a close family or friend
11. Skittles Blanket Free Crochet Pattern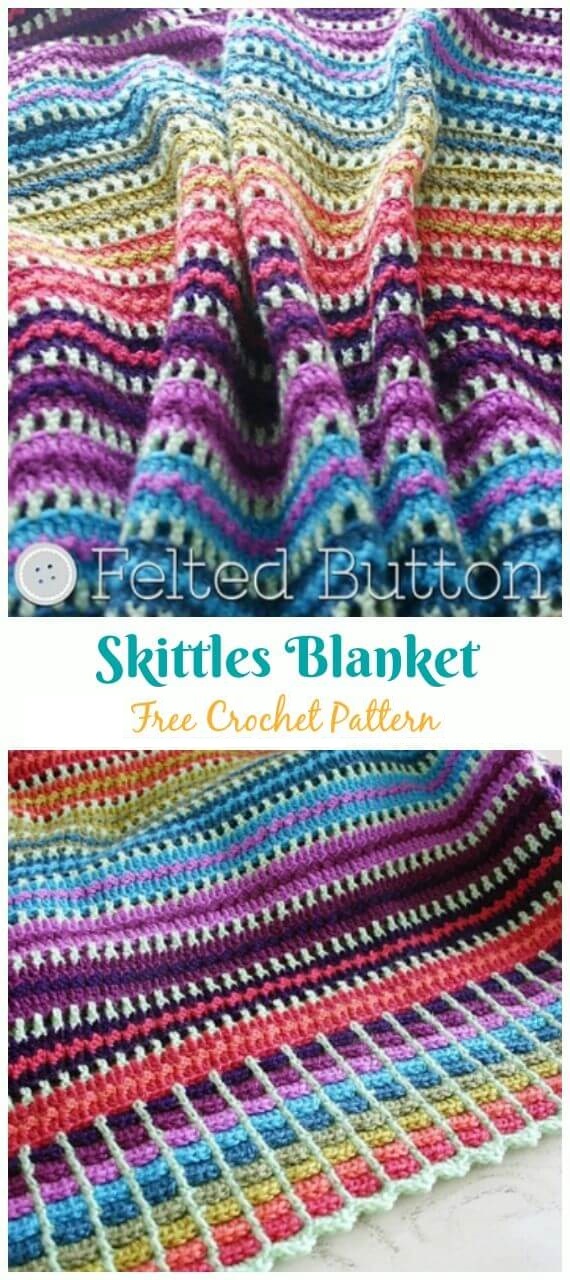 It's a party of colors! It is a beautiful and fun textured pattern with many rainbow hues. The center rows are easy to make because they involve a repeat pattern. The border design takes up a different pattern but also quite easy to make. 
12. Magic Rainbow Baby Blanket Free Crochet Pattern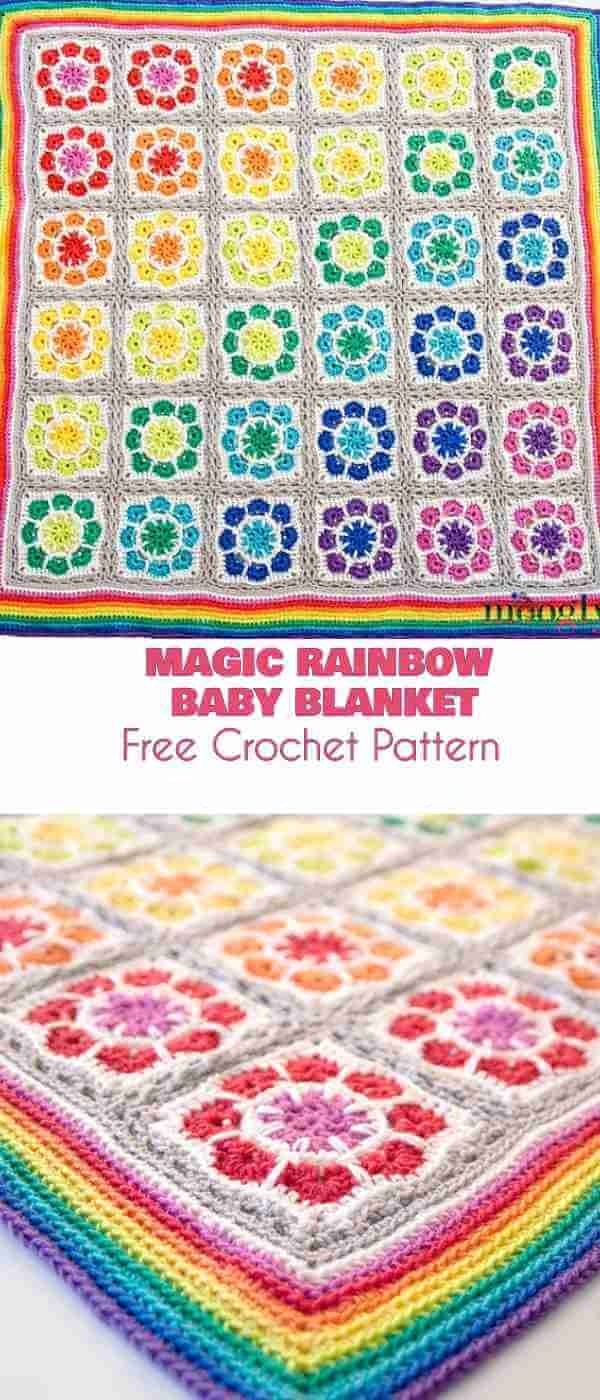 This rainbow baby blanket employs a rainbow edge together with another different diagonal rainbow gradient featuring tiny rosettes in each square. Feel free to alter the square colors to your preference.
13. Bear's Rainbow Blanket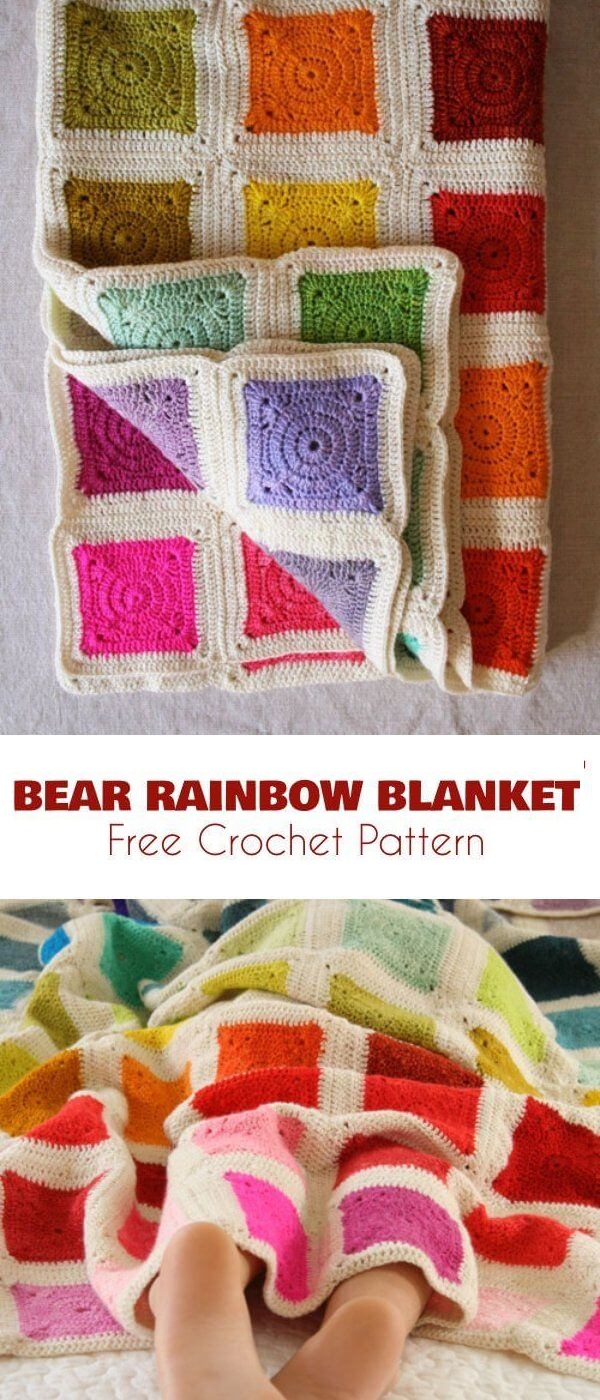 The Bear's Rainbow Blanket pattern is a perfect project for newbies. It involves making basic crochet squares to create this super cute design.
14. Crochet Textured Chevron Blanket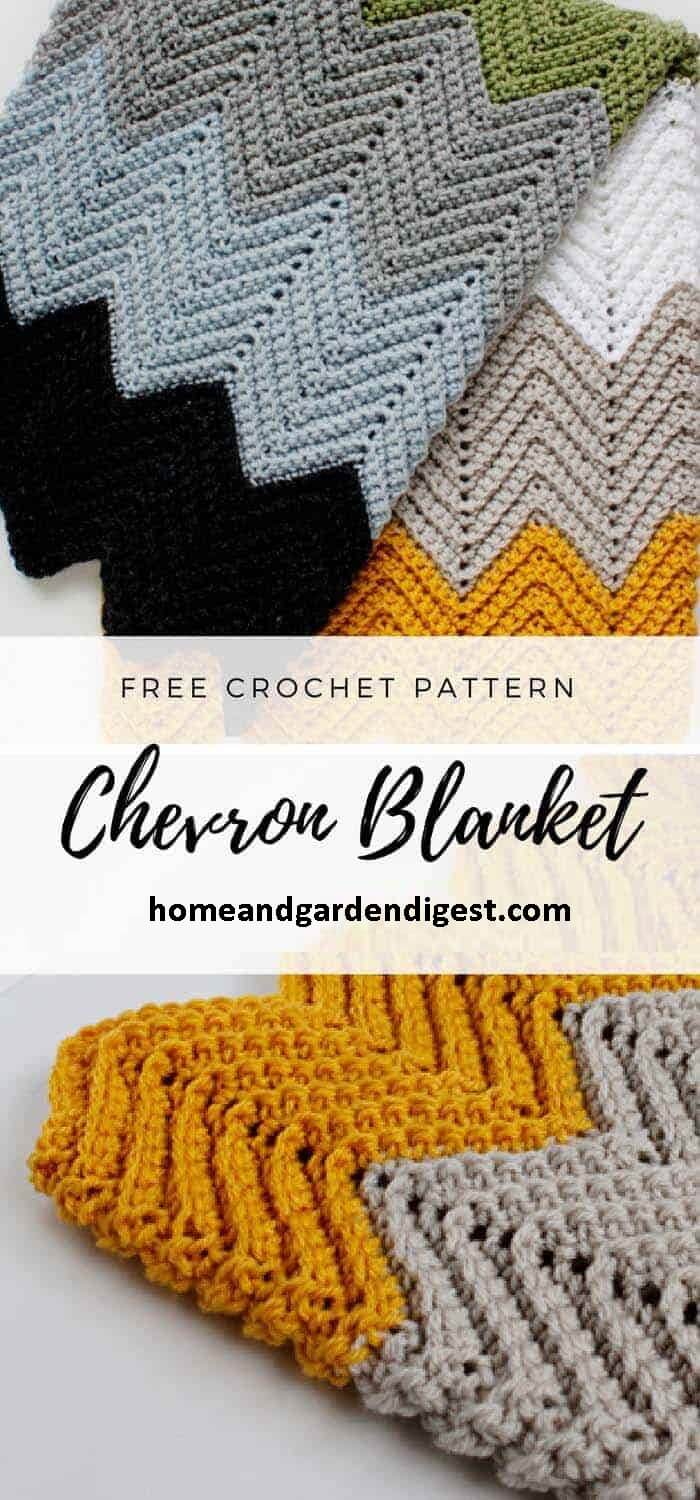 This beautiful and interesting pattern is pretty easy to create. It employs basic stitches and different colors to create this fabulous textured fabric.
15. Crochet Blackberry Salad Striped Baby Blanket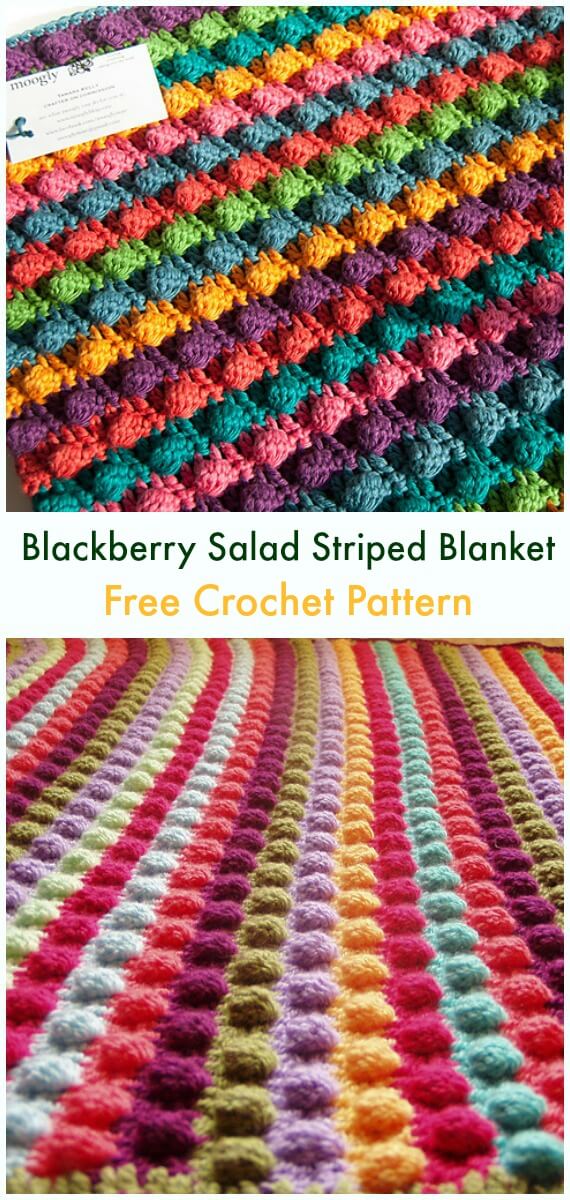 This colorful rainbow blanket is perfect for a baby blanket or a king-size bedspread. It incorporates the bobble stitch and lion brand stitch to create this awesome design.
16. Crochet Rainbow Dash Baby Blanket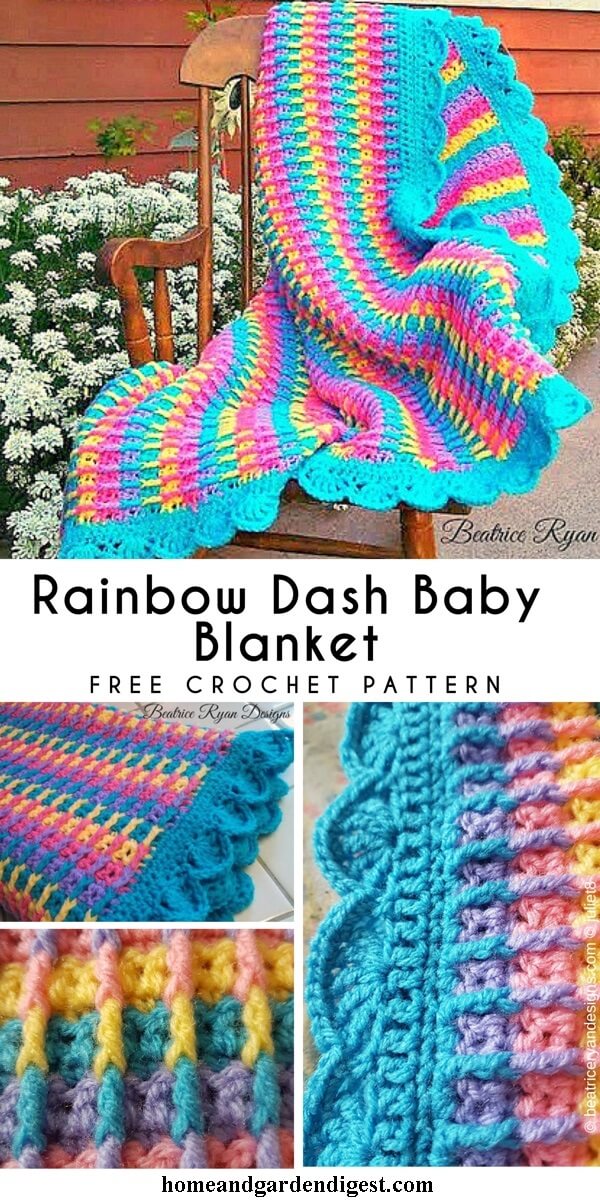 This cheery striped blanket is the ideal baby blanket for the summer. This cheery blanket is created using an I crochet hook employing the weight yarn pattern. The fact that you can use both sides makes it a great project to take up.
17. Loopy Stitch Mexican Inspired Rainbow Blanket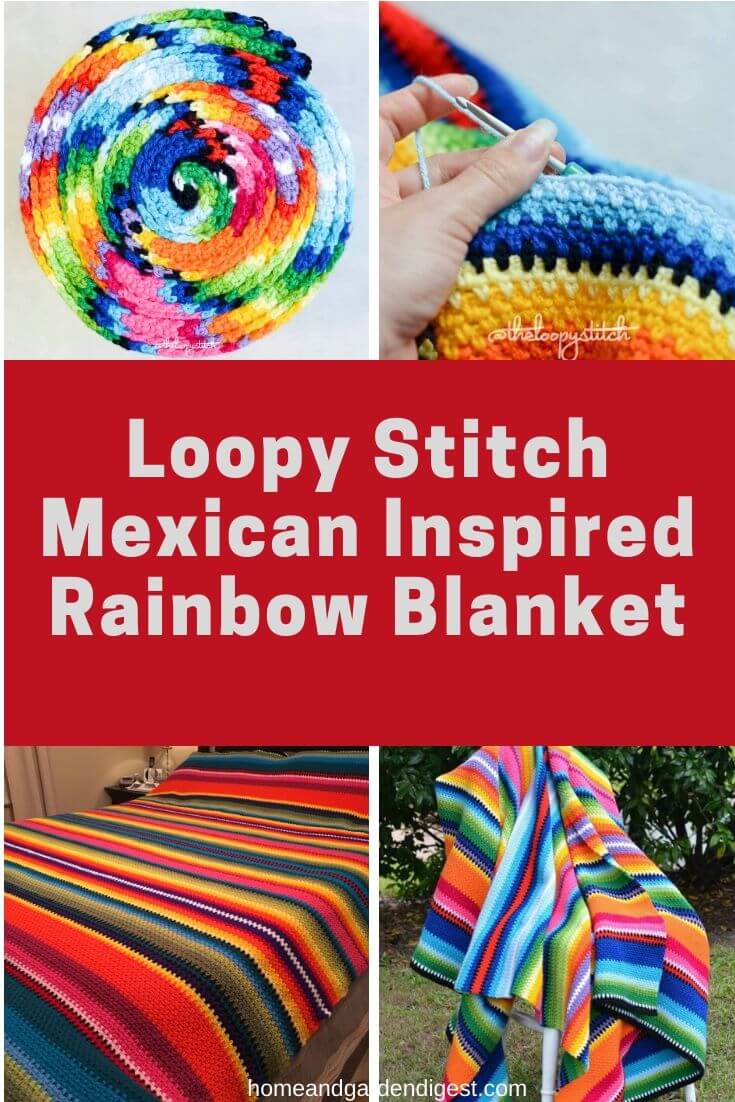 This beautiful design uses single and chain stitch patterns. Once you master the two, you can comfortably create this beautiful blanket.
18. Follow your Heart Blanket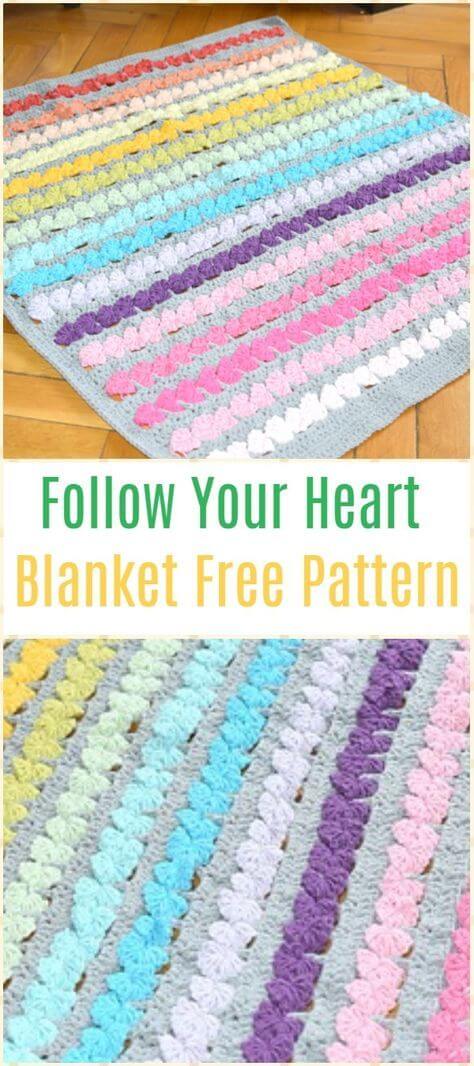 This lovely "follow your heart" blanket is full of tiny hearts. It is the perfect way to express love to your little angel.
19. Rainbow Candy Diagonal Granny Stripe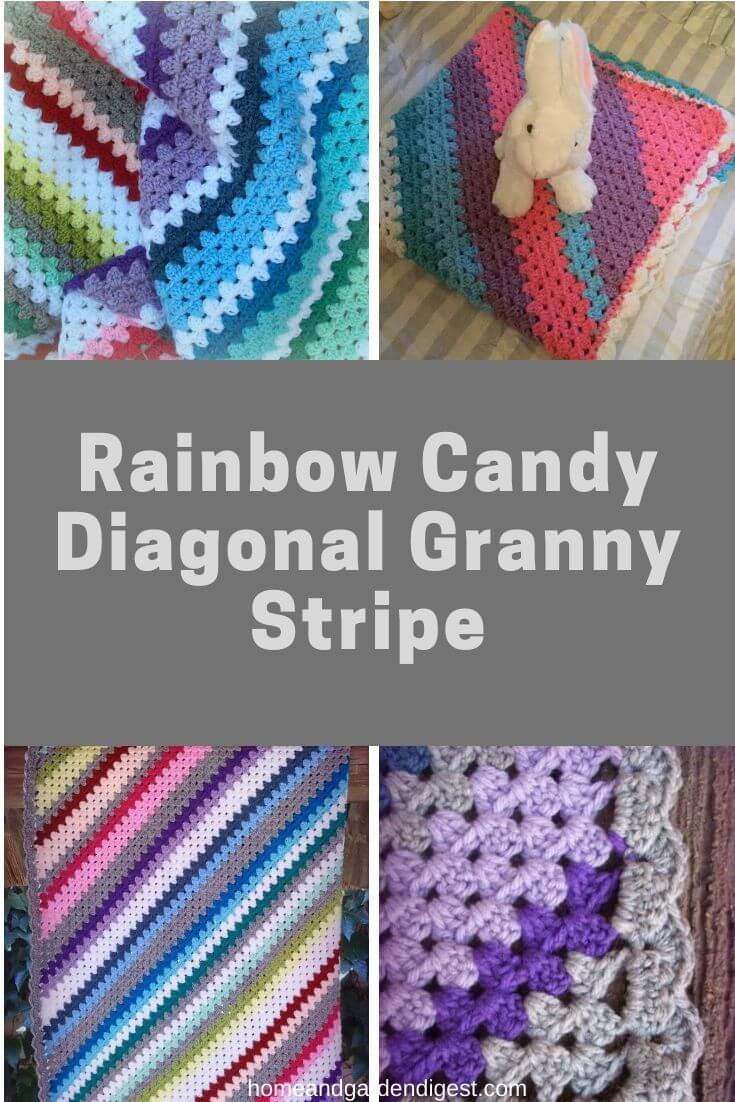 This is my personal favorite Crochet rainbow blanket! The remarkable bright colors aligned in the diagonal stripes make it just incredible!
20. Stars-aligned Baby Blanket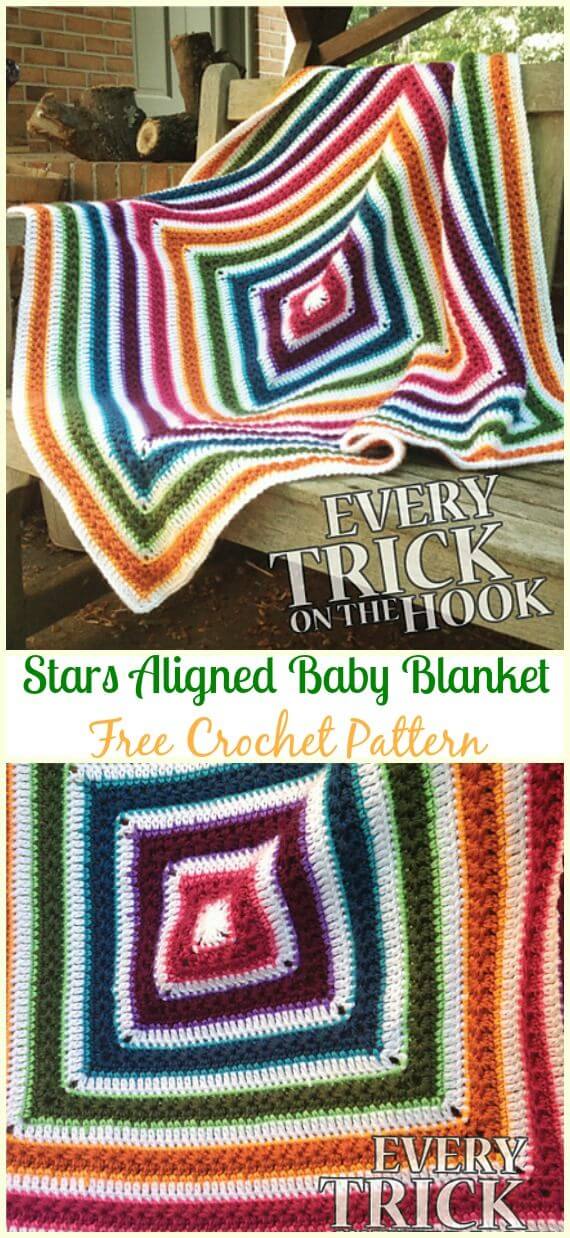 This beautiful afghan star-shaped rainbow crochet blanket is the real deal. Start stitches are made repeatedly in concentric squares to create this beautiful design. To make a bigger blanket, all you need to do is to repeat the pattern a few more times for a bigger size.
Conclusion
Take up the challenge and have fun as you explore through these Crochet rainbow blanket patterns!