Angel motifs are popular decoration themes used during holidays such as Christmas and valentine's day. Crochet angel motifs add to a cheerful and lively environment and are also a symbol of hope to a home's décor throughout the year.
Uses of Crochet Angel motifs
They are commonly used as ornaments to decorate Christmas trees but can also be used around the house for decoration purposes. Angel motifs are a great gift idea too!
1. Serenity Angel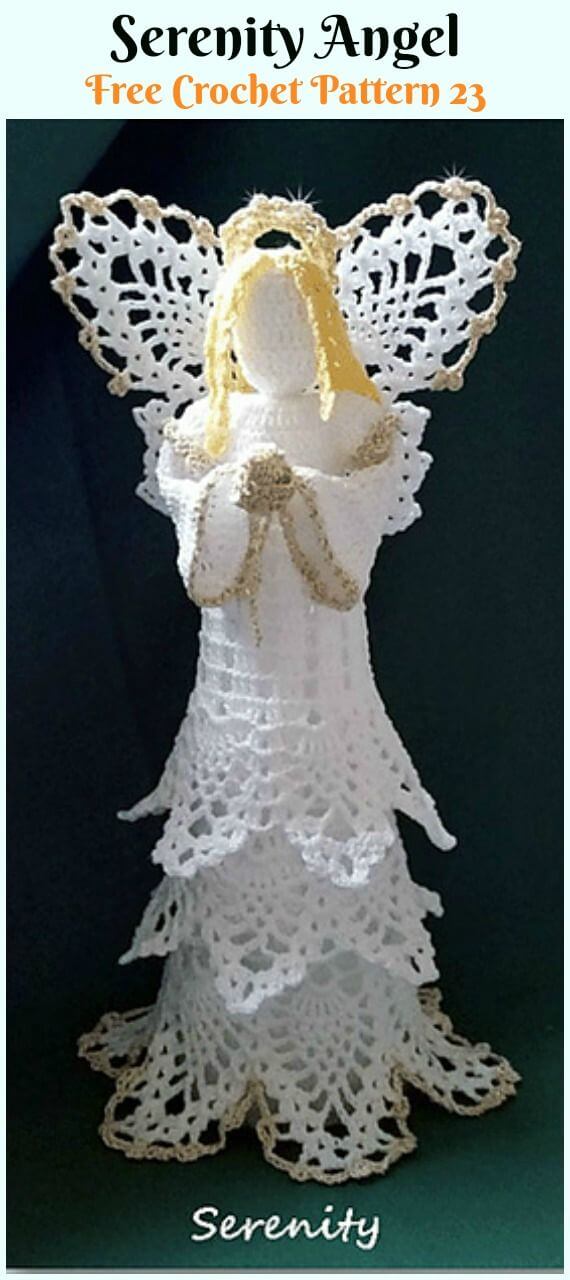 This is a three-dimensional Angel free pattern that can either be used as a table centerpiece or a Christmas tree topper. It is full-sleeved with three layers of pineapples and holds a rose. 
2. Little Angel Ornament Free Pattern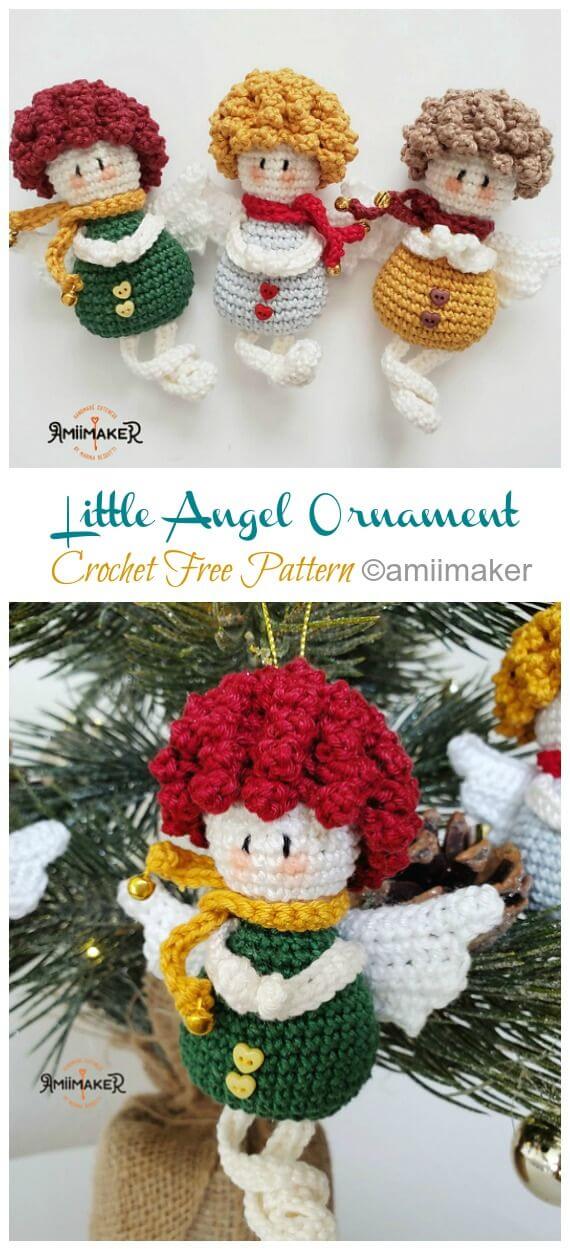 This crochet angel pattern is very classic! It stands at around 3 inches and is made with a white cotton thread in a lacy Christmas design. It is ideal for a Christmas tree ornament.
3. Angel Crochet Pin/Magnet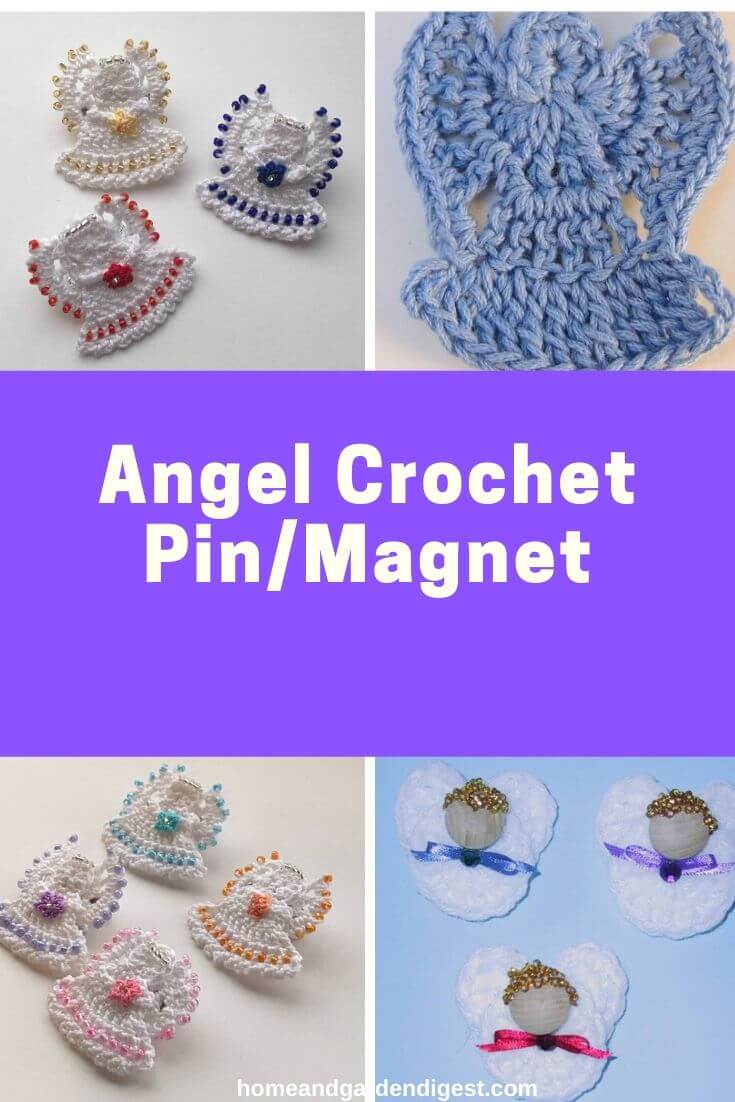 The Angel pin pattern is a beautiful design by Suzie's stuff, which is super simple to make. The angel is created by adding materials such as jewels and ribbon. It is ideal when used as a pin or a magnet.
4. Tree-Topper Angel Free Pattern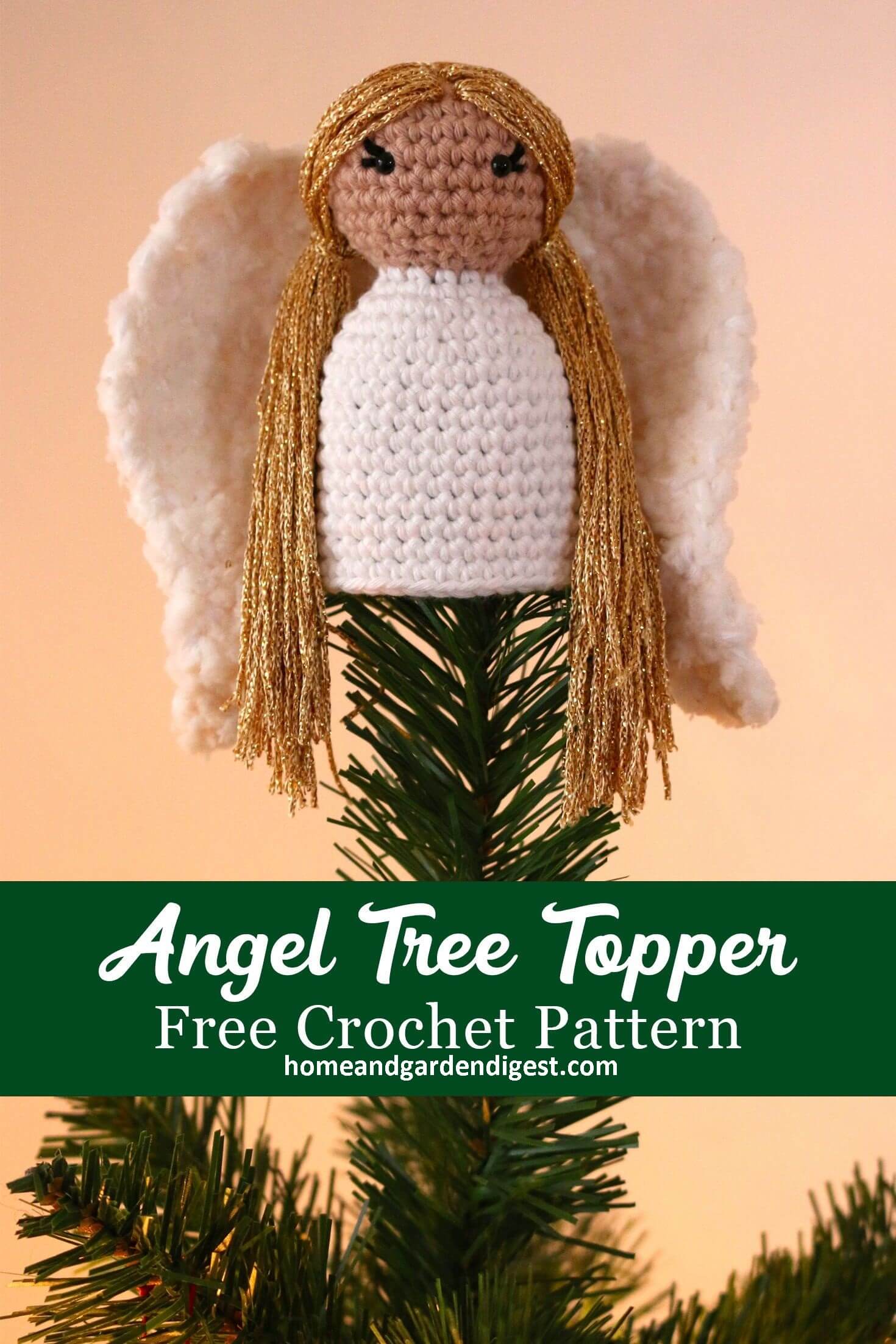 Spice up your Christmas tree this holiday season with adorable tree topper angel design. It lights up your Christmas tree giving it a lively shiny look. It is quite easy to make and can be given out as a Christmas gift
5. Angel Bell free pattern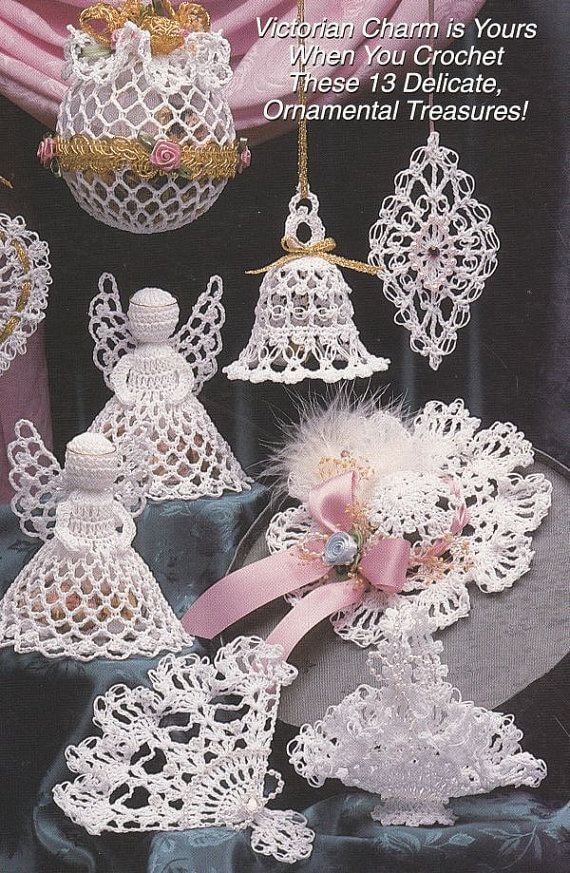 These crochet Christmas Angel bells are super easy and quick to make. They are perfect ornaments for your Christmas tree or as decorations placed on a family table.
6. The Cranky Angel Crochet Free Pattern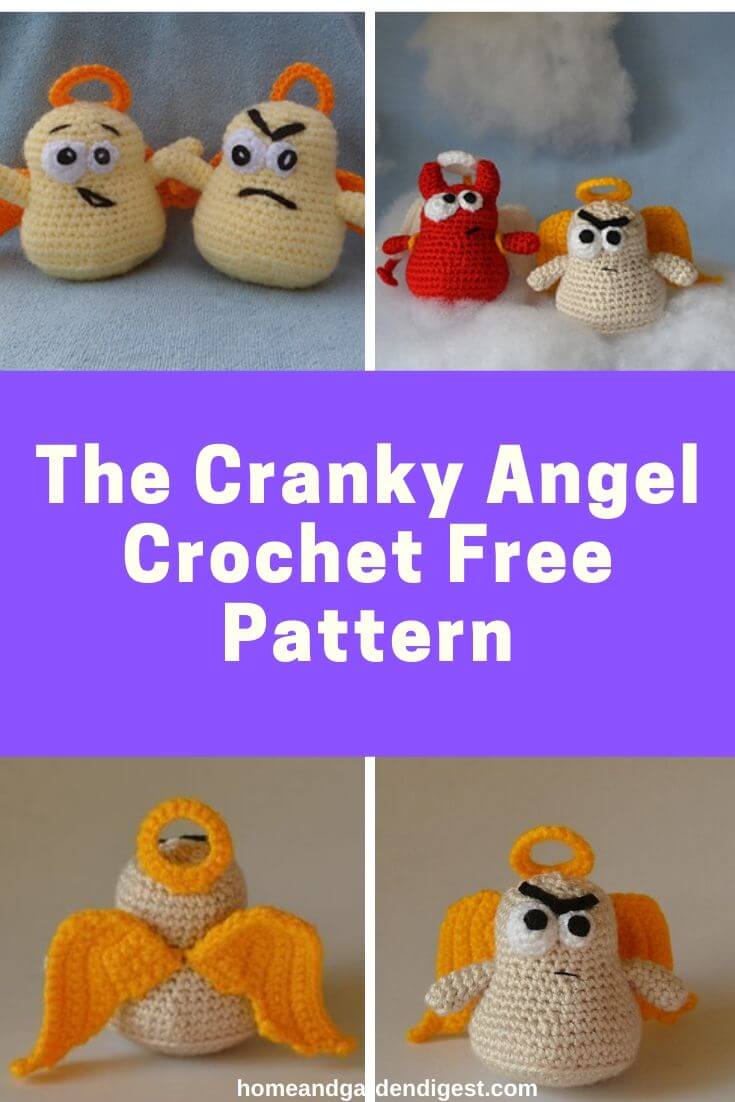 This tiny adorable cranky angel is an easy design that is worked in spirals and rows. It has this cute, funny look with a cheerful effect.
7. Crochet Angel Advent Free Pattern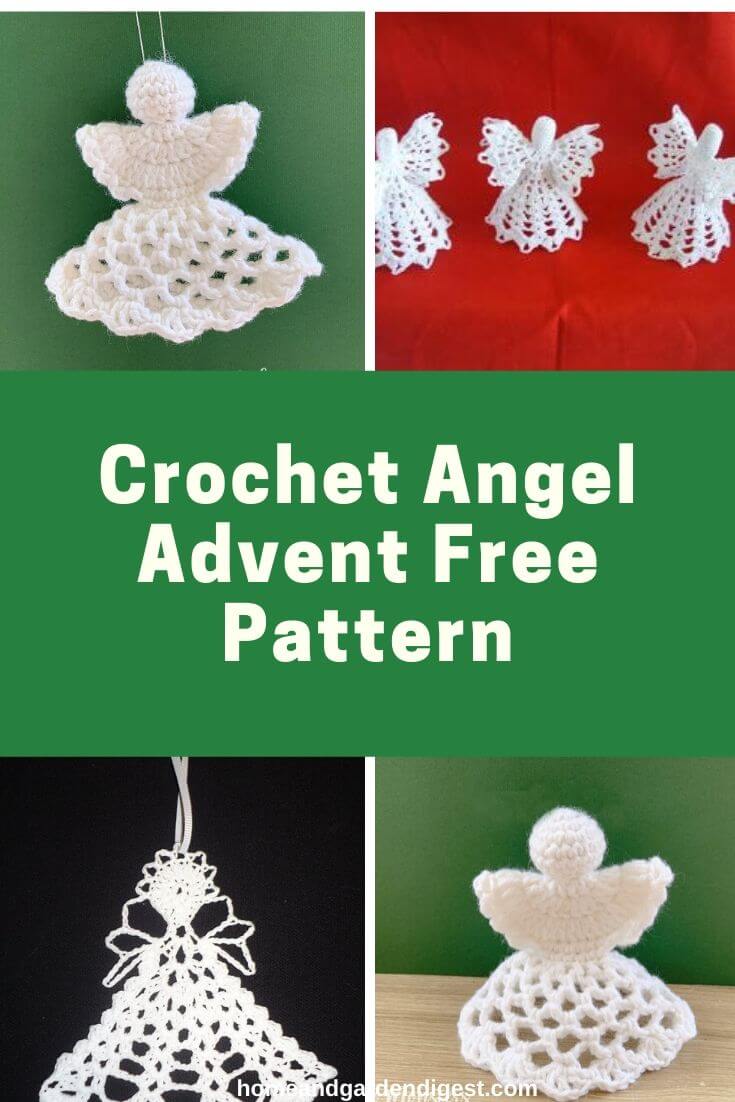 This is a tiny Angel crochet pattern that makes a perfect décor idea or a last-minute gift. The wings part of the design is created from a looped yarn, which makes it unique.
8. My sweet Angel Crochet Free Pattern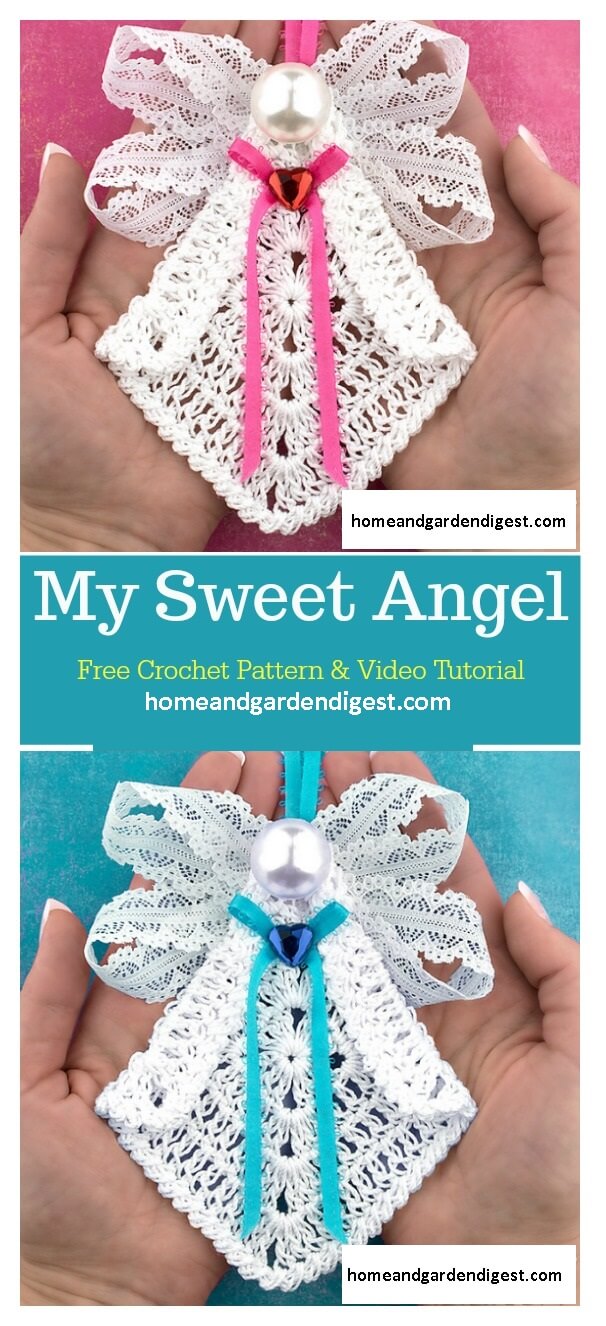 This is a unique Angel design that is simple to create. Its creation begins with a lacy square on its corner, which is then folded to give it an Angel shape. Pearls and ribbons are added to give it a polished look.
9. Angel Dishcloth Crochet Free Pattern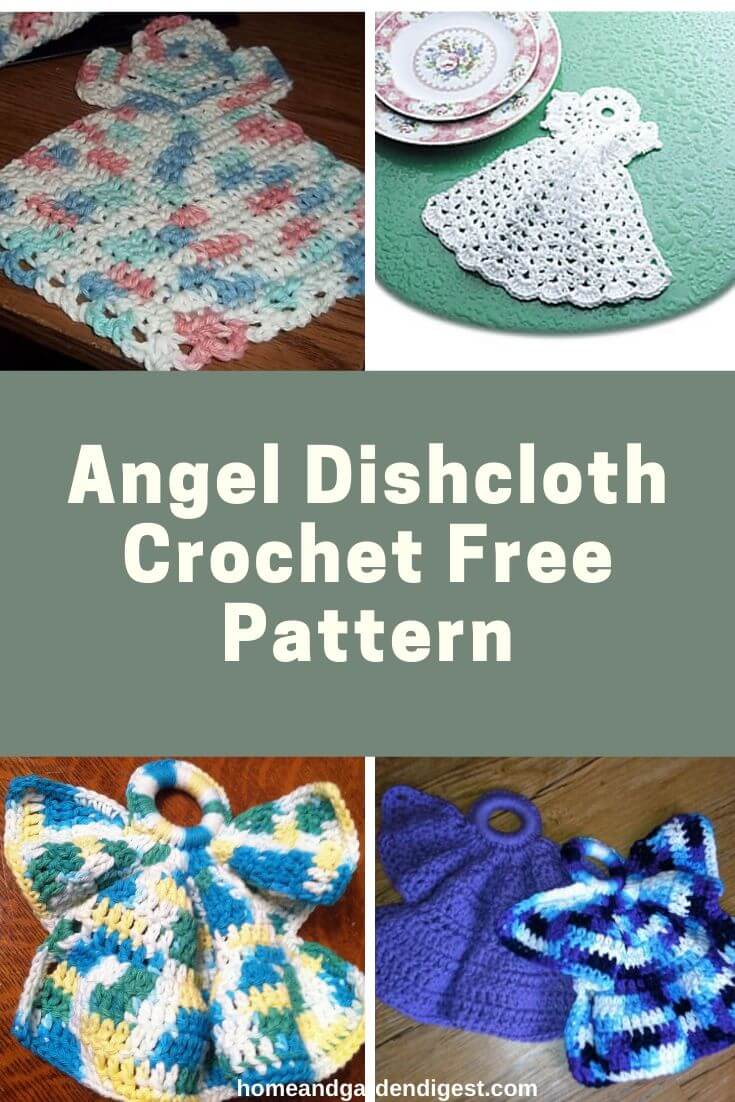 This Angel crochet dishcloth is a very simple pattern to make. It employs both the single and double crochet patterns. It is also a great home decoration idea and an ideal Christmas gift.
10. Quick and Easy Christmas Ornament
These tiny angels are very easy to make and do not take much of your time. You can stuff some toy material in the head to give the toy a steady shape.
11. Tiny Angel Wings Crochet Free Pattern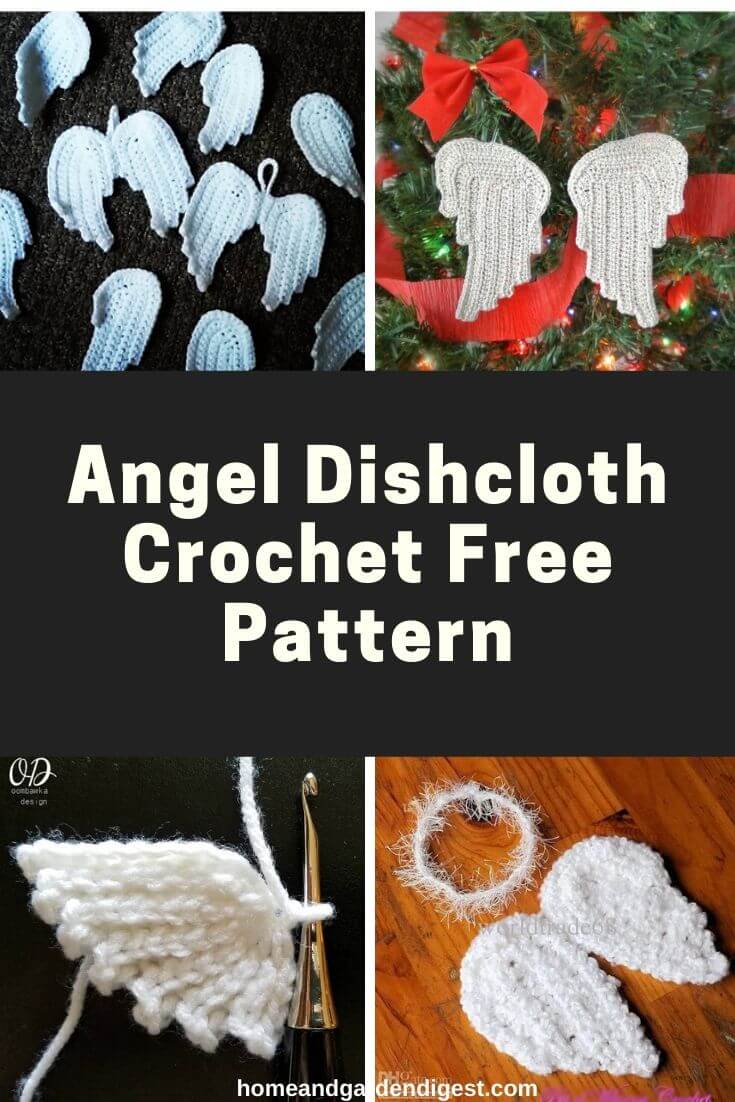 This is yet another unique Angel Crochet pattern. These small angel wings work great as a pair of earrings, appliques when sewn in baby's shirt, or when hung like Christmas ornaments.
12. Crochet Granny Square Angel Christmas Ornament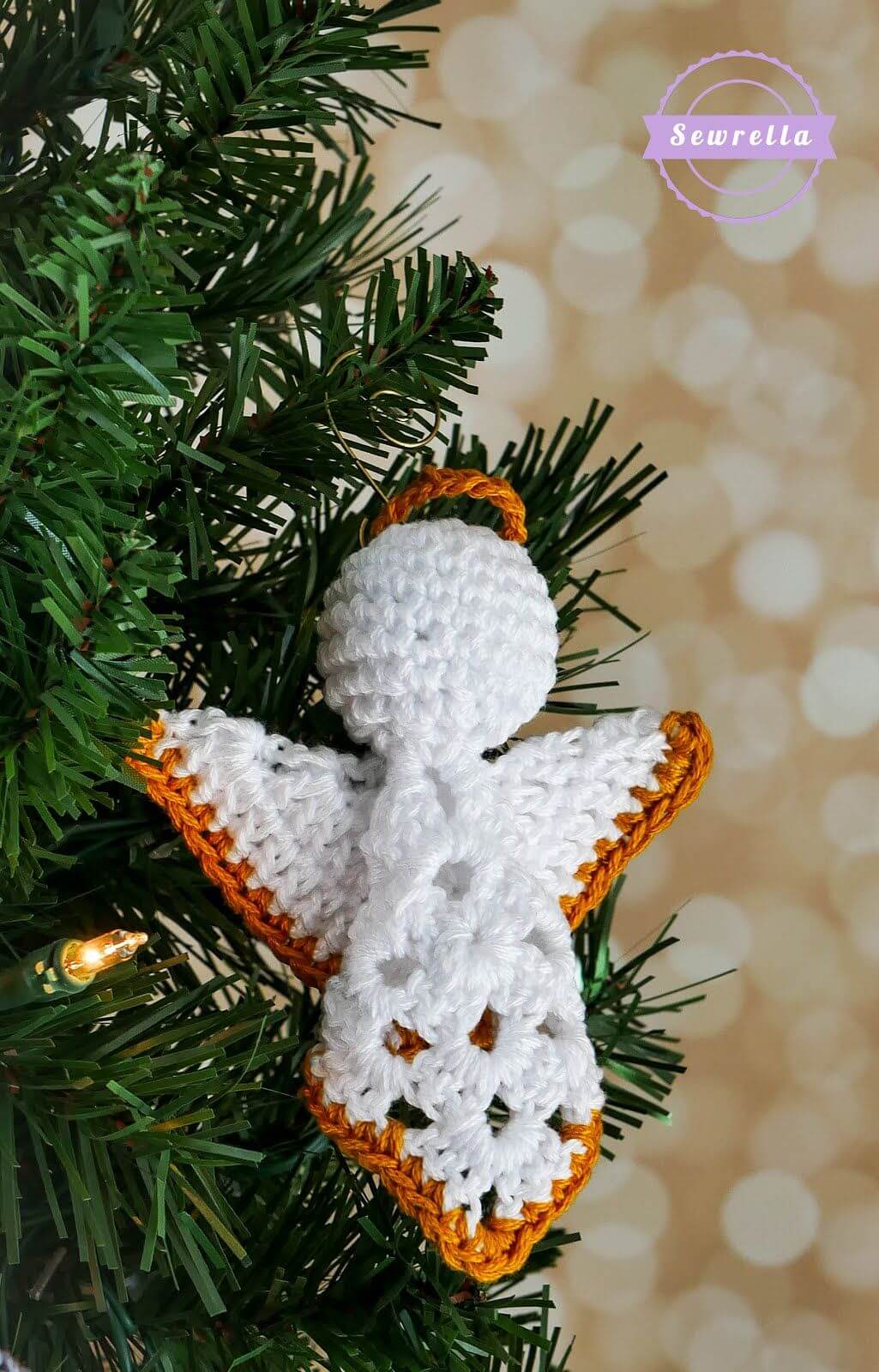 This tiny beautiful Angel granny crochet pattern is made up of a head and two granny squares. One of the granny squares is crocheted with more gaps, which is used as the dress while the other, with no gaps, is used as the wings. 
13. Christmas Tree Angel Crochet Free Pattern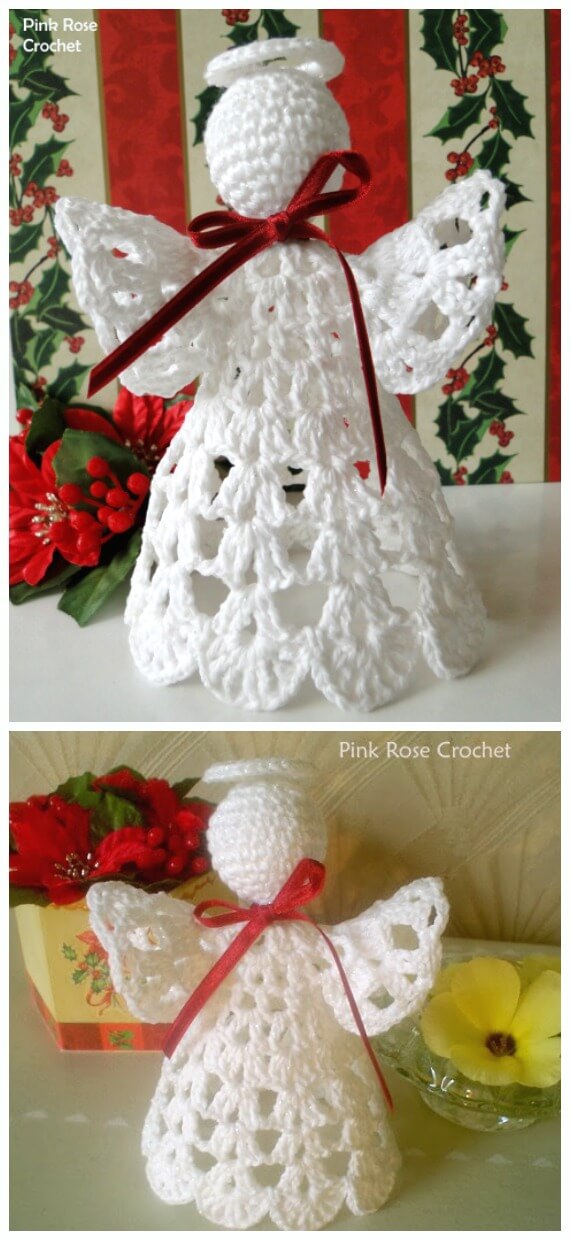 This tiny and beautiful Angel stands at around 5 inches and is simple and quick to make. This lovely angel is a perfect decoration on your Christmas tree.
14. Mary the Angel Mouse Free Pattern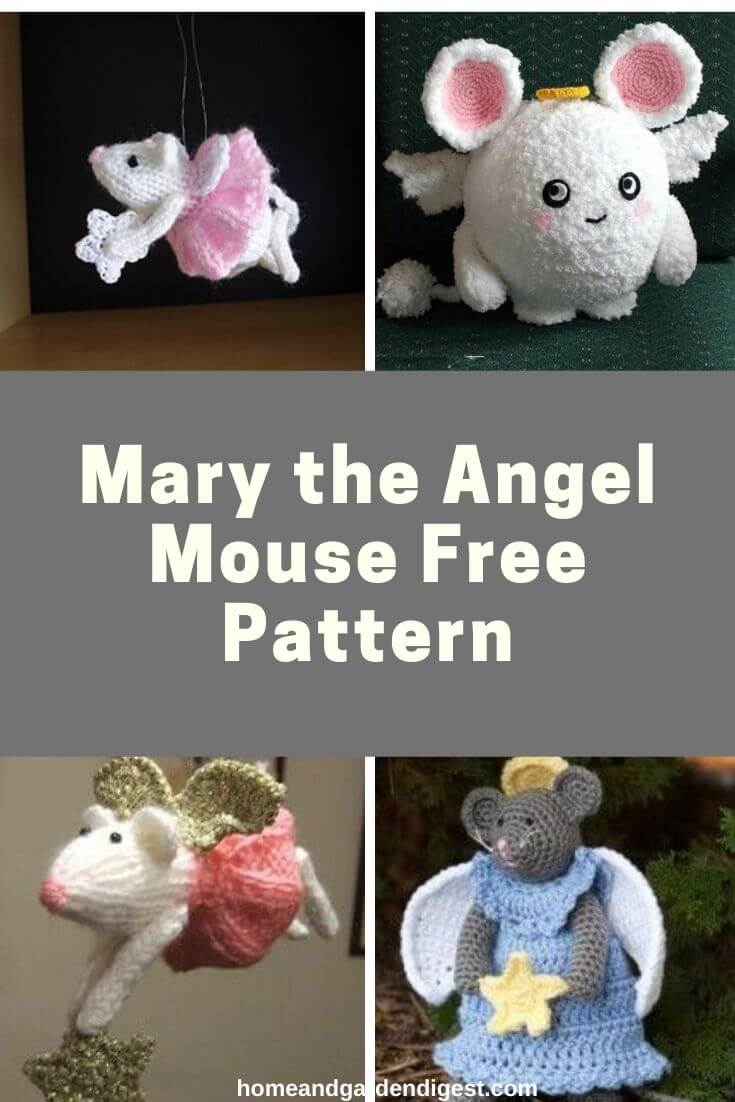 This mouse design is a unique design of the Angel crochet pattern. It is a tiny squeezable little toy that makes a perfect Christmas present. It employs the double-stranded yarns with one of the yarns being the novelty yarn, giving it a super soft cuddly touch.
15. Tiny Christmas Angels Crochet Free Pattern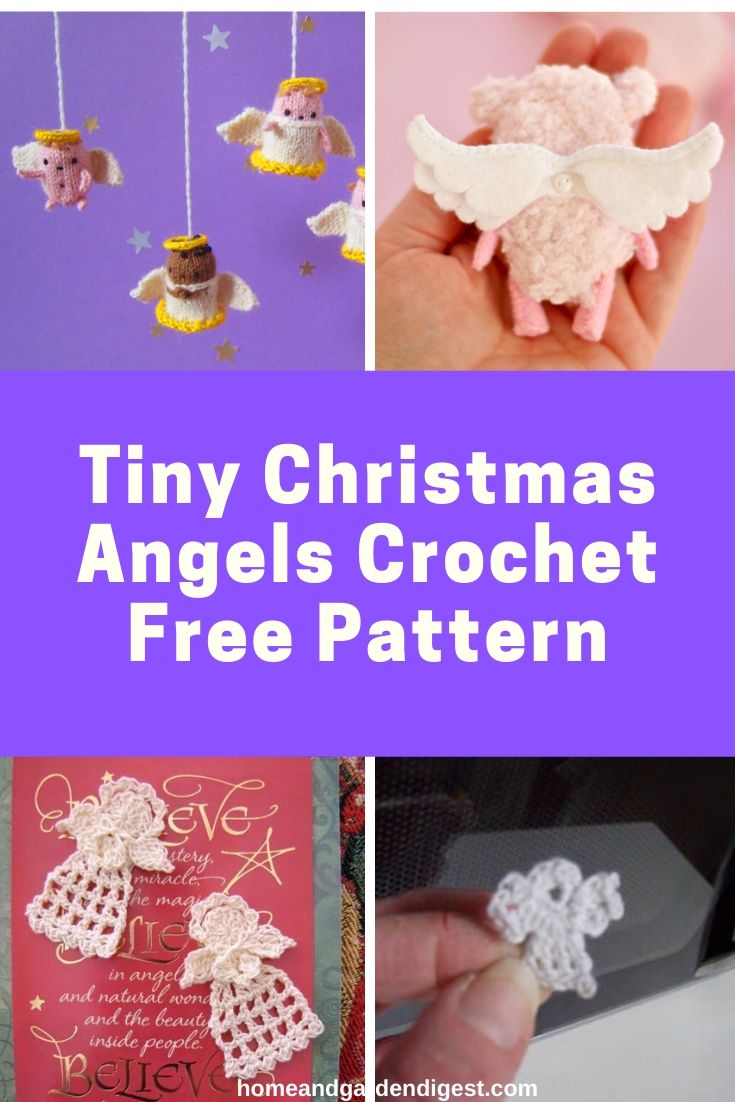 Although it is a more advanced Angel stitch pattern, this tiny Christmas angel is quick to make. It requires basic stitching skills and knowledge in making both the tr and the dc clusters.
16. Guardian Angel Crochet Free Pattern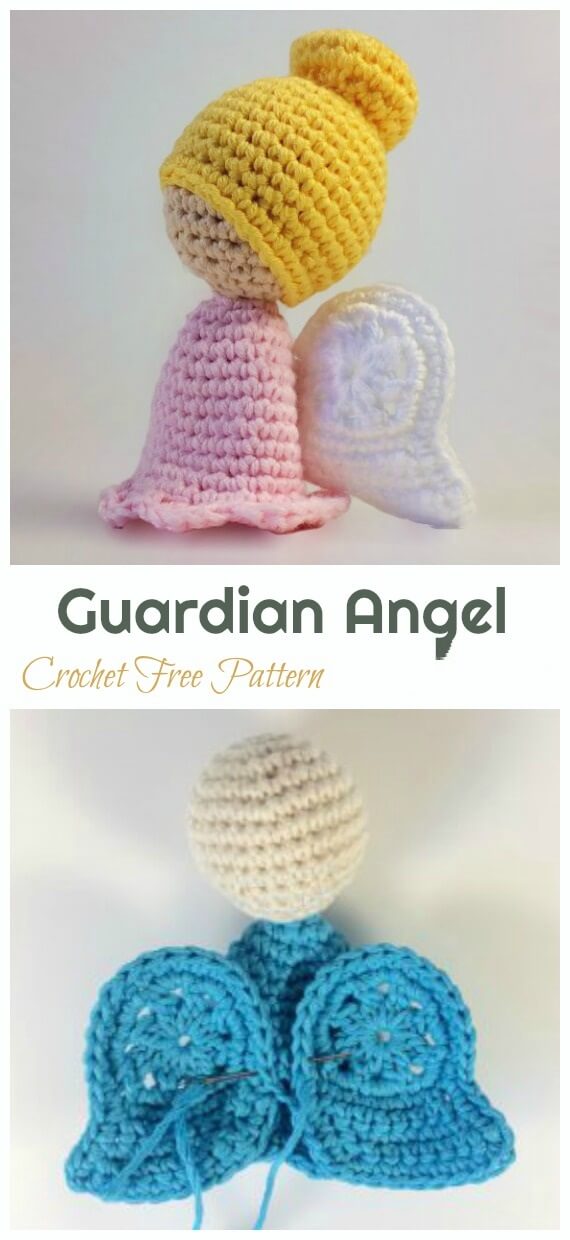 This beautiful angel is crocheted using a size G hook employing the medium weight yarn. She can stand on her own without extra stiffening.
17. Angel Bookmark Crochet Free Pattern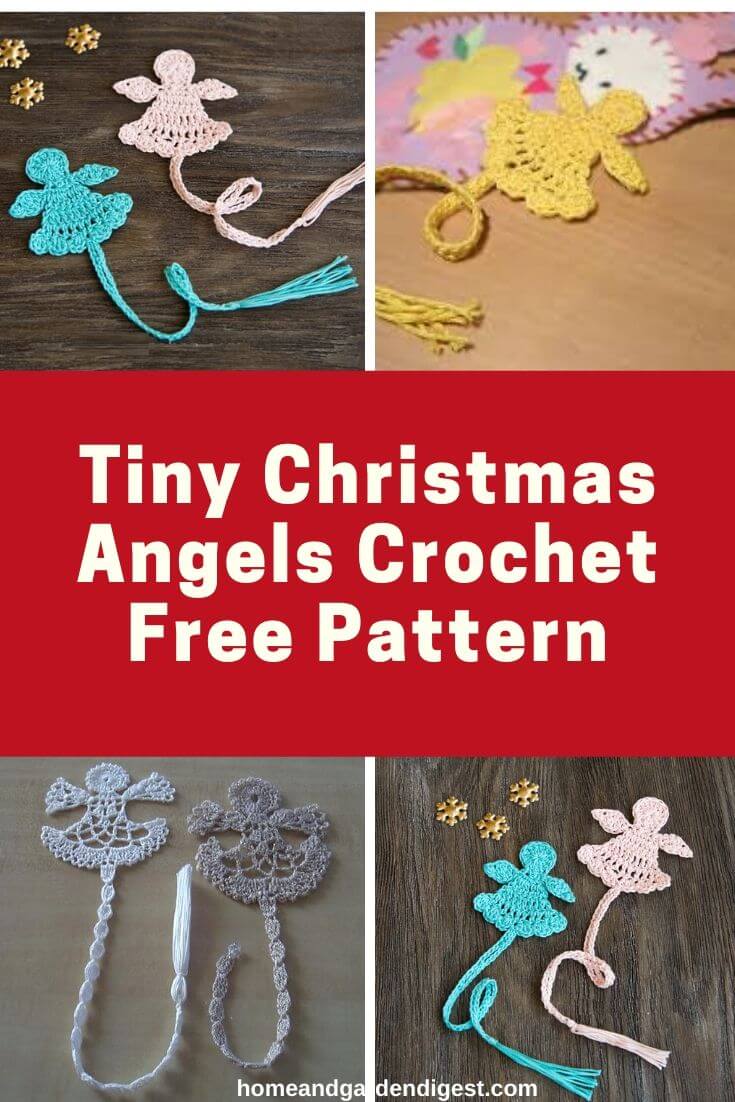 This is another angel crochet design from Suzie's stuff. The angel is 2,75 inches with a bookmark tail that brings it to 13 inches. It is made with size3 and E crochet hooks and is a perfect gift for that bookworm member of your family.
18. Weeping Angel Crochet Free Pattern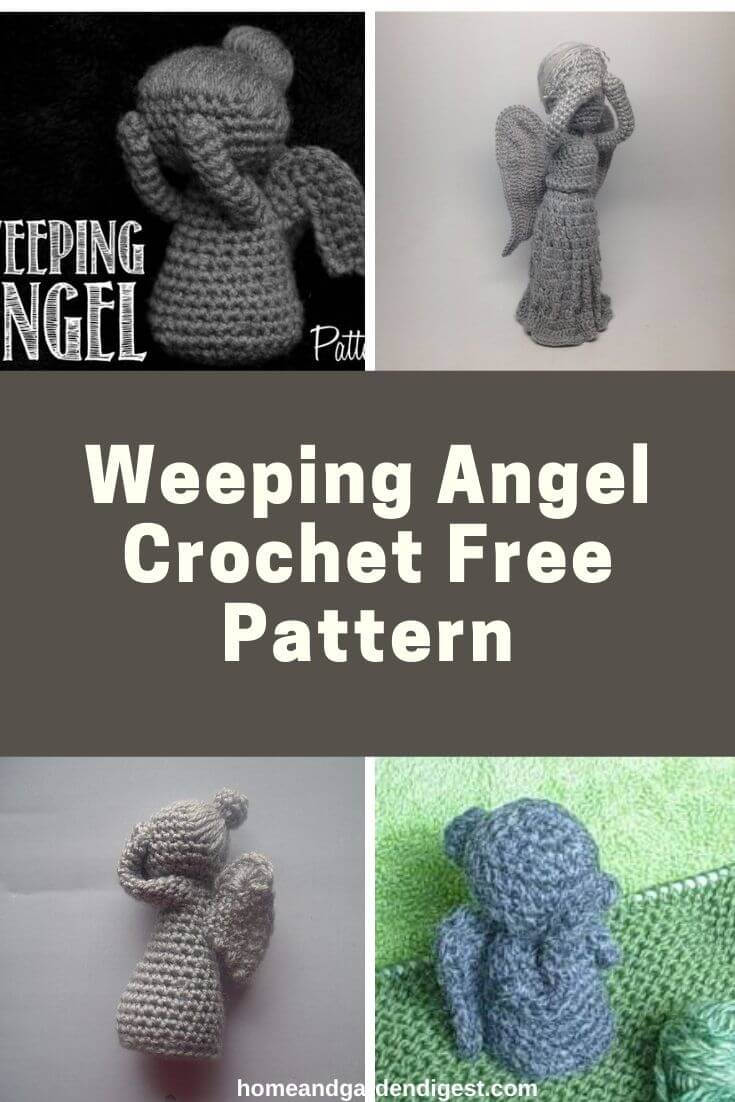 The weeping angel design is made with a medium-size hook and a thinner yarn technique to create this neat craft. You can insert a card at the base to make her stand with ease.
19. Pineapple Crochet Angel Pattern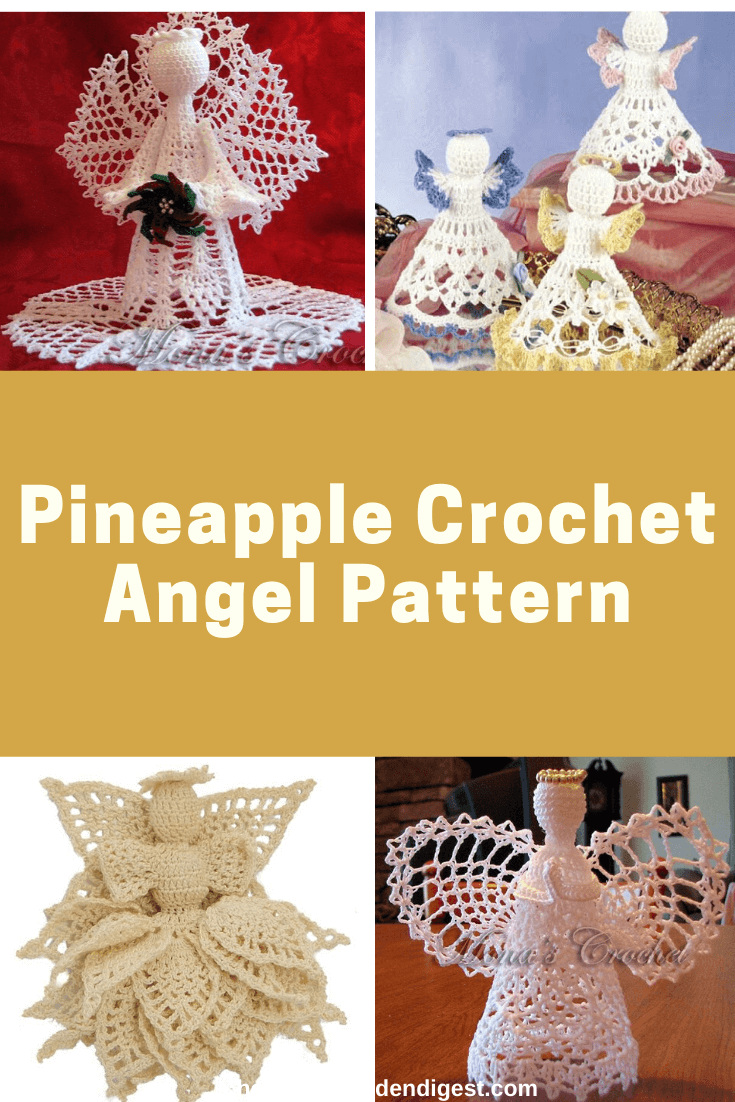 This beautiful angel is made using a size ten crochet cotton thread and a size five steel hook. You'll enjoy stitching a wonderful angel!
20. Amigurumi Crochet Angel Pattern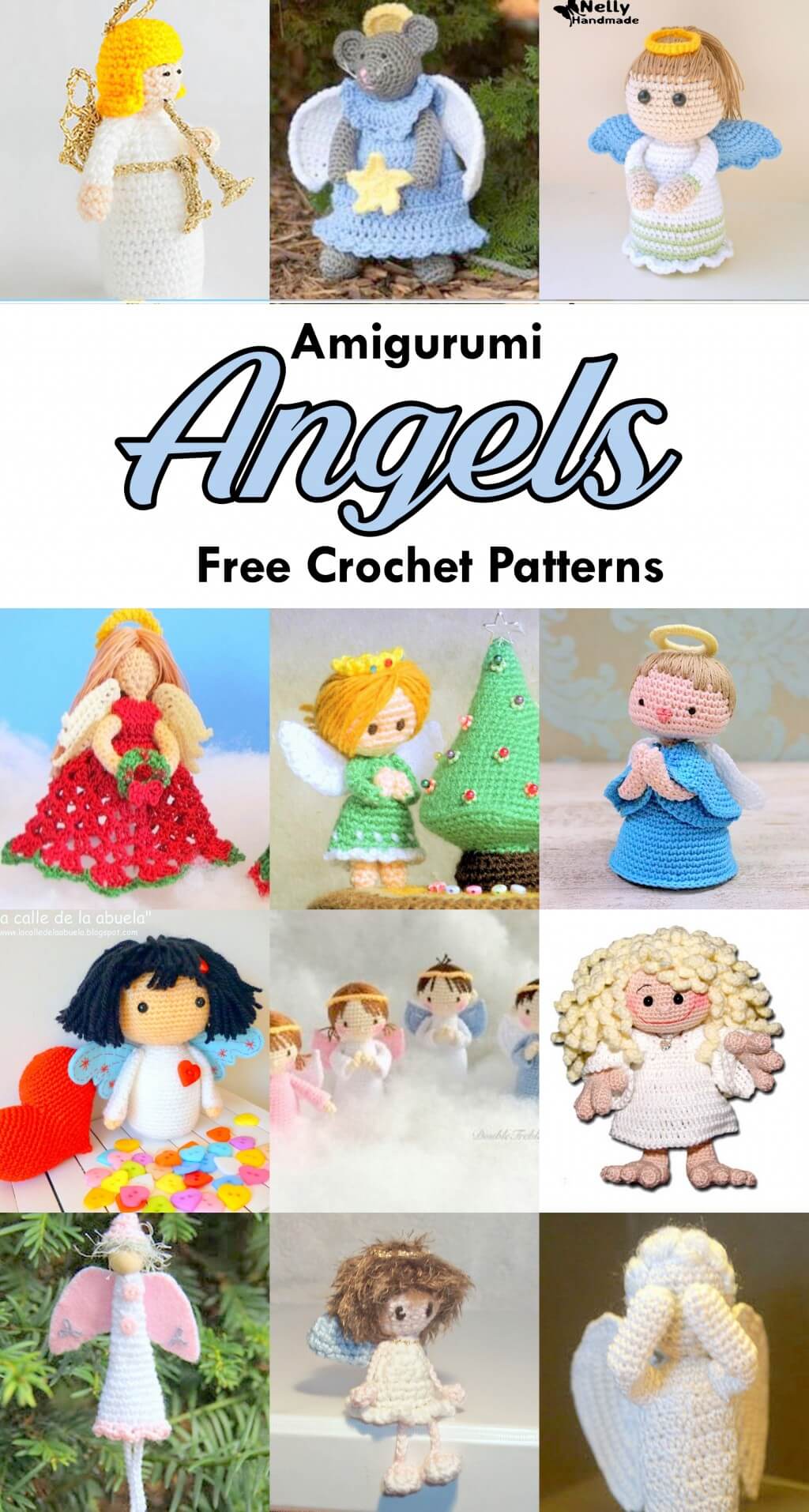 What a cute angel! This Amigurumi angel pattern is easy and fun to crochet. You can tie a thread on its head and hang it on your bedside table or over your baby crib.
Conclusion
Spice up your Christmas holiday with these amazing angel crochet patterns!  They are quite easy and quick to make.