Crochet Amigurumi Plant Free Patterns
Are you looking for a collection for a perfect decoration in your home? Are you wondering how to put a smile on your family and friends through a gift? Worry no more. We are going to highlight for you amazing 20 Crochet Amigurumi Plant Free Patterns, which are readily available, and you can make them on your own. Read more about them here!
19 Crochet Amigurumi Plant Free Patterns
1. Pull and Grow Amigurumi Plant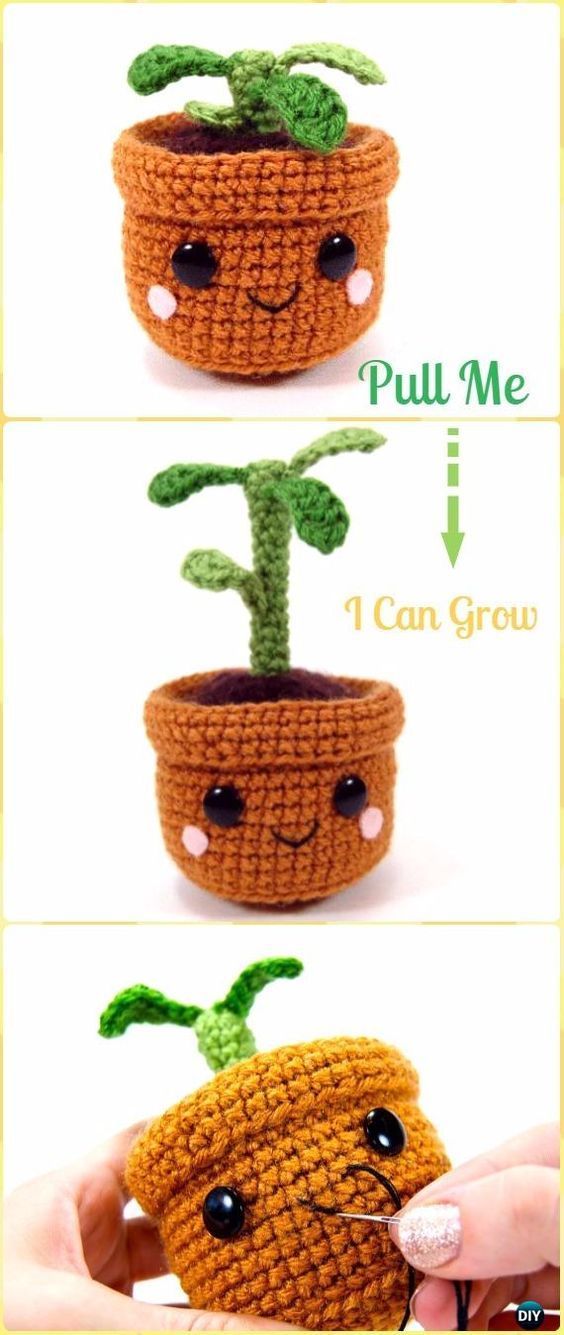 It's one of the simplest and fun to crochet toys! It just makes both the kids and adults to smile. Do you want to giggle? Pull and grow amigurumi plant is just fantastic for you.
2. Amigurumi Happy Sunflower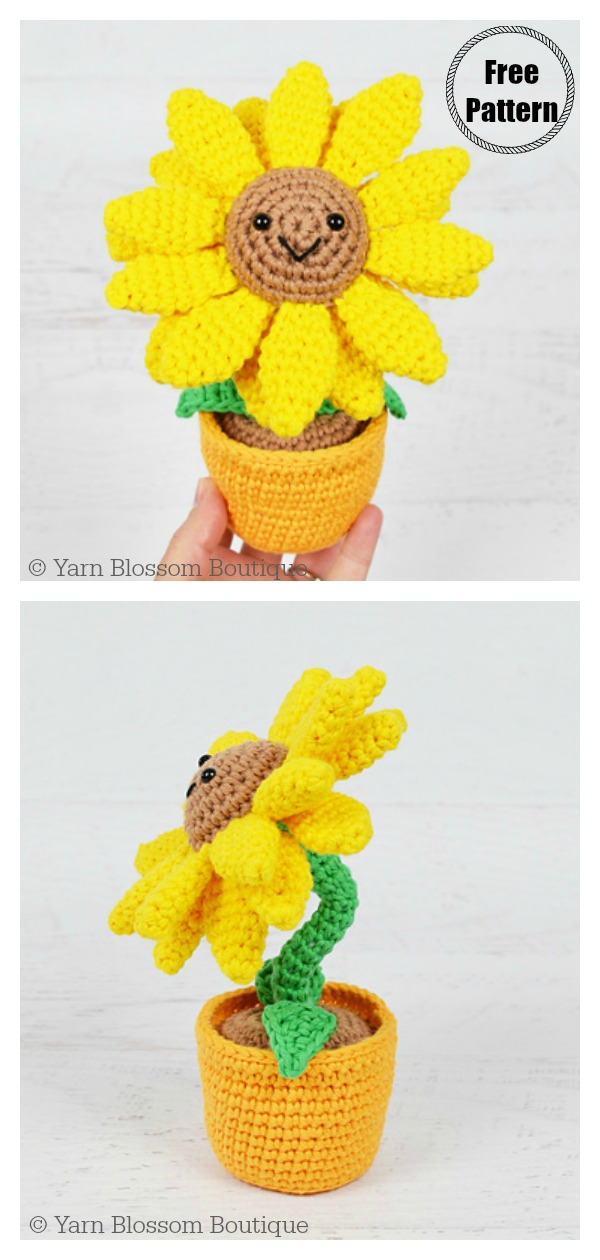 For sure, this is a happy flower! No matter the size, the happy amigurumi sunflower will always look good. With this, there is no dull moment to matter what. They are just cute!
3. Amigurumi Tree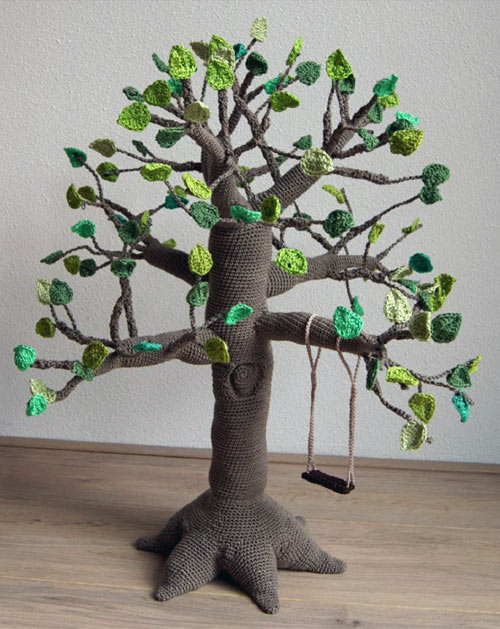 Never miss a chance to decorate your room. The amigurumi tree is an amazing décor almost everywhere! If you use various colors, the patterns are just perfect. This might be what you have been looking for.
4. Baby Cactus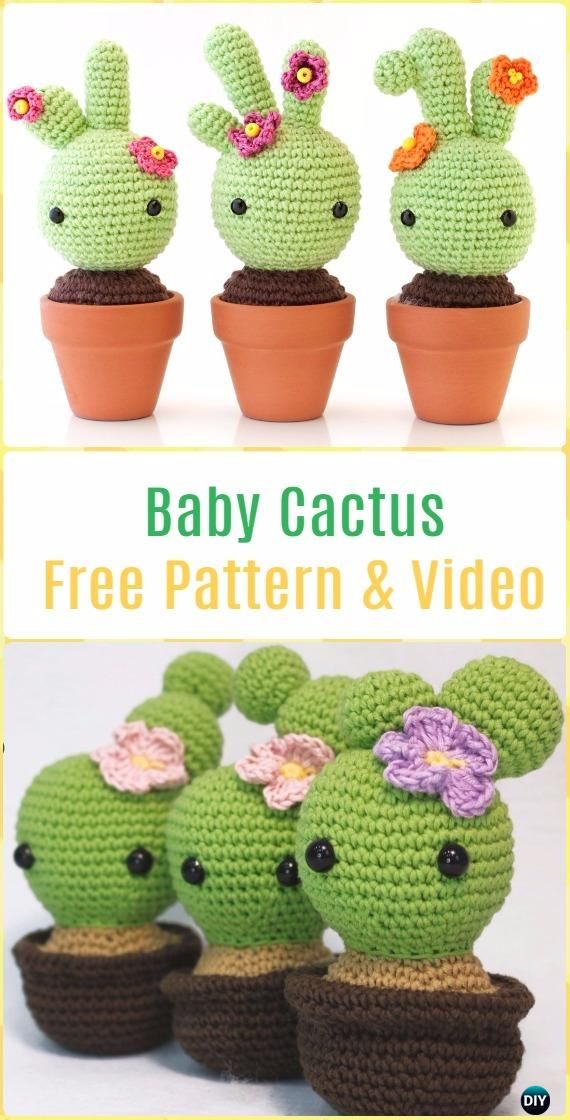 Unlike the thorny cactus, the baby cactus is just the opposite. Its soft and cute! It's a unique custom that can fit all. It's the best deal where zero maintenance is needed.
5. Crochet Succulents
If you don't have a floral jar, crochet succulents are the answer for you. Create your succulents an all shapes and sizes that you want! Live your dream.
6. Potted Baby Groot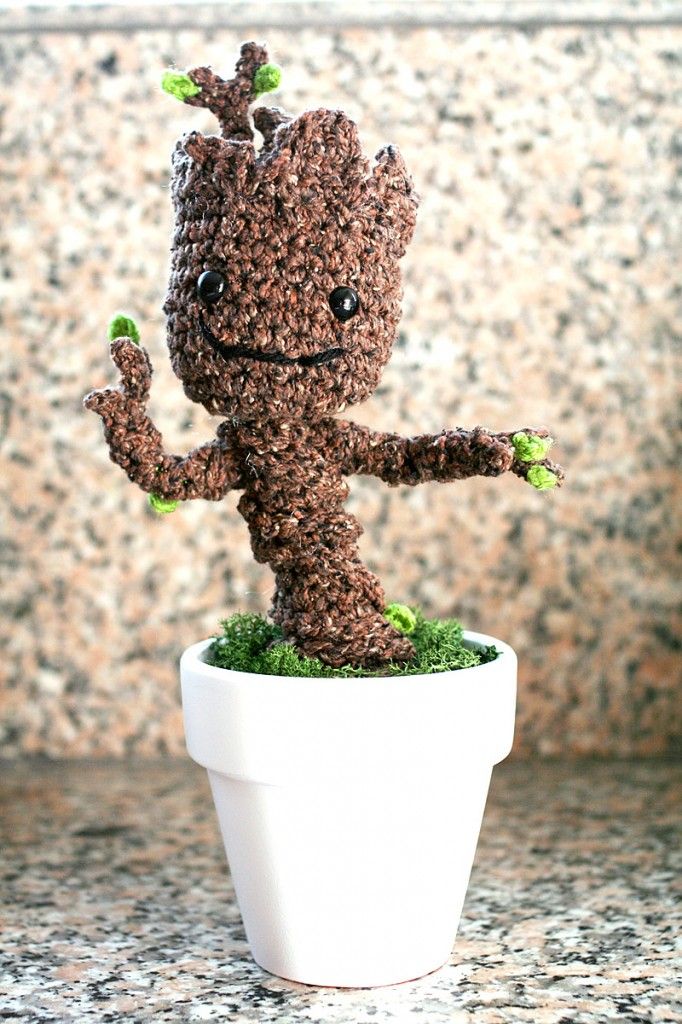 Here is another cute potted baby Groot pattern. It's a fun decoration for home, office or car! The creative design is cute and nice.
7. Crochet Baby Flower Plant Bulb Dolls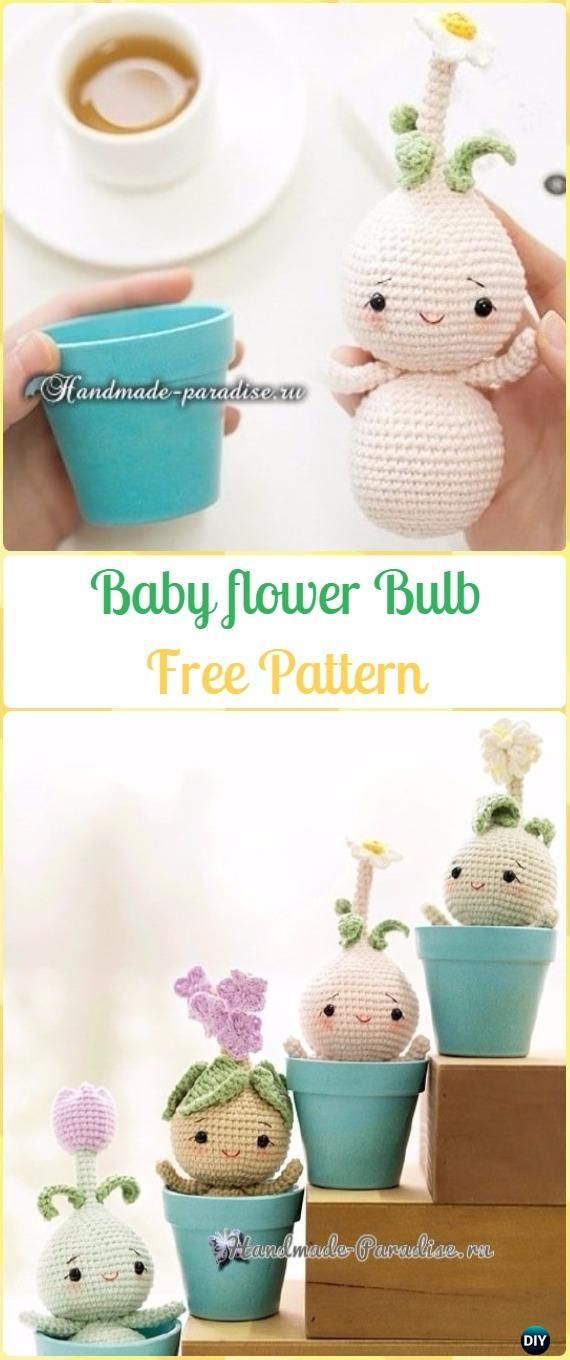 Who doesn't like dolls? When you see the dolls like this, you know its springtime. Ideal for wedding gifts and decorating a spring table. This is a great gift idea!
8. Crochet Pattern Christmas cactus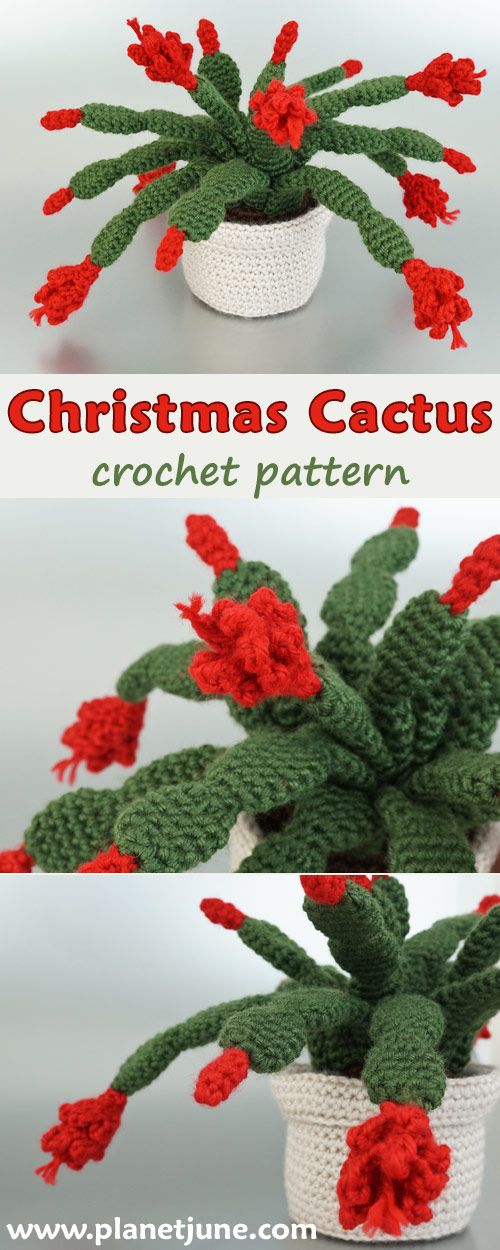 Do you want to have a Christmas with a difference? The crochet pattern Christmas cactus will bring gorgeous moments for you! It has beautiful bright flowers for Christmas decorations! If you have a thanksgiving, you sorted too.
9. Crochet A Radish Amigurumi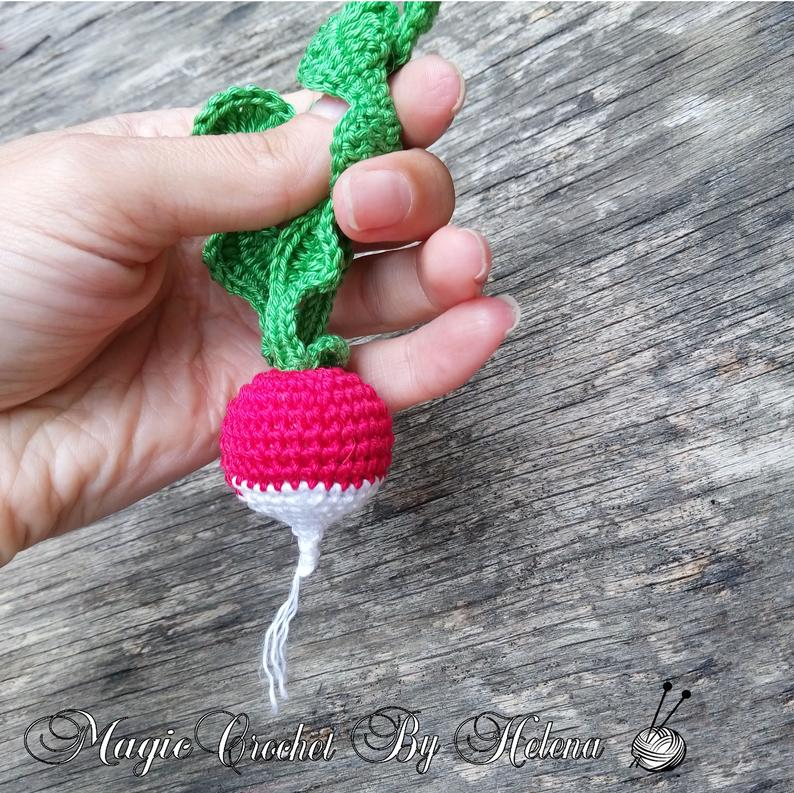 It's a lovely pattern well put together to suit anyone. This vegetable patterns it's for everyone! They are easy to make home décor! The food you like can be part of your room décor.
10. Crochet Anthurium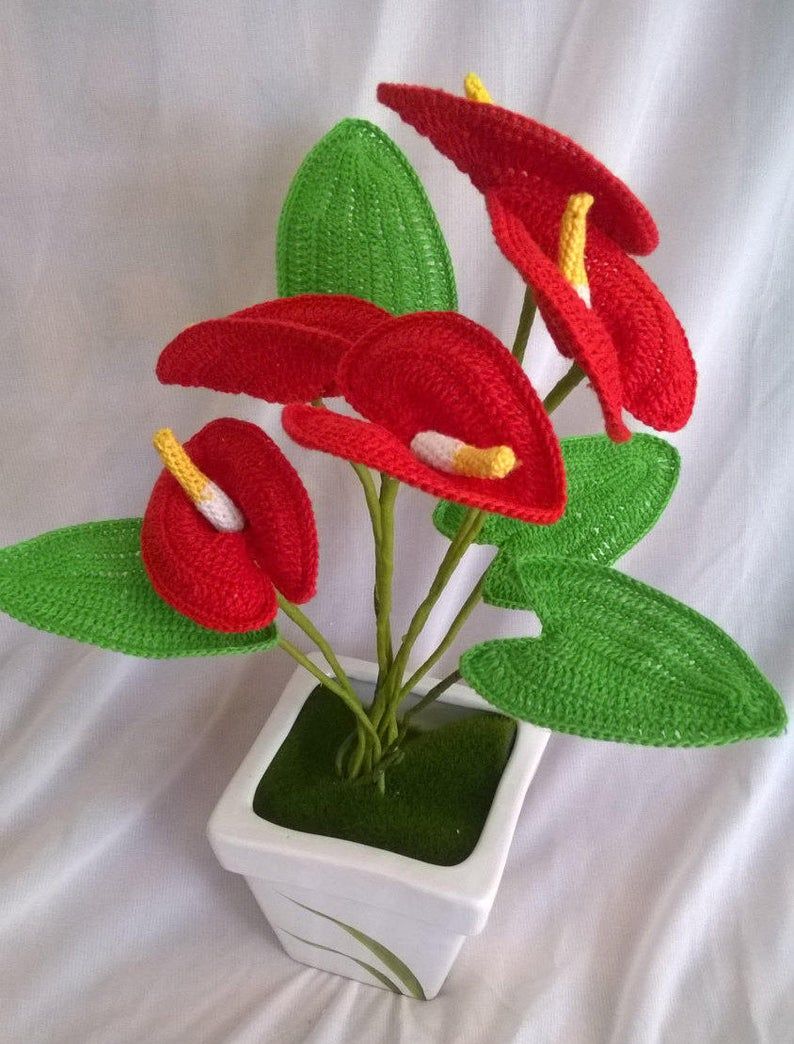 Very straightforward pattern! Defining how perfect décor should be like. Combing different colors in the floral parts make it cute.
11. Amigurumi May Flowers Pen Crochet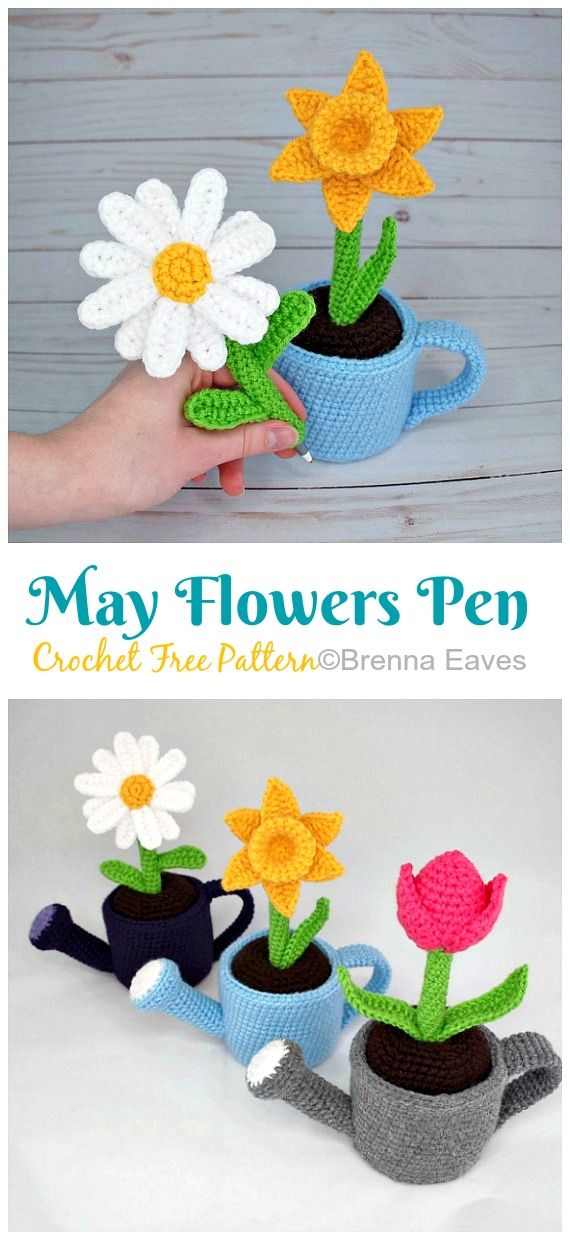 These patterns are both beautiful and functional! This season makes it a perfect mother's day gift. You can't imagine how happy your mum will be. Choose what is favorite for her and crown the day!
12. Amigurumi Dandelion Crochet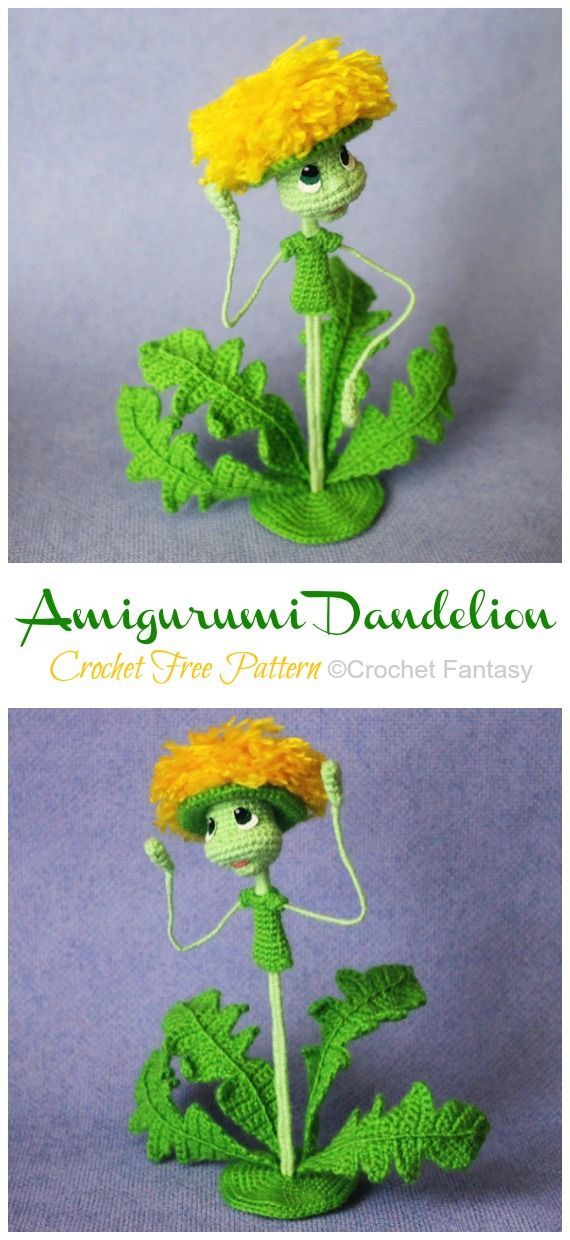 Be sure of what you want. If its fun, the amigurumi dandelion crochet has all your answers. It's too cute for you to ignore .its colorful something that you would want to gaze all the time.
13. The Hanging Basket Crochet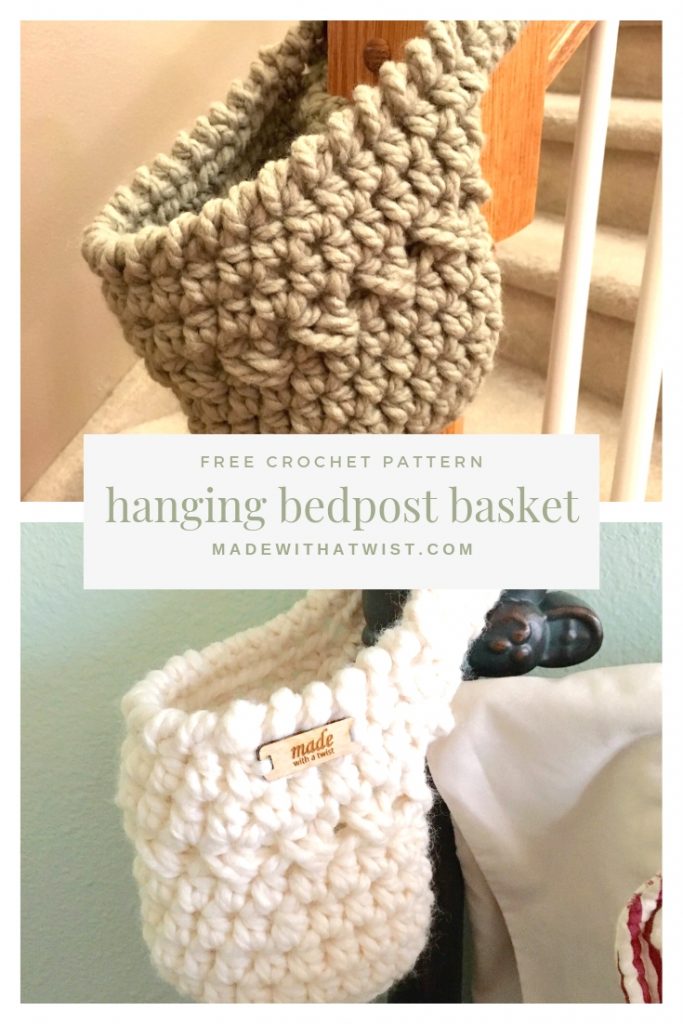 Please enjoy this hanging basket crochet! It is great for kids' room bathroom, wardrobe and so on. You can't ask for more when you have this.
14. Crochet Pineapple Planter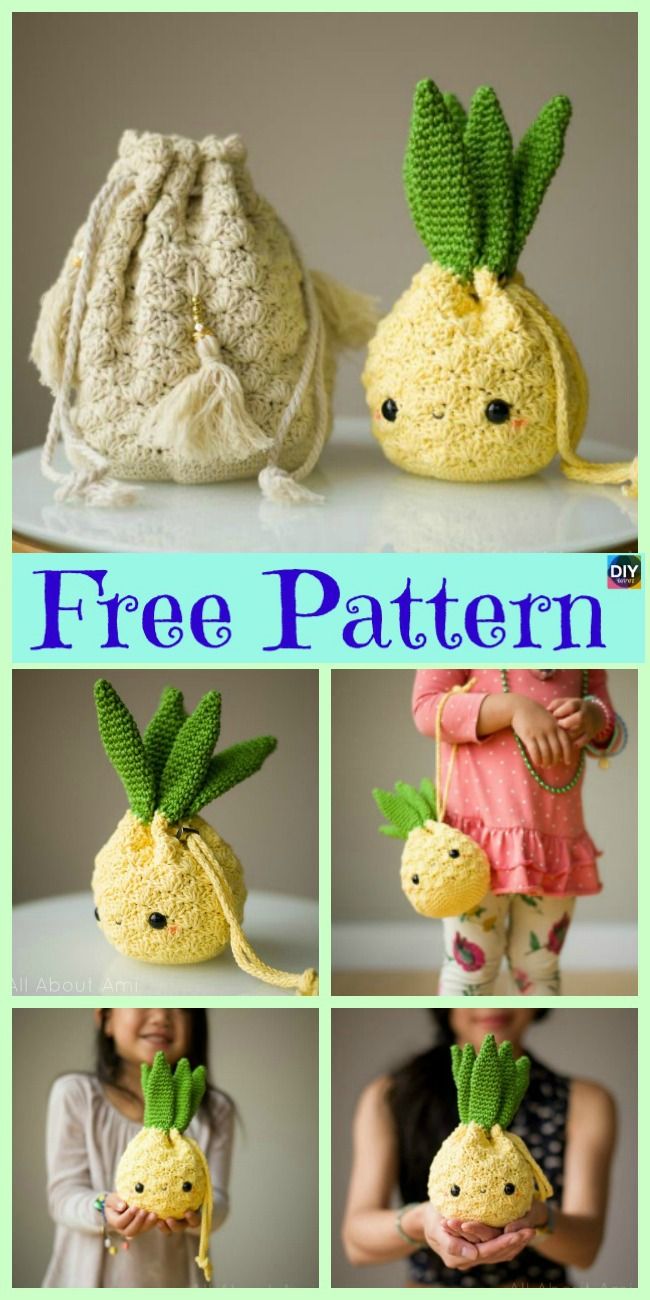 The bright and cheery in a crochet pineapple planter is nice for your décor. You want to adore your friend. This will be the best expression of love! Don't allow your hot dishes to ruin your table when you have this!
15. Bird Of Paradise Crochet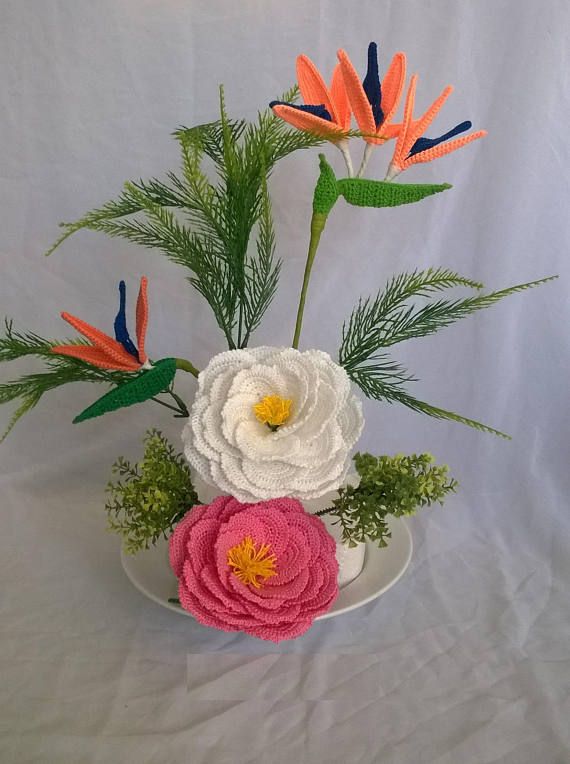 With this crochet, as you can see in the picture, it's beautiful and enjoyable! Its one of the exotic flowers to know. Its unique nature is what's make it make a fantastic décor.
16. Crochet Orange Tree Plant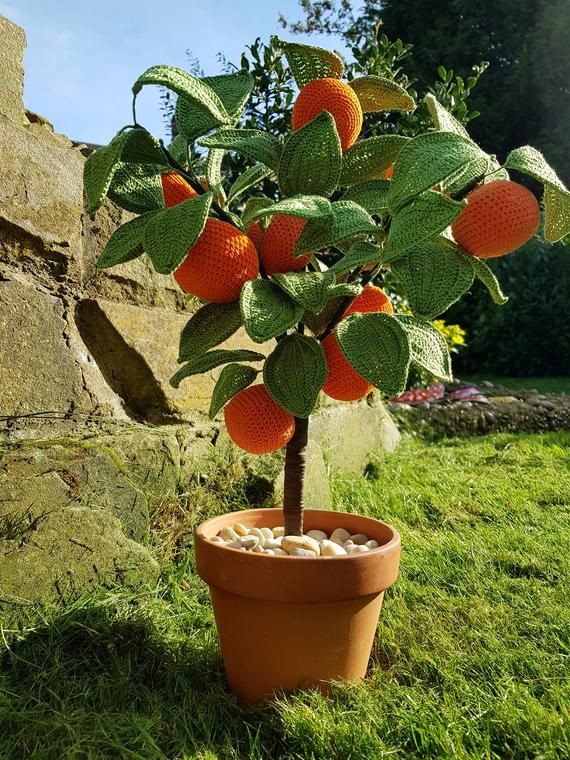 The bright colors of the oranges symbolize good fortune to some cultures! Who minds to be fortunate? With a crochet orange tree plant, you can have it with a belief it will bring the best! What a joy!
17. Peashooter And Snow Pea Crochet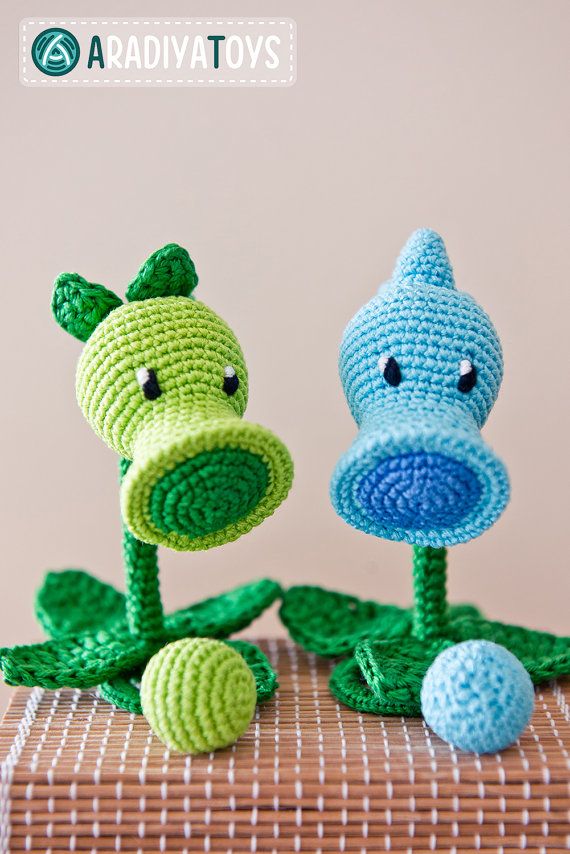 Are you in love with snow pea? You can express your love for this differently. The peashooter and snow pea crochet are all that you need in your room.! No, any other décor can perfectly suit you best than this.
18. Benedict The Bear Crochet 

If you love bears, benedict the bear crochet will be best for you. Its cuteness makes you love it even more! Give this as a gift to the person you love. It's the greatest idea.
19. Mini The Monkey Crochet
Of the entire animal's monkey is the most adventurous of them all! If you want to have a décor that sets a good example, the mini the monkey crochet is what you need. Something simple but good!
Conclusion:
The 19 Crochet Amigurumi Plant Free Patterns will give you insights on how best to enhance your home décor. The ideas are good, especially for those who aim to gift themselves or friends with the perfect crochets patterns. There the best decors for those who prefer simplicity.