It is widely believed that for a Christmas tree to be complete, there is need to add a beautiful tree skirt, and the truth is that we have seen the level of beauty a tree skirt adds to Christmas tree and we all can be convinced that various patterns of beautiful crochet Christmas tree skirts can serve as a charming beauty for our Christmas tree.
This article would take you through various kinds of patterns you can add to your Christmas tree this coming Christmas to make it more beautiful.
However, you might want to make any of these patterns on your own, we have prepared a list of patterns that are fun and easy to make, both for traditional colour and non-traditional. The pattern list also contains different shapes from which you can decide which is best. Below is the list.
17 Crochet Christmas Tree Skirt Free Patterns
1. Granny square tree skirt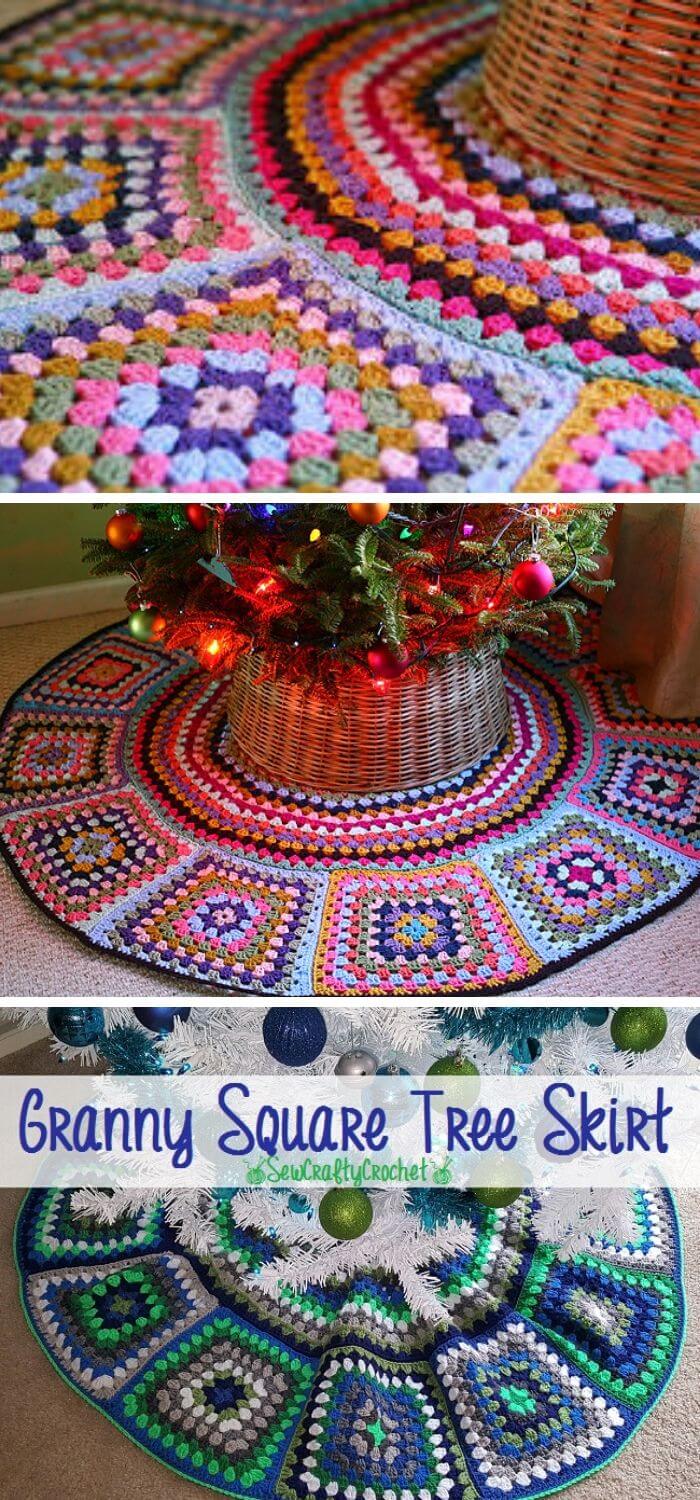 Are you looking forward to spicing up your Christmas tree with a vintage stylish pattern? Do you want to make the whole Christmas lively with a very cool pattern? Then the Granny Square tree skirt would be fit for use here.
2. Peppermint Tree Skirt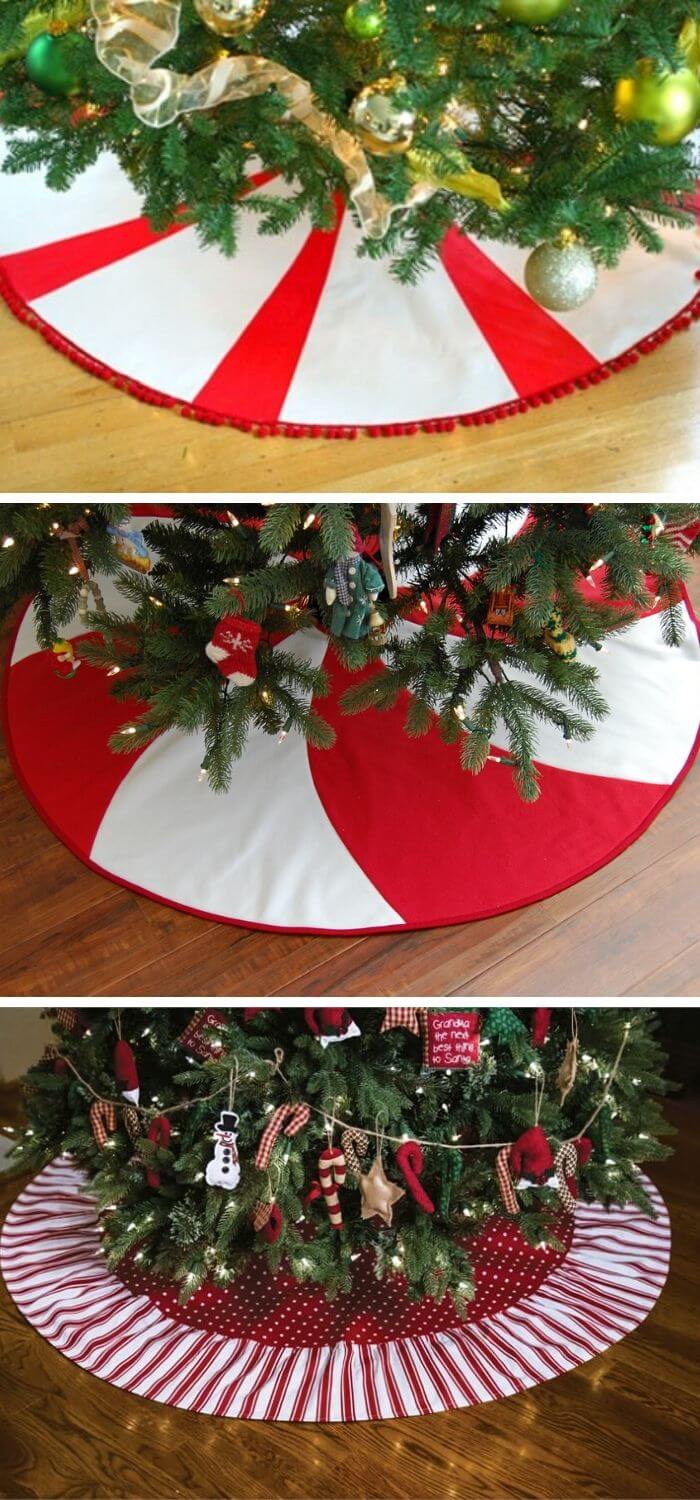 Peppermint tree skirt gives your Christmas tree a sweet and playful look. Are you looking for a ring pattern that would add a delightful feature to your Christmas tree? Kindly get a Peppermint tree skirt.
3. Smooth Fox's Christmas Tree Skirt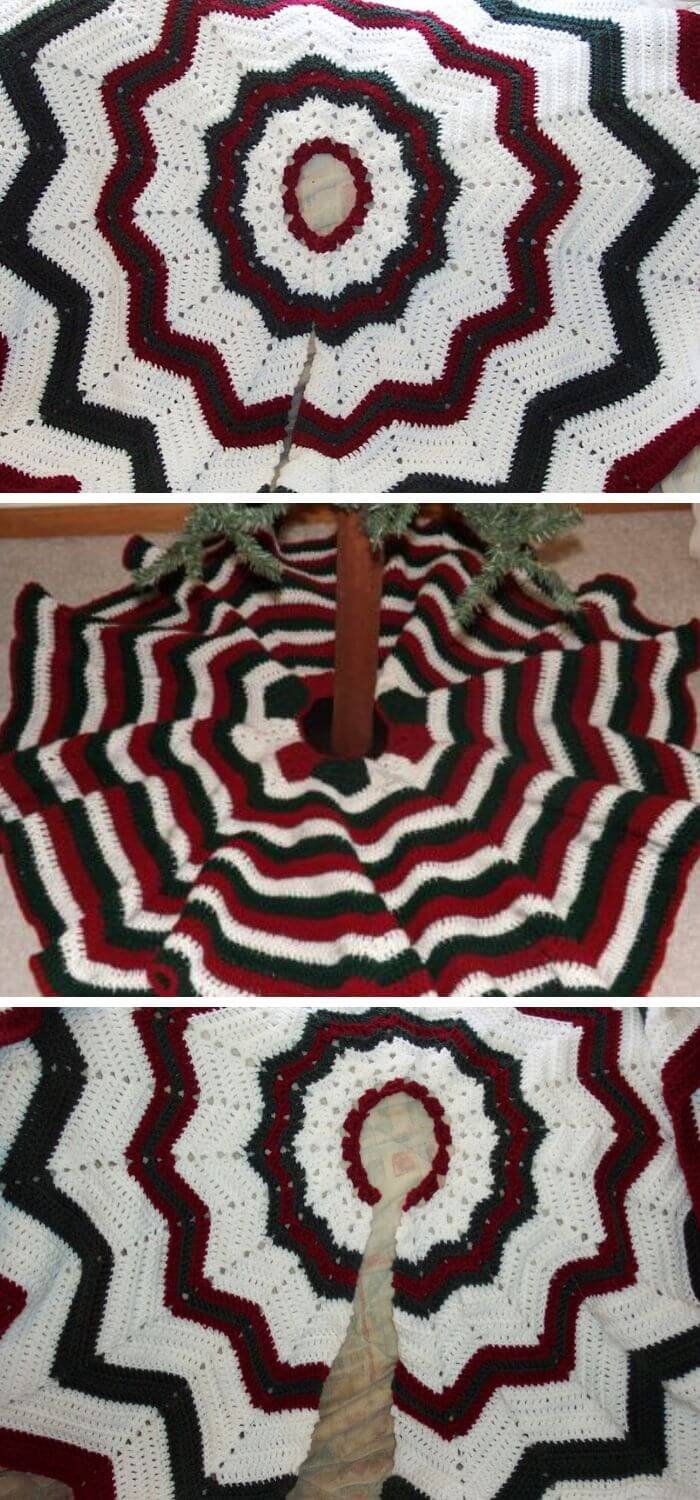 Beautiful pattern with multi color yarn to make your Christmas tree look radiant. Children love this a lot, you might want to impress them with this pattern.
4. Fabulous Flurries Tree Skirt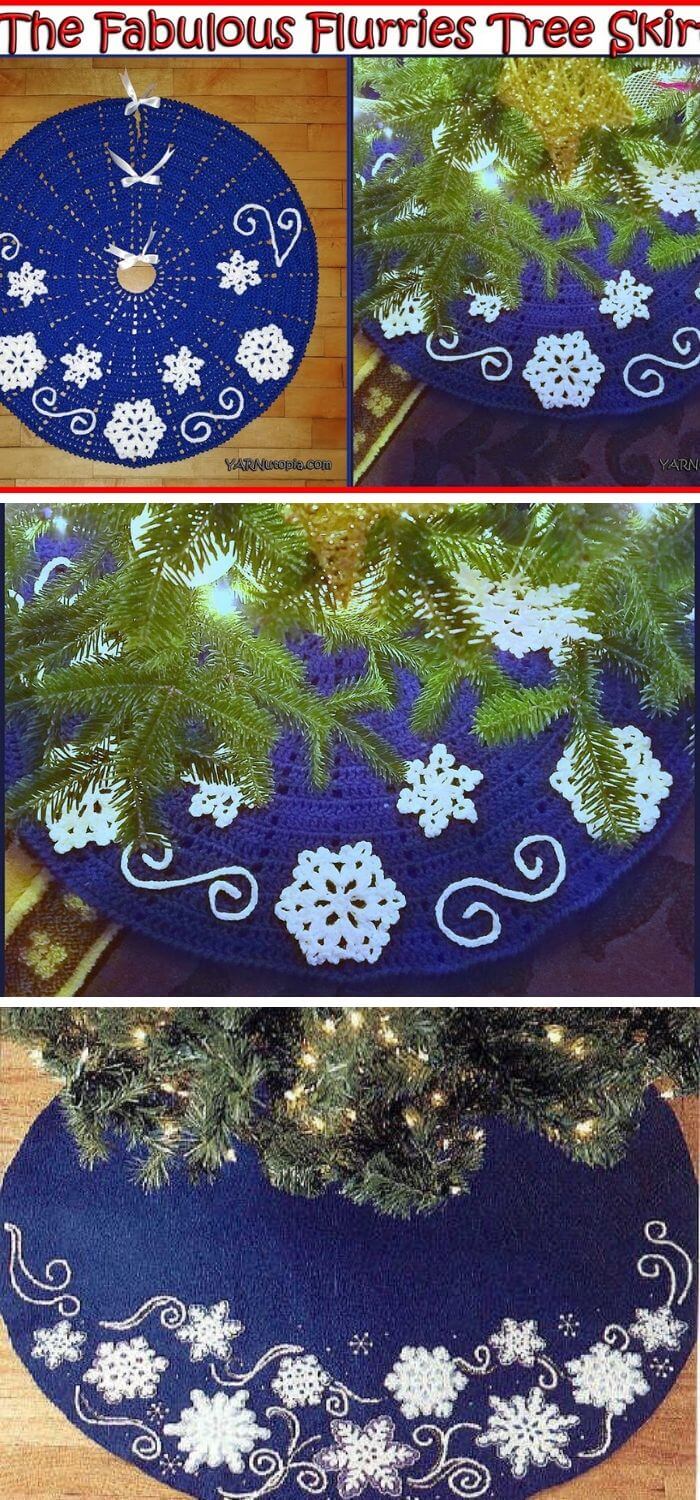 Are you looking for the best handmaid you could use in making a colourful Christmas tree to lighten up your house for this coming Christmas? I will suggest you get yourself a Fabulous Flurries pattern.
5. Holly Berry Tree Skirt
If you want a decorative pattern you can use alongside with your Christmas tree, then the Holly Berry Tree skirt pattern is what you need to go for. It's cool and attractive, you would love the view if set up in your house.
6. Poinsettia Tree Skirt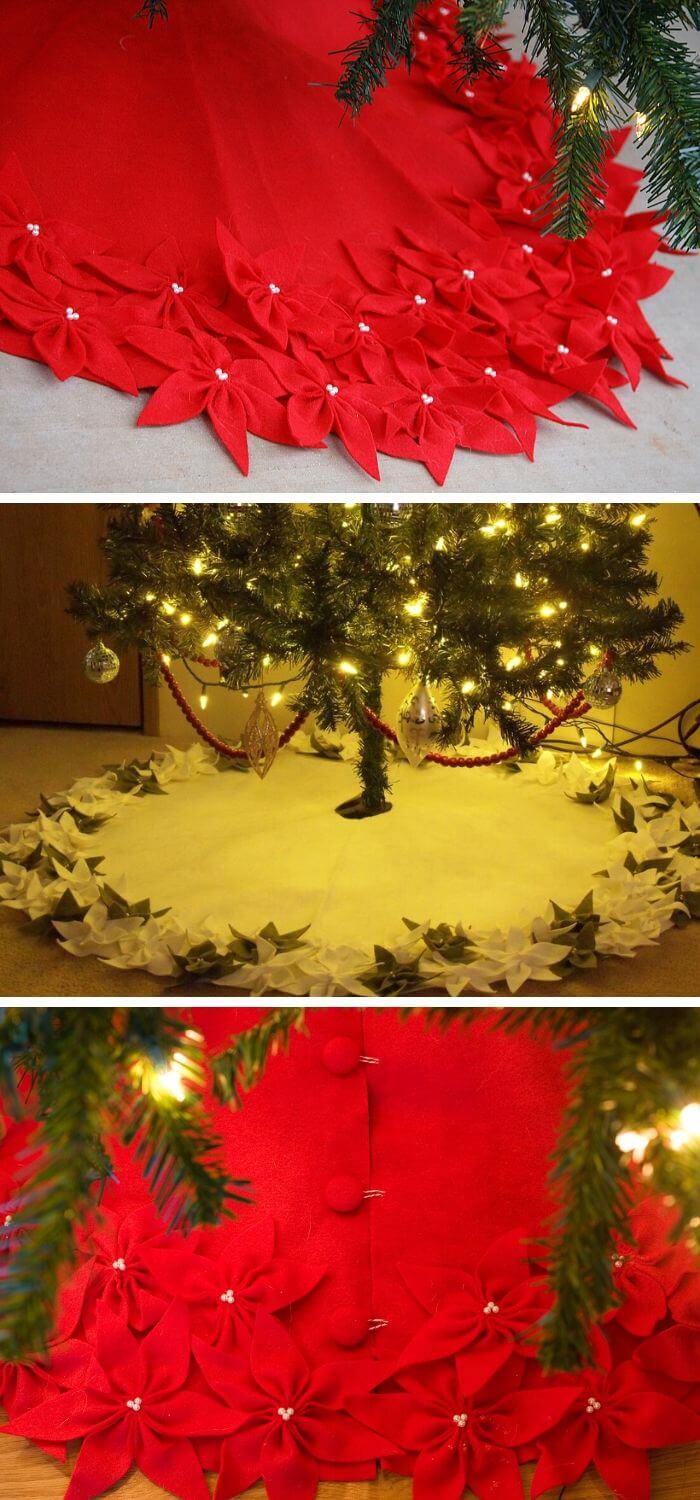 Do you wish to get a crochet Christmas tree pattern to make your tree fascinating? Do you also want to get the one whose price is minimal? Then this particular pattern is what you should go for.
7. Easy Red and Green Tree Skirt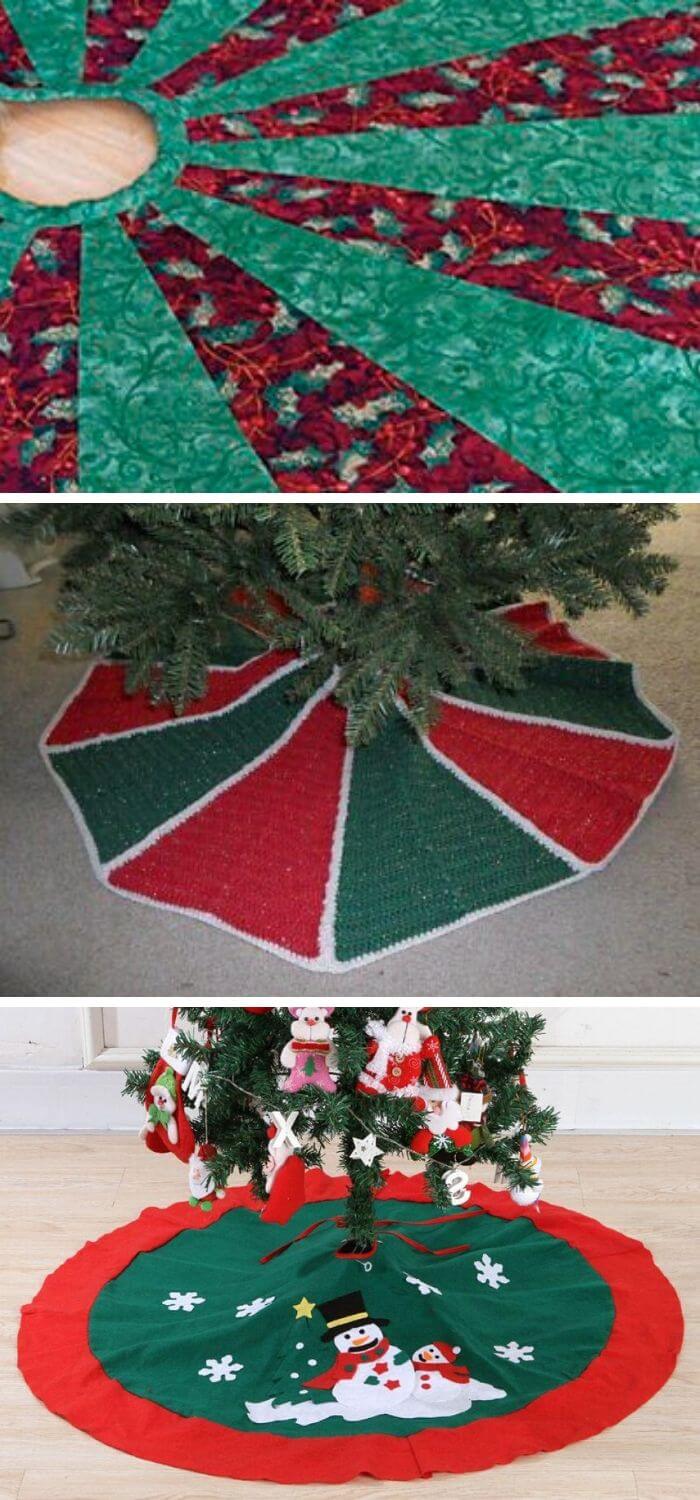 This pattern could take a little space more than the rest but believe me, it does worth it. Very beautiful and easy to set up. You need to give this a try this coming Christmas.
8. Granny Tree Skirt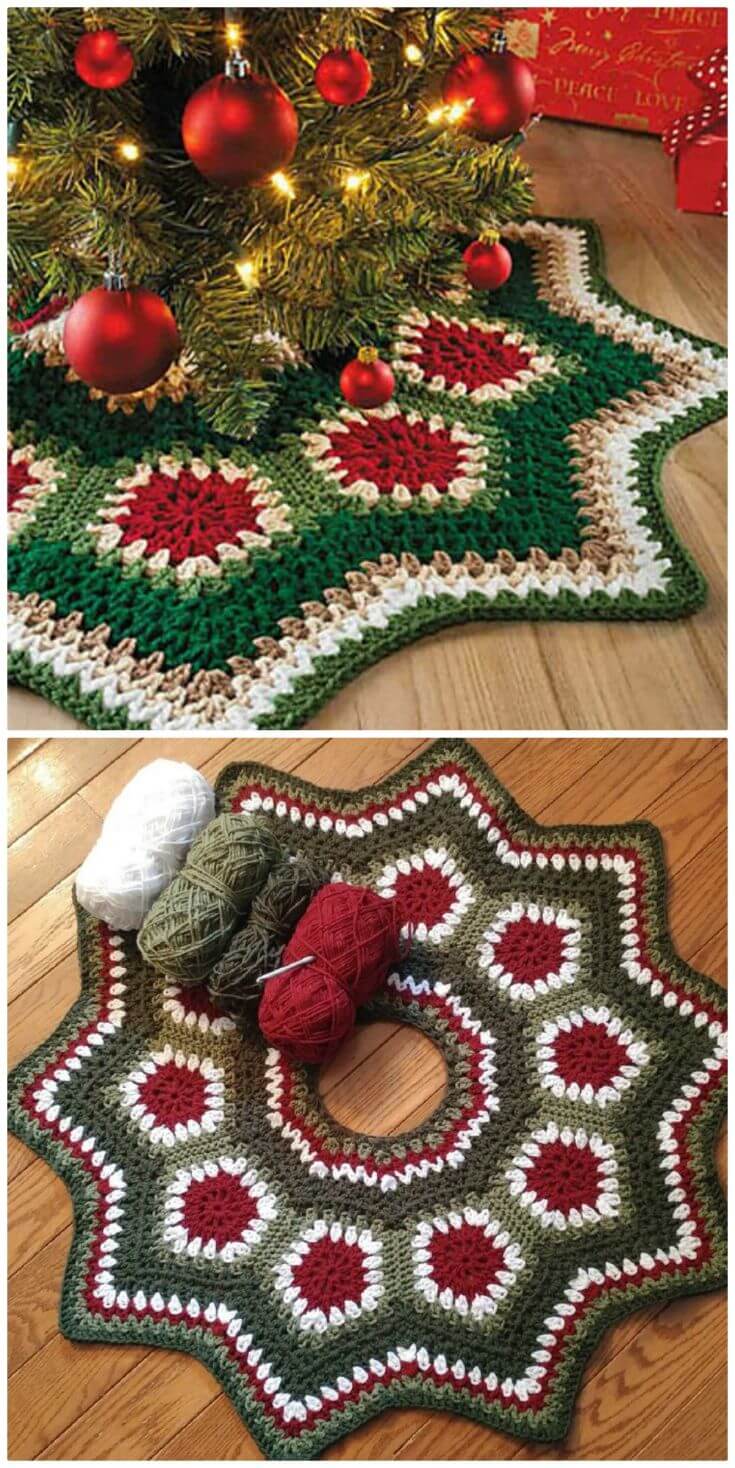 You can never get enough of the colourful beauty this particular pattern displays. You just have to try it out so you can understand better. There is no better way of experiencing a beautiful Christmas aside from this.
9. Granny Hexagon Crochet Tree Skirt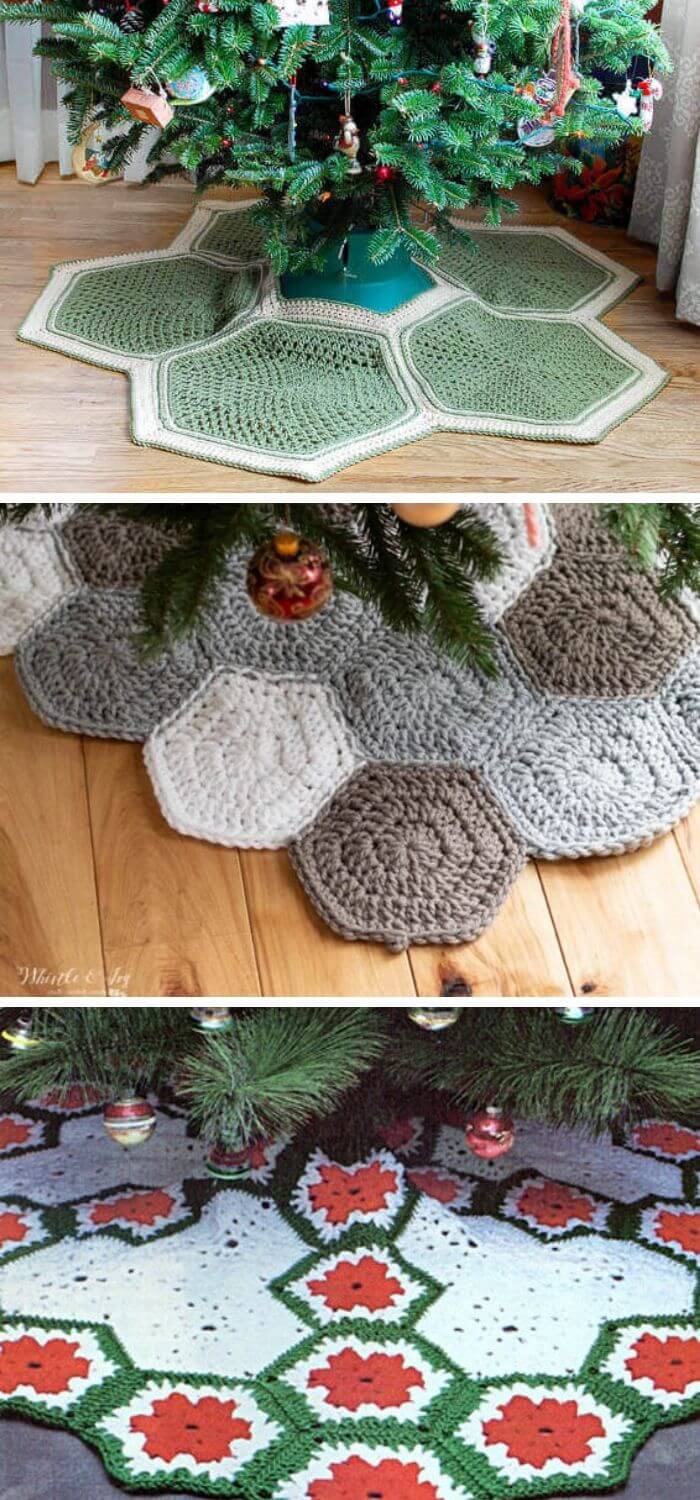 Do you need a pattern that is distinct from the rest? Are you a lover of cool patterns? Granny Hexagon pattern is what you need to go for.
10. Easy Crochet Christmas Tree Skirt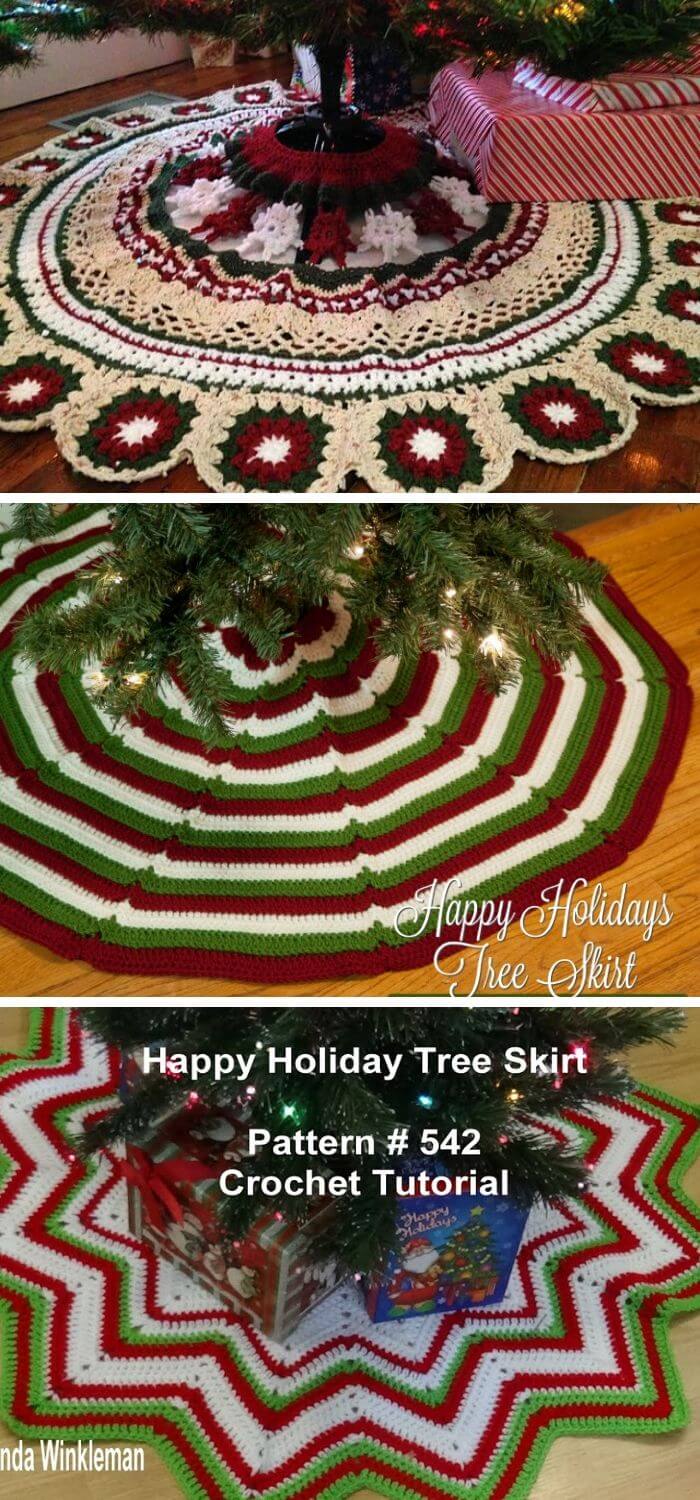 This pattern is wide, has a regular colour pattern, and with a good shape. You can always have this in your home for this coming Christmas, people would love it.
11. Embroidered Tree Skirt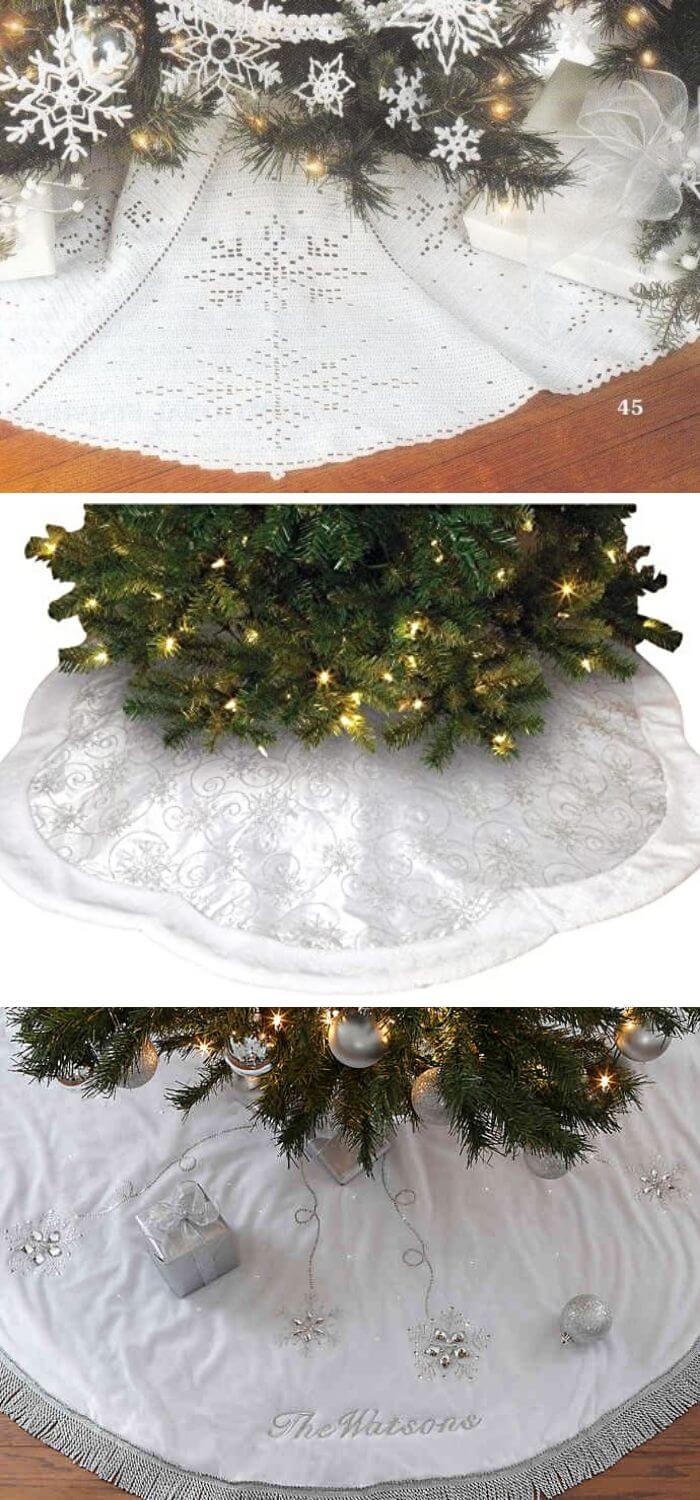 Do you want something beautiful in a circular shape with colours that are in alignment? Embroidered Tree Skit could be the right pattern to go for. Check this pattern out and you might find your lovable colour.
12. Twelve Pointed Star Tree Skirt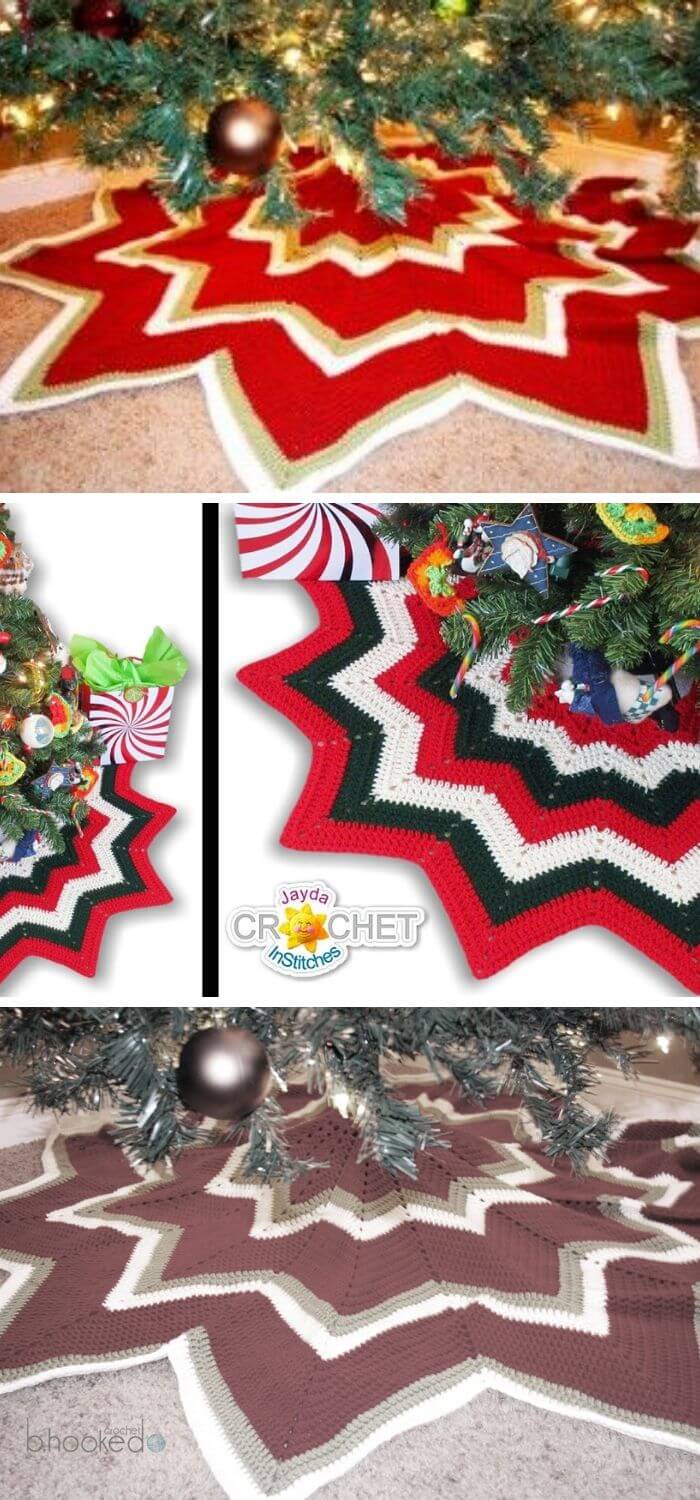 Are you looking for a Christmas tree pattern that could last so long up to another coming holiday? Do you need this pattern to be catchy and attractive at the same time? Twelve pointed star patterns is what you need to get. 
13. Sparkly Tree Skirt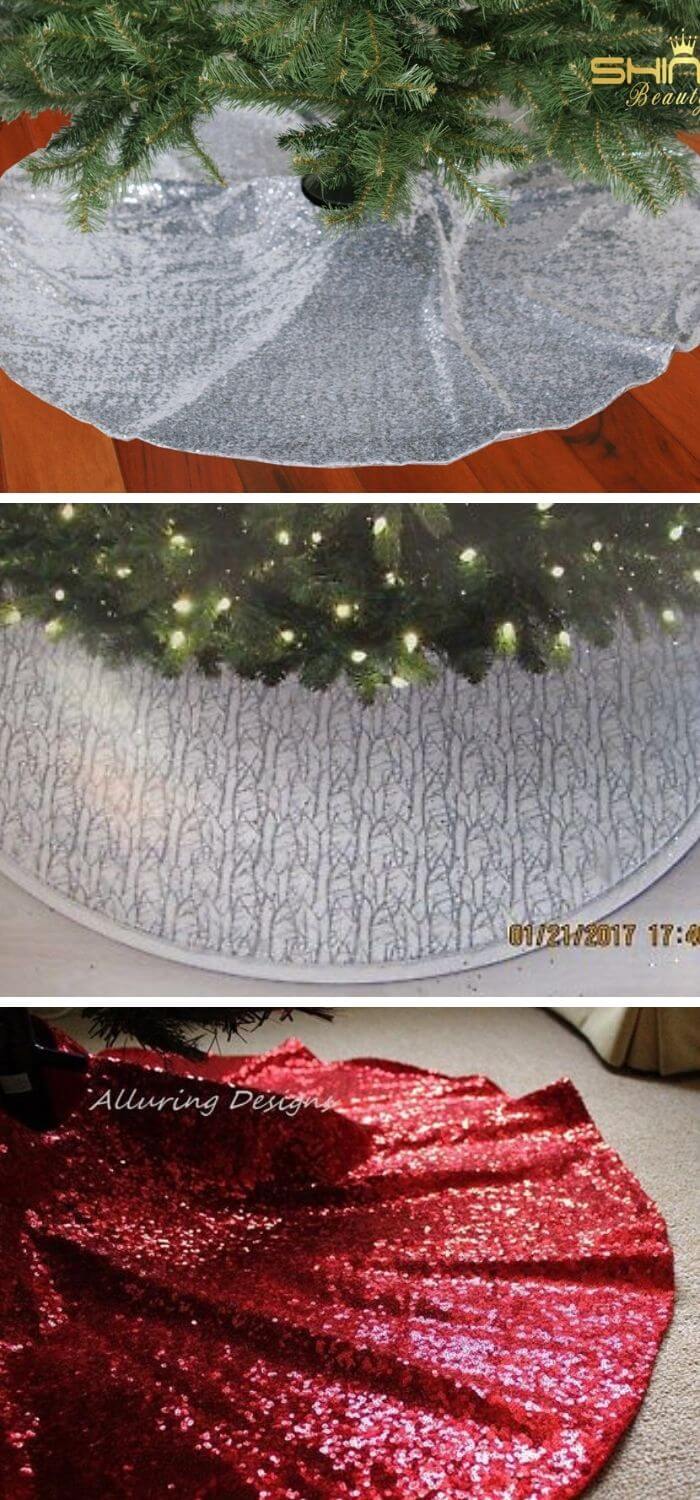 This pattern is good for people that love something simple and beautiful. This pattern takes less space, less complicated look but yet beautiful to look at. 
14. Starlight Christmas Tree Skirt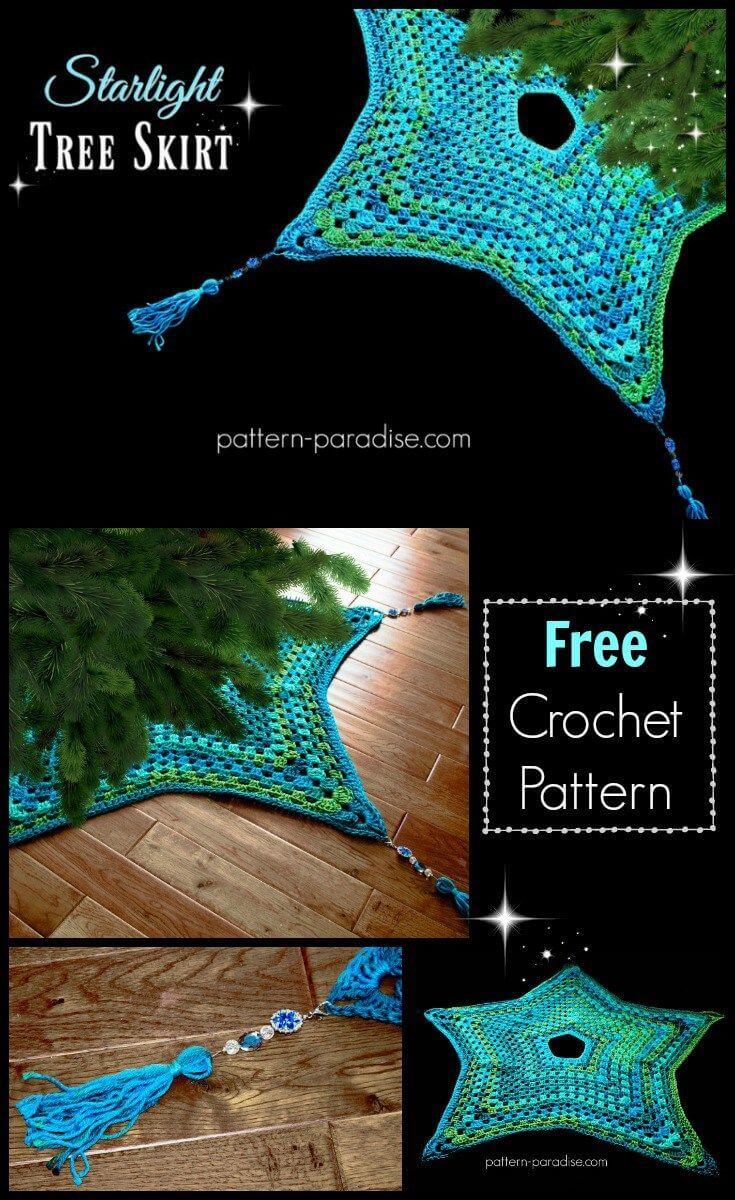 Something looking mature and beautiful is what we have here! You can also get this for the coming Christmas. 
15. Emory's Christmas Tree Skirt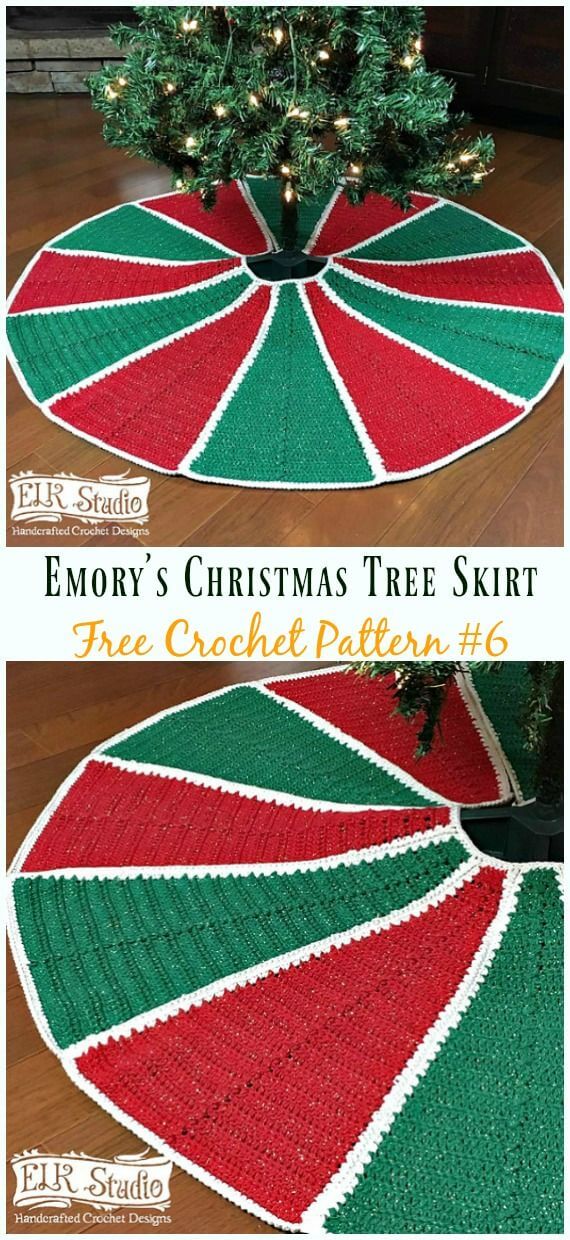 The magic behind this pattern is that once it gets around your tree, the astonishing beauty of everything about your Christmas tree comes out all once.
16. 3D Spiral Tree Skirt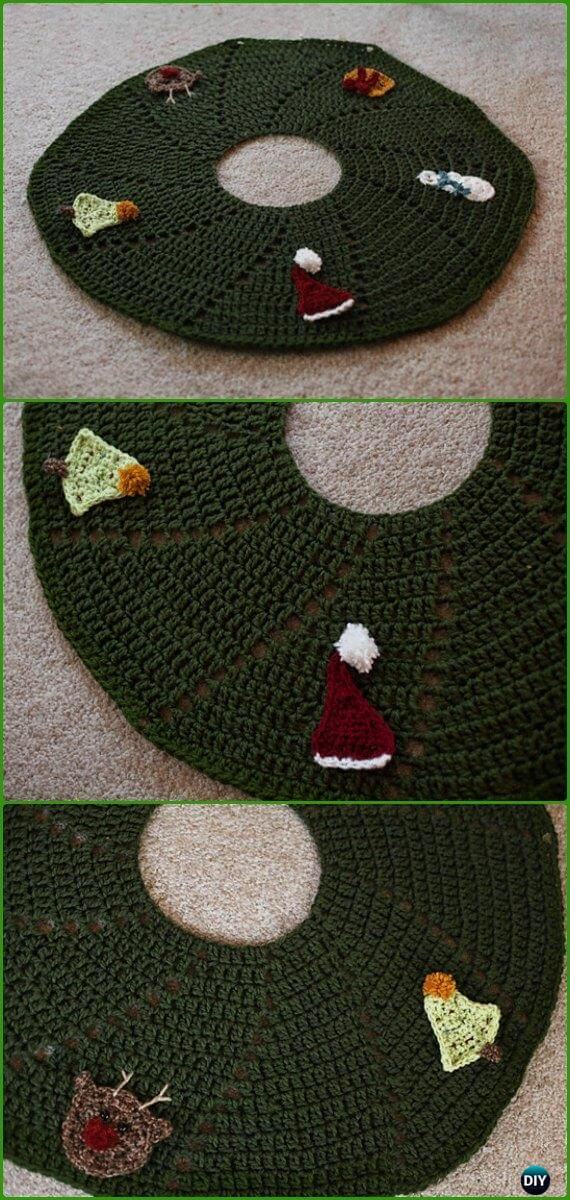 Want something different but yet fantastic? This pattern highly fits in for that.
17. Woodland Tree Skirt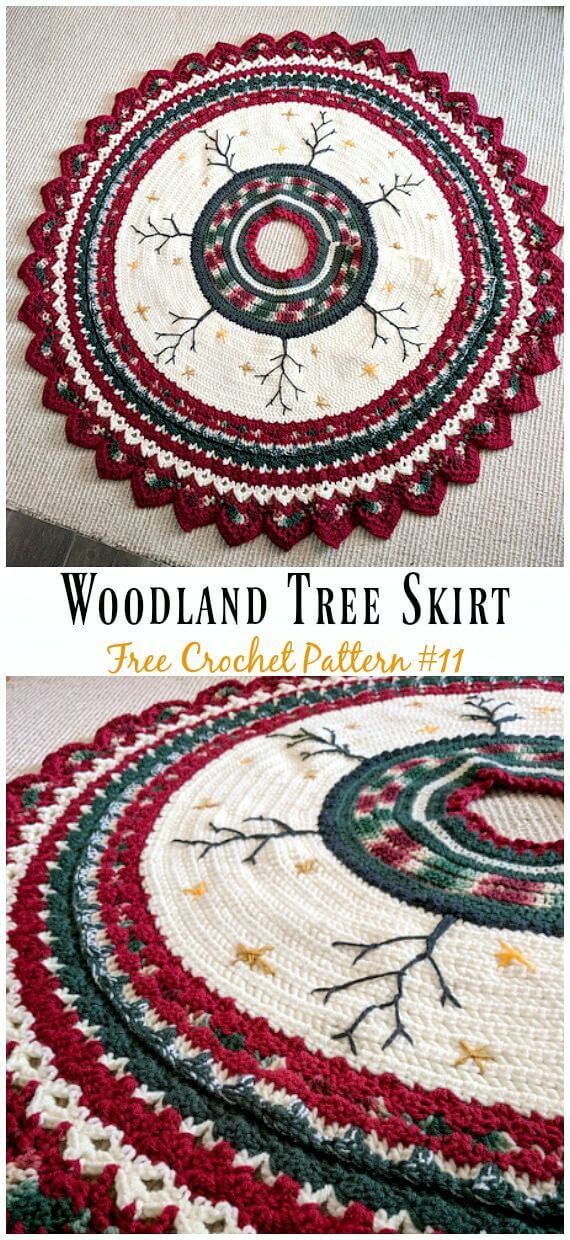 Lastly, Woodland Tree Skirt is a pattern you should get if you need something circular and with a touch of religious look. 
Conclusion 
It is quite obvious that Crochet Christmas Tree Skirt has got a lot of wonderful patterns that if care is not taken, you might find it hard to know which to go for.