Crochet Hooded Blanket Ideas
You want to make your life easier by having a crochet hooded blanket? Aren't you sure what to snuggle with during winter seasons? If the answer is yes you need to relax. Here we are going to feature 16 crochet hooded blanket ideas that will suit you best. We promise you will like them once you get to know about them. Let's go!
16 Crochet Hooded Blanket Ideas
1. Crochet Star Hooded Baby Blanket Free Pattern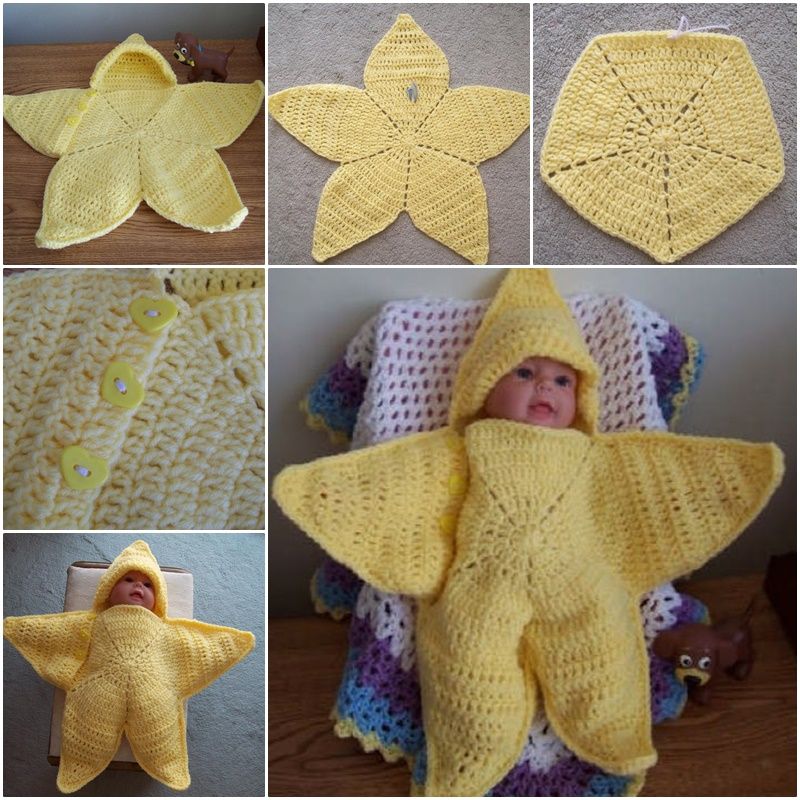 This star hooded baby blanket is an inspiring design. It's so precious and incredibly cool for a small baby. The pattern is easier, and it's the best hood to swaddle the little ones! It's just cool.
2. Knitted Poncho With Hood And Booties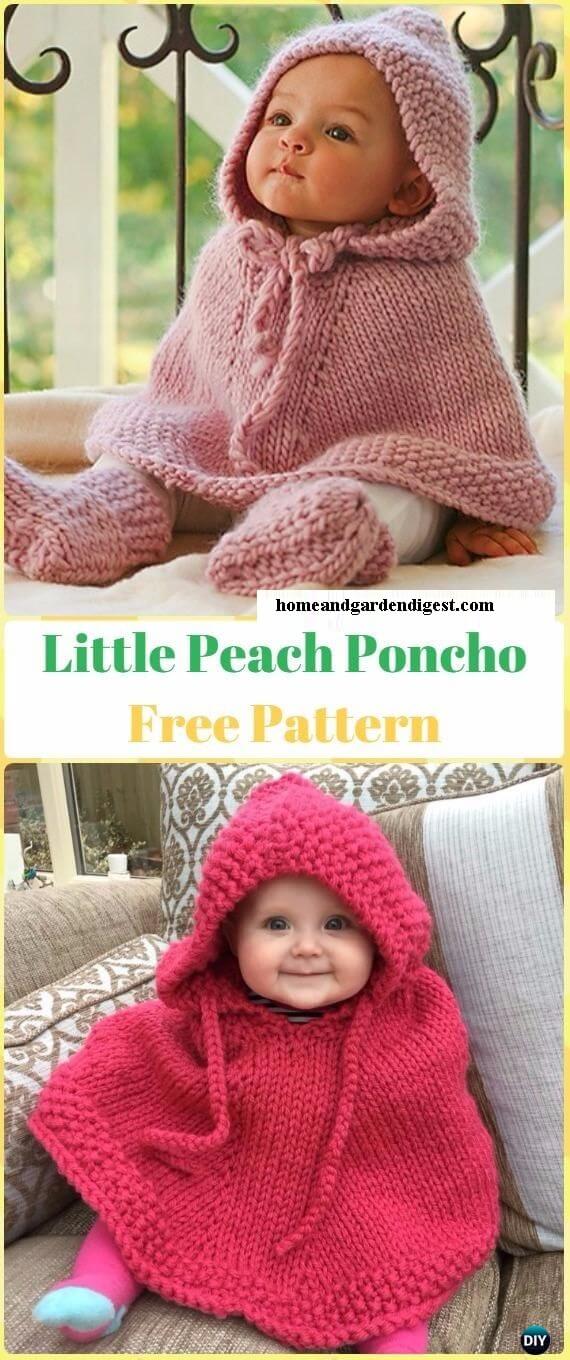 Look at this little princess! The knitted poncho with hood and booties is just gorgeous. How can you deny your little ones such a lovely poncho? It's absolutely perfect.
3. Colorful Hooded Baby Blanket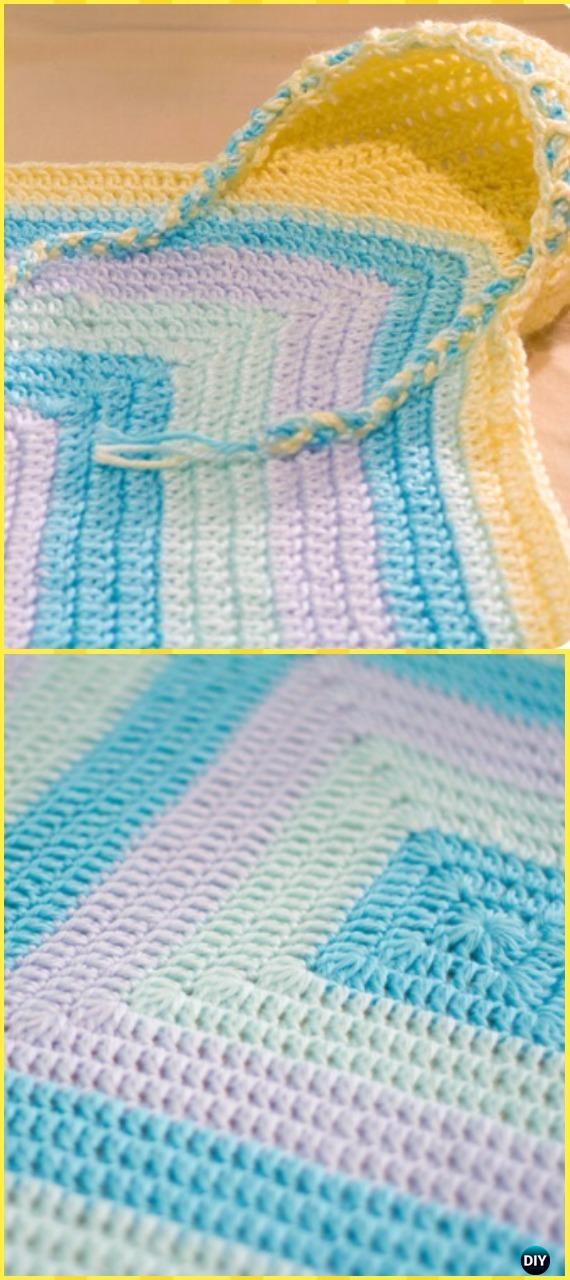 Source information :
Is there anything cuter than a colorful hooded baby blanket? It's soft with adorable designs and colors that you can't afford to miss. If you like fun and colorful themes, this is for you.
4. Crochet Hooded Baby Blanket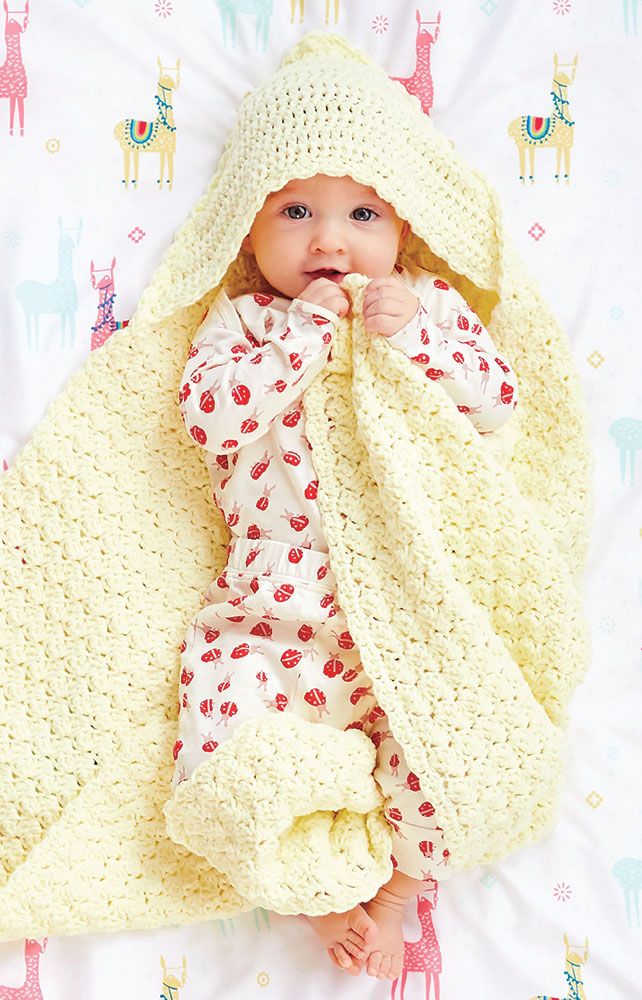 This is so practical! It's a hooded baby blanket like no other. The crochet hooded baby blanket is to make and perfectly functional to all parents. It is soft and easy to wash thus keeping your baby clean and warm all through.
5. Bulky And Quick Blanket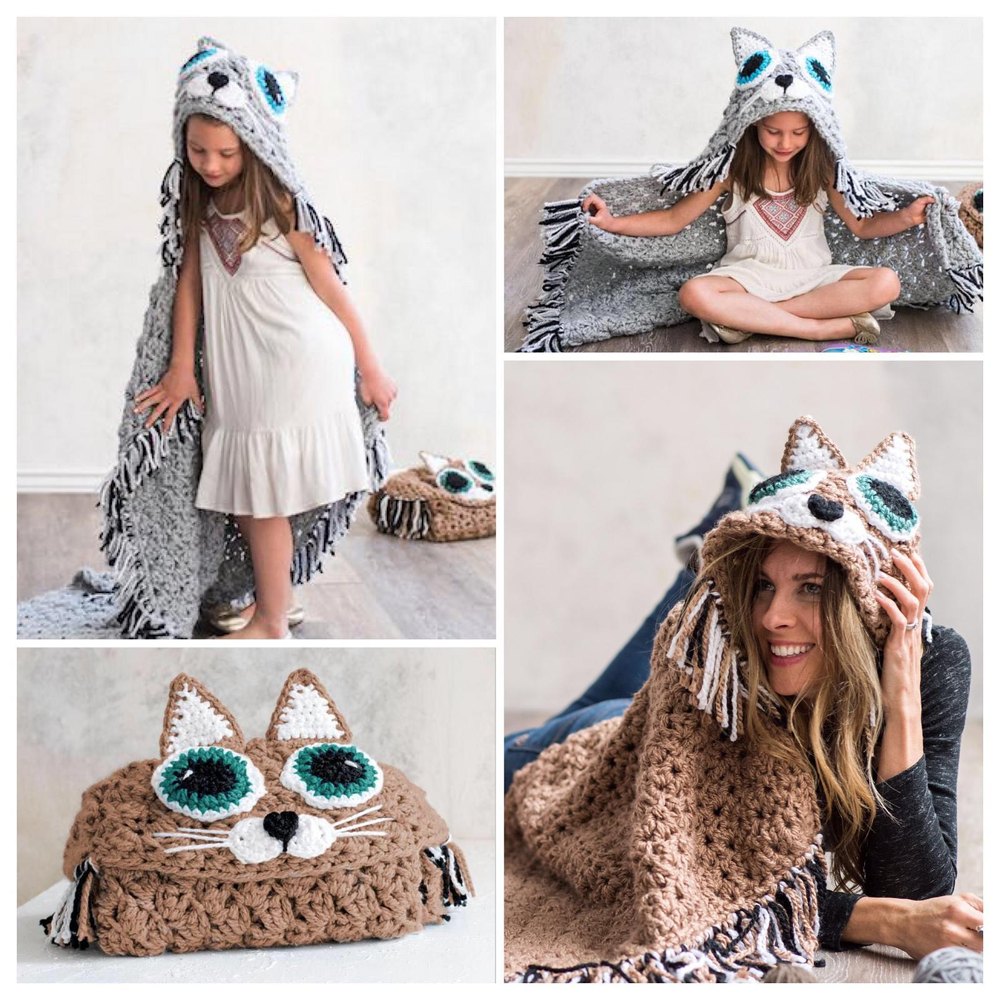 If you love curling up yourself with a big chunky blanket, the bulky and quick blanket is for you. Never again will you ever complain that you aren't comfortable!  They are recommendable and favorite for many.
6. Dino Baby Hooded Blanket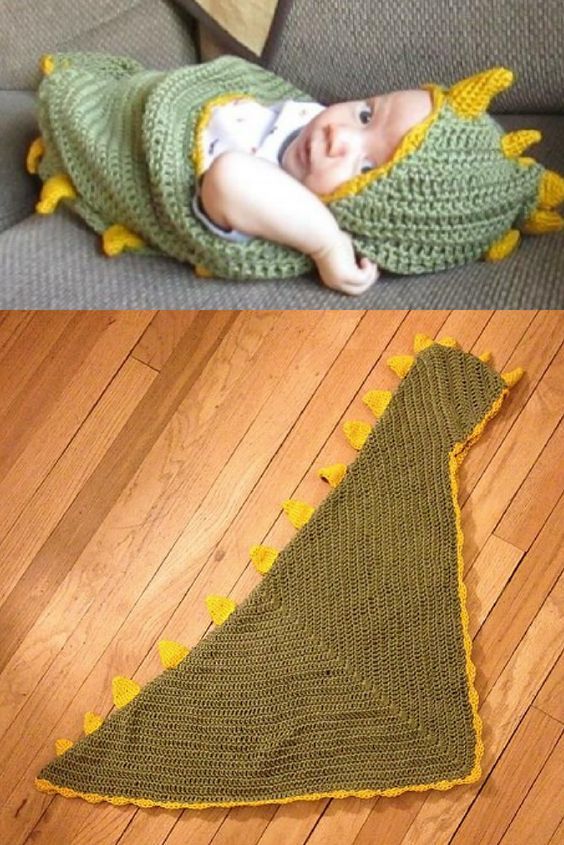 No other baby hooded blanket that you will come across with a shape of a dinosaur. It is great and adorable! I think every mom and baby will love to have one. It's one of the heartfelt gifts for a little one and mom.
7. Panda Bear Hug Hooded Blanket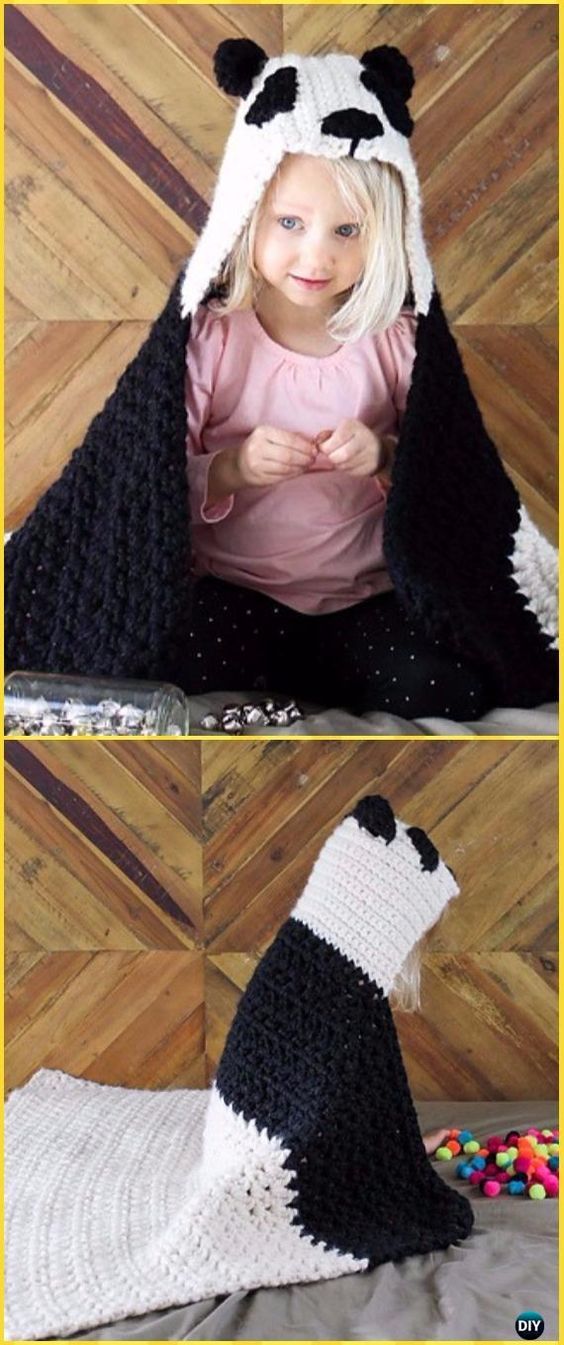 Who doesn't love a bear? It's amazing to have a blanket that can give you safety and warmth. The panda bear hug a hooded blanket. This panda bear hug hooded blanket gives you a chance to feel like a little panda. What a joy!
8. Crochet Hooded Baby Blanket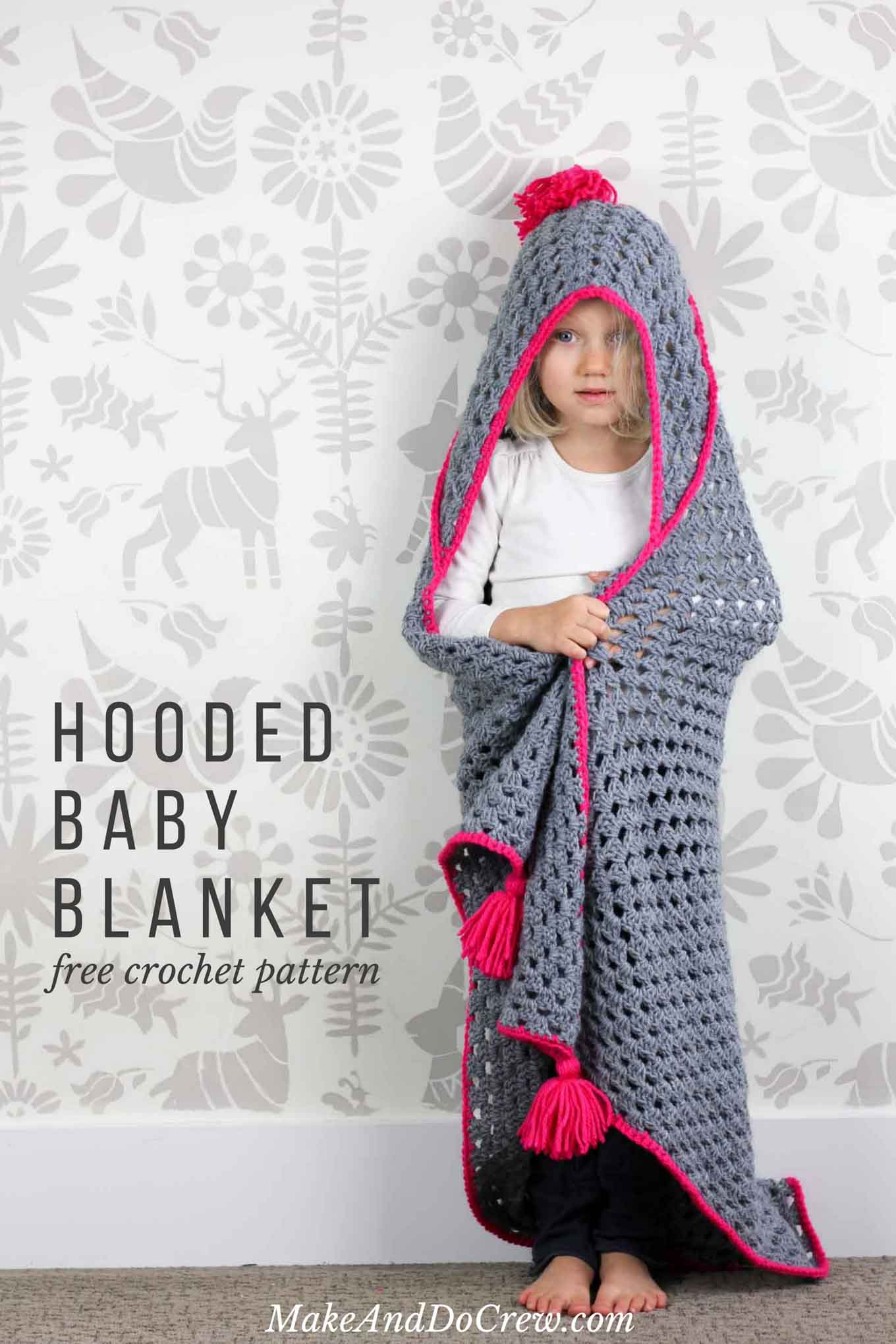 Every kid deserves to feel safe and cozy! You need a crochet hooded baby blanket for your kids to make them feel loved and secure. Creativity at its best.
9. Snail Blanket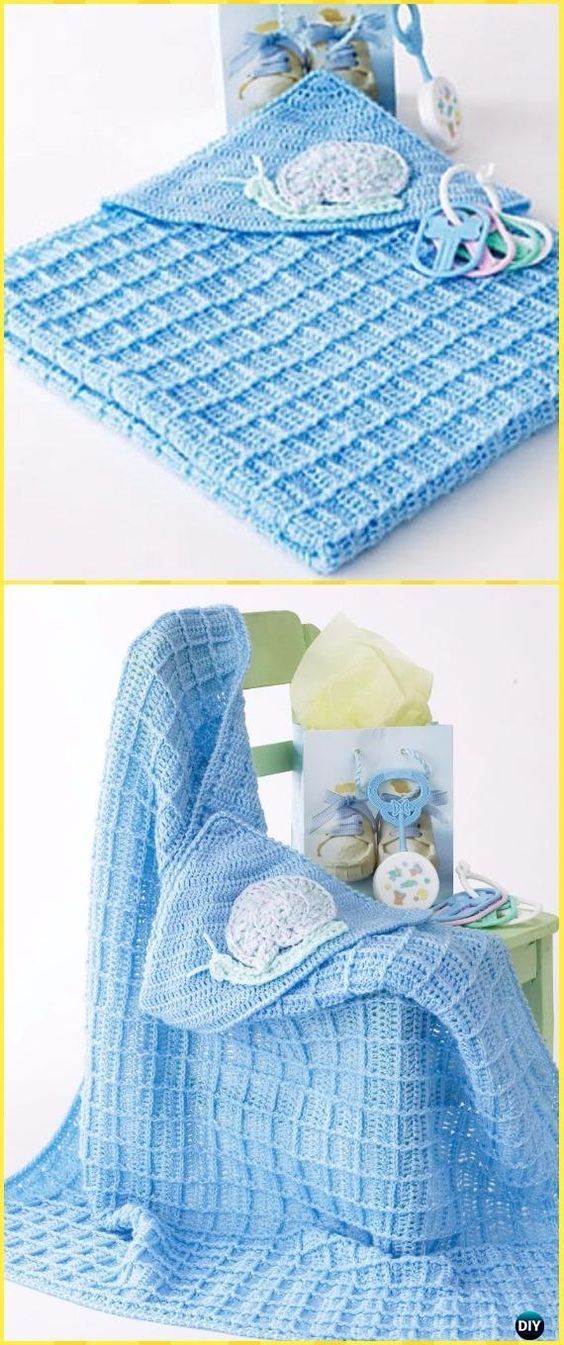 This is the best possible to keep your baby warm. All you need is a snail baby blanket crochet to make your kid feel like a little king or princess. It's very important!
10. Sock Monkey Blanket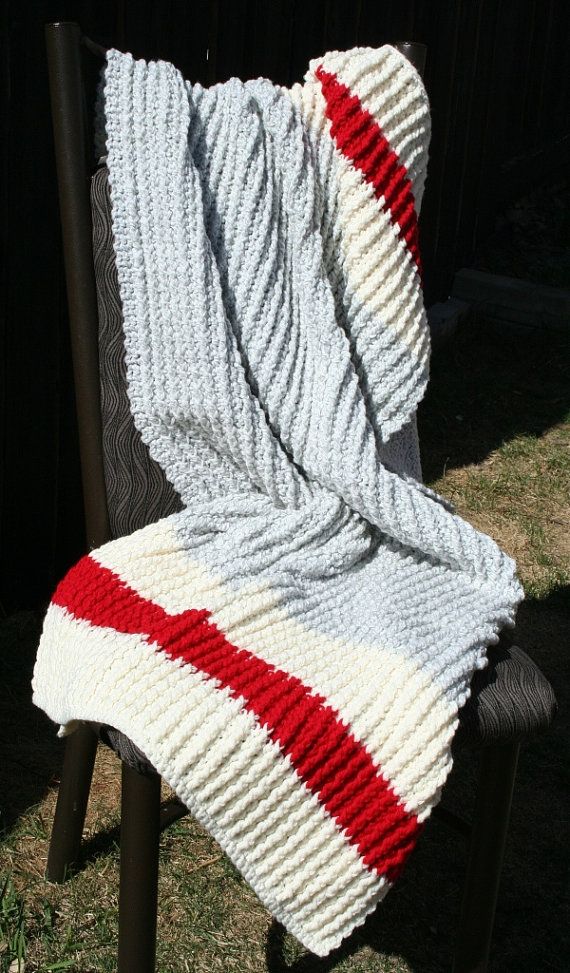 The sock monkey blanket is both gorgeous and adorable! This pattern is just beautiful, thus a perfect gift to someone special. For newborns you can make them comfortable without compromising the design!
11. Hooded Dinosaur Blanket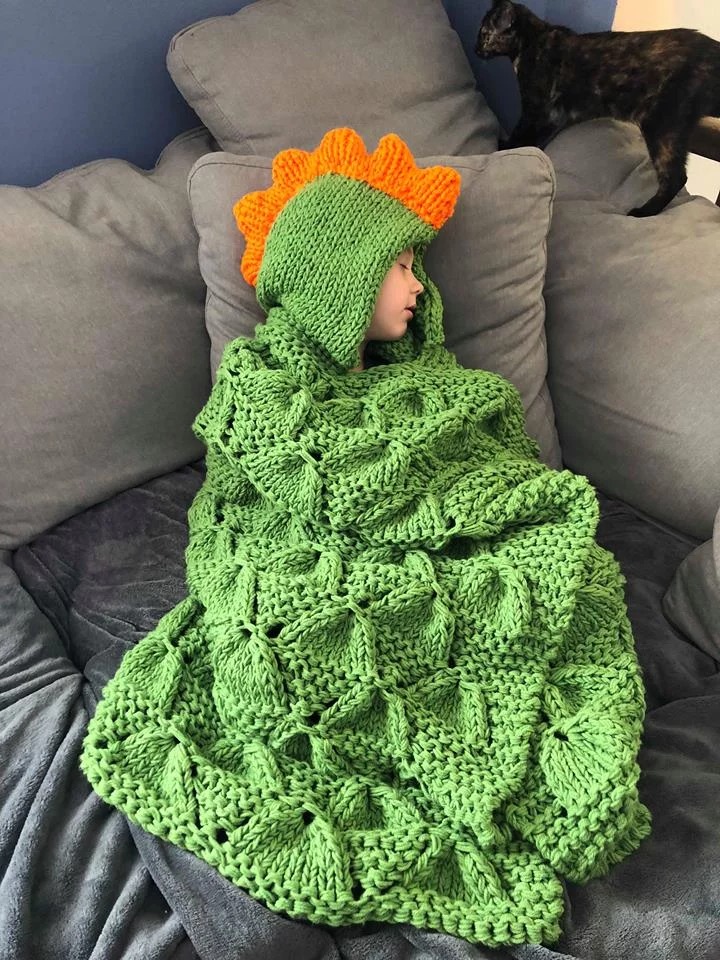 Remembering the dinosaur age is always fascinating! Every kid would love to have a cuddly blanket that has a special attachment to what they like. The hooded dinosaur blanket is the perfect wear for warmth. Don't be surprised when your kids wear it and turn themselves into a dinosaur!
12. Hooded Fox Blanket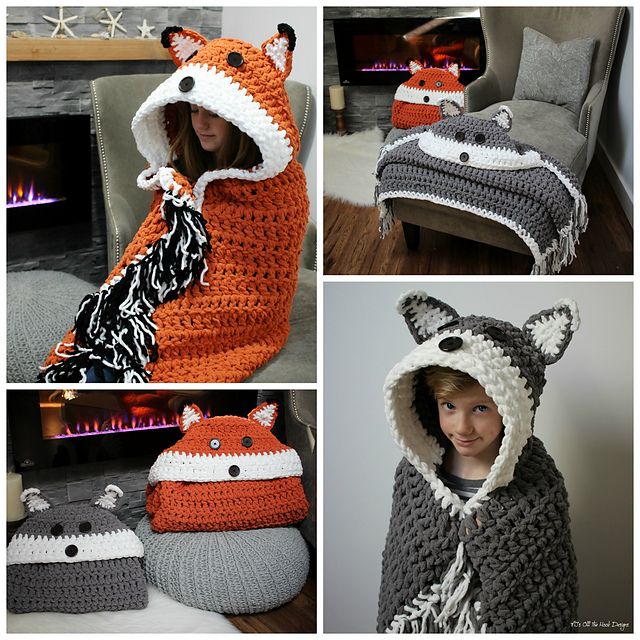 For maximum coziness hooded fox blanket is the best! Like a fox, this is a hood that features all that the kid may need.  Do you have a baby shower that is coming soon? This will be the best and unique gift to give. It keeps the baby warm at all times!
13. All-Star Hooded Blanket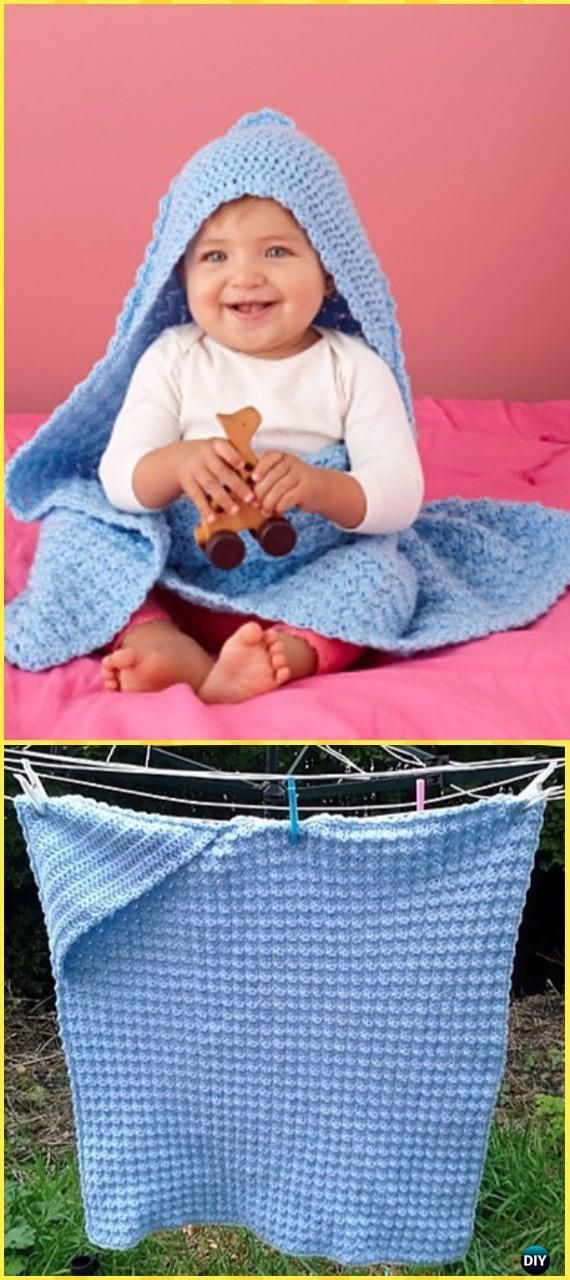 This all-star hooded blanket has a beautiful design and super soft. What a great way to inspire the kids that everything is possible!  Inform them that they can reach for the stars. The sky is the limit!
14. Hooded Unicorn Blanket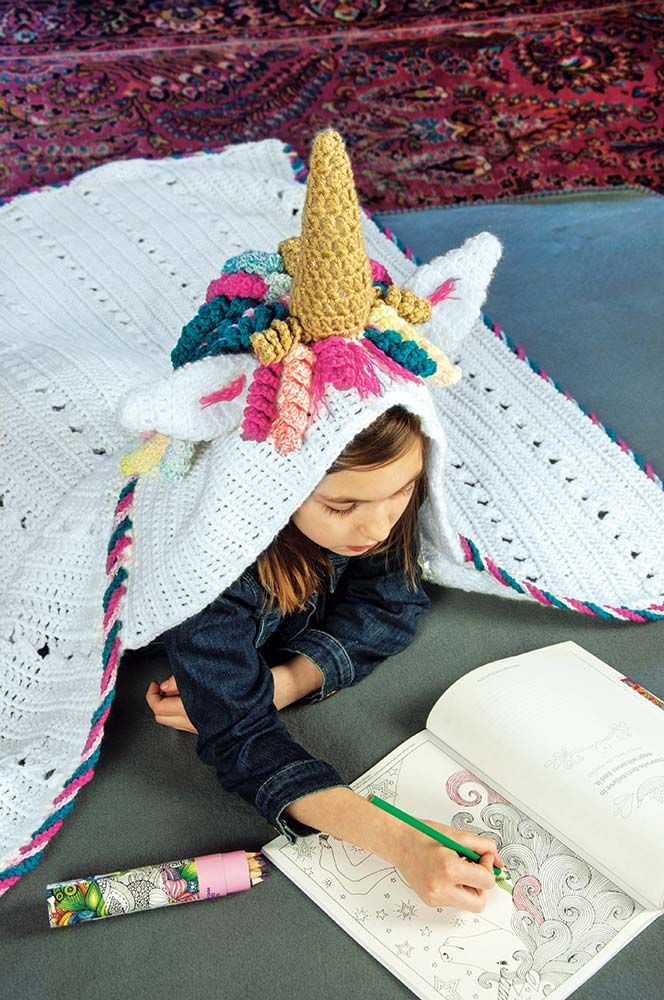 Do you want to transform yourself into a unicorn? The hooded unicorn blanket will be a brilliant idea for you. You can make your cold nights cozy and warm! Of course, it has unicorns on it just what you might be looking for. 
 15. Crochet Owl Blanket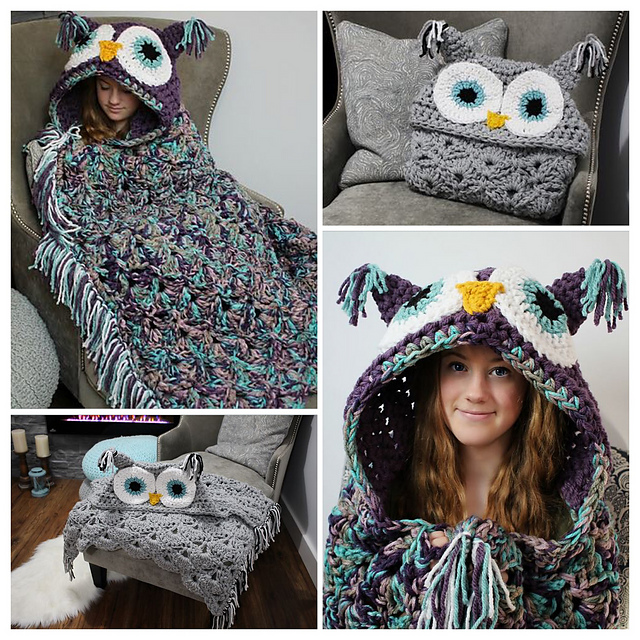 How adorable and creative for this crochet owl blanket! It so cute when put on the floor or hang it to decorate the wall.  What a gorgeous way to enhance that which surrounds you! Cutie.
16. 2 In 1 Safari Tiger Hooded  Blanket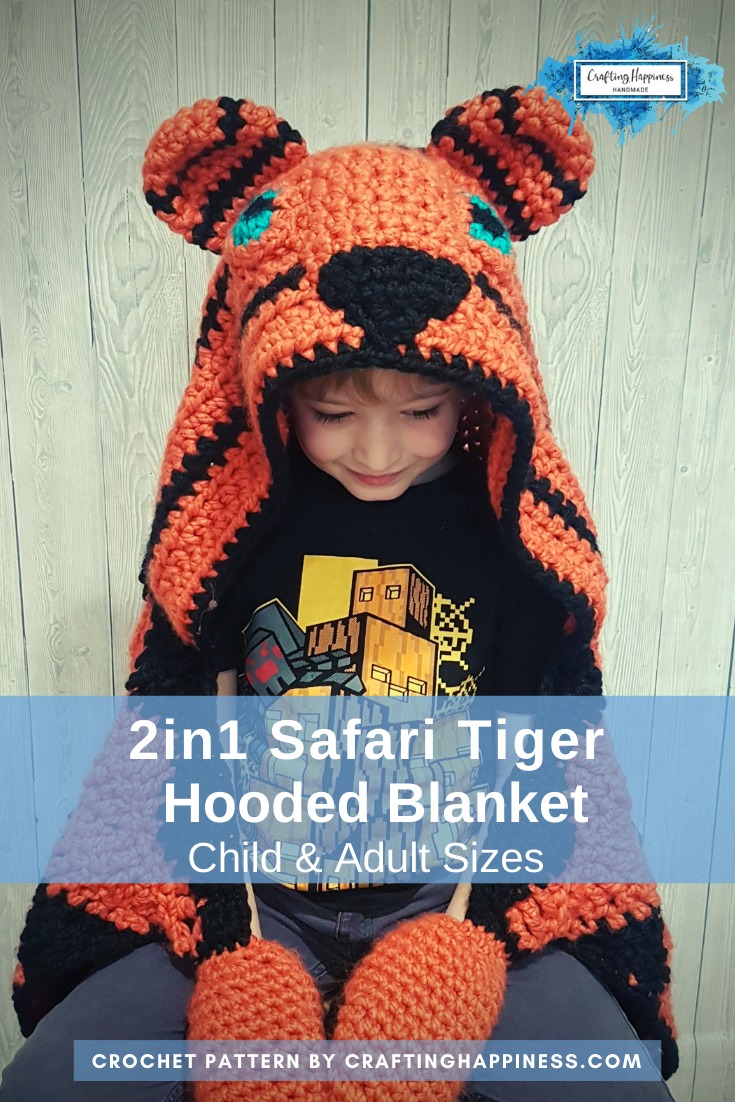 There is no much greater idea than one featured in this! The 2 in 1 safari tiger hooded blanket its one of its kind as it folds into a decorative tiger once you snuggle in it. You want to decorate your sofa, and this could be what you have been missing. What a great idea!
Conclusion.
These are what you have been missing. The 16 crochet hooded blanket ideas highlight all the patterns that may suit you. There is greater happiness for you and your family when you have a crocheted hooded blanket. Warm and coziness that is all that you get when you prefer these blankets.  Don't stress yourself trying to figure out what is perfect for you; all these ideas all just right for you.