Christmas is looming around the corner, and it's time to give your home a stunning Christmas look. Well, it is a fact that there are endless ways to create and decorate a Christmas tree, but crochet Christmas trees have their unique charm. If you don't have space for huge Christmas trees, or you want to spruce up your office desk, or you want to delight someone who's stuck in the hospital, a crochet Christmas tree is the best choice to make. You can customize the appearance, colors, shape, and size of the tree as per your needs. So, here we have got you covered with twenty amazing crochet Christmas tree patterns that you can create comfortably and get a stunningly beautiful tree for your home and/or office! 
15 Attractive Crochet Christmas Tree Free Patterns!
Check out these amazing patterns and try as many as you want! 
1. Crochet Ring Christmas Tree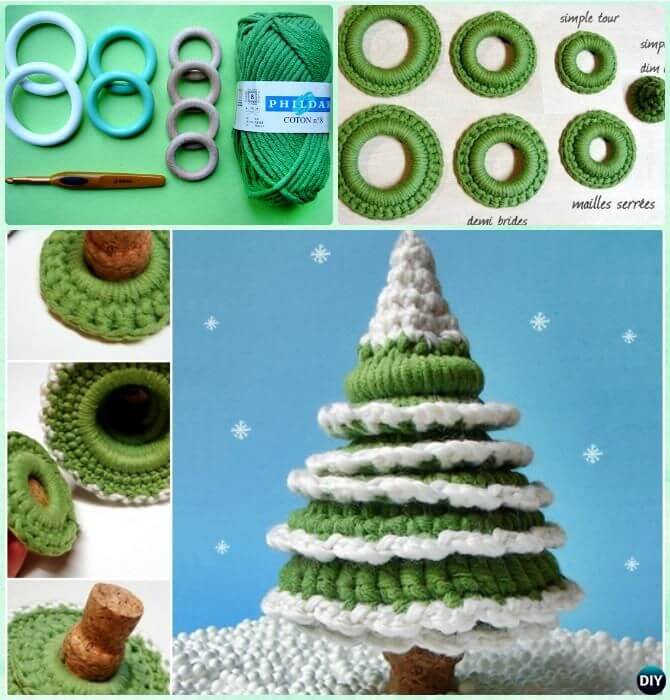 This beautiful tree is a great way to save space and you have the freedom to decide the size and color variations. The fourth small ring serves to fix the foot underneath and you can make use of wool that gives it the look and feel of snow.  
2. Crochet Spiral Wire Chain Christmas Tree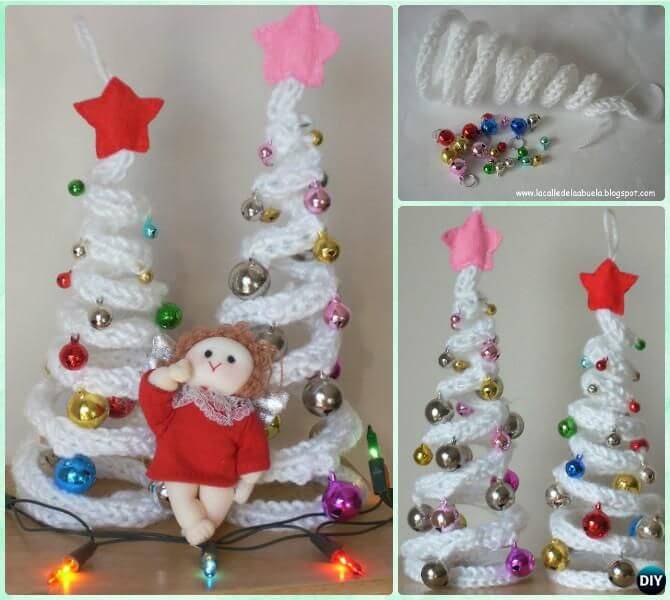 It's simple yet elegant, the design is easy to create and you can provide your home or office desk a stunning look with this spiral wire crochet tree. You can also make use of copper wire directly. In addition to this, you can add charm to the tree with balls and ornaments or even lightings. 
3. Ruffle Around Christmas Tree

This cute little Christmas tree is made with a cardboard cone and a crochet ribbon wrapped in a spiral. It is decorated with beads that add a touch of elegance and sweetness to the Christmas tree. It will surely be a simple job to do and will have a beautiful final result.
4. Vintage Granny Square Christmas Tree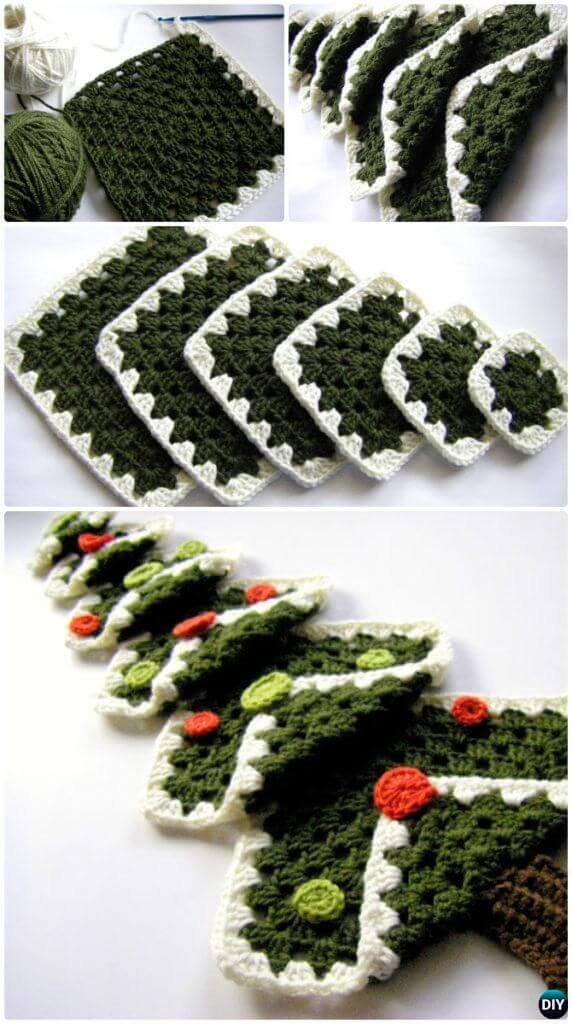 You must make this one! You can create this in the least time and you have all the freedom to try and customize this vintage Christmas tree with some more squares as well as a variety of color options. Try ribbons and buttons or Christmas balls to make it look more and more attractive. Check out the white edges, you can try some other colors to create edges of this amazing tree. 
5. Cute little tree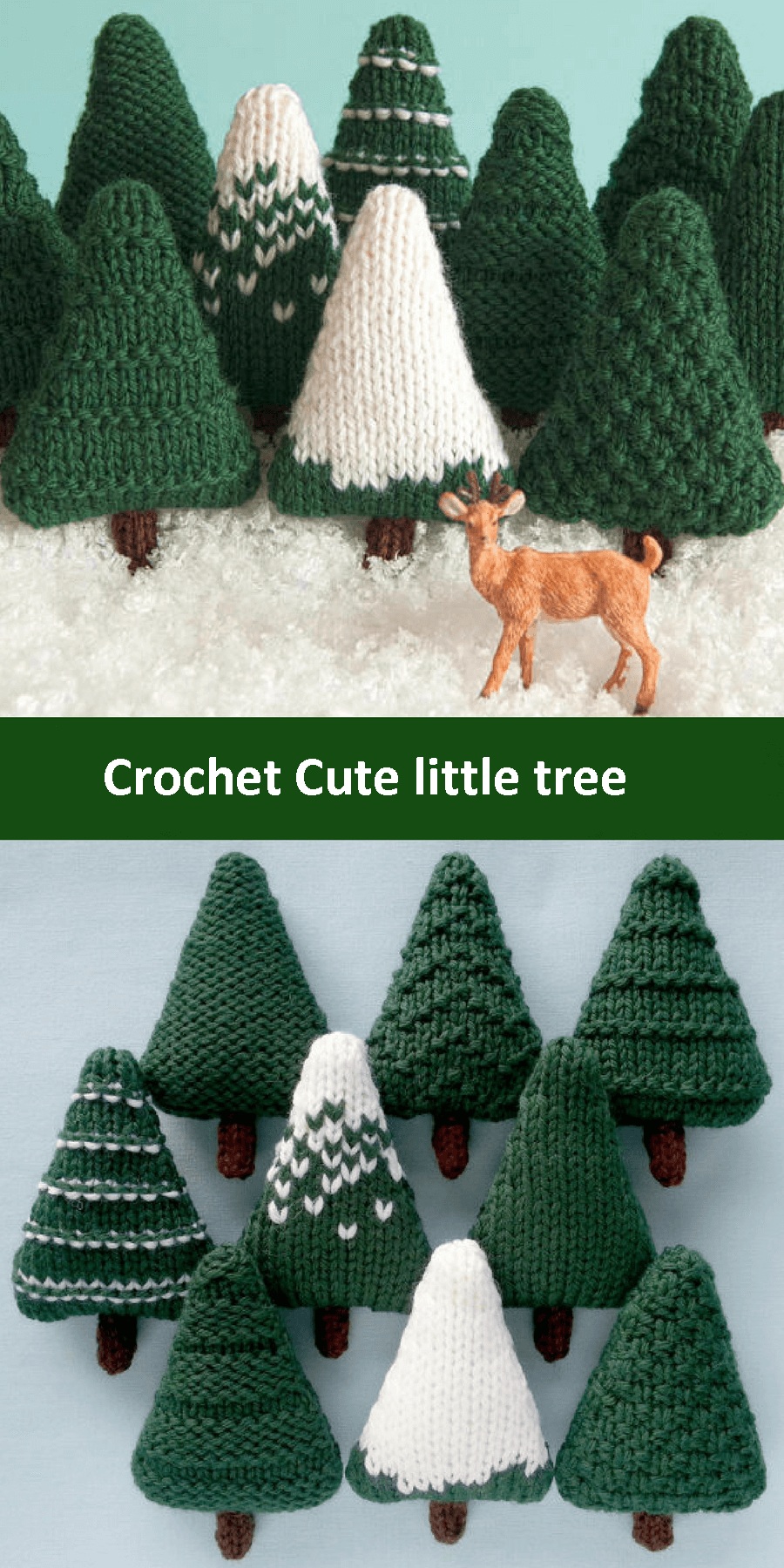 Cute little birthday cap like a Christmas tree is easy to create and will consume the least time. Moreover, it provides you with an easy way to save space and use buttons to give it a great look. Find the right starts as per the color to put on top. It can also fit well on the office desk as the size is small.  
6. Fun Holiday Christmas Tree Scarf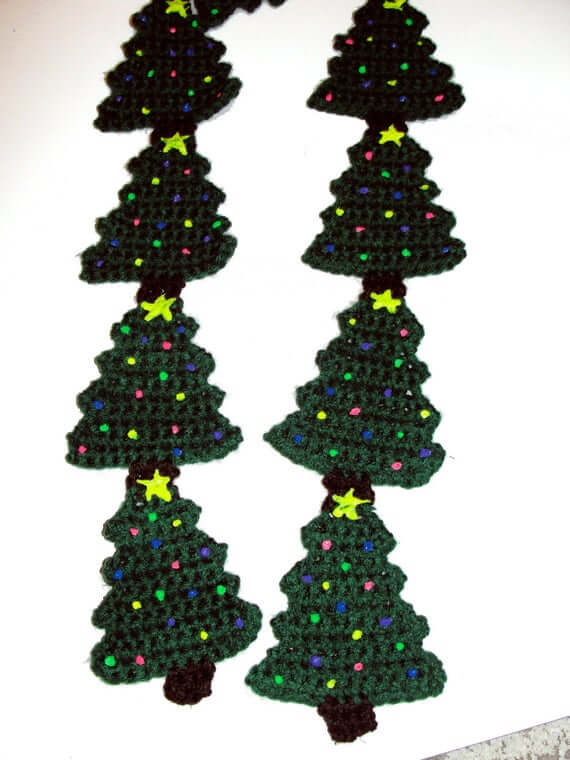 Check out the crazy scarf and the features, this Christmas tree can be the best option for those who are living a busy lifestyle. The instructions are easy to follow and it includes all the elements you need to create this beautiful Christmas tree. 
7. Winter Wonderland Christmas Tree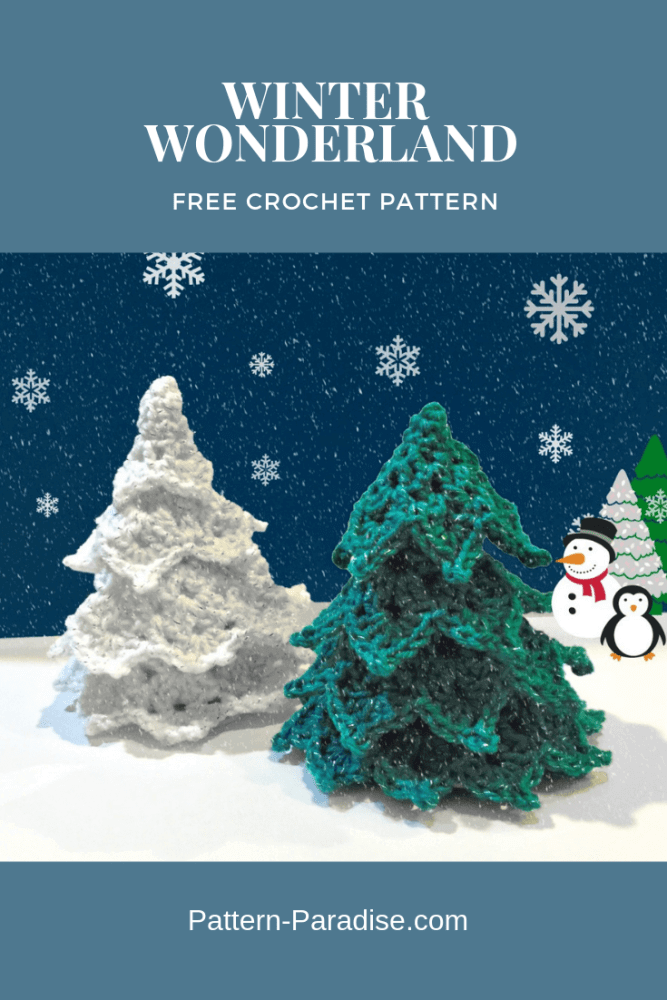 Here are some more beautiful Christmas tree options and if you are someone who loves winter, this is what you must try. It's about six inches tall and can be a great centerpiece. Also, you can put a hanger on it to make it an ornamental tool. 
8. Evergreen Christmas Tree Pattern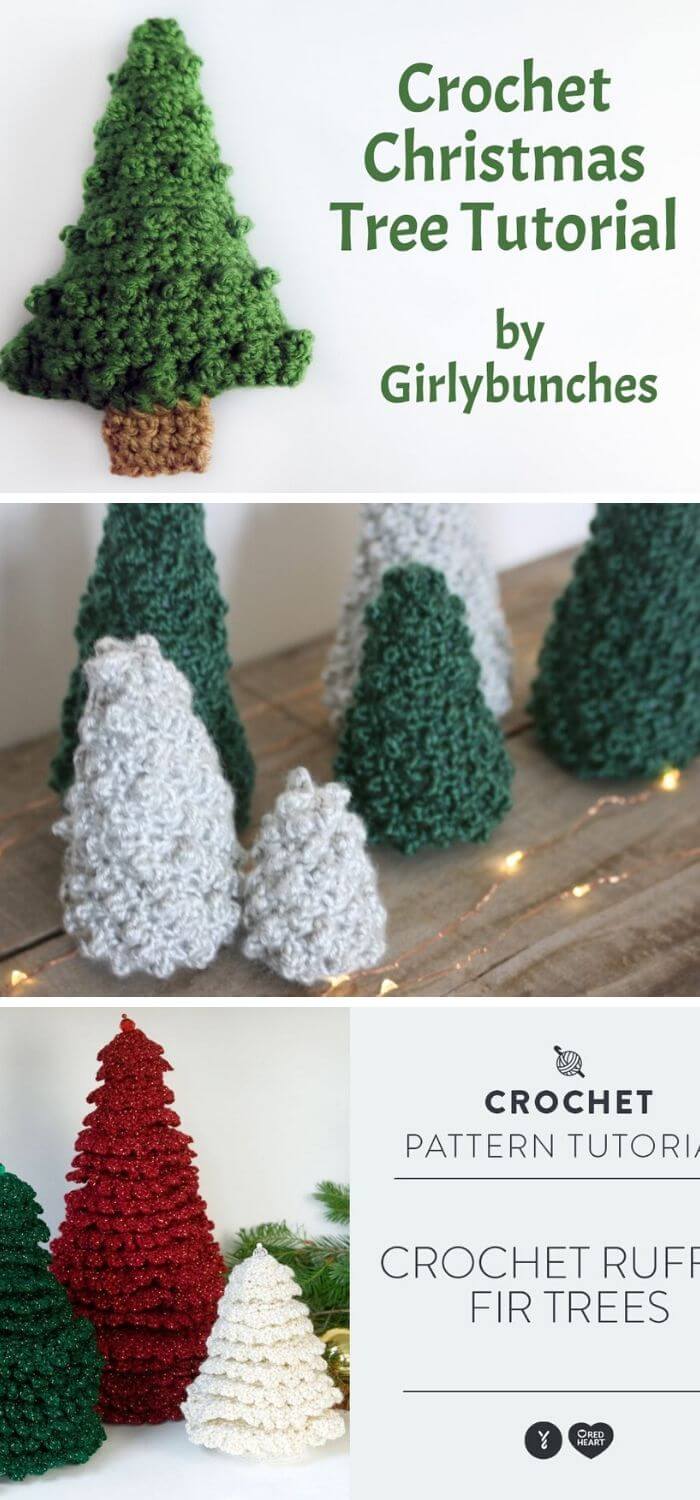 Some amazing patterns for Christmas trees start with the basics like this one. Create this amazing Evergreen Christmas Tree with crochet hook H and some red hearts. And, have some fun with this small tree by adding cotton as snow. 
9. Pretty White Crochet Christmas Tree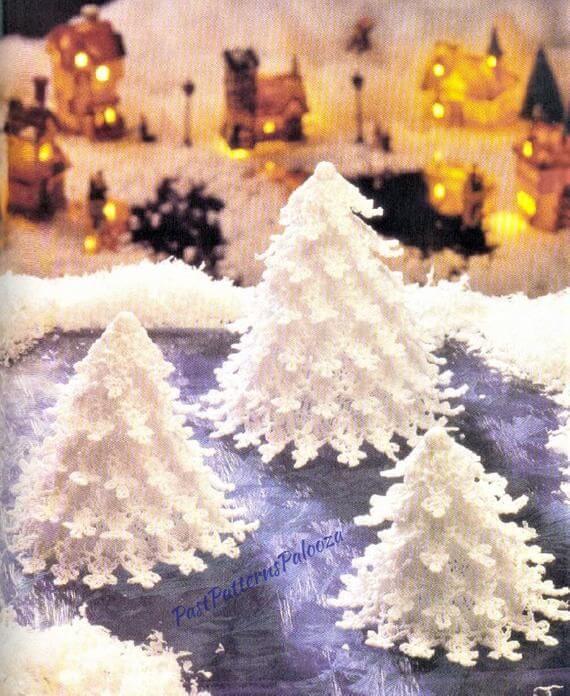 This pretty Christmas tree can be made with very less material and the least effort. You can create a similar handmade stand and can try stars and buttons to enhance its beauty. 
10. Make it Merry Crochet Tree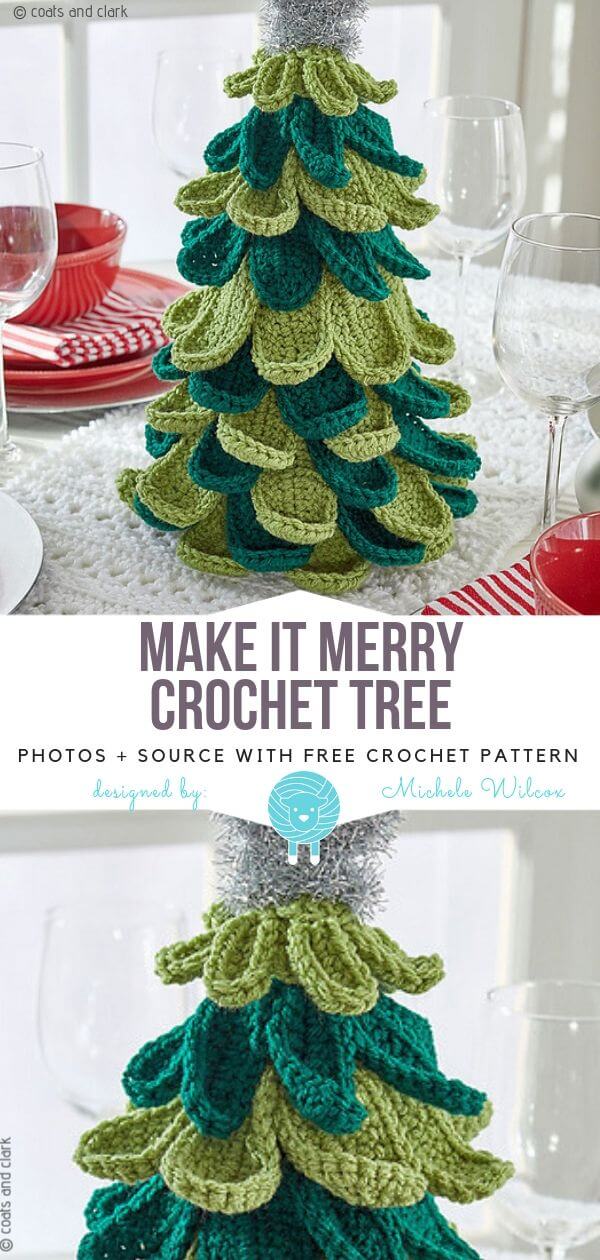 If you are someone who loves greenery, then try this pattern. The contemporary tree is a great choice to set the table for holiday gatherings. 
11. Christmas Tree Bottle Topper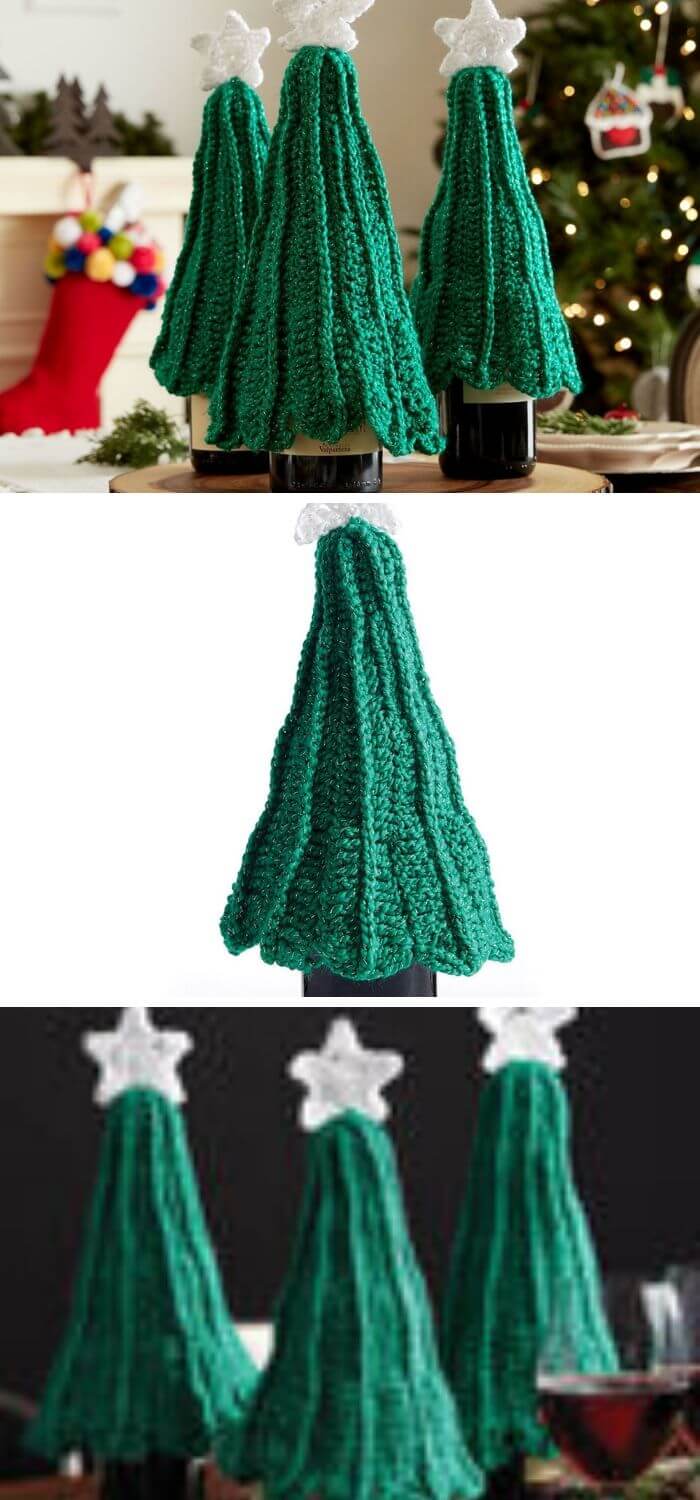 How about gifting a bottle of wine in style with this amazing Christmas tree bottle topper? Try this and leave a lasting impression on your loved ones. 
12. Decorative Christmas Tree Cone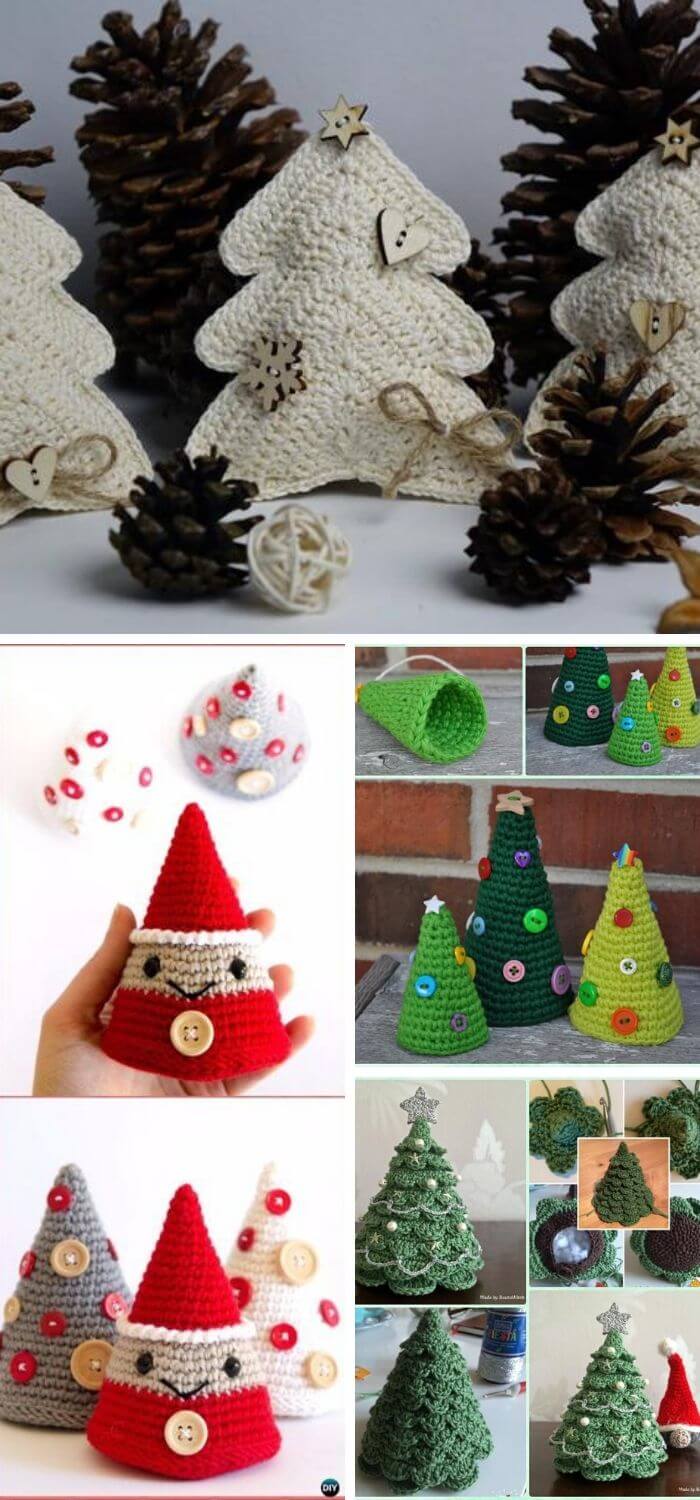 Make use of thread in a better way and spread smiles with this amazing cone design with the smiley. People will love to see this on the table and you can present it as a gift as well. 
13. Gingerbread Tree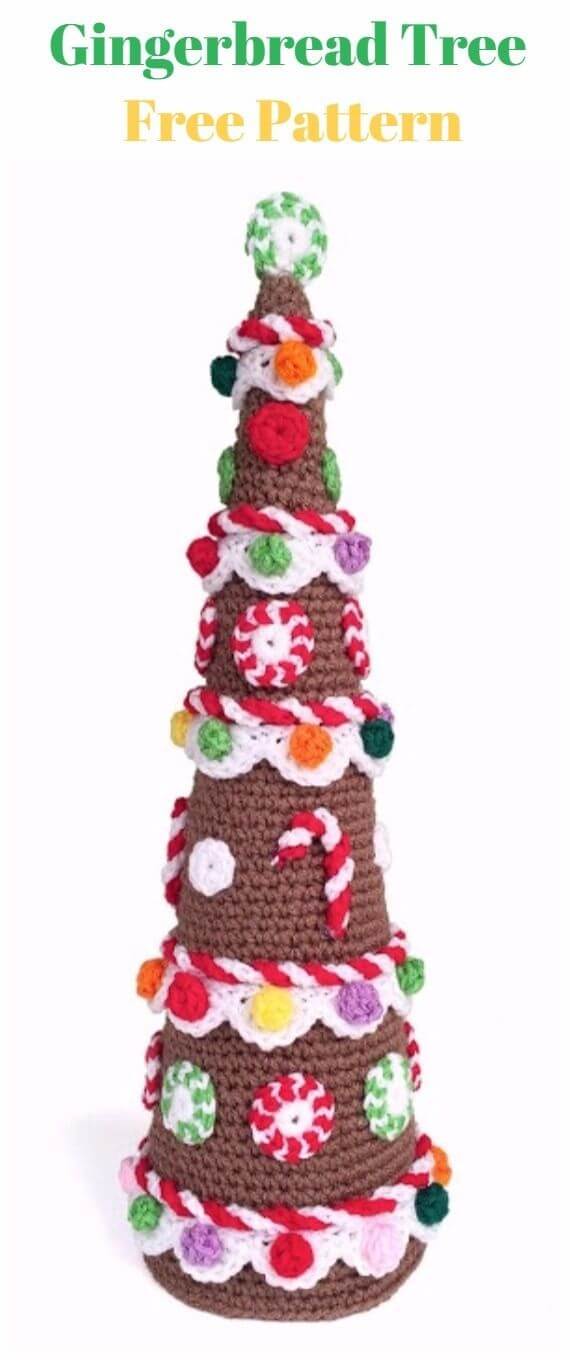 These cone shapes are really popular this year and you will surely be unable to resist creating this gingerbread tree pattern. 
14. Penny the Pine Tree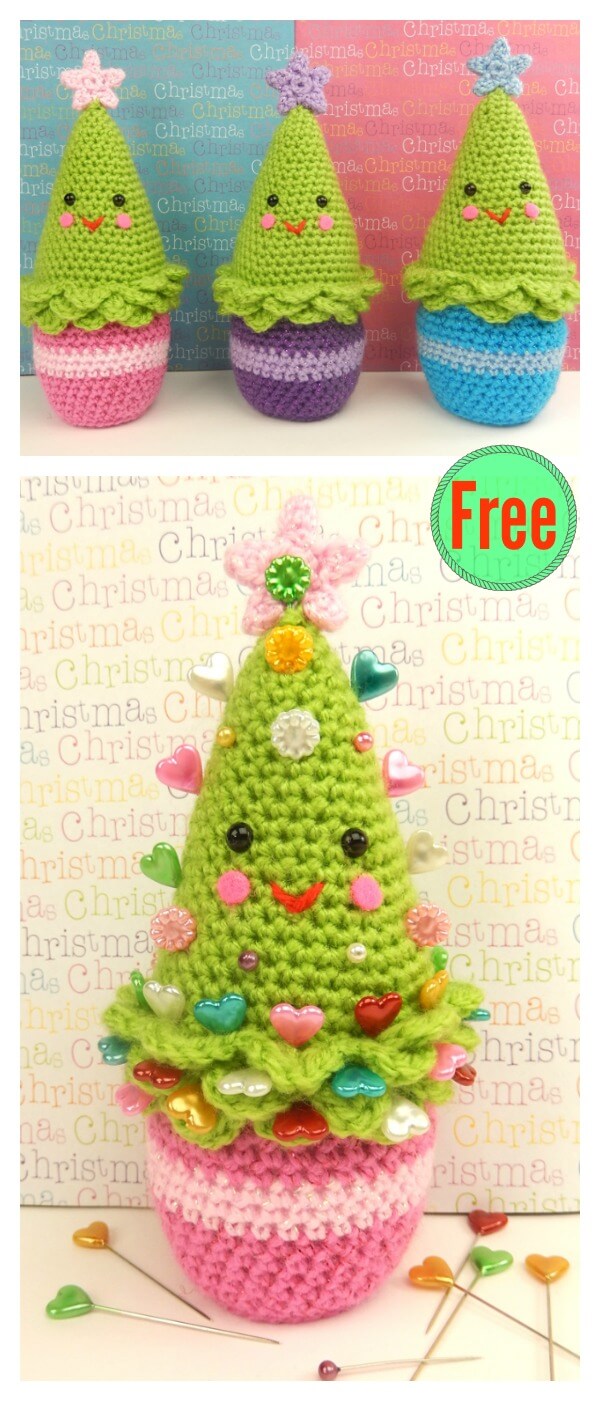 You will surely be happy to add happiness to your desk with this exciting and colorful Christmas tree. 
15. White Crochet Tree Pattern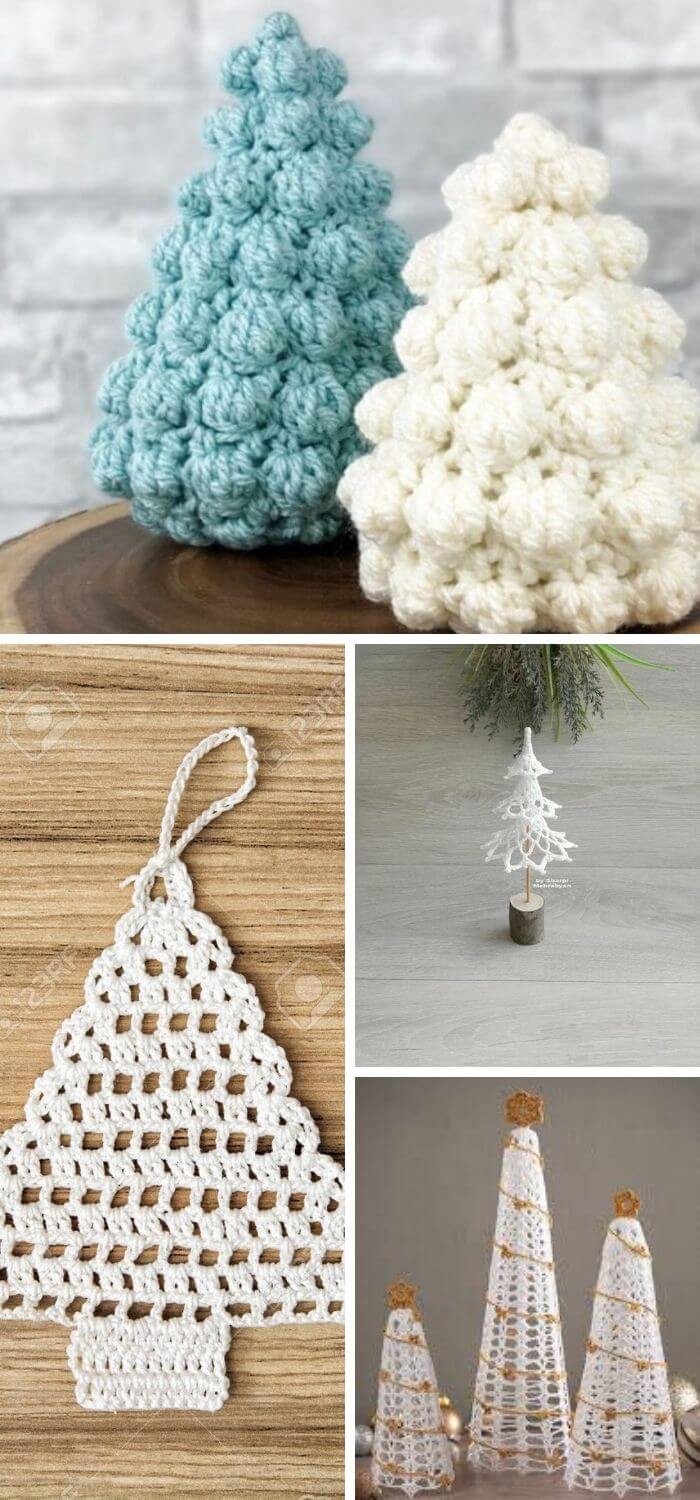 Try this amazing and extremely beautiful tree with completely white color. This amazing pattern is sure to catch the eyeballs of everyone who will look at it. 
Conclusion
So, try these hot Christmas tree designs and utilize your creative skills to play with the colors, designs, patterns, sizes, decorative items and more!