Crochet Elephant Softie and More Free Patterns
These here are some of the cutest works of art, perfect designs that could be used as toys and decorative features too. You will not find it easy coming across these amazing designs without making a move to get one. Another lovely thing about them is that they are also easy patterns to crochet.
We have created a list of 15 Crochet elephant softie and more free pattern for you. Enjoy the ride as you take a stroll through these cute lovelies. You would definitely love what you see.
1. Amigurumi & Kawali, Crochet Hacks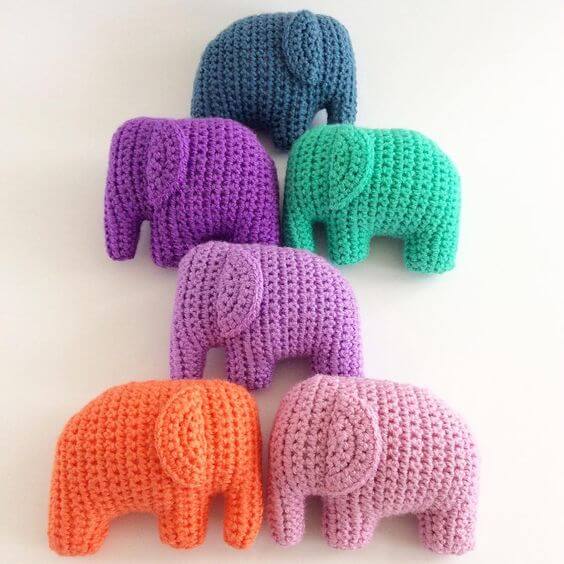 When was the last time you set your eyes on this level of cuteness? They are just pretty much the most adorable set of toys. They've been designed using colors of all kind, giving you an opportunity t choose your favorite. Perfect gifts for your kids! You could choose to get them all just to decorate your baby's nursery. 
2. Baby Elephant Softie – Free Crochet Pattern
Could you imagine a more adorable gift for a baby shower? This cute elephant is a wonderful decoration for the baby crib or the car seat. You can basically use them to decorate almost everything for your child.
3. Baby Elephant Softie – Free Crochet Pattern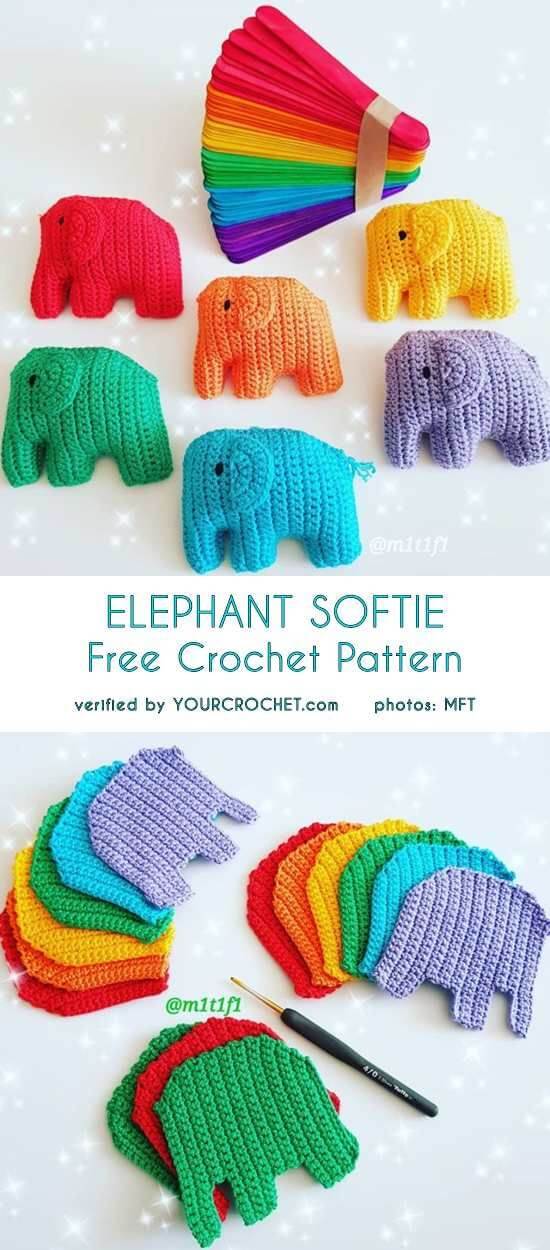 So cute! You could just hang this string of elephants on your baby's crib as a decorative feature; keeping the room looking all delightful.
4. PDF Crochet Pattern for Edgar the Elephant – Amigurumi Elephant Toy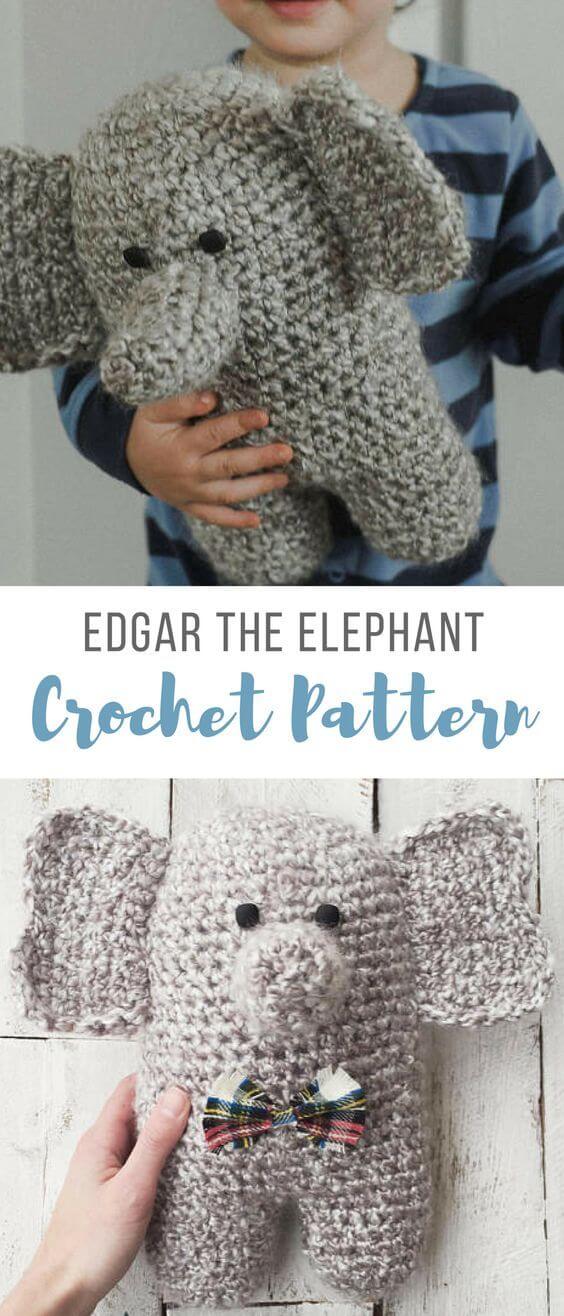 Isn't this just gorgeous? Look how cute that toy looks in the hand of that baby. The ears, the nose, I must say that the design is one of a kind and I just love grey which make it one of my favorite. The concept used is outstanding; any kid would definitely fall in love with it. Easy an easy pattern to follow.
5. Elephant Crochet Pattern, Elephant Amigurumi Pattern, Trunk Up Elephamt, toy pattern.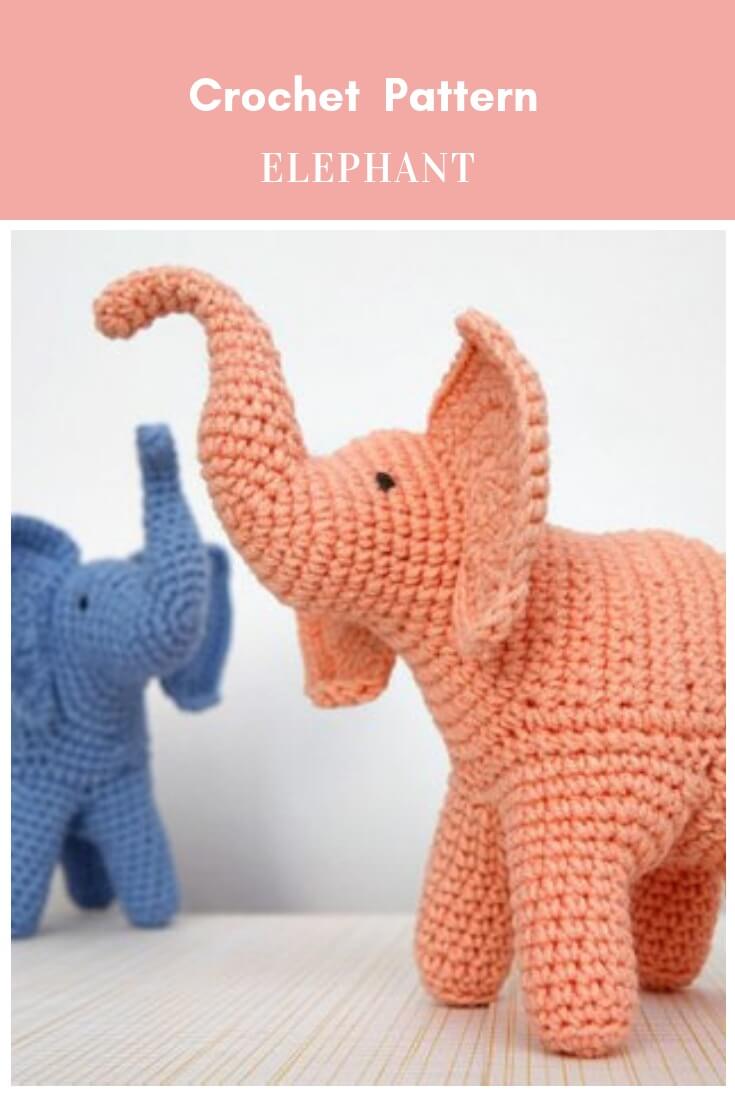 I find this particular design just simple and lovely. A very cute crochet pattern, your kid will not want to pass by without picking it. It could be a very good company for even adults. A special gift indeed for any kid!
6. Pink Elephant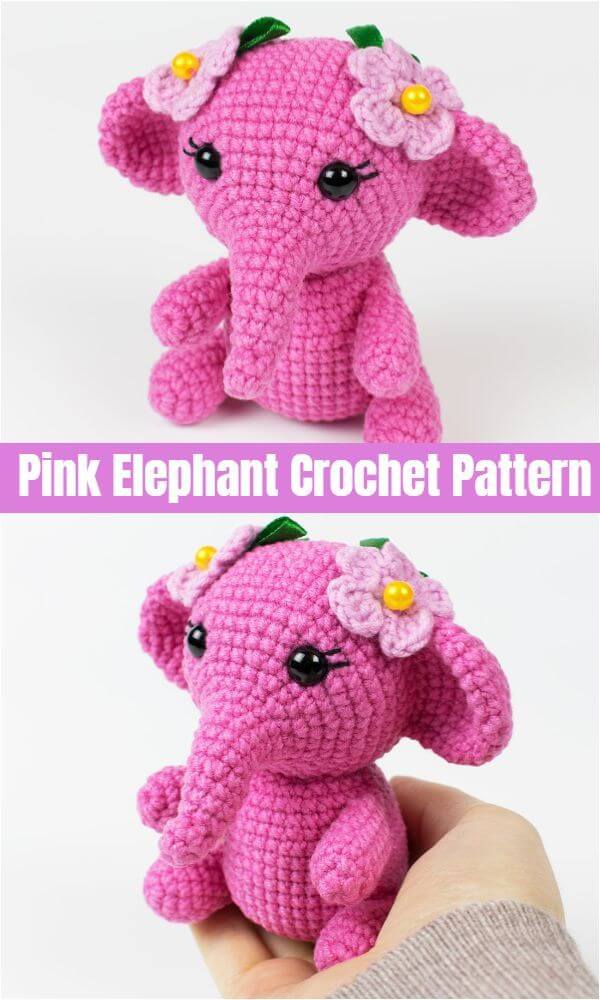 What an amazing work. Simple pattern; one that can be easily followed! What truly drew my attention to this particular design is the concept of the mother and child. A true representation of love and family! Give this to your kids and live cute smiles on their faces. 
7. Free Amigurumi Patterns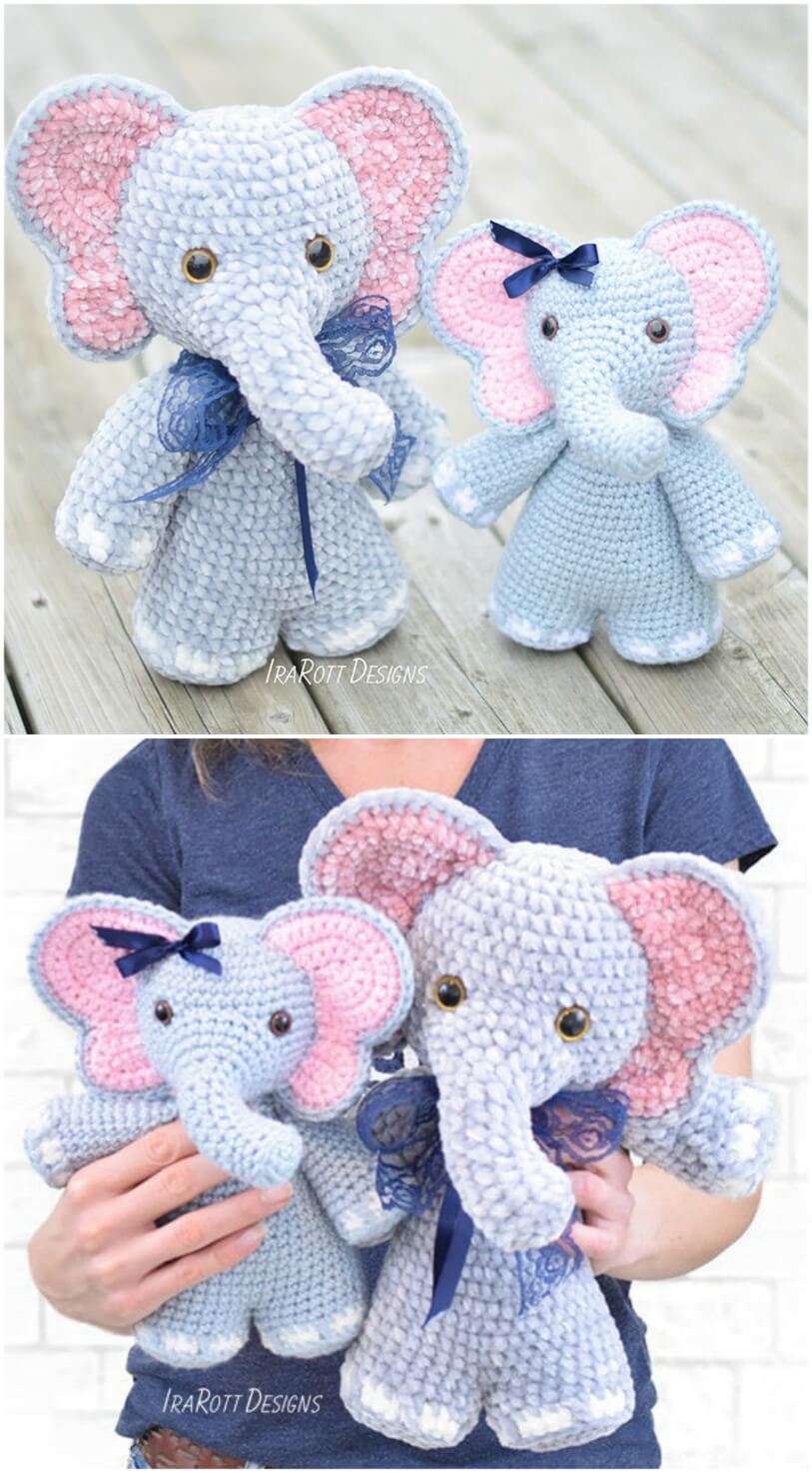 A great company for your kids! They would definitely love this one. I find it uniquely beautiful. You could also choose to design this without much difficulty. 
8. Hindu Elephant Minis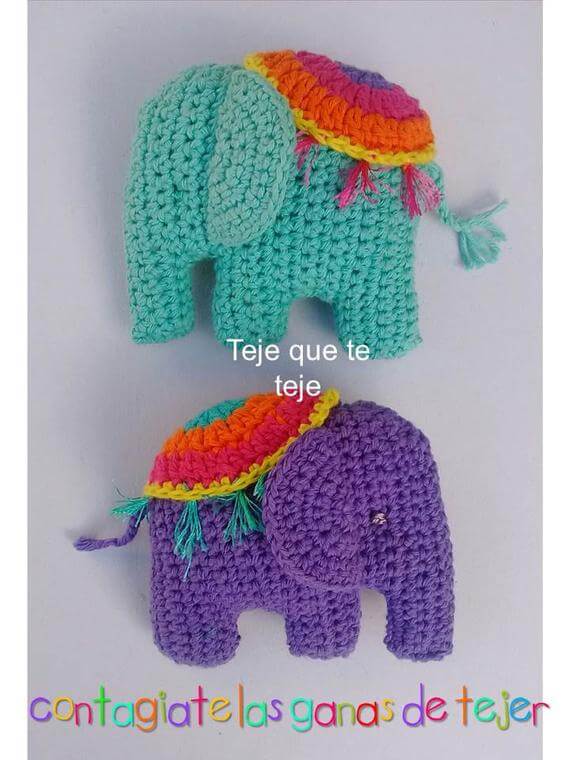 Check out these cuties. Aren't they just adorable? With those tiny little howdah on their backs! These are the perfect cuddly toys for a child or even as a gift for happiness for an adult. I love the design, the colors and the concept. They are just beautiful.
9. Crochet Pattern Elephant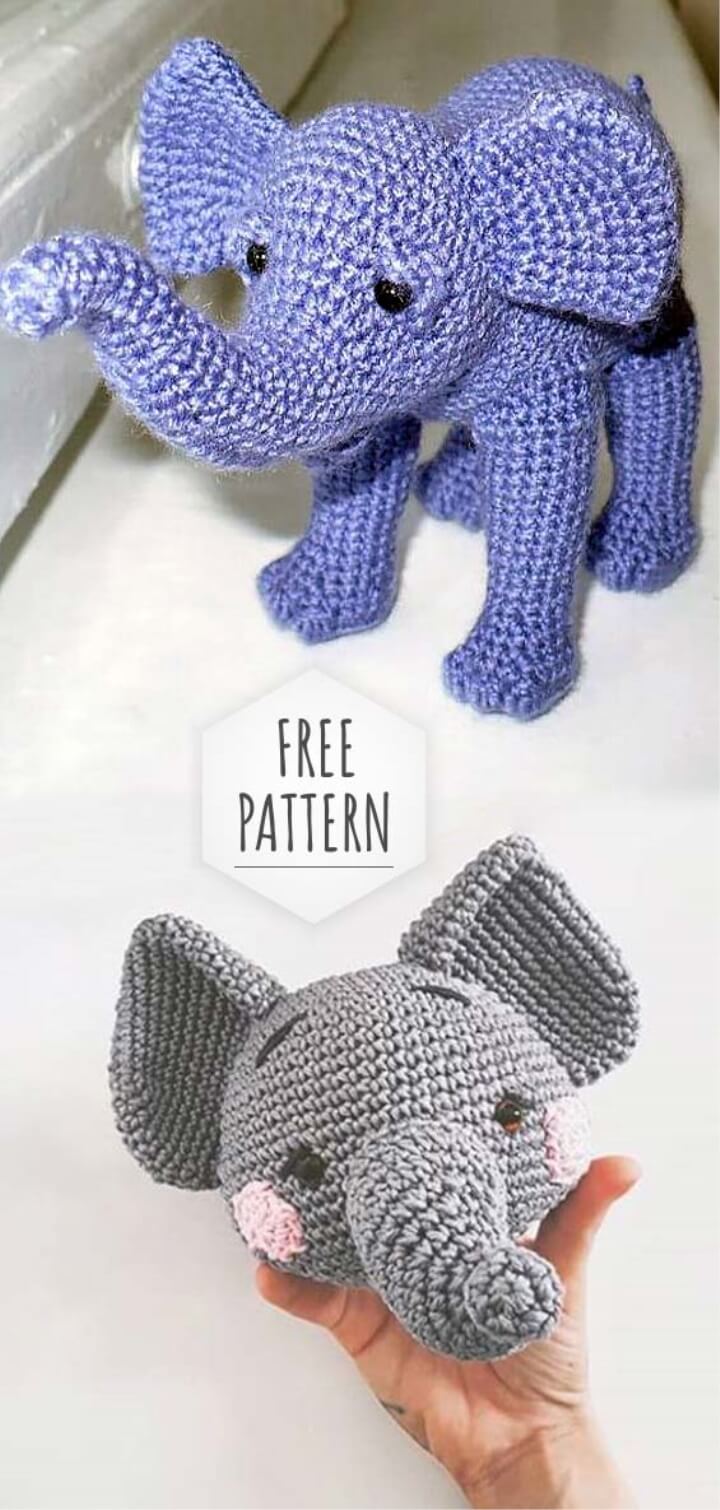 These are some of the cutest crocheted pattern elephant I have seen. You'd just want to cuddle with these!! There is no way these beautiful designs would not draw your attention. Just look at how adorable they are! Such heartwarming designs; perfect toy to keep your kid in a great mood!
10. Natural baby Elephant Comforter, ALFRED AND COMPANY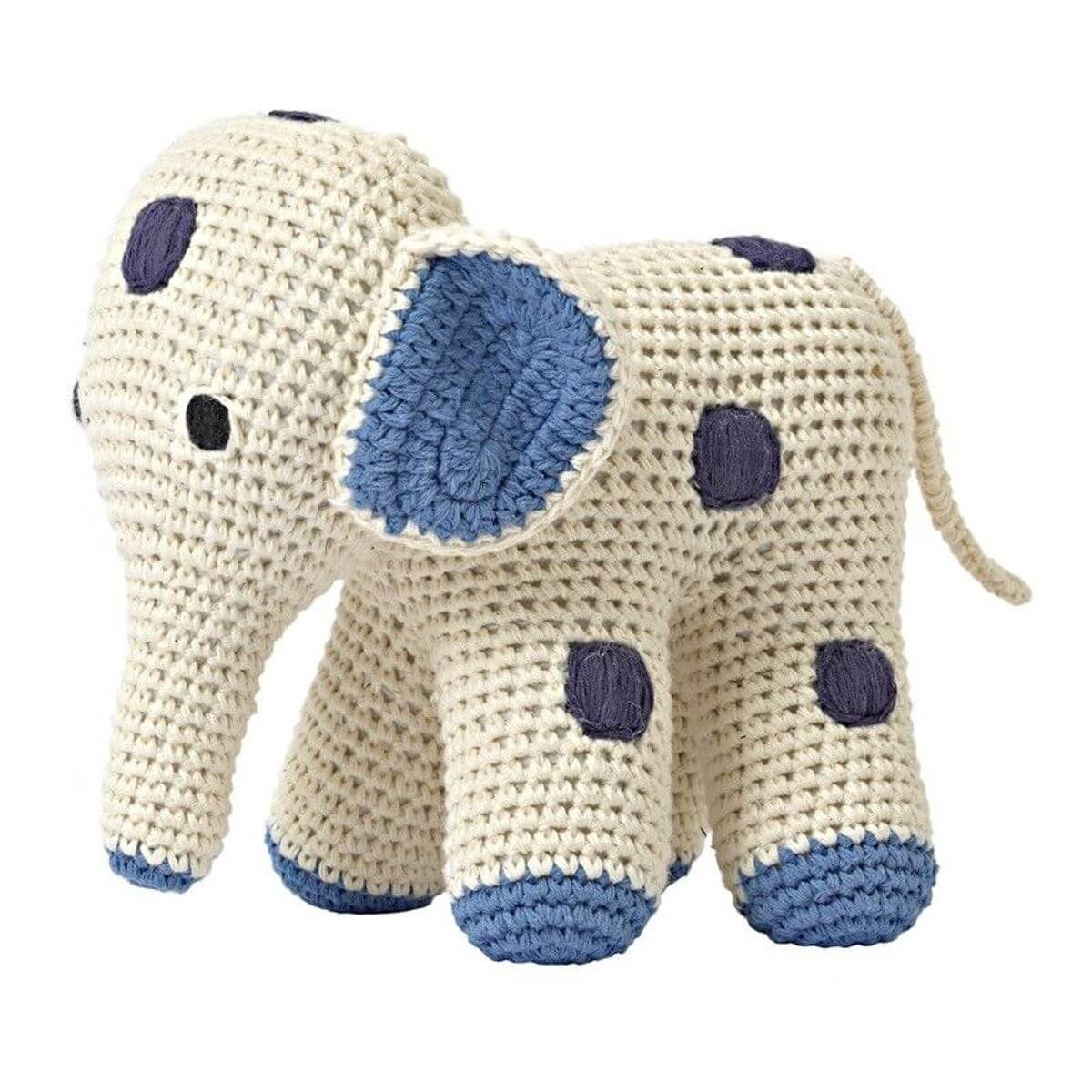 I must admit that the work that was done here is phenomenal, it is just a mind blowing design. Perfect for any age range. You could put this in your room or your car. A very a nice decorative feature. Could serve as a great gift of love!
11. Playful Elephant Bert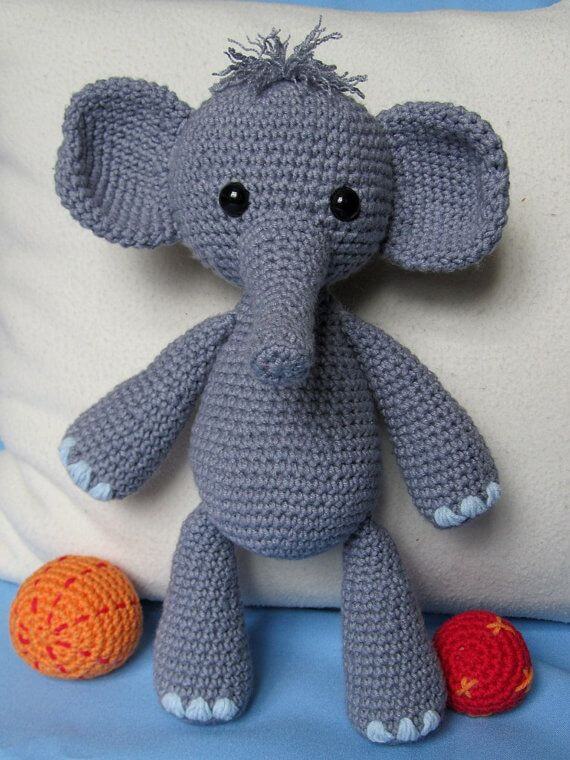 Isn't this the cutest thing you've ever seen yet? I mean look at that! First off, the design is amazing, then the fact that you could put it in any position you choose is just fantastic. Something about those eyes that's just lovely. There's no way you will see this and not express a feeling of passion! Also a very perfect choice of an elephant crochet design to follow! 
12. Amigurumi baby Elephant Pattern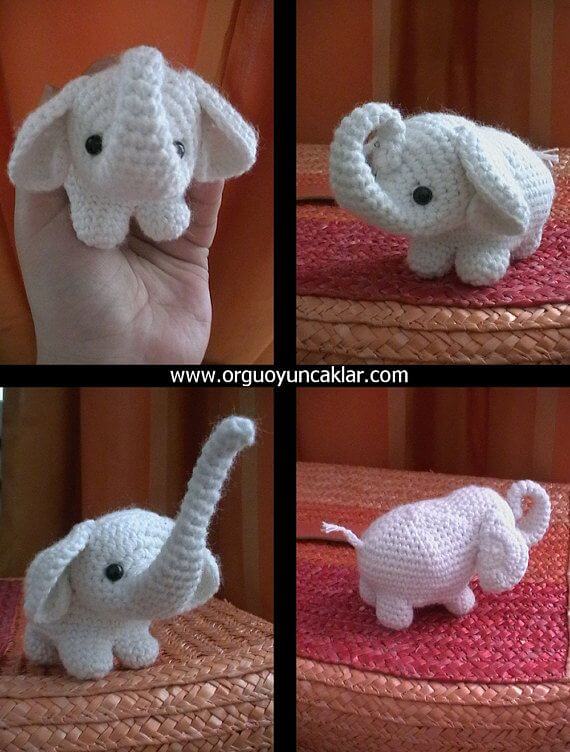 I would call this an heavenly looking elephant crochet. I mean look at the shiny whiteness. It is just adorable. A great work indeed there! Give your kids the opportunity to enjoy the soft feel of this toy as they hold on to it.
13. Amigurumi Elephant Patterns – Free Amigurumi Crochet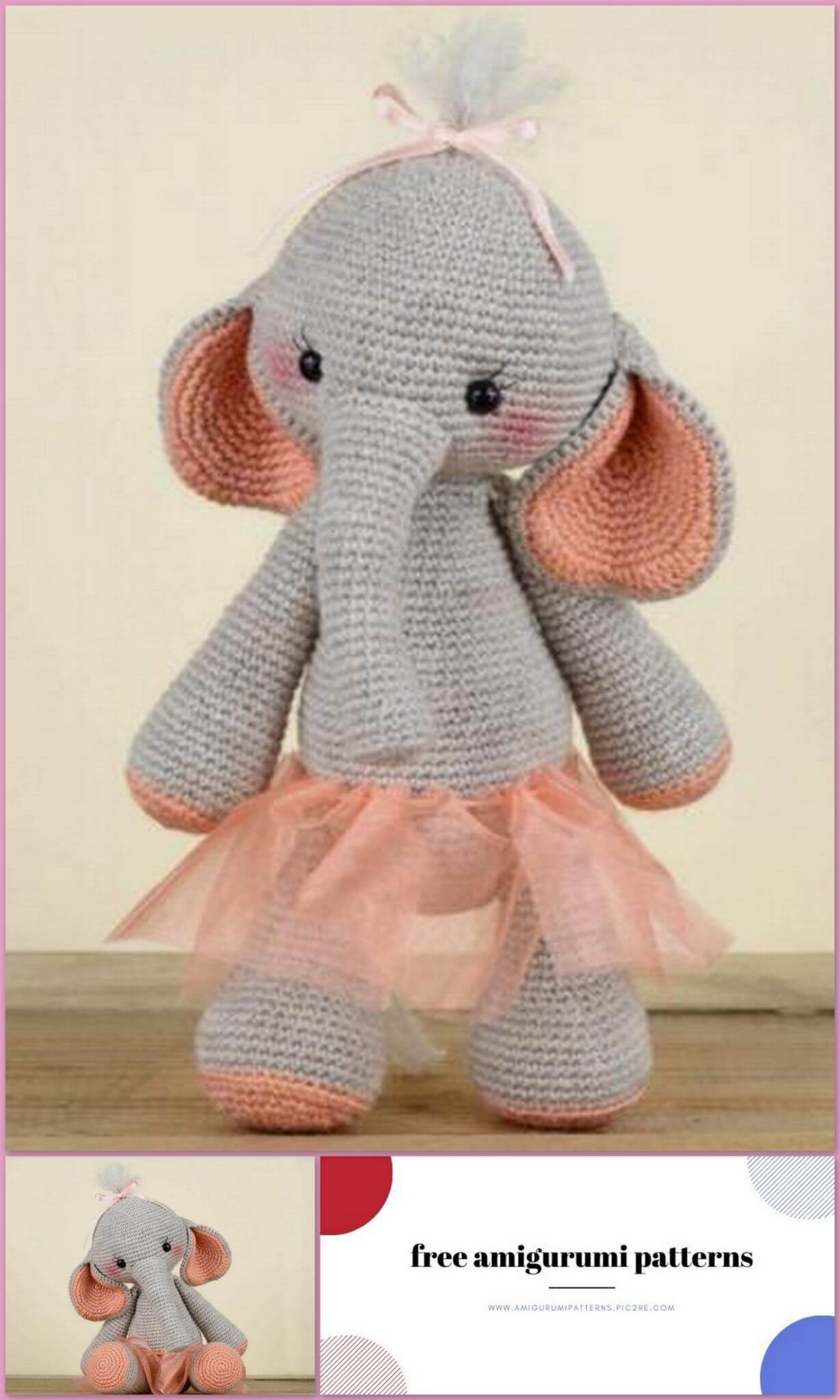 Great work indeed! Have the wild closest to you with this precise and exquisite design. You could keep it in your bedroom or even in your living room, between the flower vases as it gives it the look of nature. Nice gift for anyone actually.
14. Amigurumi Crochet Critters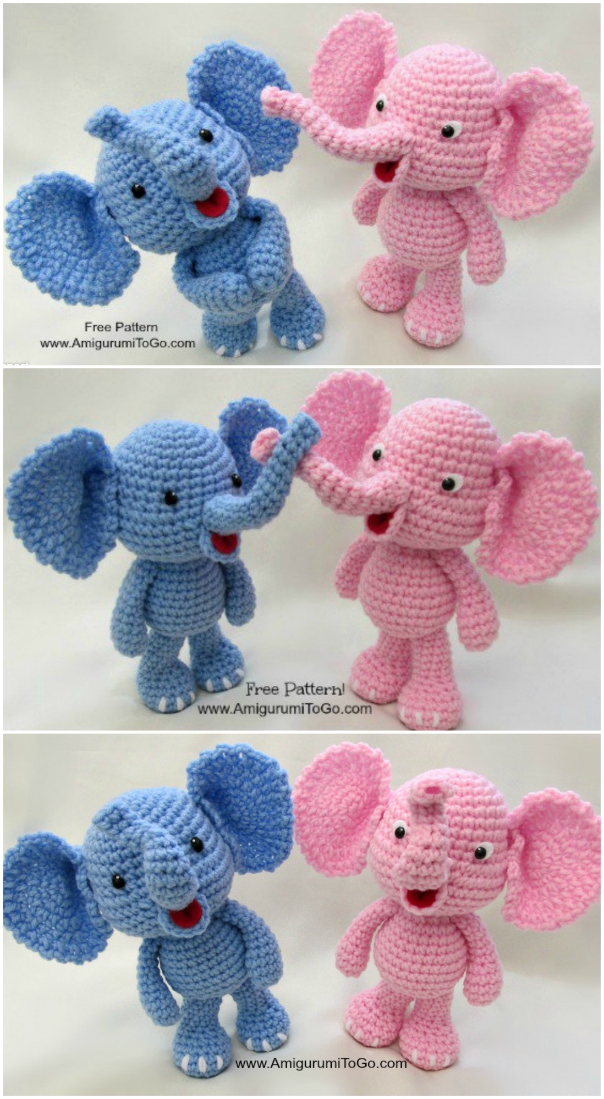 This design looks perfect. No one would deny the cuteness of this baby elephant. Just look at those eyes and the gorgeous crocheted outfit just makes it cuter. This is definitely a gift that no child would reject. 
15. Adorable Crochet Elephant Amigurumi Free Patterns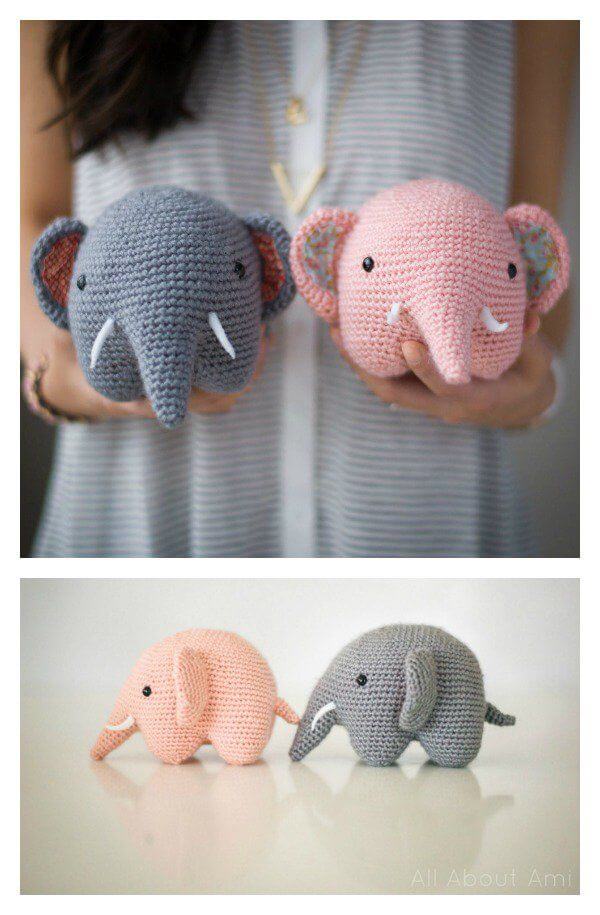 These enormous cuddly fiends could be anyone's favorite from the young to the old. They look just as adorable and sweet on the shelf of the bedroom as they do in the arms of any kid. These stunning crochet designs are just what you need to put your crochet skill to action. It would be a much appreciated gift to little girls. The colors used are just really catchy.