Crochet Cat House and Nest Bed Patterns
Crochet Cat House and Nest Bed Patterns are amazing crochet designs made for cats with the purpose of having a place to themselves; a place where they could relax. Cats bring so much enjoyment to your world and now, it is time to return the favor. Everyone needs a special place to hang out and that includes your cute little pet. 
We do know that cats spend most of their time sleeping, so this is a perfect way to give them that comfort.
We have outlined some crochet cat cave designs we figured you would definitely like. Take a quick moment to see what we listed out for you.
1. Free Crochet Cat Bed and House Pattern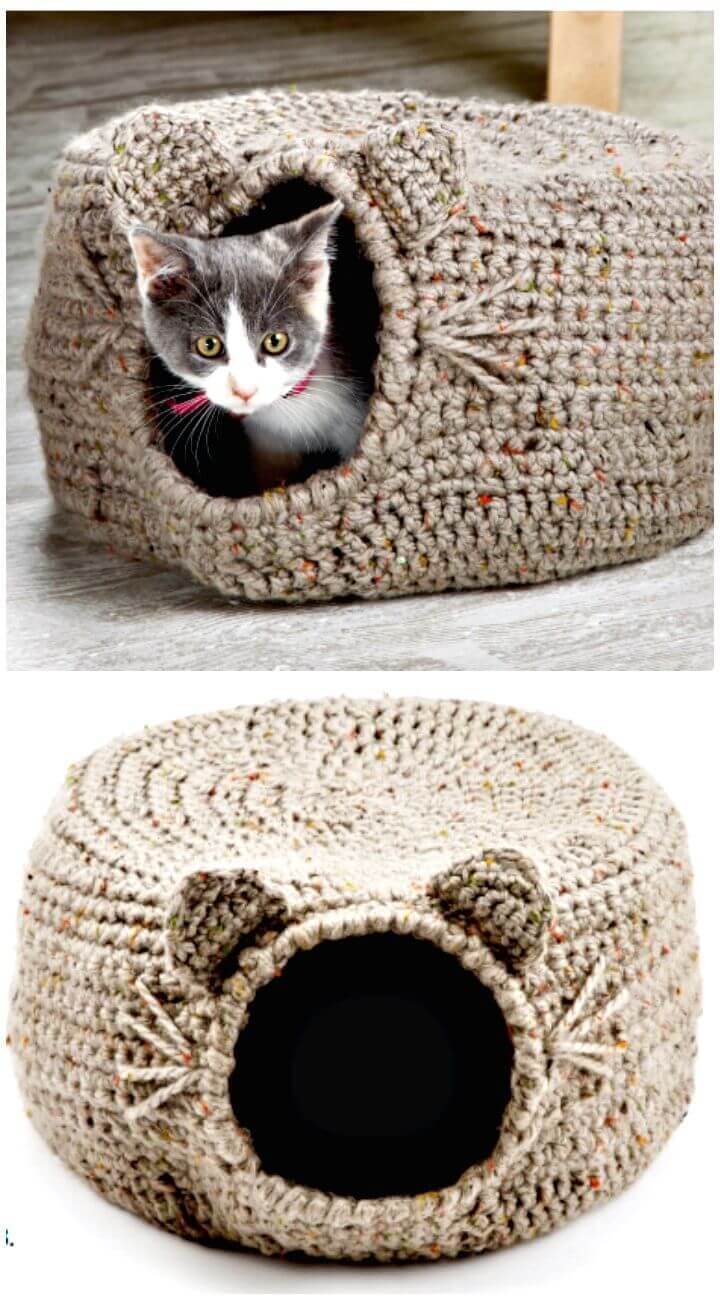 If you are a cat lover, you would want to get one of these to keep your cats feeling happy and cozy. It's always nice when your pet has a separate comfortable housing it could go take some rest. This particular design is very comfy and perfect for a cat house. 
2. GoodKnit Kisses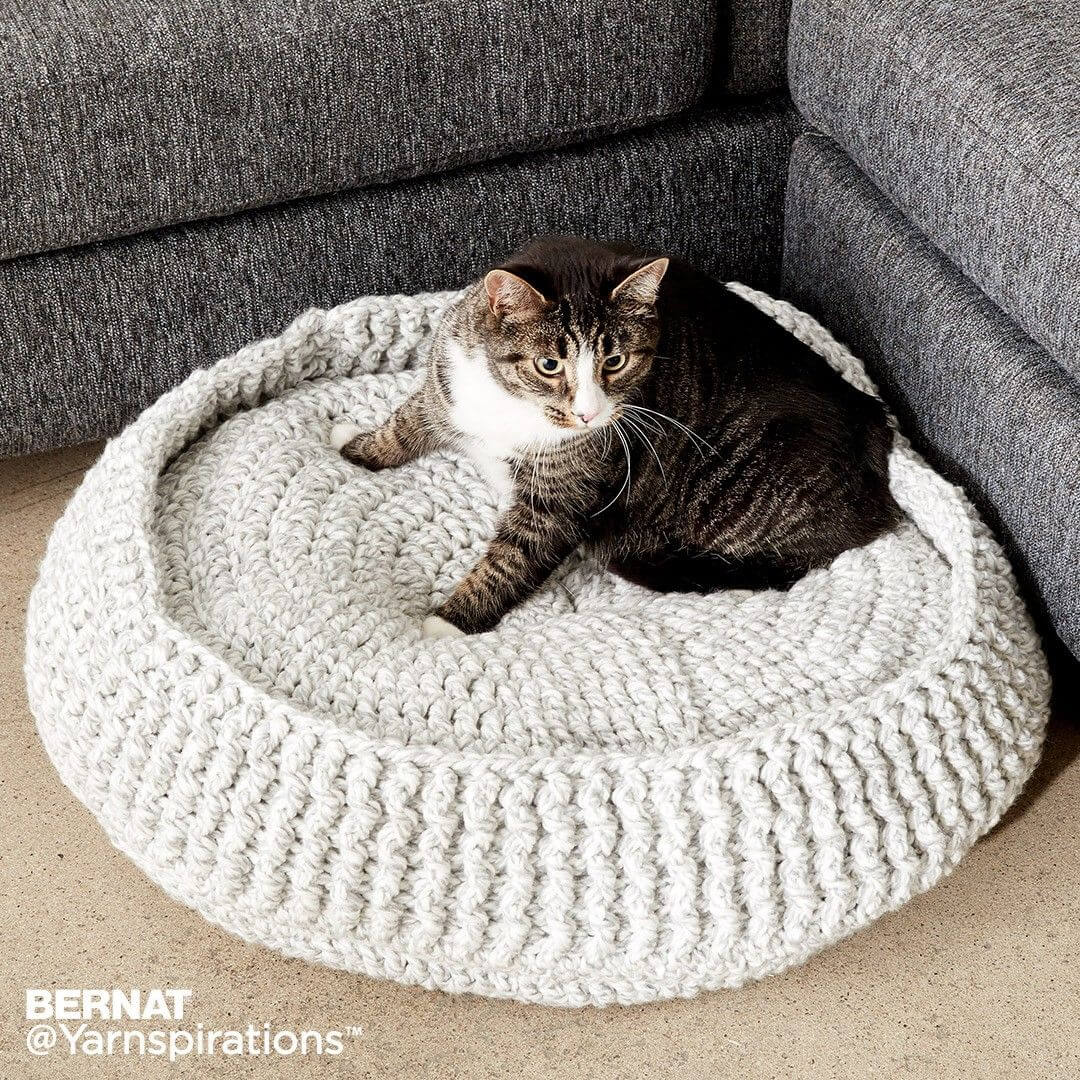 Just look at the beauty of this cat bed. The soft feel it has; there is definitely no way your cat will not feel very much happy and excited having  this soft bed to relax on every once in a while.
3. Shark Cat Huse Free Crochet Pattern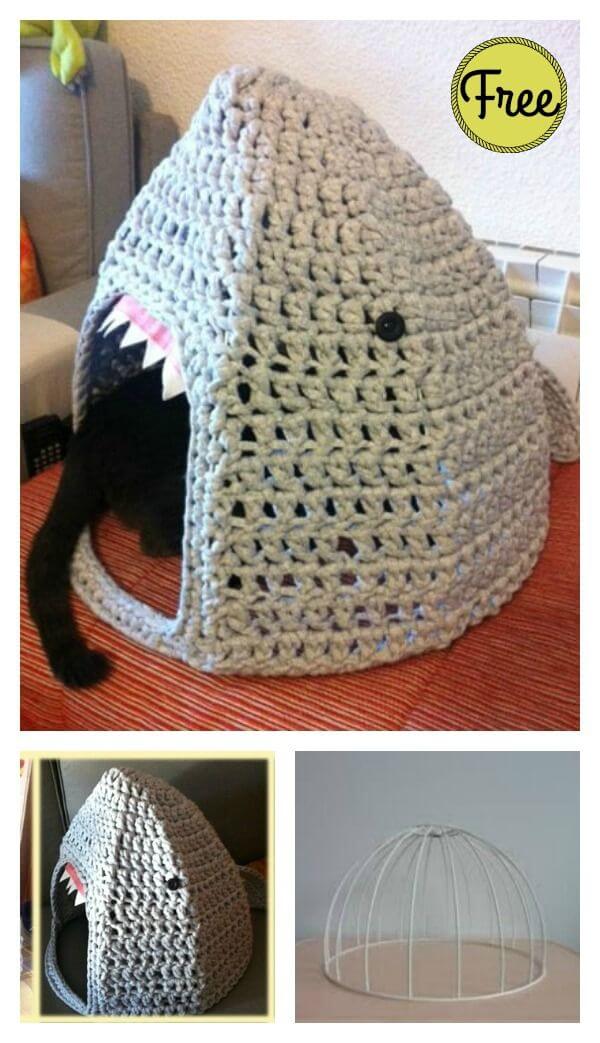 What a great design, made from a very creative mind. I particularly like the idea of this crochet cat house. Give your cat a reason to feel secure and a place to get all cozy by making this amazing design for it.
4. Cat bed Crochet Pattern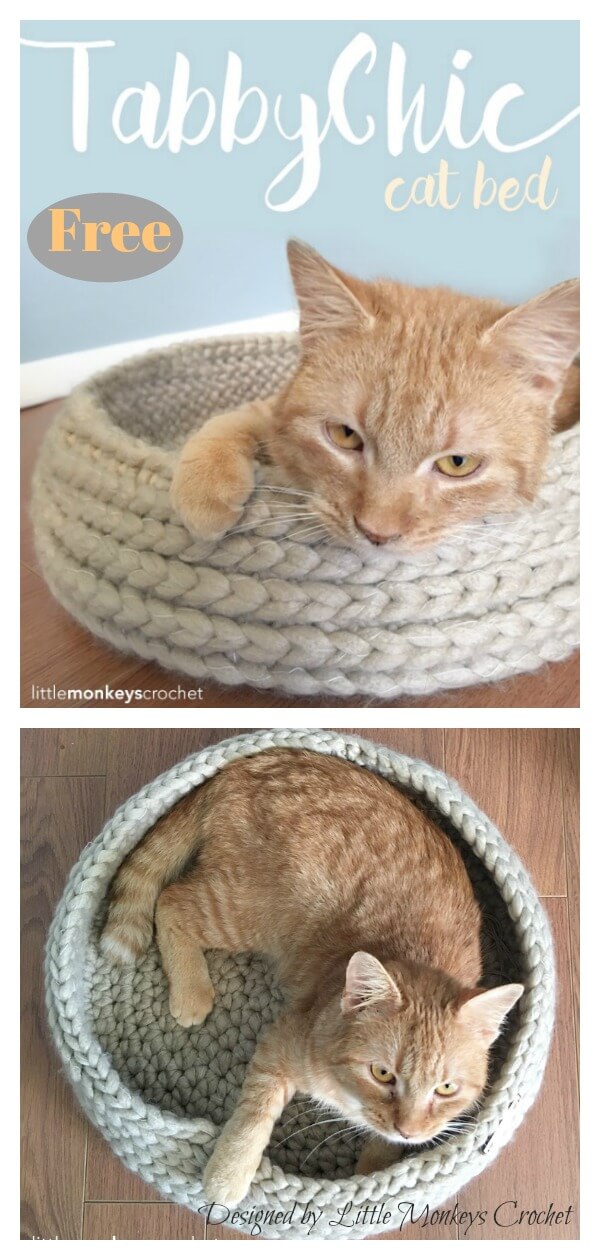 I find this design exceptionally gorgeous. Such a perfect design to keep your cat feeling cozy and comfortable; a home inside a home indeed! It's also a very easy pattern to make. 
5. Cat bed Crochet Pattern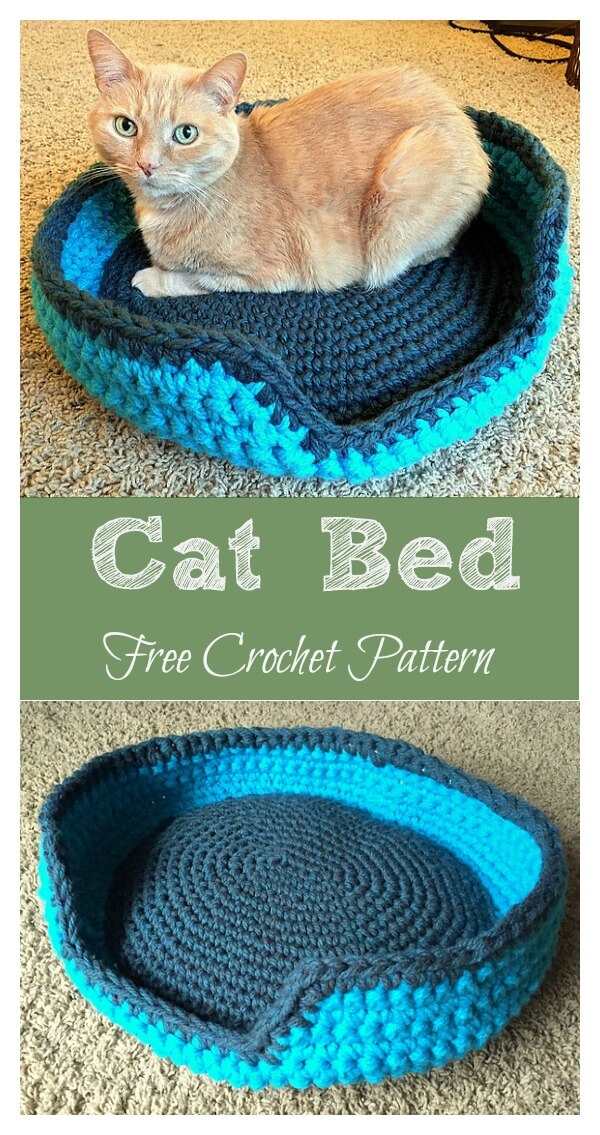 Just look how relaxed this cat feels inside its homey cave. It is filled with so much comfort and ease. There is no way your cat will get cold when inside this warm room. Great design, best fitted for night rests. 
6. Cat cave/cuddle cave/Cast house/Cat bed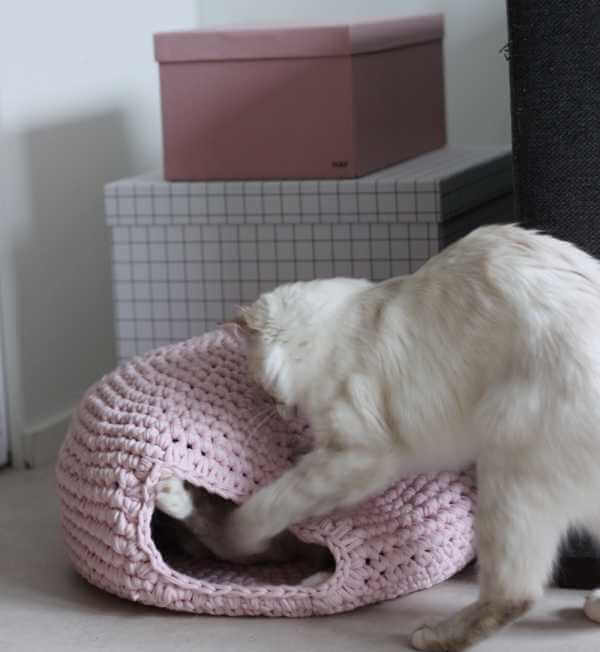 This is definitely one super comfy cave for a cat. I love the design, it is perfect to keeping your cat feeling all relaxed. A very nice idea for easy access of the cat to go in and out of the cave! I must say I love the color too. 
7. Kattenmand Meo Loops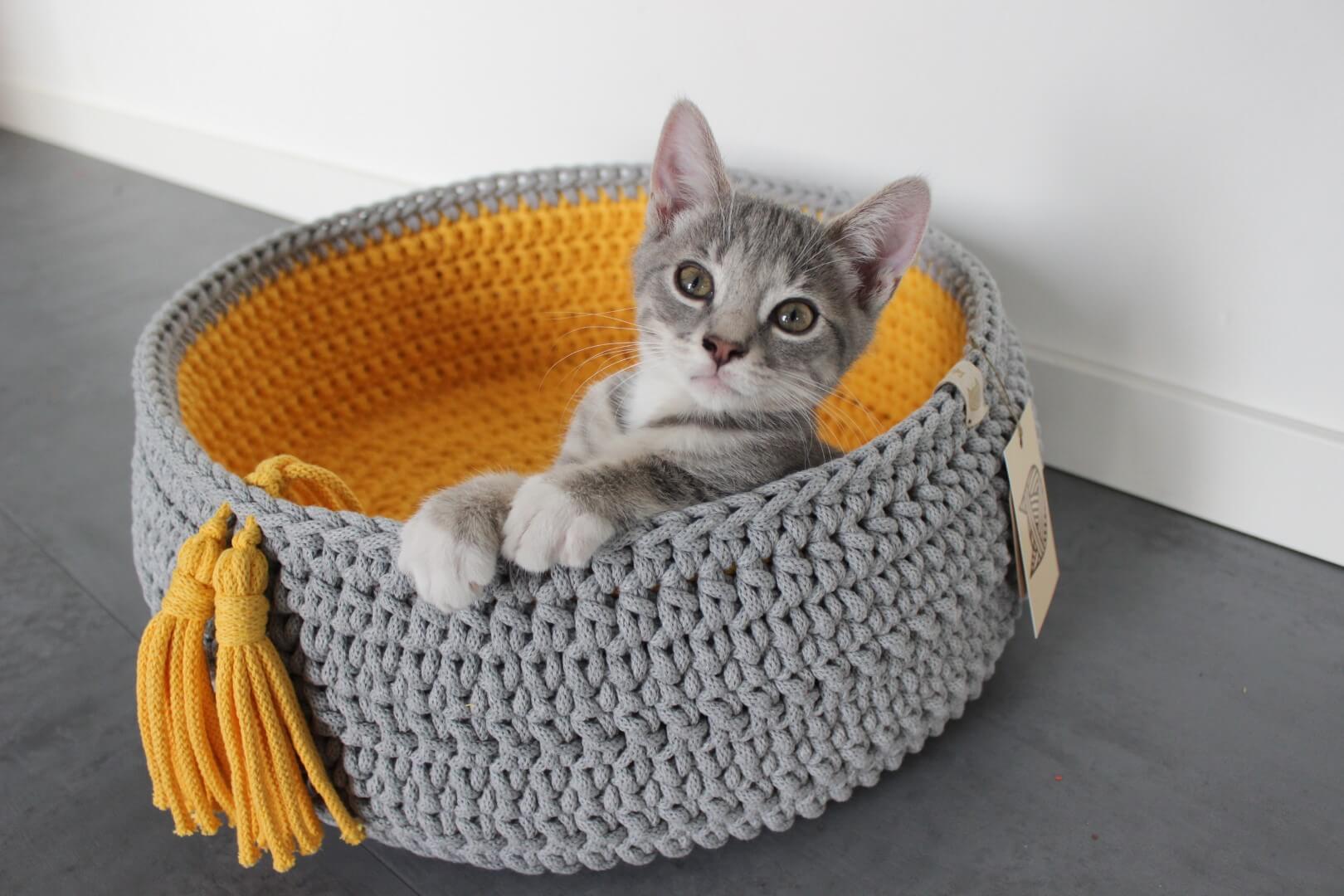 Look how royal this cat looks in its cat bed. Firstly I must comment the designer of this artistic creation! It is an outstanding work of elegant design. You would want to get this for your cat to keep it feeling special. 
8. Chunky T-shirt Yarn Pet Cave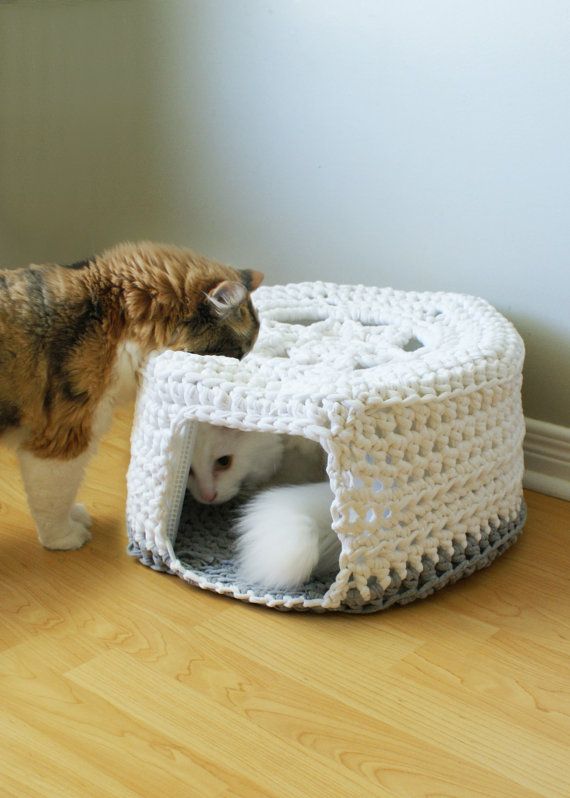 Such a beauty to behold! The picture alone is enough to convince you to get something like this. If you are a lover of royalty and class, get this for your lovely cat.
9. Home and Heavens Cat beds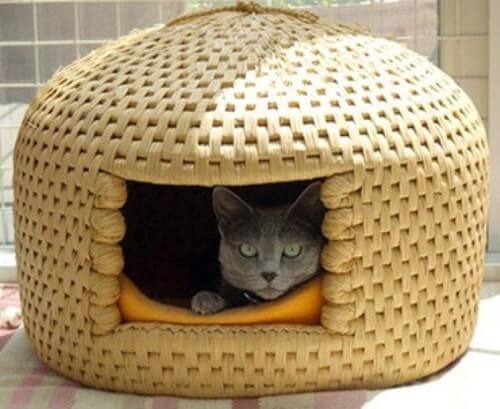 Amazing work without question! This work requires much attention to detail and great technique as well. With the right set of materials, you too can make something as astounding and effective as this. Your cat will get all the sleep it desires in this place with no hesitation. 
10. Crochet Cat Cave
This right here would be one of the most unique cat cave considering the fact that it was made in the shape of a log which makes it what everyone should be craving for. Get this for your cat and keep it in touch with its innate self. The work that was done here is just one of a kind.
11. Crochet Cat Cave Pattern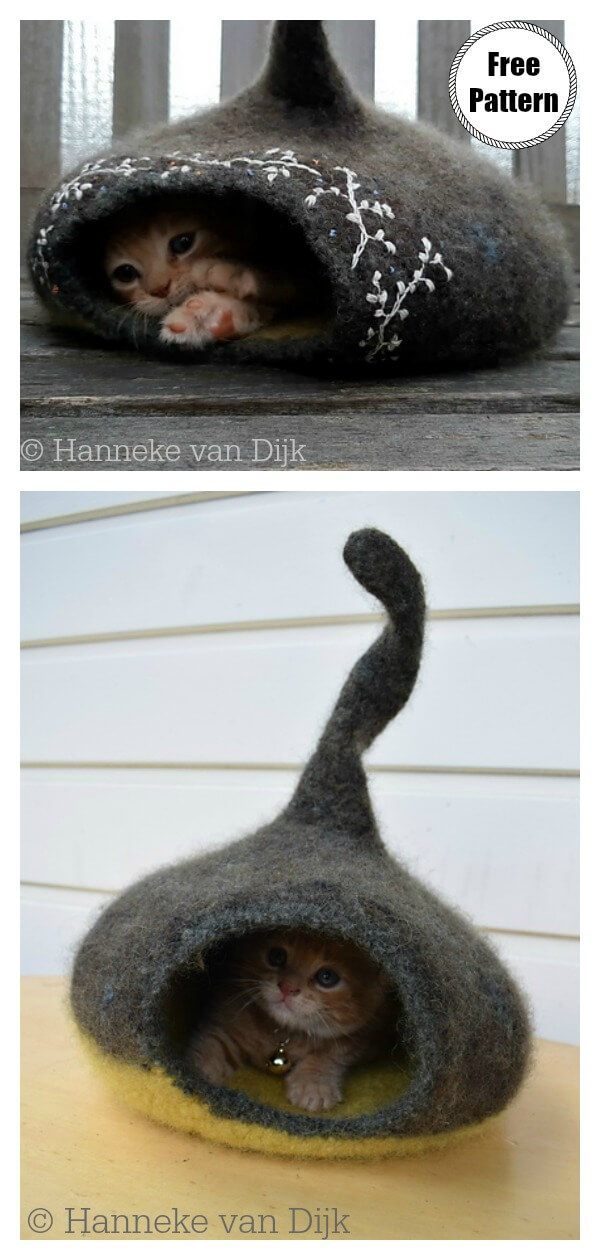 This pattern is definitely one of the most comfortable cat cave. It is also no doubt, a very simple pattern. Get this for your cat to be able to have a good relaxation time whenever it wants to.
12. Crochet Cat Cave Pattern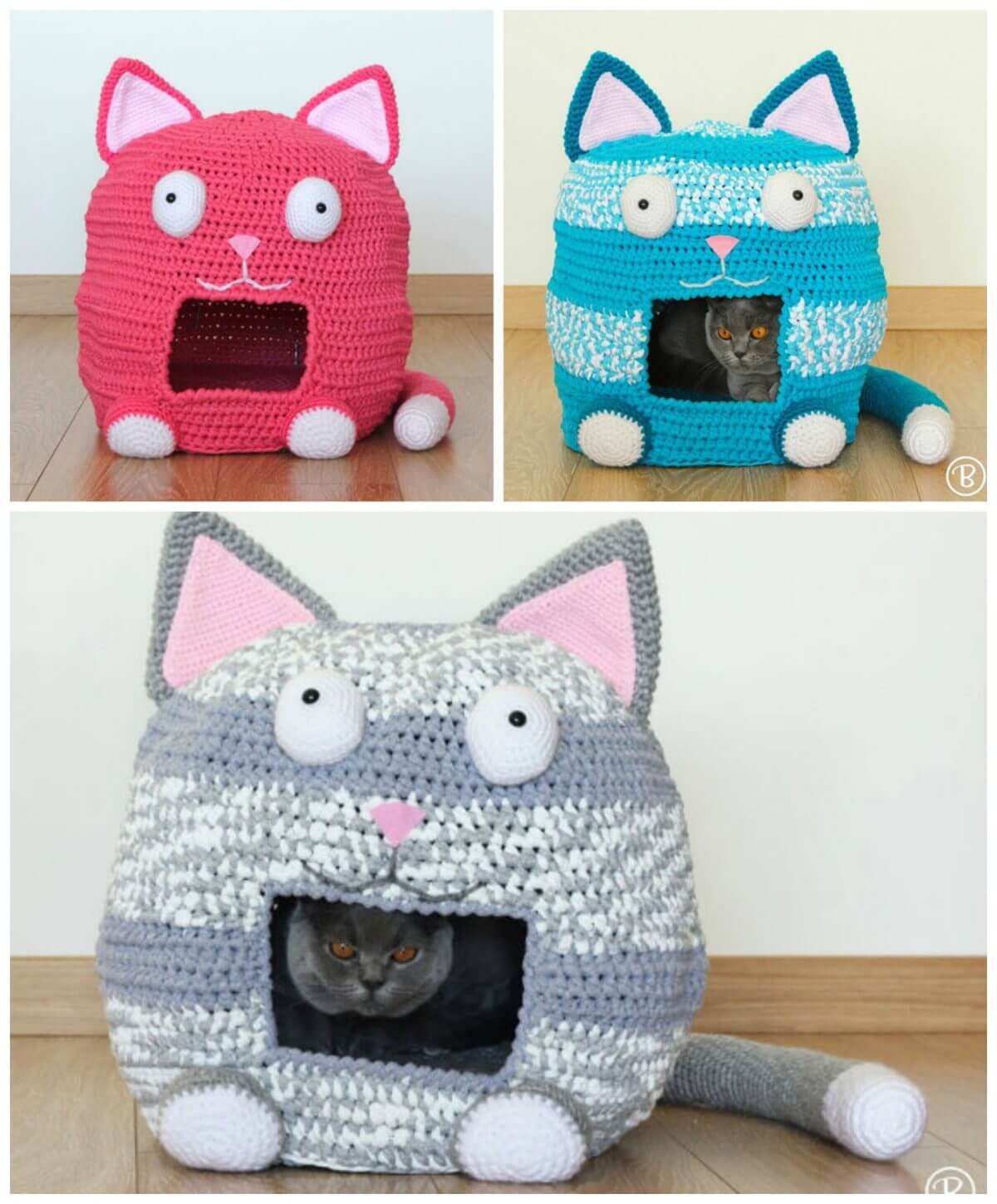 This pattern is a really special kind of design. Well suiting for the owner. The uniqueness of this design cannot be overemphasized. It is obvious your lovely cat will enjoy snuggling in this amazing version of a crochet cat cave art.
13. Queen of the Castle Crochet Cat Cave Pattern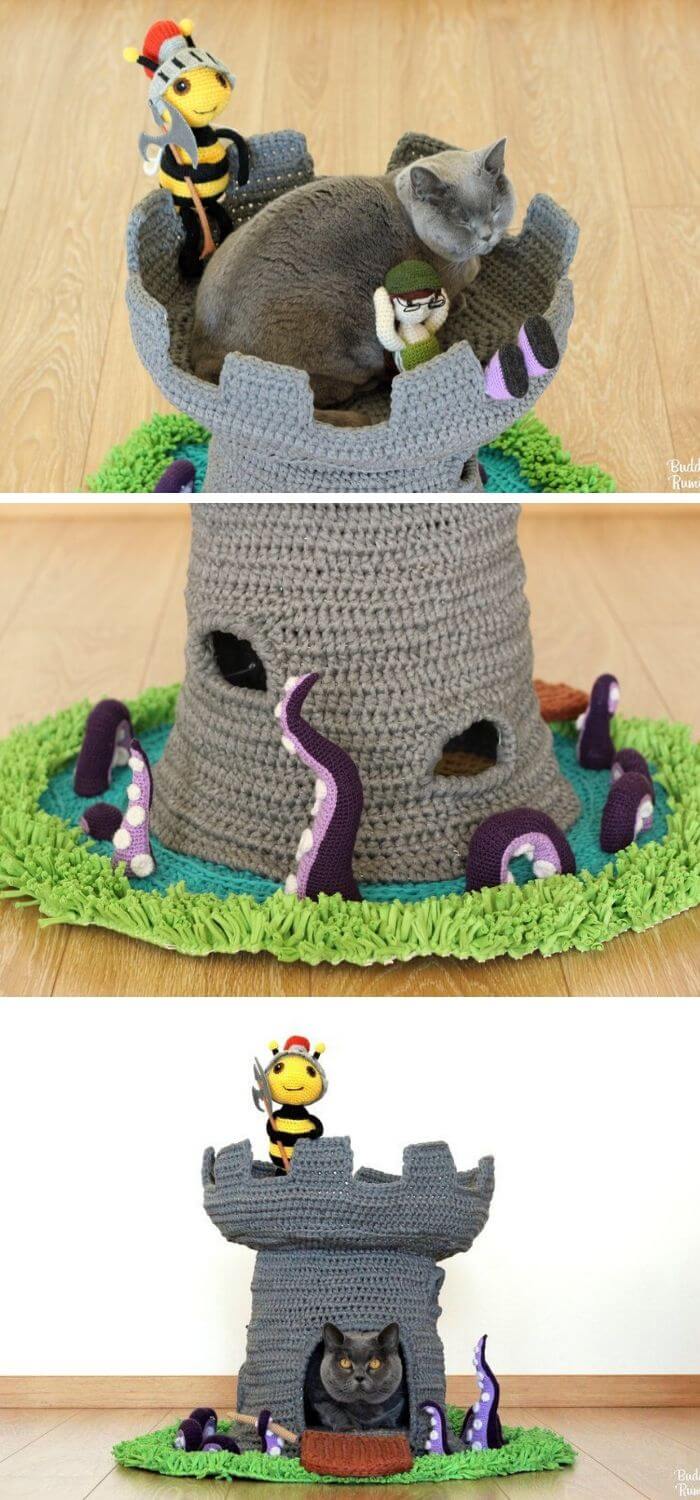 Get this dashing, decorative and royal crochet cat cave pattern for your cat. Give it the opportunity to be the queen of the castle. It will definitely not feel board with this as his home and such company too. All you need do is sit back and watch your cat having great fun with this pattern. 
14. Crochet Toadstool Cat Cave Pattern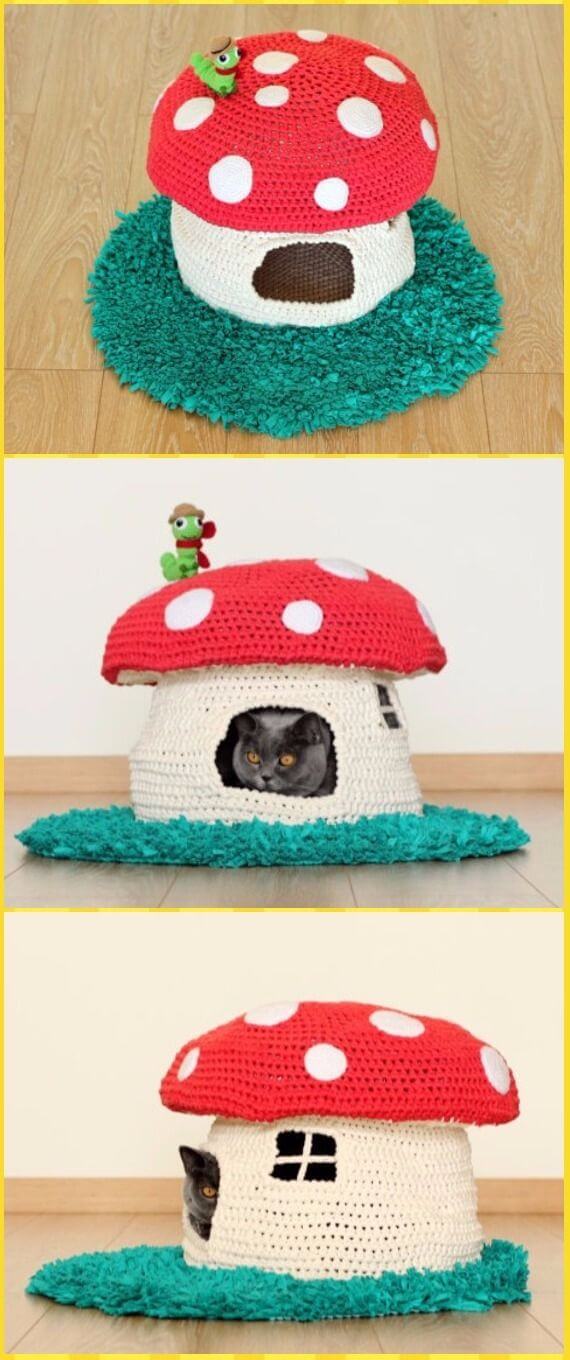 This is surely one of my favorite designs. Such professional work indeed! So much creativity attached to it. This beauty is just the perfect cat cave. Behold the soft mushroom roof and the beautiful grasses around the small house. Firstly, this design will give any part of your house an amazing look, then it will give the cat a very homely feel. It is truly a magical place to nap.
15. Crochet Caravan Cat Cave Pattern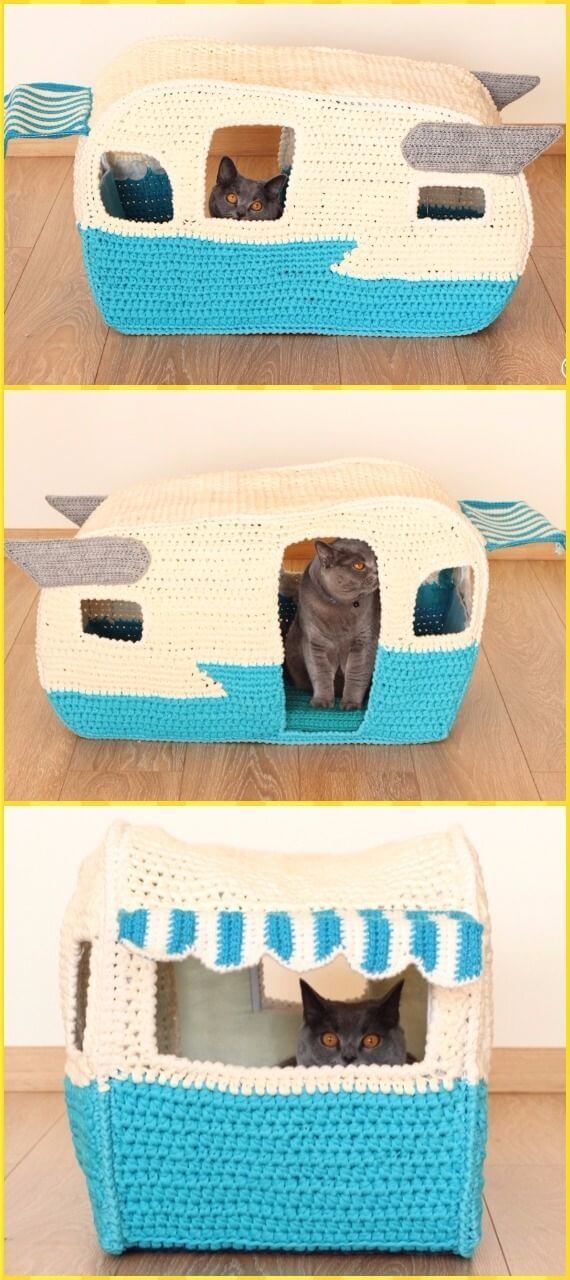 Such creative construct! Your cat will be absolutely happy hanging out in this adorable caravan cat cave. The design is one of a kind. It is a great idea to crochet too.