One beautiful thing about knitting or stitching is that several patterns could be crochet from an already existing pattern. This scenario is applied to the Hexagon motif pattern because this pattern can easily be crochet from an already existing square or round pattern. All that is required is for you to have a piece of ample knowledge in crochet basis.  
Are you looking for a crochet pattern that can be joined with a blanket, rug, or some toys, then you are reading the best article that would take you through the top 15 Crochet Hexagon Motif Free Patterns. 
At the end of this article, you would have gotten to know several variations of stitches that can be crochet with your rug, jackets, etc.
15 Crochet Hexagon Motif Free Patterns
This section contains 15 Crochet Hexagon Motif Free Patterns with guiding pictures to help you have an idea of how each pattern looks like. 
1.Crochet Basic Hexagon Motif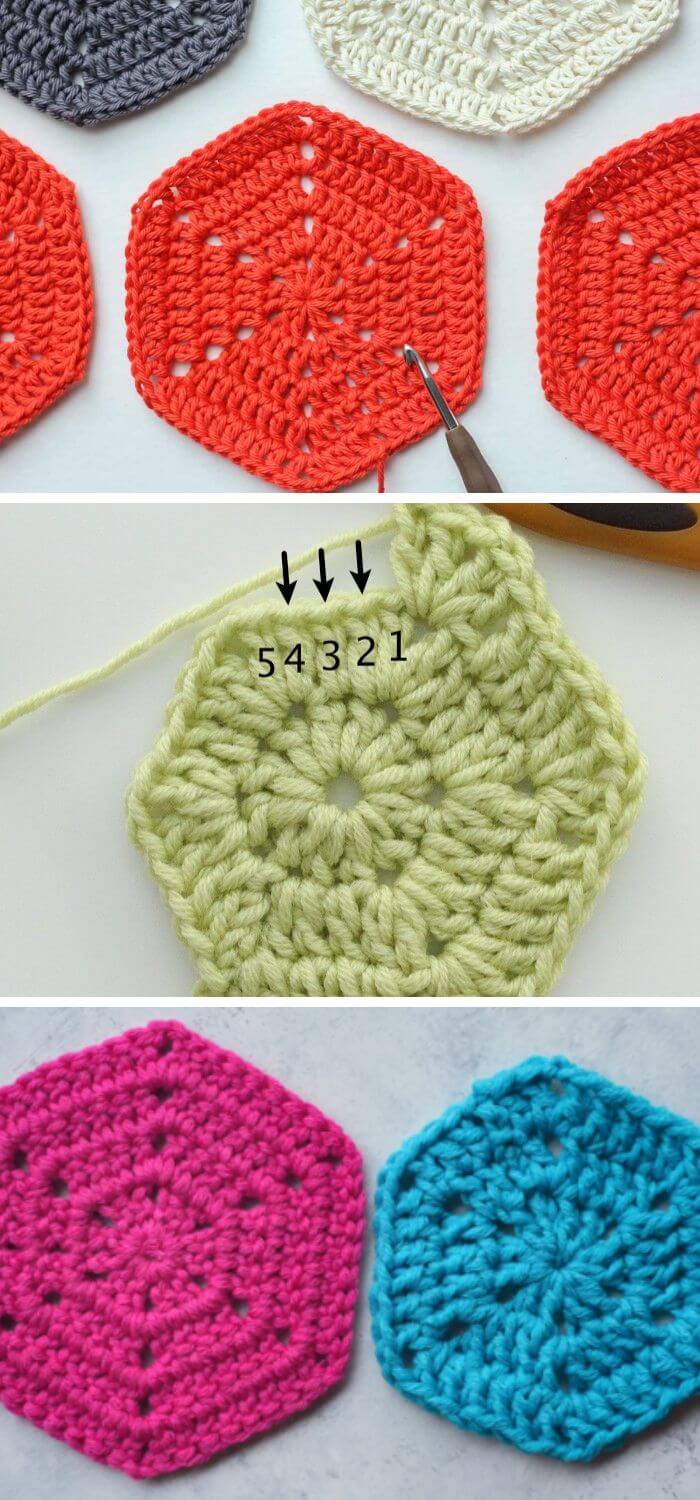 Hexagon is a shape that is well known when it comes to geometry, however, you can always look different and distinct when you attach a pattern like this to your house materials.
2. Crochet Wind Flower Hexagon Motif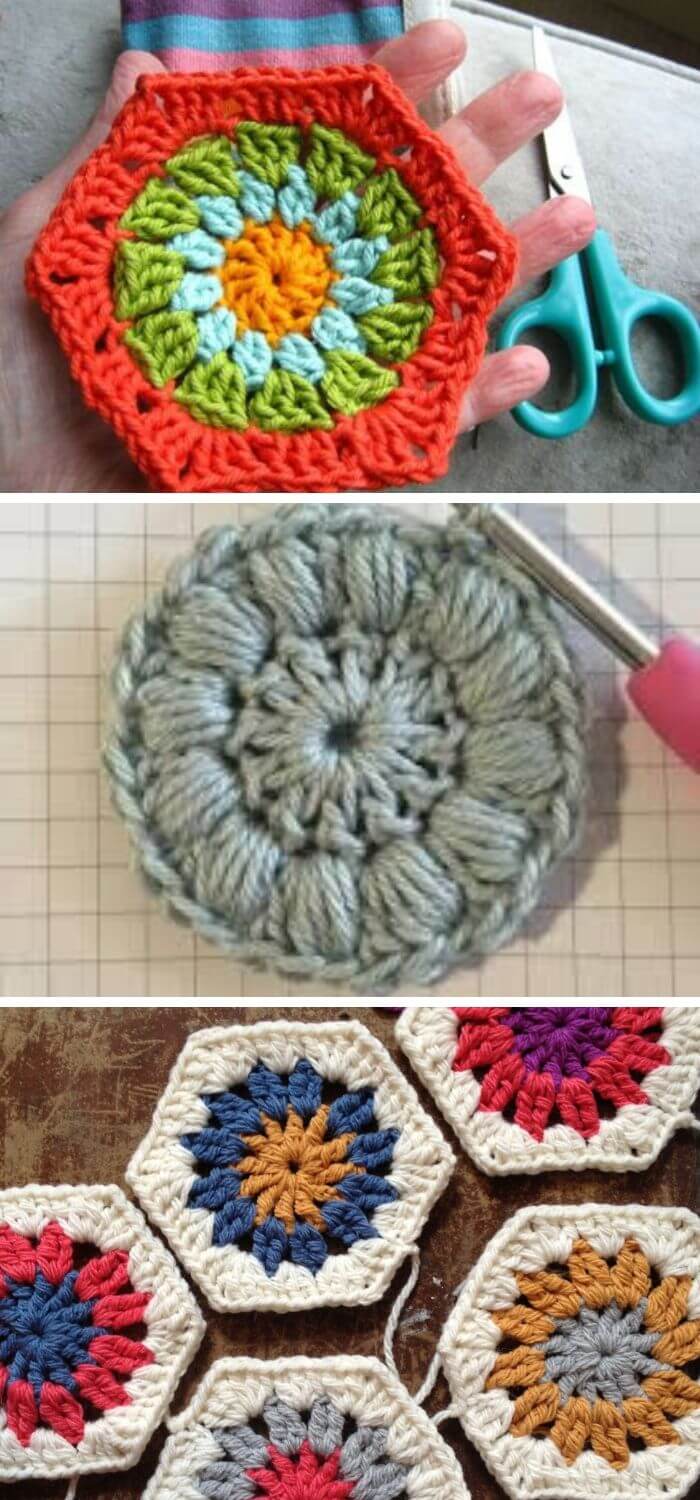 If you are looking for a beautiful and radiant crochet hexagon pattern, you might have to consider this particular pattern. With this pattern, you can even use any yarn of your choice (that is if you love to crochet on your own).
3. Crochet Blizzard Warning Snowflake Hexagon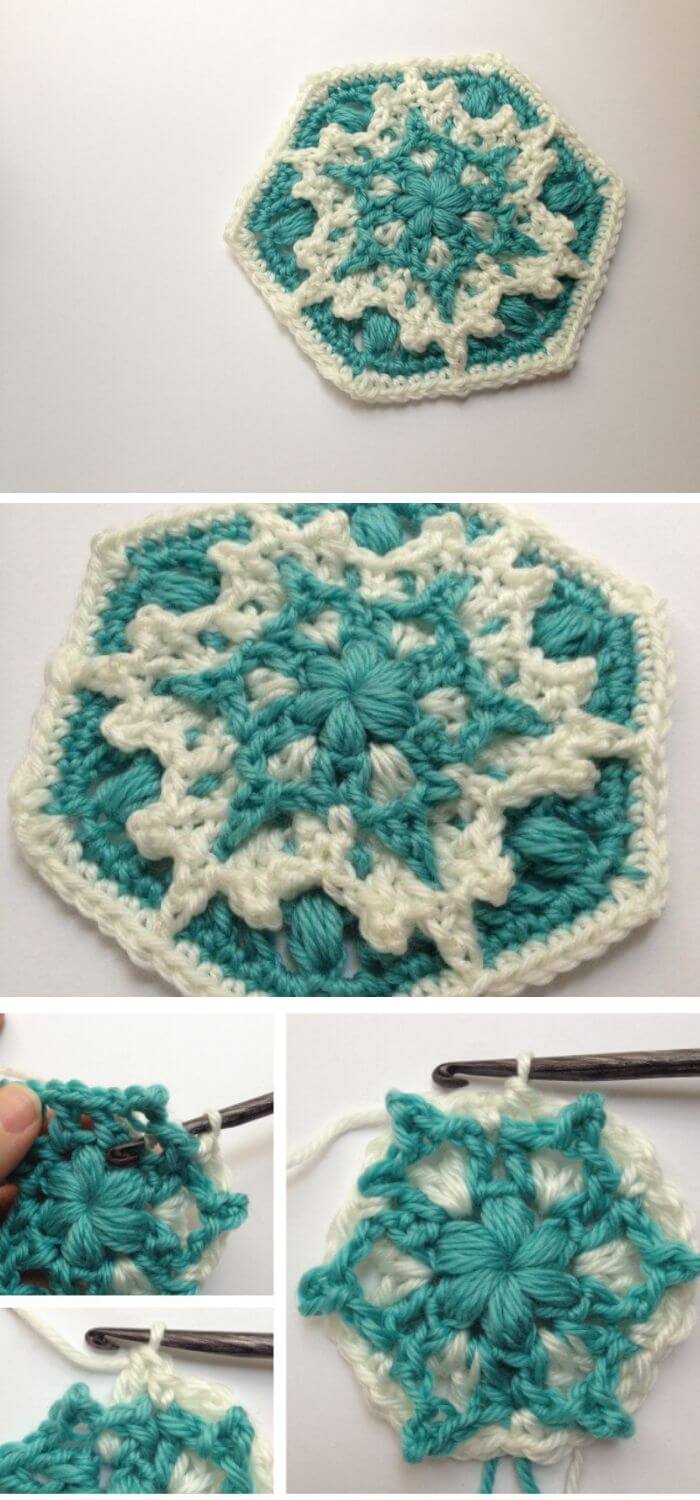 Are you a crafter thinking of what to give your friend on his birthday? You might try to design this pattern for him or her, people tend to love something simple, unique, and uncommon.
4. Crochet Swirl Hexagon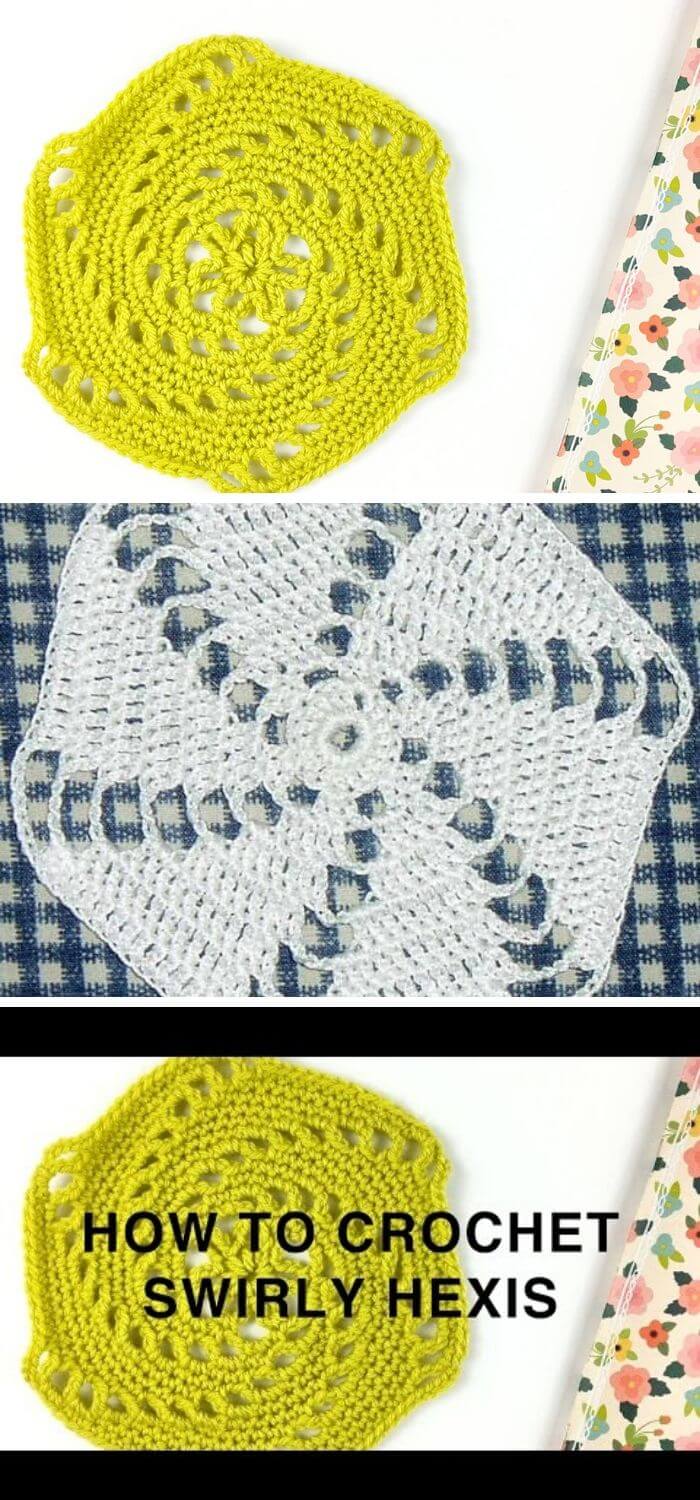 Are you looking for a vintage related Hexagon Motif Pattern? Crochet Swirl Hexagon is the best to go for. It also comes in different varieties of colour and so, irrespective of your colour choice, you can always get anyone of your choice.  
5. Crochet Mandala Flower Hexagon Motif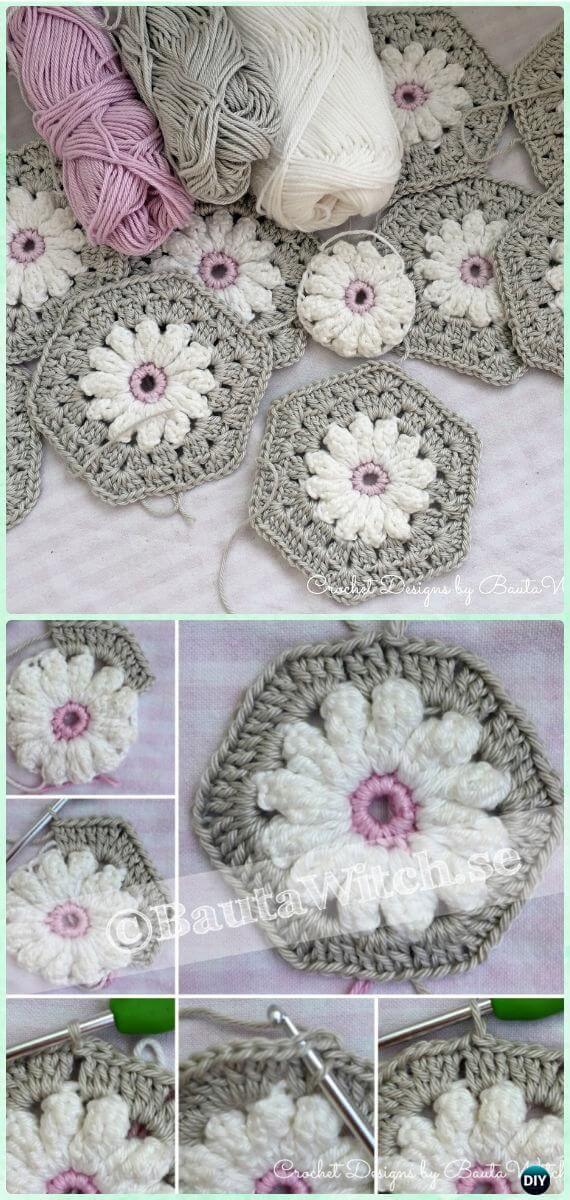 This pattern is well fitted for decorative use. Some even get stuff like this and use them as a pillowcase. Their multi-colour fibre has helped in making them radiant always.
6. Crochet Granny's Garden Flower Hexagon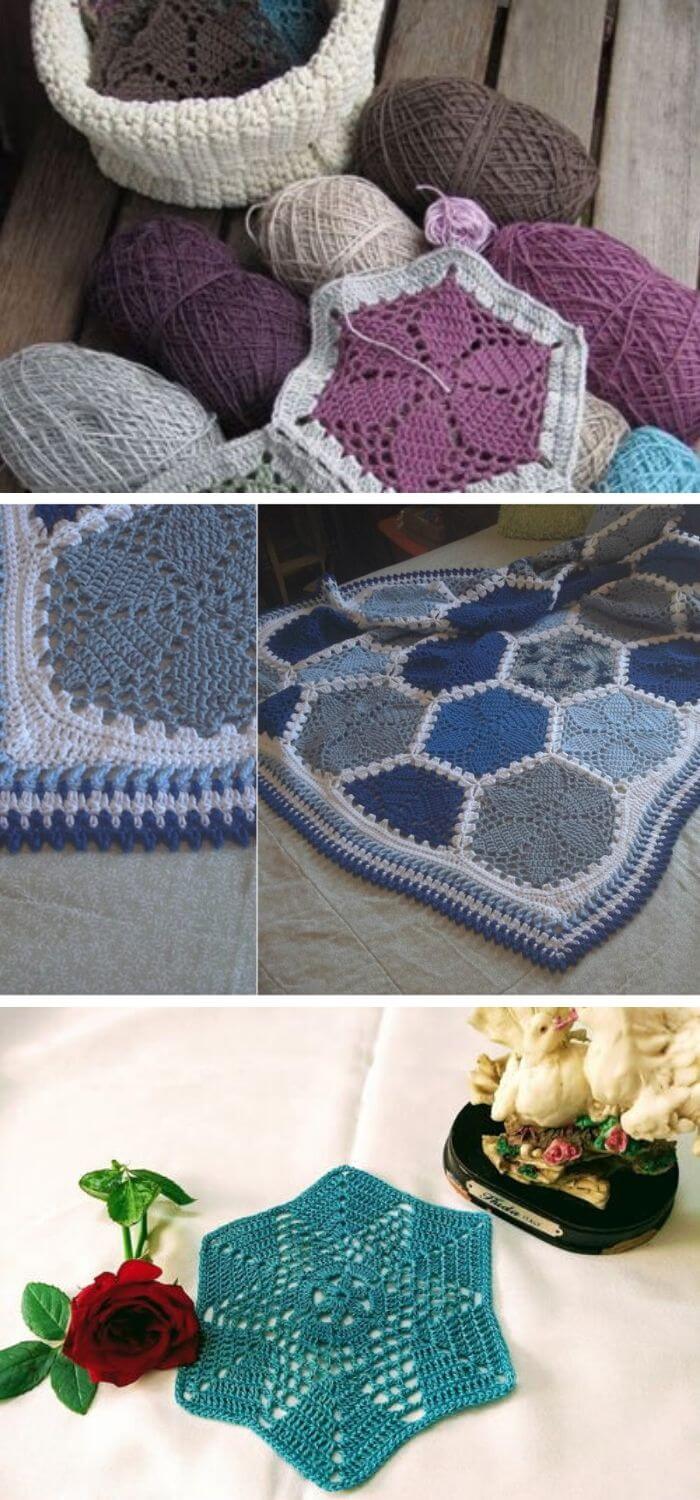 This pattern is classic, distinct, and has a good textural feeling. Its wide variety of use is also an important reason why you should get one.
7. Crochet Puff Stitch Hexagon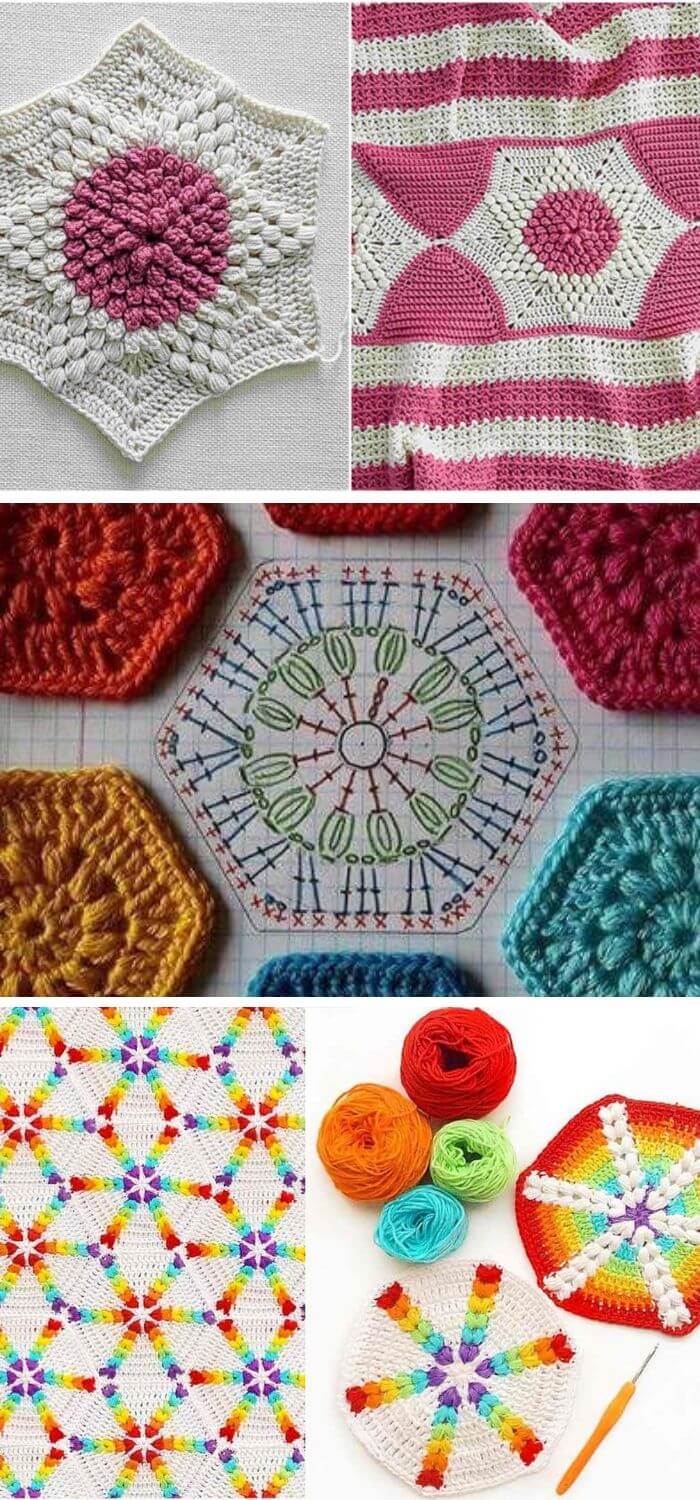 The puff stitch pattern is a sweet crochet involving patterns that could be used for half hexagonal patterns. This pattern is beautiful due to several colourful materials that can be used in the making of this pattern.
8. Crochet Hexagon Heart Motif for blanket
Have you been looking for the best Crochet Hexagon Motif Pattern you could attach with your baby girl clothing? Do you want to make her look more special? I will suggest you get this design for her.
9. Crochet Flower Hexagon Motif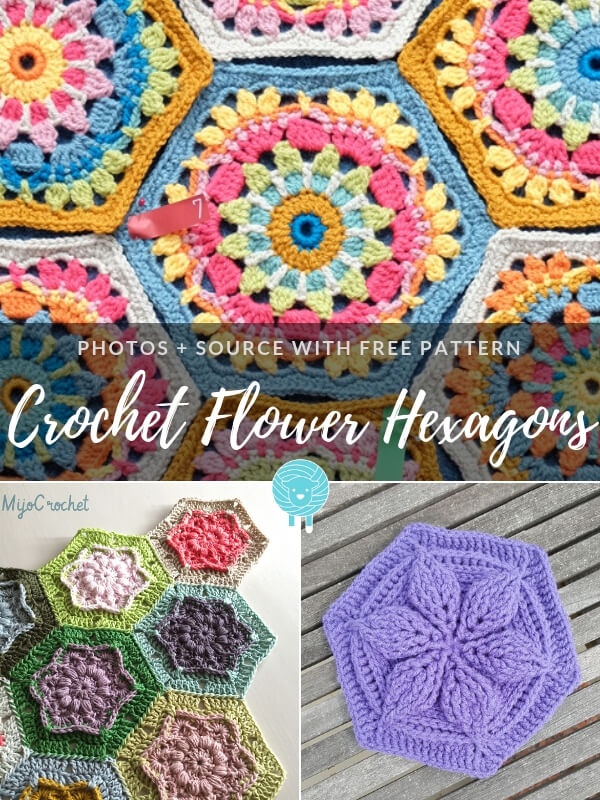 This pattern comes in varieties of colour, sizes, and also fabrics. You can always get anyone that suit your spec.
10. Colourful Granny Hexagon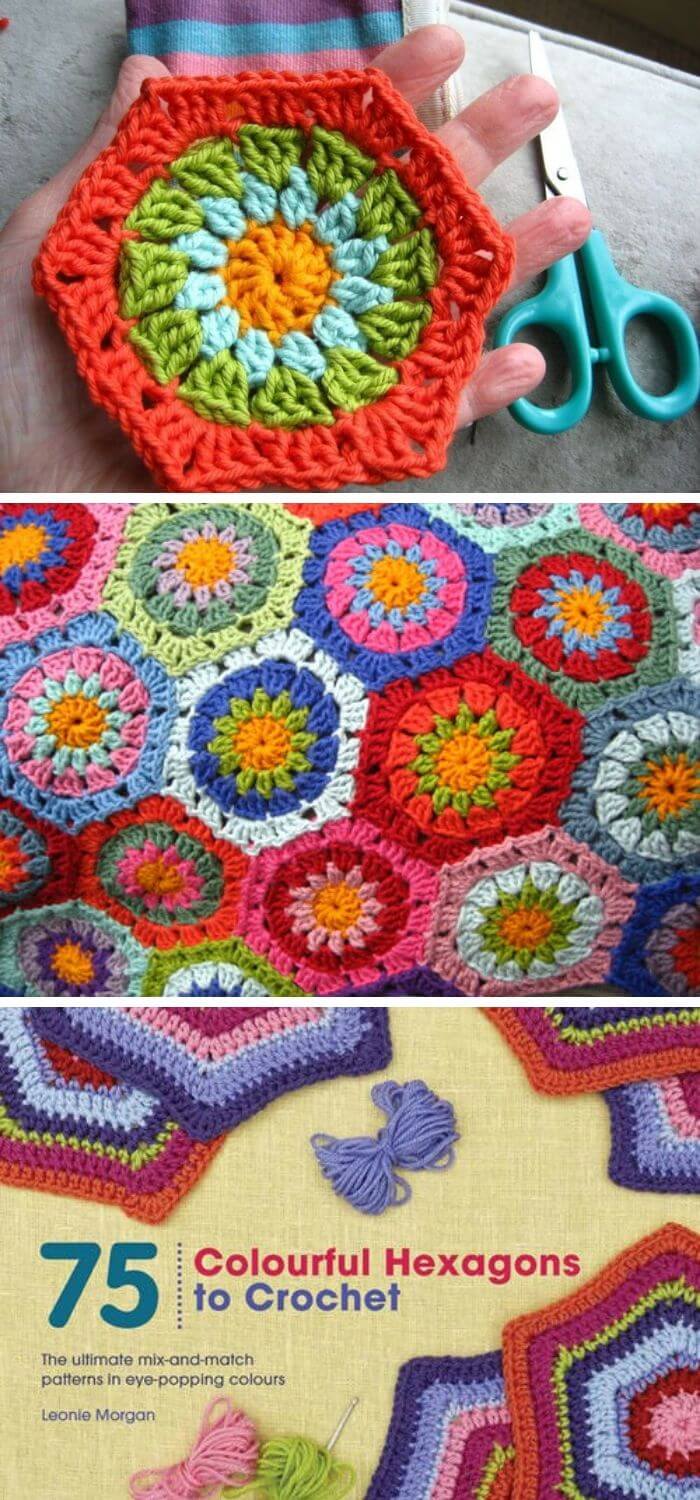 Do you love the Hexagon pattern that has been inspired by granny square? Then you might have to consider getting this pattern. This pattern also comes in a different type of colour and sizes. Its use is also relative.
11. Crochet Star Lily Hexagon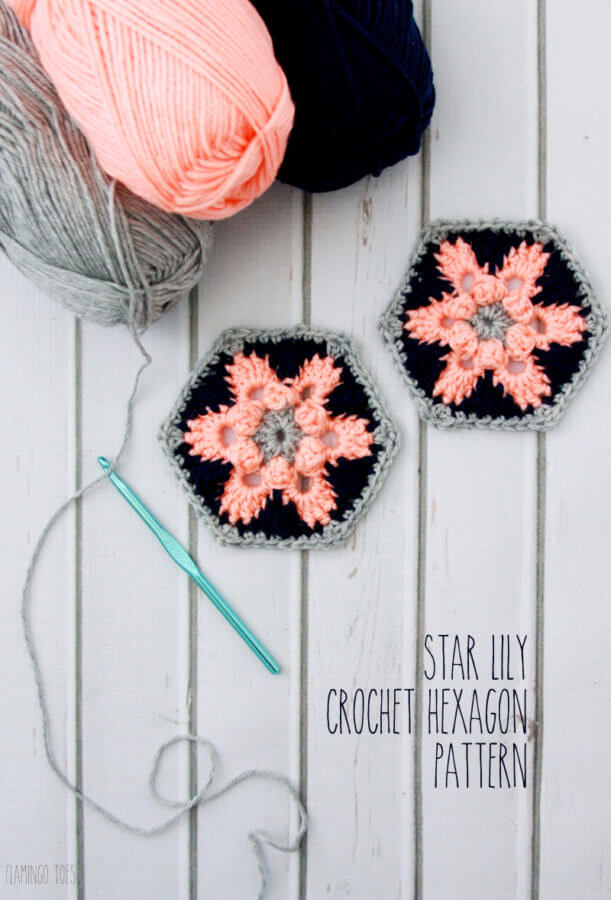 One of the unique qualities of this pattern is that both the size and colour are not restricted to any class of age. Hence, both adult and young ones can use this particular pattern. You could crochet this pattern with your hat, skirt, or blanket. There are so many other ways you can rock this pattern, it all depends on choices. 
12. Bee-Inspired Hexagon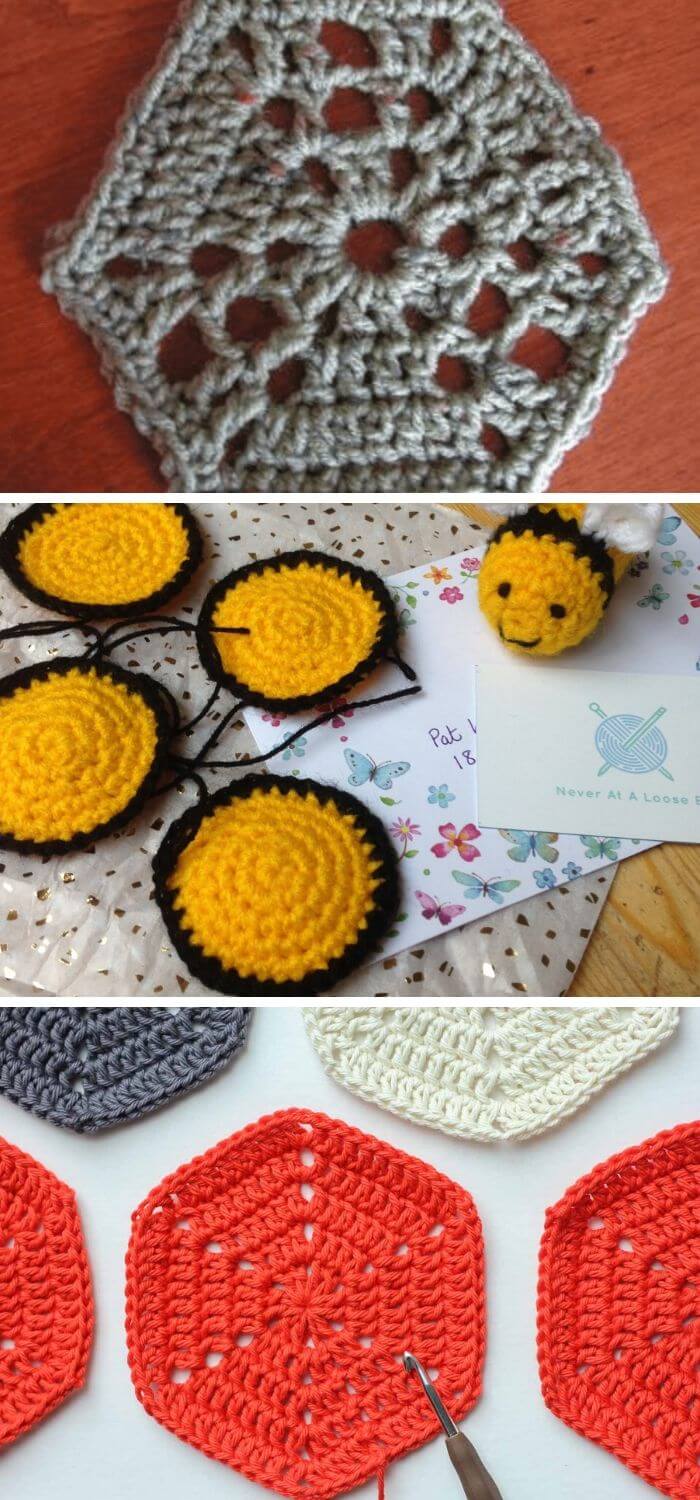 This pattern was inspired by the structure of a bee. I know the question coming to your mind right now is where is the bee? Well, you might have to take a deeper look at each of the holes in this pattern. It also possesses a wide variety of the application, all relative to each buyer.
13. Single Crochet Hexagon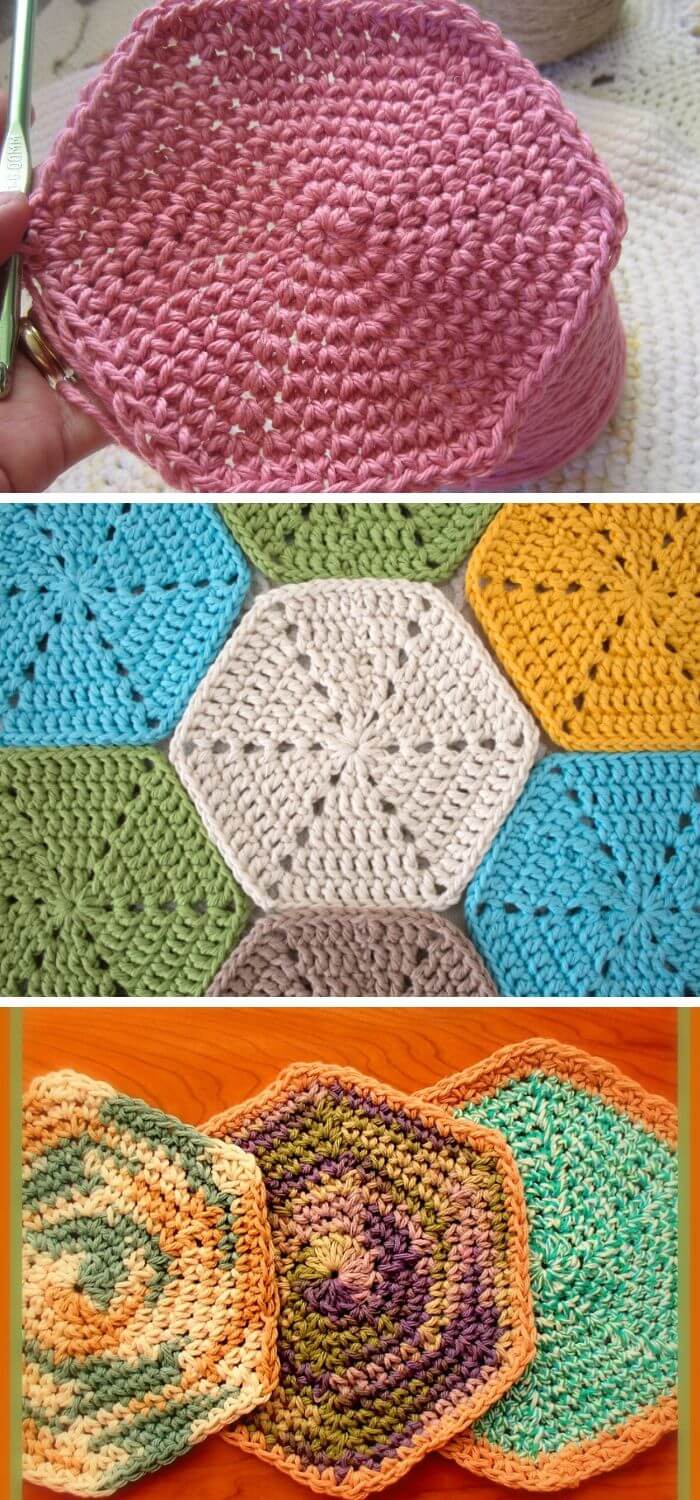 Have you been pondering the kind of crochet hexagon pattern that can serve as a blanket? Do you need a pattern whose texture would keep you warm? Then you don't have to worry again as Single Crochet Hexagon has all the qualities you are looking for. Aside from all these, it's colour variation would also help in beautifying your bedroom.
14. Crochet Lily Pad Hexagon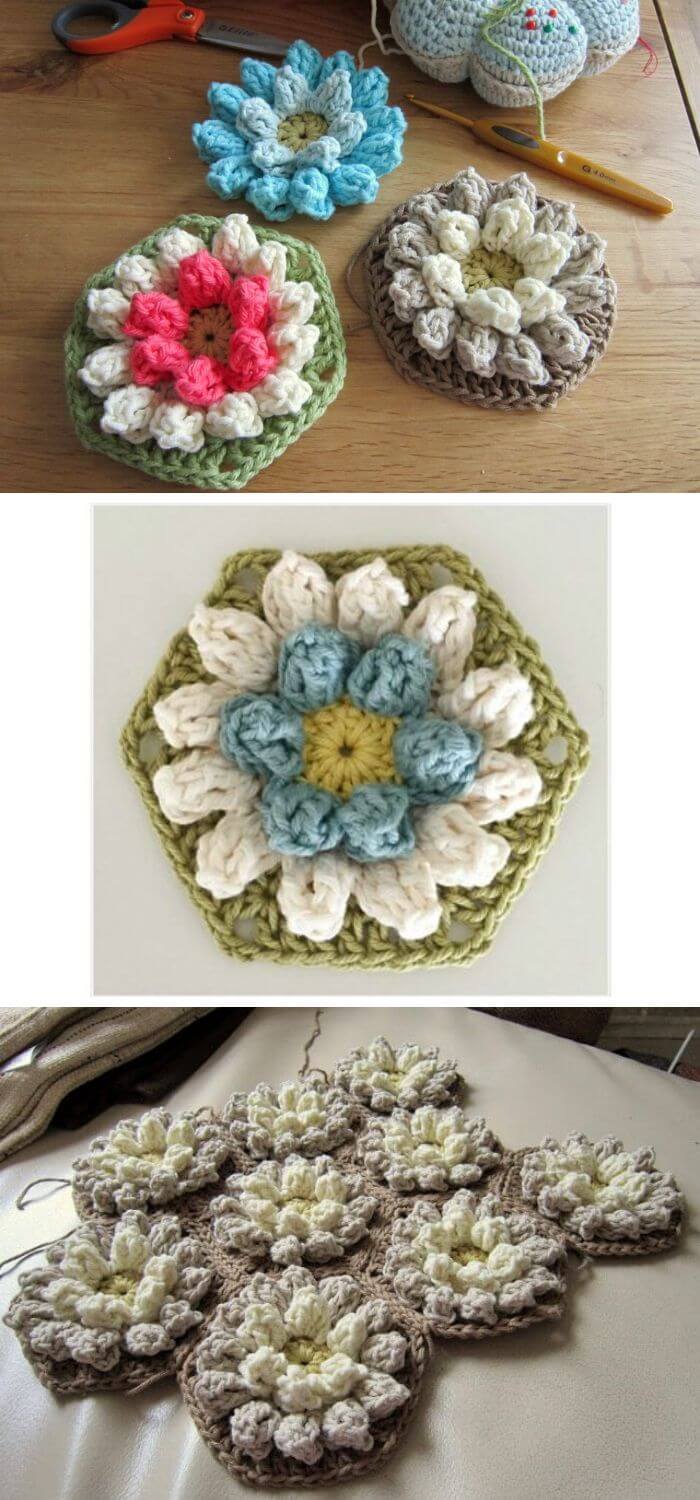 This crochet pattern is the best fit when attached to some other accessories. Children love it a lot, you might try and get one for your little ones.  
15. Crochet Hexagon in Bloom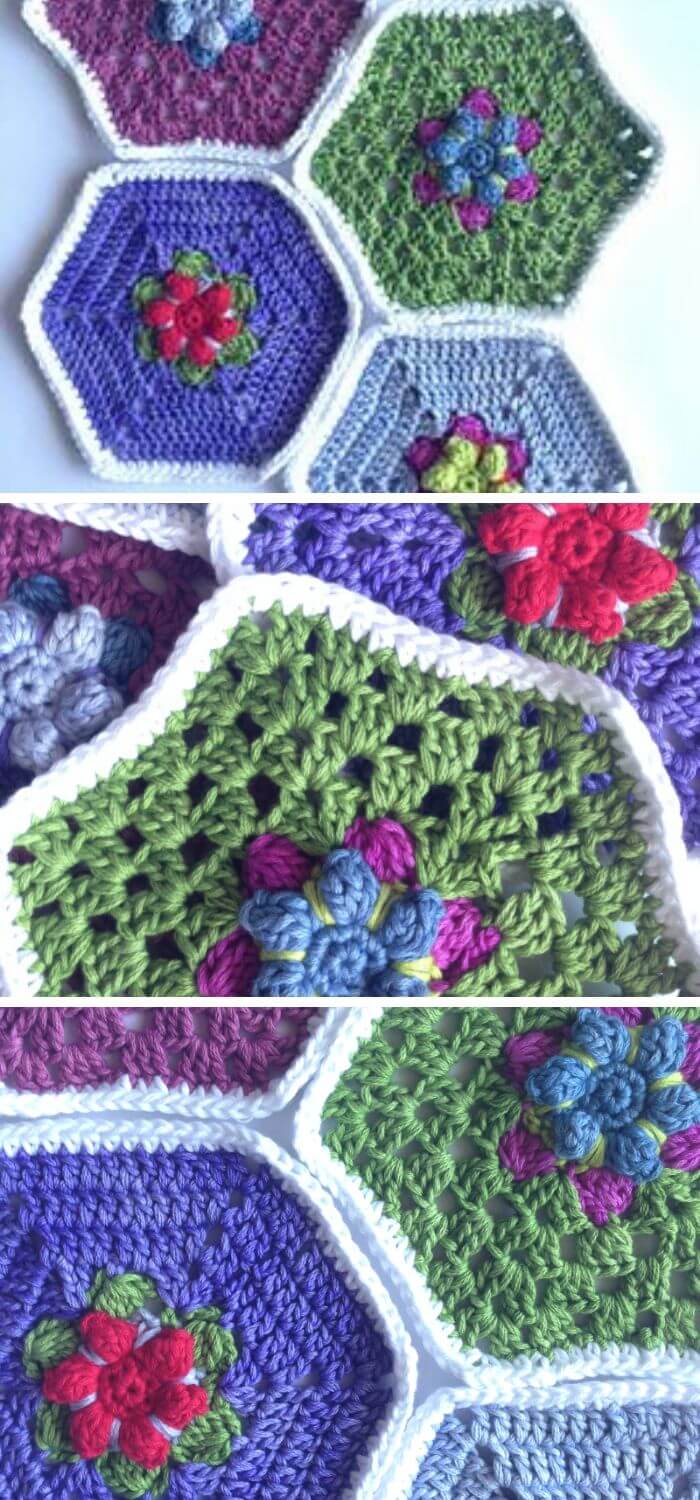 Our last pattern on this list is Crochet Hexagon in Bloom Pattern which could be produced in a larger or smaller size. Irrespective of the size, you can always decide on how you want to use it.
Conclusion
From the above-listed pattern, we must have got to pick one or more patterns we would love to rock at the next beach party. You can also crochet any pattern you love or any idea that comes to your mind.